Check out how our customers have decorated their own Storer Overlap Shed and read what they had to say about it! We regularly update our products with the latest customer media, click on an image below to see the full story and all the images!
                                                                                                                November 2017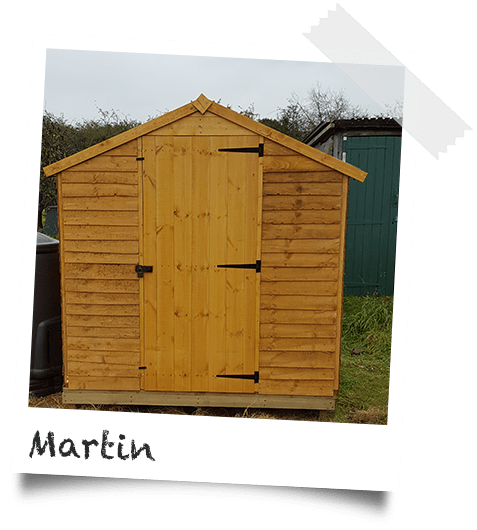 "I needed a shed which was not too big but had ample storage space all at an affordable price. This shed ticked all the boxes for me."
"The buying process was straightforward with the delivery slot being advised on the day by the delivery company."
"Assembly of the shed was straight forward but definitely needs at least two people to assemble. I did it with the help of my 13 yr old daughter. It tools us about 4 hrs to complete."
                                                                                                                    September 2017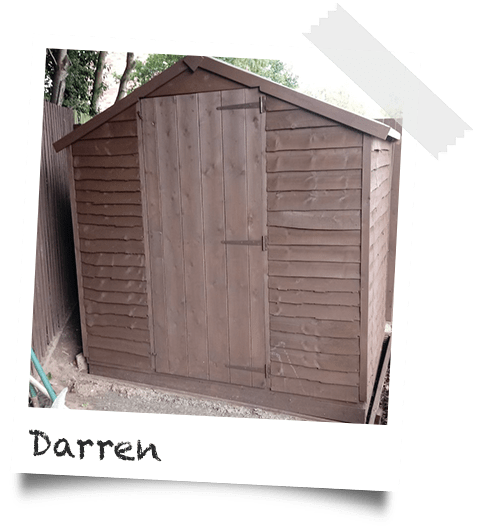 "The shed is sturdy and can't be faulted at such a great price."
"We were looking for a low cost shed to be used for tool storage in a specific location in our garden. It needed to be 4×6 and not too tall as it will be situated behind a summerhouse and we don't want it to be too visible."
"I would highly recommend GBD to anyone looking for a good quality building at a great price."
                                                                                                                       August 2017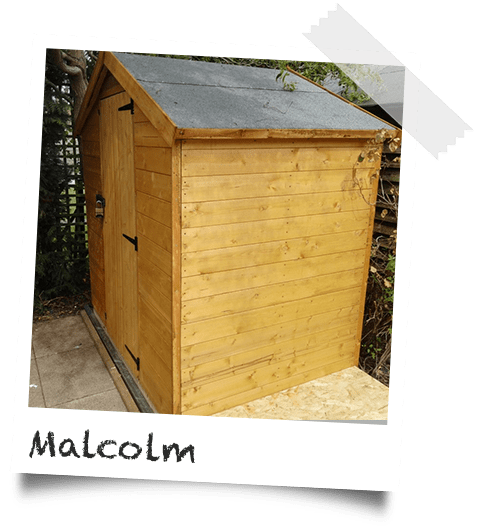 Finding the right shed for you and your family is an important decision to make. You need to consider the design, stability, and quality which all make your money worthwhile.
"Buying was easy and delivery was above and beyond."
Malcolm's Storer Overlap Shed 4 x 6 has been built at the corner of his garden and is perfectly combined with rustic overlap panels. Malcolm has added a padlock to add security for his valuables…
Why not have a read of our advanced guide to garden sheds or our advanced garden storage guide.