Looking for a perfect garden shed is like searching for dozens of house designs. You have to consider the size and the cost. A garden shed plays a vital role in organising and protecting your garden tools and other valuables. We talked to Darren and his wife Rebekah who purchased the BillyOh Storer Overlap Shed and shared what made them decide to purchase the shed.

What made you purchase your building from Garden Buildings Direct?
"Having looked around local stores and the internet for suppliers of both sheds and summerhouses we found GBD to be the best value for money. Part of the reason for purchasing from GBD was to see first-hand the quality of the service and supplied product before deciding on where to purchase a summerhouse from in the coming months."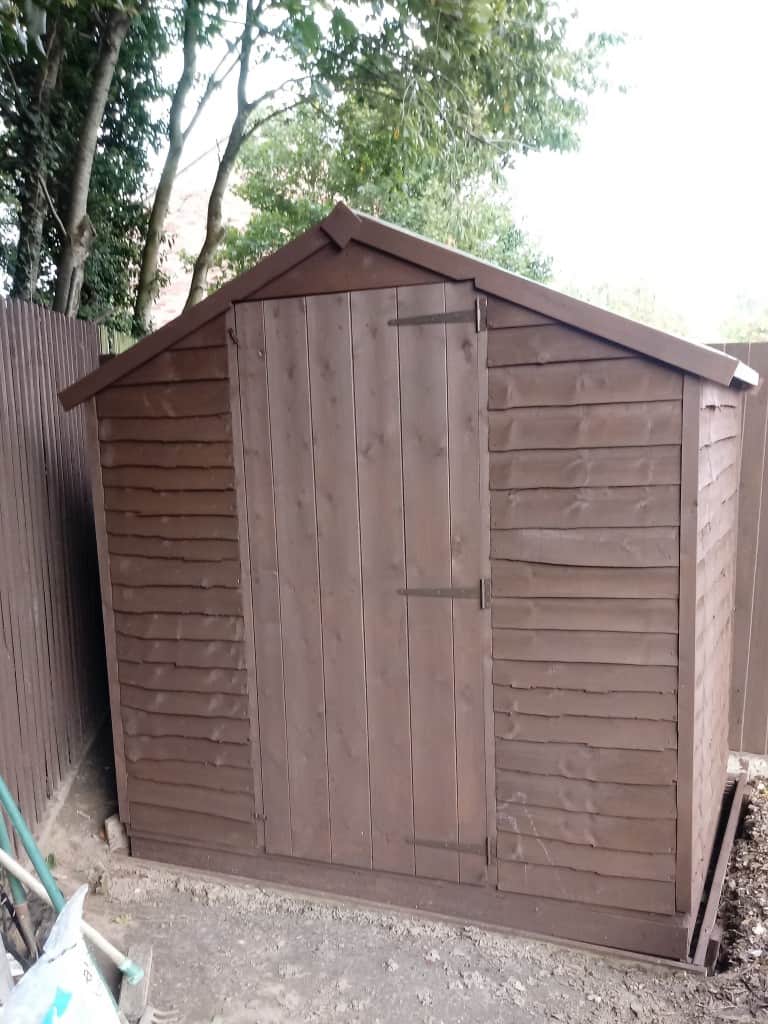 Why did you choose the product?
"We were looking for a low cost shed to be used for tool storage in a specific location in our garden. It needed to be 4×6 and not too tall as it will be situated behind a summerhouse and we don't want it to be too visible."
How was your customer experience?
"I found the whole process to be very user-friendly. The website is easy to navigate and has an extensive range of buildings and options to suit all requirements and budgets. The shed was delivered on the day requested by a friendly driver who checked all the parts were correct and he assisted with placing them in their temporary location at the side of the house. I erected the shed the following day and found it a simple process, following the instruction booklet provided."

How are you finding the building now?
"The shed is sturdy and can't be faulted at such a great price."
Would you recommend buying from us?
"I would highly recommend GBD to anyone looking for a good quality building at a great price."
How did you decorate it and what paint did you use?
"Rebekah has given the exterior two coats of dark oak Ronseal Fence Life and has also sealed the interior gaps with silicone to reduce the wildlife which gets in."
Rebekah has now taken ownership of the shed and called it The SheShed, she will be happily organizing all the tools and labeling up anything in sight once she gets her hands on a labeler. Darren and Rebekah showed that whatever use you have for your shed, it can be transformed into a more personal elegant space like Rebekah's "SheShed".
Organise your tools now and check out our wide range of sheds from wooden, plastic and metal.
Other Storer Overlap Shed Stories!
BillyOh Storer Overlap Shed Stories