Have you set your fitness goals this year but realised you don't have time to go to the gym every day? Maybe you have a hectic work schedule and a monthly membership isn't always practical. Or do you want to get into shape but don't know where to start?
A home gym might be just what you need! It's an affordable and effective way to stay healthy in the comfort of your abode or a garden building. Building one isn't as complicated as it might sound. And if you've got the space and a starter budget, you're in luck!
In case you're not yet convinced, here are reasons why now is the perfect time to own an effective home gym building. Plus, some handy tips for building one.
Having a Personal Workout Space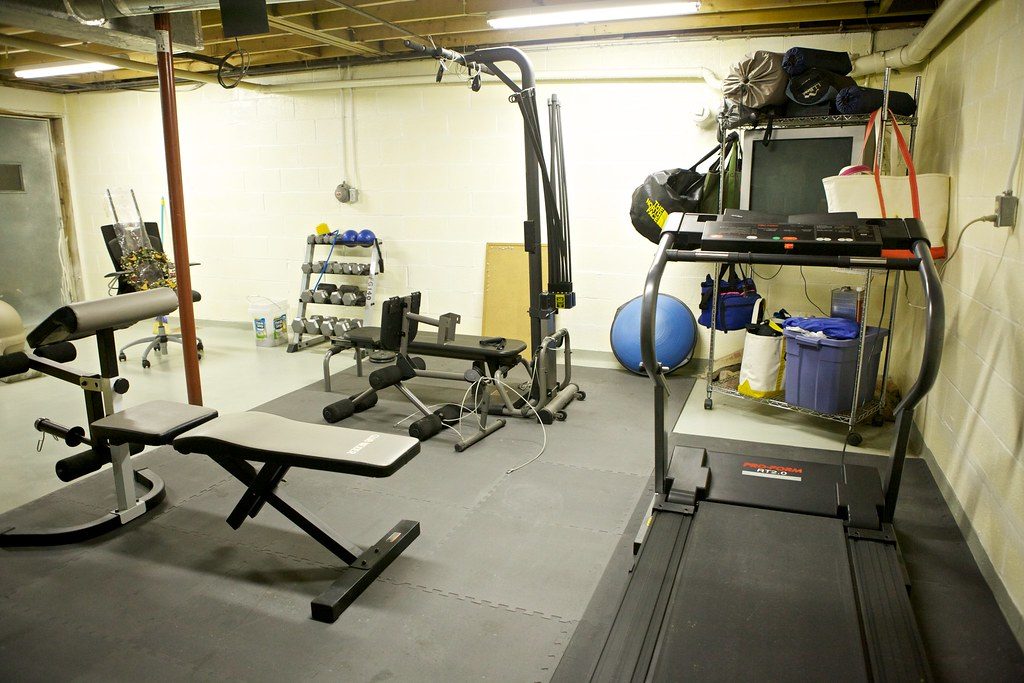 Going to the gym isn't for everyone. Driving, paying for a gym membership, or simply not having the social energy, the obstacles can pile up. In some cases, the nearby fitness centre doesn't have the exercise equipment you need.
Good for you, you don't have to deal with any of those and make more 'excuses' when working out at home. You can work out anytime and outfit your gym space exactly how you want.
Here's what it's like having a dedicated space tailored to your fitness journey and needs:
1. Save money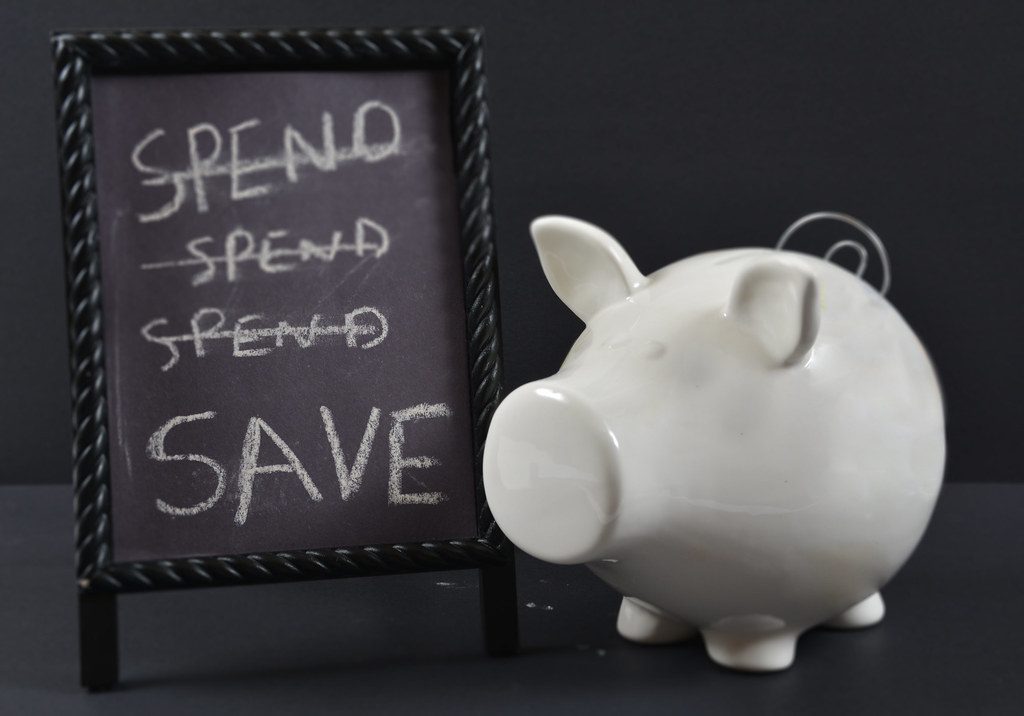 Monthly membership fees can add up quickly. What's more, if there's an annual commitment, which can be hard to break. Setting up a basement gym, for instance, can cut this expense over time.
There'll be a decent amount of upfront costs, though, but then again, you'll save money in the long run. Besides the membership, there'll be fewer gas expenses. Even better, you can access all the pieces of equipment for effective workouts. For free!
You also don't have to worry about that dude curling in the squat rack. Or the person that takes the weight bench for hours.
Most gym equipment keeps its value pretty well, to add. You may resell it if you end up changing your mind or thinking of upgrading to new items.
2. Privacy
If you don't feel comfortable exercising alongside others, a public gym may not be the best for you. Likewise if you're just starting out and embarrassed to lift lighter weights in front of people. Or, you're an advanced lifter who doesn't want to deal with others' expectations.
With a garden gym, your cardio training and other sweaty workouts are thrown out the window. This is far better if you prefer more intimacy while getting in shape. You can focus on improving strength and endurance without fear of being judged by your peers.
3. Tailored workout routine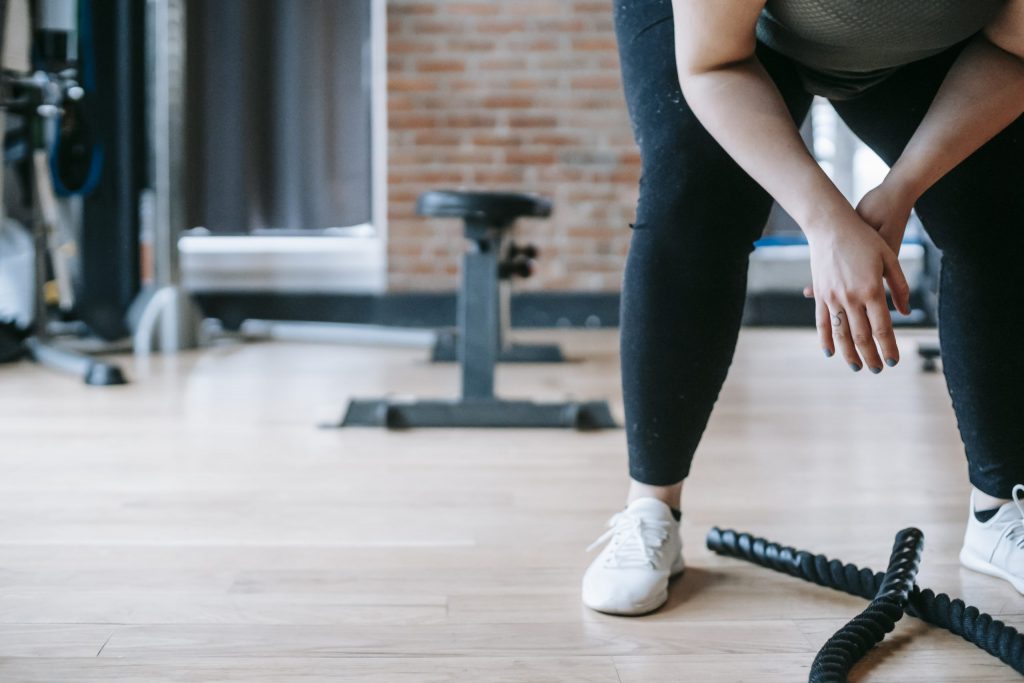 Mix up your current exercise regimen with creative twists and create unique routines. This is something you can do with a personal home gym, with no personal trainer to add up to the expenses.
To give you an idea: say, running five kilometres isn't motivating enough. What you can do is add some press-ups before sprints to spice things up. As long as you have enough space and the equipment to do so, you're good to go!
Top tip: Floor exercises can take place even within a limited outdoor space. Check out these garden gym ideas for inspiration.
4. Germs prevention
Another benefit of having a home gym is that it eliminates exposure to germs. This gives you peace of mind that your health isn't at risk when you hit the weights and other workout equipment. Best of all, you don't have to stress about hundreds of sweaty people that have used that certain gear.
But to ensure this, you'll want every piece clean and well-maintained at all times. Whether you're into cardio or weight training, your sweat is the number one enemy. When that sweat trickles down your body, it takes all sorts of bacteria and fungi. The same goes for dumbbells and other weight lifting equipment.
You can clean these necessities using a DIY solution: Mix a few drops of dish soap with a gallon of warm water. Use a clean microfiber cloth to wipe down the surfaces of the equipment.
5. Increased motivation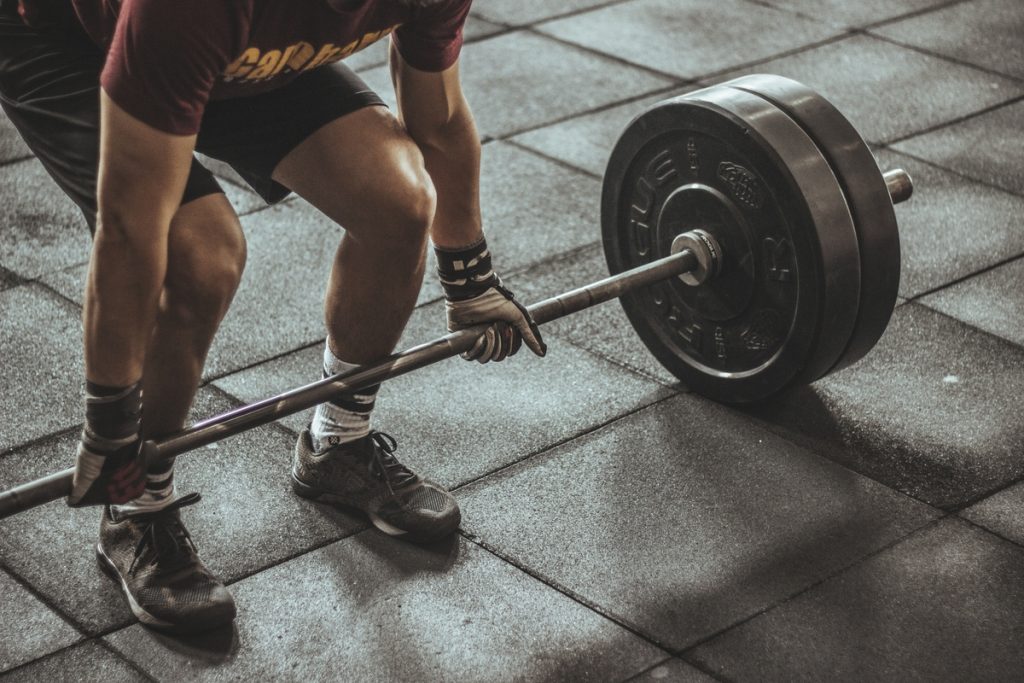 (Image Credit: Exercise Right)
Having your own workout gear also serves as great motivation and a booster when times get tough. Think how empowering it is to try something new without hesitation in a familiar setting.
Top tip: Reward yourself for your consistency and hard work by investing in more items. Or, update your existing dumbbell rack or put up an air conditioning unit! This guarantees your enthusiasm remains high towards staying fit at home.
6. Open 24/7/365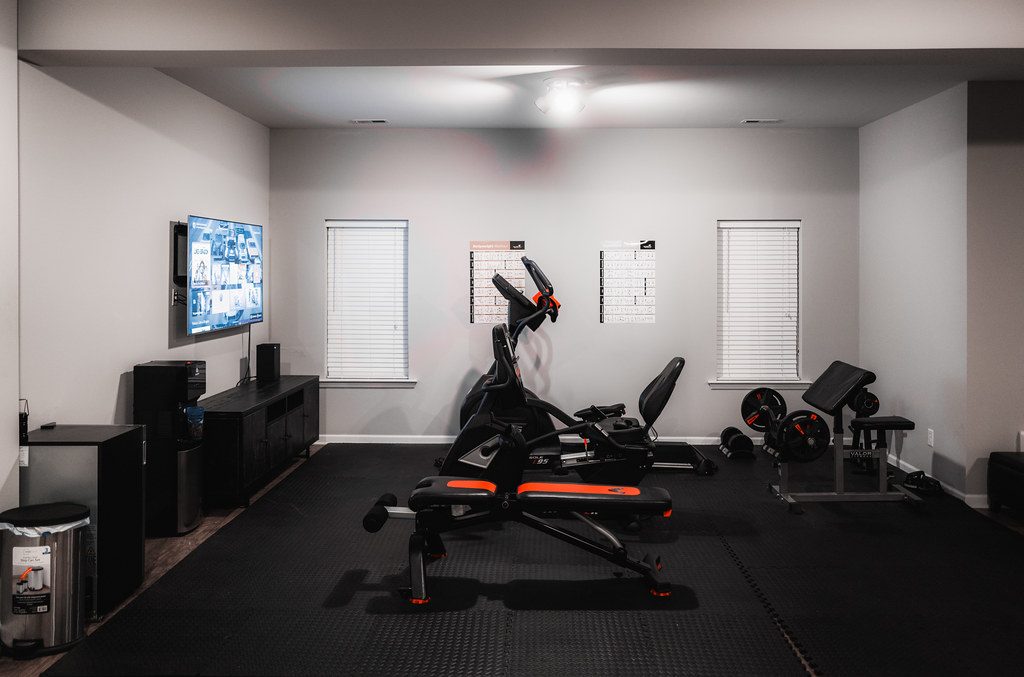 Home gyms are open 24/7, allowing you complete freedom over when to work out. It's not the end of the world if you don't wake up to your morning alarm. Or, you've missed your scheduled lunch workout because a meeting popped up.
Whether you're an early riser or a night owl, you won't have to hunt high and low for a gym that opens at all hours. Be it a holiday or a global pandemic, you'll be able to train at home whenever you want, with comfort and safety in mind. You can also squeeze in workouts at any time, no matter how busy your schedule may be.
7. You make the rules
Your gym, your rules. Put the weights away today or not. Load up the chalk and blast the music with your favourite playlist on. Lie on the mat as long as you want after that intense full-body workout.
You do you. After all, you're not breaking any rules or worrying about keeping track of the general gym etiquette. What's more, nothing is holding you back from getting in and out of that exercise bike or the treadmill. No more waiting around; move at the pace you want.
8. Completely customisable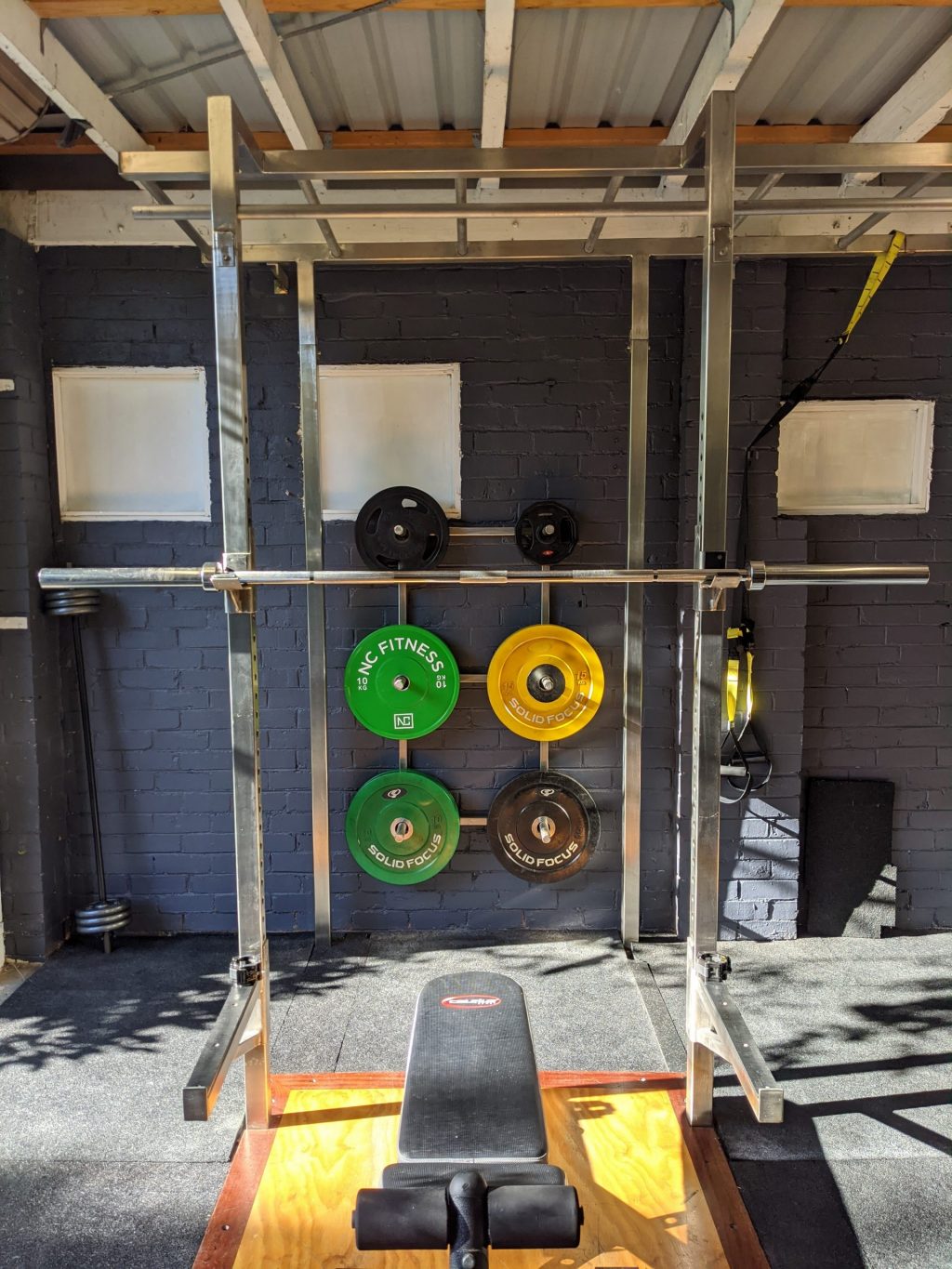 The process of building out your home gym can be exhilarating. It gives you the opportunity to get creative and tap into your inner interior designer. But this creative outlet isn't just about what equipment you should get either. It's also about how you use the room in your program.
You can arrange and rearrange the setup over time to better suit your needs and interests. Customise it until it becomes a motivating place where you'll want to spend your valuable time. Think of your favourite sports team, yoga and meditation essentials, and more. It's all yours to design.
Tips for Building a Home Gym
Figuring out that you want a home gym is easy, but designing it is a different issue. Don't fret — here are some tips for putting together your dream personal workout haven:
Choose the right location
The first step in building your home gym is choosing the right place. A good space should be quiet, well-ventilated, and free from distractions. Choose somewhere with natural light, such as near a window or patio door. That way, you can keep an eye on the weather outside while working out.
Determine your budget
If you have the means, invest in quality pieces from a reliable brand name. But if you're on a tighter budget, you've got to start somewhere and work within whatever budget works for you. You can begin small with basic equipment – a barbell and a couple of weight plates, for instance. Then you can develop from there over time.
Make a plan
Remember that your home gym is all about you, so build accordingly. Consider the amount and type of space you have. Also, what your sport requires, and draw up some plans from there.
Suppose you're a powerlifter; you may want power racks with a deadlift platform and weight bench. A little rock climbing wall for leisure and as a feature wall isn't out of the question, either.
There's no reason you can't dream big, regardless of your budget limit.
Round-up
If you have the space and the budget, what's stopping you from building yours now? Or – buying one of our selection of home gyms!
Having a home gym offers immense benefits to any fitness enthusiast. From saving time to avoiding crowds, it's the ideal way for anyone looking to stay in shape and healthy.
When it comes to designing it, your home gym should be comfortable and inviting. Take a moment to think about how you want to set it up. Also, make sure to set goals and rewards to keep you motivated, but also know when to rest. Click below to browse our home gym buildings and kickstart your workout dreams!
Shop Home Gym Buildings