Potting Shed: Customer Stories
Check out how our customers have decorated their own Potting Shed 8×6 Tongue and Groove and read what they had to say about it! We regularly update our products with the latest customer media, click on an image below to see the full story and all the images!
September 2017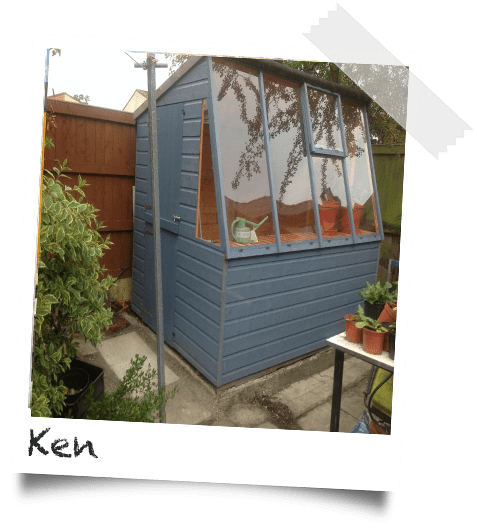 If you are looking for a potting space that fits your garden, storage for your garden tools and enough ventilation for your plants, you can have your own potting shed like Ken.
"I bought by phone and the customer services were very good."
"
The shed was built in under 2 hours with no problems. Thank you for the excellent service."