Have you been craving extra storage space around your home? Is your garden packed with gardening tools that you have nowhere to keep safe? Do you have bikes left out that you're worried might get stolen? The solution to all these problems, as well as many more, is garden storage.
For the uninitiated, garden storage isn't one building or structure in particular. It's a wide variety of things – from comfy, bench storage boxes, to metal lean-tos, all the way to mini-sheds and bike sheds.
If you need storage for any kind of purpose or budget, garden storage will do the job.
If you're interested in buying a piece of garden storage to fit your garden this guide has all the information you need to make the right choice for you.
We'll run through all the benefits of getting outdoor storage. Then we'll give you all the help you need to choose the right building or storage box for your garden.
Let's jump straight in!
Incredible Adaptability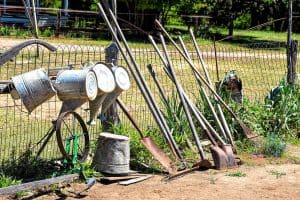 One of the very best things about garden storage is its adaptability. It doesn't matter whether you need a metal cabinet, a plastic lean-to, or a small wooden shed that fits into that awkwardly-shaped hole in your garden. There'll be a storage option out there for you.
Garden storage is adaptable and versatile in so many ways that a simple paragraph won't do it justice. Let's quickly explore how varied storage really is.
Size and space
When it comes to storage space, you can get just about anything that you need. From large, open spaces that can fit bikes or even motorbikes, to a thin closet big enough for shelves or even just a long box. Garden storage comes in practically every space configuration you can think of.
If you want a neat place to put all your gardening equipment, a small metal shed will do the job. On the other side of the coin, if you need a place to put your car you could splash out on a large wooden garage.
The same goes for the size of your garden storage, too. You might want a garden storage box that is really, really big. Equally, you might want a shed that's actually pretty small – whatever you're looking for, there'll be a garden storage option for you.
Shape
Just as with the size and space of your garden storage, there's a great variety of shapes to fit all kinds of garden spaces and crannies. While finding a shed or other storage option might be difficult if you have limited or strangely-proportioned space, this won't be an issue with garden storage.
For example, a tall, thin sentry shed can fit in any narrow space and give you a garden storage solution that might have seemed impossible to fill before! Or, If you're looking to attach a bit of garden storage to the side of an existing shed or building, a small lean-to will fit the bill.
In the case that you're looking for something bigger to run along the side of a fence or wall, then invest in a practical heavy-duty Pent log cabin. 
Material
Just like sheds, outdoor storage has great options for the materials they are made out of.
Material can be an important consideration when choosing your garden storage, as each material – wood, plastic, metal – has different benefits and drawbacks. Having the choice of any of the three is a massive advantage as you can pick the one that suits you best. Take a look below to figure out which is best for you:
Wood is cheap and easy to modify but needs treatments in order to survive rain and poor weather while still being in good shape. 
Metal is more expensive but is very difficult to break and therefore safer. 
Plastic is cheap and doesn't require maintenance to survive water as wood does, but break pretty easy and need a flat surface to sit on.
The material you choose also has a bearing on what your storage unit looks like, which is important if you want it to fit in nicely with the other elements of your garden. 
If you have a lavish set of rattan garden furniture, then an ash grey metal storage box is going to look great besides it. If you're putting your storage unit next to a painted and treated wooden shed, you might want to get a wooden storage solution so you can paint it in the exact same colour.
Making your garden look good can feel even better than having the right things for it. If you like being able to choose from loads of options to get the right look, then look no further than our garden storage.
Unlimited Uses
As we've already mentioned, garden storage is great for the number of uses that it has. To put it simply, the possibilities are practically endless!
There's nothing that garden storage can't fit in. If you need a place for your garden tools and toolboxes, then you can easily find a storage unit with space and compatibility for shelving or a metal shelving rack. If you just need to store some tall gardening equipment, like rakes or brushes, then a tall sentry shed or cabinet is the way to go.
Maybe your garden furniture has a spread of cushions that need to be stored during wet weather and winter. A plastic box or even a garden storage bench would be the perfect solution. If you're lucky enough to have a swimming pool and need to store your toys and towels, then a metal storage unit will keep them safe all year round.
These are all small items – but what about the big stuff?
Bikes, motorbikes, cars – if you need a place to put them, then garden storage is the way to go. From full-blown garages to space-saving bike sheds, there's an option out there that suits your needs and your garden (within reason!). 
Always Affordable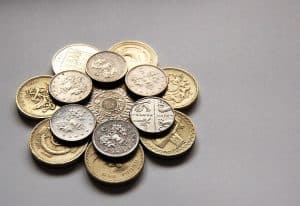 The adaptability and versatility of these storage units are great, but where it really excels is its pricing. The fact of the matter is that garden storage is always affordable.
That's what makes garden storage such a great investment – because you'll never be spending more or less than you need to!
Because there are so many options when it comes to size, material, shape and so on, there's a huge range of pricing options. If you want something big, but don't want to splash out, then a wood or plastic shed could be the way to go. These materials are cheaper, so despite the large size, your storage will still be affordable.
But if you have a bigger budget and want to ensure that your valuables will stay safe, then a metal container or metal storage box will suit you nicely. Metal is more expensive but is also much more robust. You'll be spending more money, but you'll be getting all the safety benefits that metal offers too.
Just these two examples show off how you can pick and choose storage options to find a storage unit that is right for you and your budget. We mean it when we say that no budget is too small for garden storage!
Choosing The Right Storage Option For You
As you can tell, there are lots of garden storage options available in all sorts of shapes, sizes, and materials. This can be useful if you know exactly what you want. But sometimes making a decision or even picking a type of storage can be difficult when there's so much to choose from.
If you're in this spot, then don't fret! We're here to help you out with a couple of tips that should make finding your perfect piece of garden storage as easy as pie.
Set a budget
The best way to start your search is to have a concrete budget in mind. There's nothing worse than finding something ideal for your outdoor space and needs, only to discover that it's too expensive.
Set yourself an ideal price and an upper limit to how much you're willing to spend. This way you give yourself a bit of leeway when it comes to choosing. You'll end up saving money, as you'll be looking for something to fit your ideal price rather than pushing the limits of the money you have available.
Prioritise your dimensions and needs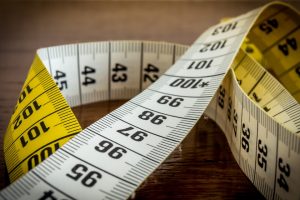 When searching for something in your price range, always have these two questions in the front of your mind:
Does it fit the space in my garden?
Will it fulfil everything I need it to?
It can be easy to get distracted by something that looks great, but these factors are the two that count the most – especially when it comes to getting your money and time's worth.
Keep these two tips in mind, and you'll be on your way to getting a great bit of storage for your garden space.
Time To Make The Investment!
Garden storage is fantastic, and something that is always worth the investment.
With fantastic versatility, as well as an amazing range of materials, sizes, appearances and prices, you simply can't go wrong. If you need storage, go for garden storage. You won't be disappointed!
If you're interested in buying garden storage from our wide range, then browse our extensive collection using the button below.