Check out how our customers have decorated their own Lollipop Junior playhouse and read what they had to say about it! We regularly update our products with the latest customer media, click on an image below to see the full story and all the images!
July 2017
Rachel's Playhouse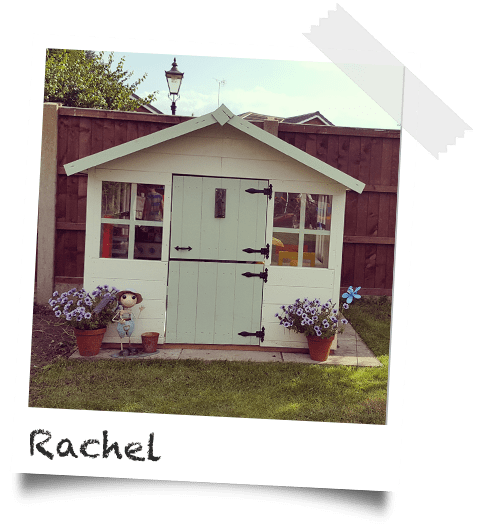 Sitting splendidly at the end of the garden, Rachel's Lollipop Junior playhouse has been decorated in a stylish sage green, with two pretty flower tubs at either side of the playhouse door.
"After looking for the perfect playhouse for months for my two boys I came across Garden Buildings Direct. I saw this playhouse on the website and it was exactly what I wanted & the best price I had seen."
Do you know everything about playhouses? If not, browse our ultimate playhouse guide!