It's creeping ever closer to Christmas and the time is running out to pick the perfect gift for your garden-loving friend.
What is it someone might need in their shed? What would be the perfect accessory to a log cabin? What would someone need if they're renovating their garden?
No matter if you're buying a gift for an avid gardener, a thoughtful gift for a family member or trying to find the perfect gardening gift for gardeners, then you're bound to find something fantastic in our list below!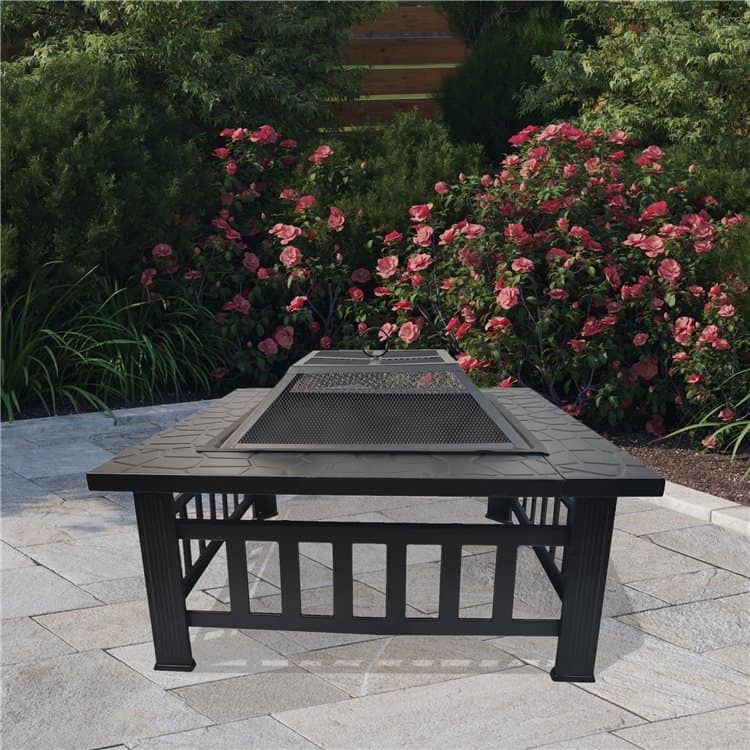 1. A Firepit
As we head into the new year, family gatherings and New Year's parties will soon be happening. So why not get your friends or family a firepit this year? It's the perfect way to ensure everybody stays warm in the colder winter months outside. 
They can be used for late-night parties, Christmas and New Year family gatherings. And the best thing is, they can be used year after year as we creep back into winter.
They're even perfect for next year's Bonfire Night. You'll be able to heat up your marshmallows and keep the family warm whilst you watch the array of fireworks lighting up the sky. And we've even got some great ways to style a firepit!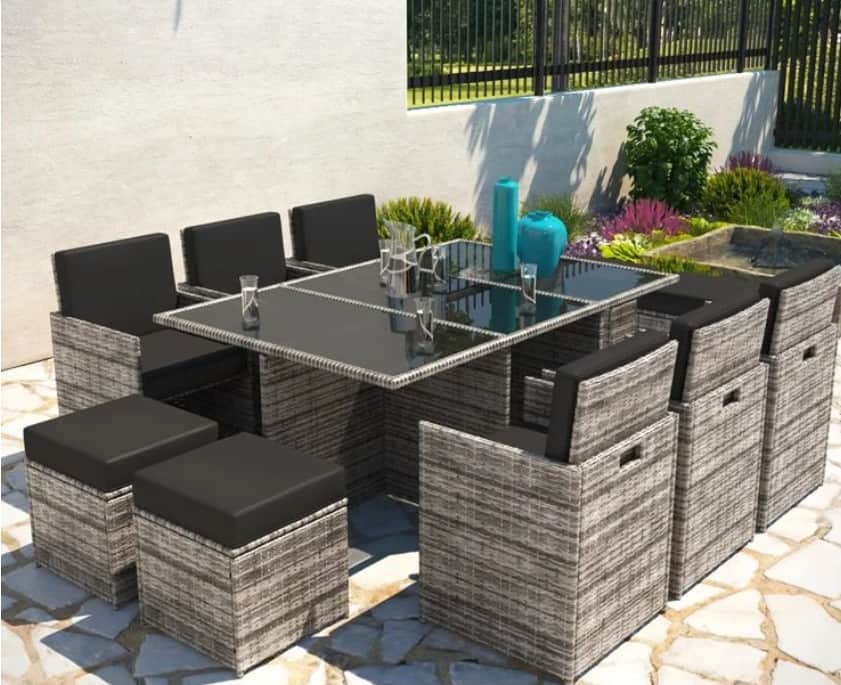 2. A Garden Dining Set
Perfect for Christmas and New Year, this is the best way to show off your hosting skills. Dining sets are ideal for those larger gatherings where you need a lot of available seating. They're also perfect alongside a firepit (as pictured above). You can keep your friends and family warm whilst sitting at your brand new dining set.
P.S They're also a great way to fill in any empty spots in your garden or patio area. Putting your space to good use whilst making your garden look modern as well!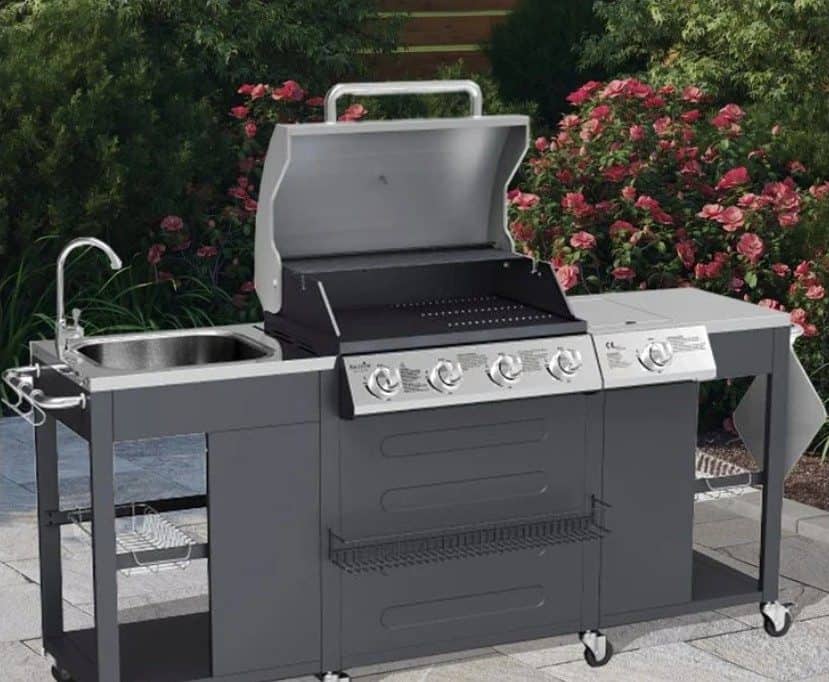 3. A Gas BBQ
The perfect addition to any garden is a BBQ. This will allow you to show off your incredible culinary skills to all of your friends and family. And this really is the ideal gift for any month of the year!
You're able to throw summer parties and put food on the BBQ, as well as use it in winter and autumn for cosy, late-night dinners outside under the stars.
The Alabama is a gas BBQ with a sink on the side – perfect for those who want to do as much of the cooking and prep as possible outside! If you're considering a BBQ, why not take a look at some BBQ ideas and get yourself or your friends excited!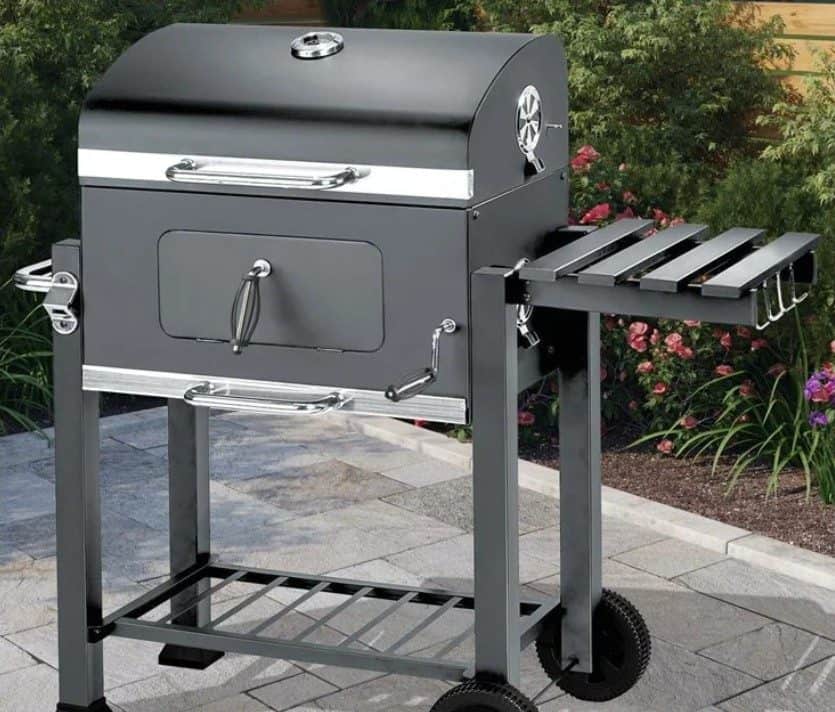 4. A Charcoal BBQ
If a charcoal BBQ is more your style, the Texas smoker charcoal BBQ is perfect! The above is the perfect addition to your garden for its all year round use and its modern look. 
You'll be able to impress everyone you know this coming year with the perfect party and outdoor food!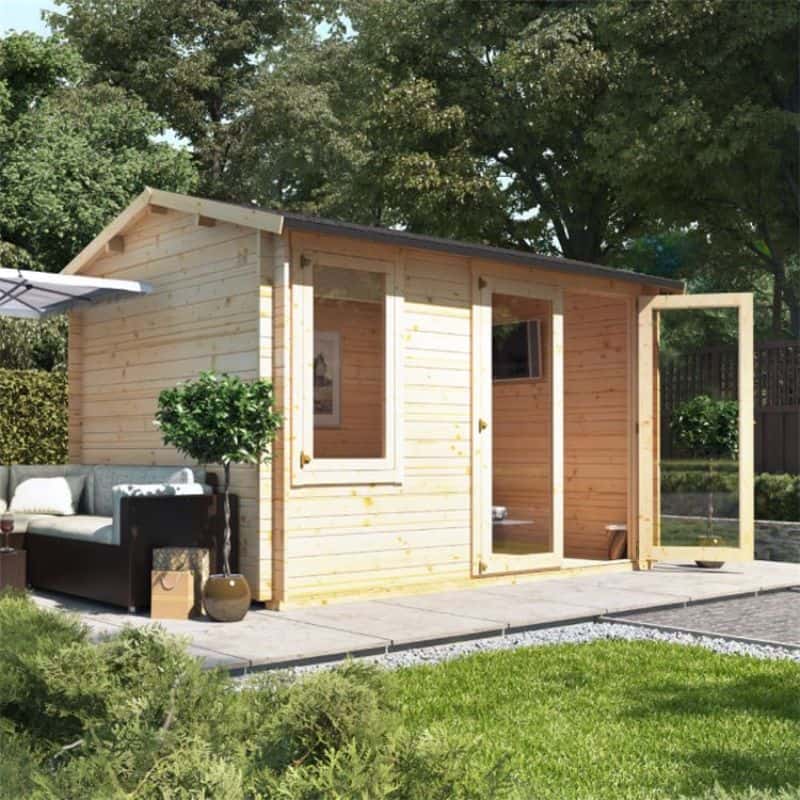 5. A Log cabin
The New Year is all about making new promises to yourself. You're going to meet with friends more, work out more, eat better. And a log cabin is the perfect place to do all of this – from socialising to exercising!
You can create a gym, a library, a relaxation room – whatever you can think of. Maybe you can make it into a workshop or art room. There are endless possibilities. Not only does a log cabin say how much you love someone, but it also shows how much you care!
(Plus it's a great way to get an extravagant gift if that's your style!)
TIP: Help your loved one to decorate their log cabin as a fun project!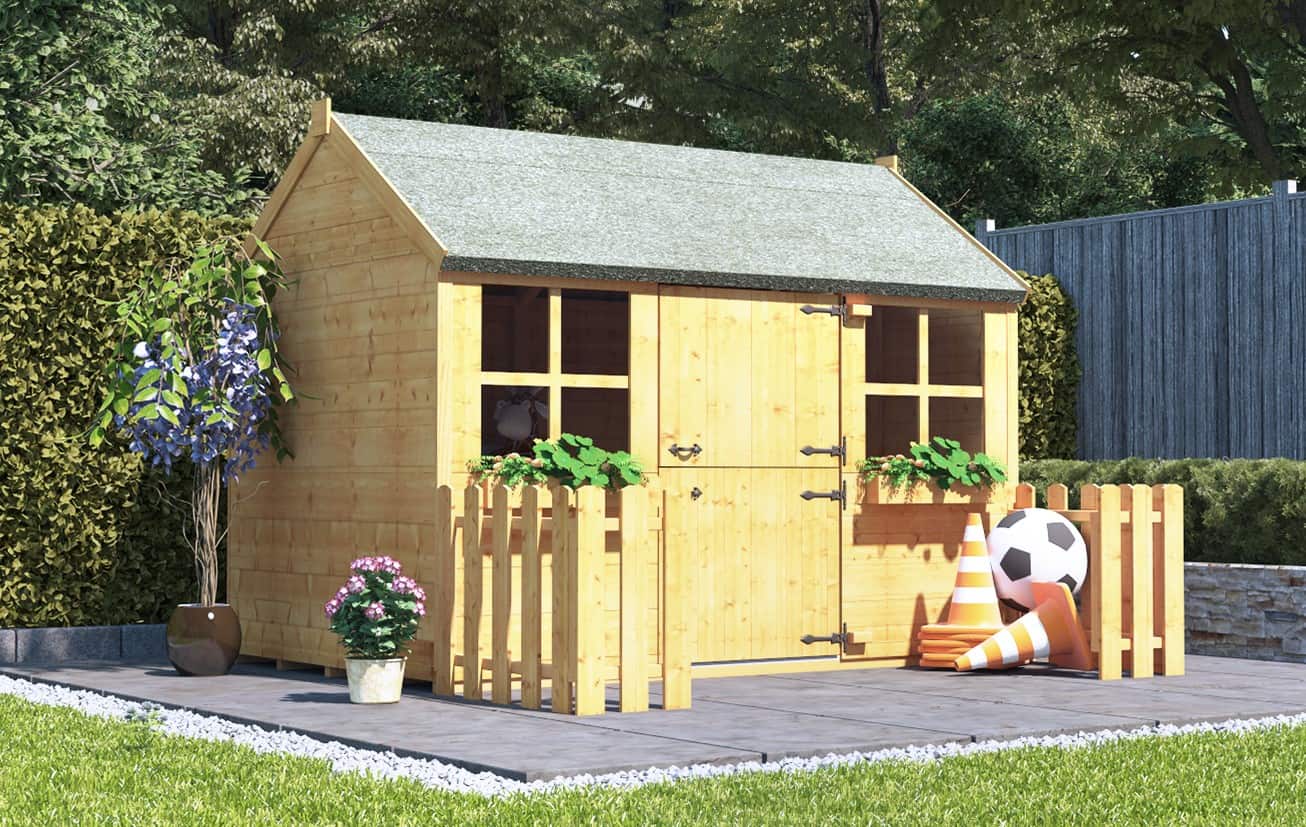 6. A Children's Playhouse
Getting your kids outside in winter isn't always easy. The struggle of prising them away from the TV and into the cold air is a tough one. So a great way to entice them outside is to get them a playhouse this Christmas! 
What better surprise than to see them look outside to a large playhouse sitting and waiting for them! They'll want to play in it immediately.
Just imagine their faces on Christmas day!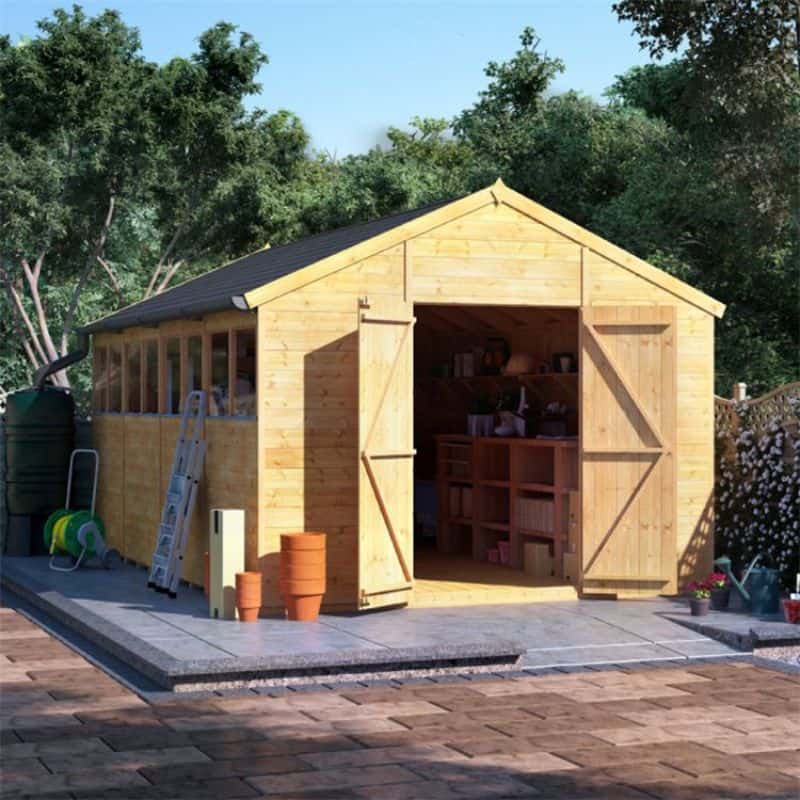 7. A Garden Shed
Gifts for gardeners aren't always the easiest to buy. You might not want to stick to the practical gift of essential tools. Instead, why not look at a shed? It's perfect for anything from growing plants to a hobby room and can be a beautiful gift. Thinking outside the box shows you care so much more.
Even if it's a replacement, a shed is a great motivation to get someone outside and gardening again!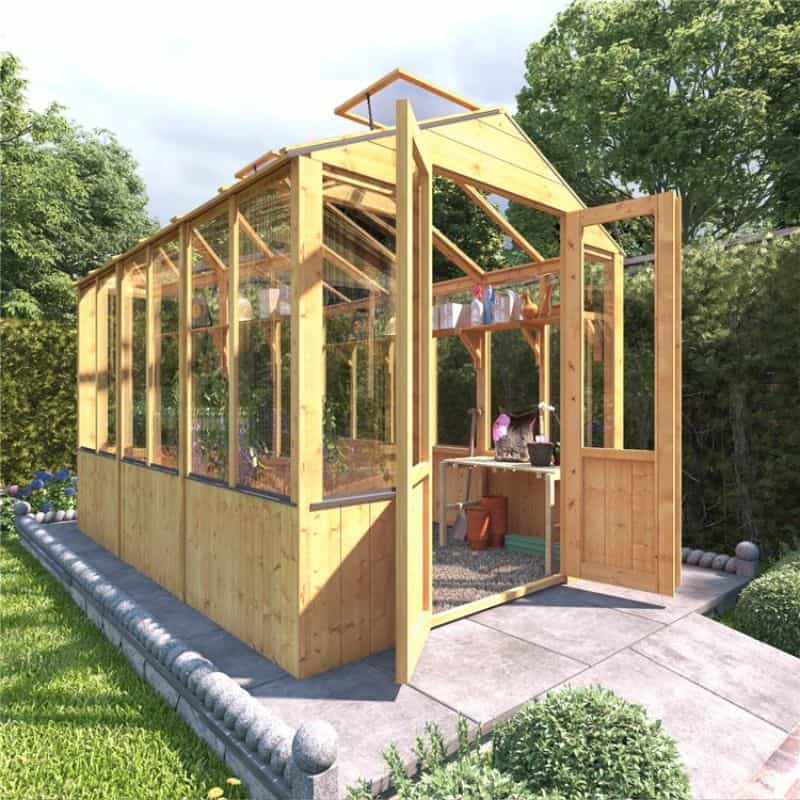 8. A Greenhouse
During the winter months, gardening outside is can be offputting. So the idea of an indoor gardening space might be the best way to get your gardening friends back into the swing of things!

This year, why not buy someone a greenhouse? It's the perfect gift for garden lovers; ideal if they're looking to be more eco friendly and grow their own crops, fruit and veg! This might even motivate them to eat better in the New Year as well! It's a win-win!
There are some great vegetables you can grow inside a greenhouse! It's just about finding the right one for you.
TIP: You could also take a look at a potting shed. These look less like greenhouses but are perfect for storing plants!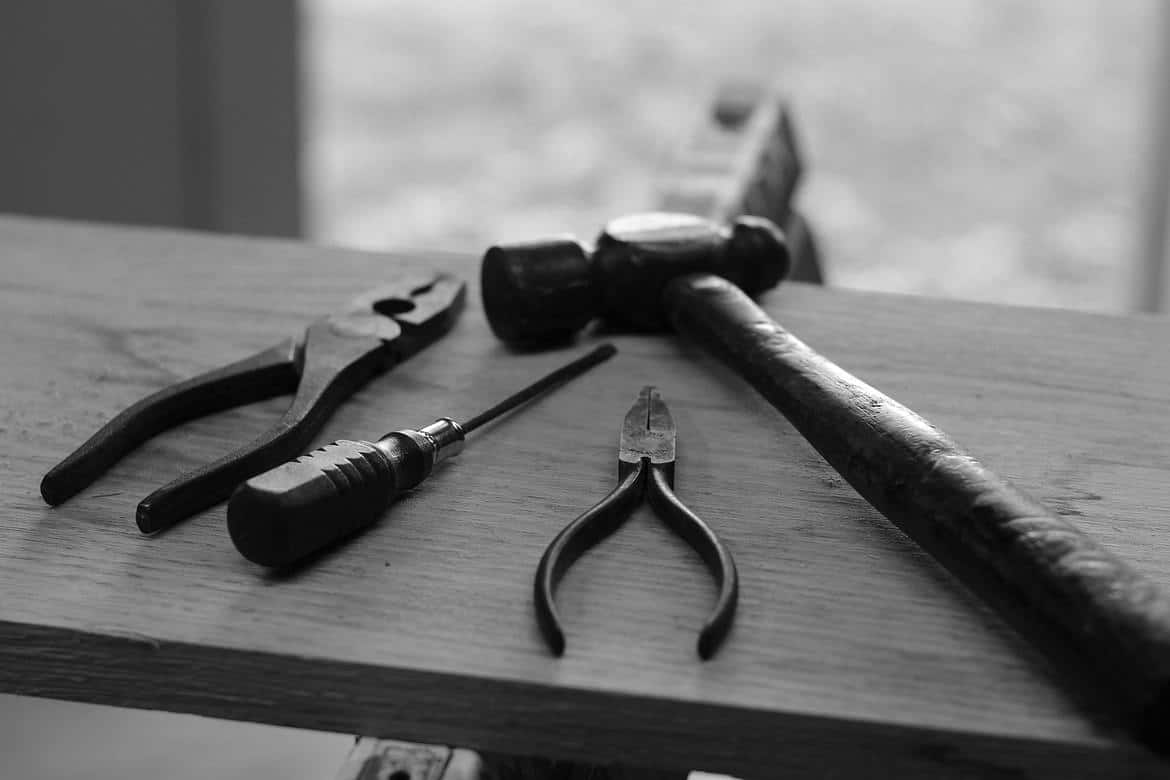 9. Garden Tools
Tools are always a great gift for gardeners. An endless supply and array of tools mean they'll never be left short of what to use. Maybe even get some flower-patterned tools or some in fancy and unique colours!
A set of tools is always a great shout! Maybe even fill a hamper with lots of different tools and let them see how much effort you've put in!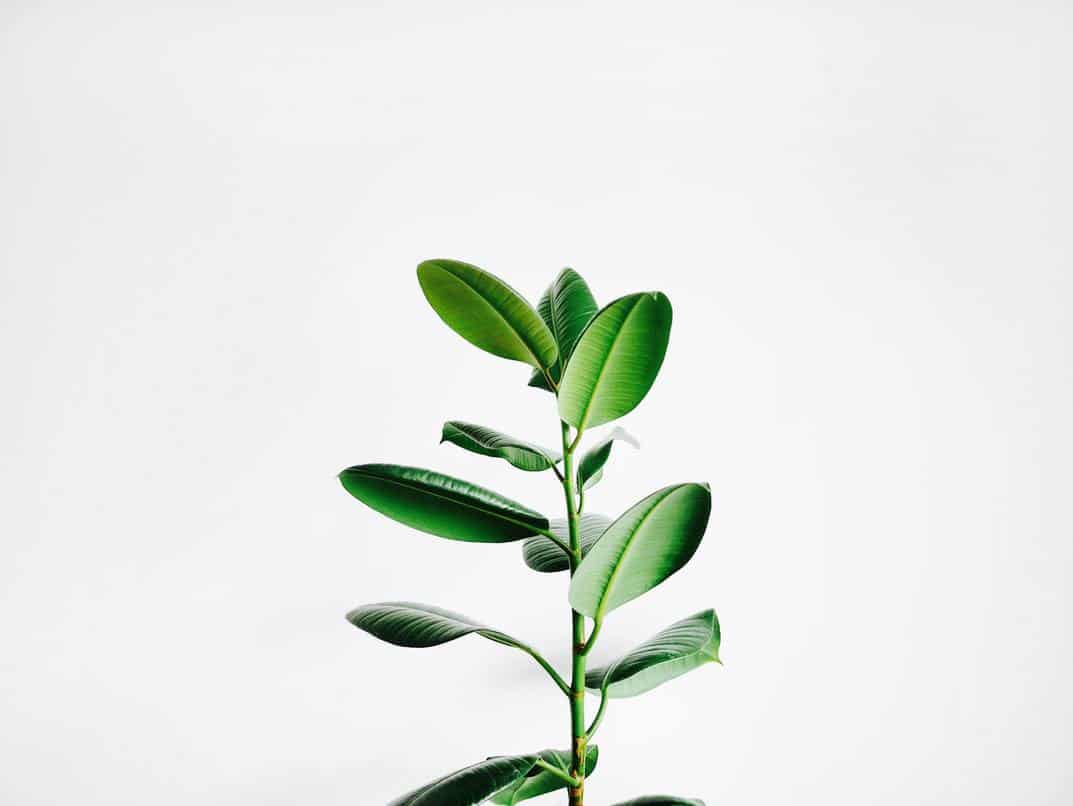 10. Some Plants
Getting someone plants is always a great gift. Maybe get them some plants they've never attempted to grow before, or some crops they've been eyeing up for a while. This might even be a good chance for you to get stuck in with them, or even get the kids or grandkids involved! 
Gardening gift ideas don't have to be boring or ordinary. Buying someone the perfect gardening gift is only a click away and, with a bit of research, can be done at a reasonable price too! Show those you love most this year that you care and listen to what they really want most! 
Of course, you could accessories with bird baths for your bird-lover friend, with a bee house to help increase the bee population, or maybe even add a coffee table for all of those outdoor chats or a tool seat to your log cabin or shed! After this post, you shouldn't be short for a brilliant or maybe even an unusual gift for gardeners.
Shop Garden Storage