What better way to celebrate the warm weather than throwing a BBQ backyard bash? With outdoor parties and activities in full swing, it's time to fire up that grill!
While tons of tips are available online, it can be overwhelming to browse through them all. Lucky for you, we've curated the best BBQ party ideas from the web in one post to help you save time.
From planning to food and fun outdoor activities, we've got you covered!
1. Pick a theme
The right theme can set your party in motion. This also helps you decide what kind of decorations to put out and, of course, the menu.
Go for a traditional country or a camping theme, for example. For a kid's party, a by-the-sea theme is a great idea!
2. Make a guest list
Suppose your chosen theme is a simple dinner get-together. You'd most likely invite adults and friends and no kids.
But your guest list depends on your party's mood. Writing one can also help you to stay within the budget.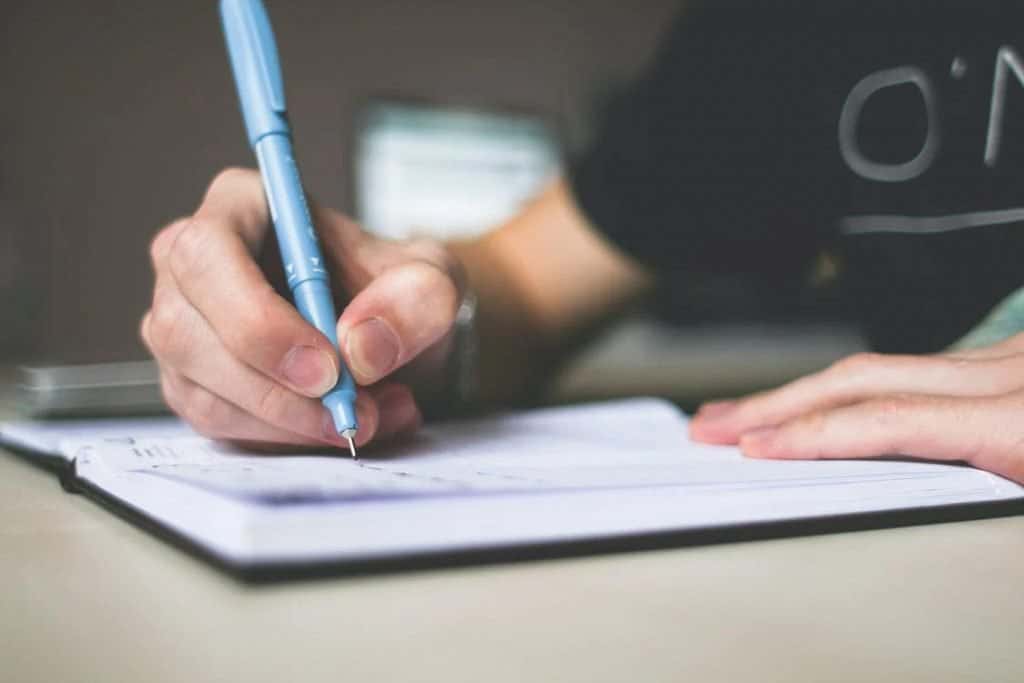 3. Pay attention to details on tablecloths
Table linens also convey the theme of your BBQ party. One of the most used tablecloths is the game is classic gingham fabric.
Layering gingham linen with a whimsical floral on top can add an unexpected twist.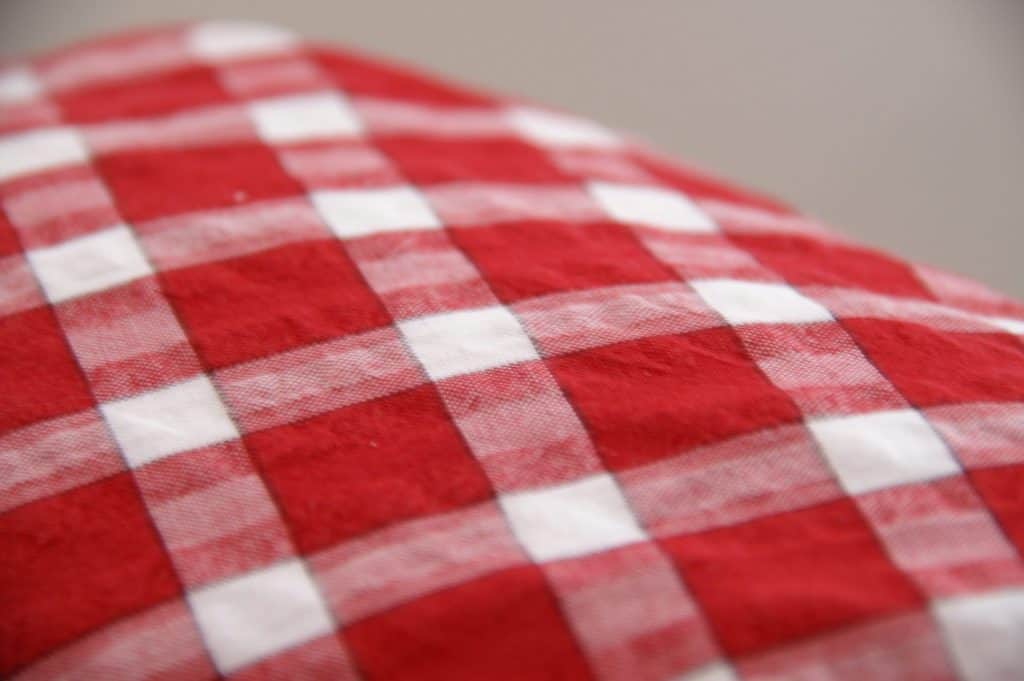 4. Light up the fire pit
Keep the party going after the sun goes down with a fire pit. Gather everyone around the open campfire and make the most of a balmy summer evening.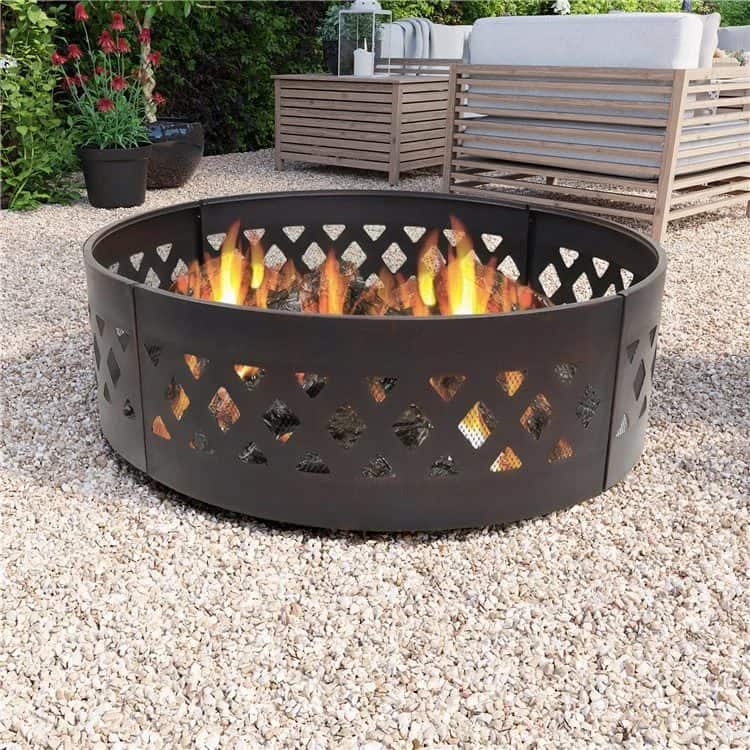 5. Set the mood with outdoor lighting
If dining alfresco in the evening is the plan, hang string or globe lights on a pole and around. Trees and fences also make a great place to hang outdoor lighting, creating ambience.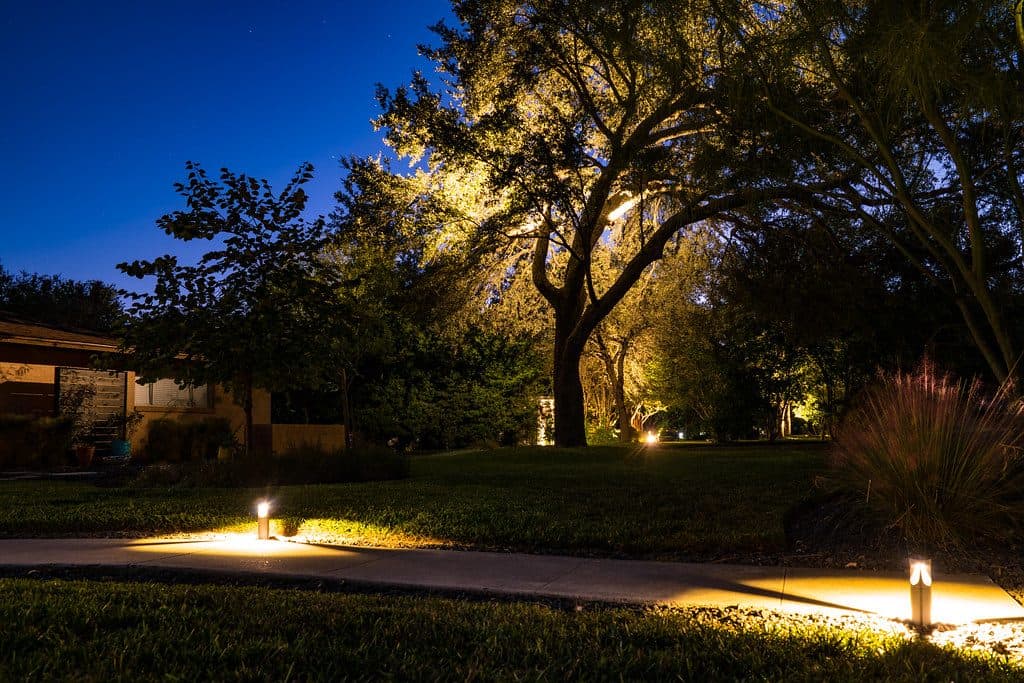 6. Deck out the bar cart
Drinks and barbecues go hand in hand, so consider adding a bar at the corner. Stock it with a variety of beverages, such as beer, wine, and soda.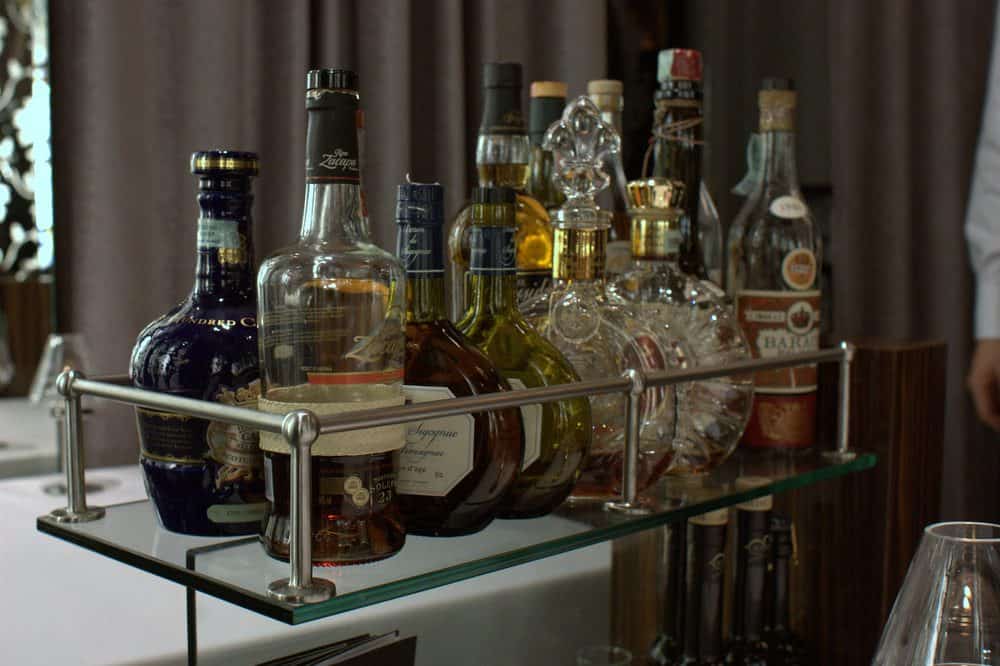 7. Get creative with your cooler
Fill a clean wheelbarrow with ice and beer for a clever and rustic style of serving drinks. An excellent alternative to an ordinary cooler, plus it fits the theme of a country BBQ party. Or make use of your old stock tank like this!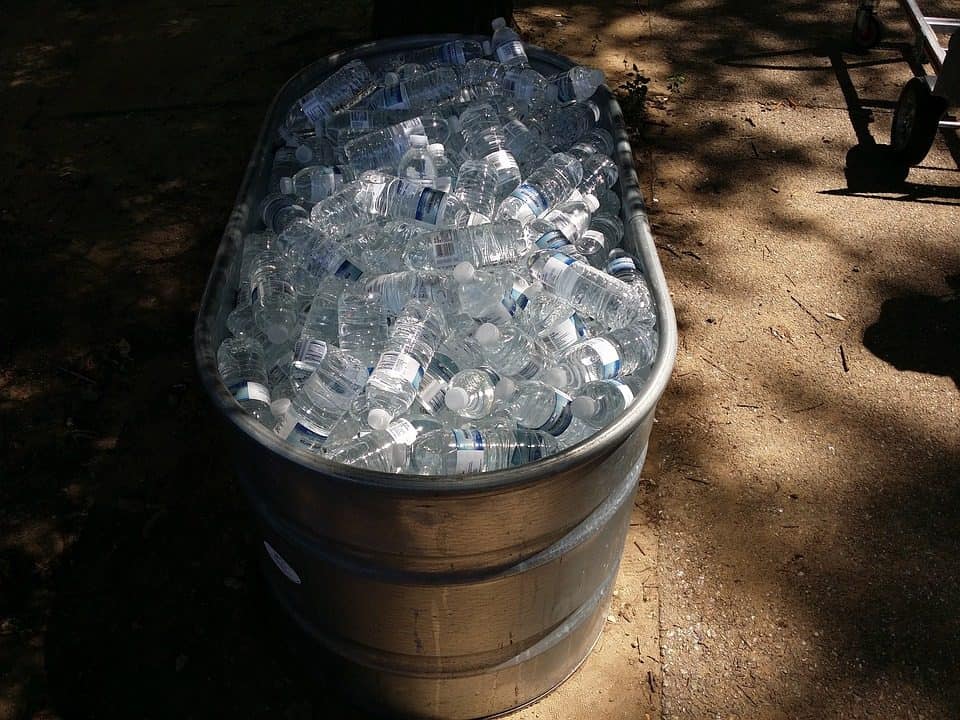 8. Serve Popsicle
Nothing beats homemade popsicle sticks in the summer. Be it an apple or orange-flavoured ice pop, both kids and adults will be hooked! Consider adding keto-friendly flavours to the menu.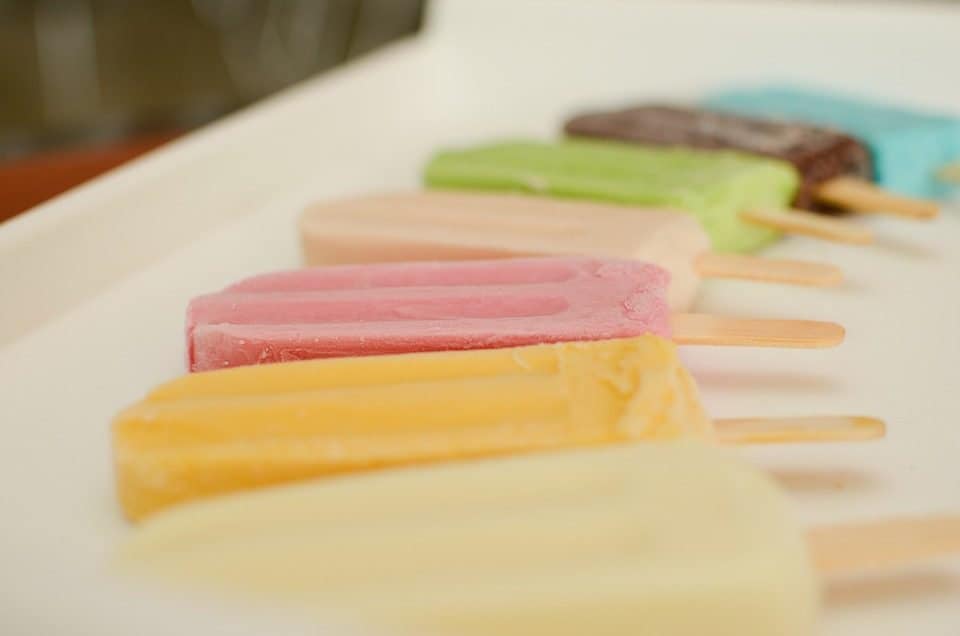 9. Pull out the floats
In most cases, a BBQ summer party wouldn't be complete without a pool party. So, if you own a backyard pool, above-ground pool, hot tub or paddling pool, pull out the floats for extra fun in the sun!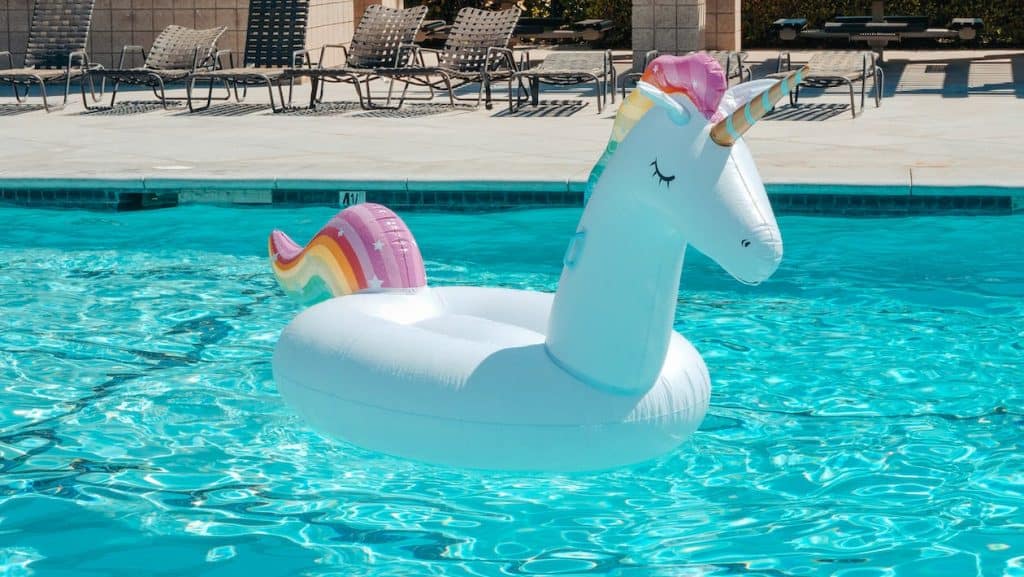 10. Set up an outdoor cinema
Extend the party until night and have an outdoor movie night session. With popcorn, s'mores and cold drinks, you and your guests can cosy up on the lawn in front of a big screen!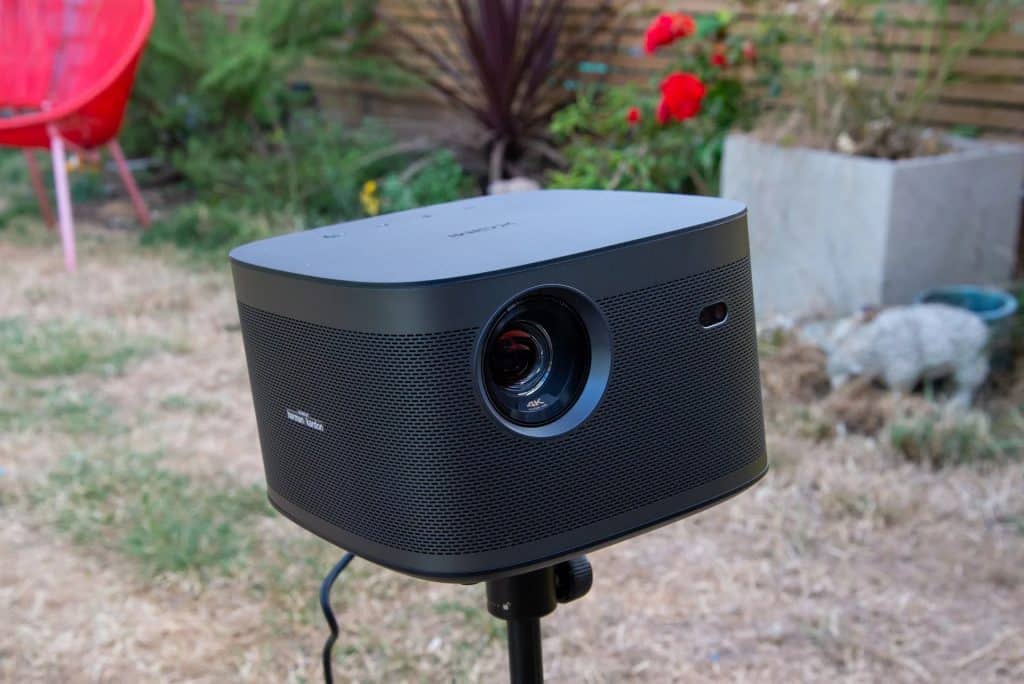 11. Have a soda buffet
Soda is an essential part of outdoor parties, especially for a movie night. Go the extra mile by setting up an outdoor sofa float station for your guests to serve themselves.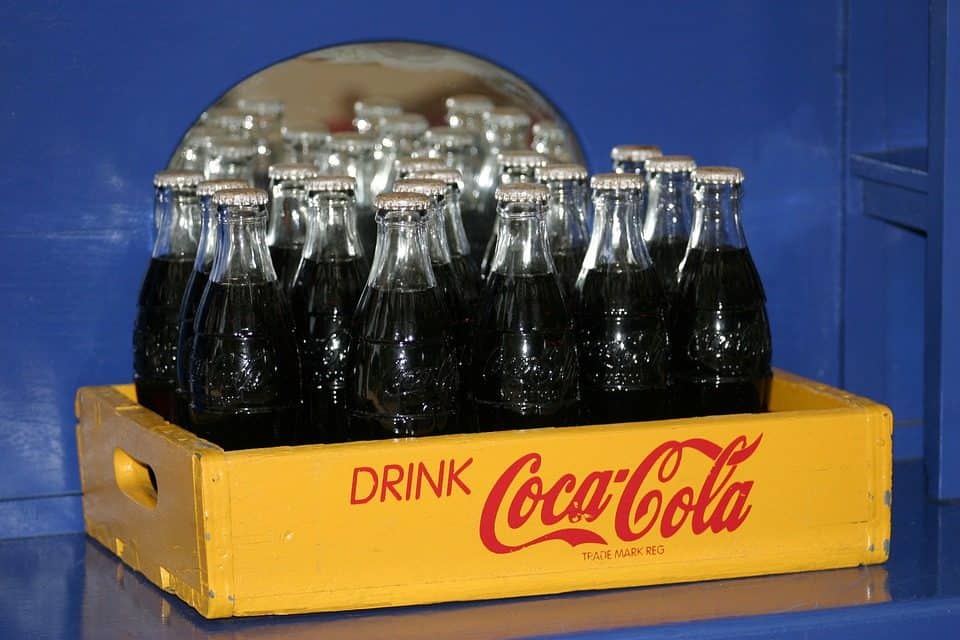 12. Line up the condiments and sauces
Create a designated area for the condiments and sauces on the table. That way, your guests can experiment with their own sauces and touch up their BBQ, tacos, and hot dogs.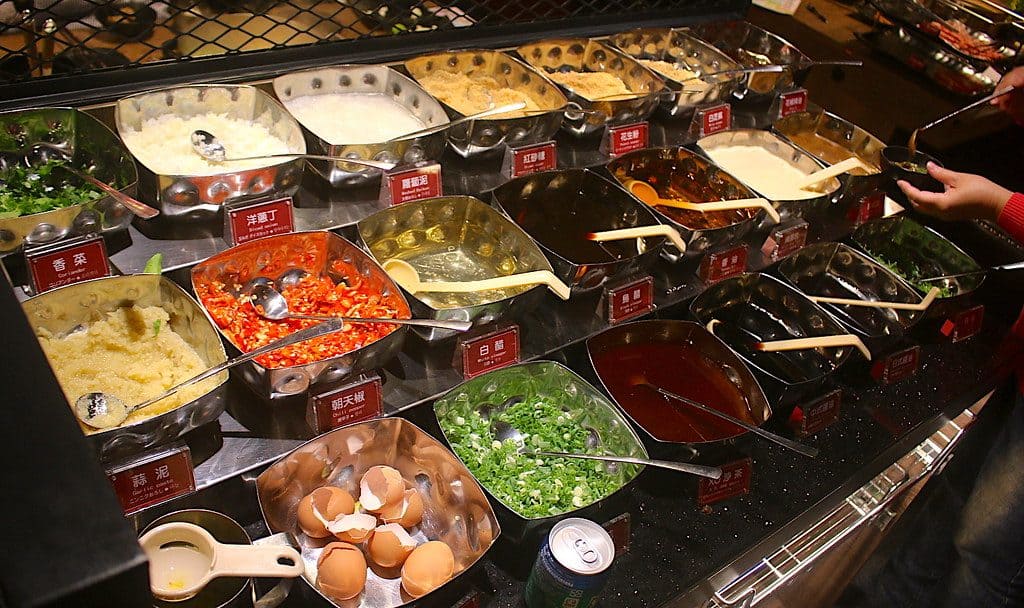 13. Add a table centrepiece
Spruce up the look of each table with a centrepiece. For one, mason jars that act as flower vases with wood rises make a lovely table display.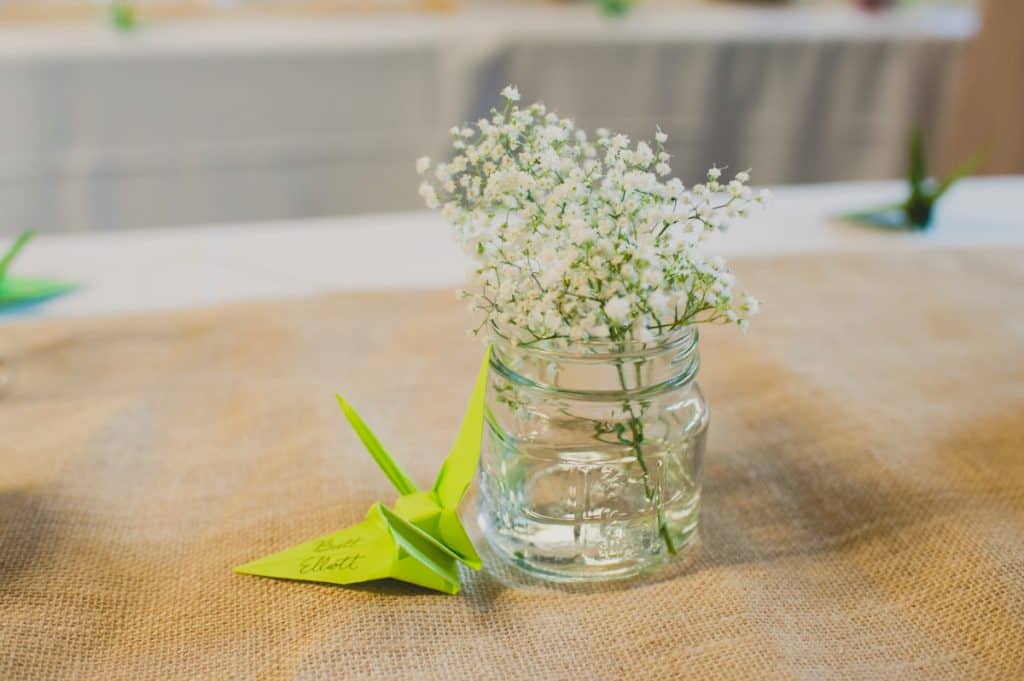 14. Don't forget the summer goodies
Preparing a small token for the guests will be highly appreciated, that's for sure! Offer them take-home desserts like caramel popcorn, chocolate-covered strawberries, or chocolate pretzels.
And give the kids a small bucket full of candy!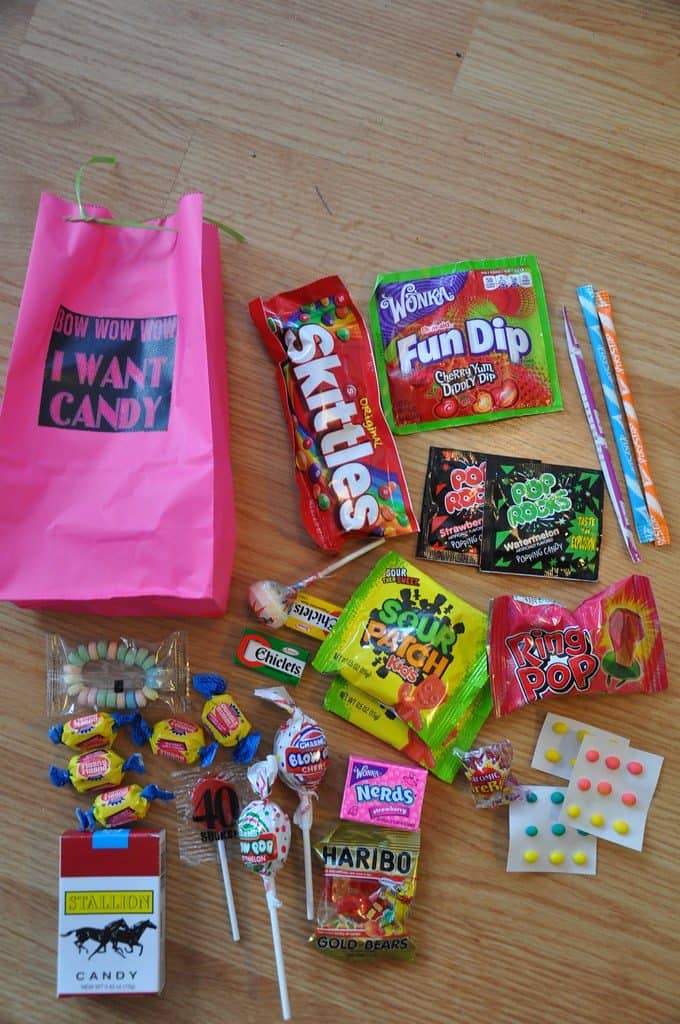 15. Invest in a popcorn machine
Popcorn is a tasty and versatile snack, so why not add a popcorn bar to add a nostalgic touch to your BBQ party? You may rent one from your local party store or invest in one. Alternatively, you can use a large bucket.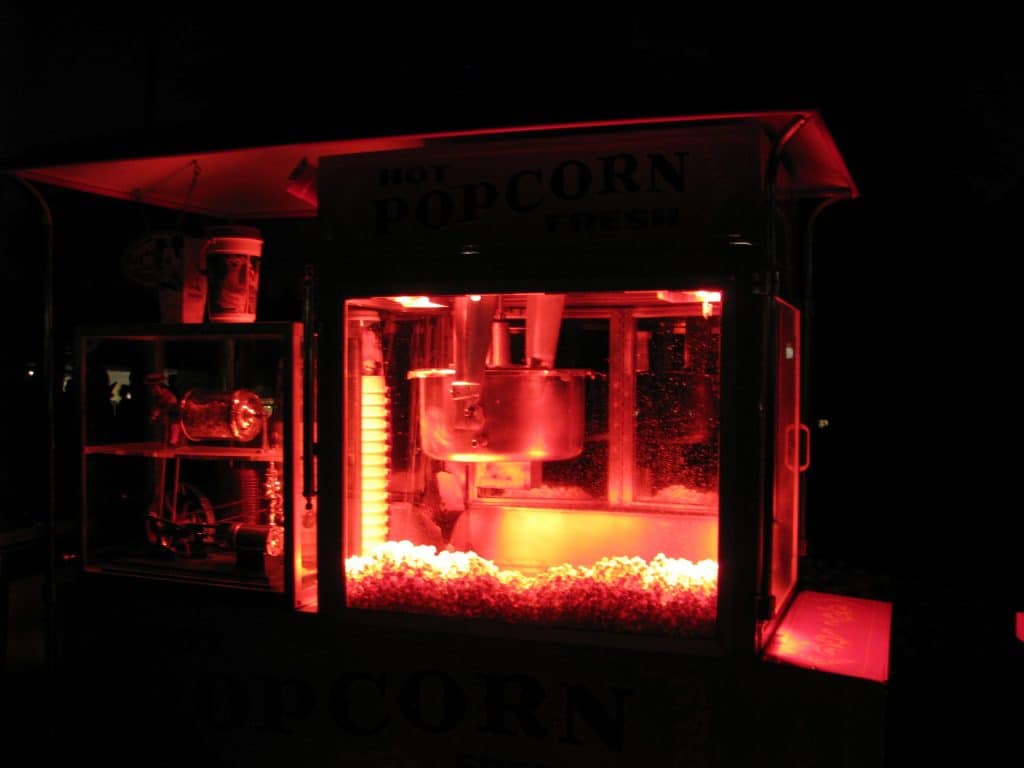 16. Level up with a sundae bar
Make things more interesting and flavourful with a sundae bar! Perfect for the summer weather, serve ice cream at the end of a sweltering party.
Set up a topping bar and let the guests customise their sundae with scrumptious toppings.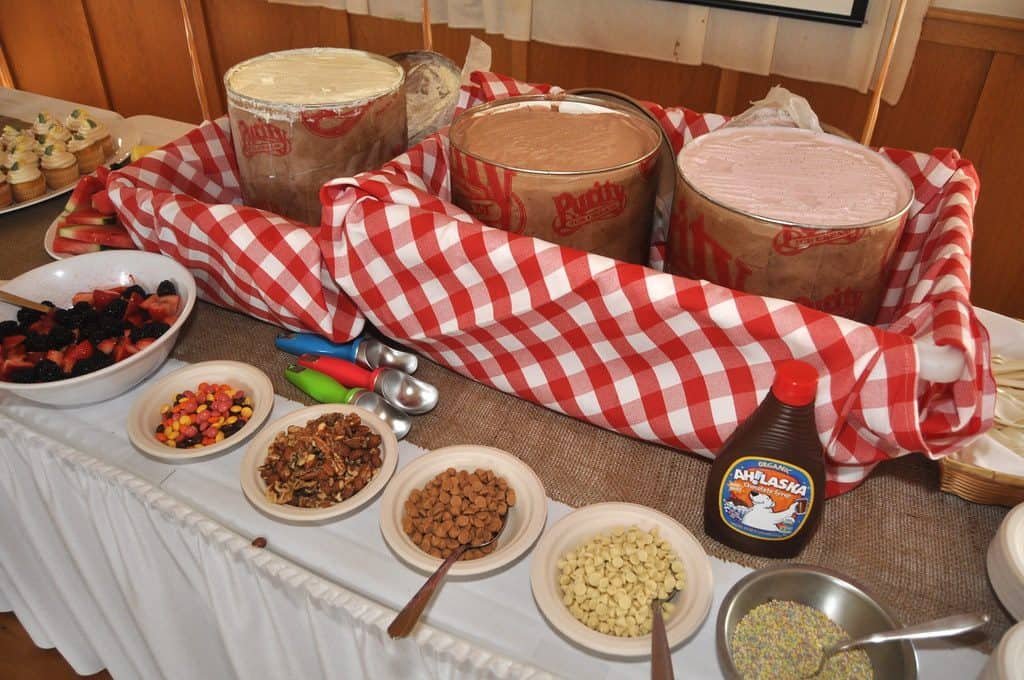 17. Prepare a killer playlist
Unleash your inner DJ and set up a playlist with upbeat music that's loud or soothing enough to set the mood. But ensure it's not too loud that your guests have to shout to talk, or worse, disturb the neighbourhood.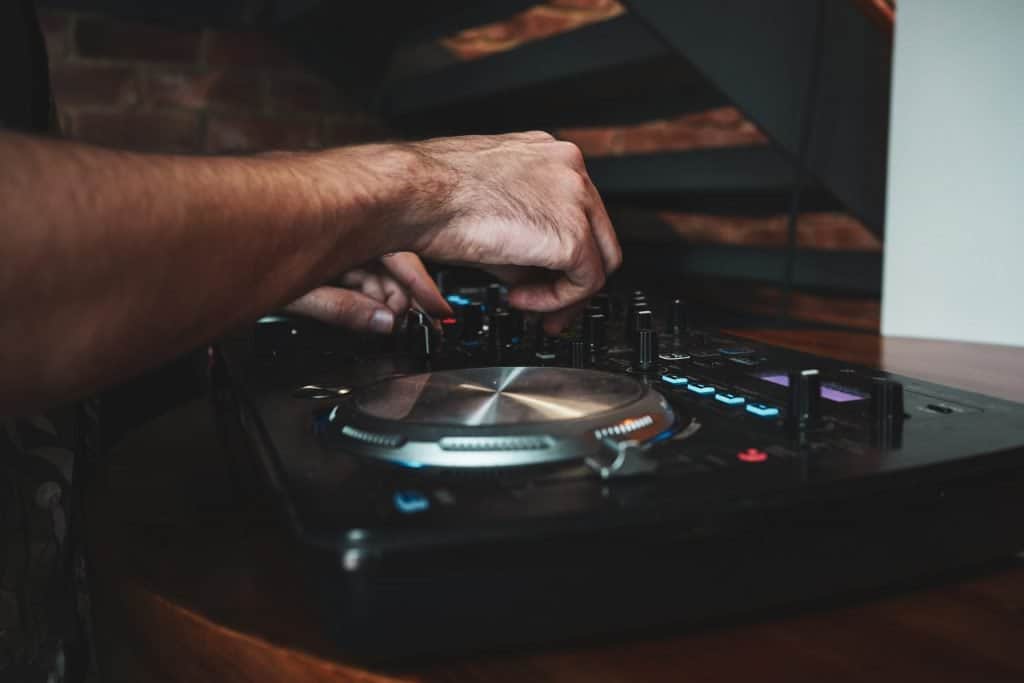 18. Build a tent
Summertime is a lovely season for a BBQ party, but it can get way too hot. Setting up a tent can save the day! Tents also make a romantic addition to intimate garden celebrations like weddings.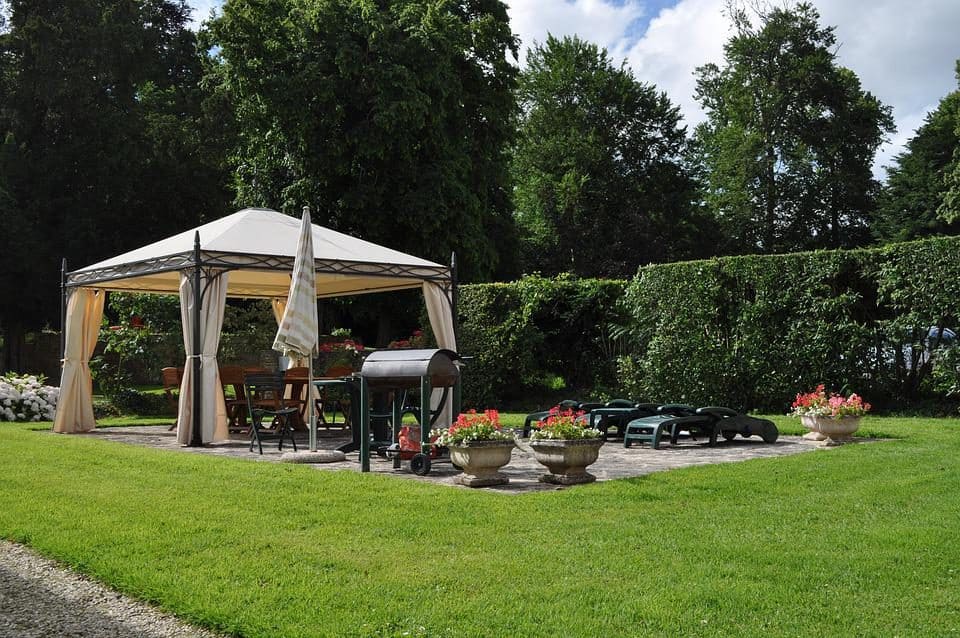 19. Show off your barista skills
Show off your bar and barista skills with a signature drink and get everyone in the party spirit! Summer cocktails, along with refreshing mocktails, sound brilliant.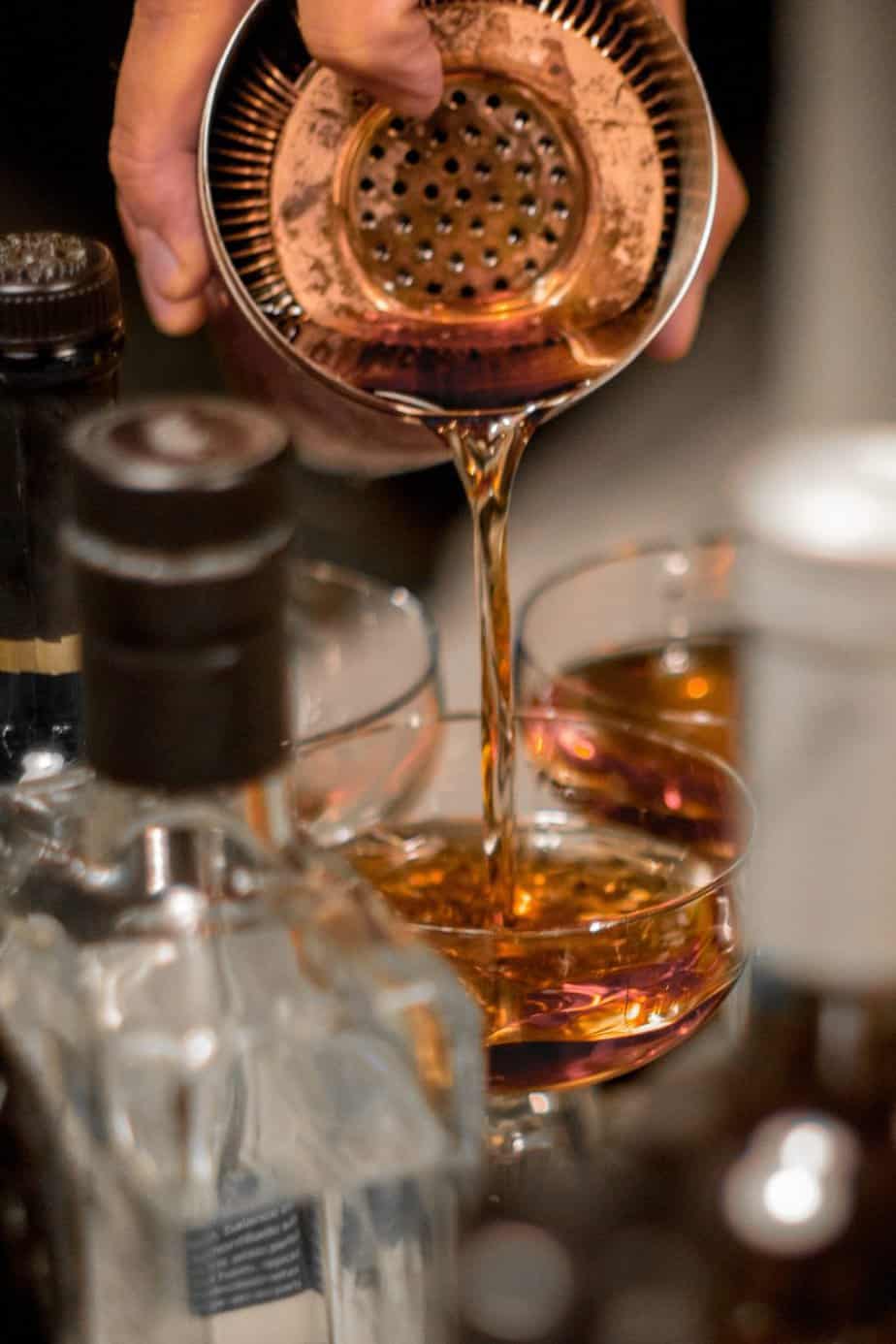 20. Keep the bugs away
Bugs are something that can't be prevented at every outdoor party. Protect your guests against the enemy by providing them with bug sprays.
For a natural approach, use citronella candles and food nets to keep pests at bay and away from food.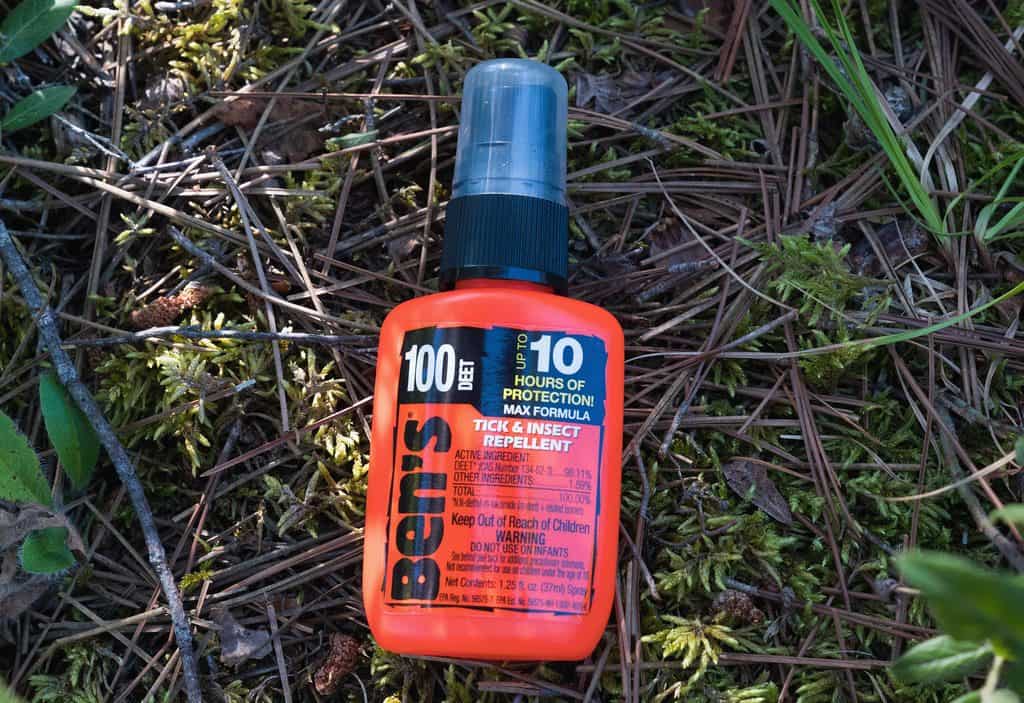 21. Have enough charcoal or propane
You don't want to run out of charcoal or propane in the middle of your grilling session, do you? You'll want to make sure you have enough spare fuel sources to heat your grill. 
Charcoal, firelighters and briquettes for charcoal BBQ, a butone or propane tank for gas BBQ.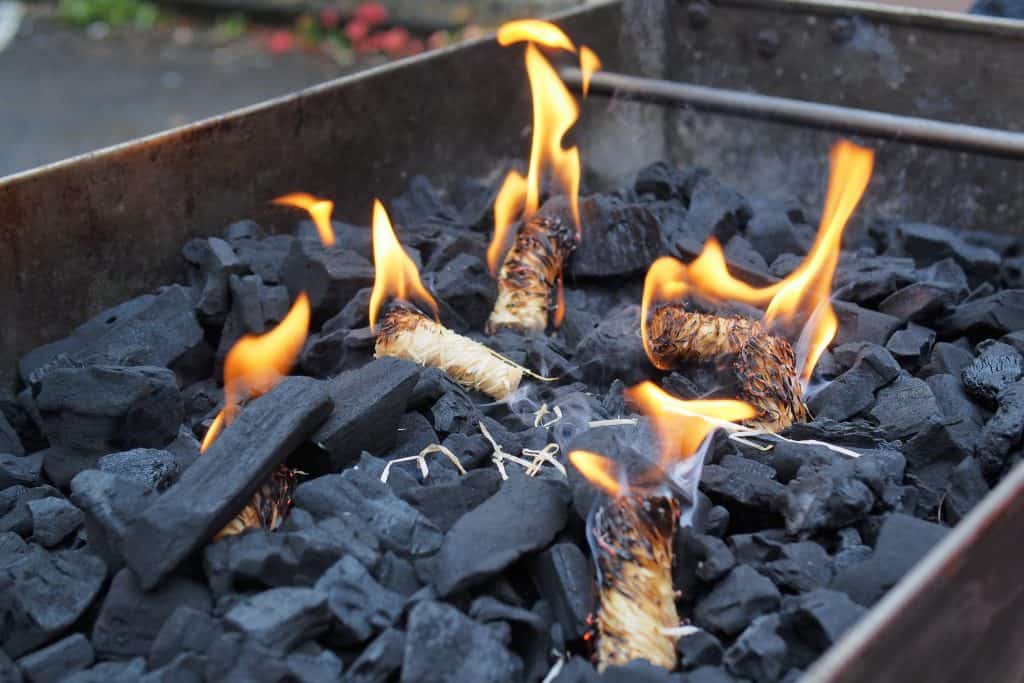 22. Ensure your grilling equipment is complete
The grill is the heart of a great barbecue, but without the right BBQ accessories, it'd be pointless. Besides the spatula, tongs, and basting brush, you may also want a thermometer and gloves.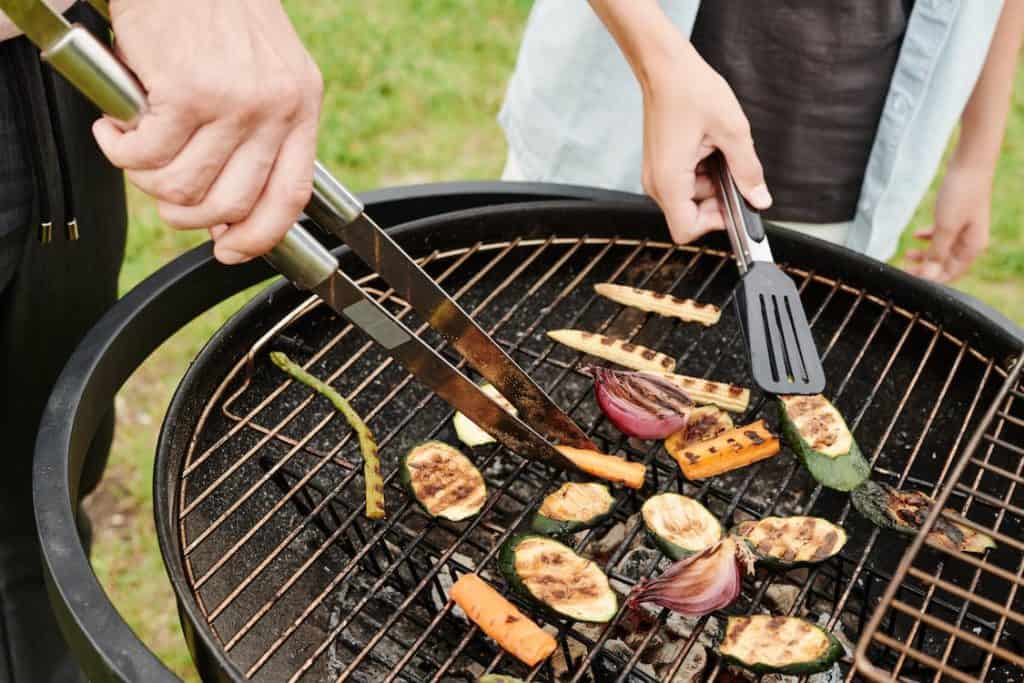 23. Have fun with lawn games
If you don't own a pool, no problem! There are lots of alternatives to keep the kids and adults occupied, and lawn party games are a great plan.
Play croquet, giant Jenga, corn hole boards, or slide and toss – your call!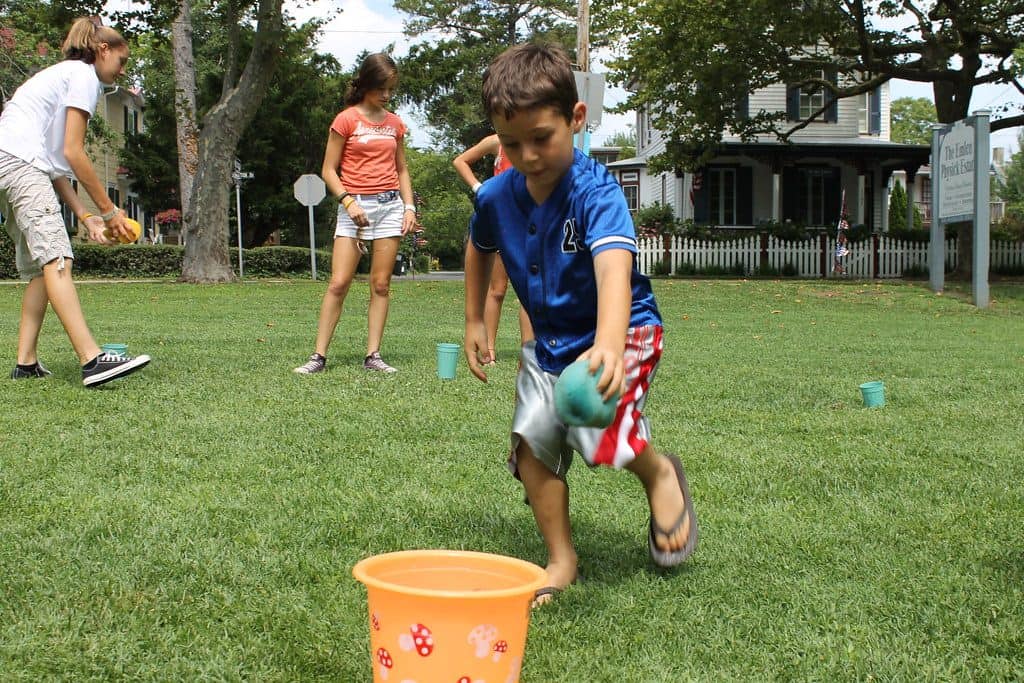 24. Practice safety
Don't overlook the safety of everyone over fun. For instance, burgers have a lot of fats and can spit, so keep the kids away from the grill. Also, ensure you have a spray bottle or fire extinguisher ready in case of a fire breakout.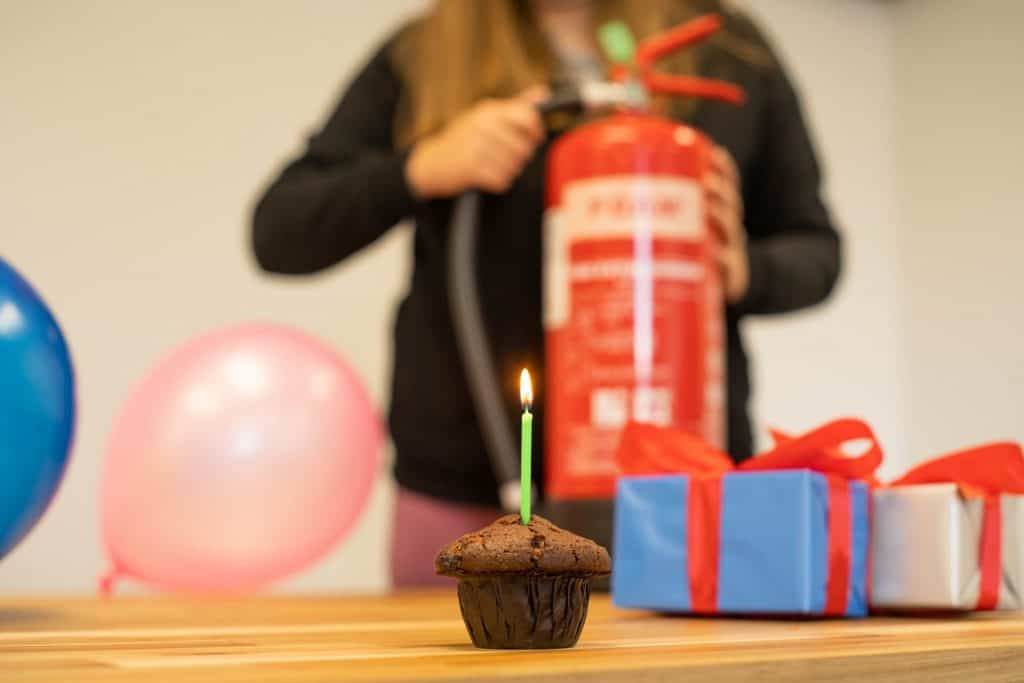 25. Consider your grilling apparel
If you're the assigned chef, wear proper clothing suitable for grilling. Wear mitts and an apron, and avoid wearing long sleeves, as it can be a fire hazard.
Take this as an excuse to bust out that Hawaiian shirt!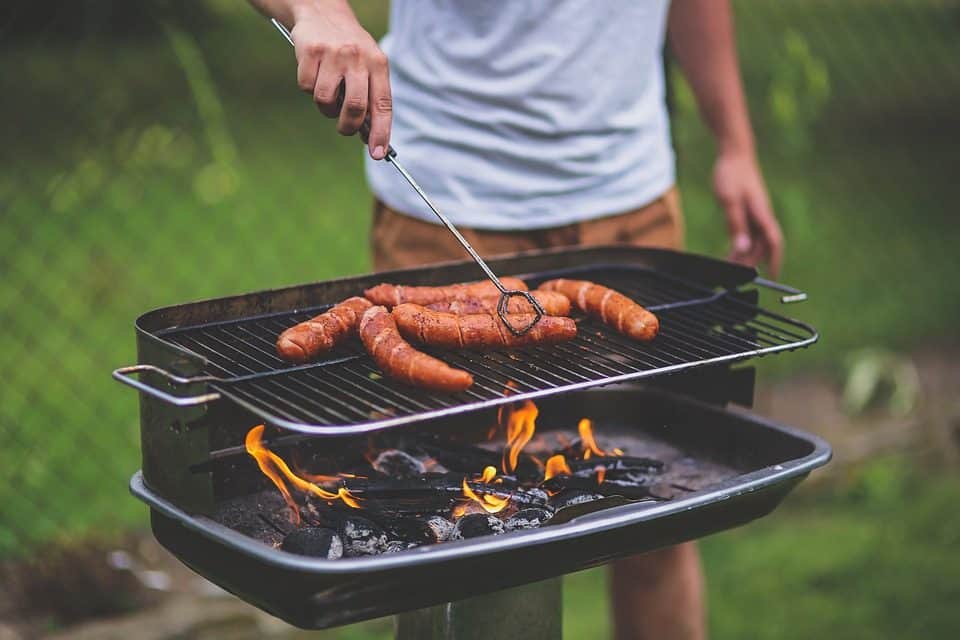 26. Do pre-BBQ food prep
Marinade the meat and fish the night before the party to save you time the next day. Chop the onions and peppers for the kebabs and pre-cut the buns for the burgers and hot dogs.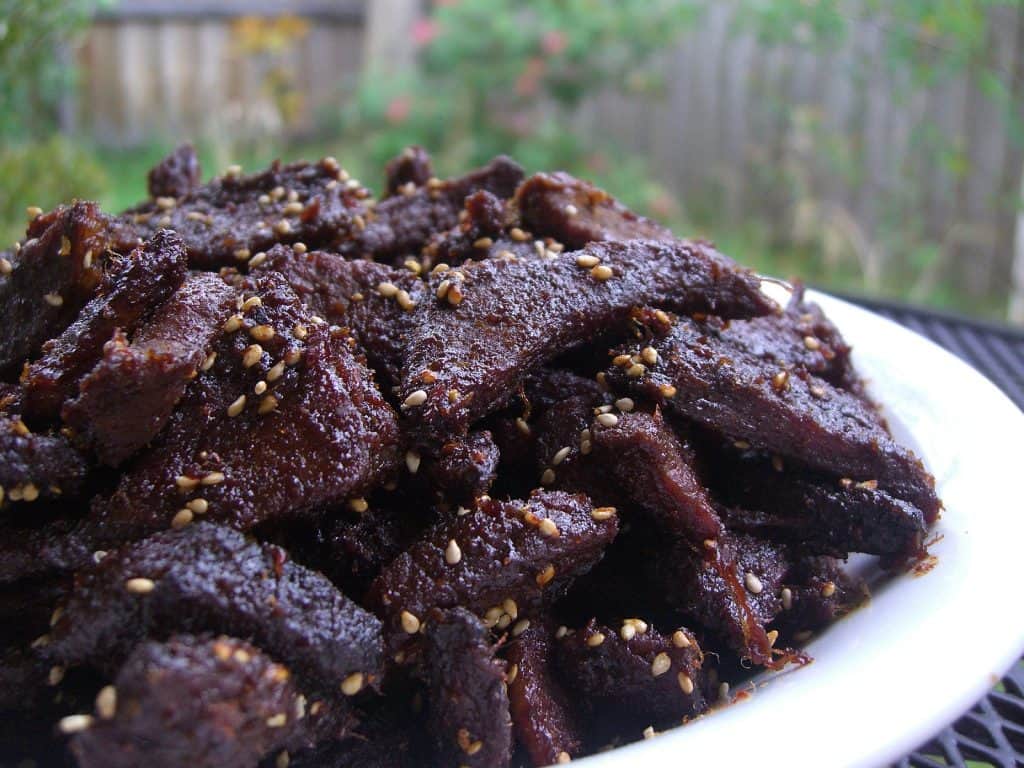 27. Scent your charcoal
If you're using a charcoal grill, scent the charcoal with herbs and spices. Pick some fresh rosemary, thyme, or other herbs, and place the sprigs along the coal.
These aroma greens can add a deliciously smokey spin to a traditional marinade.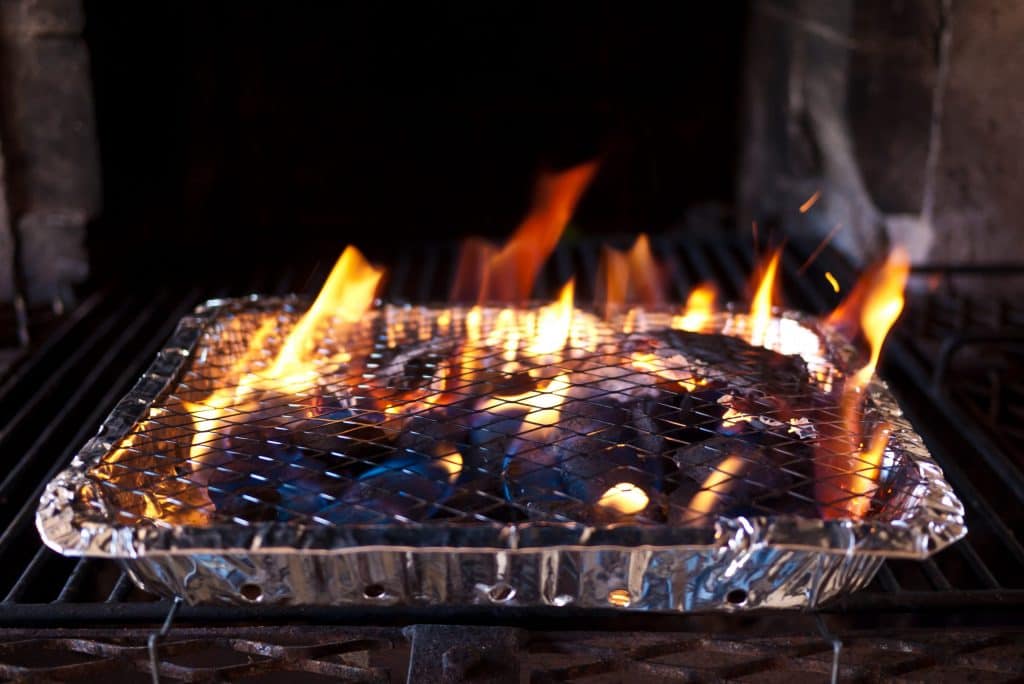 28. Serve a snack mix in a bowl
If you have an already opened bag of chips, pretzels, or candies in your pantry, don't waste them. They're likely still good to eat, so serve them in a bowl. Add chips that work great with dips, salsa, and more.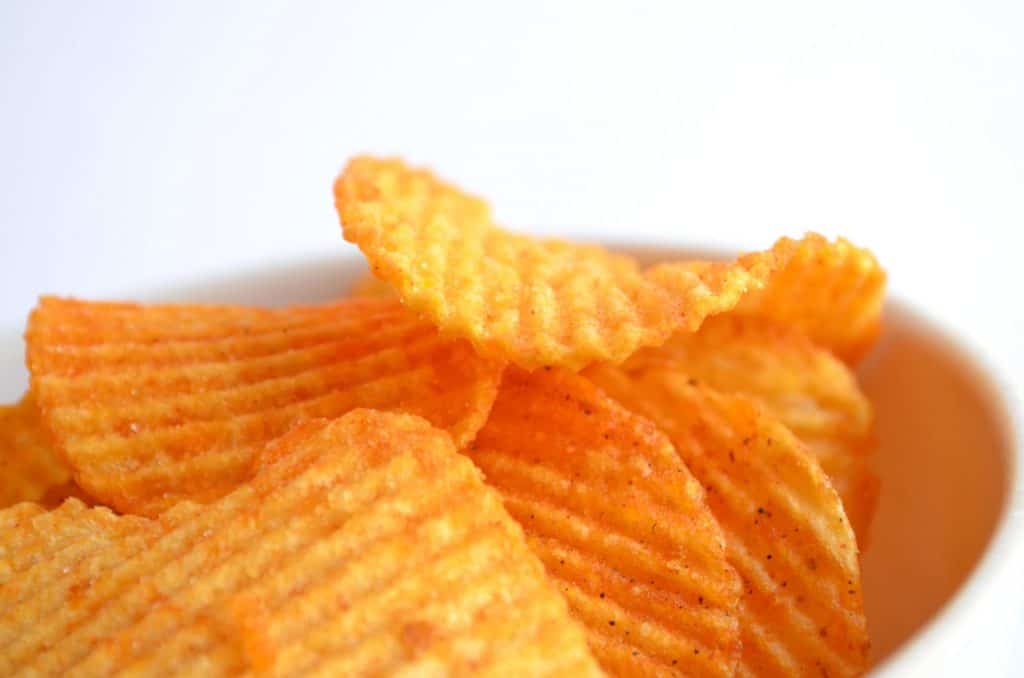 29. Go potluck
Potlucks are a great way to save you time and money. This also gives your guests a chance to share a lovely dish! Ask your family members or close friends to bring their special platter to share.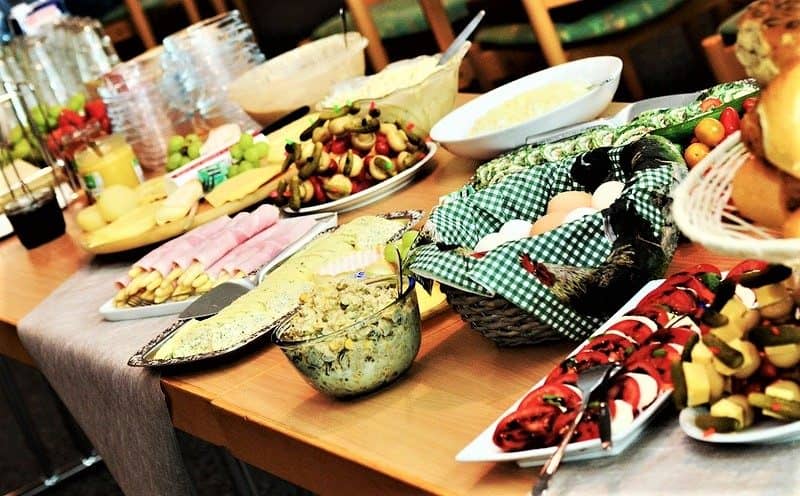 30. Or have a dinner BBQ buffet
If you haven't done a dinner buffet BBQ party before, it's time to do so. Spread everything you're serving on the table, and let your guests help themselves.
Trust us; people love to do this as it feels more casual and fun!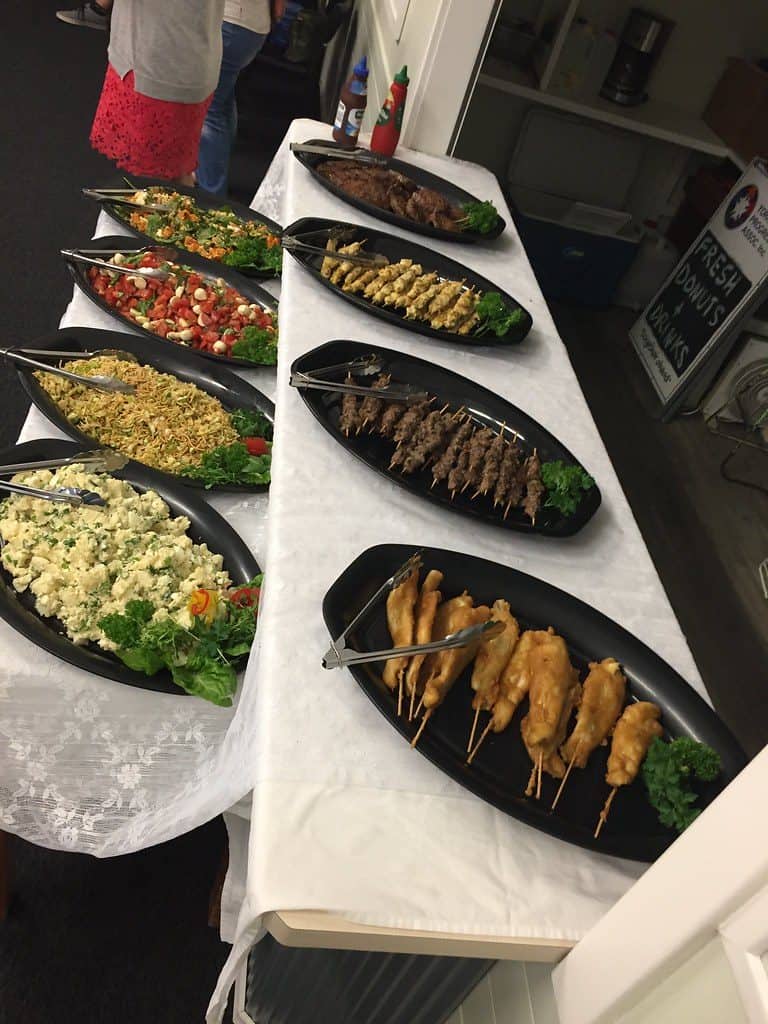 31. Include kebabs in the menu
The good thing about kebabs is that they can please any type of eater, including vegetarians. Alternate the chunks of marinated meat or fish with vegetables. This includes white onions, bell peppers, and whole-button mushrooms.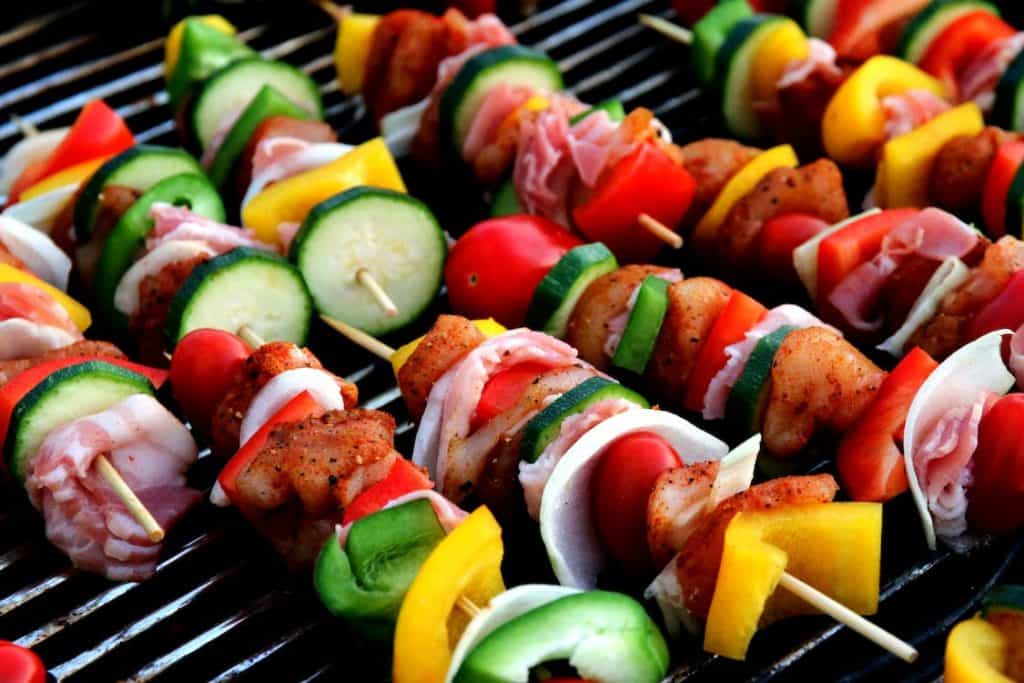 32. Grill fish too
Grilled fish on the menu sounds magical. For one, grilled salmon provides a visually stunning delight, and it's easy to cook. Oil the grates before grilling, and use a fish basket for cooking more delicate fillets.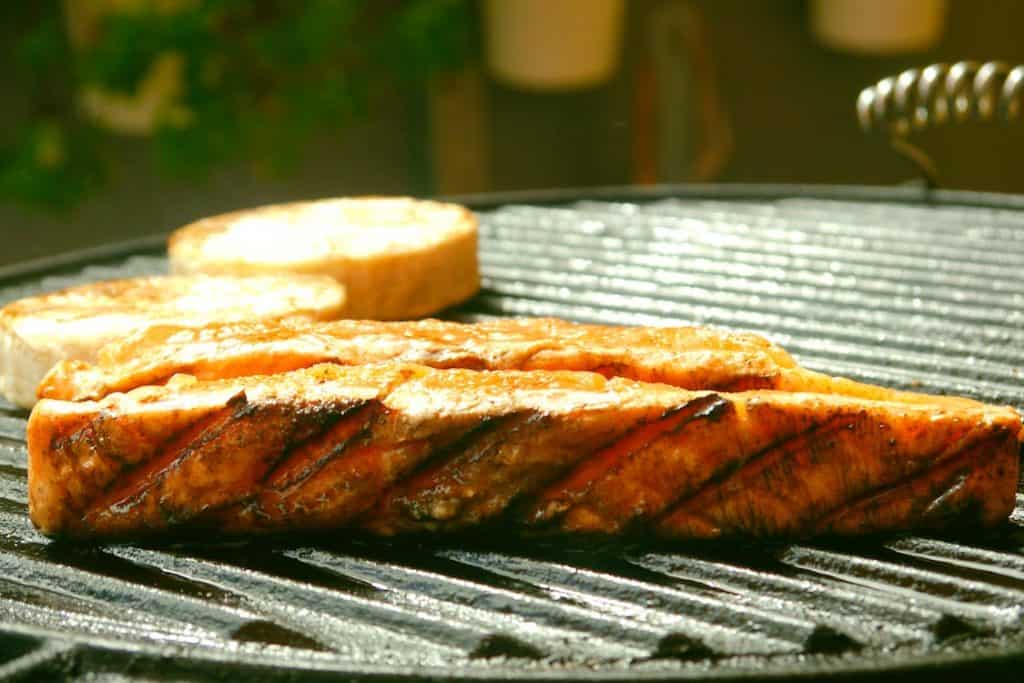 33. Serve roasted potato salad
Another staple of BBQ parties is potato salad. To spruce up your version of this favourite barbecue side, try a new recipe like this roasted potato bowl!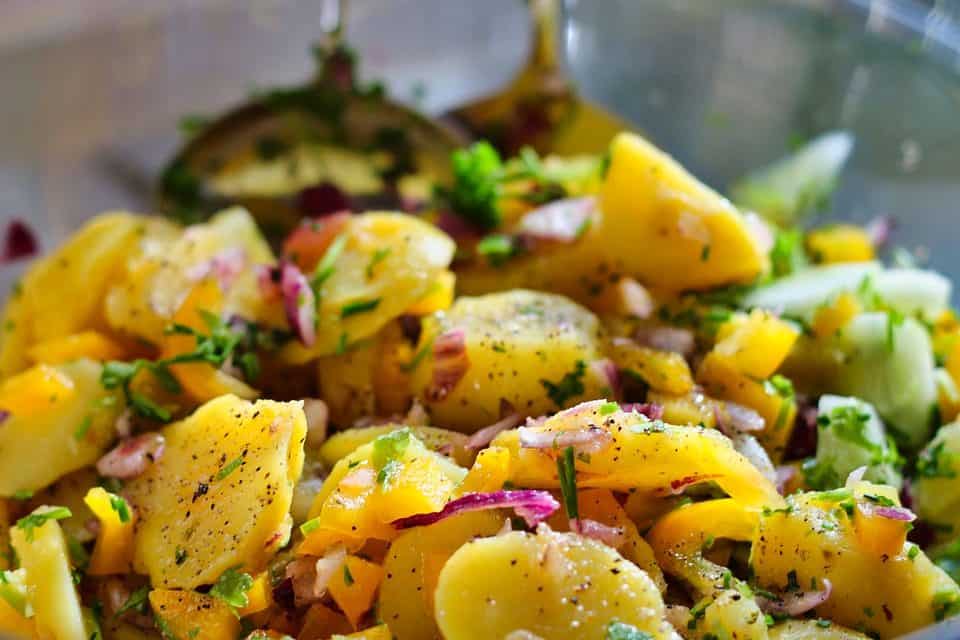 34. S'mores station for the win
A s'mores station can act as a dessert stand for the guests to have a go at when they crave something sweet. At the same time, it doubles as a decoration, especially when you set the station right.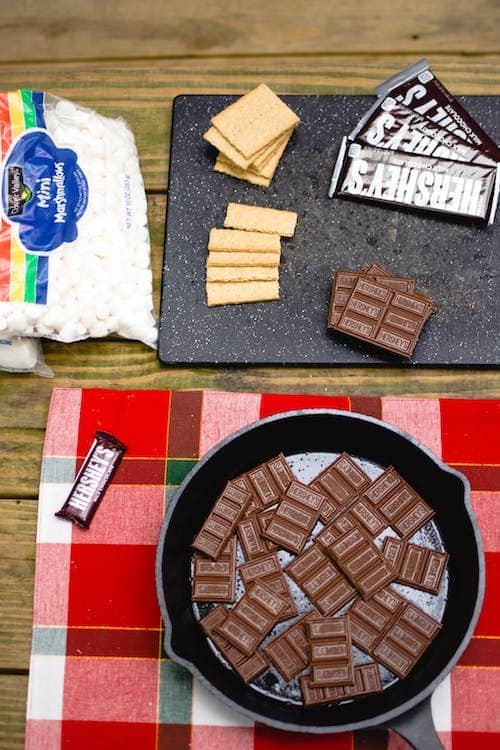 35. A taco bar
A DIY taco bar is an excellent way to feed the crowd with snacks and desserts. Once all the toppings have been chopped, and the table has been set, let your guests do the rest!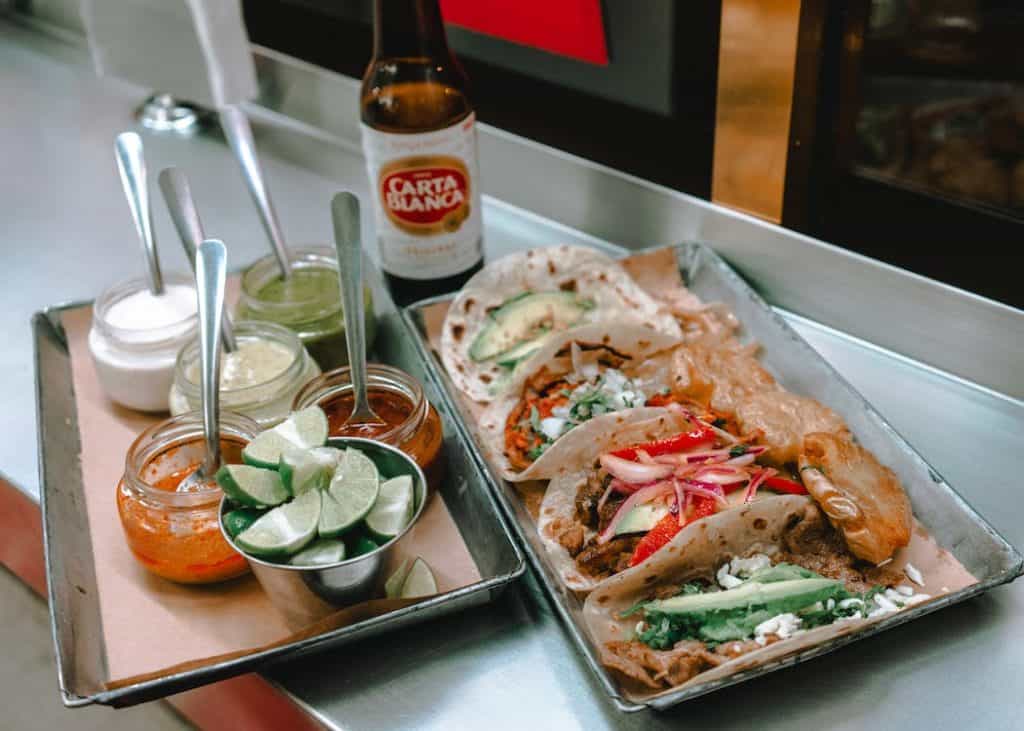 36. Add tiki torches for extra lighting
Fuel-lit torches provide fantastic ambient lighting. At the same time, the flickering flame can set the mood for a nighttime party.
When used with citronella, they can fend off mosquitoes and other pesky bugs.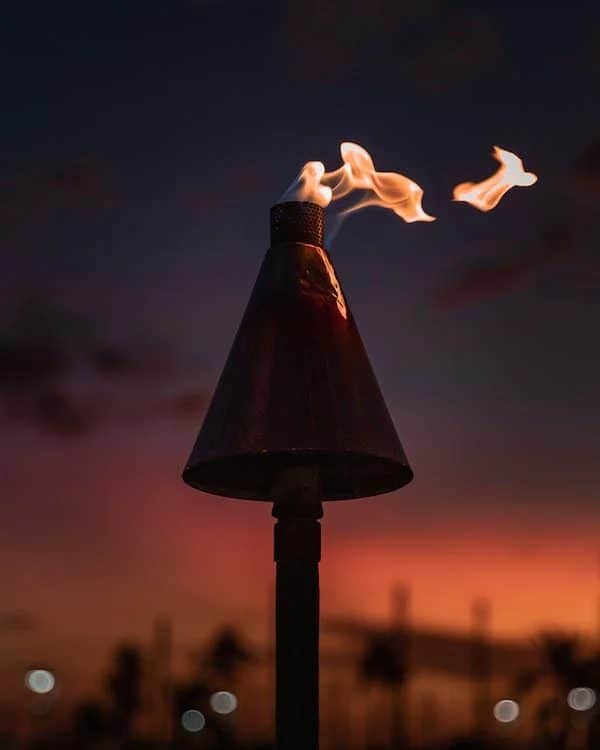 37. A punch of rainbow sangria
Want a  taste of Spain right in your backyard? A rainbow sangria is a perfect drink to serve for adults at a summer BBQ party. A punch made of strong, sweet and colourless flavoured liqueur, fruit, wine, and juice.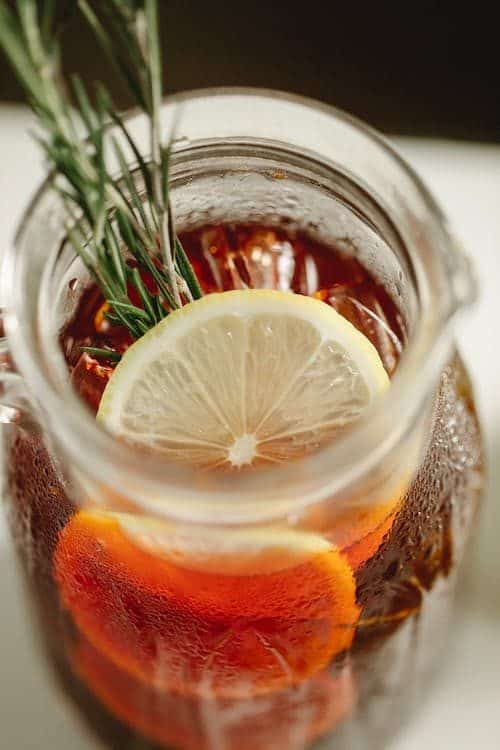 38. Set up a lemonade stand
If kids are part of your BBQ party crowd, consider setting up a lemonade stand for them. Fill the station that houses jars of flavoured lemonade.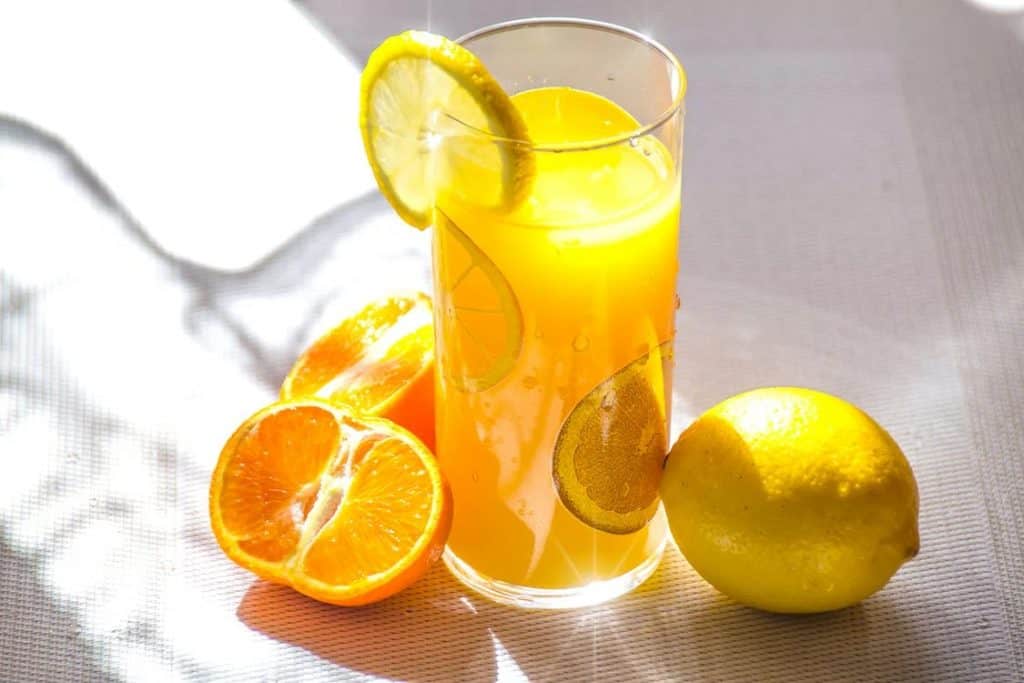 39. Stock tank pool conversion
No pool? No problem! Turn a galvanised stock tank into your backyard swimming pool instead! Let your guests, at least the kids, have the best summer party experience with a splash party.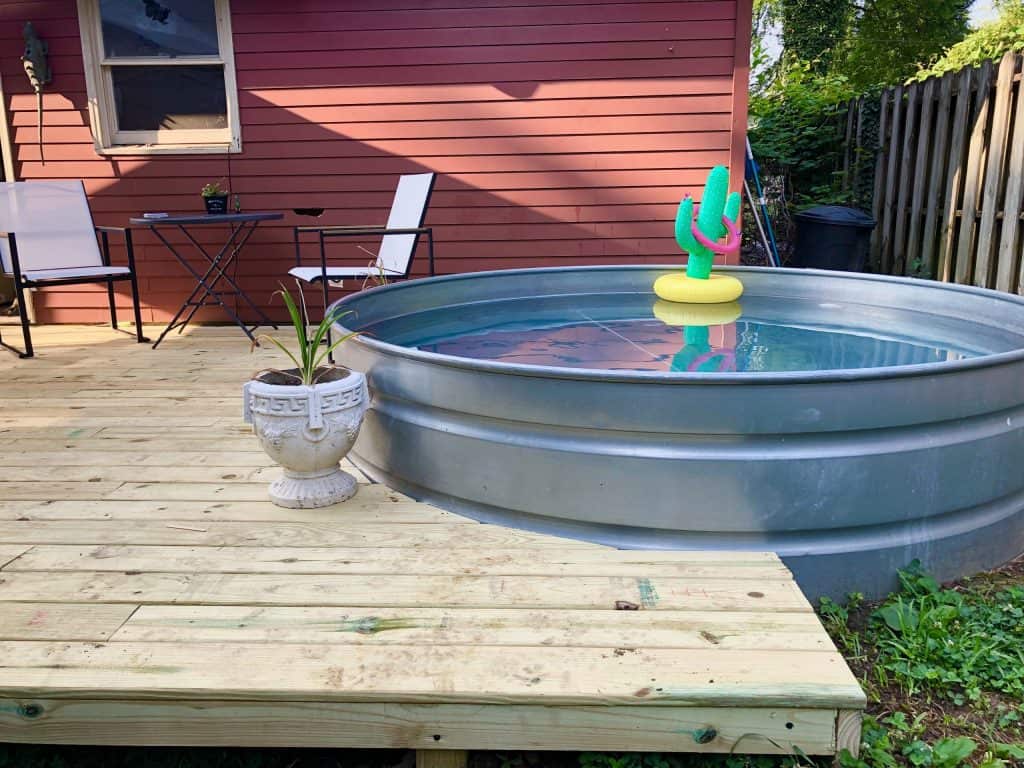 40. Stock up on ice
Ice is as important as food, cocktails, and decorations. It may not be the talk of the party, but it will be if you run out of it in the middle of the celebration.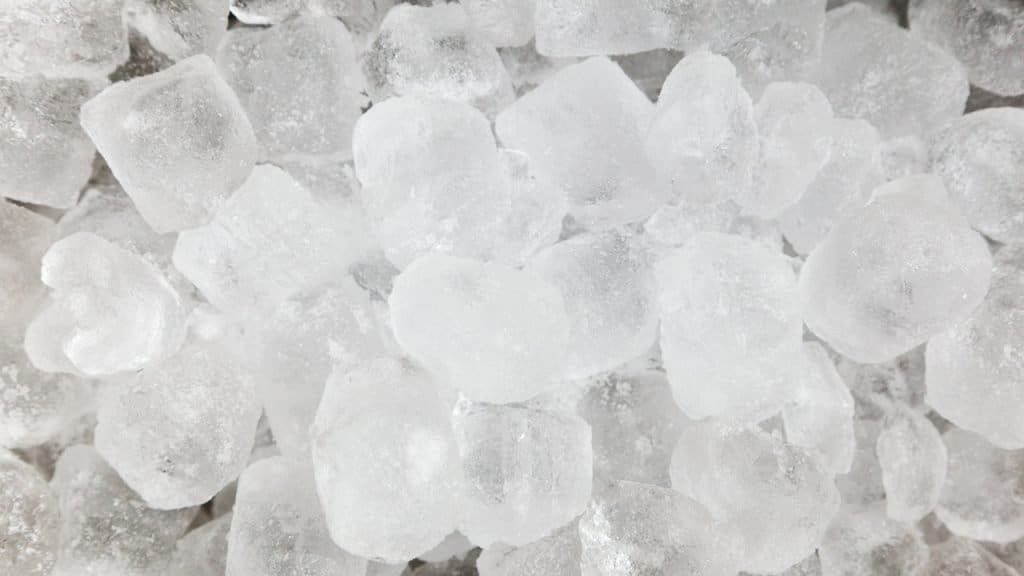 Round-up
It turns out that hosting a summer BBQ get-together is more than just food planning. Think easy and fun entertainment and dazzling decor for a just of couple of ideas on how to level up your party.
With a few simple tips, you can take your hosting to the next level. We hope our list of BBQ party ideas will help make your next barbecue bash absolutely legendary!
Shop Barbecues