The desire to improve your outdoor space and keep its best possible look all year will always be there. Even small touch-ups, through accessorising, can make all the difference.
Whether you have a small or big garden, it has the potential to bloom beautifully at its finest. If it needs a refresh, but you don't want to overspend – understandable. But you can still spruce it up with accessories and create a garden you are proud of.
Browse through these garden accessory ideas, and thank us later!
1. Hang outdoor lighting
All it takes to set the ambience and mood in your garden is outdoor lighting. Fixtures like pendant lights and lanterns, for one, never disappoint.
Perfect for your contemporary space, style this Biard chain pendant lamp around. The sleek aluminium black frame and clear glass casing add a modern feel.
The warm glow it creates is also worth noting, as it adds extra dimension and depth to the exterior.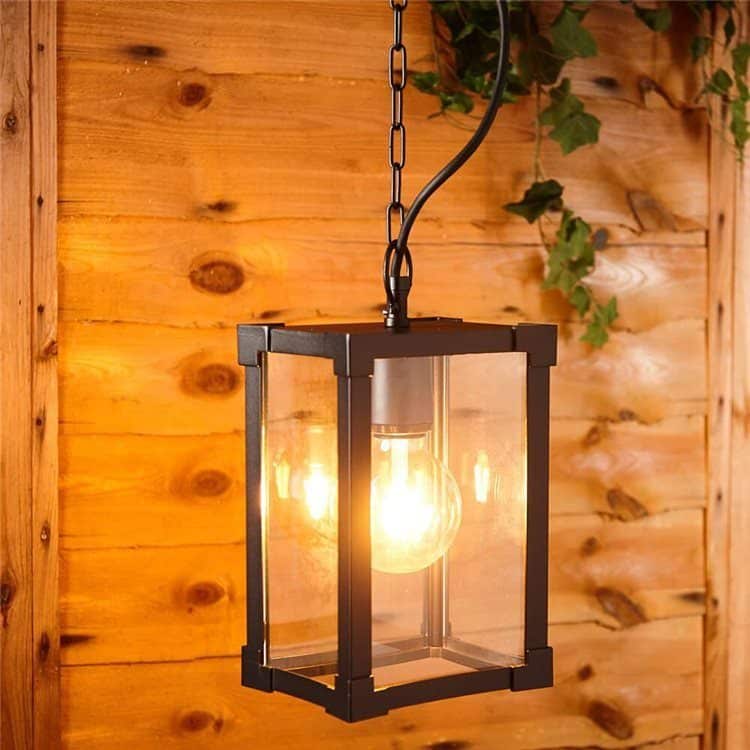 2. Play with ceramics
The look of ceramic pots on wooden stands topped with fresh blooms is an instant appeal booster. So give your terracotta pots a break, and go for white ceramics this time.
Decorate them with blooming flowers that match the season to add a fairy tale sense. They'll look fantastic on the ground or pedestals, or hand them on your porch or the windowsill.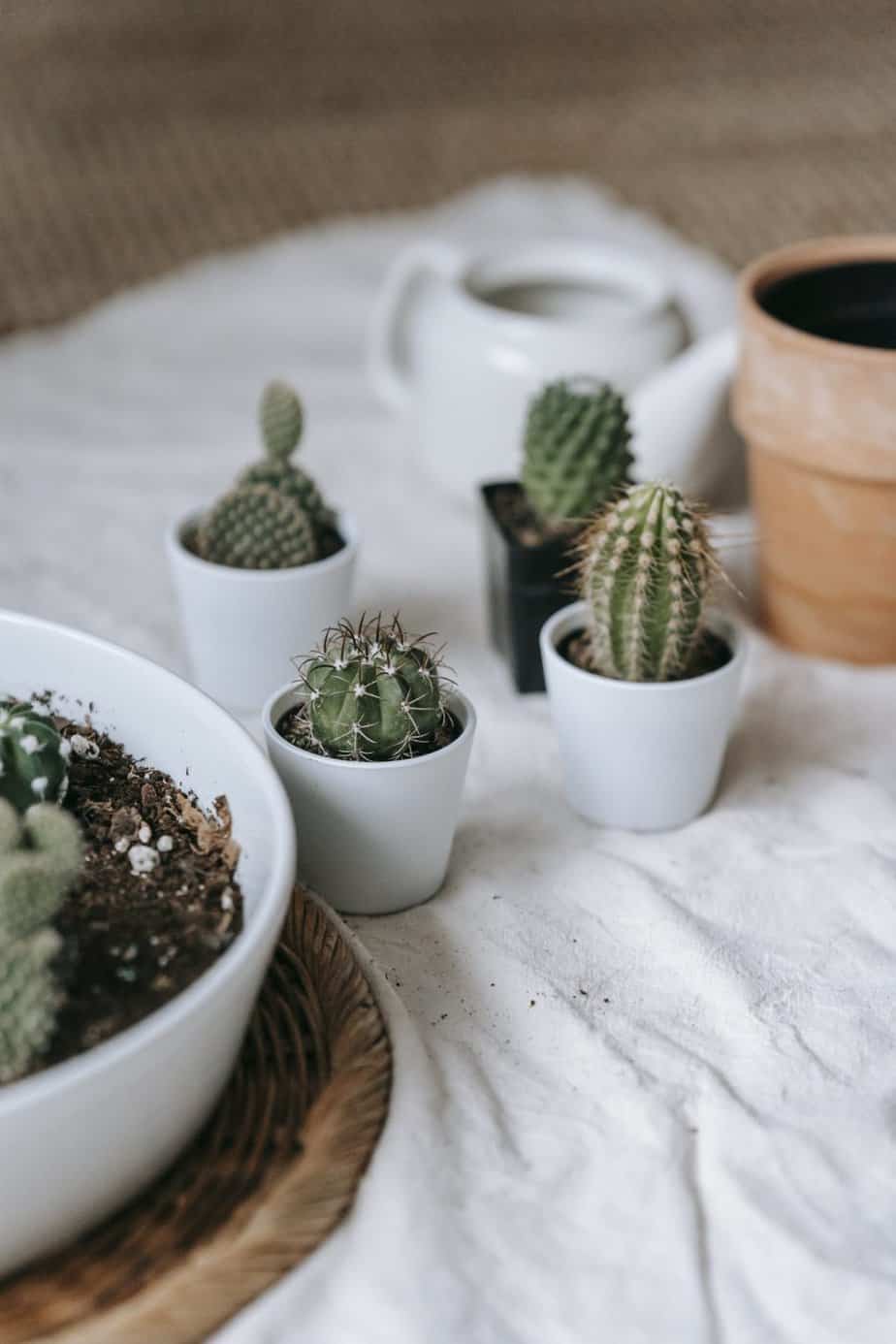 3. Introduce a trickle of water
Let decorative elements like water features create a relaxing sound in your front or backyard. The soothing tinkle of flowing water you'll hear when you step out with soothe you even on the most stressful of days.
Besides adding serenity and charm, water is also an effective stress reliever. Go for a stone water fountain – it'll let you and your family enjoy a tranquil ambience outdoors.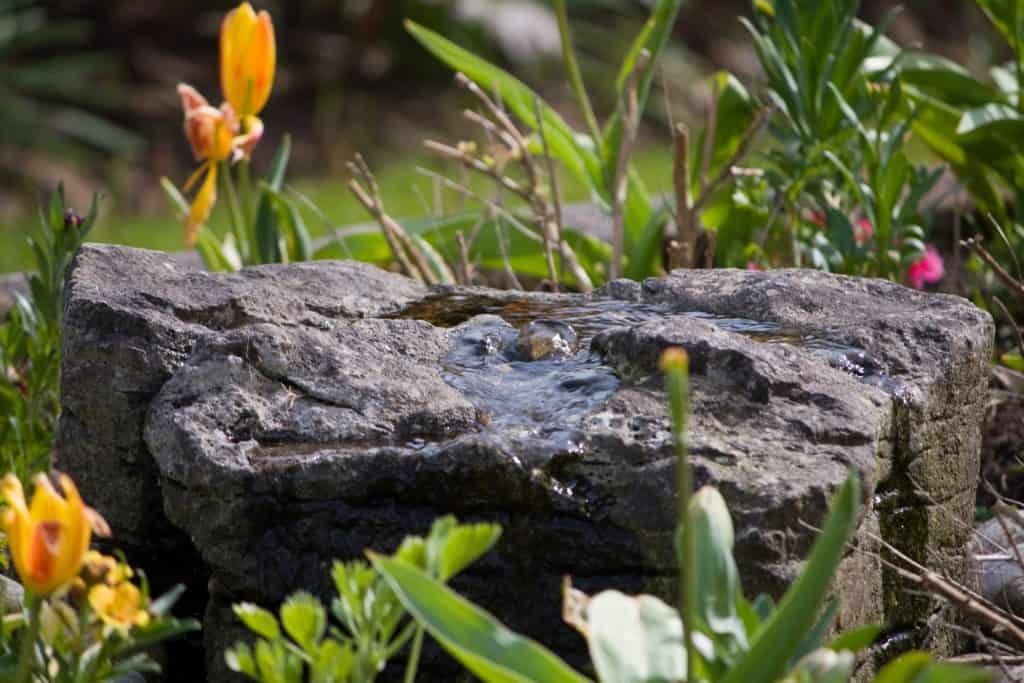 (Image Credit: Public Domain Pictures)
4. A new home for the plants
Give your greens an awesome and functional home with wooden planters. Take the BillyOh Iris, for example. The quaint fir wooden panels provide a rustic appearance and durability.
It also doesn't hold you back if you're feeling a bit ambitious when it comes to growing! Its size allows you to plant small trees and shrubbery – giving you plenty of space to cultivate. We have a large range of planters on offer, from the Iris to the Bluebell 48″ wooden planter.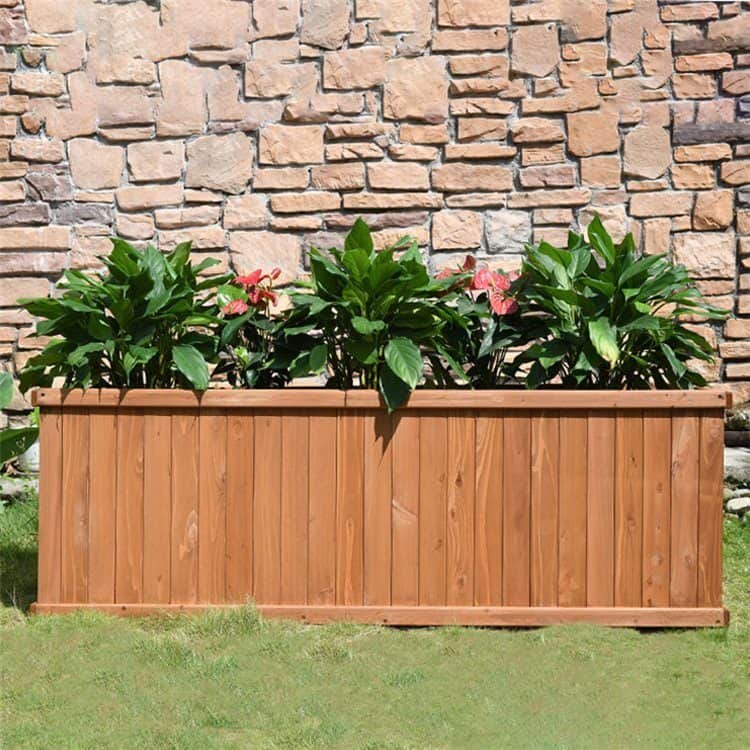 5. Decorate with wind chimes
Decorative wind chimes are more than just the sound they create. Much like water, their deep, natural tones provide a sense of connection with nature and promote relaxation.
The gentle sounds that emanate from it will be wondrous near a water fountain or pond. Hang one or two on your patio, pergola or trellis, and expect added colour and texture to your landscape.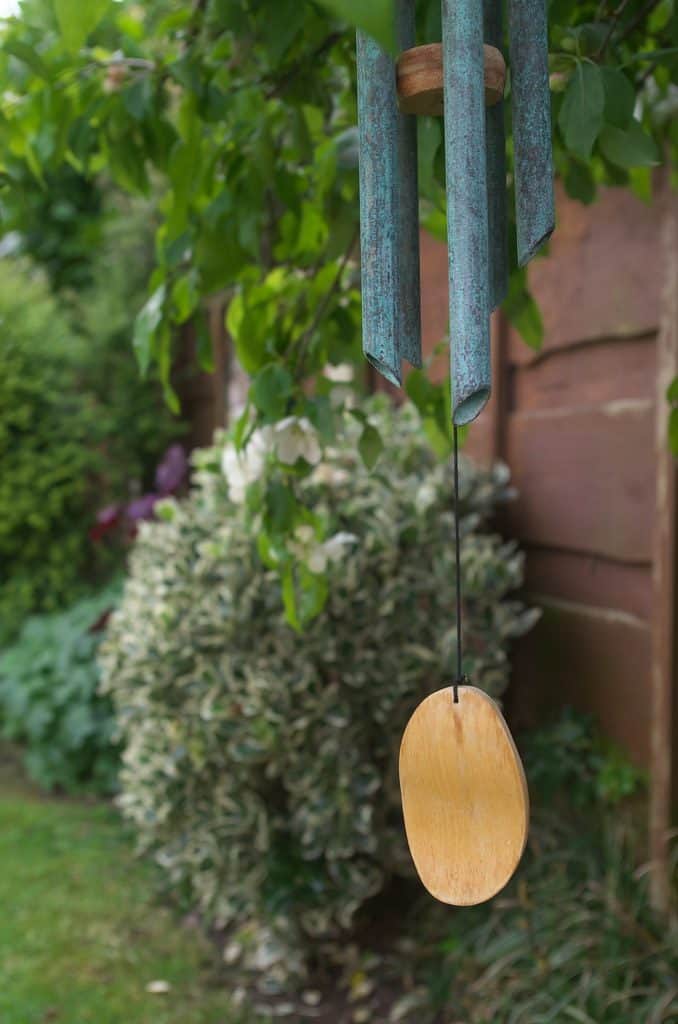 6. Add a birdhouse
Birdhouses make lovely decorative pieces in gardens. The lulling chirping and the flurry of colourful birds visiting your yard daily are a bonus!
Adding one to your space also means providing them with shelter. During winter, for instance, your winged friends will be grateful – in return, they'll sing for you every day.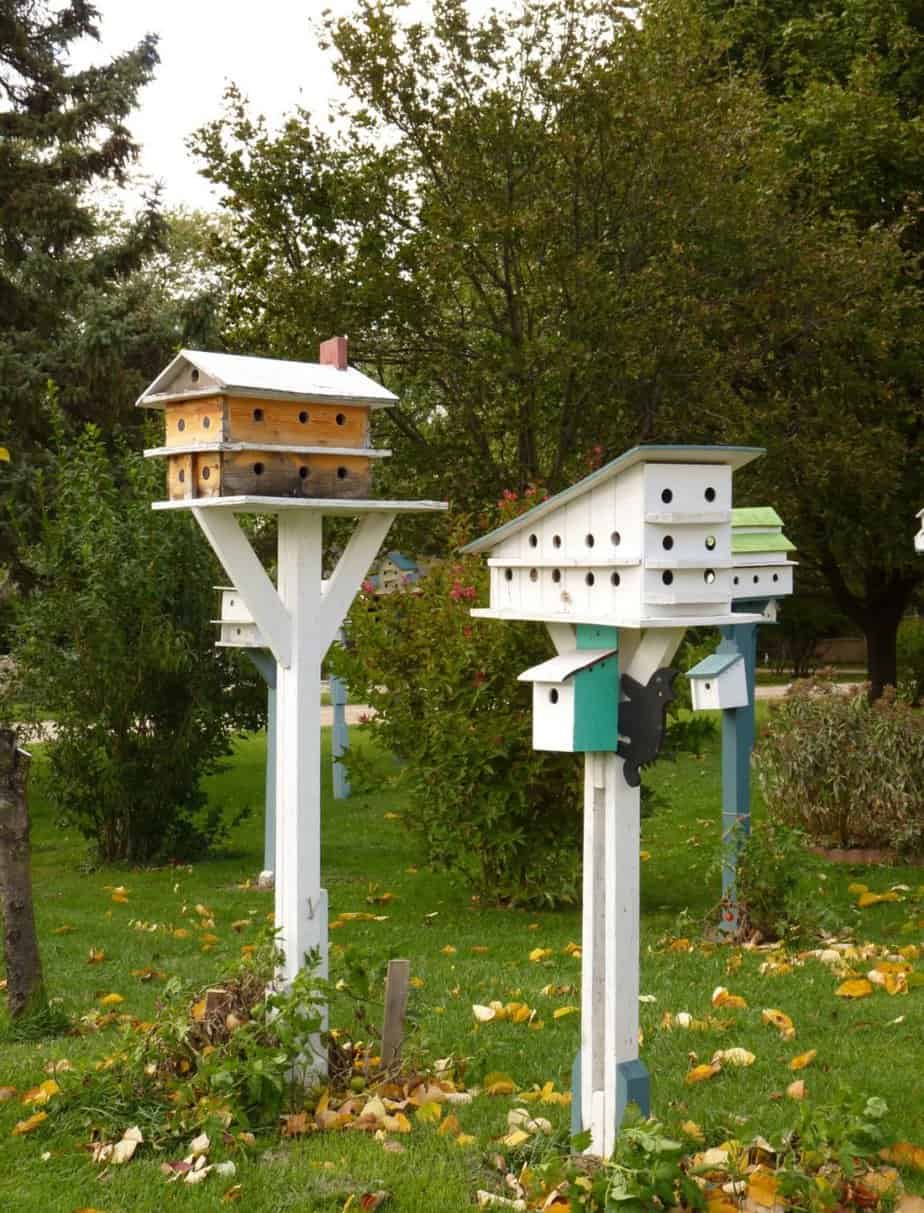 7. Terrarium centrepiece
Terrariums are unique gardening concepts offering both interior and outdoor aesthetics. The idea is to grow a miniature garden inside a covered glass or plastic container.
Experiment with various designs and find new ways to make them stand out in your space. Use them as centrepieces for your patio dining table, pair them with wind chimes, or on a tree branch.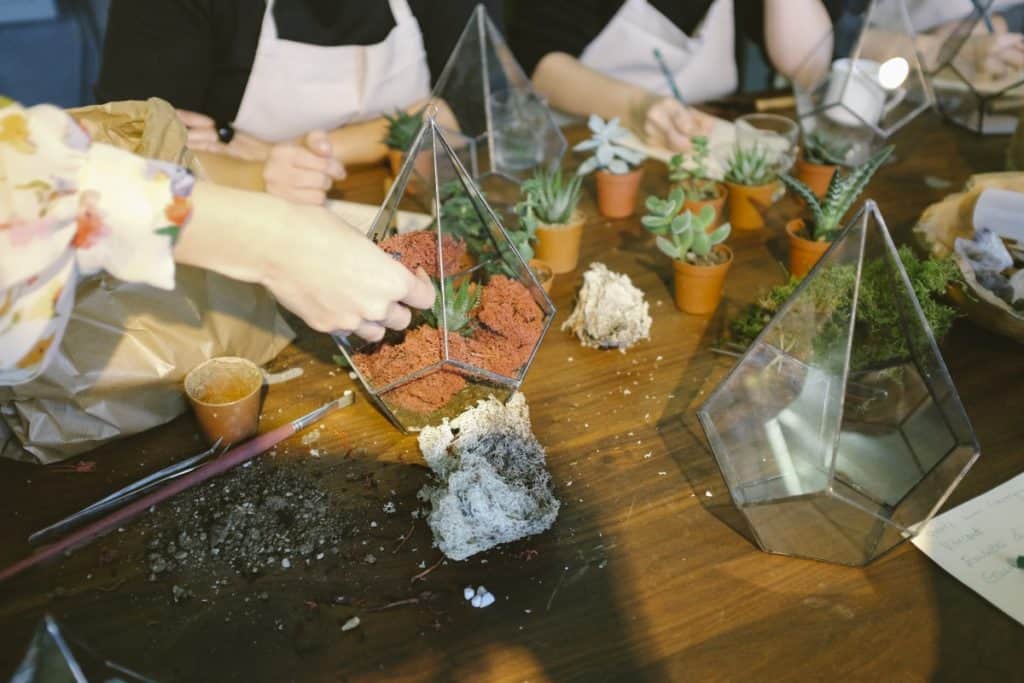 8. Mirror for light and illusion
Mirrors are a must-have garden accessory, mainly if you have limited space. One creates the illusion of a bigger area, breaks up an expanse of bare walls, and brightens up a duller area.
Arch mirrors, in particular, are keen favourites. But you can go for something more architectural like the one below to add drama and a focal point.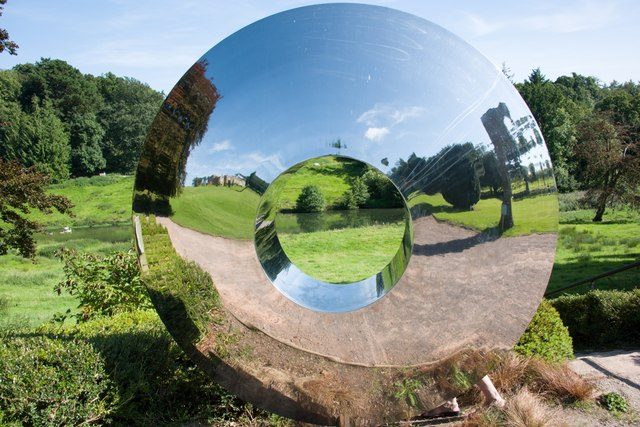 9. Mobile sunscreen panels
How many times did you try to enjoy time outside but instead got uncomfortable from the sun and insects? With the right shade source, you're no longer limited to how long you can spend on your patio or garden.
Have a look at these mobile sunscreen panels sliding away as the sun arcs overhead. The glazing of all the facades is shaded by these panels, which wrap around the house. You get the idea!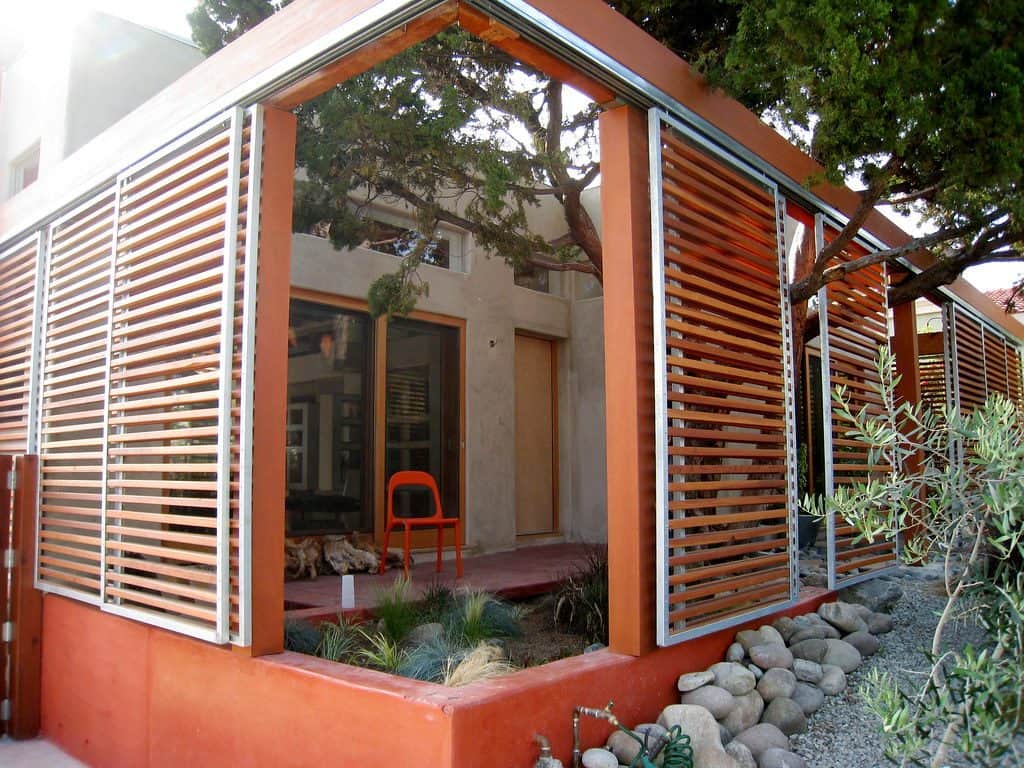 10. Tuck in a side table
A minimalistic side table like this will be a useful addition to your outdoor space. The perfect place to rest refreshments, books, or anything else you can fit, it's stylish and versatile.
The table is also weather-resistant and built to serve you well, season after season. Made from strong and sturdy aluminium and wood-like HDPE – guaranteed built-to-last.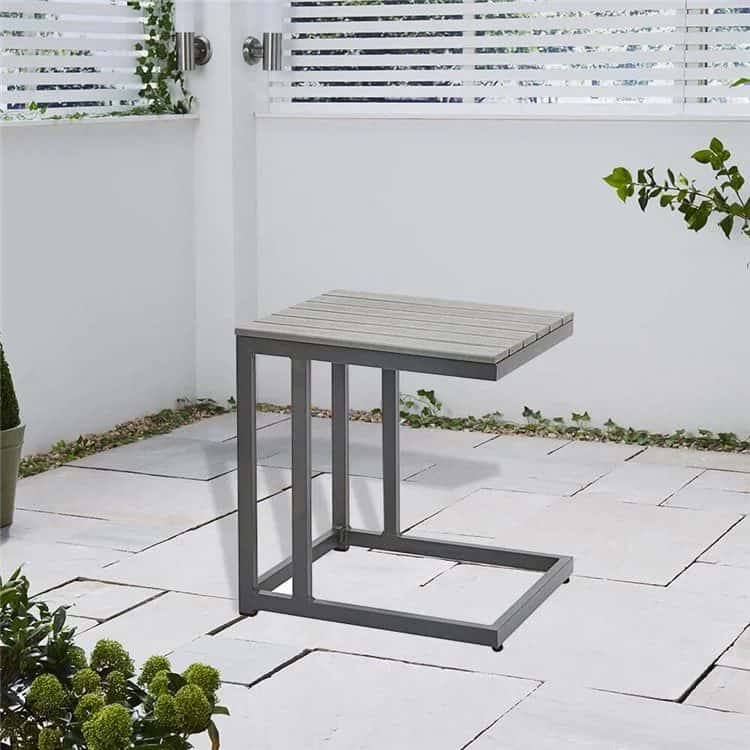 11. Invest in a chiminea fire pit
A chiminea fire pit can make the most out of the garden when autumn and winter set in. It's an elegant outdoor piece for any occasion and is perfect for small get-togethers.
A portable unit also gives you the flexibility to change your gathering space on a whim. If you're considering investing in one, we recommend the BillyOh Austin model.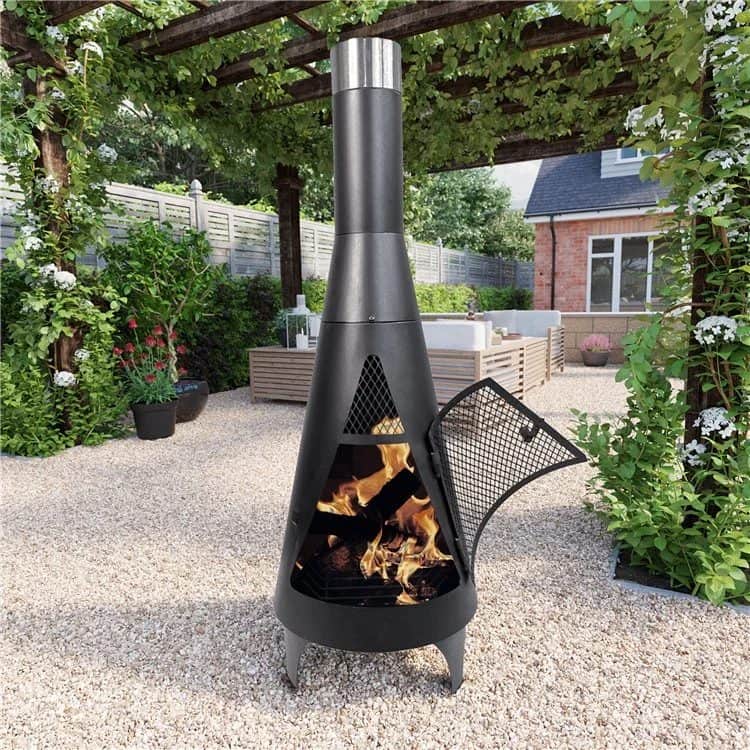 12. Lay down a rug
Outdoor rugs add a cosy touch to patios, decks and porches. They can instantly warm up any area needing a pop of colour and texture.
For your outdoor living room, it can pull together a seating area and make the space more homely. It also does wonders in protecting the quality of your floorings, such as decks and tiles.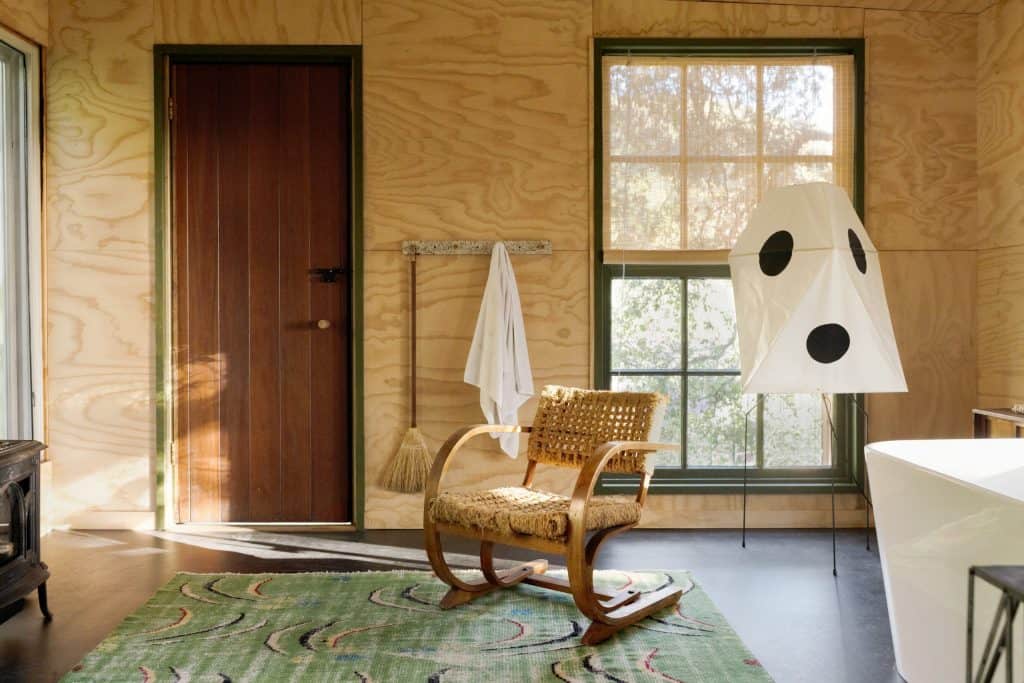 13. Outdoor beanbag for extra seating
If you're looking for a cheaper alternative to a couch or an extra seating solution, go for bean bags. Benefits include comfort and fun-factor.
What's more, they're easy to clean and don't absorb dirt or smell like fabrics often do. Best of all, they can last a lifetime if well-maintained.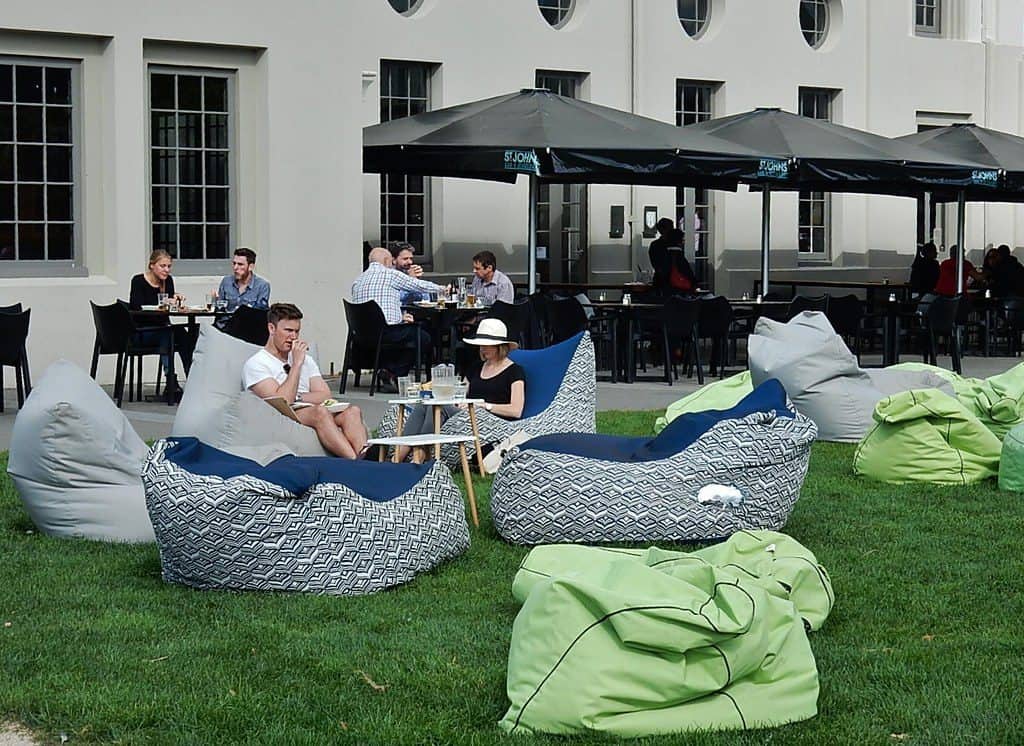 14. Solar string lights all the way
These solar-powered lantern string lights will illuminate as soon as darkness falls. This is a quick and easy answer to adding a glow and romance to your outdoor space.
They recharge through the day and are ready for use when the sun goes down. The geometric design also has a modern industrial look, making an instant impression.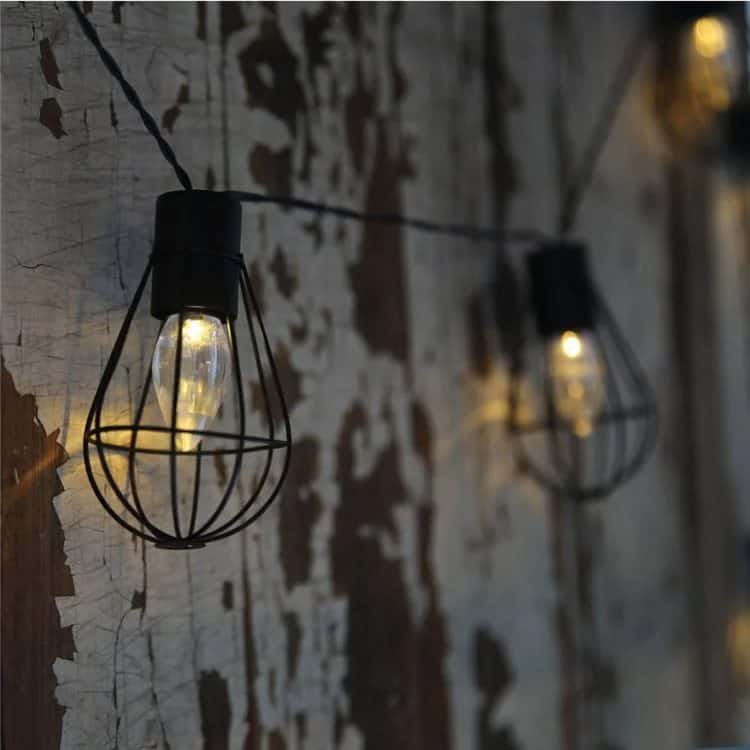 15. Dress up your rattan with cushions
Whatever garden furniture type you have, cushions can level up the lounging experience. Tossing a few seat pads into your patio couch can also add aesthetic appeal aside from the comfort.
In this corner sofa, the padded grey cushions complete the look of the rattan effect finish set. Top tip: Pick a fabric colour that'll complement your outdoor seating.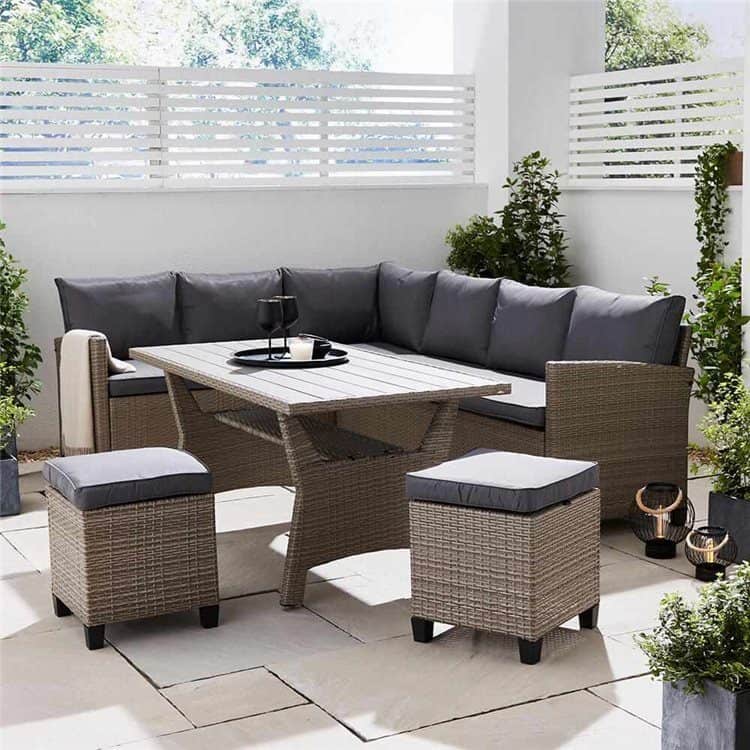 16. Patio hanging chair basket
If you can't get on board with a hammock, then consider a hanging basket chair. It's the grown-up version of the hammock, and it doesn't need two trees to hang it.
Also known as egg chairs, they defy the upgraded level of the patio swing bench. They take advantage of gravity to sway you and have the best leisure time outdoors.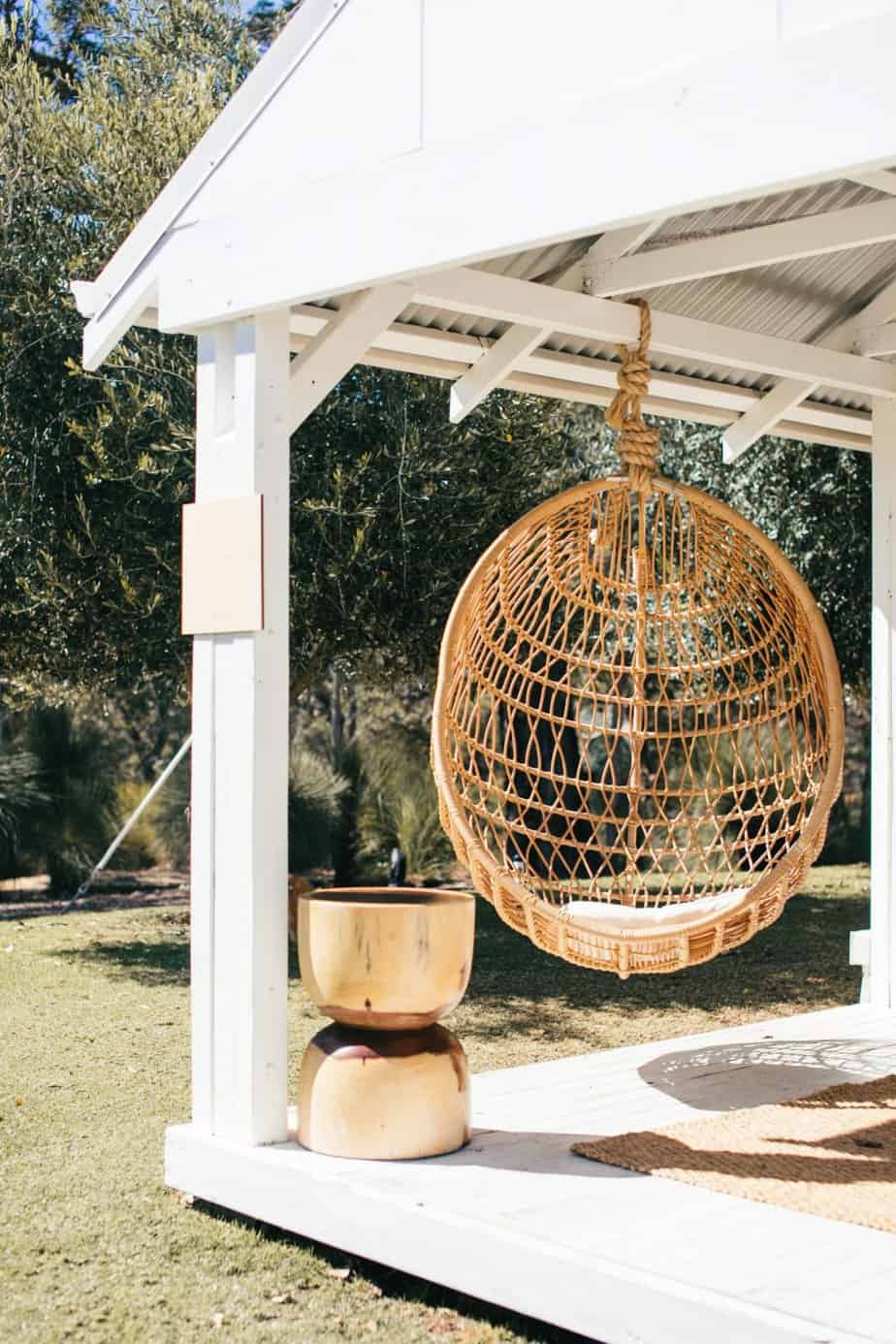 17. Pallet into planter
Old pallets are seemingly useless junk, but after a bit of recycling, they can be put to good use. Even better, bring a phenomenal transformation in the looks of your garden at no cost.
Create a vertical garden with varieties of succulents and smaller plants. Place it where it grabs the eye, such as in the plain or undecorated corners.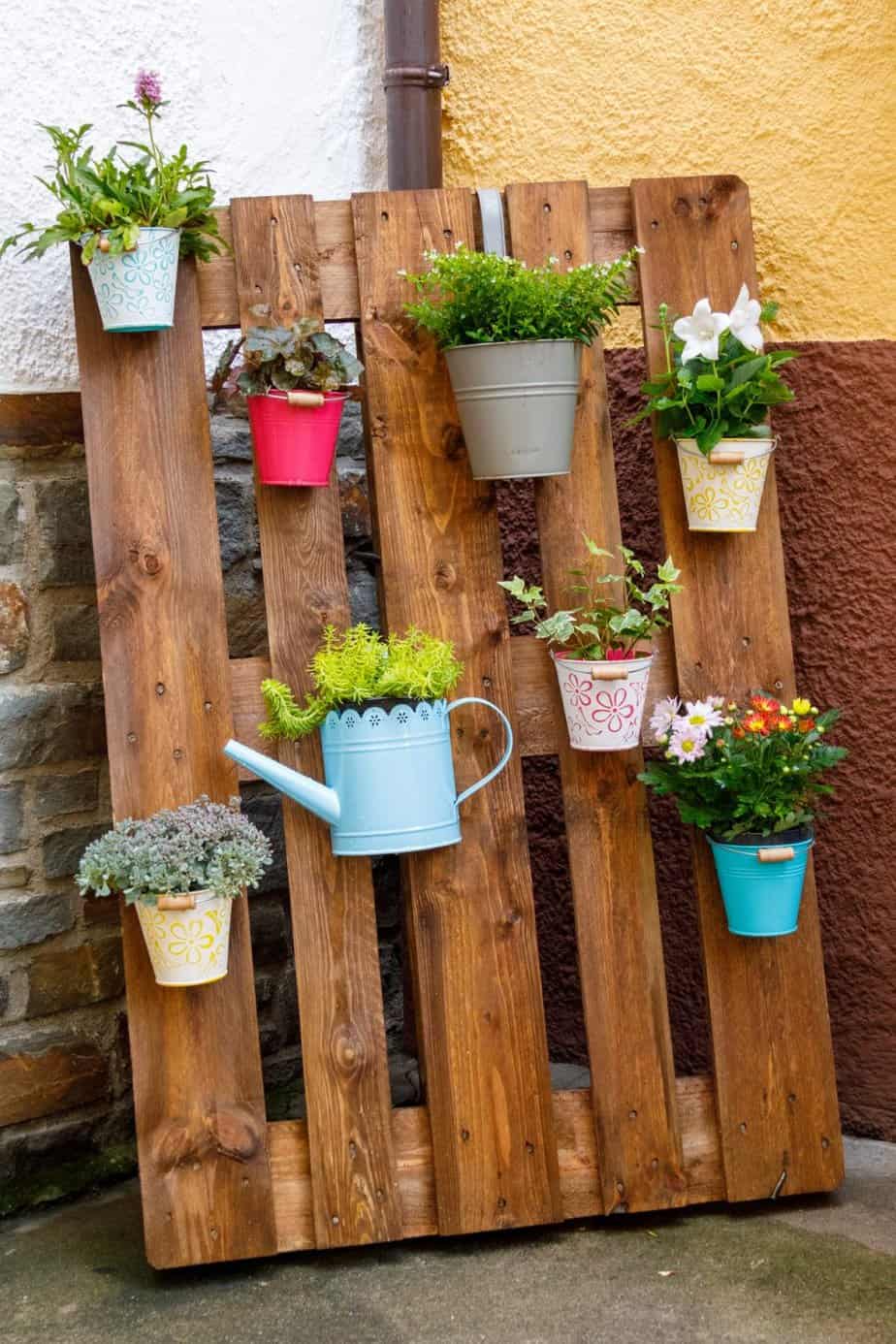 (Image Credit: Public Domain Pictures)
18. Place a mosaic birdbath
To keep your DIY spirit going, look for pieces of broken tiles lying in your shed. If you find some, set the bits in a mortar or any suitable adhesive around a marble or terracotta bowl.
Put a bowl on top, and voila! You have a bird bath that's sure to stand out amidst the greenery. The mosaic tiling would especially look amazing in a Moroccan-themed garden.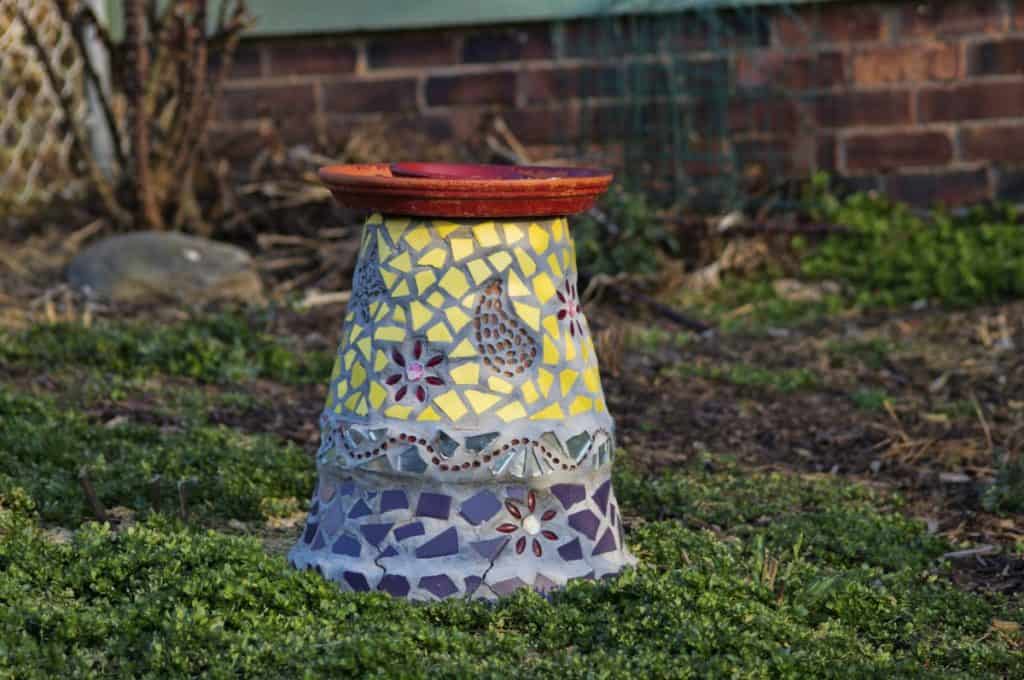 19. Get a traditional bench
Relax, unwind, and enjoy the sights and sounds around you with the BillyOh Windsor. It features thick, wooden armrests and comes with 2-3 seater options.
It also comes pre-assembled, so all you need to do is slat it into place, and then it's ready for you to watch the world go by. Pair with plump outdoor cushions for the perfect spot to soak up the sun.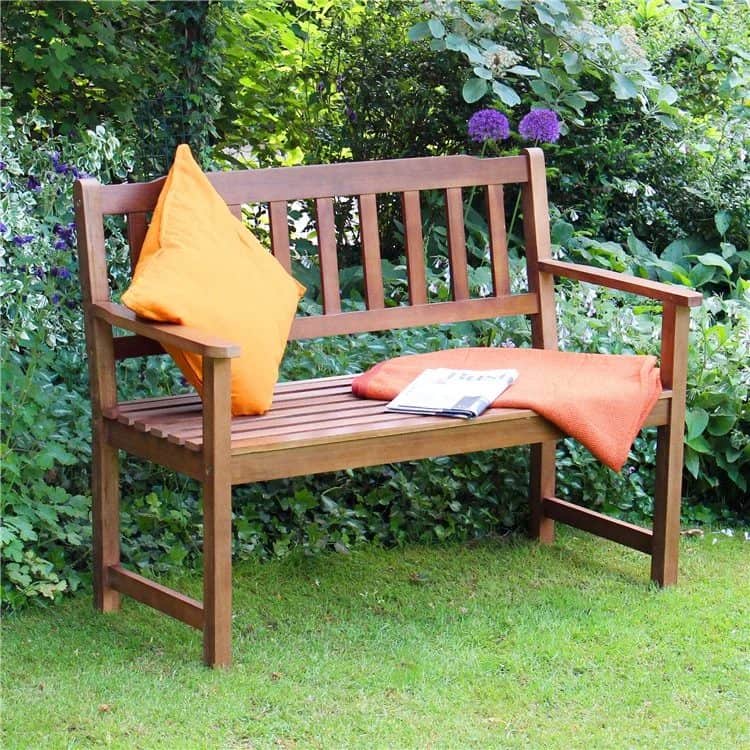 20. Get an umbrella
We're not talking about an ordinary umbrella but a parasol that'll give all kinds of privacy and shade. Provide the perfect protection for your garden with this 2.7m Cantilever Parasol!
Equipped with crank and tilt technology, you can angle your parasol to cover the sun. Plus, there are in-built LED lights to shed a bit of glow when it gets dark.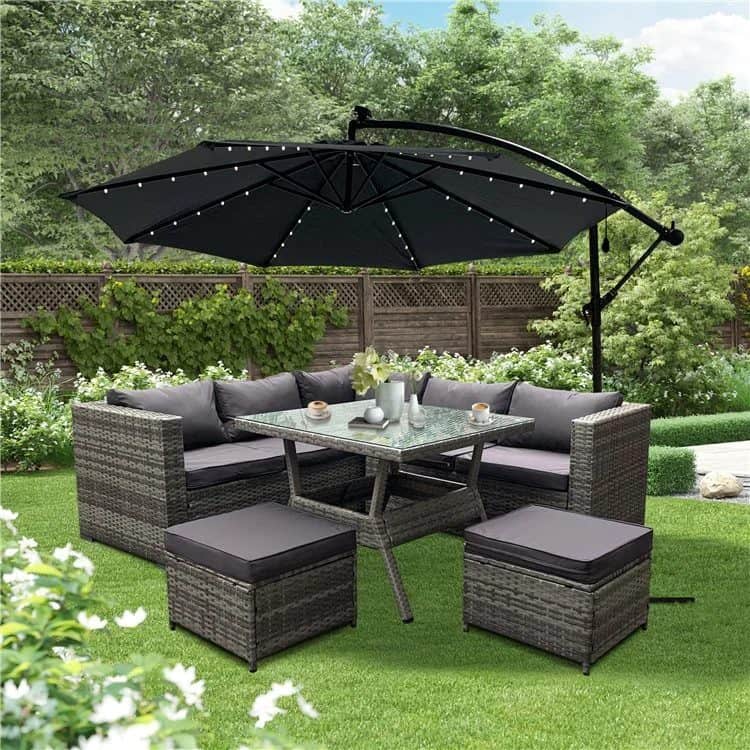 Round-up
A garden brings immense appeal to your property, no matter the plot size. Even better, when well-decorated, it can open up the magic and wonder that gardens bring. In turn, this leaves a lasting impression on anyone who sets foot on the lawn. And there's no better way to do so than accessorising your outdoor space. 
Now that these garden accessory ideas have given you the inspiration you need, it's time to get to work. Ready to give your yard area a whole new look? If nothing here has piqued your interest, why not take a look at our garden arches and the orchid wooden arch?
Note: Some of the listed items may cost you a bit upfront but rest assured they're worth every penny.