Making the most of a growing garden all depends on sowing, planting, and harvesting your fruits, vegetables and flowers at the right time. 
But taking care of a whole garden and all the different varieties of plants that you might fill it with can get complicated. Remembering when and where to plant different varieties, and when to harvest them, isn't simple – even if you have a handy Potting Shed!
That's exactly why we've created this super handy Summer and Autumn Planting Calendar. We've packed in all the information you need for planting and harvesting fruits, vegetables and flowers from June to December – whether that's in or outdoors! We've even added little tips to help you know how to best grow what's in your garden.
We also have a handy Winter and Spring planting calendar here too, so you don't have to go anywhere else for your planting schedules and info.
Aching to get planting in the garden? Then scroll down for your comprehensive planting calendar!
A Quick Guide
Before jumping straight into the calendar, we've got some quick tips to help you with your planting and this calendar.
First of all, comes indoor and outdoor planting. Outdoor planting is simple – it's any planting that you're doing in your garden outdoors. That may be in a bed, or a pot, or even in an allotment.
Indoor planting is any planting done inside. Now, we're not talking about planting spuds   in your kitchen floor! Indoor planting is simply any planting done indoors, whether that's in a container on a windowsill or maybe a dedicated space like a greenhouse or even a potting shed!
Potting Sheds
If you've not heard of a potting shed, then allow us to introduce you to it! A potting shed is a dedicated growing space that's half shed, half greenhouse. One half of the building contains nice, tall windows that let in natural light and potting benches to grow your produce on. The other half can also be used for growing but contains useful storage space too.
If you need storage space in your garden but think a greenhouse might be a snazzy idea, then why not get the best of both worlds with one of our fantastic Potting Sheds!
Now, let's get back to gardening!
June
We're starting off in June, the equinox of the year and the month Spring ends and Summer really begins! With an abundance of sunshine and warm temperatures, June is really the perfect time to be growing and planting. Even though most of your planting may have already been done, there's always more you can find!
Whatever you plant will grow quickly in these ideal conditions. This means that, for the avid gardeners amongst us, you can get some serious planting done! Whatever kind of garden you're keeping, there's lots to plant and grow.
June Calendar and tips
| June | Plant or Sow Indoors: | Plant or Sow Outdoors: |
| --- | --- | --- |
| Flowers: | N/A | Calendula, Candytuft, Nigella, Nasturiums, Sunflowers, Hollyhocks, Alstroemeria, Achillea, Coreopsis, Erigeron, Arabis |
| Fruit and Vegetables: | Pumpkins | Climbing Bean, Dwarf Bean, Runner Bean, Pak Choi, Carrot, Chard, Cucumber, Kohl Rabi, Lettuce, Pea, Swede |
From June you can harvest: Asparagus, Broccoli, Cabbage, Carrot, Cauliflower, Lettuce, Peas, Tomatoes, Strawberries, and Gooseberries.
Sunflowers: It isn't too late to plant sunflowers, who will love the bright and warm conditions once they've sprouted. Grow in a pot, in a place that receives at least 6 hours of direct sunlight, and water regularly for best results.
Achillea: Sow Achillea seeds now so they're ready for winter. Sow on the surface of trays filled with compost and cover with vermiculite and polythene to increase the chances of germination. Prior to germination (1 week) keep them between 15 and 20°.
Strawberries: A summer classic, you can start harvesting Strawberries from June onwards.
Gooseberries: When harvesting gooseberries, pick only alternate berries to thin out the number of berries on the bush. This will make next month's crop sweeter and larger.
July
The height of summer, July is yet another month of perfect growing conditions with lots of sunshine and warmth (if the British weather holds out, that is!).
This is a great time to plant fast-maturing vegetables which will be as you come towards autumn. Many vegetables will now be ripening and will be ready to harvest – but that doesn't mean there's no planting to be done!
July Calendar and tips
| July | Plant or Sow Indoors: | Plant or Sow Outdoors: |
| --- | --- | --- |
| Flowers: | N/A | Foxgloves, Forget-me-nots, Summer Bedding Flowers, Pansies, Wallflowers such as Lupins, Delpihiums, Bellis and Aquilegias. |
| Fruit and Vegetables: | N/A | Beetroot, Radishes, Rocket, Swedes, Turnip. |
From July you can Harvest: Artichoke, Broad Beans and other Bean Varieties, Chard, Courgette, Cucumber, Kohl Rabi, Marrow, Pak Choi, Pepper, Spring Onion, and Squash.
Foxgloves: You can sow foxgloves in late July. Press gently into compost to sow. Water lightly after sowing and allow the pot to drain. Separate plants after germination.
Beetroot: Fast-growing and maturing, Beetroots are perfect planted directly into the soil or into containers. Their sweet flavour is best when the vegetable is small, so don't be afraid to harvest early.
Radish: As with beetroot, this is a vegetable which grows quickly and is best suited for early harvest. You can plant Radishes continuously and often throughout the summer.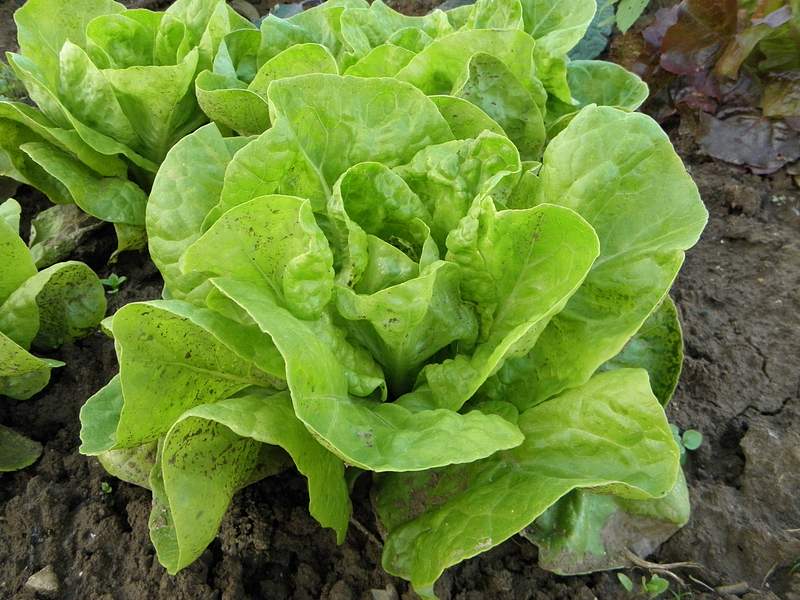 August
The soaring temperatures of the high-summer August days mean great growing conditions continue. But it also means harvest – not just for the farmers, but for you too!
The great varieties and produce you have been growing throughout summer will likely be harvested in August if not before. But that doesn't mean there's no planting to be done – you can start getting the garden ready for autumnal growing.
August Calendar and tips
| August | Plant or Sow Indoors: | Plant or Sow Outdoors: |
| --- | --- | --- |
| Flowers: | Coleus | Larkspur, Poppies, Cornflowers, Feverfew, Potentilla, Winter Flowering Bedding such as Winter Pansies, Violas and Primroses. |
| Fruit and Vegetables: | N/A | Parsley, Spring Cabbage, Spring Onions Strawberries. |
From August you can Harvest: Aubergine, Celeriac, Celery, Onion, Potatoes, Shallots, and Sweetcorn – as well as anything you've not harvested from previous months.
Coleus: Use potting mix and press seeds into the top of the soil without covering. Cover with plastic and place on a warm windowsill (21-23°) in view of sunlight. 
California Poppies: Plant and forget – these poppies prefer to be neglected. They will produce bright but short-lived blooms.
Feverfew: Sow outdoors into prepared seed beds for best results.
Sweetcorn: Harvest Sweetcorn from now until October. When they begin to ripen, protect against birds using netting.
September
Unfortunately for lovers of the Sun, September marks the end of summer and the beginning of Autumn. That doesn't mean you won't be reaping the rewards from the sun, however. There is still lots of harvesting to do throughout the month.
There's also lots of planting to be done – whether that's planting in preparation for the coming months and next year, or planting varieties that will sprout and mature quickly.
September Calendar and tips
| September | Plant or Sow Indoors: | Plant or Sow Outdoors: |
| --- | --- | --- |
| Flowers: | N/A | Wildflowers, Calendula, Nigella, Poppies |
| Fruit and Vegetables: | N/A | Blackberries, Winter Salad Leaves, Radish, Spring Onion, Spinach |
From October you can Harvest any summer-planted or summer-ripening fruit or vegetable.
Blackberries: Foraging and picking blackberries is a feature of the autumn season, but it's also a good time to start growing them. You can grow thornless cultivars in your garden which should grow and ripen quickly.
Chard: A fan of the cooler autumnal temperatures, chard will grow better throughout September and into October.
Wildflowers: Hardy, native wildflowers can be sown directly into the ground in September. They will flower in early spring, waiting for the frost to help their germination process.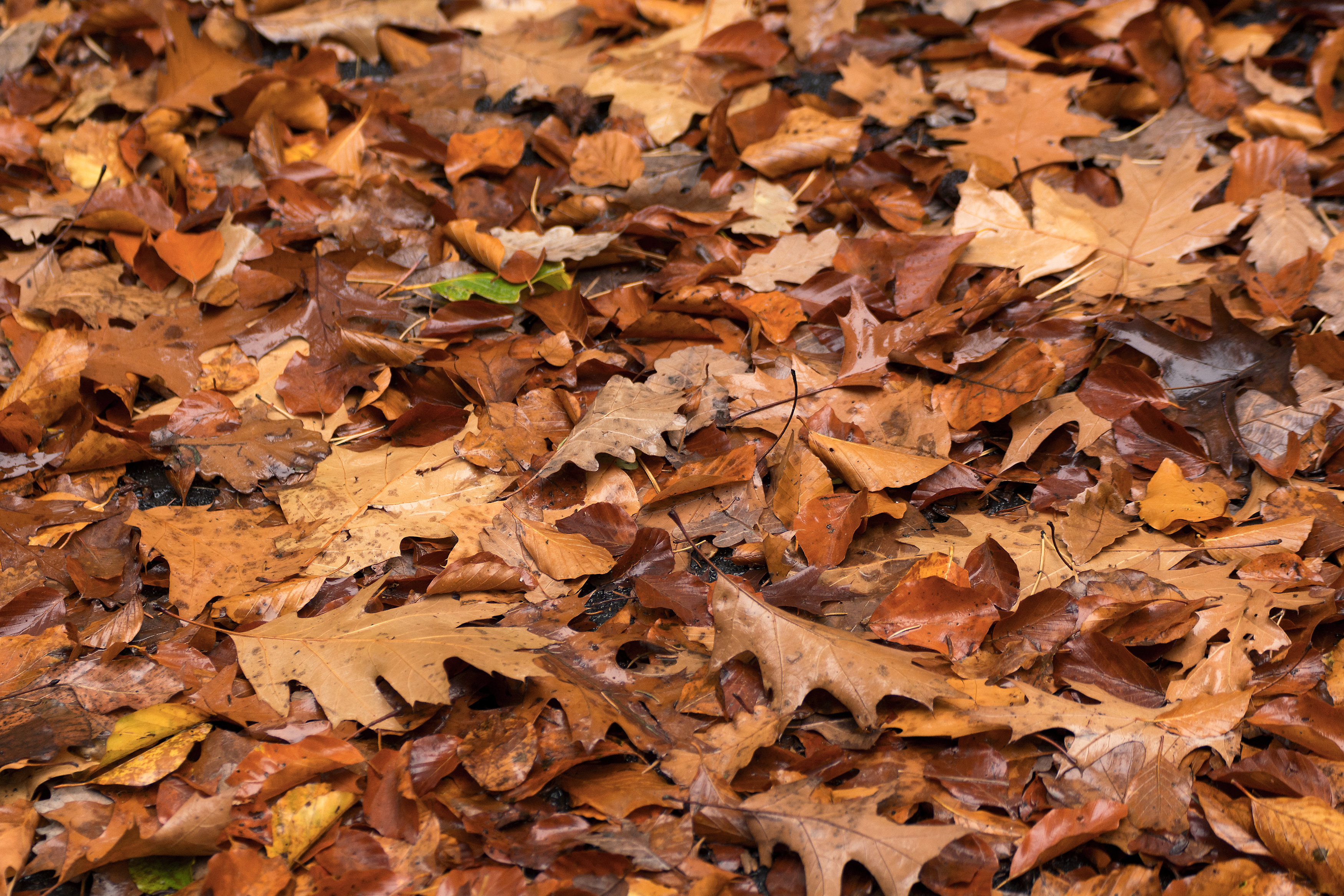 October
Bronze leaves falling from trees, crisp frosts across the morning grass – Autumn will be fully here by now. October is the time for the final harvest, alongside planting flowers and veg for next year.
You'll be harvesting fruits like apples and pears around this time and, if you've been growing them, pumpkins will be ready at this time of year too.
October Calendar and tips
| October | Plant or Sow Indoors: | Plant or Sow Outdoors: |
| --- | --- | --- |
| Flowers: | N/A | Oxalis, Aquilegia, Phacelia, Cowslips, Clematis |
| Fruit and Vegetables: | Lettuce, Mushrooms | Broad Bean, Peas, Asparagus, Garlic, Rhubarb |
From October you can Harvest: Apples, Pumpkins, Squash.
Oxalis: Always plant in dry soil. Can be planted in soil but will need protection in the cold.
Mushrooms: Mushrooms are most easily grown from a growing kit. If not using a kit, then follow strict instructions for growing specific types of mushrooms. Grow in a dark place until the fungus appears, then provide partial sunlight.
Pumpkins and Squash: These will both need to be harvested before the first frost. Keep an eye on the weather to avoid spoiling them.
November
Autumn will now be drawing to a close, and with it comes an end to the moist and (relatively) warm growing conditions of this season. Most planting will be concentrated on preparing a good spring and summer harvest, although planting during this time will be fairly limited.
There is a small amount of harvesting to be done, but you can turn your attention to planting for next year.
November Calendar and tips
| November | Plant or Sow Indoors: | Plant or Sow Outdoors: |
| --- | --- | --- |
| Flowers: | Nemesia | Bare-root Roses, Sea Holly, Bugle, Spring Bulbs |
| Fruit and Vegetables: | Herbs | Bare-root Fruit Trees such as Pears, Raspberries, Blueberries |
From November you can Harvest: Leeks, Jerusalem Artichoke, and Brussel Sprouts.
Herbs: Now is a great time to start growing next year's herbs. Get them going inside so they're ready for next year.
Nemesia: Plant in rich soil with good drainage. Grows well in cool temperatures and can be grown in pot or garden.
Asparagus Crown: Plant wide and deep hole with fertilizer sprinkled in. Spread the crowns out centrally within this hole. Cover and gently firm, then water well.
Bare-root varieties: Whether it's beautiful roses or fruit trees, November and late autumn is the perfect time to get tree varieties into the ground. Trees enjoy the dark and cold conditions of the coming winter, so it's a good idea to get them in early to make the best use of the season.
December
This is winter through and through. The cool temperatures and cold, hard ground do limit the amount of planting and growing that is able to be done. But limits are made to be broken, and for those most courageous of gardeners, there is certainly some work to be done.
December Calendar and tips
| December | Plant or Sow Indoors: | Plant or Sow Outdoors: |
| --- | --- | --- |
| Flowers: | Laurentia, Snapdragon | Cyclamen, Sweet Peas |
| Fruit and Vegetables: | N/A | N/A |
In December you can Harvest: Winter Herbs and Kale.
Cyclamen: Growing this in winter is easy enough, but Cyclamen does need sunlight. Plant indoors at a depth of 3-5cm. Plant too deep, and they won't flower.
Winter Herbs: Herbs such as sage, rosemary, thyme, bay and parsley will be able to keep ahold of their leaves all throughout winter. Harvest them throughout.
Time to Get Started!
With this detailed planting guide, you'll be able to easily navigate the bountiful yet-tricky months from June to December. This section of the year goes all the way from bright sun and harvests all the way to the depths of winter. If you want to complete the rest of the year, then check out our Winter to Spring calendar here.
On top of this, remember that you can grow easily and with no fuss in a fantastic Potting Shed! Click the link or check it out using the bottom below. Happy Planting!