Welcome to the new year with these gardening New Year's resolutions!
Some gardeners come up with too many annual resolutions, which in the end, can be overwhelming to try to meet. But 15 sounds achievable enough, especially if you want to stay on top of the brand-new growing season.
Here are some ideas – and tips on sticking to them – to get you started on your best gardening season yet.
1. Keep a garden journal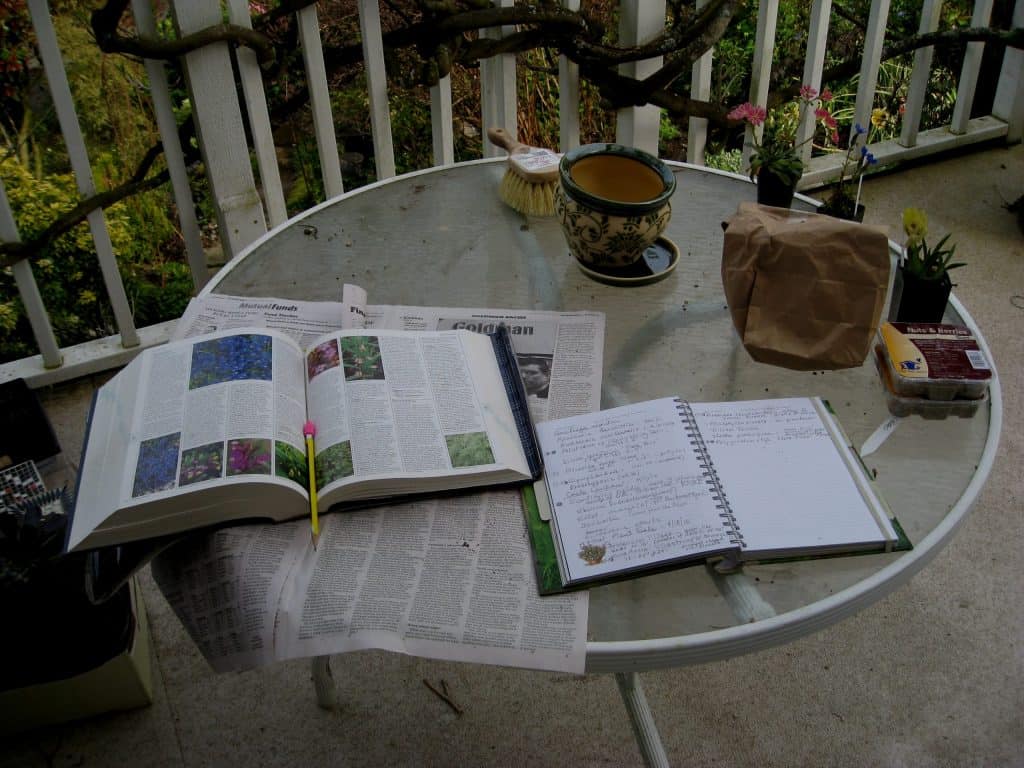 (Image Credit: Wikimedia Commons)
Record your backyard garden's progress over the planting season through a journal. It's like writing a diary, except it's about your flowering plants. Track how they are doing, and is there any progress in their plant growth?
It's a great way to keep up with what happens in your garden, listing the successes and failures. It can also be records of wildlife visitors, the first and last frost dates, and the weather.
2. Practise organic gardening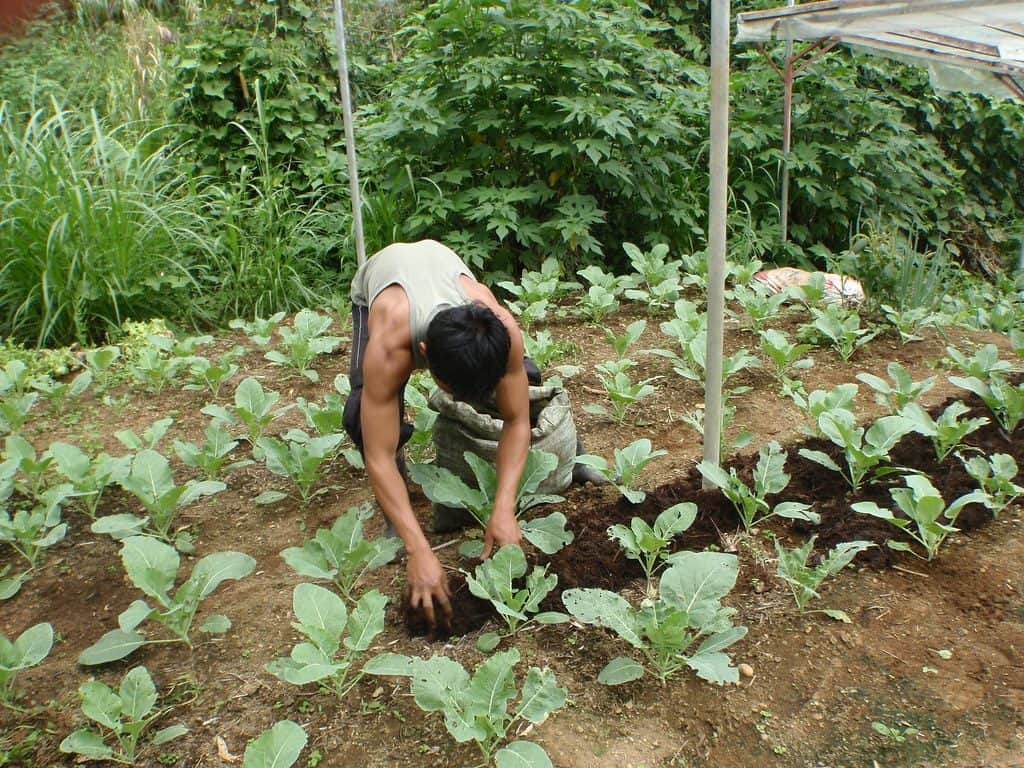 It's never too late to get into sustainability and green living and reduce your carbon footprint. Going organic is a great starting point.
This approach involves growing crops without chemicals. Plants, even fruit trees and vegetables, in turn, will grow without harmful compounds. Even better, the soil and water won't be affected by such toxic elements.
And by not using pesticides, you'll also provide a safe food source for bees and other pollinators. A great benefit to wildlife!
3. Create your own compost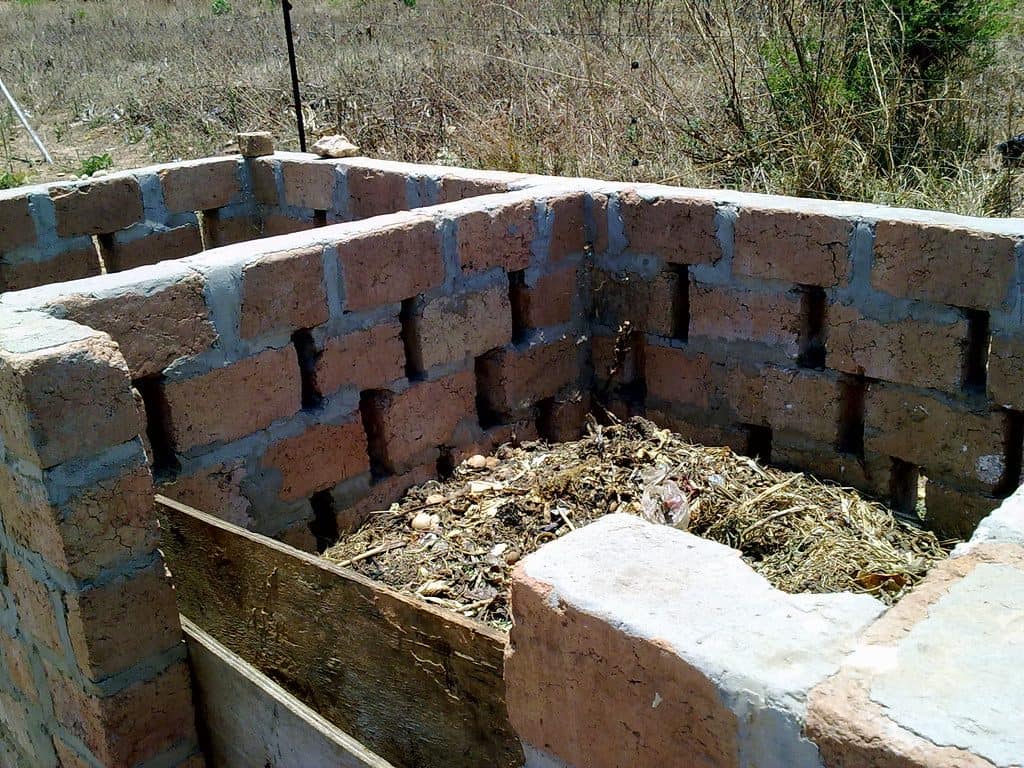 Bags of compost are invaluable in the aspect of gardening. Not only do they improve the structure and health of your soil, but they also keep moisture and nutrients. It's a win-win activity that both gardeners, be it a beginner or an expert, and plants can benefit from. 
In your compost pile, fill it with organic materials to make up an amazing compost, including:
Yard trimmings, leaves and grass clippings

Recycled materials

like paper products

Food scraps such as raw and cooked fruits, veggies, and grains

Kitchen wastes, e.g. eggshells and coffee grounds, and even dairy products
Making a compost heap is more convenient with a compost bin that you can either buy or make your own.
4. Grow native plants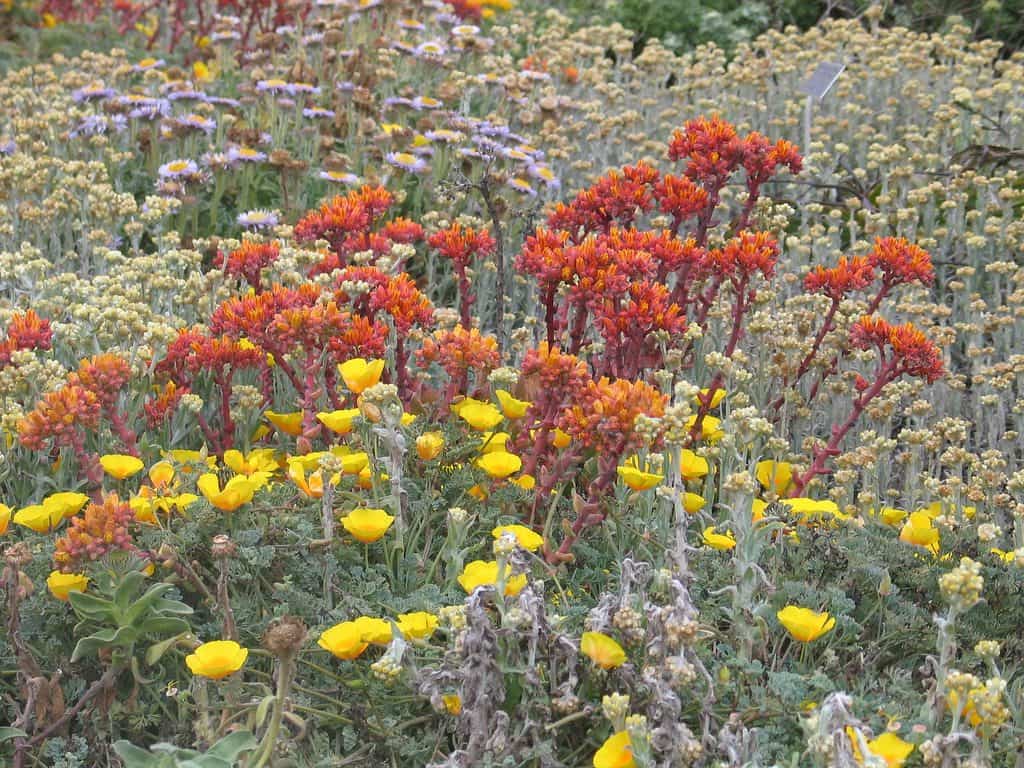 Native plants, be they flowers, shrubs or trees, are resistant to disease, drought, and pests. They're also adapted to any particular soil and climate, are easy to grow and low-maintenance.
You can kiss those gruesome garden tasks, e.g. countless hours fertilising, goodbye. And say hello to a more beautiful garden and greener wallet! If you're considering a wildlife garden, such plants can also provide a habitat for birds.
5. Minimise the use of plastic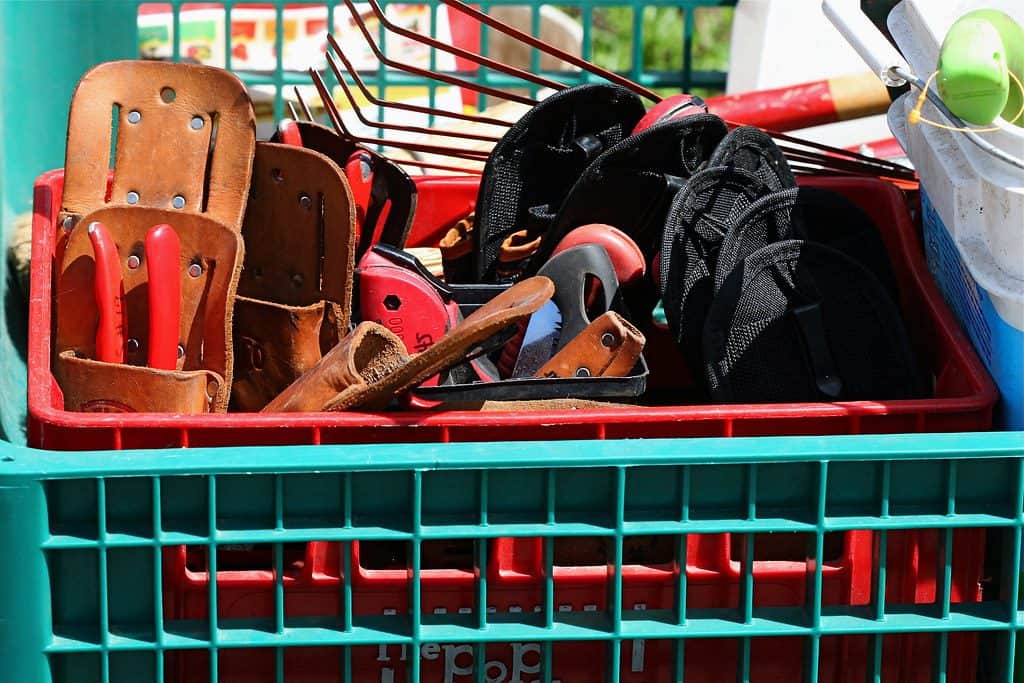 Reducing plastic in the garden will, in turn, produce less waste and minimise carbon costs. As much as possible, avoid voiding single-use plastic packaging.
Instead, opt for eco-friendly products like bamboo gardening gloves or natural material-made tools. For one, they're sturdy, durable, and compostable, unlike their plastic counterparts.
6. Volunteer at a community garden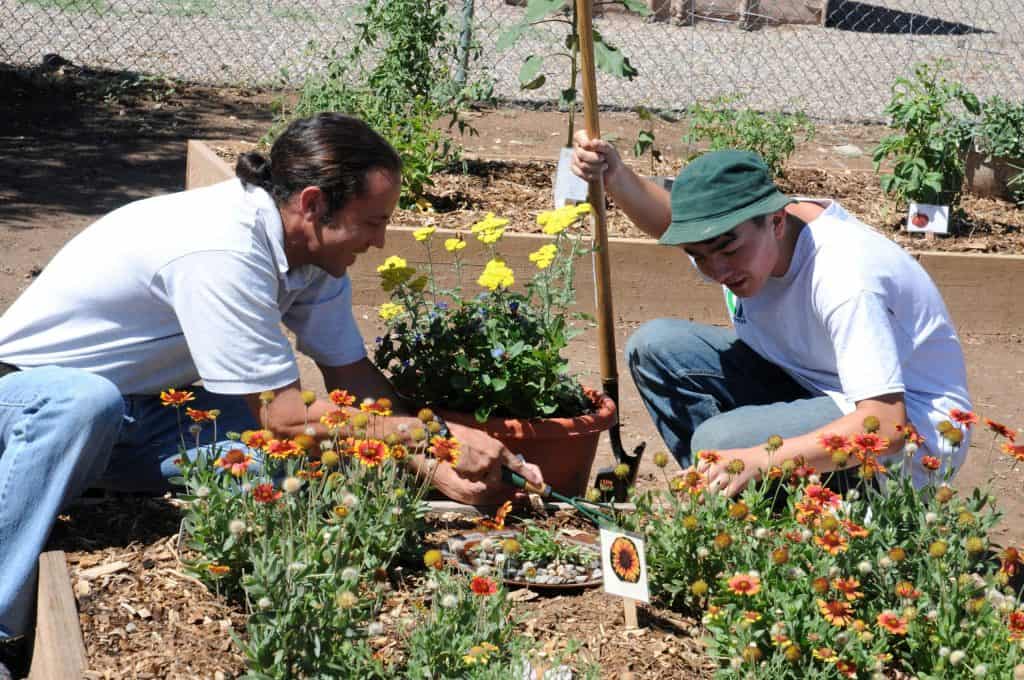 Community gardens connect one gardener to another and nurture relationships. They also provide a sense of pride that benefits the entire community. Everyone, including your family, will have unlimited access to healthy and nutritious food. It's a win-win!
In your case, it'll get you outside more often and feed your emotional health. Most importantly, encourage healthy food habits. Take the opportunity to provide fresh food to those in need and preserve green space within, as well!
7. Be water wise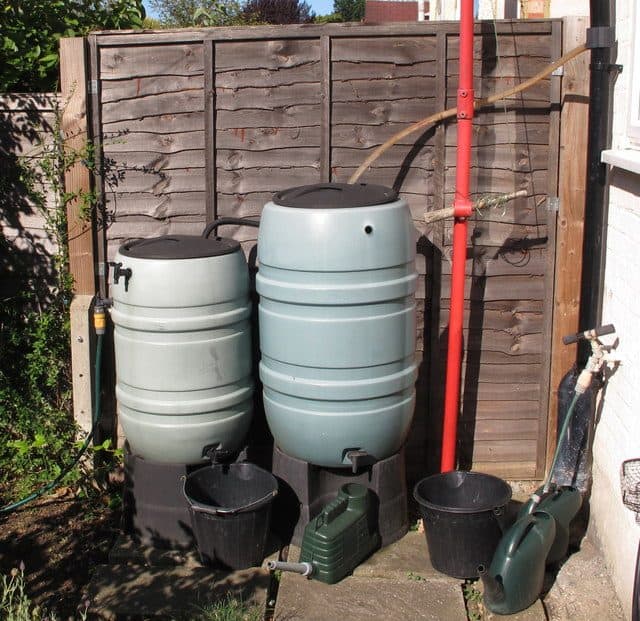 Water keeps plants healthy and thriving. But if you're using mains water and on a metre, it can cost you money in the long run.
Watering is essential, so you can't skip this part. The good thing is that there's a cost-effective alternative — water butts. Installing one or three in your backyard garden can help reduce your reliance on mains water.
Connect them to downpipes from the roof of your home and on your shed or greenhouse. The more water butts you use, the more water you save.
8. Plant a tree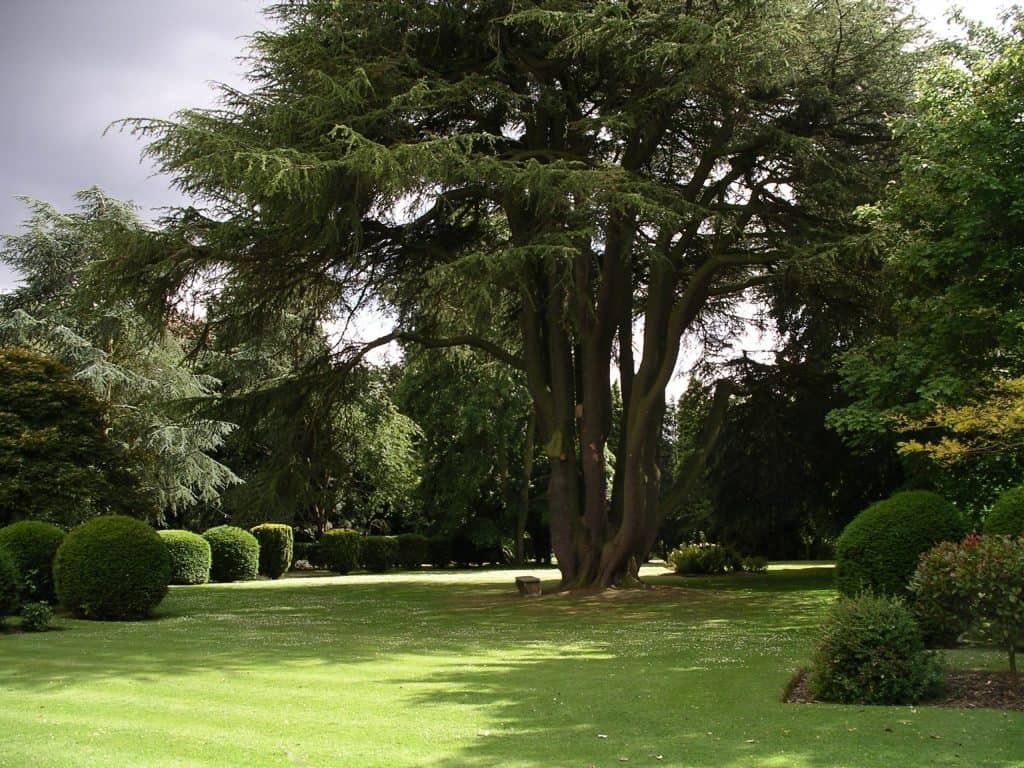 (Image Credit: Wikimedia Commons)
Trees are wonderful for the environment. They supply oxygen, help reduce flooding and prevent climate change and provide medicines.
Planting one or a few in your bed garden can have benefits you never expected. If you choose carefully, it can bring food to the table as well as secure shelter for wildlife. The fastest-growing ones can also furnish your outdoor space with shade and privacy.
9. Start wildlife gardening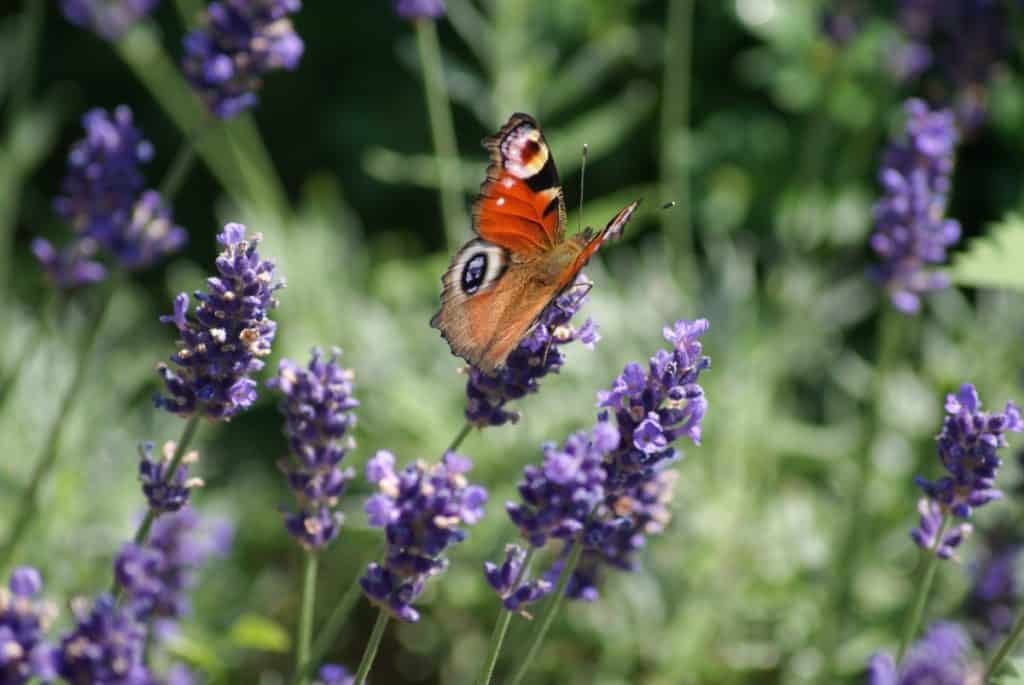 Achieving a wildlife-friendly garden may require you considerable time and effort. But if you have always been keen on protecting and welcoming wildlife into your plot, then it's worth a try.
Spoil your loyal feathered friend visitors with a bird bath and a bird feeder. A secured bird box can also give them a place to rest or hibernate during the colder months.
If you have a garden pond, ensure the water levels are topped up constantly. Also, welcome diversity with toads and crested newts by adding plants, like hostas.
10. Take care of the pesky pests naturally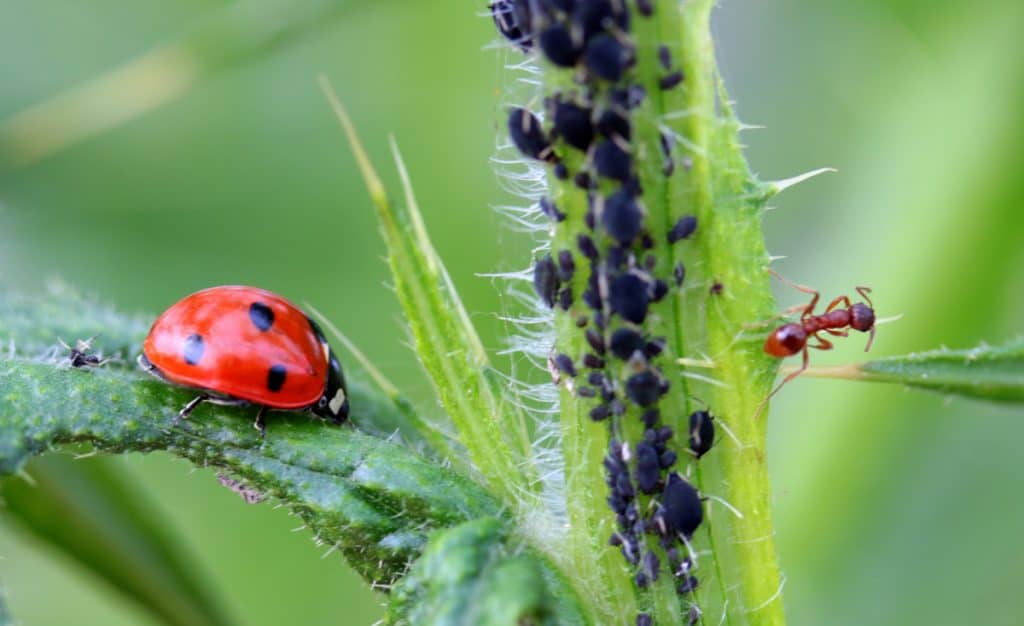 When getting rid of a certain garden pest, do it in a natural way. Instead of looking at pesticides as pest control, start with clean soil to deter them.
The initial step involves tilling in the compost when the growing season begins. It helps keep the soil clean, thanks to the natural elements and compounds that keep pests at bay.
Other natural methods you may include in your routine are as follows:
Opt for disease and pest-resistant seeds

Use insect traps, such as yellow sticky cards

Welcome more beneficial insects like ladybugs

Practice crop rotation

Pinch off dead or infested leaves
11. Keep on top of weeds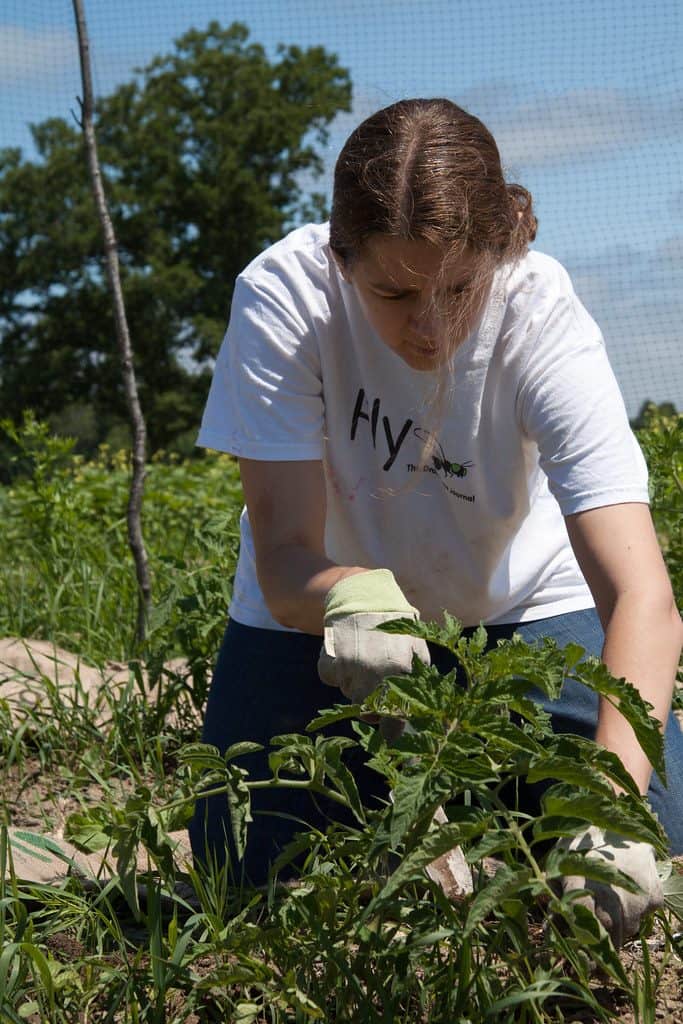 Weeds are parasitic plants that can do major damage to gardens. If overlooked, they can overtake the whole plot and take light and nutrients away from the greens. Some even carry crop diseases and produce toxic chemicals.
Get into the habit of weed removal on a regular basis to prevent them from growing too big. Practise at least 10 minutes a day of weeding – it can make a difference.
12. Cultivate plant house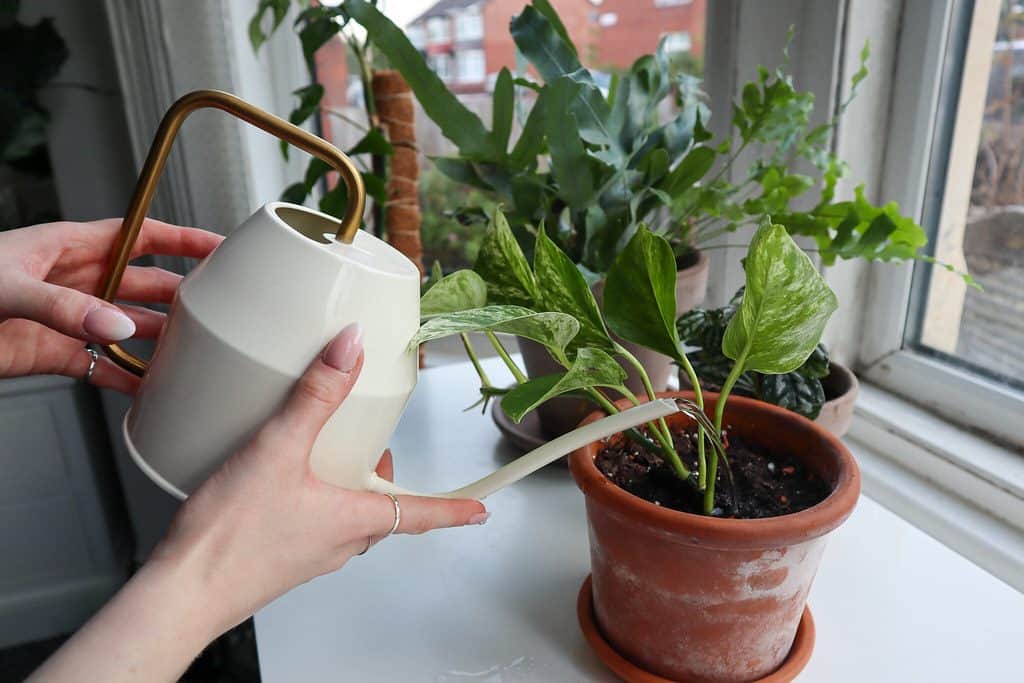 Plants aren't just for outdoors, but they also found their way indoors – cue house plants. Indoor plants help raise humidity levels and improve air quality with little to no care.
On top of that, they can delight your home, adding life and colour to the interior. And if you're a novice gardener, you can utilise your green thumb at home. Check out these house plant ideas to find the right indoor greens for you!
13. Invest in a garden shed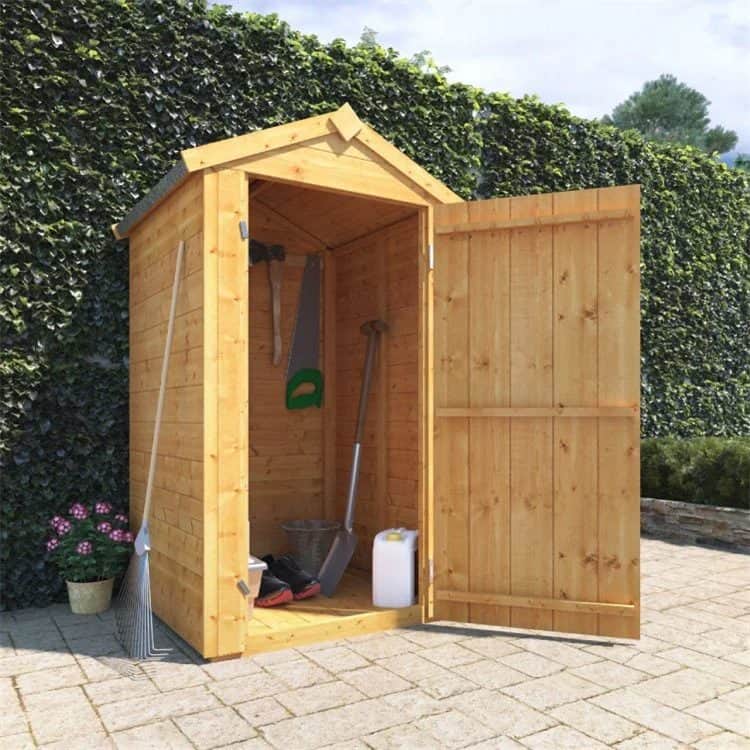 It's no secret that garden sheds are every gardener's best friend. If you haven't invested in one yet, make the New Year an excuse to get one finally! You can have a more efficient gardening experience and better tool organisation.
If you want to know more about this storage building, this guide can help with your buying decision. And while you're here, have a look at the BillyOh Master Tall Store with included corner shelves!
14. Or get a greenhouse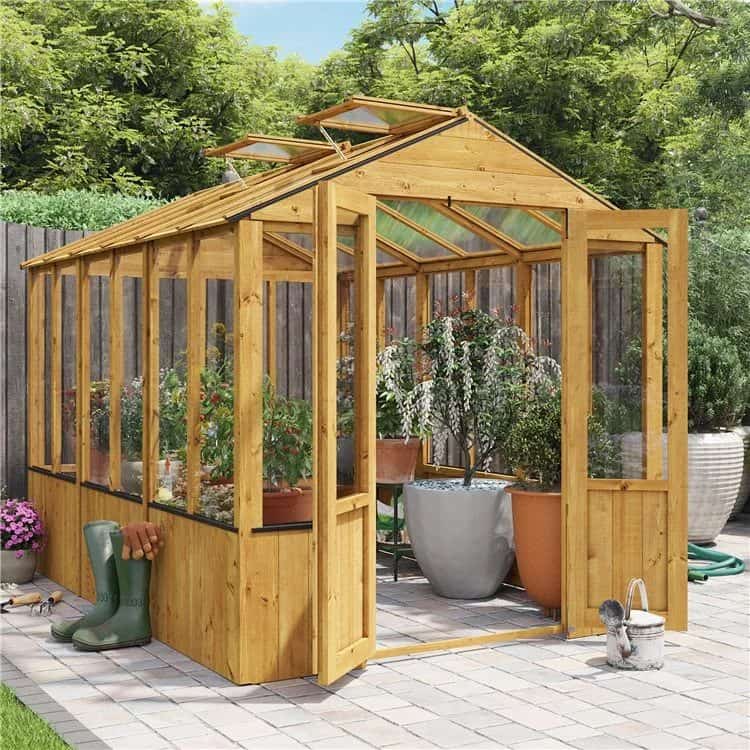 Take this opportunity to provide your plants with a greenhouse. A place where they can receive the right moisture, warmth and light to grow.
Owning one also means taking your green thumb skills to the next level! You have full control over what you grow, extend the growing season, and harvest year-round.
The BillyOh Lincoln, for one, features clear styrene glazing, ensuring 360° lighting. It keeps the plants happy and well-fed with light – and more!
15. Become a gardener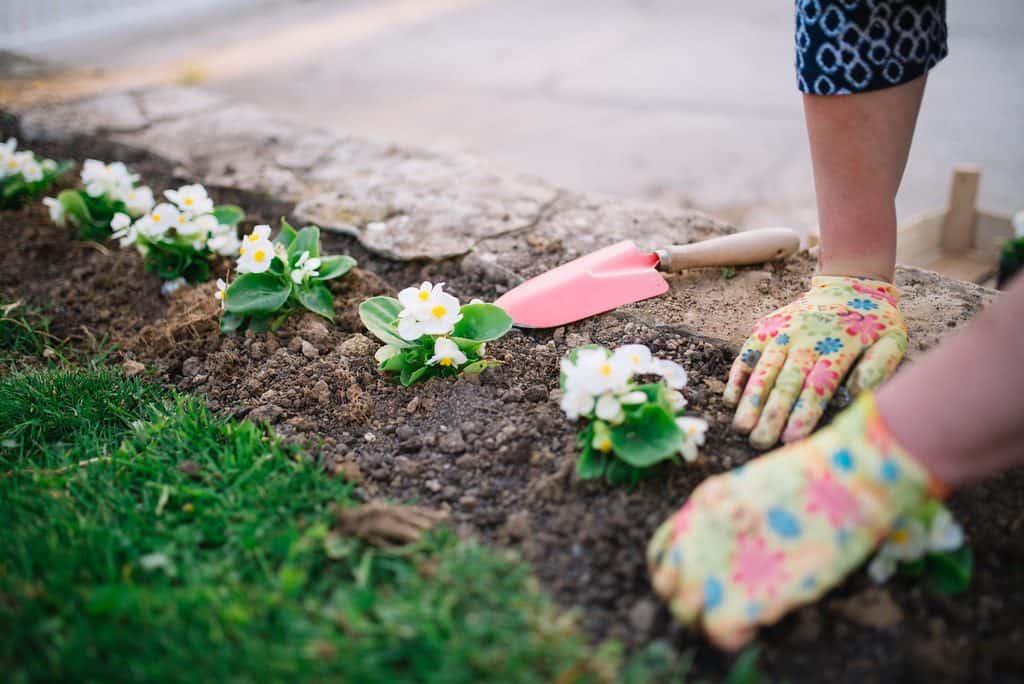 If you're not a gardener, you can start your journey as one now! You don't have to have a yard to do so. Even if you live in the city or apartment, you can never go wrong with container gardens.
Working outdoors means exposure to vitamin D and just being in the sun. And like all exercise, gardening can burn calories while helping you to destress. It'll also teach you patience – after all, you can't hurry Mother Nature.
Round-up
Start with small steps and put time into planning to stick to your gardening New Year's resolutions. Chances are they may start to dwindle over time, but remind yourself why you are doing them. 
Think about what you can reap in your garden to keep you going. Keep that motivation alive by honing your green thumb, even after facing setbacks.
And we hope this post will give you an idea to set goals for the coming new year. A year later, your future gardener-self would be proud!