Are you looking for some summer style outfit ideas for a BBQ party this coming weekend? If you've been hibernating in the shed for a bit, let us help out.
BBQ parties are one of the highlights of the summer season. Outdoor cookouts, the food and the setting, great company and the warm weather vibe make everyone look forward to a fun weekend hangout.
But just like going to any event, dressing up is still a thing. Although there's no standard for a BBQ outfit, you'll want to have different options for how to dress.
One event might be a bit more of a formal occasion, so you might want to break up with your blue jeans for a while. There'll be many different BBQ scenarios; that's why we've created this style guide for you – no matter what type of BBQ you end up at.
Key takeaways:
There's no such thing as the 'perfect outfit for BBQ'. But depending on the location and who you're with, you should have different outfit ideas for different summer BBQs situations.
For a casual occasion, a casual summer outfit and footwear will do the trick. But when it comes to a formal occasion, you might want to dress up a bit. But what does each outfit look like?
There are so many BBQ outfit ideas available, but we're here to help you narrow it down. That way, you can focus on more important things like being the grill master for the day.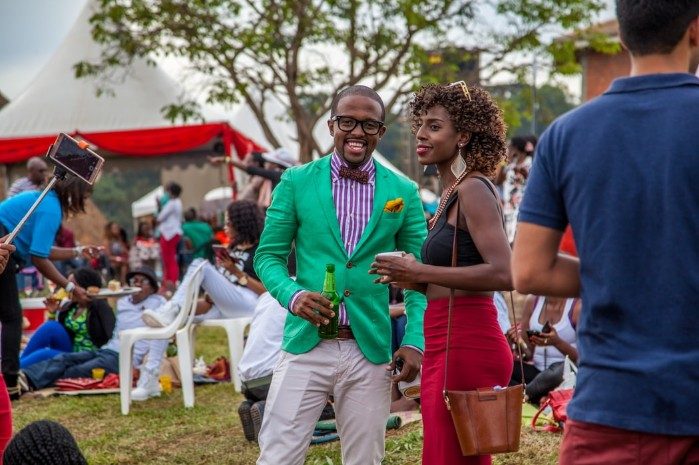 Dressing Up for a BBQ Party
Whatever you decide to wear, summer in the UK is about being laid back, so dress comfortably as much as possible. Attending events give you endless options of what to wear, so don't make the decision-making complicated.
Make it easy for yourself by keeping our barbecue party attire ideas in mind and at the front of the closet. No matter the type of BBQ you attend this summer or the next, you're going to look great at each and every one.
So, are you ready to dress up?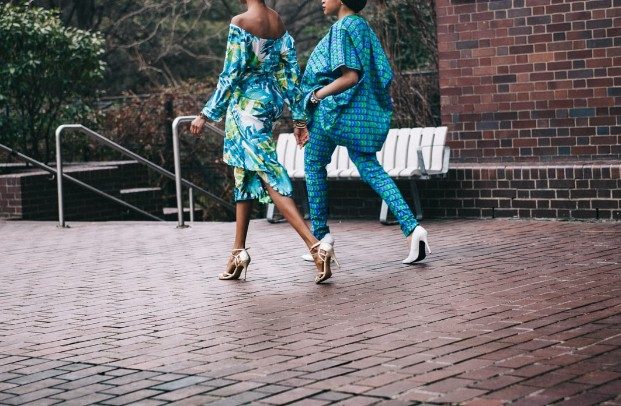 1. Colourful fabric for a carefree summer vibe
Bring out your fun side and pull off a bright and colourful fashion statement. Opting for a colourful fabric is a great and easy way to showcase your cheery personality.
It could be a summer dress or a shirt dress, a midi skirt or beachy jogger shorts. Any casual summer outfit that's vivid and makes you comfortable can instantly help you stand out.
If you want to be the party's centre of attention, then go for this theme. You can also do a little experimentation on what hue suits you best.
A yellow gingham pattern shirt dress will help you look pulled together and stylish without even trying. Add a straw bag and strappy heels, and you're ready to impress everyone.
Note: This attire motif is best for a backyard gathering near the beach, a lake, or a pool.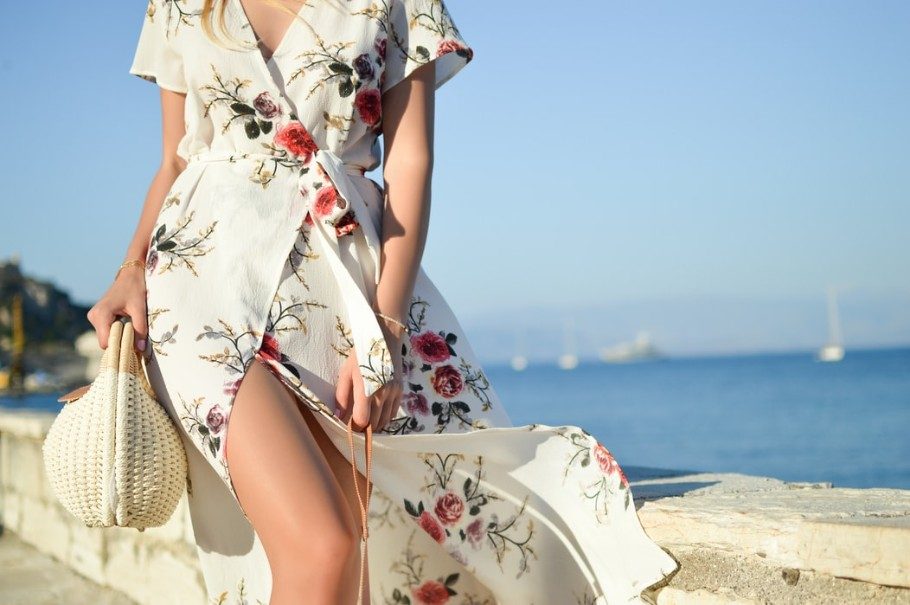 2. Summer and floral prints
Smart casual is a safe attire to carry to a barbecue party. This is especially true for men wearing summer prints.
It enables the gentlemen to have fun with their attire without taking things too seriously. But make sure to avoid the temptation of grabbing a too-garish Hawaiian print (we beg you!).
Instead, opt for simpler and more toned down patterns in suburban summers, such as a printed button-down shirt paired with linen shorts. This concept is such a great choice, contrary to the tropical styles.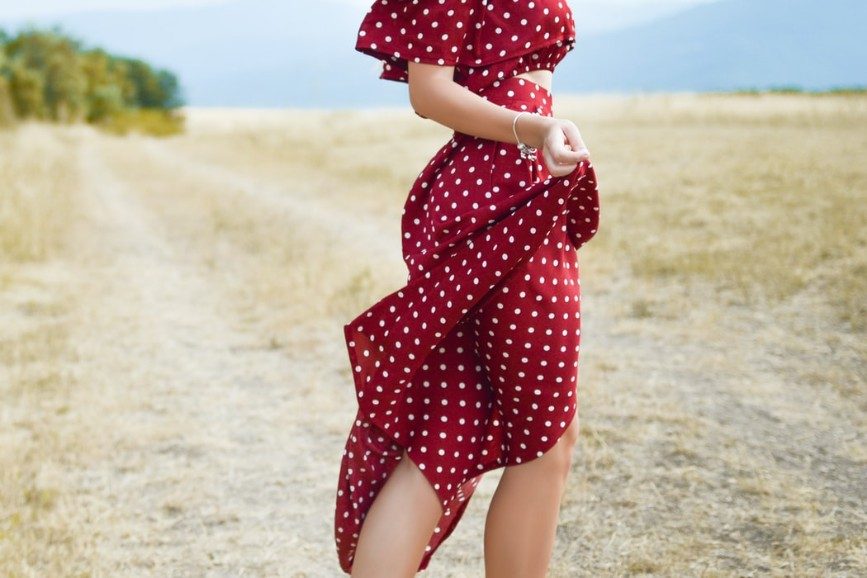 3. Maxi dress for the warm British weather
Opting to wear a maxi dress at a BBQ party is one of the best getups to consider. Any style of this clothing type can make you feel very fresh and summery.
A maxi dress can be an outfit for an afternoon celebration, be it a formal or casual BBQ. It can also be the perfect attire for a summer gathering that happens around dinner time until late evening.
You will never get wrong with a flowy dress in summer, be it plain or with floral prints or patterns!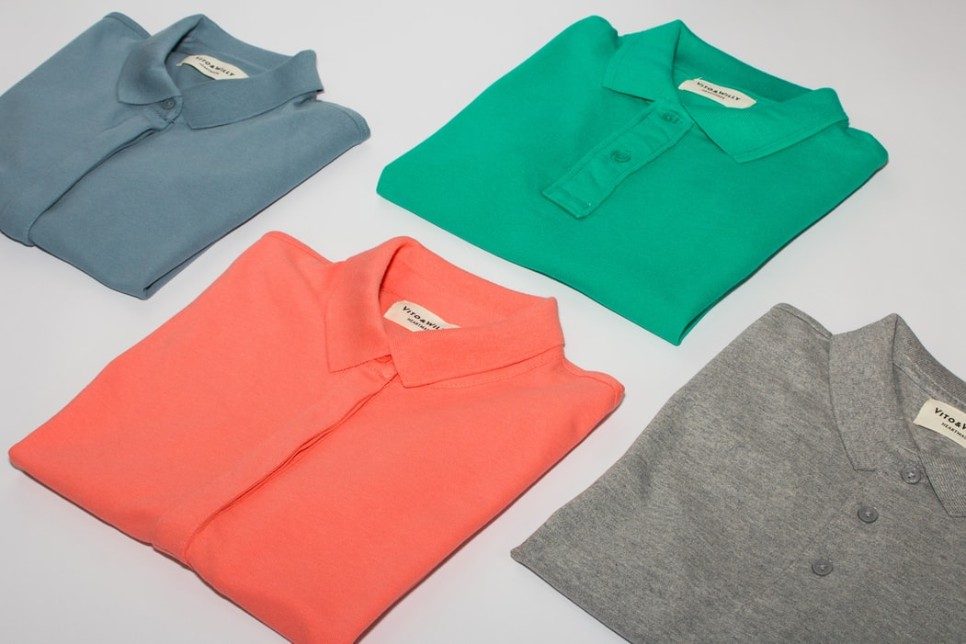 4. Breezy summer polos
Polos are a safe outfit for any outdoor gathering. A contrasting pair of shorts or trousers will work well with this style.
Also, if you prefer to dress down, polo shirts are a way to go. You should go for a slim fit that's not totally figure-hugging.
Meaning you can still pinch an inch or more of fabric all around. You should also be able to lift your arms comfortably without any irritating pull-down.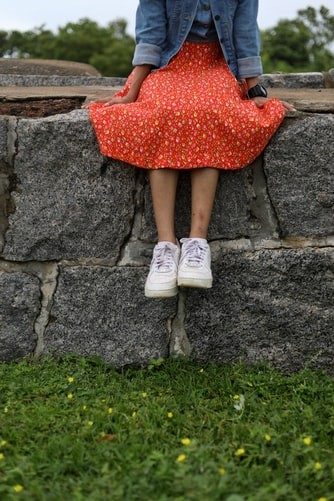 5. Mini pleated skirt paired with denim
Pairing a mini skirt with a denim jacket makes a great summer casual outfit for outdoor events like BBQ. This fit could even give you the vibe of feeling young again.
It's also an effortless summer attire that anyone could pull off, including you! Pair your mini pleated skirt with a thin fabric shirt and a denim jacket on top and be comfortable the whole day.
If you're looking for a hassle-free BBQ afternoon party, you can't go wrong with this fit.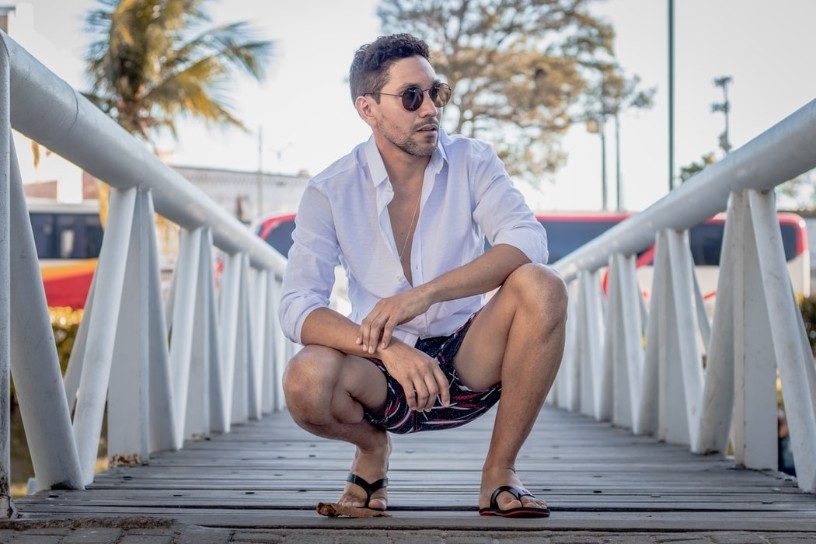 6. Go for chino shorts
Chino shorts will never go out of style at every BBQ party. This clothing piece also looks great for both men and women.
If you decide to pull off this look, there's no need to be dull. A summer outdoor gathering would be your perfect chance to have fun and show a little fashion finesse.
For the ladies, top it with knitted crop tops or gingham shirts. And as for the gentlemen, chino shorts can look great with a casual shirt or patterned shirt.
Other styles that are popular this summer include high-waisted shorts, tie waist shorts, and striped shorts.
Top tip: Wear brighter colours for your chino shorts, such as blue and pale pink or even more summery hues that you can match with a plain or patterned top. Plus, grills radiate heat, so wearing this outfit is perfect if you'll be manning the grill.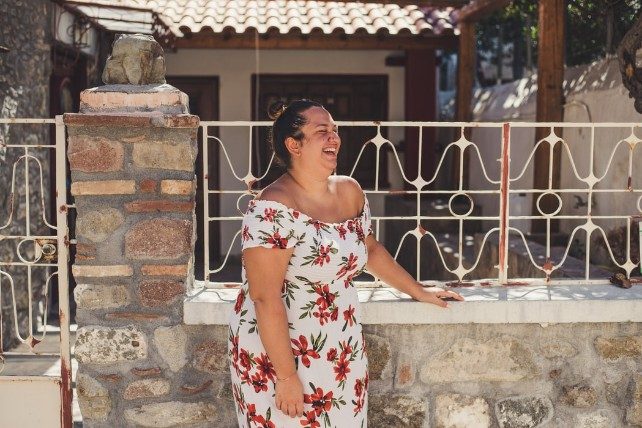 7. Floral dress perfect for the summer
We love a cute floral dress for the summer! If you prefer wearing something lovely a bit dressier for a BBQ party, an off-shoulder floral dress is perfect.
It's very summery, fun, and gives off a kinda romantic vibe. It would be a charming outfit for an event that starts around dinnertime and into the late evening.
You can find floral shirt dresses that are practically made for a summer barbecue. Top tip: If you are dressing for a rooftop barbecue, reach for a mini floral dress that's comfortable enough to sit in.
It's a one-piece summer fit that is cute and cool to wear, and temperature-wise, that is!
8. Anything denim
A denim jacket, shorts, cropped jeans, a denim skirt, or anything denim is ideal for a barbecue party. They never go out of style; hence, you will never be wrong to match it up!
Styling a denim outfit can make you look fresh and young. Just pair up your jeans with a basic white or muted t-shirt, and you're good to go.
You may also attend in a denim jacket with a comfortable top inside it and a dark-coloured shirt. A typical okay denim outfit can be a 'yas Queen' look.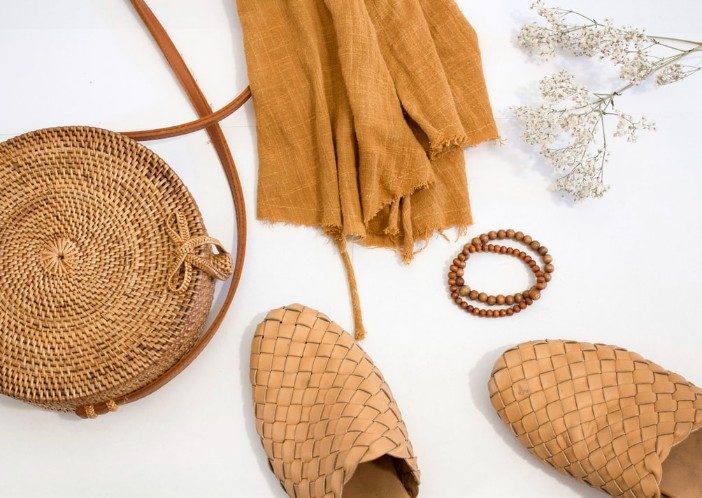 9. Shoes and accessories
Flip-flops make a great choice of footwear for small outdoor events like a backyard BBQ party. They're simple and go well with casual and basic summer outfits.
You can pair it with a sundress or a denim cutoff and t-shirts. You can't go wrong with white flip-flops; they present a clean and fresh look.
Going a bit formal, strappy heels or sandals can make a statement, especially when paired with a floral maxi dress or a printed top with white jeans.
Slides and sneakers also look perfect with chino shorts and polo. Top tip: Wear closed shoes for barbecue picnic events or rooftop and go for slippers and cool slides for beach or pool BBQ nights.
As for accessories, a fun hat also adds huge style to a casual summer outfit. Whereas earrings give you a more grown-up short or dress look.
Oh, and the most important accessory for any backyard BBQ, a.k.a. sunglasses! Not only can they help keep the sun off your eyes, but also wearing one can add instant coolness to your overall outfit.
A wicker bag and suede slides will look great if you're wearing a breezy all-white outfit, as well.
Round-up
Don't you consider BBQ parties as one of the best summer festivities ever? It sets how a weekend bash should celebrate food, laid back vibe, radiant outdoor setting, summer outfits, and joyous people!
As the BBQ season approaches, there'll probably be a party in your neighbourhood soon. Invitations are sent, and people are about to fire up the grill and put on those steaks.
It will surely be a backyard full of ice-cold cocktails and finger foods. So when a neighbour finally asked you to come over, how would you dress for a grill fest?
Shop The Master Apex Shed
FAQs
BBQ outfits should be simple and comfortable. Wear a dress if you want to wear something flowy and pretty.
Or throw on shorts, be it a basic or printed one, and pair it with a cropped top, plain tee, or a polo if you prefer.
When it comes to putting together a stylish white jeans outfit for the summer, it's all about choosing the right colour combination. For instance, a printed summery top can go well with white jeans.
The same goes for patterned polos and a t-shirt with a denim jacket.
The perfect time has come to fire up your grill once again and have the best BBQ summer party ever. Although there are tons of tips and tricks available online, it can be overwhelming to try and find them all.
Lucky for you, this guide has 80 BBQ ideas to help you save time and host the perfect BBQ in the neighbourhood!