Are you searching for the perfect summer-style outfits to rock at your upcoming BBQ party this weekend? If you've been hiding away in your shed for a while, we've got you covered!
BBQ parties are the ultimate highlight of the summer season. They offer a delightful combination of outdoor cookouts, great company, and a warm weather ambience.
While there isn't a strict dress code for BBQs, it's still important to dress the part. Whether a casual gathering or a more formal affair, having versatile outfit options is key.
We've curated this ultimate style guide to ensure you're well-prepared for any type of BBQ gathering that comes your way.
Getting Your BBQ Party Look On Point
When it comes to dressing up for a BBQ party, the key is to embrace the laid-back vibe of the summer season in the UK. Opt for comfy outfits that allow you to enjoy the festivities to the fullest. Lucky for you, there's no need to over-complicate the decision-making process.
No matter the style or theme you'll be attending, we'll help you exude confidence and style at every single one. So, are you ready to elevate your BBQ party look to new heights and make a lasting impression?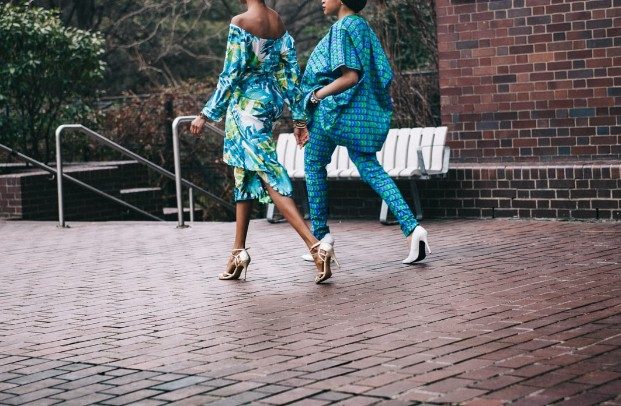 1. Embrace vibrant colours for an effortlessly carefree summer vibe
Unleash your playful side with vibrant and colourful fabrics. Opting for lively hues is a fantastic way to showcase your cheerful personality.
Any casual summer ensemble that's vivid and comfy will instantly help you stand out from the crowd. It could be a breezy summer dress, a stylish shirt dress, a flowy midi skirt, or even beachy jogger shorts.
If you're eager to become the life of the party, this theme is perfect for you. Feel free to experiment with different shades and find the ones that compliment you best.
For a chic and put-together look, a yellow gingham pattern shirt dress works wonders! Pair it with a trendy straw bag and some strappy heels, and you'll be ready to captivate everyone around you.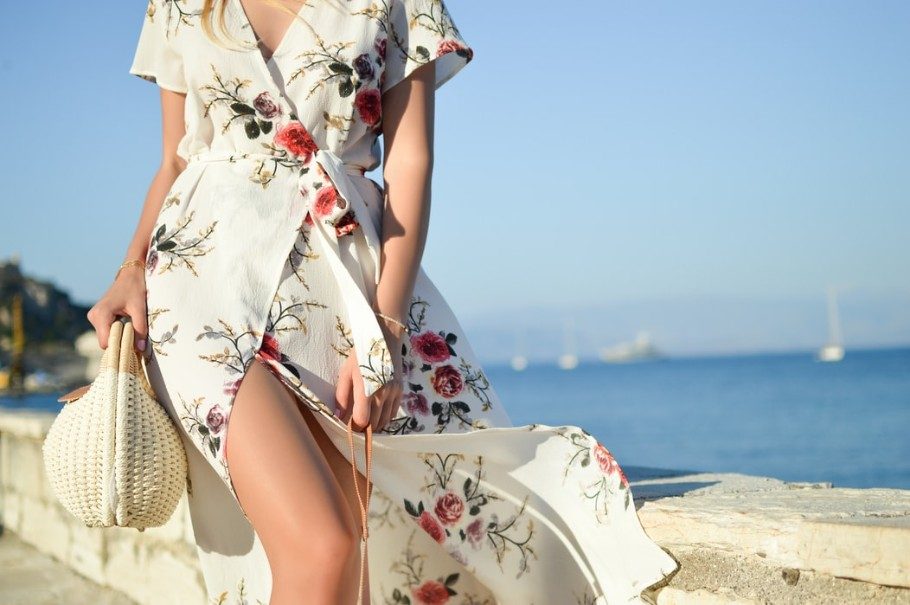 2. The charm of summer with floral prints
Looking for a smart and casual look that effortlessly fits a BBQ party atmosphere? You can't go wrong with summer-inspired prints, especially for gentlemen.
This style allows gentlemen to showcase their fashion sense in a lighthearted manner. It strikes the perfect balance without being overly formal. However, it's important to resist the temptation of choosing an overly loud and garish Hawaiian print (we implore you!).
Instead, opt for more refined and subtly patterned designs. Consider a printed button-down shirt paired with comfortable linen shorts. This combination offers a refreshing and stylish choice.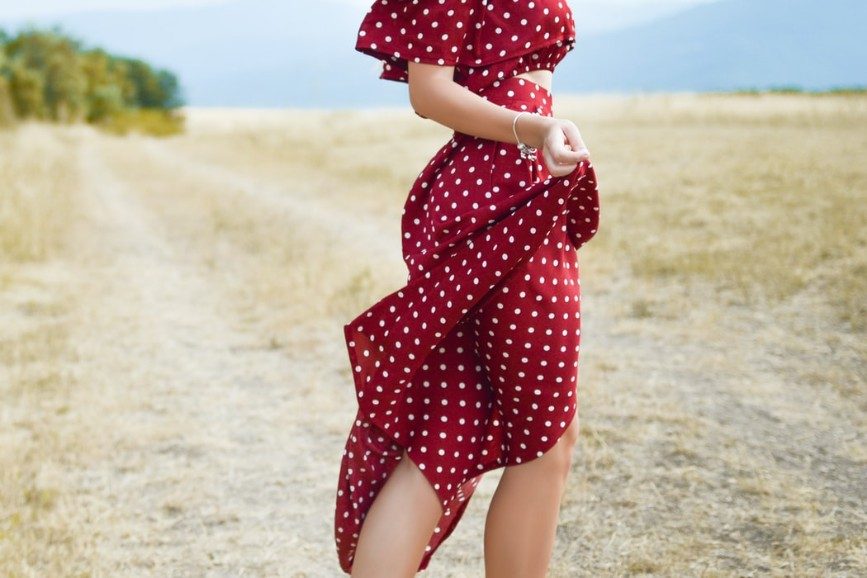 3. Maxi dress for the warm British weather
When it comes to choosing an impeccable outfit for a BBQ party, a stunning maxi dress is a top-notch choice. Regardless of the style, one instantly infuses a refreshing and summery feel into your look.
Perfect for an afternoon celebration, a casual get-together, or a formal BBQ affair. It also makes the ideal attire for a summer gathering that extends from dusk to late evening.
In the realm of summer fashion, you can never go wrong with a flowy maxi dress, after all. Be it a solid colour or adorned with enchanting floral prints or patterns. This versatility ensures you'll always exude an air of elegance and comfort.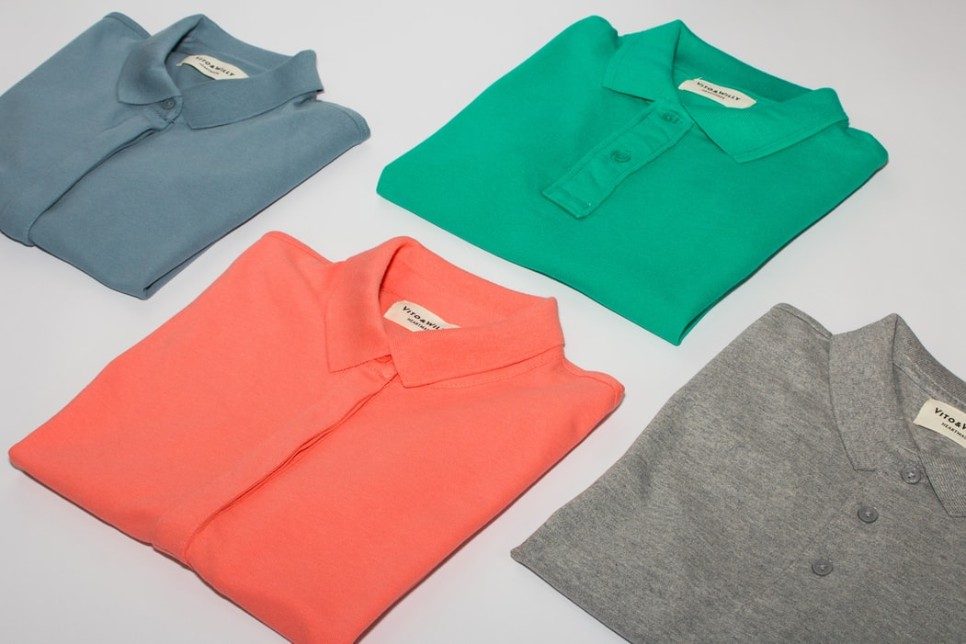 4. Effortless style with breezy summer polos
When it comes to outdoor gatherings, polos are a reliable and stylish choice. Pairing them with contrasting shorts or trousers creates a winning combination.
If you prefer a more casual and relaxed look, polo shirts are the way to go. Opt for a slim fit that offers a comfortable yet flattering silhouette. It's important to find a balance where the shirt isn't overly tight or figure-hugging.
Ideally, you should be able to gently pinch an inch or more of fabric all around the shirt. You should also be able to lift your arms effortlessly. Overall, this ensures a comfortable fit.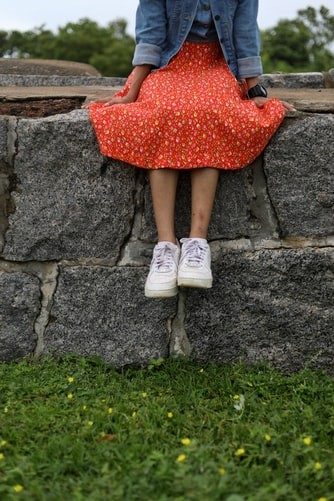 5. Go chic with a mini pleated skirt with denim
For a stylish and casual summer outfit, consider pairing a mini pleated skirt with a denim jacket. This combo not only has a youthful vibe but also infuses carefree joy into your ensemble.
The beauty of this look lies in its effortless appeal, making it a versatile choice that anyone can pull off. Simply pair your mini pleated skirt with a lightweight fabric shirt. Then, layer a denim jacket on top for stylish yet comfortable attire.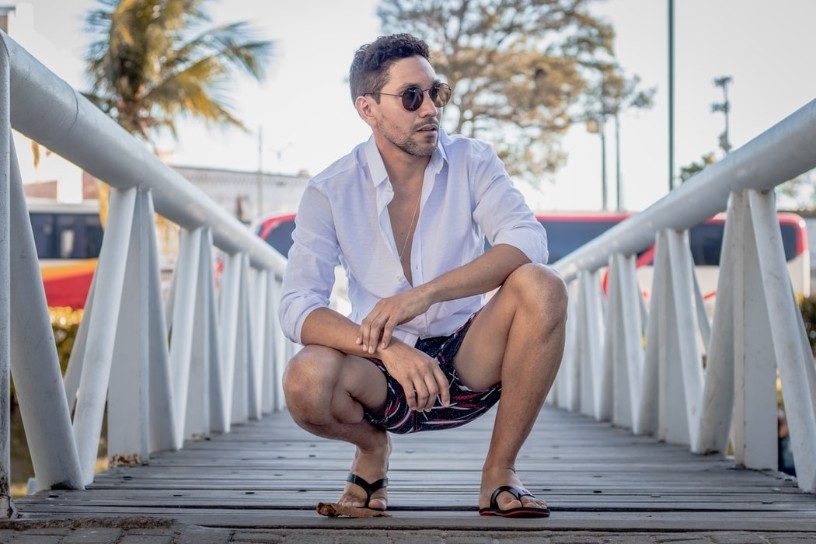 6. Timeless and trendy chino shorts
If you opt for chino shorts, there's no need to settle for a mundane appearance. A summer outdoor gathering presents the perfect opportunity to showcase your fashion finesse. Best of all, this versatile clothing piece is equally fashionable for both men and women.
For the ladies, pair your chino shorts with knitted crop tops or gingham shirts to achieve a chic look. As for the gentlemen, rock the look effortlessly with a casual or patterned shirt.
Top tip: Opt for brighter colours when choosing your chino shorts. You may go for shades of blue, pale pink, or other vibrant summery hues. You can match them with a plain or patterned top.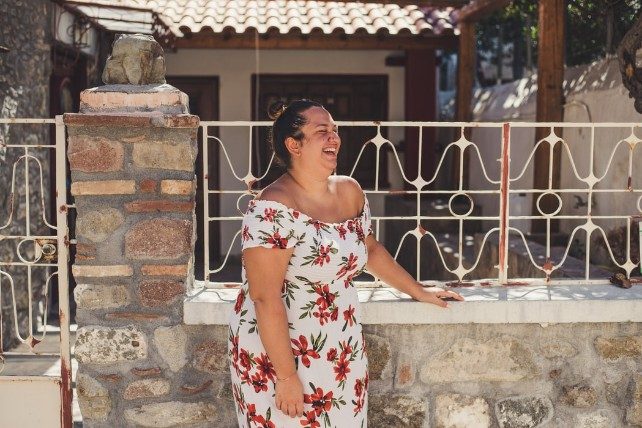 7. Floral dresses for summer flair
Nothing says summer like a delightful floral dress! If you're into lovelier and slightly dressier attire for a BBQ party, go for an off-shoulder floral dress.
This style exudes a vibrant summery vibe and adds a touch of romance to your look. It's a lovely outfit option for events that begin around dinnertime and extend into the late evening. It also keeps you looking cool and feeling cool in terms of style and temperature!
8. Go versatile with anything denim
You can never go wrong with this enduring style staple, indeed! Denim pieces have an everlasting appeal, ensuring a timeless and effortlessly fashionable look.
Styling a denim outfit can imbue you with a sense of freshness and youthfulness. Simply pair your jeans with a basic white or muted t-shirt, and you're ready to rock the event.
For an alternative denim look, try layering a denim jacket over a comfortable top. Make sure to complement it with a dark-coloured shirt. This combination creates a chic and stylish outfit that exudes confidence.
Anything denim helps you achieve a 'yas Queen' look that's stylish and comfortable.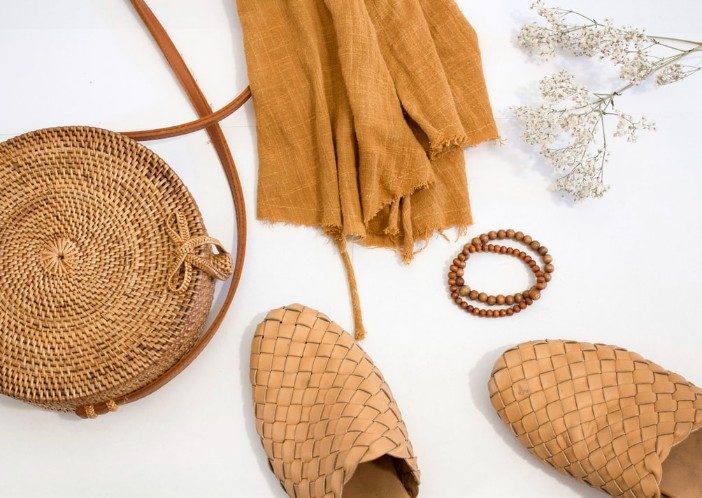 9. Shoes and accessories
Flip-flops offer simplicity and pair well with casual and basic summer outfits. Whether wearing a sundress or denim cutoffs with a t-shirt, white ones will give you a clean and fresh look.
For a slightly more formal touch, opt for strappy heels or sandals. These can make a statement when paired with a floral maxi dress or a printed top with white jeans.
Slides and sneakers also make perfect companions for chino shorts and polo shirts. They create a relaxed and effortless look. Top tip: Choose closed shoes for BBQ picnic events or rooftop gatherings. Go for slippers, and cool slides are ideal for beach or poolside barbecue nights.
When it comes to accessories, a fun hat can add a significant amount of style to your casual summer outfit. Additionally, earrings can provide a touch of sophistication to your shorts or dress.
And let's not forget the most important accessory for any backyard BBQ: sunglasses! Not only do they protect your eyes from the sun, but they also add instant coolness to your overall look.
To complete your ensemble, carry a wicker bag and slip into suede slides. This works particularly well when you're sporting a breezy all-white outfit.
Round-up
Barbecue parties are the epitome of summer festivities. The perfect blend of food, outdoor ambience, and joyful company. As the BBQ season approaches, get ready to dress your best and indulge in the celebration. So, how will you dress for the grill fest?
Shop The Master Apex Shed
FAQs
BBQ outfits should be simple and comfortable. Wear a dress if you want to wear something flowy and pretty.
Or throw on shorts, be it a basic or printed one, and pair it with a cropped top, plain tee, or a polo if you prefer.
When it comes to putting together a stylish white jeans outfit for the summer, it's all about choosing the right colour combination. For instance, a printed summery top can go well with white jeans.
The same goes for patterned polos and a t-shirt with a denim jacket.
The perfect time has come to fire up your grill once again and have the best BBQ summer party ever. Although there are tons of tips and tricks available online, it can be overwhelming to try and find them all.
Lucky for you, this guide has 80 BBQ ideas to help you save time and host the perfect BBQ in the neighbourhood!