Summer is an exciting season, but it can still be hard on your garden building. So ask yourself this – is your shed prepped for the warmer months?
As summer begins, we start to long for the great outdoors. That means getting out in the shed again. Sprucing up your backyard for the season also gives you the space and peace of mind to make the most of the good weather.
So before the sunny season draws nearer, have a look at our tips to spring cleaning your garden shed. If you're giving your garden a makeover, you might as well give your shed the touch-up it deserves.
In this guide, we'll walk you through some easy steps for getting your garden building primed in time for summer.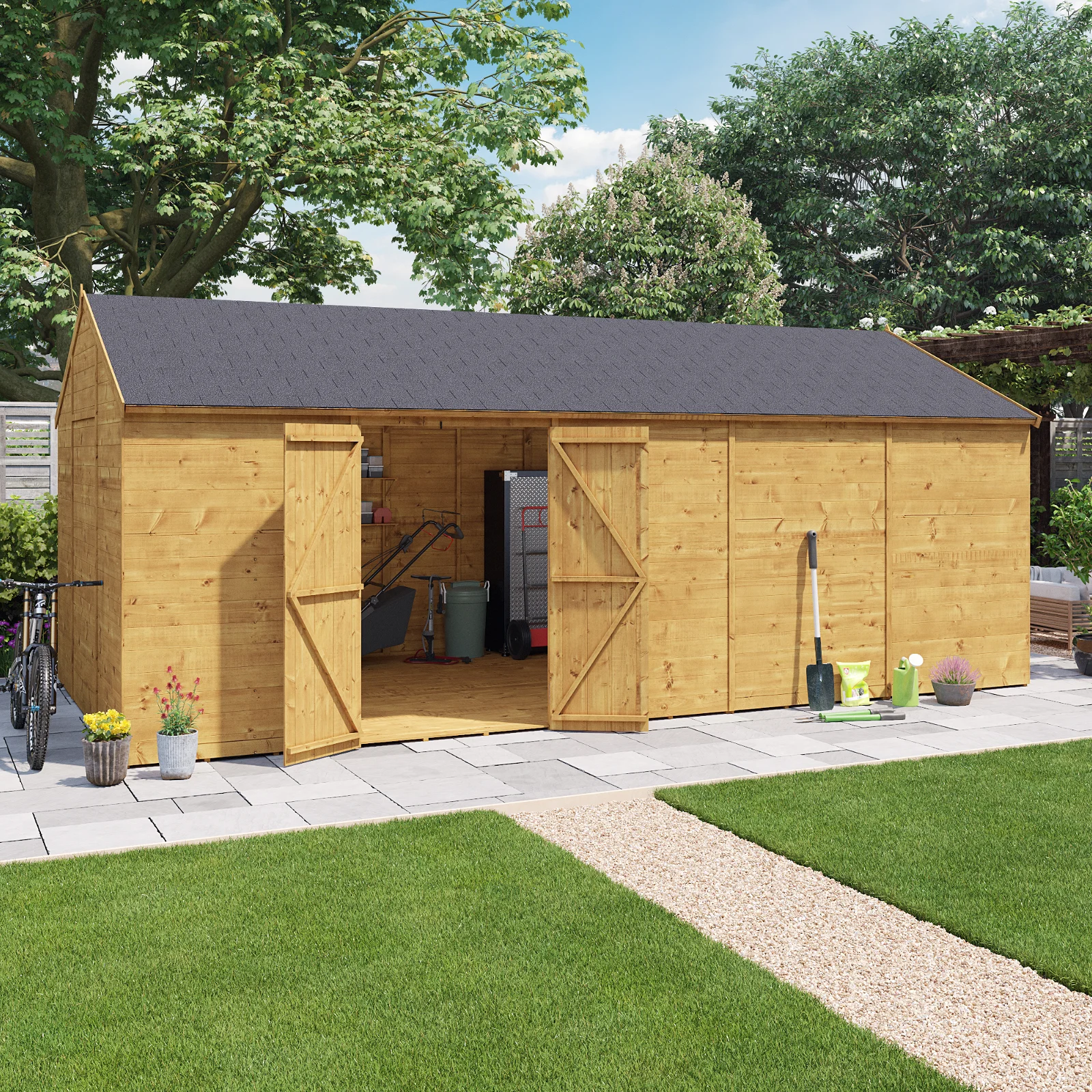 Garden Building Summer Preparation To-do List
In summer, the spotlight is once again on our backyards. There'll be a lot of eyes on your outdoor buildings! 
But with bright and sunny weather, it's also easier to notice the flaws in your garden buildings. You can either take this as a negative or a positive, though. We like to take it as a welcome sign of areas that need some maintenance.
Plus, hot conditions can even cause damage to outdoor sheds. This is particularly true if your outdoor structures aren't equipped for this time of the year.
But we don't want that to happen to you. So without further ado, let's get into our curated list to prepping your garden building for summer.
Cleaning Out Your Building
Investing a little time in sorting out your shed can be beneficial, no matter how time-consuming the cleaning process is.
And, depending on the current state of your shed, you should be willing to dedicate a whole day to this. The good news is that, if done well, this step may be something you don't have to worry about again until next summer!
In our previous posts, we've already talked about cleaning out a garden building for fall and winter. But to piece it all together for year-round cleanliness, take note of these important points:
Sort out all your stored items and group them into categories. From gardening tools and outdoor furniture to holiday decorations.

Check your belongings and identify what you regularly use.

Feel free to dispose of anything that's broken or that you rarely use.

Consider storage options. Organise items with hooks and bins and put them in their respective places.
By taking these steps, it allows you to utilise more space while avoiding mess and clutter, which can be a nuisance and stressful. 
And stress is something we don't want when coupled with the hot weather, right?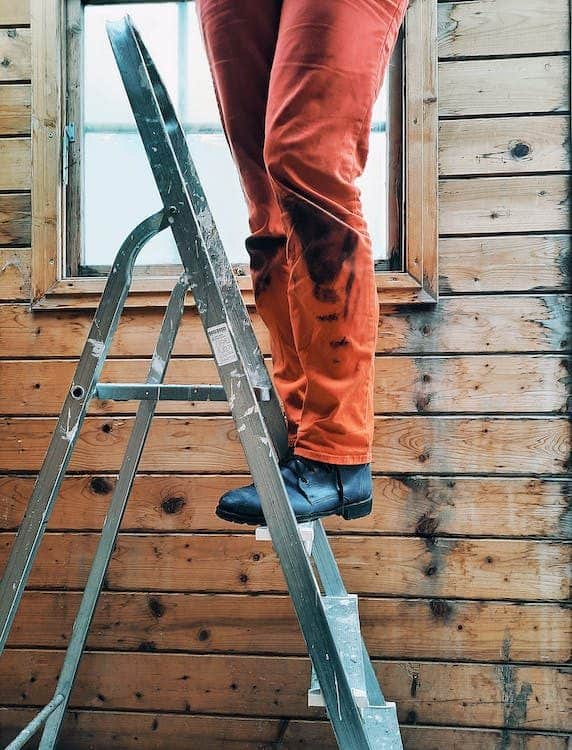 Maintenance and Repair
Once your garden building is cleared out, take the opportunity to examine the structure. Use this opportunity to undertake any repairs and maintenance that may be required.
Spend a little more time assessing the interior as well. Look for any defects (e.g. cracks, holes, or stains) from the roof, ceiling, on the walls, floors, windows, and doors.
Signs of damp areas and discolourations might highlight leakage. Whereas, insect infestations might suggest holes in the walls. Should there be any traces of damaged areas that need attention, act right away before it's too late!
The milder weather conditions also make it ideal for you to touch up the exterior with re-treating or re-painting. This is something you'll want to consider if you haven't done this since last summer.
Failure to do so can result in wood preservatives or paint flaking away. This, in turn, can cause your building not only to look unkempt but can result in potential issues like damp and rot if not treated properly.
Remember what we said earlier? Your garden building can be the highlight of your outdoor space this season – so make sure it is. 
Do yourself a favour and keep up with the upkeep!
Protect and Preserve Against the Hot Season
Just like the police – your first duty should be to protect and (pre)serve!
Don't wait for mould, algae, and fungi to appear in every square inch of your outdoor shed. If you see any signs of deterioration, apply wood preservatives. If you haven't applied any treatments for extra protection, this is the perfect time to do it.
Heat, precipitation, and insects are just a few of the summer inconveniences that can wreak havoc on timber buildings. That's why keeping the exterior healthy and happy throughout the season is crucial.
Treating the building with a protective coating is essential. And the same goes for wooden garden furniture. Start this process with some careful preparation to choose the type of wood preservative that works best for you.
For example, clear preservers help to keep the natural look of wood. Whereas, coloured ones have a dual purpose: wood preservative and stainer. Water-based stains are quick to dry and help keep dampness to a minimum.
Wood that has been treated with a suitable preservative or top-coat will withstand the harsh summer weather and last for years to come. 
Top tip: If you want to overcoat a wood preservative with water-based paint, be sure to use a preserver that doesn't contain wax for a more effective application.
Don't forget to examine the condition of the roof as well. It's the part of the building that takes the most punishment from the harsh elements. Remember, extra roof care is crucial if you want your outbuilding to stay in good shape from top to bottom.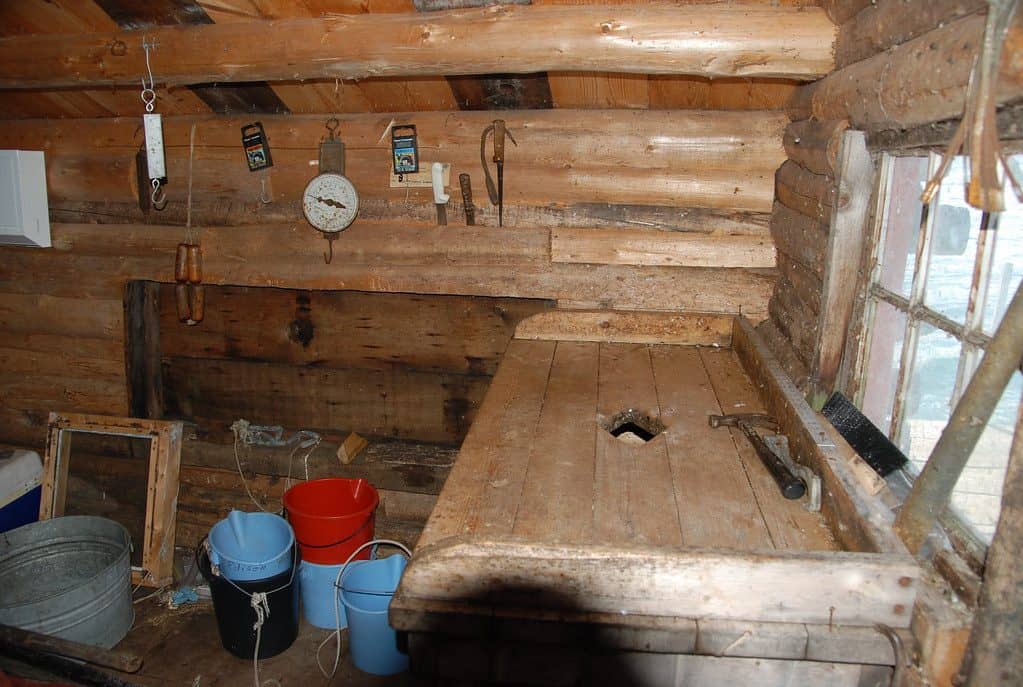 Deep Cleaning
You're still not too late to do a bit of spring cleaning in your outdoor shed. And, once you've spent some time on repairs, maintenance, and organisation, we can talk about deep cleaning.
Start by sweeping to clean the floor of unsightly and unhygienic dust and debris. Use a dustpan and brush to finish and avoid dragging your dirt piles across the clean floor. 
Keep an eye on any cobwebs and get rid of them on both the inside and outside of the building. It's only summer and not even close to Halloween! Try removing them with a vacuum in hard-to-reach spots.
Once everything's clean, you can wash down the area with a warm soap solution. Mop the floor, clean the windows, and polish anything that needs to really sparkle! 
Any items you deem worthy of keeping, e.g. your tools and equipment (duh!), should be wiped down before you place them back. 
Take this time to sand down any handles and get rakes and shovels into shape.
If your garden building is still showing dirt and grime residue on the exterior, maybe it's time to give it a wash with a hose or pressure washer. For example, if your shed has vinyl siding, a power washer makes a huge difference in blasting away stains and caked-on dust. 
And if your shed has a painted smart side, a garden hose might be your best bet. Either way, make sure to stand back to limit water pressure. Then you won't end up blasting a hole in the siding! 
Scrub off any remaining dirt, and use vinegar to wipe away mould and mildew. We know, spring cleaning can be tiring but it's not all bad. And a shiny shed can put you in a fantastic frame of mind.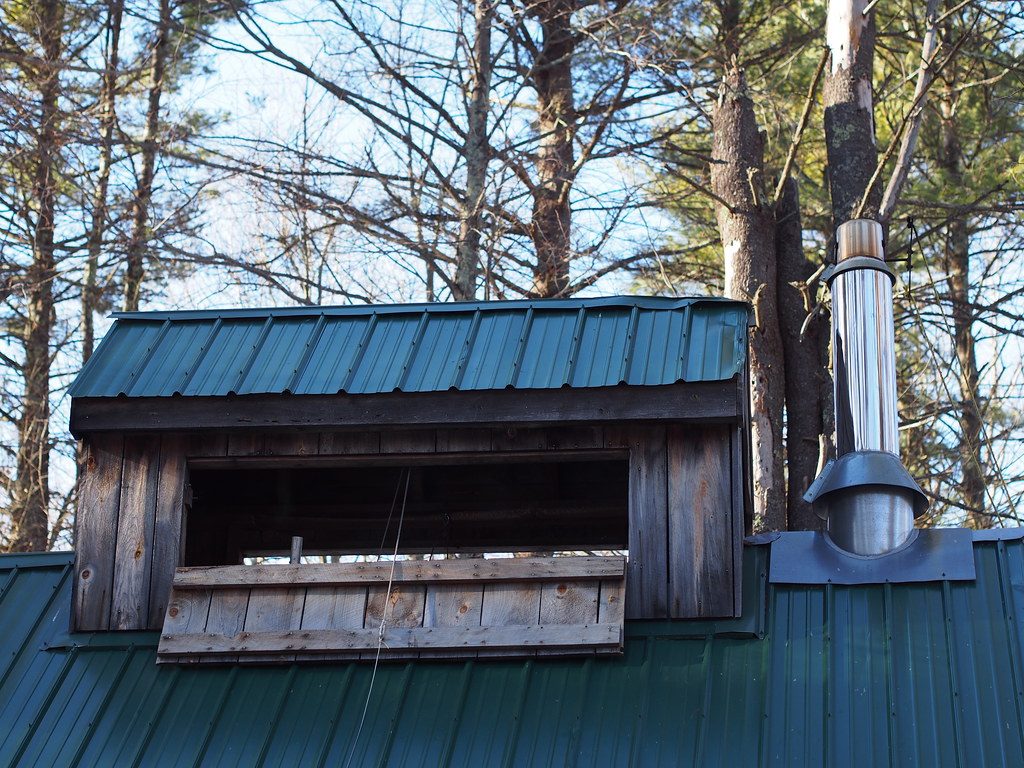 Ventilation Is Key
You don't want your building to be baked under the hot sun, do you? Ventilation can help you resolve your concern.
Installing a ventilation system in your shed can help keep the heat and dampness under control. Plus, it can create a good environment that's pleasant and comfortable to work in no matter how sweltering the weather is.
When there's an adequate amount of airflow inside, your shed will be a comfortable place to be. And with good ventilation, you can get so much more use from your shed, workshop, or craft room. Even better, your materials and stored furniture won't end up getting mouldy because there'll be adequate temperature control.
For ventilating small garden buildings, installing vents and roof windows will do. Opening and closing windows and leaving the door open from time to time are the most basic and effective ways to improve the air quality inside your building. On the other hand, a ventilation system can help prevent the buildup of moisture.
For larger buildings, a whirligig works much more effectively. They basically use wind power to draw hot air out of the building. Electric fans also are great for producing a healthy airflow, as well as cooling a shed. 
Top tip: An excellent way to combine heating, cooling and ventilation is to install an air source heat pump.
And there you have it! We hope these ideas will help you transform your garden building into a brand spanking new one and get it ready for the summer ahead.
If you think it's time for you to say goodbye to your old structure and buy a new one, we can help you find the building that meets your style, needs and your budget. See all our garden building options here.
Shop Garden Sheds