Check out how our customers have decorated their own Skinner Log Cabin and read what they had to say about it! We regularly update our products with the latest customer media, click on an image below to see the full story and all the images!
Why you're here, take a look at our ultimate guide to summerhouses!
September 2017
Nick's Skinner Log Cabin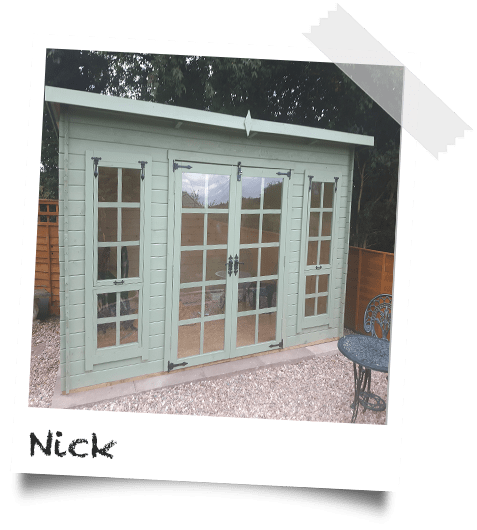 The summer house is perfectly positioned at the corner of their garden and beautifully painted with a garden table and chairs in front.
"Also, we were very impressed by your prices.  I rang your helpline to ask a few questions and found the member of staff extremely helpful, enthusiastic and knowledgeable…"