We love to catch up with our customers to see how they're getting on with their garden buildings. So this week, we spoke with Elaine to see how she had transformed her new BillyOh purchase.
Not all customers come to Garden Buildings Direct with an exciting business tale about how they wanted a garden office or a new business set-up. Many simply visit our business to create a relaxing retreat in the spare garden space that they have!
Elaine visited our site with hopes to do just that. She wanted to create a relaxing snug at the bottom of her yard where she could unwind with the family – while also adding value to her property in the long run.
Elaine was already aware of our brand prior to her purchase, and chose to visit our site first due to our great reviews and high quality craftsmanship.
'Great reviews, good quality products.'
After a little while browsing through our products, she finally set her heart upon our BillyOh Sasha Log Cabin Summerhouse due to it being the perfect size and design for her available space.
'It was perfect for the space we had planned for it.'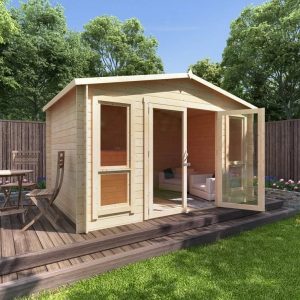 After a prompt delivery, Elaine got straight to work constructing her new product on its planned plot. Elaine and co.had it assembled in no time, due to our ready-cut timber panels and easy-to-follow instructions.
She decided to stain the exterior wood a darker shade or two for a holiday cabin look and painted the trims jet black to make it stand out. 
The interior was decorated sparingly, as Elaine wanted that minimalist and rustic vibe – as they say, less is more!
'We wanted to keep it as natural as possible.'
Comfy seating was installed, as well as an ample-sized entertainment system, with artificial shrubbery was also placed inside.
You can see the full extent of Elaine's makeover below: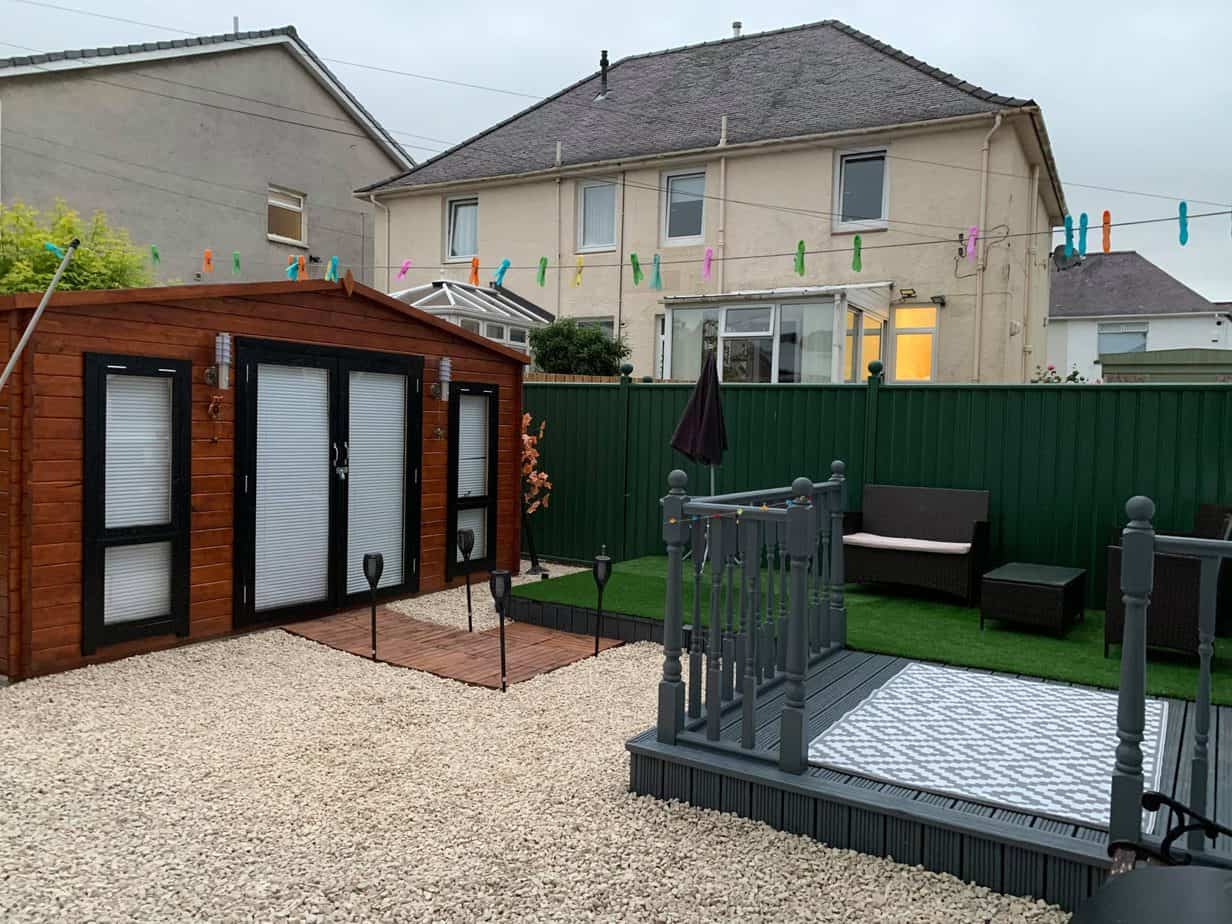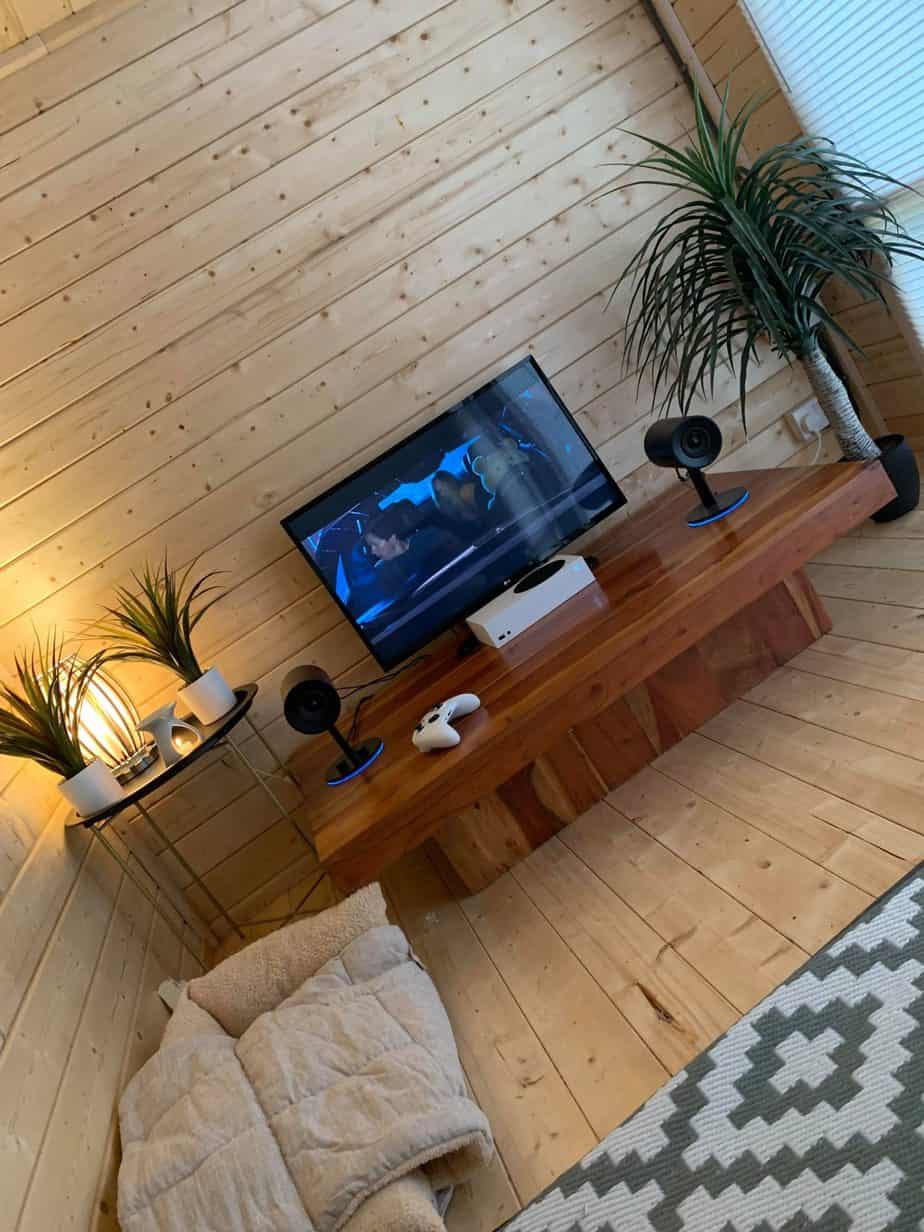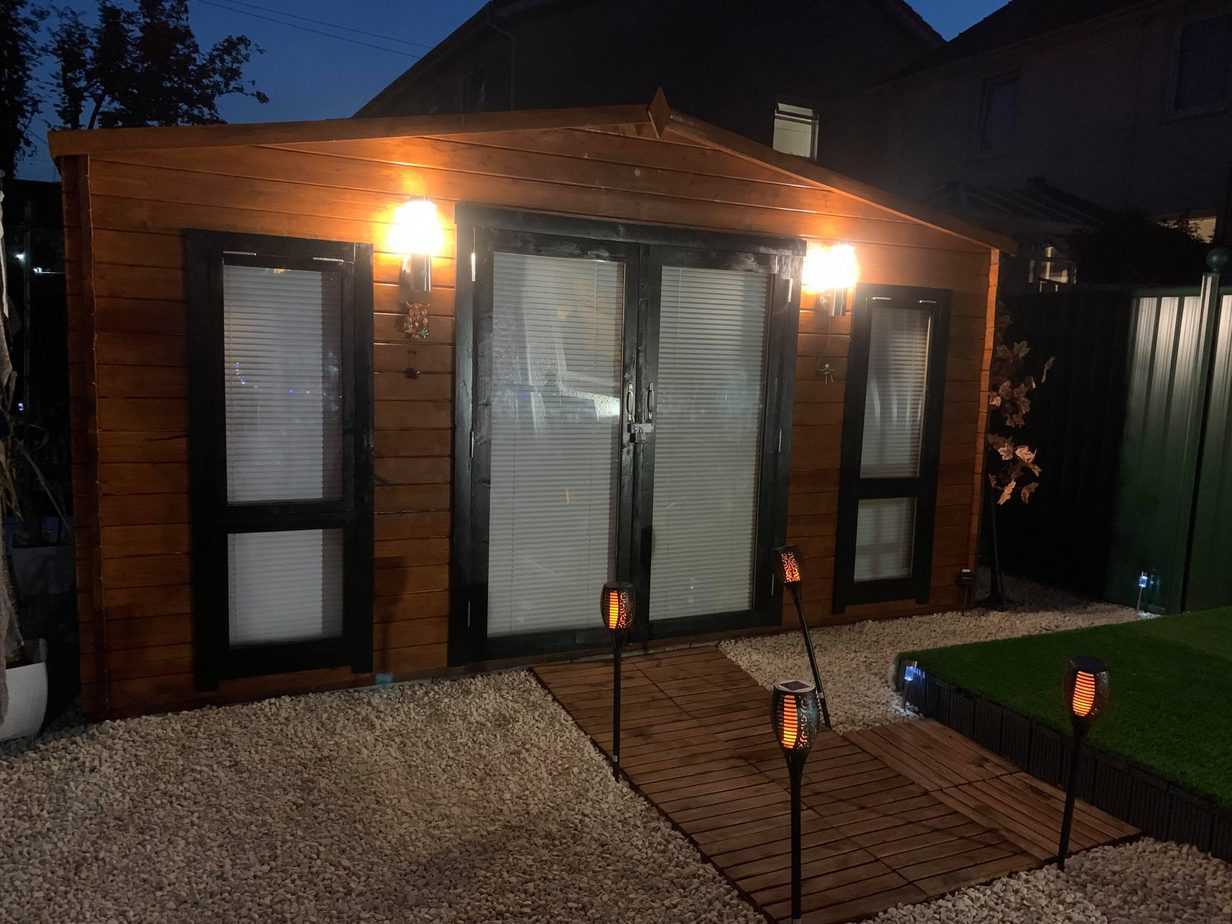 'It's peaceful and relaxing. A great place to escape.'
It's no surprise that the Sasha Log Cabin is one of our most highly recommended products. It's modern silhouette and ample natural lighting combined with its roomy interior make for a cosy getaway no matter the desired function!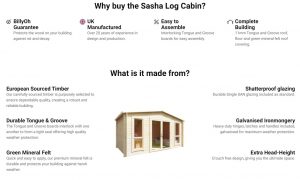 If you've got a great story about your BillyOh shed, summerhouse, log cabin or playhouse conversion – we'd love to hear it! Simply get in touch with us on our social media pages for a chance to feature here.
And why not check out some more of our customer stories here!
Shop Log Cabins