We advertise our buildings as DIY. For builders, it gives them an edge since they can customise it and show off their craftsmanship. But we had them all designed in a way everyone can build them on their own as in the case of Robin's BillyOh Harper Tongue and Groove Apex Summerhouse.
What made you purchase your building from Garden Buildings Direct?
"I was looking for a summerhouse either 7×5 or something smaller so I searched the internet and visited some local dealers. I spent quite a while deliberating on which size would suit the space I had available and settled for 6'x4′. Searching again, I decided that your house was the best deal." Robin says.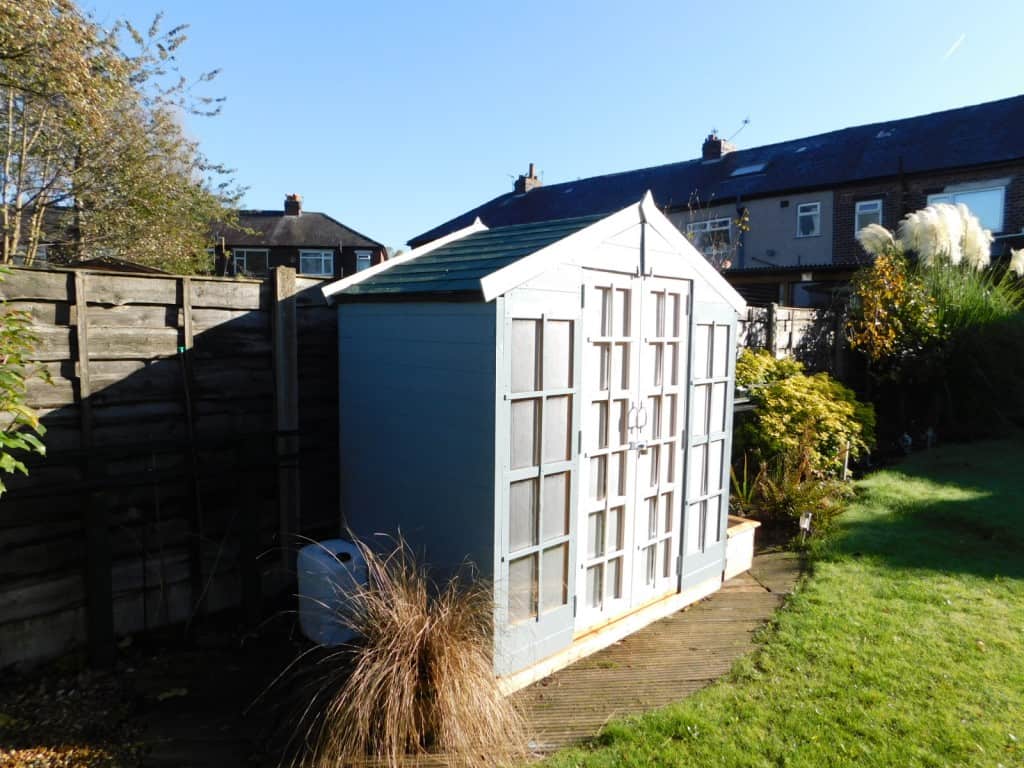 How was your customer experience?
"I was amazed at how quickly it was delivered. There were several instruction videos on the subject and was easy to follow and fit." says Robin.
How are you finding the building now?
"My first task was to paint it before it was to be erected which took a little longer as to the inclement weather. I was a little apprehensive about actually building the unit but after watching your online help videos and some assistance from my wife managed to erect the summerhouse. Had a little trouble with the positioning of the roof panels and the centre roof support but got there in the end. I think I've done a pretty good job, considering I've never tackled anything like this before!"
How did you decorate it?
"I used paint from the B & Q garden colours range, Stone and Baltic blue. I had ordered the shingles roofing to increase the lifespan of the 'house'. The instructions suggested that with the aid of some cardboard to protect the glass the surrounds could be nailed in position! A bit tricky! Decided to fix them in place with 'No more Nails' which seems to have done the job!" explains Robin.
Not only this tongue and groove  summerhouse but all our buildings are tailored to allow you to erect it on your own. Careful engineering and architectural design allows you even us, to have it your way as they say. Just like finishing a big puzzle, the feeling of success that comes after seeing the erected building is truly rewarding.
Take a look at our other BillyOh Harper T&G Apex Summerhouse customer stories!
For more information on summerhouses, check out our Ultimate Guide!