Memories spent relaxing with family and friends in your own summer house will definitely last a lifetime. Nick and his wife Louise were looking for summer houses and even checked different show areas. Nick shares his story on why they purchased the Skinner Log Cabin summer house.

What made you purchase your building from Garden Buildings Direct?
"We looked around the show areas for summer houses and didn't really see anything that ticked our boxes. I looked online and found your website (which is excellent) and really liked two or three models. Also, we were very impressed by your prices." says Nick.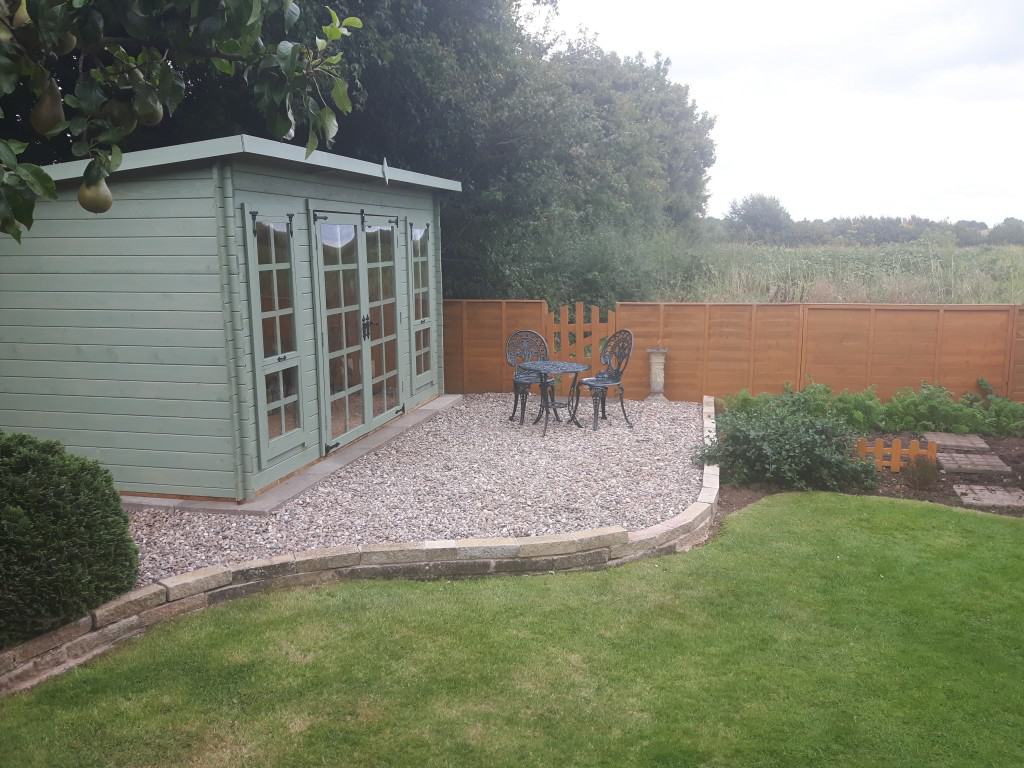 Why did you choose the Skinner Log Cabin Summerhouse?
"I rang your helpline to ask a few questions and found the member of staff extremely helpful, enthusiastic and knowledgeable. Following my telephone conversation, I was convinced so we chose the model we liked best (the Skinner 12×8) and ordered online." he narrates.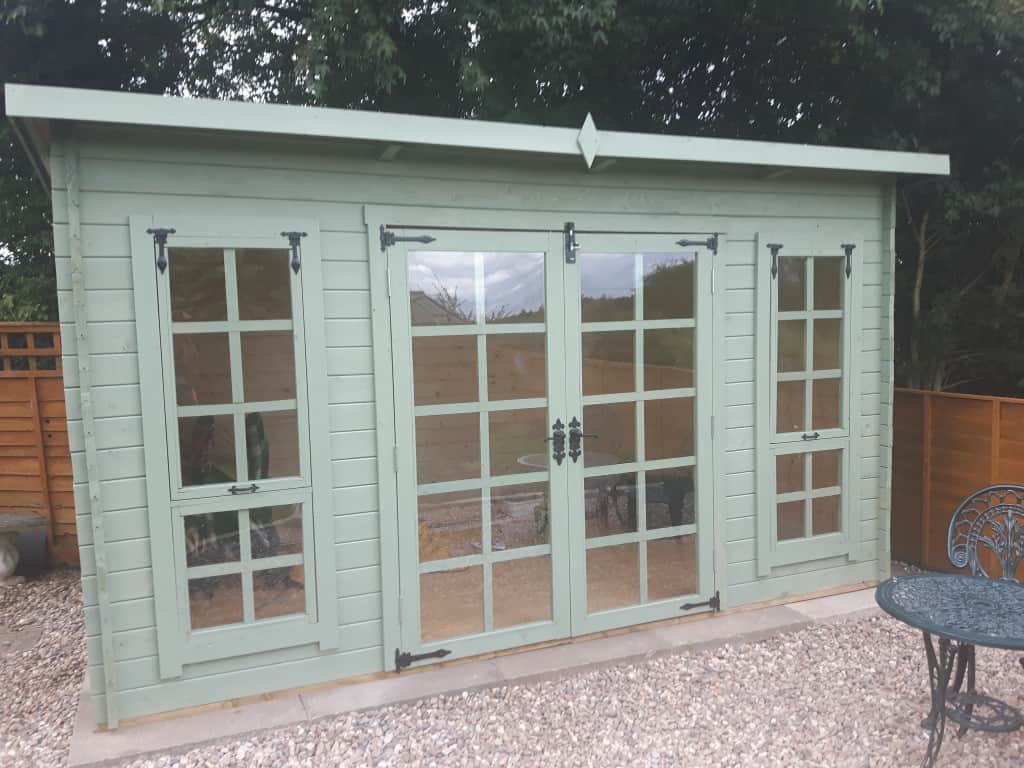 How was your customer experience?
"I was kept up to date through emails and texts. Delivery was speedy and prompt. The delivery staff were also very helpful and gave me some useful tips to help me erect it." he says.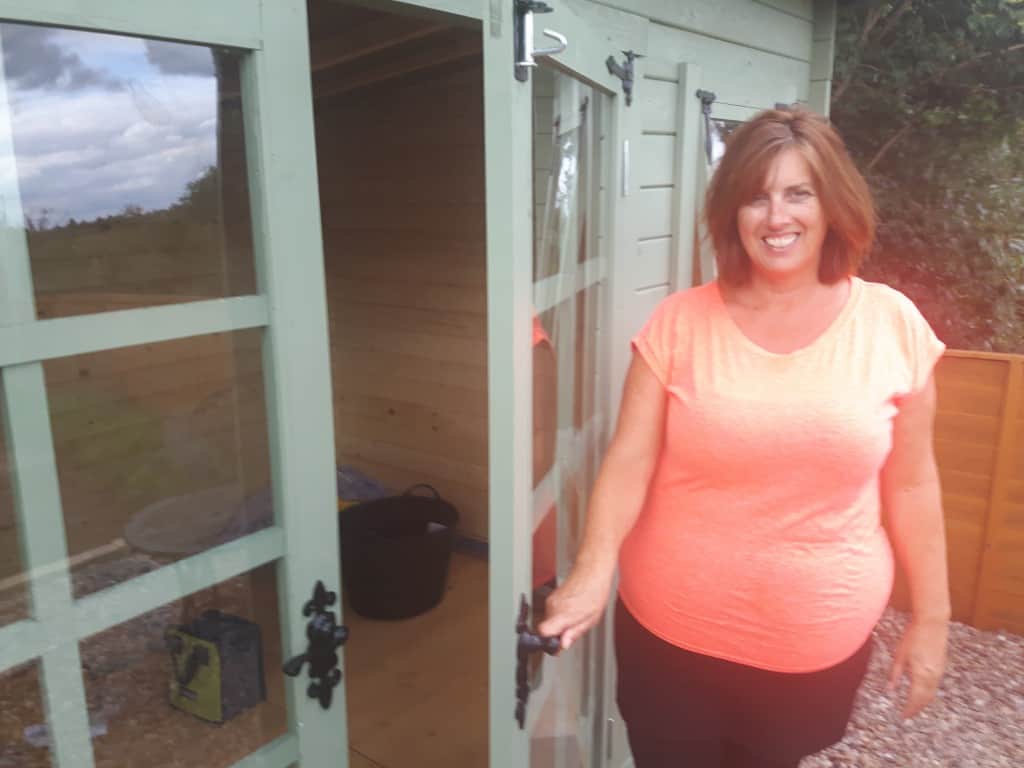 How are you finding the summerhouse now?
We had a BBQ with our family and friends and our new summer house received lots of praise. Our Granddaughter is looking forward to having a picnic in the summer house!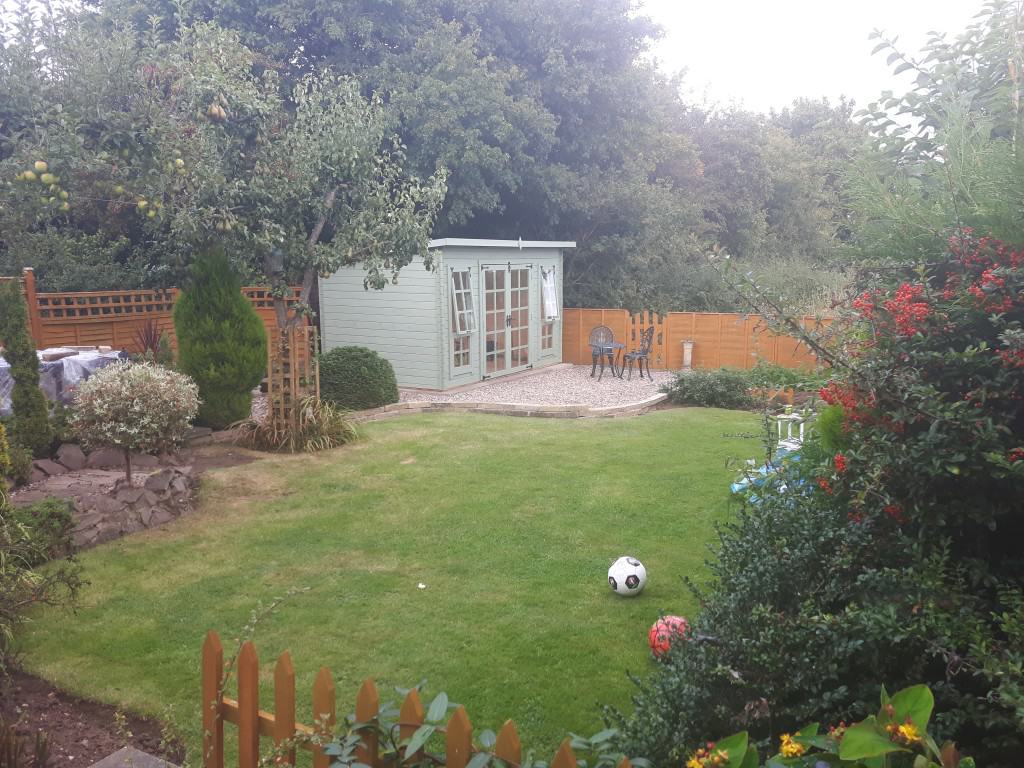 Would you recommend buying from us?
We have no hesitation whatsoever in recommending your company.
Nick and Louise have a perfect summer house in their garden that they will enjoy with friends and family all year round. Hosting a party or simply relaxing. Grab your own summerhouse now and check our wide range of summer houses from garden, contemporary, traditional and a lot more.
More BillyOh Skinner Log Cabin Customer stories.