The end of summer is only the beginning of making the most of the great outdoors, your garden included.
The leaves begin to change, new colours emerge, the days are shorter, and the nights are chillier. Autumn is a beautiful time of year to cosy up around an open campfire while the temperatures still allow you to get outside.
Aside from gardening jobs, there are plenty of ways to enjoy your garden in during the autumn season. It's a real shame that these are often overlooked – but not anymore. Browse through and see how you can bring the autumn into your outdoor space in flourishing ways!
Scroll down to learn all about making the most of your garden in autumn.
Welcoming Autumn in Your Garden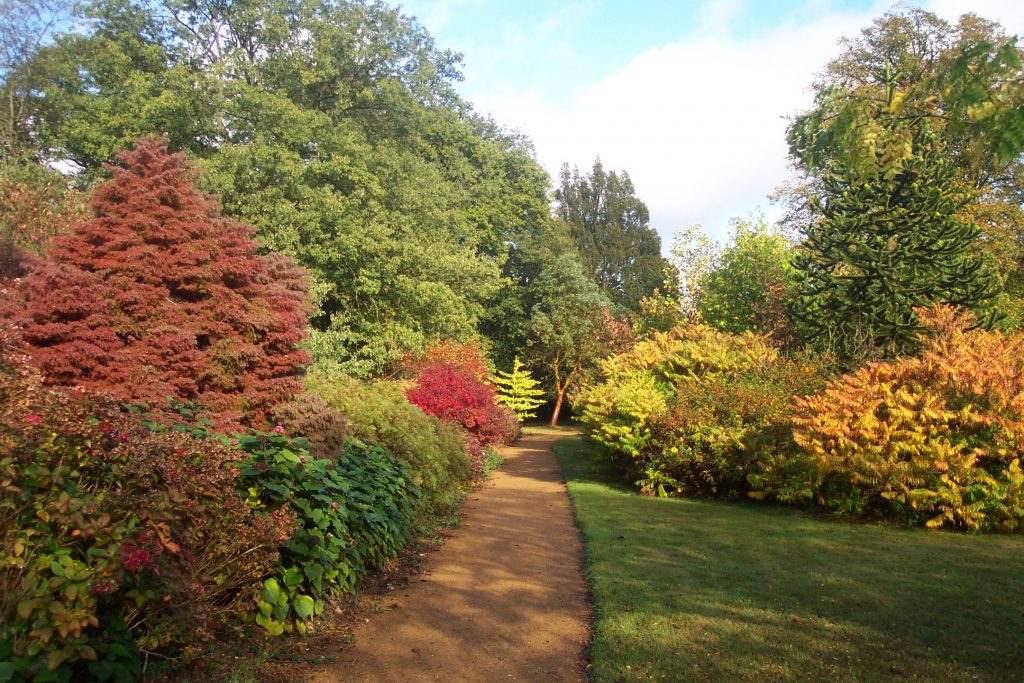 Autumn is often seen as the 'end of the season'. Little do many know it's the start of cosy fires, beautiful colours, and hearty meals.
Whether that's around a fire pit, a dinner table, or even on the lawn, bring some "hygge" into your garden. This is a Danish term that means spending time in snug places and relaxing with the people you love.
And there's no better way to make the most of the season and your garden than that! Below are the fun ways to keep getting outside, enjoy your garden and keep you inspired in autumn while respecting and enjoying the season.
Watch out for wildlife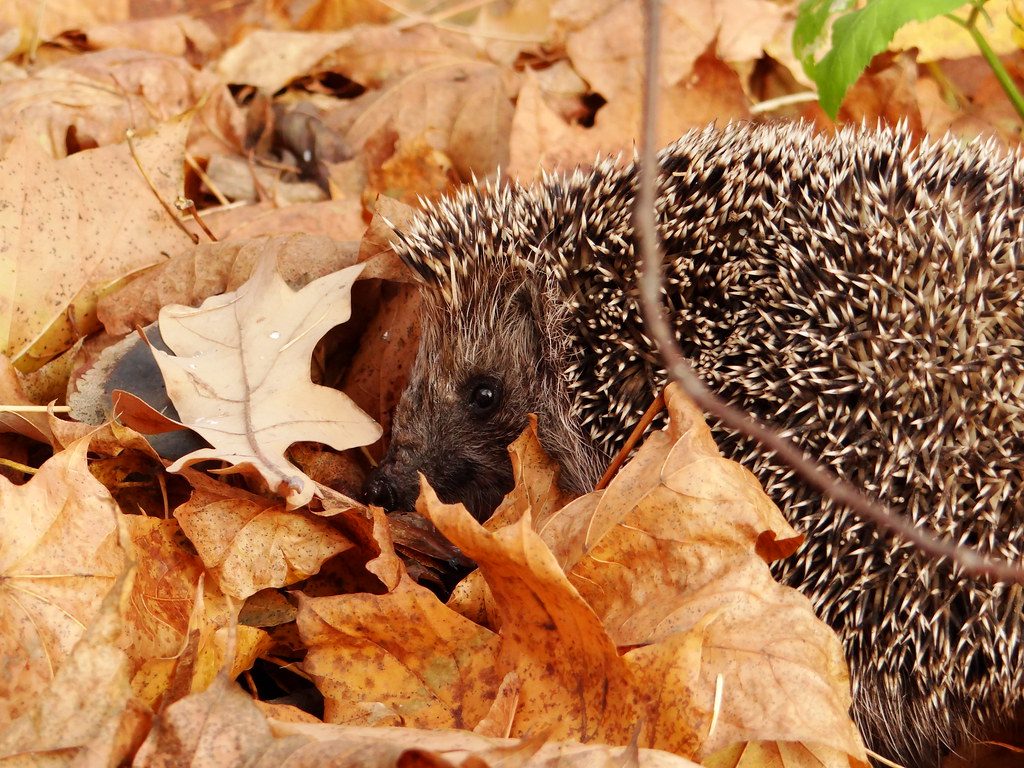 Your garden provides important habits for many wildlife. This includes birds, hedgehogs, ladybirds, and even earthworms. Take advantage of the season to get out animal spotting; it's a good time to put out bird feeders, too. If you're doing any landscaping, watch for hedgehogs preparing for hibernation.
Give them the habitat they need with a DIY house using a pile of leaves and logs. Speaking of hibernation, pile up leaves and other vegetation to make a compost heap. It provides the perfect spot for dormancy. What's more, it'll benefit insects, bacteria and even some mammals.
Another way you can do your bit is to let your backyard go a bit wild. Avoid pruning too harshly to offer the ideal environment for invertebrates in winter. Opt for a trim and leave plenty of foliage at the ground level. Not only will the insects and birds be grateful, but it may also protect new shoots from frosts.
Keep growing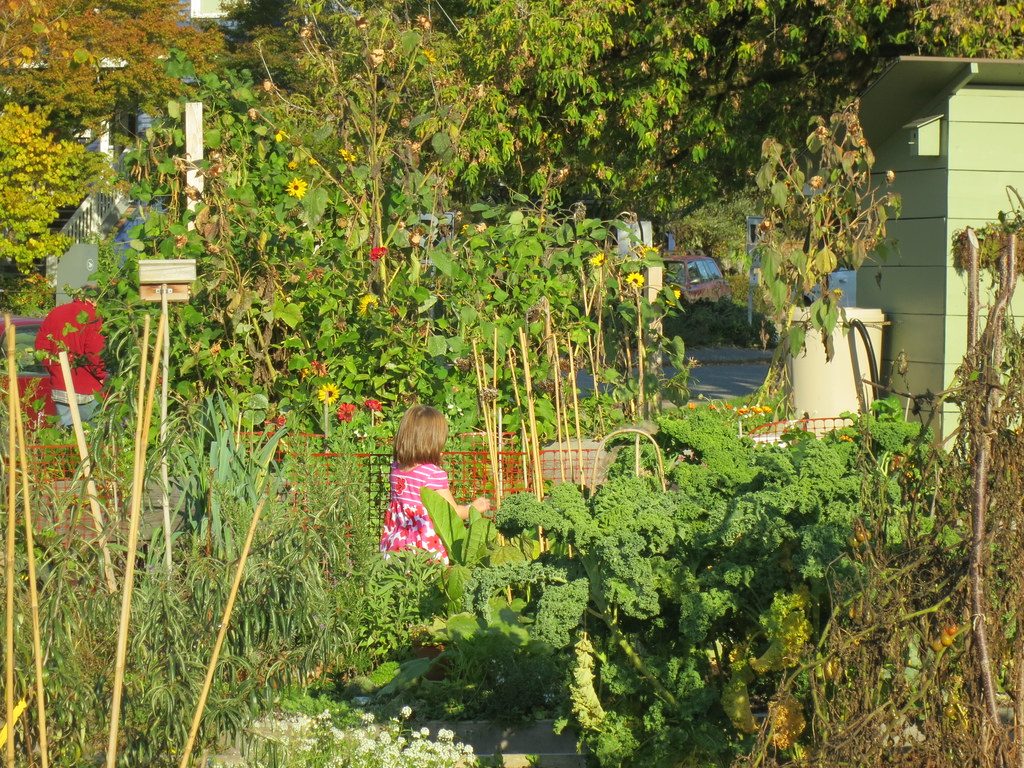 Generally, autumn is the harvest time for vegetables grown either in your home, greenhouse, or allotment garden. But late August to early September can be a good time to sow some veggie seeds for wintertime.
So, even when it gets darker and cooler, keep the cultivation going and serve fresh greens on the table. After all, you won't run out of growing options over the colder months. Here's a range of veggies suitable for the season and are ready for your plate or storing by early winter:
Beetroot

Broccoli

Cabbage

Carrots

Cauliflower

Kale

Leaks

Lettuce

Radishes

Turnips

Mustard leaf

Onion

Parsnip

Second cropping potatoes

Spinach

Spring onions

Swedes
Lucky for you, they require less maintenance. Watering is mostly needed over longer dry spells. Check out our Autumn or Winter planting calendar for more information.
Match the seasonal feel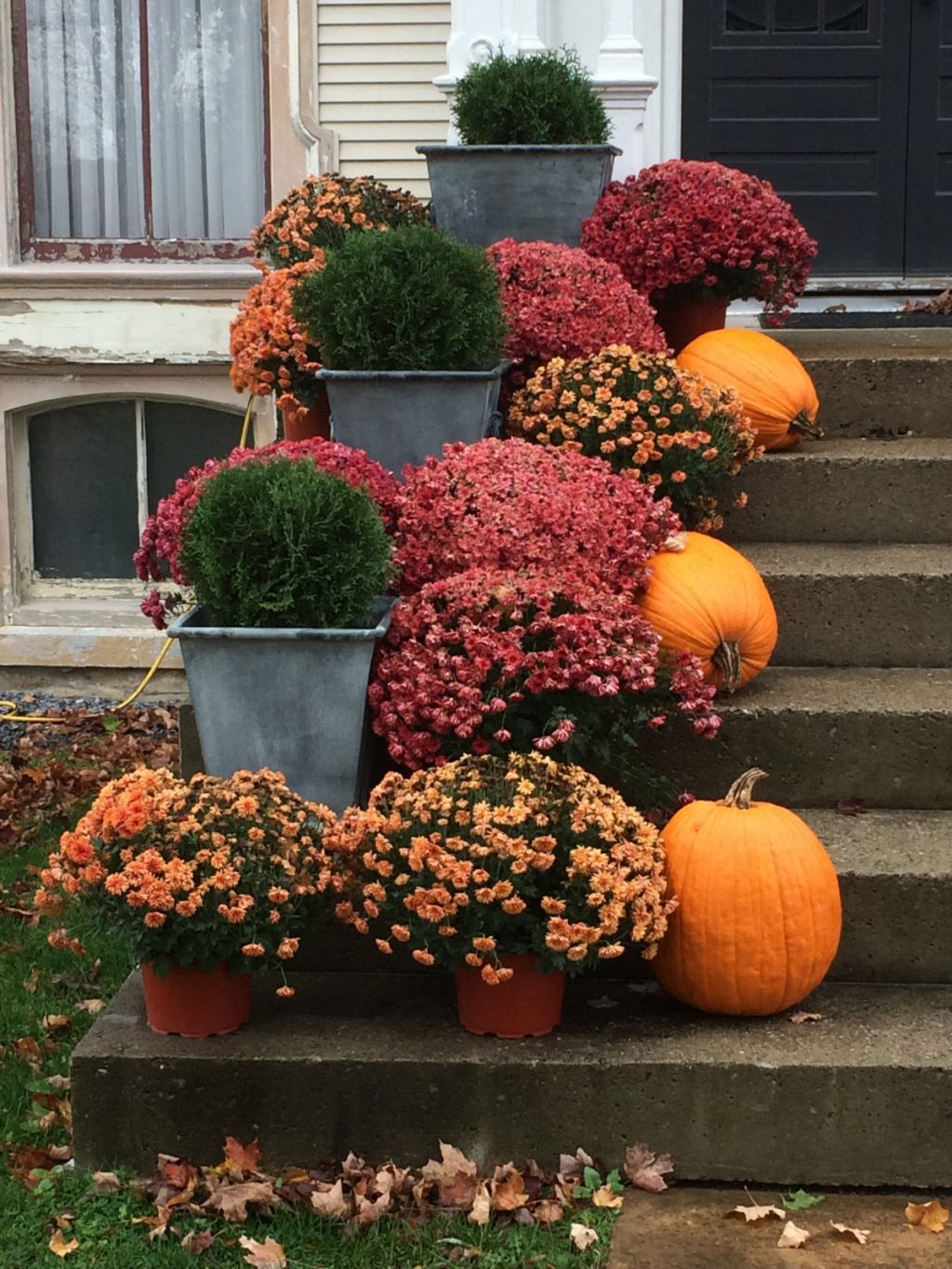 Celebrate the season with a themed garden. Get creative and experiment with warm colours and gourd collections. A fresh way to do this is to create a display with candles, pumpkins, hay bales, and dried flowers. Incorporate some perennials into the mix, too, for a seasonal display. Bring all this together in charming arrangements in your front or backyard, patios, and so on.
A cabbage and ornamental kale in window boxes, for one, will be a stunner. Or a wreath with the colours and textures of autumn to brighten up a garden gate or decorate a potting shed. Gnomes and fairies can also grace your outdoor space with a touch of autumnal whimsy. Carve some pumpkins and create a mini villa out of it.
If the weather allows, the village can make a wonderful addition to a Halloween garden. But in the meantime, check these gnome garden ideas for more inspiration!
Keep the grill burning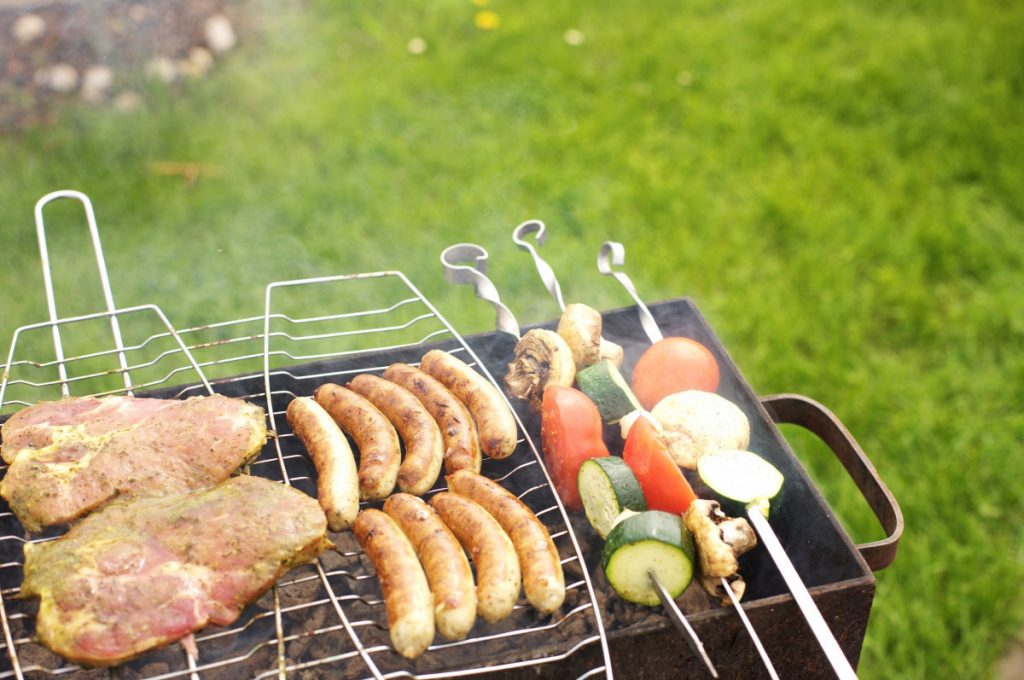 Don't let your outdoor kitchen, especially your BBQ station, go into hibernation. After all, the grilling season isn't limited to summer! Grilling is a great way to get a hearty meal on the table during the week. Choose a quick and easy recipe and have a relaxing outdoor meal with your family.
Shy away from tradition and use your BBQ for more than just juicy steaks this season. Add a smoky char to some of these unbelievably tasty recipes:
Grilled pork chops with apple-bourbon glaze

Portobello mushroom burgers with carrot-cabbage slaw

Grilled apple salad

Grilled pumpkin with rosemary and sea salt

Pumpkin barbecue sauce
It's also worth investing in a high-quality BBQ grill or a smoker for year-round use. And what better companion to have for your grill than a fire pit? Top off the evening with some autumnal drinks, such as a really rich hot chocolate.
Plan ahead for Christmas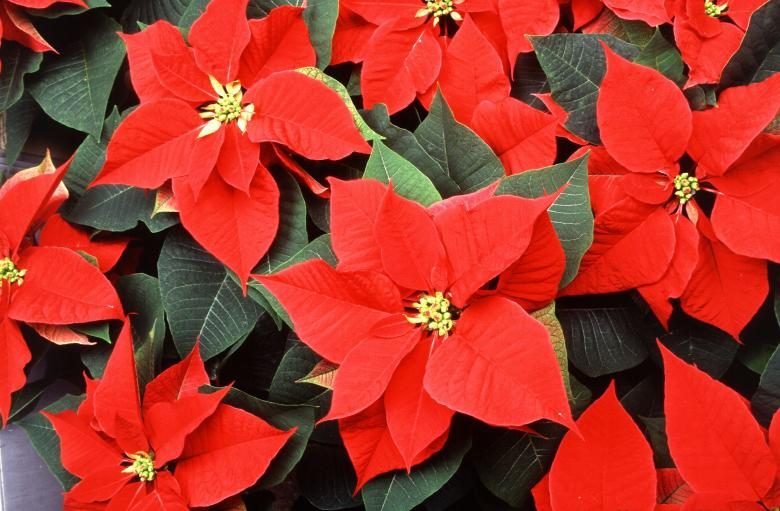 A magical way to make the most of your garden this autumn is to prepare for the upcoming festive season. It could be gathering and preserving flowers, seed heads, and herbs for Christmas. Prepare the evergreen sprigs, colourful twigs and dried perennials. When the time comes, you can create a magical winter wonderland vibe in your own container gardens.
A Christmassy garden would also not be complete without a Poinsettia display. Known for their red & green foliage, they're effortlessly perfect for the cheery season. Put a display on your patio, in vases for your dining table set up, or in flower beds to create a focal point. Want some more? These Christmas garden ideas will help you create a jolly outdoor space in no time!
Invest in a rattan garden furniture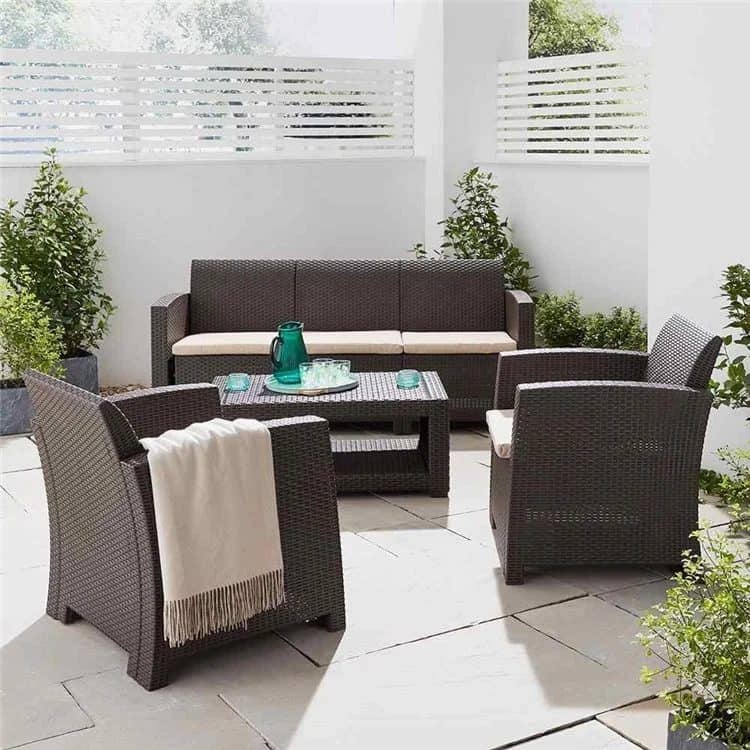 Fall is not all doom, cold and gloom. There's still warm and comfortable weather to enjoy. And to make the most of it, equip your patio with high-quality furniture. Investing in functional rattan garden furniture, specifically, ensures you'll have comfortable autumns. 
As you already know, the season is often associated with lots of gardening work. After doing all that work, you'll want to sit down to get some rest, admire your garden and enjoy the fresh air. The beauty of rattan furniture is as good as sitting on your patio on a summer day. Even with unpredictable autumn days, the furniture is low-maintenance. When it rains, you can shake the water off and give it a quick wipe dry with a cloth.
The same goes for any leaves, twigs or dust. As for the cushions, they can be kept inside or somewhere dry, like in this garden storage box. Take this Marbella rattan sofa set, for example. It won't fail to impress once it is introduced to your home or garden.
The contemporary design and sophisticated minimalist colours add a whole new dimension to your garden. Make the most of it by throwing a final garden party to wave goodbye to summer and a welcoming the new season!
Bonus: Gardening Jobs for Autumn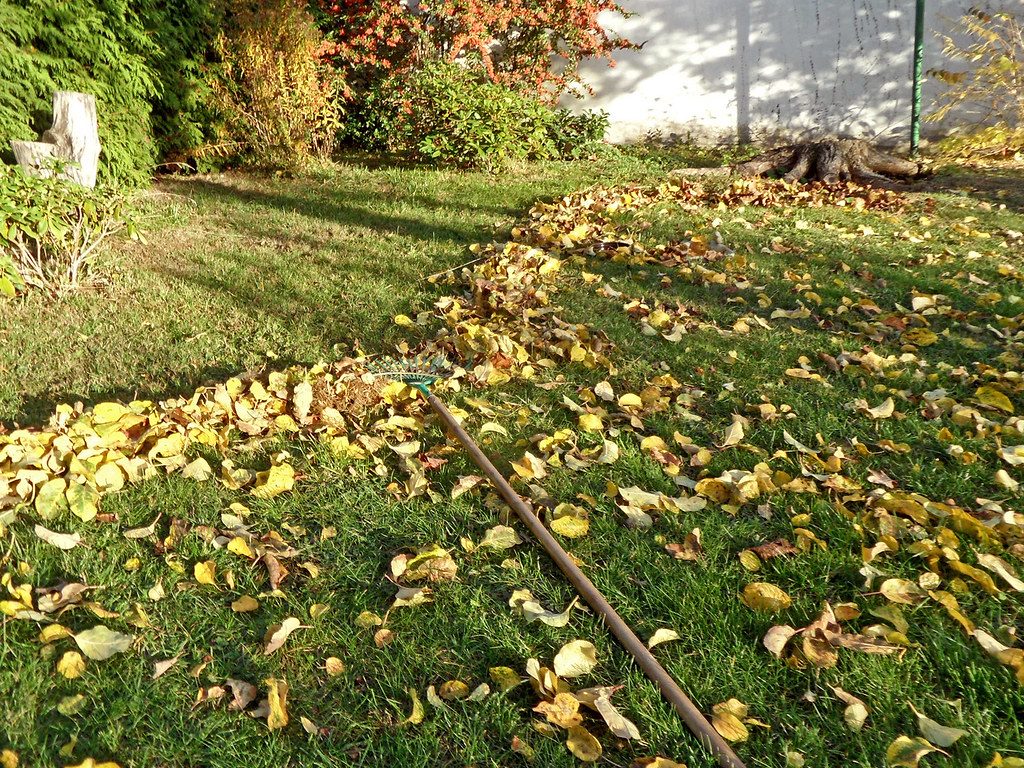 It pays to prepare before you get the ball rolling. Take these tasks step-by-step, and your garden will be in tip-top condition come autumn. An autumn-ready outdoor space means more time to enjoy the season. Here are some suggestions for autumn gardening jobs:
Brush your

artificial grass

to prevent moss and weeds – or mow your lawn if you have real grass.

Continue to feed and water pots

Deadhead and trim hedges

Don't forget to weed

Feed your lawn (scarify, aerate and overseed, if necessary)

Plant spring flowering bulbs (check these

spring garden ideas

for more)

Rake the autumn leaves

Sweep patios and paths

Tidy up perennials

Top-up your pond
Doing all of these should provide more room in your garden. With much more outdoor space, you and your family will surely find lots of ways to make the most of it.
Round-up
There are so many things to love about autumn, one of which is bringing the season into your garden. It's a lovely time to spend outdoors as the weather is cool but still fairly light.
Let this guide help kick–start the season!