Growing your own greens at home is very rewarding, but it can also be demanding. For one, you need enough space to cultivate crops.
If you're keen on honing your gardening skills but don't have the plot to do so, you're not alone. But our allotment ideas and tips have got you covered!
---
Planning Tips
Carefully plan the layout and think about how you'll use your plot practically all year.
---
1. Start with your plot layout
Think of what type of soil you have, which plants will grow well, and how the sun hits your plot. Are there any useful existing structures and access to water?
You also need to equip yourself with good-quality gardening tools.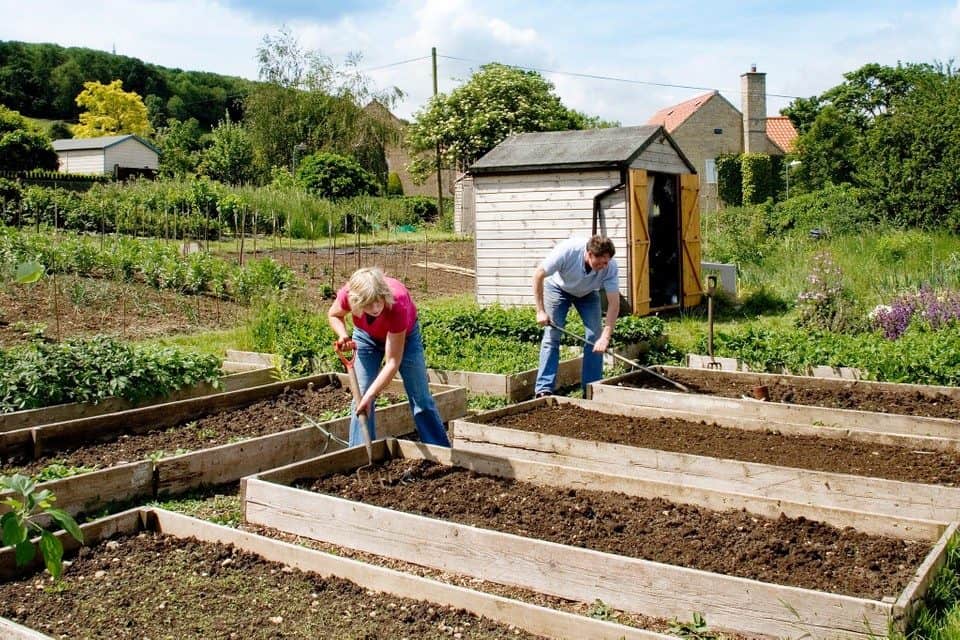 2. Go for raised beds
When it comes to structures, raised beds are recommended for beginners. They're low-cost and effective, and the soil quality is easier to manage.
Raised beds are also the secret to getting nice straight pathways in between.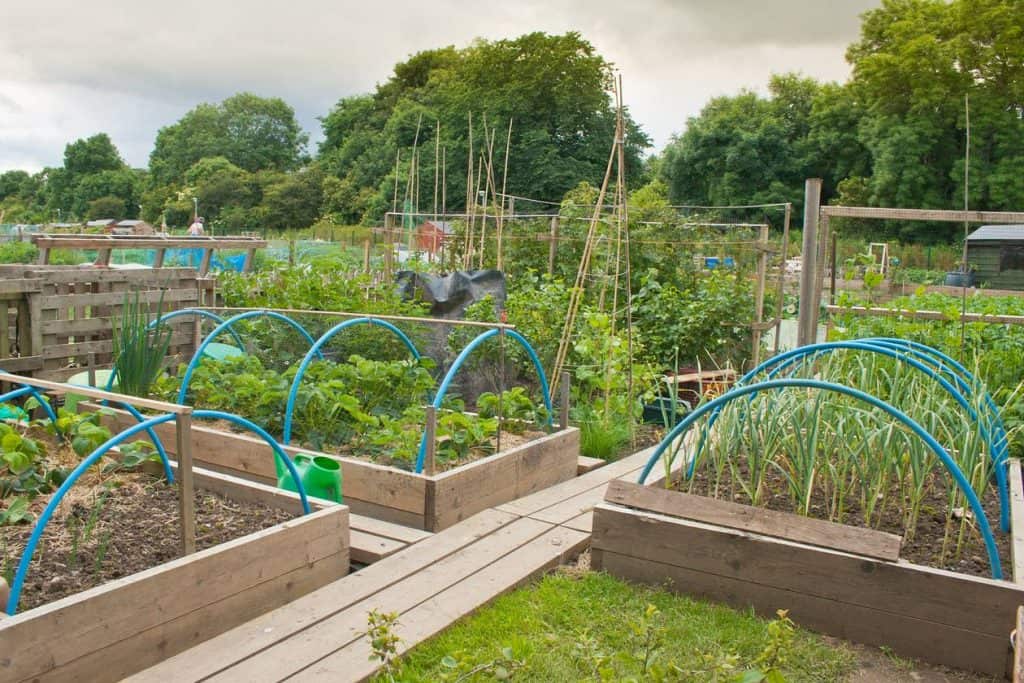 3. Install a watering system
A water tank is best for permanent irrigation needs, but you can also go the DIY route. Recycled plastic drums, for instance, are great for harvesting rainwater.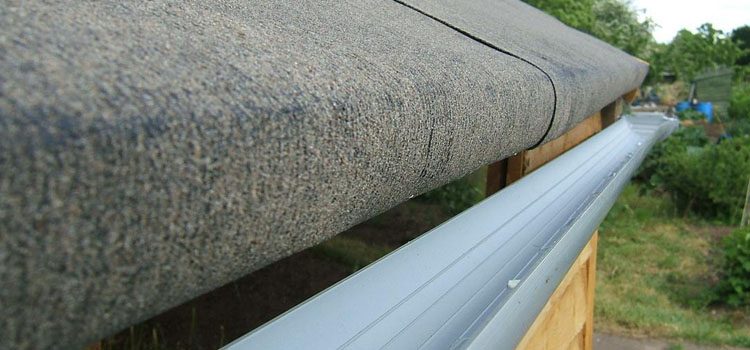 4. Aim for a low-maintenance plot
Growing plants with little care needs is key to a low-maintenance plot. This is especially worth noting if you won't be spending a lot of time tending your allotment.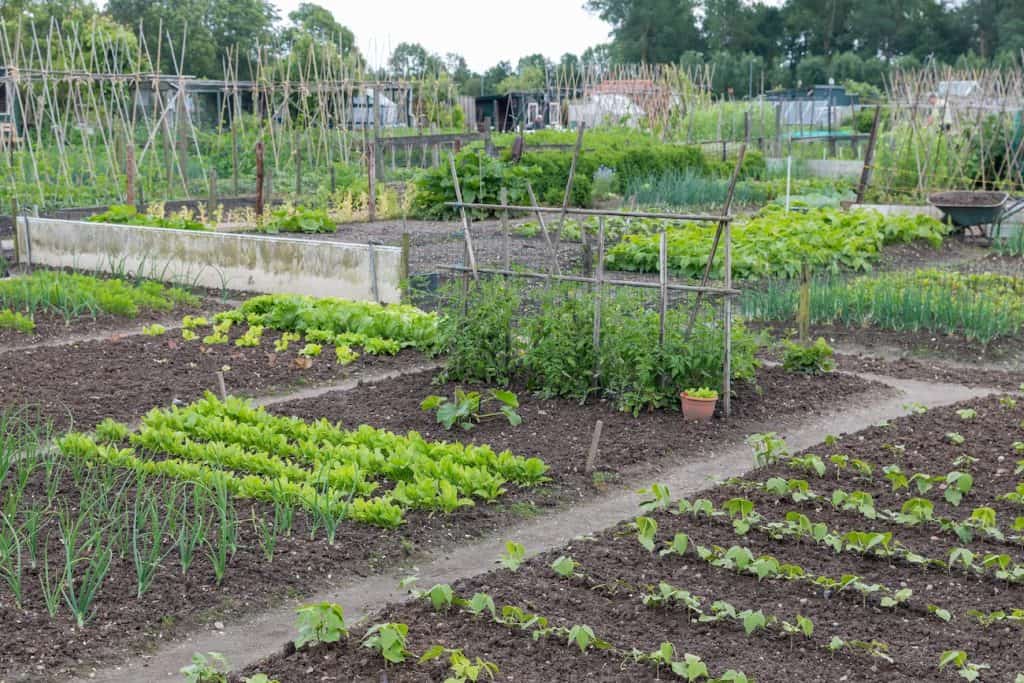 5. Think vertically and horizontally
Whether you own your plot or it's rented, big or small, you can extend your growing space with two simple tricks – cultivating vertically and horizontally.
This can be done through trellises and climbing frames or stepped raised planters.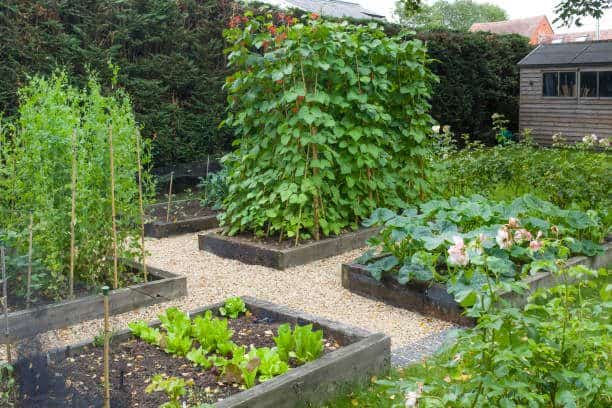 6. Prepare the mulch
Mulch works well for reducing moisture loss, improving soil nutrients, and minimising weeds. You can either use organic mulch, such as grass clippings or bark, or inorganic mulch.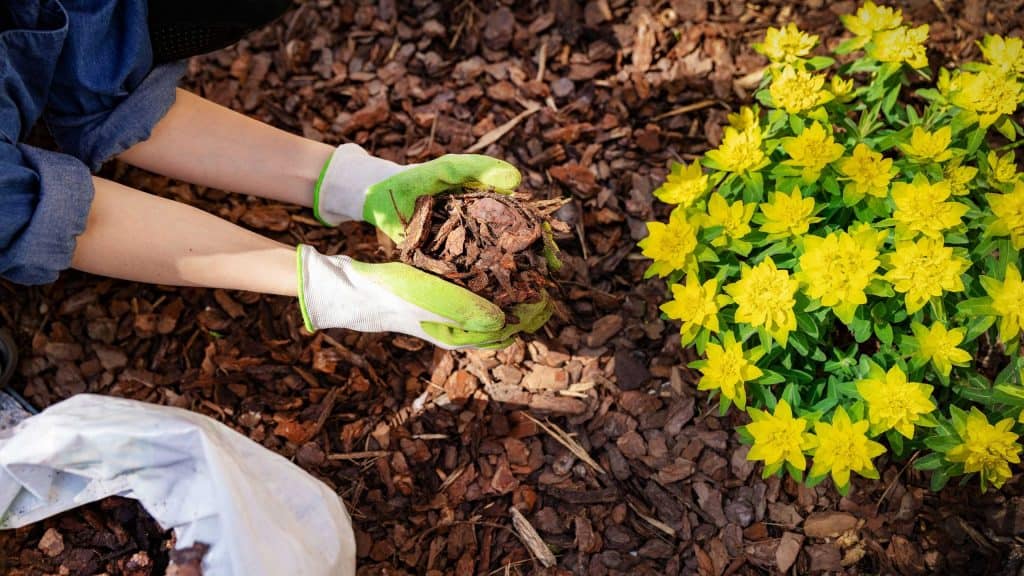 7. Weed the plot
Weed the entire plot if necessary, using a hand fork, your hands or a weed killer. This can pay off big-time in the long run, ensuring your garden is weed-free for the rest of the year.
Here's a handy guide to identifying the most common UK weeds.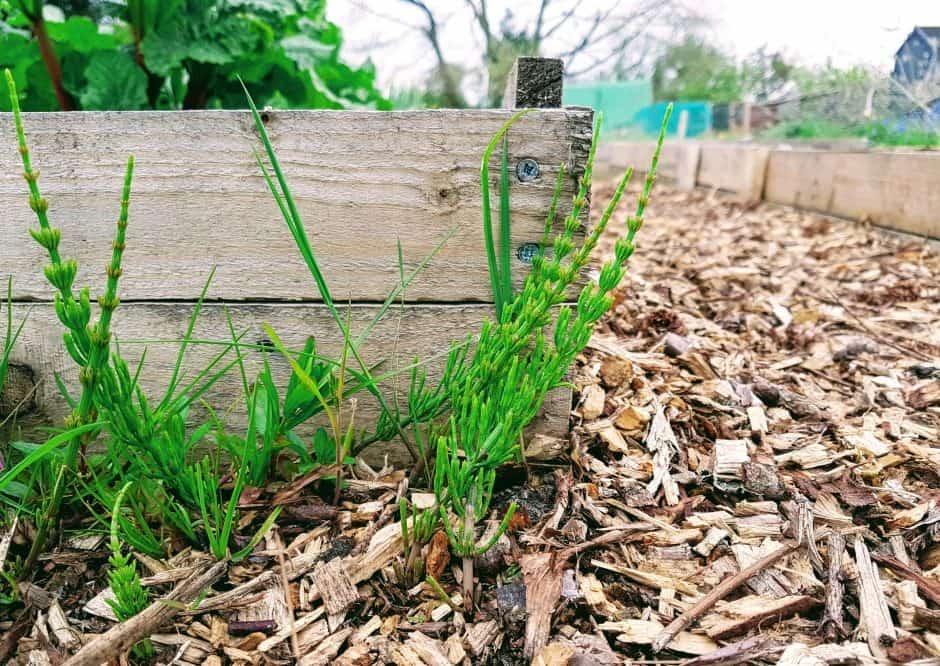 8. Clear the space
Get rid of old equipment and plants, and get your plot ready for a fresh start. The same goes for plants or vegetation that's been lying around and unmaintained. Skip this part if your plot is, of course, newly made.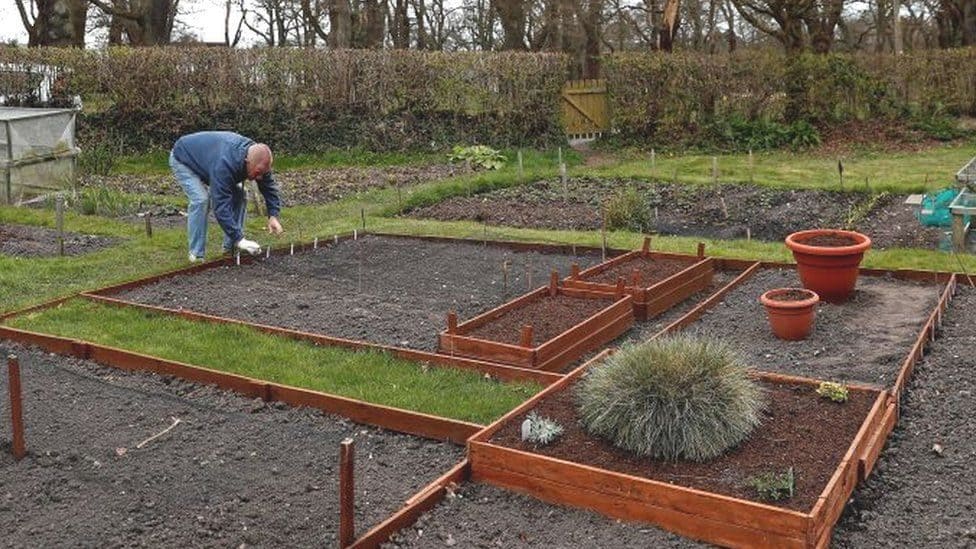 9. Include an area for the herbs
The benefits of planting herbs throughout your plot extend beyond protection. Repelling insects with their strongly scented leaves is just one of their benefits.
But they also help enhance the flavours of other plants. Take growing basil alongside tomatoes and lettuce, for example.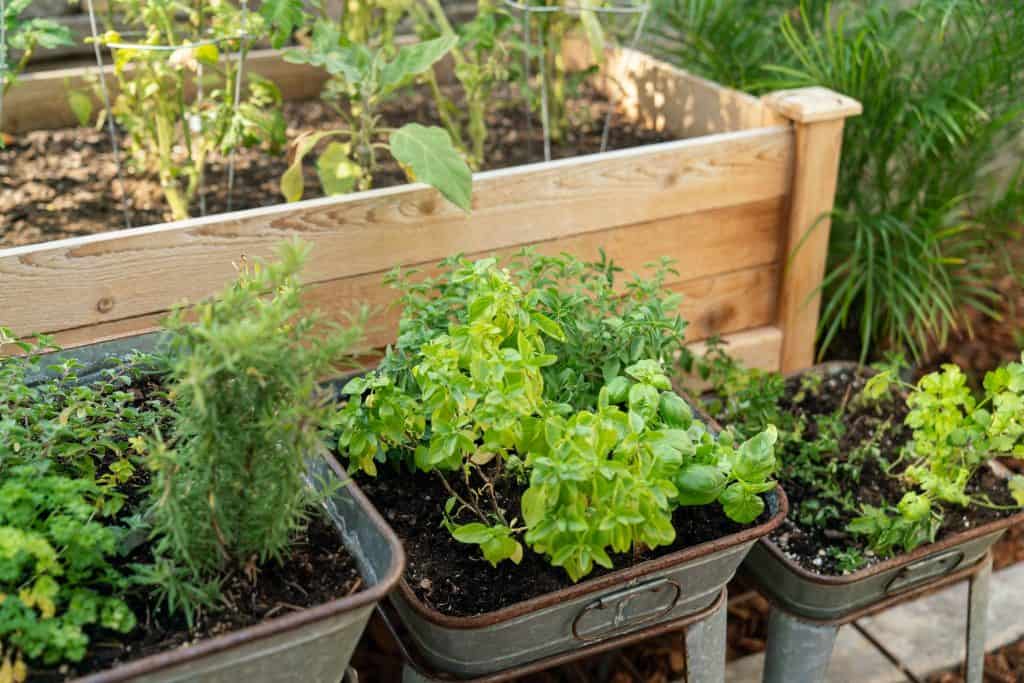 10. Add a dedicated spot for a greenhouse
This means you can evade almost all seasonal changes and weather conditions year-round. No matter what the British weather throws at you, it won't allow your gardening efforts to go to waste.
A greenhouse can give you that much-needed flexibility for any form of cultivation.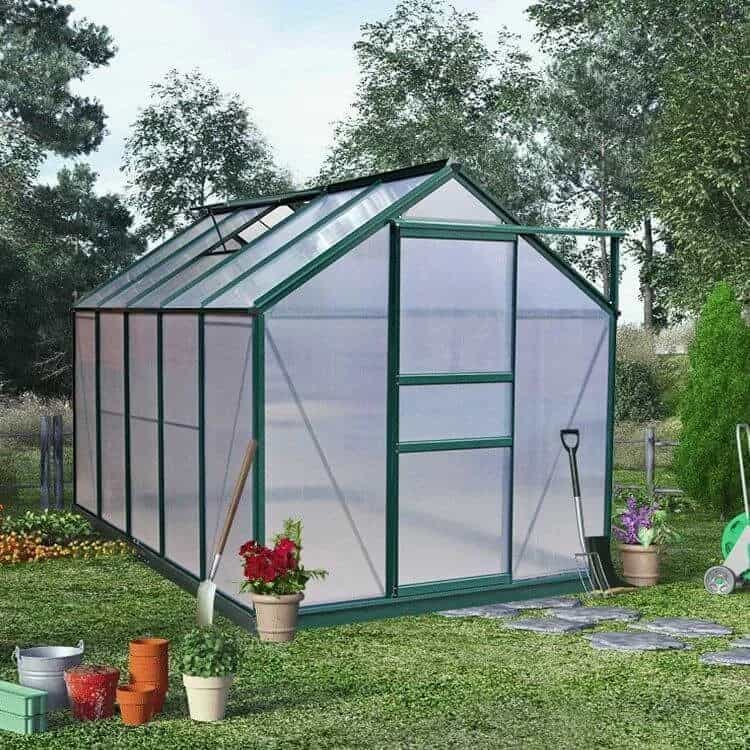 ---
Allotment Ideas
Whether you're renting your plot or not, making improvements can enhance your experience. These allotment ideas will help you make that happen!
---
11. Set up a tool storage solution
If space allows, you'll need a structure to house your garden tools securely. Small and tall shed storage with a good padlock is your safest bet. Alternatively, go for a stackable 3-in-1- steel toolbox set and brings tools home with you after.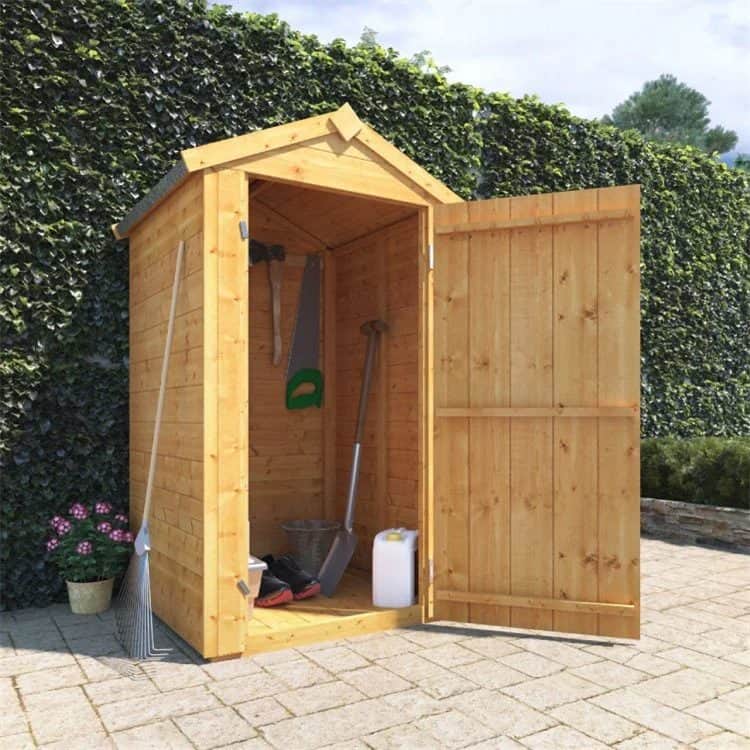 12. Consider companion planting
Make the most of your plot and the quality of your produce with companion planting. The idea is to grow a variety of plants that grow well near each other, such as lettuces and radishes between melons or squash.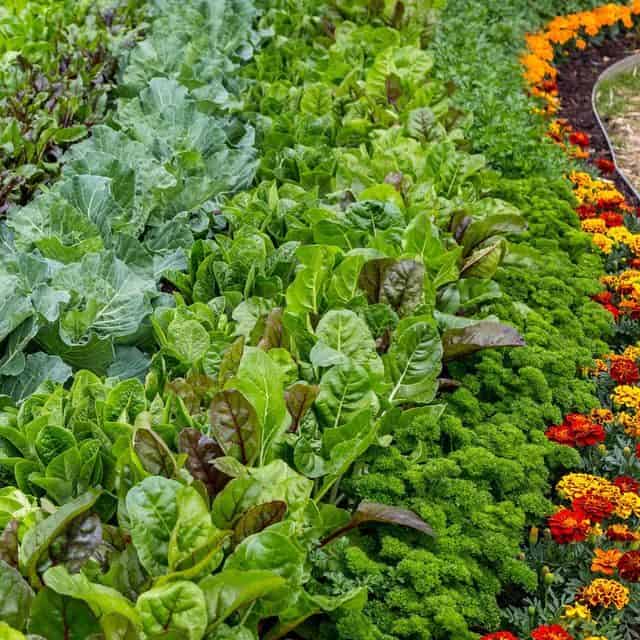 13. Rooftop allotments
This method works well for those who live in cities or apartments with no backyards to tend to. If you're one of them, take advantage of your rooftop (if you have access) and install raised bed planters.
The plants will need the right light exposure and adequate soil and water to thrive well.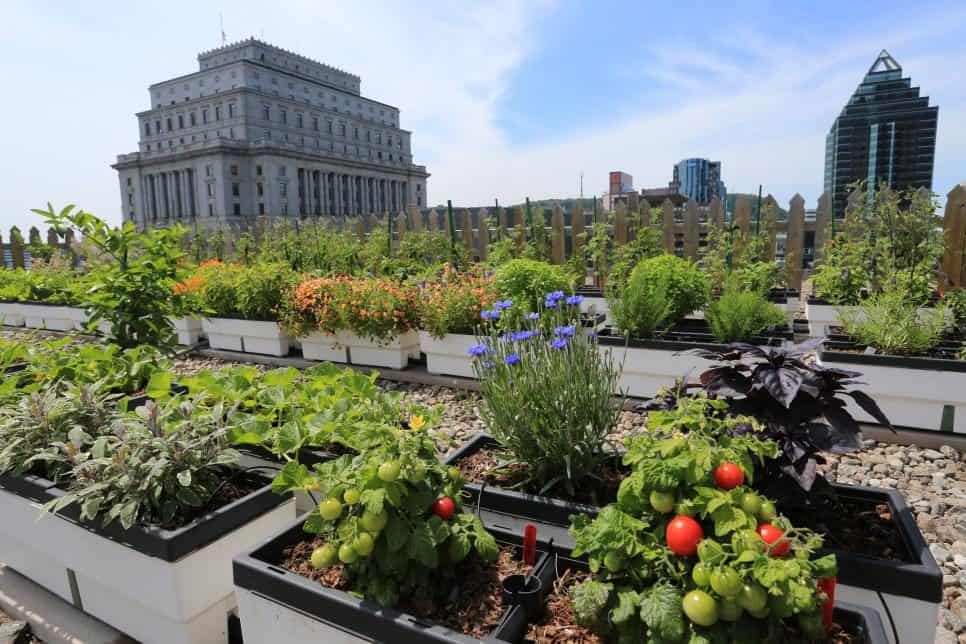 14. Planting station for the kids
Get the kids into gardening by providing them with a dedicated play plot. A sandpit or mud kitchen with various kid-friendly garden tools and buckets will do the trick! 
This way, they can tend to their own little growing space while adults do their own tasks.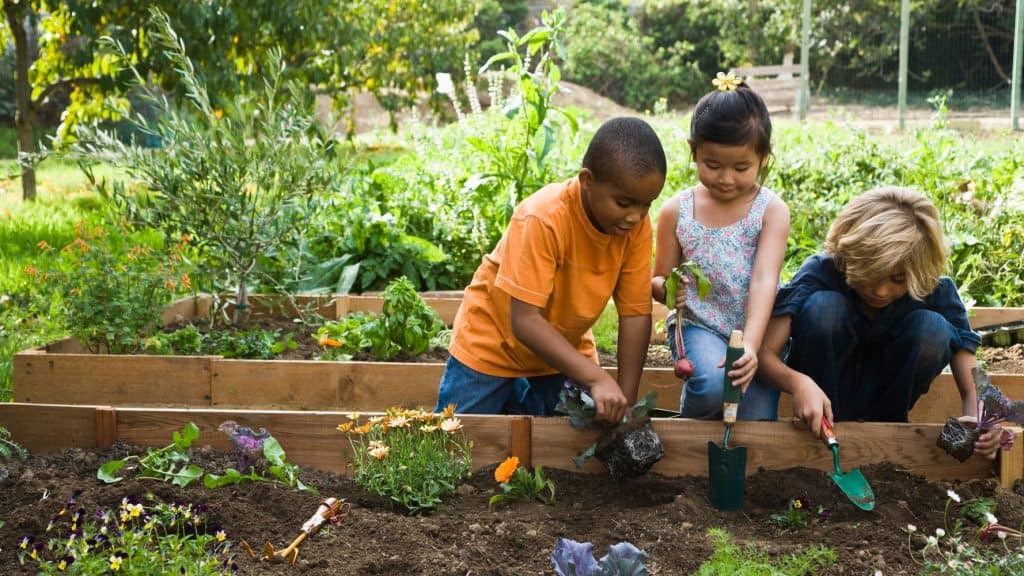 15. Welcome more wildlife
There's no better pest control than the natural solution provided by wildlife. Encouraging birds, for one, will help keep down unwelcome pests and help to give you a better, bigger crop.
Setting up a butterfly feeder is also another way to add beauty, life, and colour to your allotment plot.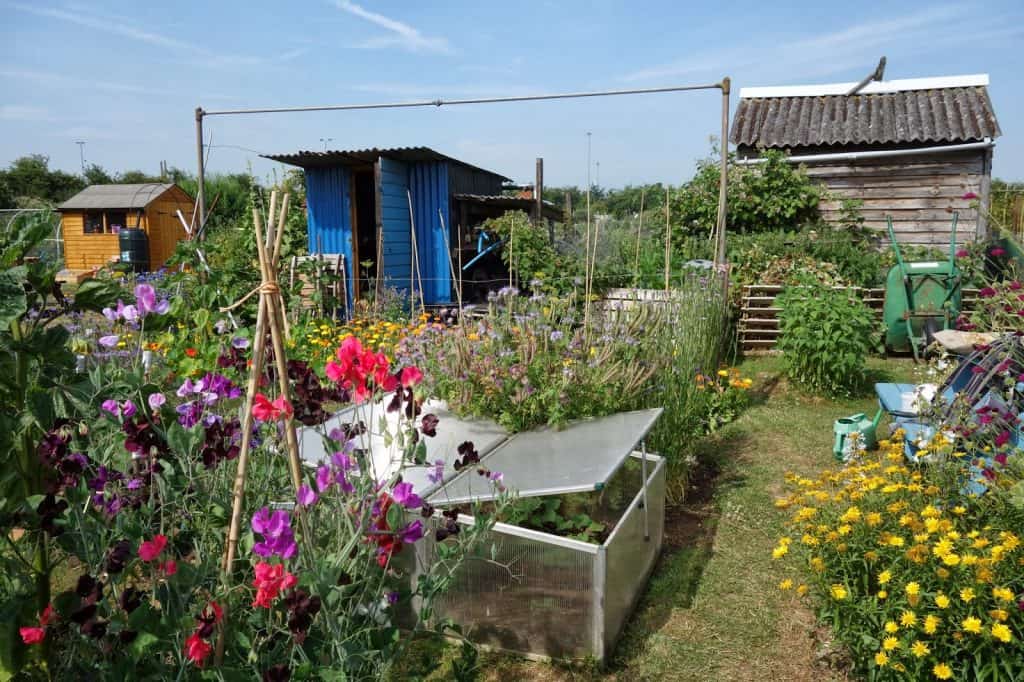 16. Paths between beds
Paths between beds can provide access to all areas of your plot and link functional areas. Bark chips, inexpensive gravel or pavers are great to lead the way.
If you use a wheelbarrow, make sure the path is wide enough.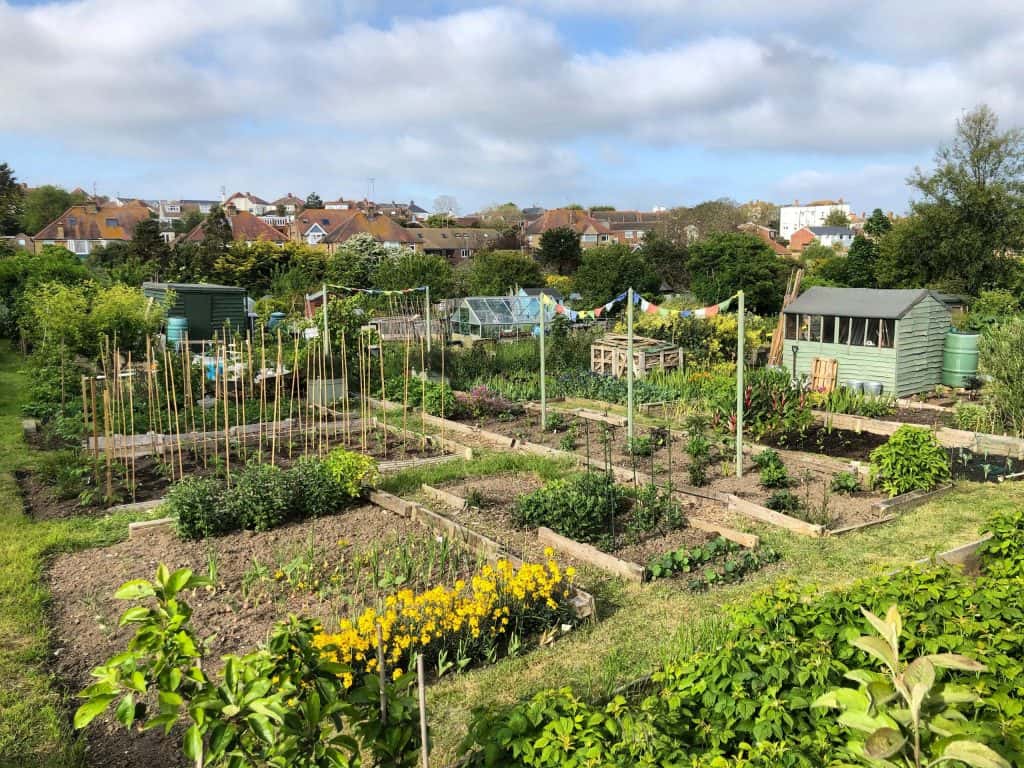 17. Go for water butts
Tap water isn't always readily or easily available in some gardens or allotments. If this is your case, a water butt might be the perfect solution for you! It's a simple method for collecting and storing rainwater.
18. Make your own compost
Allotment gardening can generate a lot of weeds and waste, and this is where composting comes in. Depending on the pile size, you may need one or two garden compost bins. The best way to get rid of allotment waste!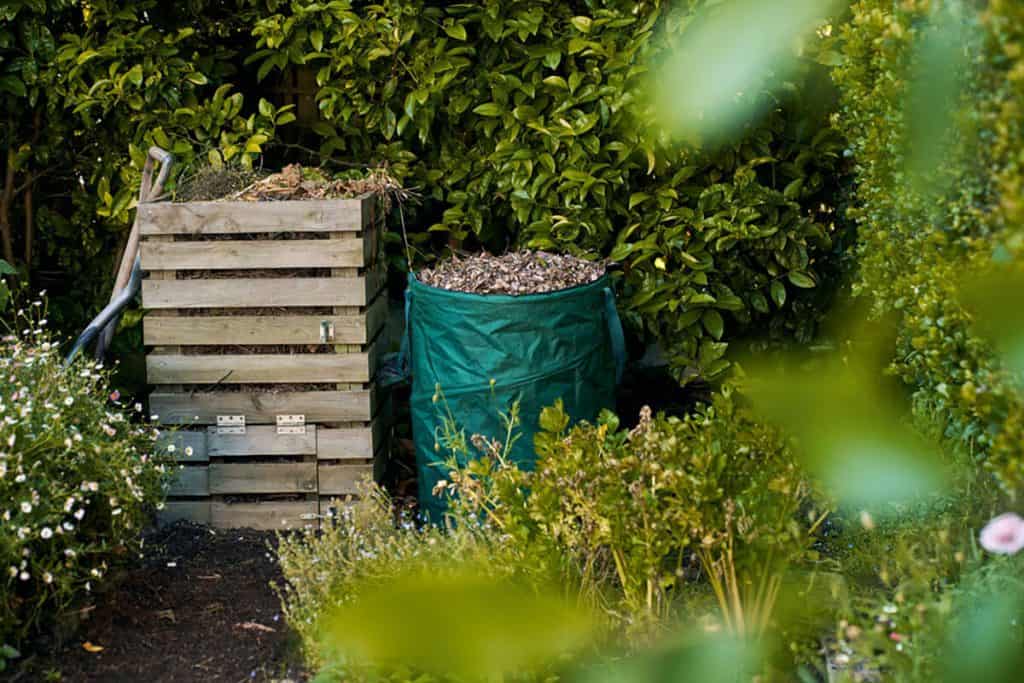 19. Bug hotel addition
Some insects contribute to crop pollination. They're beneficial and deserve to have a safe place in your allotment garden.
A bug hotel makes the ideal home for them, and this guide can help you build one from scratch.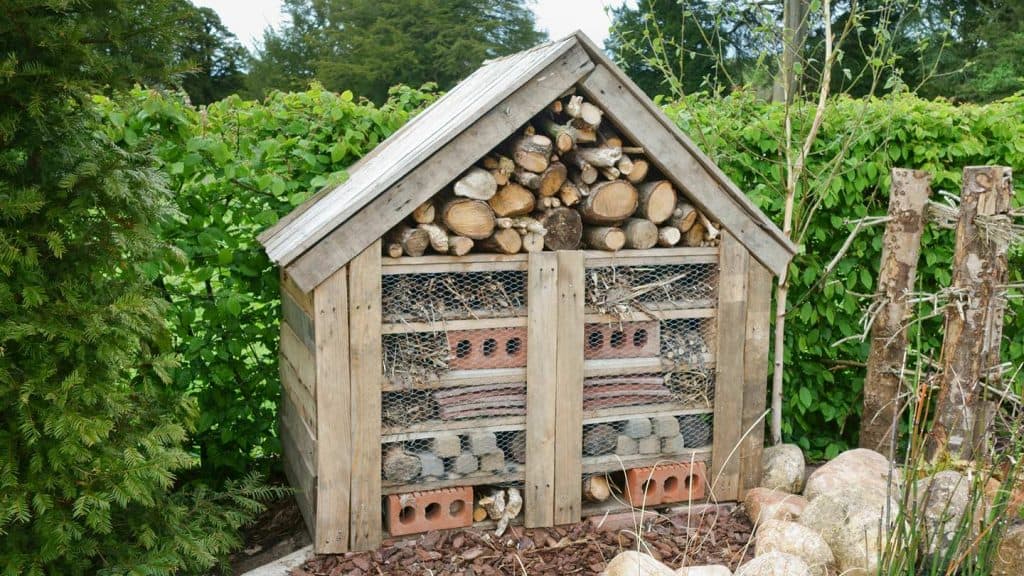 20. Normalise the use of plant markers
Plant markers are a great way to show what you are growing. You'll know which plants are where and what varieties were planted. They're also beneficial when you're cultivating food and having other people harvest it.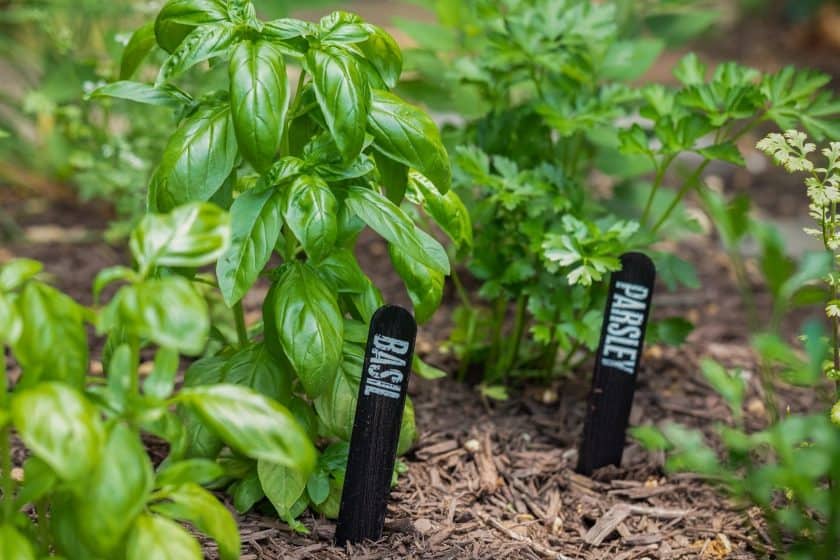 21. Grow in a polytunnel
Polytunnels are a great economical alternative to greenhouses. They're large walk-in tunnels with galvanised steel frames covered in plastic sheeting.
One can provide shelter for plants from seasonal changes, dramatic weather, and pests.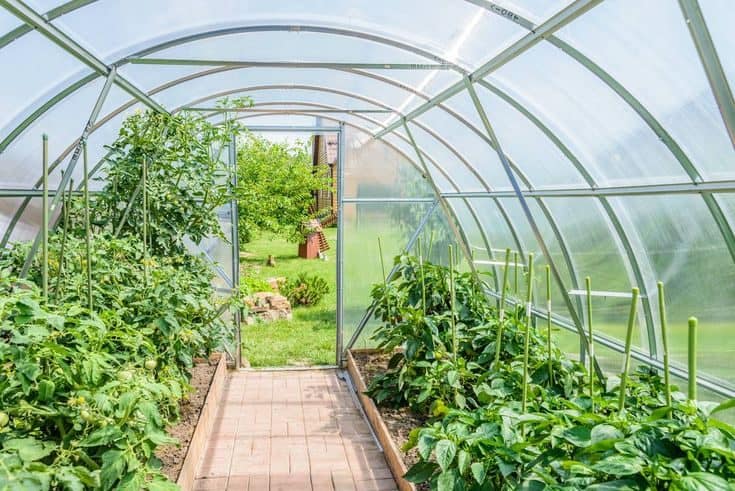 22. Insulate plants with cold frames
A cold frame offers an intermediate stage between a greenhouse and planting outdoors. It can absorb solar energy, protect your plants in colder months, and extend your harvest.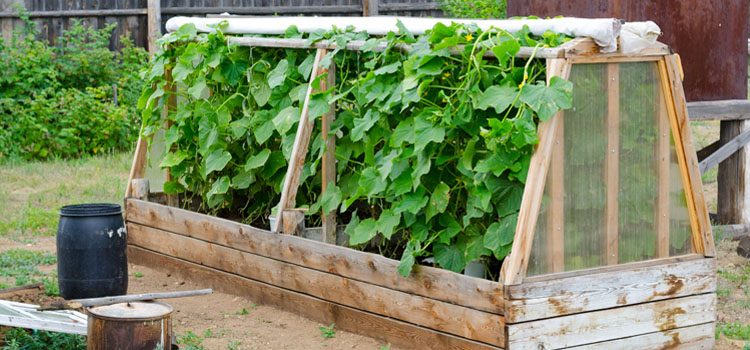 23. Plant crops in rotation
The idea is to grow specific groups of vegetables on a different part of the plot each year. This helps to reduce pest infestations and plant diseases. It's also a good way to organise the crops according to their cultivation needs.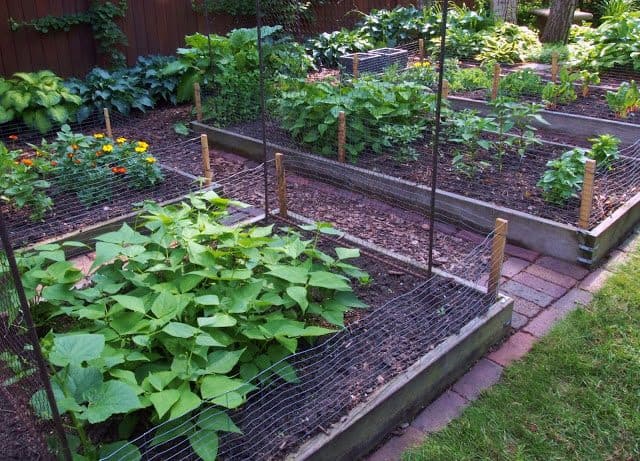 24. Use trellises
Grow vertically with trellises to save precious ground space. Various fruits and veggies can be grown on them, such as cucumbers, tomatoes, berries, and grapes.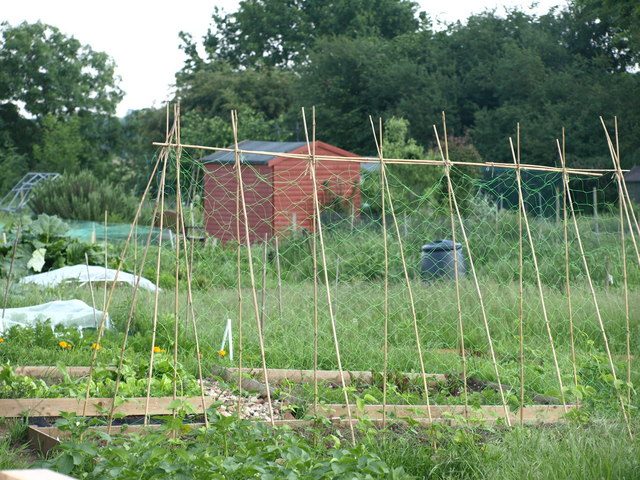 25. Build potato planters
Growing root vegetables like potatoes is rewarding (minus the backache of digging!). But a DIY potato planter made from raised beds can save you all that labour. (You might find this guide helpful).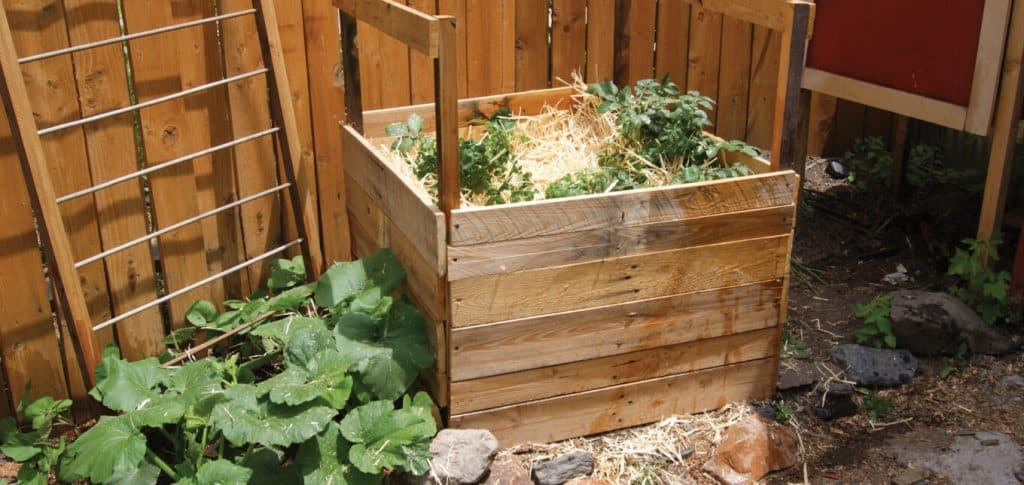 26. Grow from seeds
It tends to be cheaper and more economical to grow your own produce from seed. This also allows you to germinate them in trays of peat-free compost in a greenhouse.
Simply tuck the seeds directly into the soil outdoors to get started!
27. Make use of cloches
A garden cloche is ideal for protecting tender greens and getting a head start in the sowing season. Luckily, it's easy to make your own cloches; wire cloches are perfect to protect plants from thieving birds.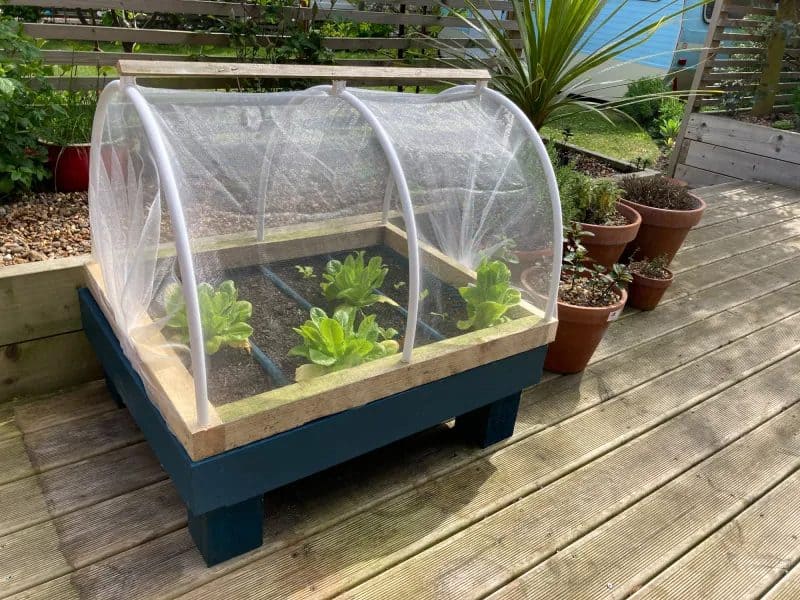 28. Grow arable blooms
Consider growing wild arable flowers among your vegetables. They're great for providing nectar sources for pollinating insects and colour too! Opt for poppies, corncockles, fumitories, and campions.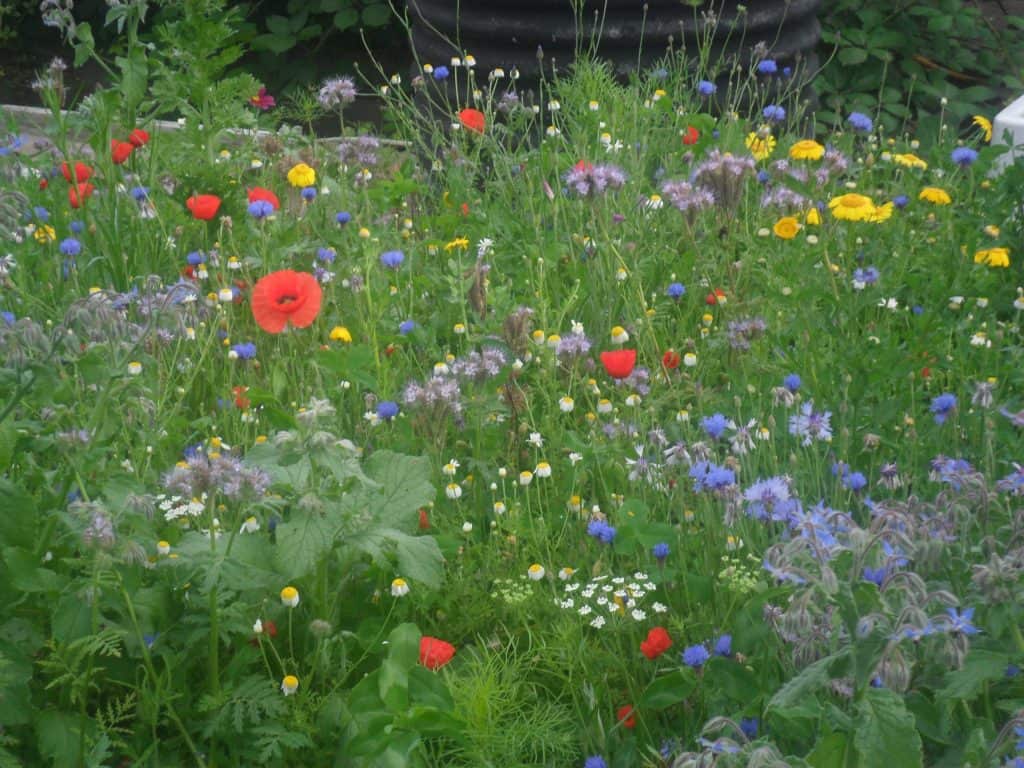 29. Intercropping practice
Intercropping is the method of growing two or more crops at the same time. It encourages harvest increases between widely spaced, slow-growing crops.
Take Brussels sprouts, for example. Grown in wide spaces, they also enable you to sow lettuce in early spring and crop before the sprouts.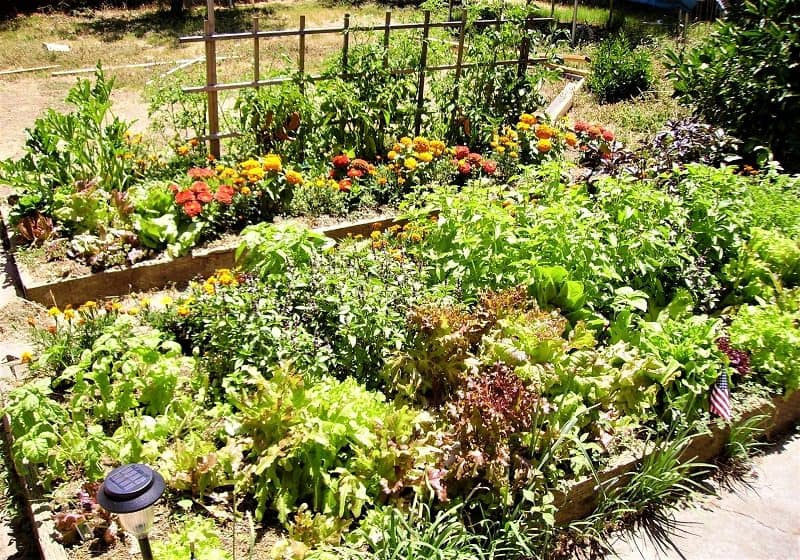 30. Add seating
Finally, install some seating with some help from our garden bench ideas to create social spaces. Preferably put one or two under a tree or under a small pergola for shade.
This also gives you the best hangout spot for a quick chat with your allotment neighbours.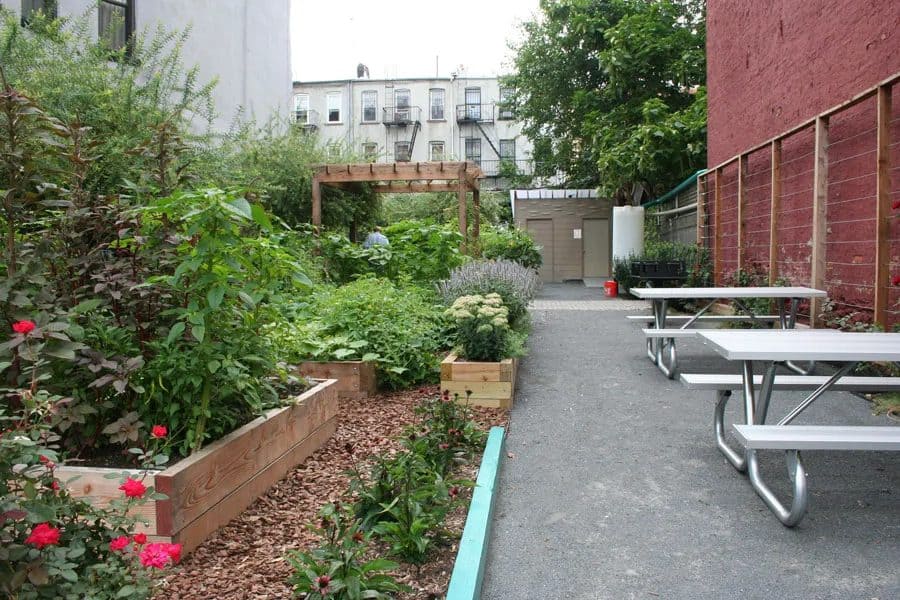 Round-up
Growing your own food isn't the only benefit of allotment gardening. It also plays a key role in helping you gain skills and joy in gardening itself equalling a healthier lifestyle.
When done in communities, you can even develop friendships. And our curated list of allotment ideas will also ensure you have a healthy, good-looking plot. Win-win!