Joanne's Gingerbread Junior has been decorated with flower pots at either side of the door and looks just like a fairytale cottage.
Joanne said the Playhouse's pretty features and stable door were what made her go for Gingerbread Junior.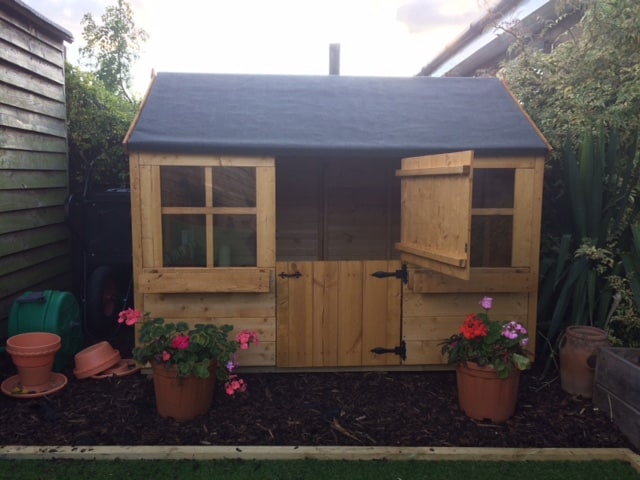 "I purchased the playhouse from Garden Buildings Direct due to their easy to use website, competitive pricing and quick delivery."
"My children chose the playhouse from a short list I gave them. We chose it for the sizing and pretty design with stable door."
"Delivery was quick and the driver was helpful and friendly."
"The children love the playhouse. We are all very pleased and would recommend Garden Buildings Direct."
View our full range of playhouses, from the single story, two story and tower playhouses!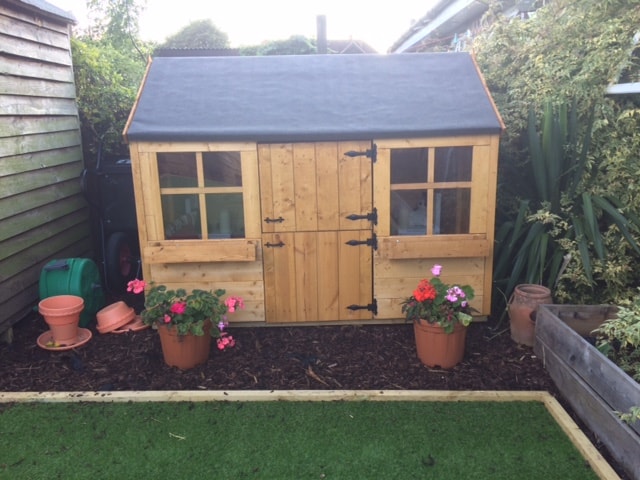 More GingerBread Junior Stories
The BillyOh Gingerbread Junior Stories