Summerhouses are the perfect addition to any garden. Creating the perfect outdoor space no matter what you're planning to use it for.
Before you delve into the world of summerhouses, make sure you take a look at the points below. Giving you everything you could need to know about a summer house and the extra space they can give you!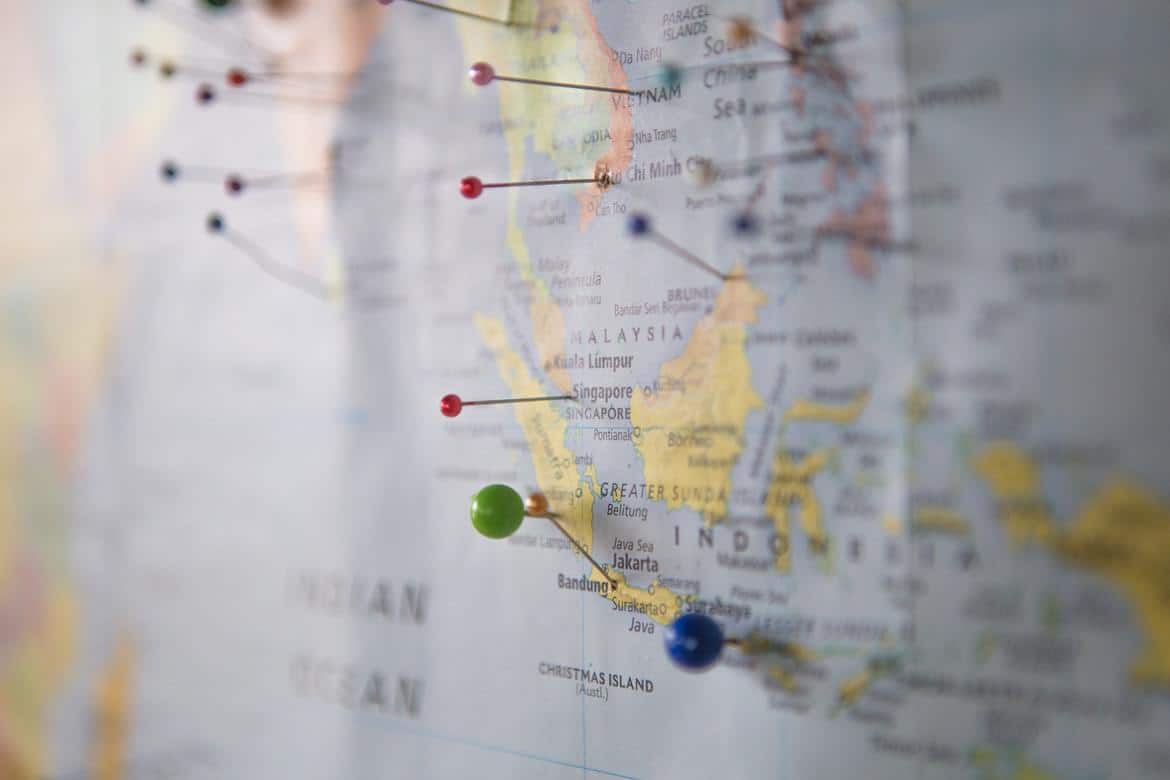 Location
Having the right location is possibly the most important step when you're looking to buy a wooden summer house. There are plenty of factors to consider when you're trying to find the perfect spot in your garden.
Sunlight – Consider how much sunlight the area gets before placing your base down ready. Not enough natural light in your garden building can impact your mood, whilst too much can have the same effect.

Debris – Too many overbearing trees can cause various leaves to fall onto the roof or gutter. This then clogging it up and causing unnecessary damage.

Doors – Most buildings have double doors. It's important to make sure you can open these once the building is in place.

Maintenance – It's a great idea to make sure you have enough room around the sides and back of the summerhouse. This is to maintain it and fix any repairs. Through the years, your wooden summerhouse will need to be taken care of.
These small steps can have a positive impact on the care of your summerhouse. Making your life easier as the years pass by, through the summer months and into the colder months.
Easy Assembly
Assembling your summerhouse can seem like the most daunting aspect. If you're unsure of the building process, a professional builder is always a great idea!
Outdoor buildings can be easily built, at least two people would be required, if not more. This will make the process not only run faster, but smoother too. So now is the perfect time to gather your friends and head out into your garden space to get building together!
Alongside this, tongue and groove cladding allows for an easy build. These wood panels will easily slot into place. Pent roofs and an apex roof can also be easily built but these sections are best done with a helping hand. Whether you have modern or Georgian windows, glazing is easily fitted into place.
The Ideal Base
Having the right base is an essential step in the assembly process. Here are the perfect bases you could have for your outdoor building.
Concrete base
Wooden decking
Concrete slabs
Wooden base
The key point is to make sure your base is sturdy and strong. Make sure you've levelled it out correctly and ensured it's big enough for your building size. Eco bases are also available but only if you don't have the option of concrete or decking.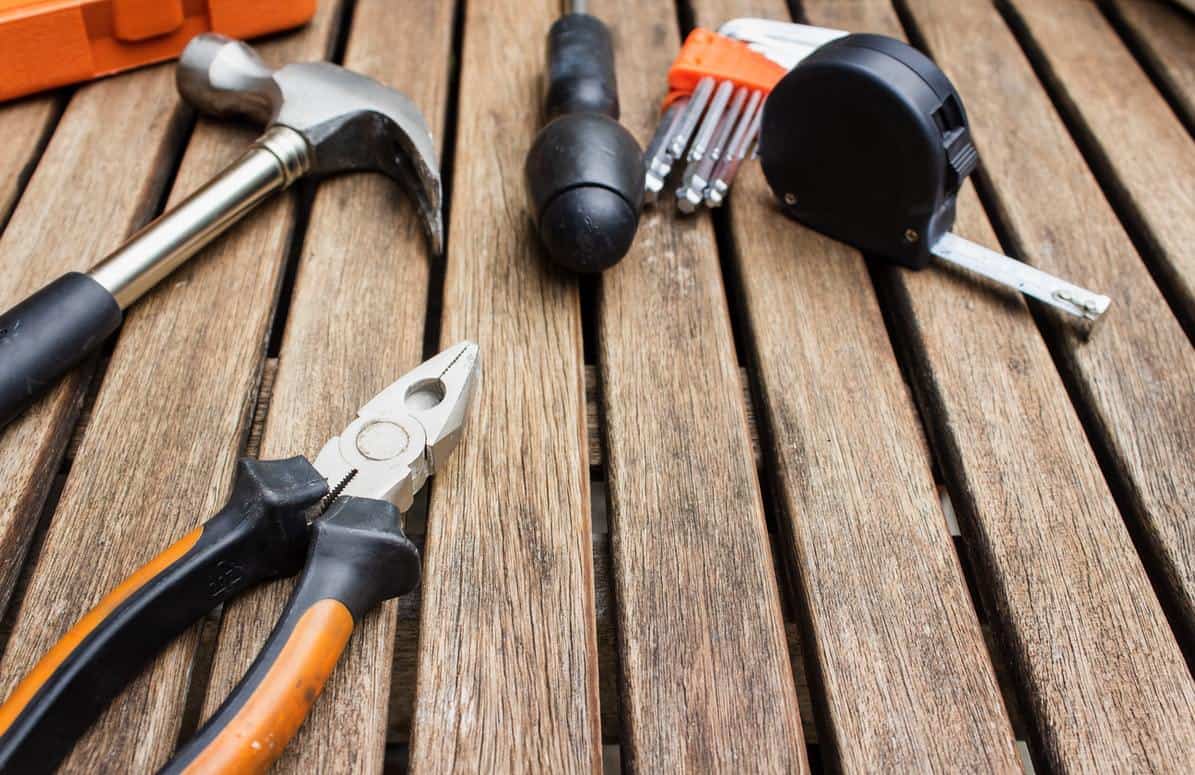 Annual Treatment
Pressure treatment is something all summerhouse owners should consider. This option, although it may seem small, can greatly impact the wood quality. Making this simple choice will result in your wood lasting longer (with regular repairs). As well as ensuring a longer-lasting anti-rot guarantee.
Repairs
Weather conditions, especially harsh weather conditions, can cause various damages. Repairing any new or old damages can help to lengthen the life span of the wood.
It's important to replace any cracked glazing and repair or replace any broken wood. Taking these steps regularly can save your garden summer house in the long run. So make sure you have your handy tools on standby.
There is a wide range of places you can check to make sure your summer house is in perfect condition.
The roof – No matter if you have an apex roof or a pent roof, making sure there isn't any damage can prevent any water and debris from leaking in.
Glazing – Even if you have toughened glass, breaks can still occur. If there are cracks, glazing can be easily replaced.
Door and window frames – The glazed windows and doors are two of the most used parts of a summerhouse. They get opened and shut a lot, making them more susceptible to damages.
TIP: Don't forget to check the roof overhang for any damages to the wood.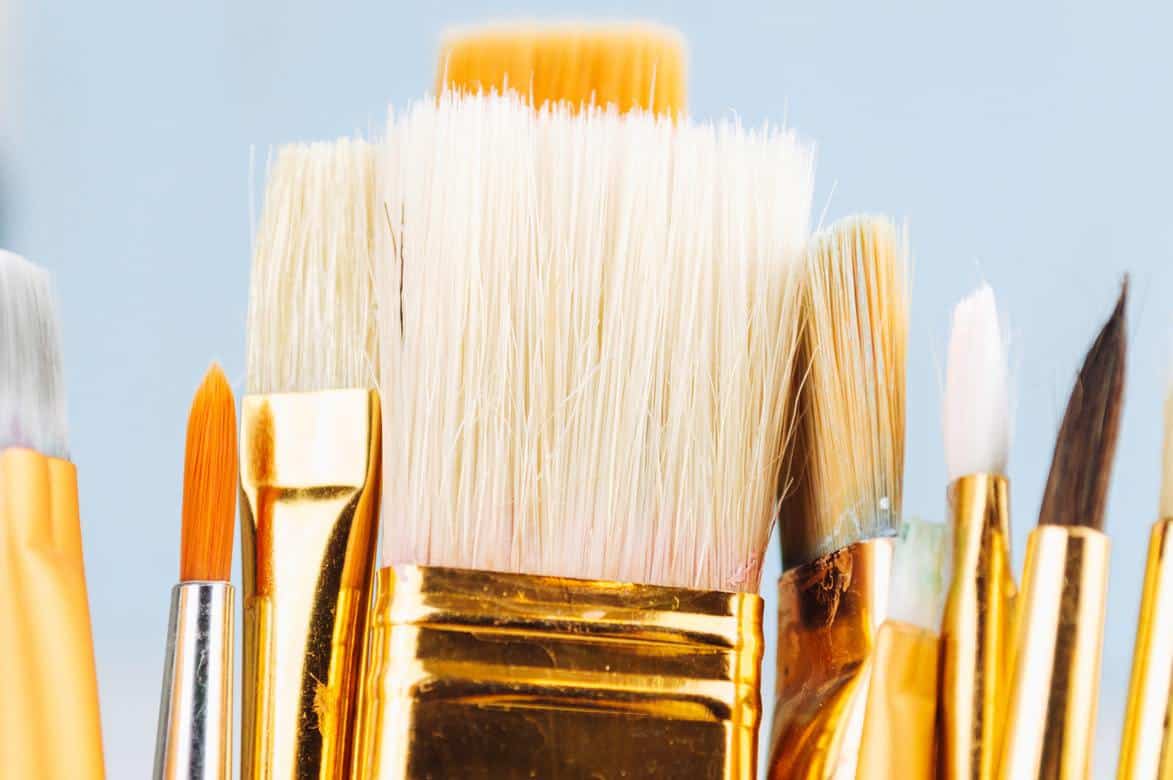 Yearly Painting
It's important to paint your garden building. Even if it's been pressure treated. Various paints are available in different colours. These will help to protect the wood and again, increase the life span.
Water-based treatments are less effective but are cheaper. These will need re-applying every year. Oil-based treatments, whilst being more expensive, work better and only need re-applying around every 5 years. Annual retreatment isn't always necessary but can be a great help!
If you're unsure of the best way to accomplish this task, there are plenty of tips on how to paint your summerhouse.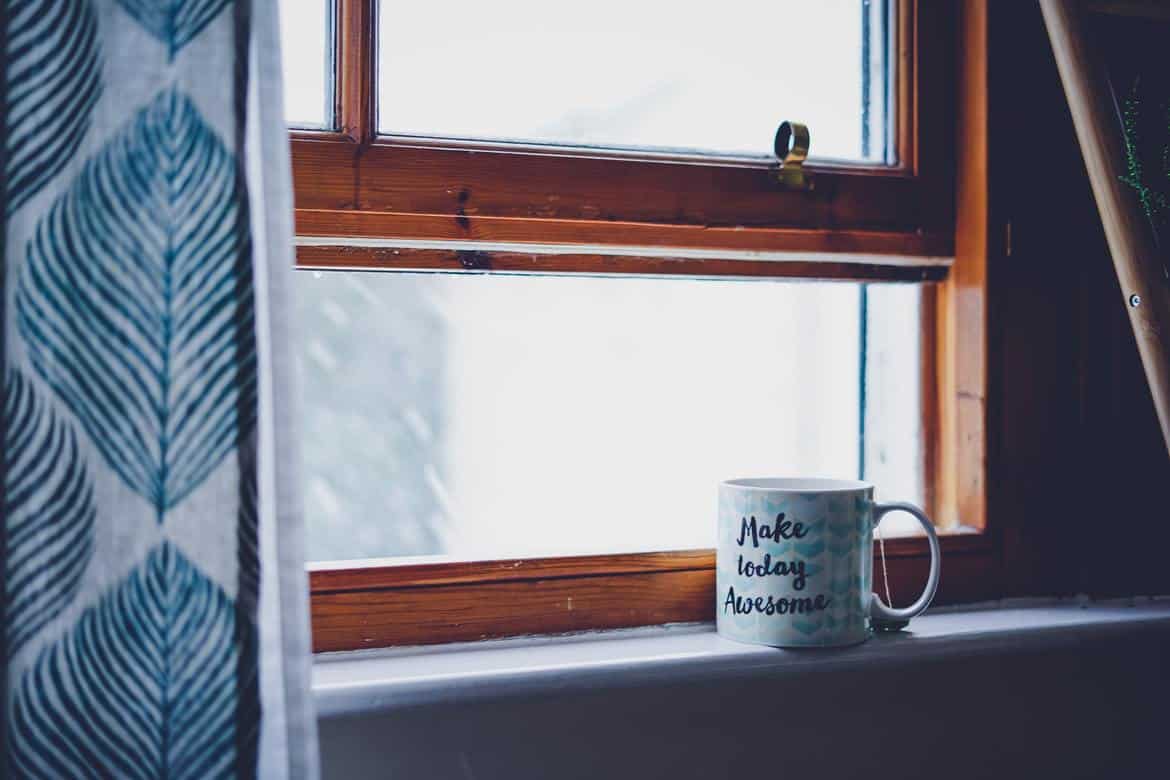 Regular Ventilation
Ventilating your garden structure again can seem like a small step, but it can have a great impact.
As the season's change and temperatures fluctuate, simple tasks like opening the double doors can help to decrease the risk of damp. Just make sure you do this when it's not raining! There are of course other ways to ventilate, but these can be some of the simplest.
Having bad ventilation can cause a build-up of moisture. This then results in damp and mildew creeping into your log cabin summerhouse. Opening the double doors and windows twice a week can massively lower the risk of this happening.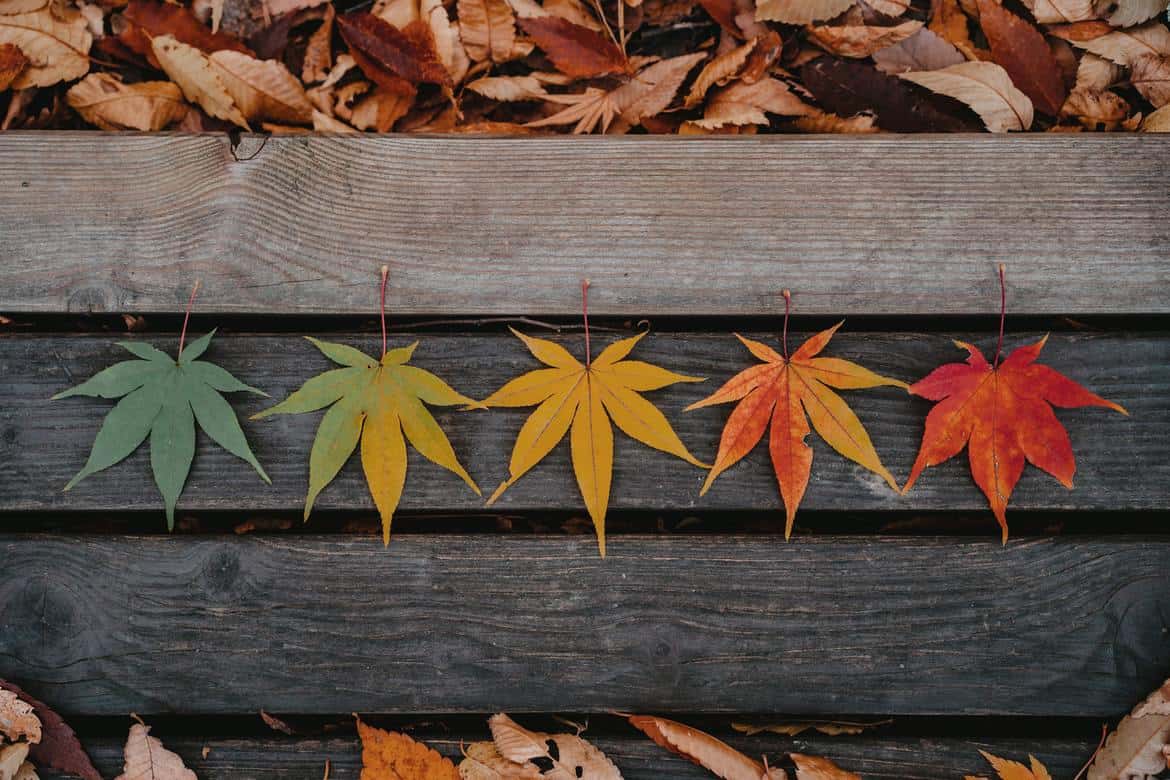 Seasonal Maintenance
As each month passes by, a new season with different weather comes along with it. Variations in weather can bring up different problems. There are some ways to prevent damages in your wooden summer house and outdoor building.
Checking for bugs
As the temperature changes, numerous bugs and insects find their way into our homes and garden buildings.
Whilst most bugs are harmless and can in fact help our gardens to thrive, some insects can hinder the quality of the wood. It's a great idea to check your garden sheds and other garden buildings regularly. This is so you can remove any pests!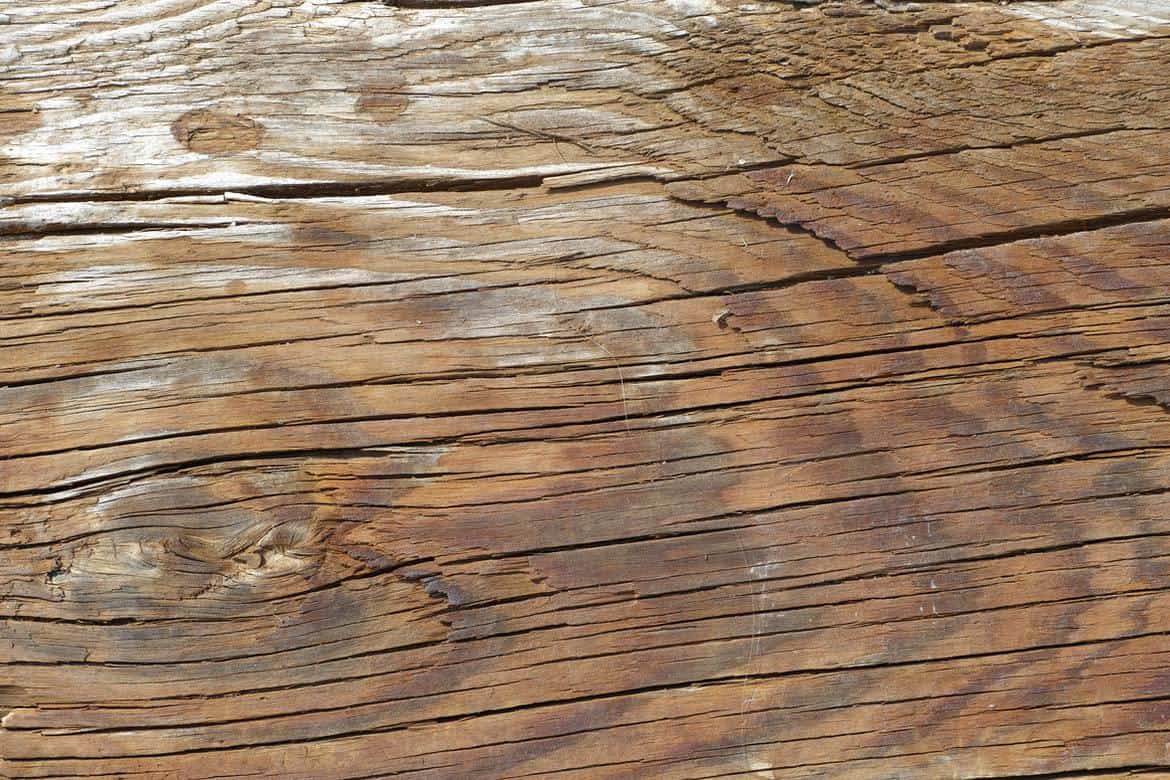 Treatment For Your Building
When you buy a new garden summerhouse, you'll more often than not get the option to pressure treat it. Pressure treatment is a way of better preserving the wood. The process of pressure treatment involves placing the wood into a vacuum and extracting the air. Then replacing it with safe chemicals to keep the wood in better shape for longer!
If pressure treatment isn't something you're interested in, consider painting your garden summerhouse. There are so many great paint options available. This will help to protect the wood. This is best done as soon as you've finished building so the wood stays in good condition!
TIP: Painting your wooden buildings can act as a great additional treatment! There are various options for your choice of colour!
Styles Of Summerhouses
Choosing the right style of summerhouses is one of the more exciting parts of the process. There are endless choices and so many great options available. Below are some great examples of the different summerhouses available to you!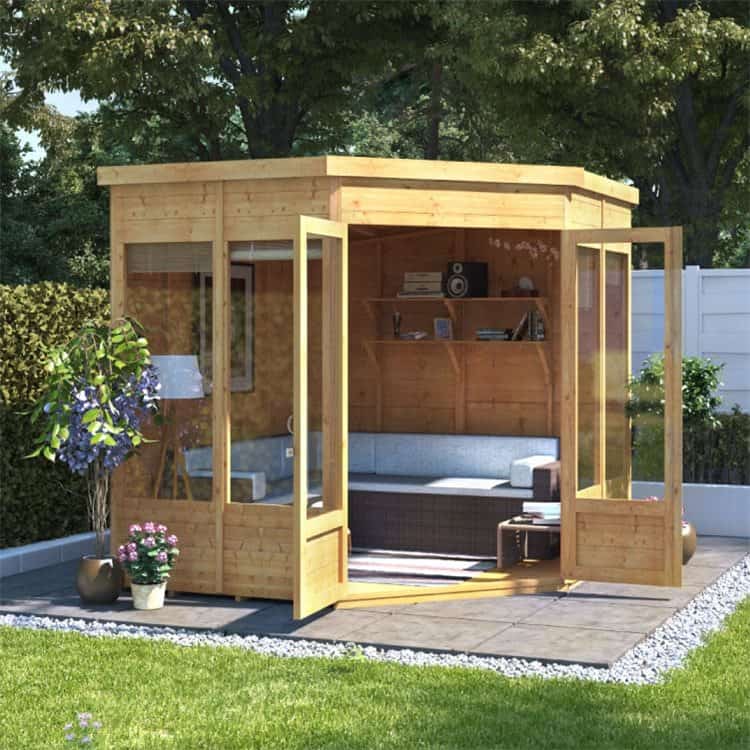 Picton Corner Summerhouse
The Picton Corner Summerhouse is a popular design when it comes to a corner summerhouse. Available in sizes of 7x7, 8x8 and 9x9, there are various extras to give this summerhouse your own twist. 
This style of summerhouse is great if you have a more obscure area you want to place your garden building into. A corner summerhouse can offer plenty of space perfect for your outdoor living.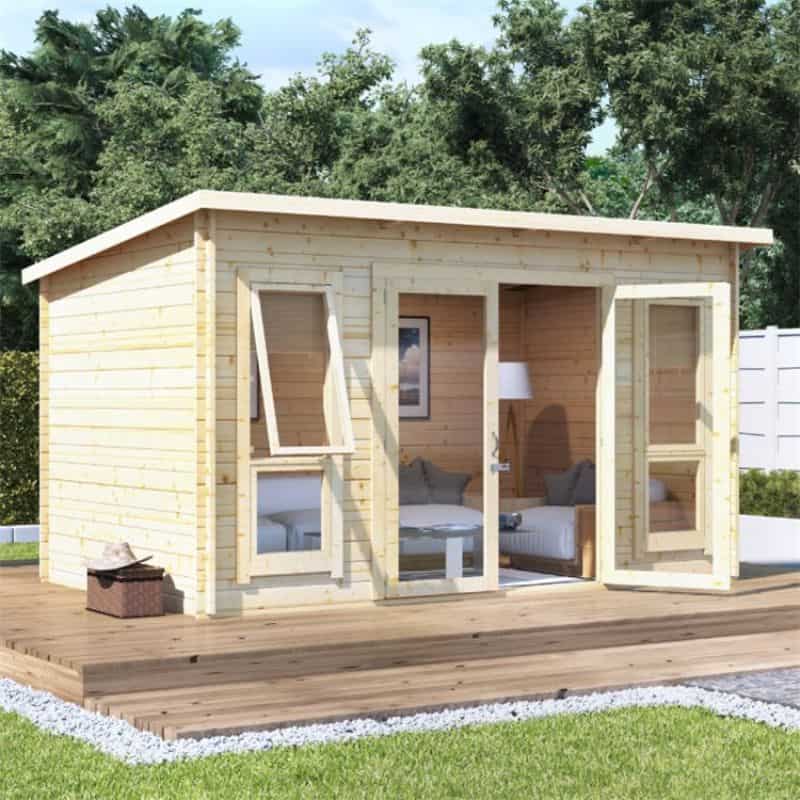 Carmen Log Cabin Summerhouse
The Carmen Log Cabins Summerhouse is the ideal choice if you're looking for a summerhouse that'll be perfect for the winter months. Although all summerhouses can be used in the colder months, log cabin summerhouses offer the option of a thicker cladding style. This resulting in more insulation. 
This garden building is the perfect space for some cosy winter parties!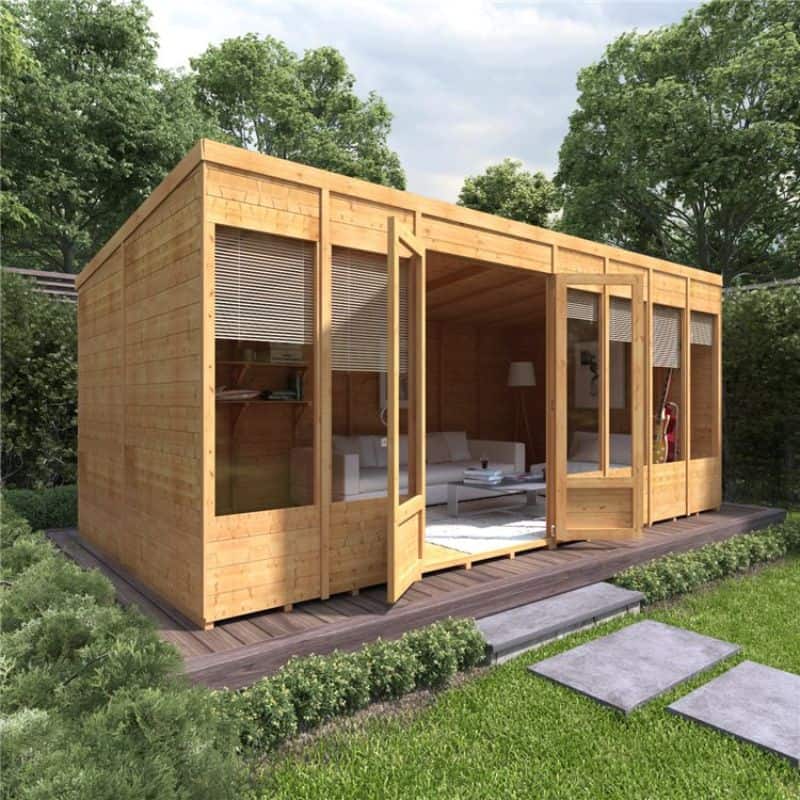 Bella Tongue and Groove Summerhouse
If you'd rather have a more modern and contemporary summerhouse, the Bella Tongue and Groove Pent Summerhouse is a perfect choice! This outdoor building has plenty of windows, ready for the light to stream in. Ideal if you want an airy summerhouse.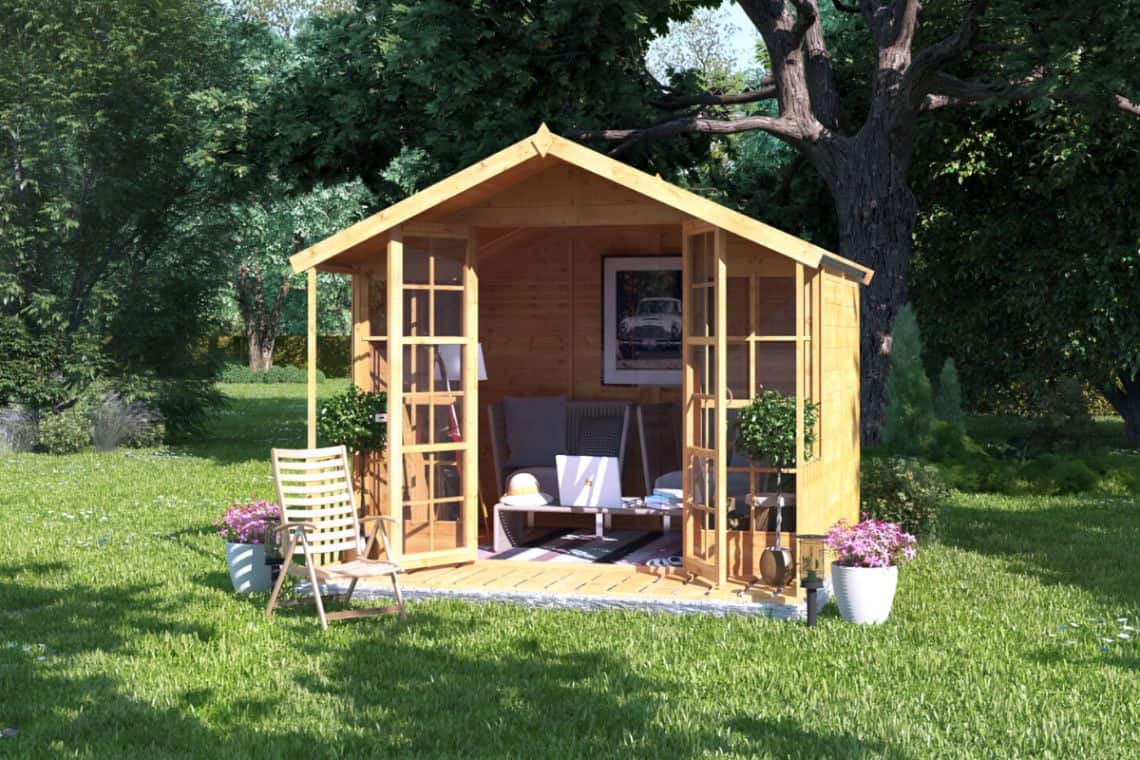 Lily Tongue and Groove Summerhouse
When you're looking for a traditional summerhouse, the Lily Tongue and Groove Apex summerhouse is a beautiful choice. This traditional summerhouse is the perfect garden hideaway. Coming in the one size, this building can serve as an additional living space. Adding in a comfy sofa and endless books. Ready to explore your imagination.

Decorate and Furnish
Decorating your wooden summerhouse is just as important as choosing the style you go for.
If you're planning on having plenty of guests and hosting various parties, try adding in a garden bar. This will impress your guests and give you a chance to work on your mixology skills. With this, add in plenty of string lights for those late summer evenings and cosy winter nights.
TIP: Find battery-powered lights to save the issue of a power supply and create a cosy space. 
If you're looking for a cosy getaway to retreat to, try avoiding any forms of technology. Add in a comfy living room sofa and add in a variety of bookshelves and storage. All you'll need to do now is find your favourite books or maybe even add in some new ones. Maybe even throw in some garden furniture for those late summer nights.
TIP: Some cushions and blankets would be a great addition here, keeping the cosy feel!
For the more modern style, stick to bright colours like white and pale pinks or blues. Avoiding patterns and too many dark colours. For the traditional feel, use colours such as navy blue and keep the wood a dark brown colour. For an added cosy impact and traditional look, place some lamps and ornaments that are black or gold in colour.
With plenty of aspects to consider, you should now be ready to buy the best summerhouse for yourself! If you need a more comprehensive outline, this ultimate summerhouse guide will help.
Shop Summerhouses