We love chatting to our customers and finding out how they're coming along with their new garden projects. That's why this week, we caught up with Wynne, to see how he was making the most of his new BillyOh product.
It's not surprising that our products often find their way into the hands of those who take pride in the quality of their items..
The practise of storing items to keep them in good condition for future use not only saves people a lot of money, but also shows how much they value things. And this is especially the case with pawnshop owners and restorers like Wynne.
So when searching for a safe haven for his belongings, he knew right away that he needed a sturdy, solid and weather-resistant product to keep the contents box-fresh.
After hearing recommendations from those in his social circle, he decided to visit Garden Buildings Direct – where he would browse through our endless stock of high-quality products.
And after checking out the very reasonably priced BillyOh Master Tongue and Groove Pent Shed, he had found exactly what he was looking for and wasted no time securing the product.
'We chose Garden Buildings Direct as their 8×6 shed was reasonably priced.'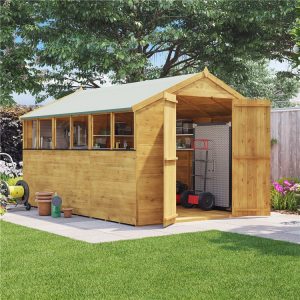 'We required a building in our carport to store all our garden furniture, cushions, and patio umbrella, along with all home decorating materials.'
One swift delivery later and Wynne was ready to tackle the construction of his new unit. And with the help of his son, hand-in-hand with our easy-to-follow installation instructions, building the shed was a breeze.
'Delivery was excellent, on time as promised and the building of it was accomplished by my son and son-in-law in about 4 hours or so.'
Upon completion, Wynne spared the decorating aspect – instead choosing to leave it in its natural state for a rustic vibe – as well as to save time. And it just goes to show that regardless of decoration, our BillyOh products look equally as well jazzed up or left in their natural colours.
You can see Wynne's full transformation below: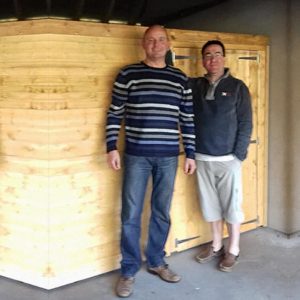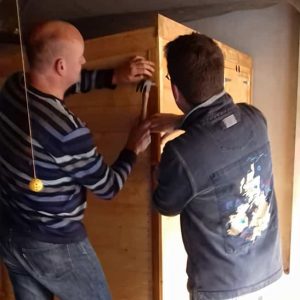 'There is plenty more room to spare and I'm sure I'll find more to put in there!'
All in all, another quality father-and-son project completed by a couple or hardworking lads who have a keen interest in protecting their products. We salute you Wynne!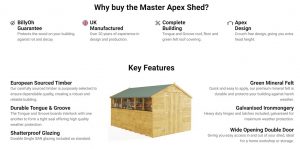 If you've got a great story about your BillyOh shed, summerhouse, log cabin or playhouse conversion – we'd love to hear it! Simply get in touch with us on our social media pages for a chance to feature here.
And why not check out some more of our customer stories here!
Shop The Master Apex Shed