We get a lot of questions about whether it's worthwhile to invest in an insulated cabin. Our simple answer is always the same: yes.
There are a thousand reasons you should buy one. Efficient year-round heat and energy efficiency is just one of the big ones. But below, we've also gathered loads of pics and ideas from around the web. So if you're trying to imagine how you can use an insulated office, look no further.
We've got office use and cabin makeover ideas galore. Just keep reading!
Key takeaways:
Investing in an insulated garden cabin costs a bit more upfront than an ordinary one. But this guarantees to help you save more money in the long run.

A garden building with a well-maintained and consistent temperature all year enables you to use it

more than

just a home office.
---
How can you use your insulated cabin?
---
1. An 'all-season' garden office
Garden offices are becoming increasingly popular for people who are working from home. A cabin office, for one, provides a stress-free working environment.
This is especially true if the garden office building is insulated. It gives you a high-quality building to work from all year round.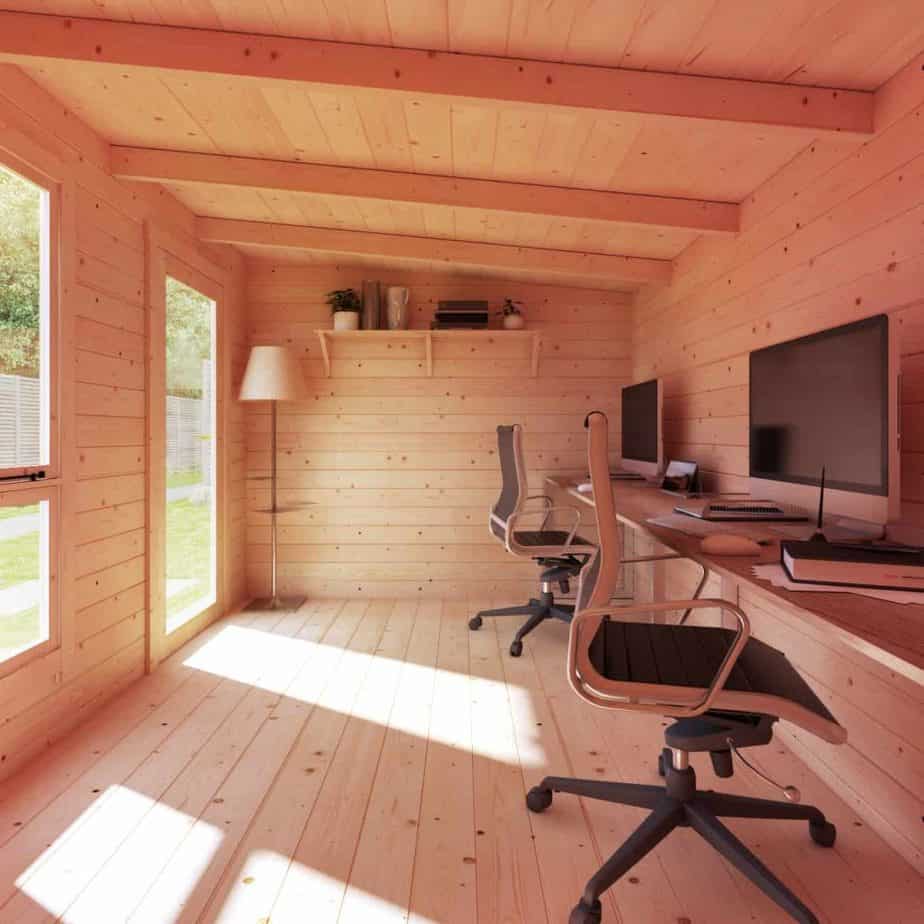 2. Get physically fit in your own home gym
Buying a cabin then transforming it into a home gym may cost a lot of money, but this is a great investment. It will be extremely practical and beneficial on your part in the long run.
But if you want to get more serious about your fitness journey, you'll want to have a workout place that you can use comfortably, from spring to winter.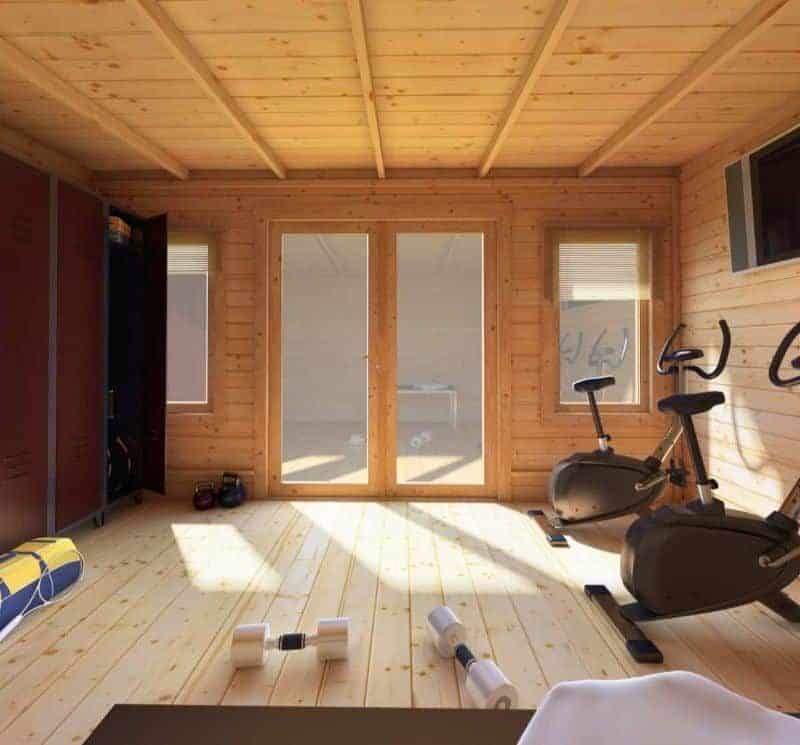 3. Have your version of movie house in the yard
A cabin cinema booth sounds like an amazing plan for all movie enthusiasts. An insulated one, however, can give you a year-round entertainment room and have the best theatre-like experience.
Not only does a well-insulated structure (from roof to the wall and floor) can provide warmth, but also help make it soundproof.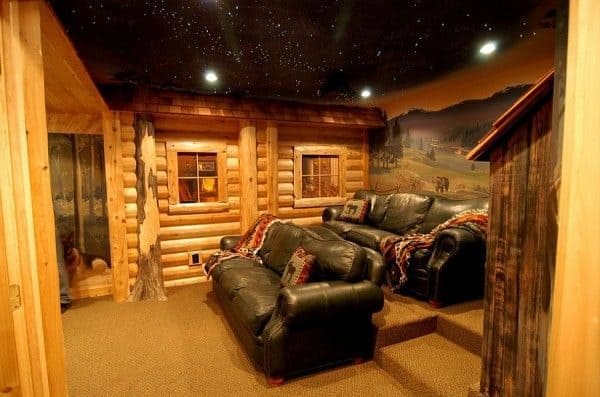 4. Record, play, and make music in a garden studio
An insulated cabin is a great place to set up your dream backyard studio. You can execute your hobby in peace and comfort – break the creative flow and enhance your music creation process.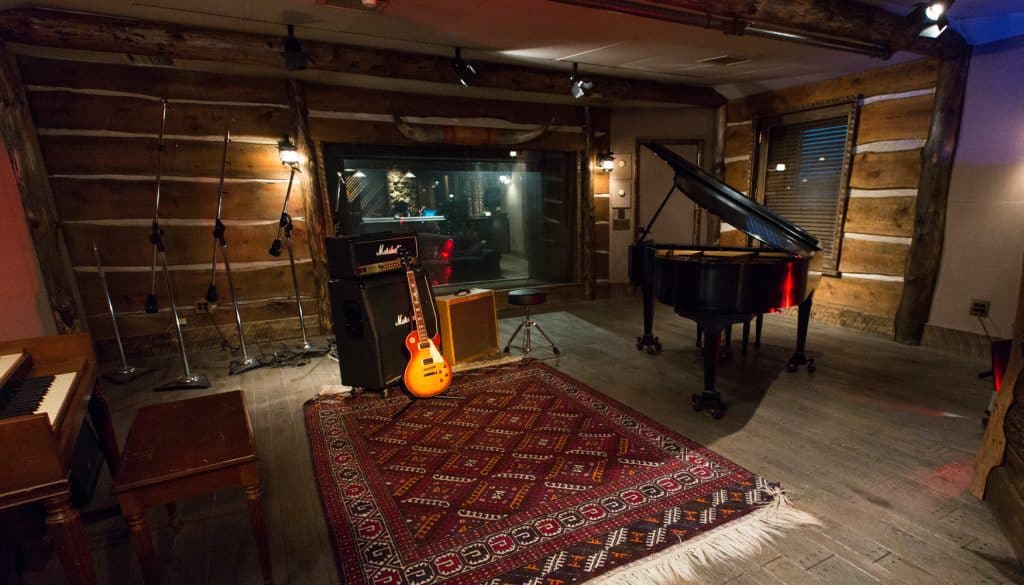 5. Relax in a man cave during your me-time
Apart from the leisure that a man cave can provide, isn't it great to have your personal sanctuary where you can have your much-needed me time after a long day?
A cabin with the right temperature level no matter the time of the year can provide you with that!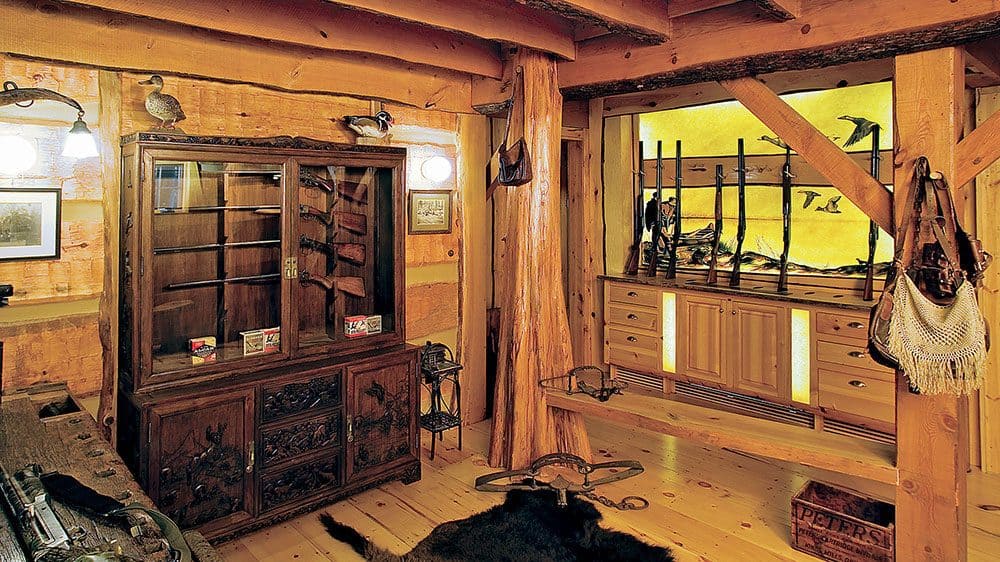 Host evening get-togethers from the comfort of your backyard and entertain your best pals in your cabin pub! Have the hippest hangout in the neighbourhood all season.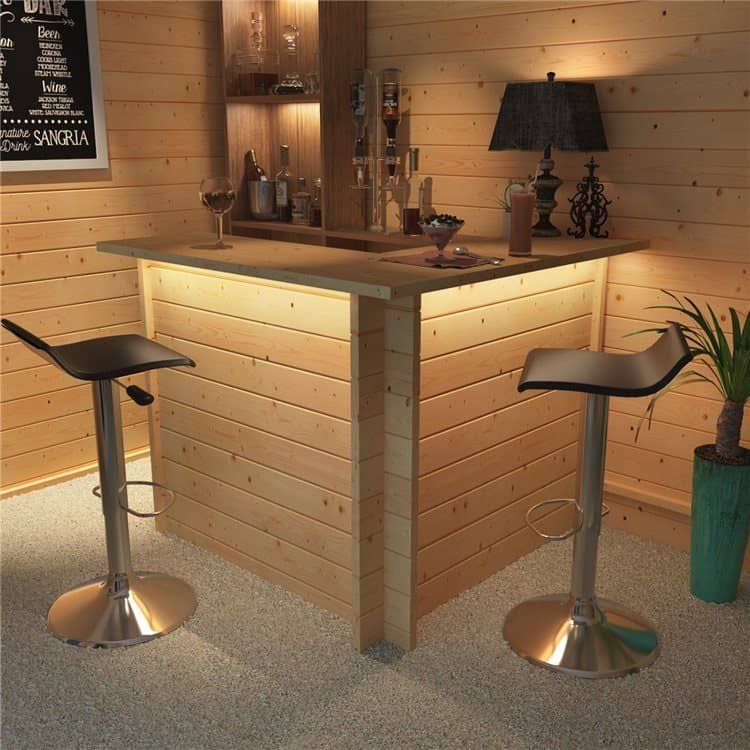 7. A hobby room for hosting your pursuits
Having your personal space mainly for your hobbies can do justice to your passion. Perhaps it's art or gardening related; whatever it is, an insulated garden cabin can help keep the mess out of your home.
Most importantly, provide you with enough space to work on your crafts any time of the year.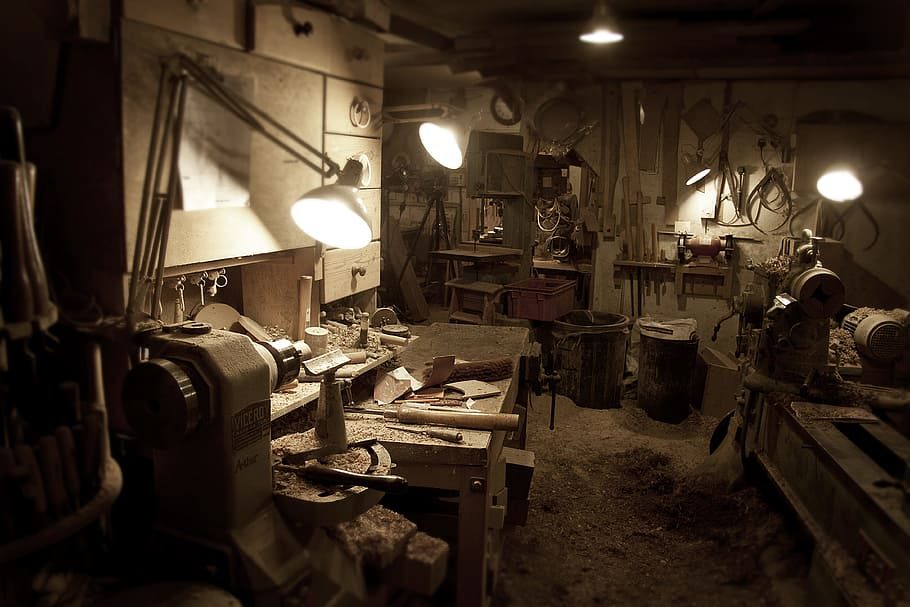 8. Garden salon for a hair makeover service
Thinking about starting your career as a hairdresser? A cabin makes an excellent business companion!
The right temperature that an insulated cabin provides will surely make your customers satisfied.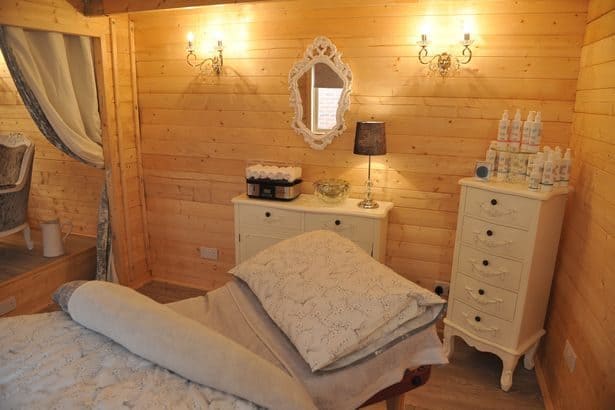 9. Look at up the stars in your astrology cabin room
Nothing's better than staring into the night sky with a dedicated stargazing room. But during cold winter nights, it can be hard to focus on the stars in the night sky.
Make sure to get your cabin insulated and plug in a heater to gaze in warmth and comfort.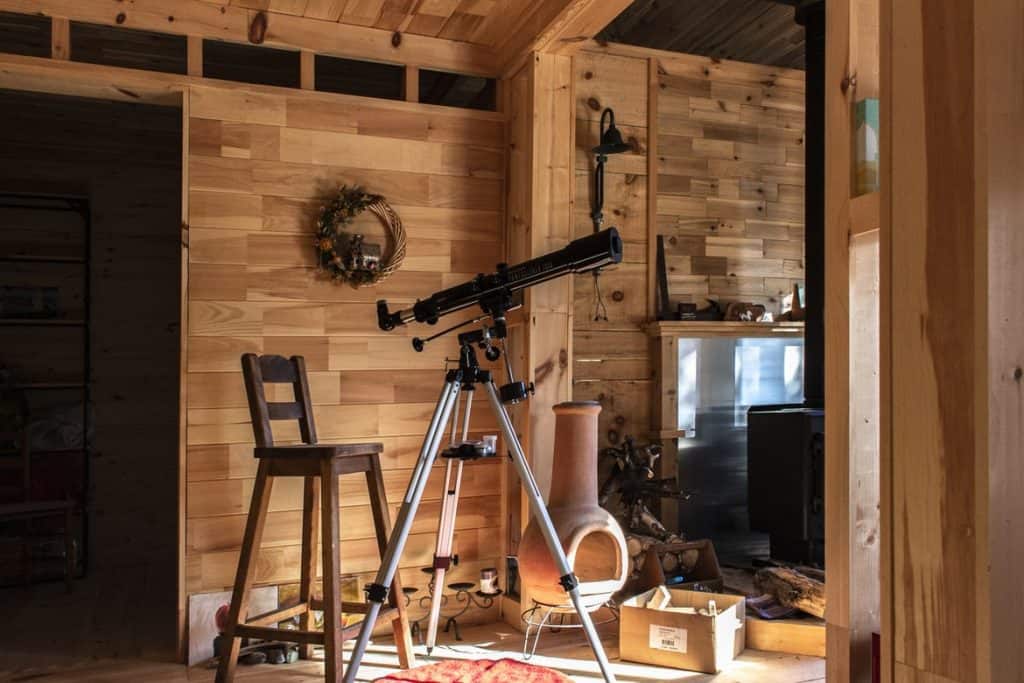 10. Your excellent storage solution
Like sheds, outdoor cabins are a great storage building alternative. But an insulated one provides not only comfort but also protection for the things that are stored inside.
Add some shelves and boxes to keep the storage building neat and tidy.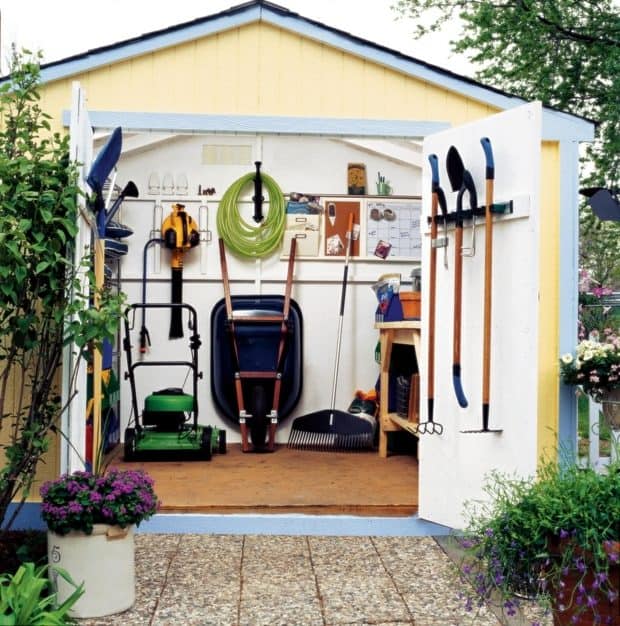 11. A dedicated golf cabin
If you're passionate about golfing, owning an insulated cabin to store your gear and house a 2-person golf cart is a boon. Or have your own golf simulator inside!
Remember, it's vital to keep your equipment in a safe place to ensure your hobby won't be in jeopardy before long.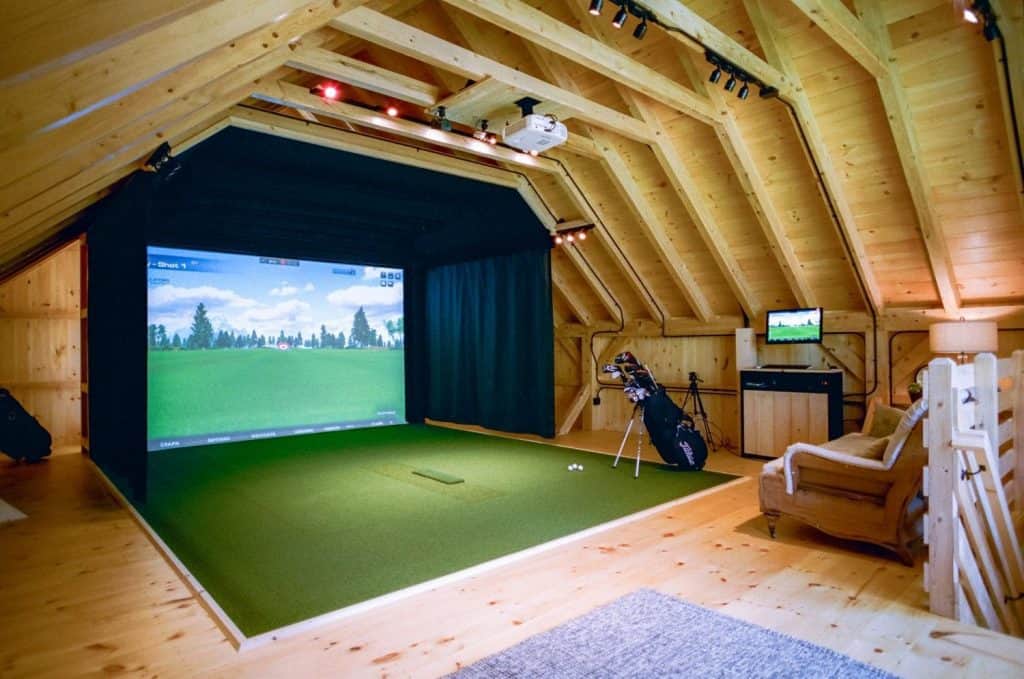 12. Gaming room for hours of fun
Insulation plays a big role in a converted garden cabin gaming room. It makes the environment feel home-life and comfortable for everyone to enjoy.
Insulated cabin gaming room makes a cool hub to be creative, competitive, and have fun!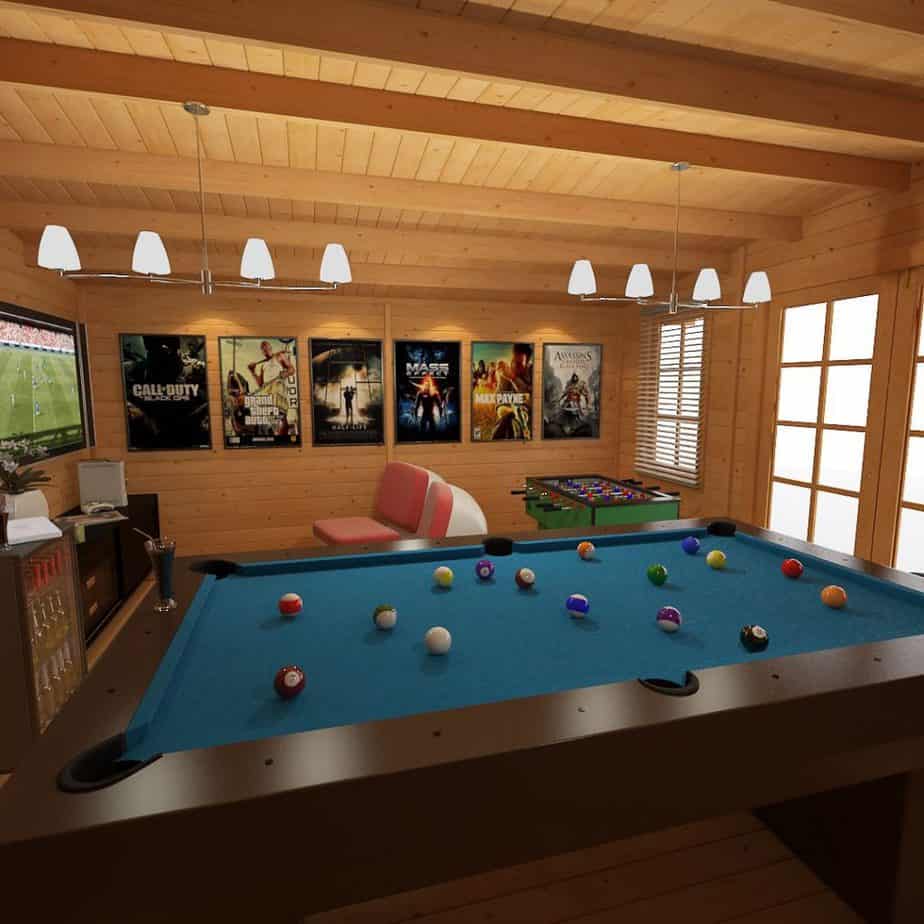 13. Your dream business expansion
If you have a small business and in need of extra space for storing inventory and overstock items, a cabin makes for a great solution. Cut all the expenses and risks involved with renting actual office space – and work in a perfect environment.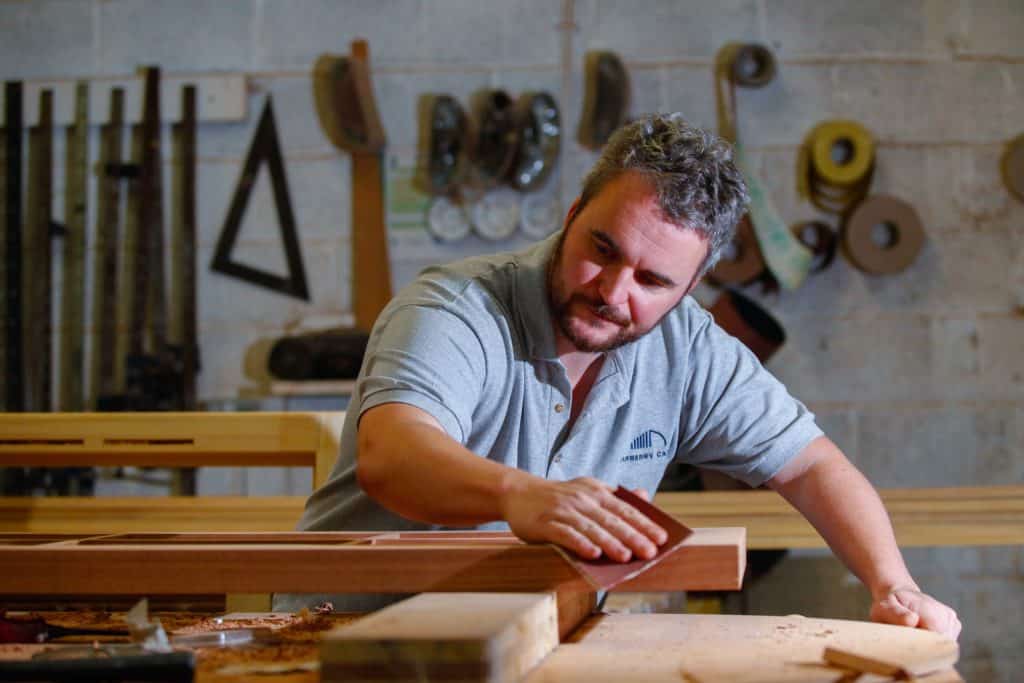 14. Year-round outdoor living space
Spend time and relax in such a liveable space that an insulated cabin has to offer. This is a superb idea if you want to extend your living space outdoors and entertain more guests in a comfy setting.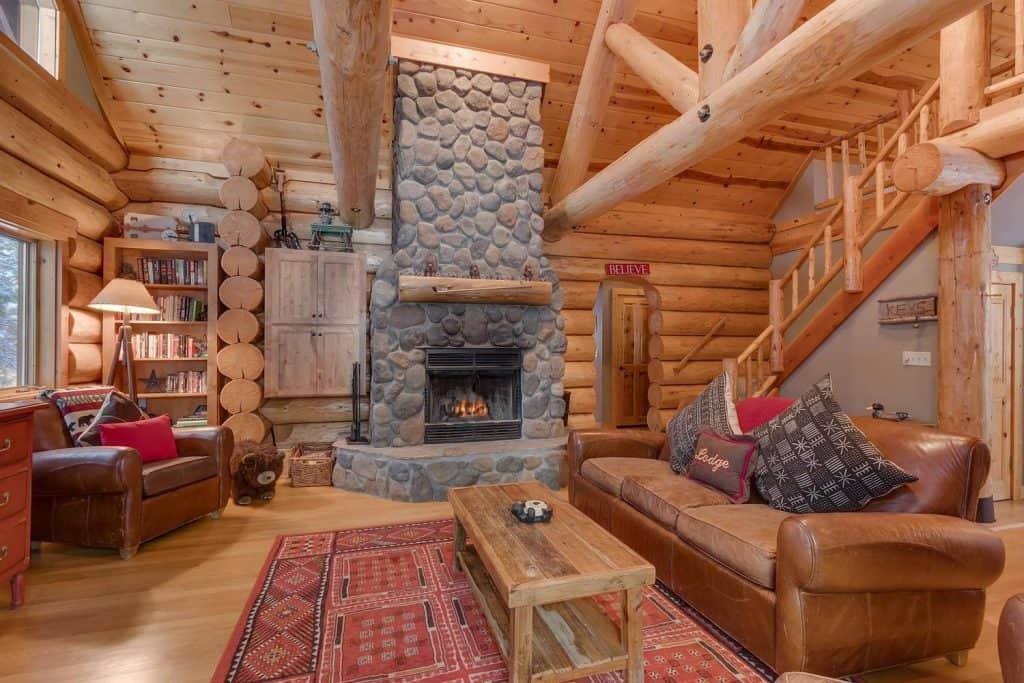 15. Portable building for travelling
If an RV is out of your budget, you could even put your outdoors cabin on wheels instead and take that dream vacation! It won't be easy building or customising it, that's for sure.
But the job will be less of a hassle if your cabin is already insulated and pressure-treated. For one, you don't have to worry about the robustness of the structure.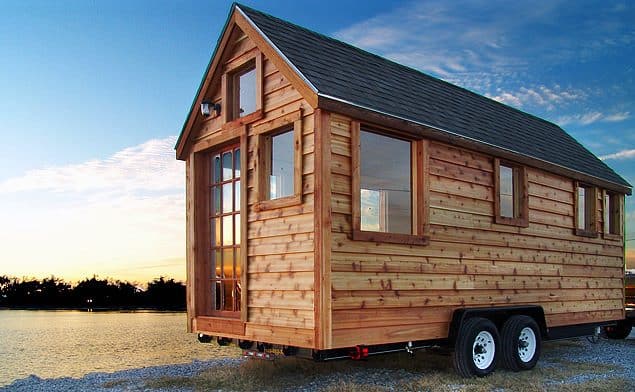 ---
How can you decorate your insulated cabin?
16. Get that statement lighting fixtures
To enhance the aesthetic appeal of your insulated cabin and set the mood, a good lighting fixture is key. It could be globe lights, a table lamp or a grand chandelier – your choice!
Remember, your cabin is a place where you'll spend more time throughout the year, so it's always best to have a good source of lighting.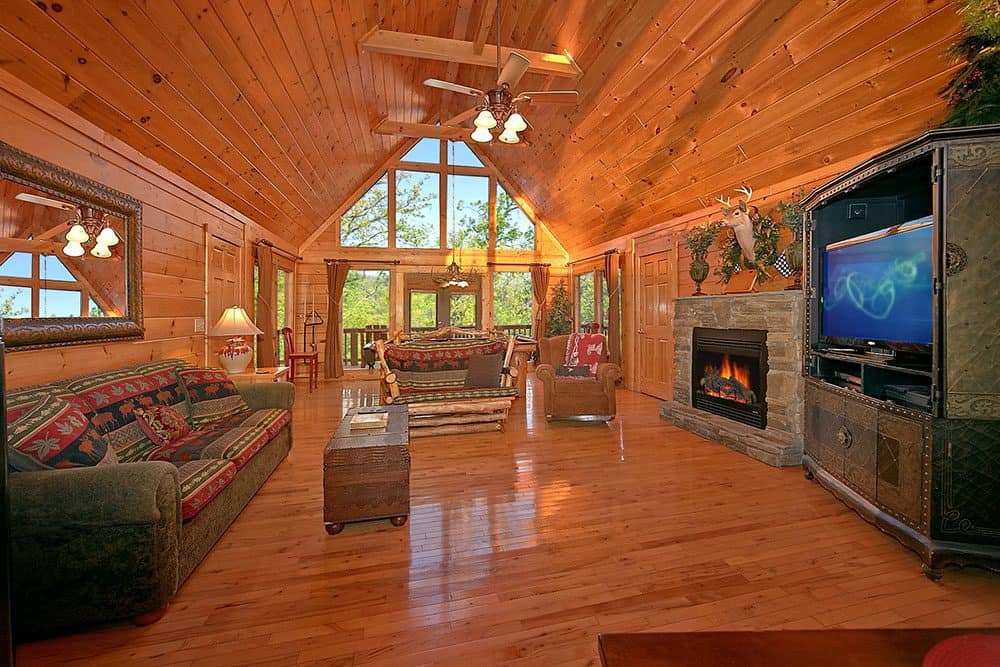 17. Add more warm furnishings
If you have the means, introduce more furnishings that offer warmth and comfort to complement the space. This will also help to balance the rustic surroundings.
A great example of this is a cabin fireplace.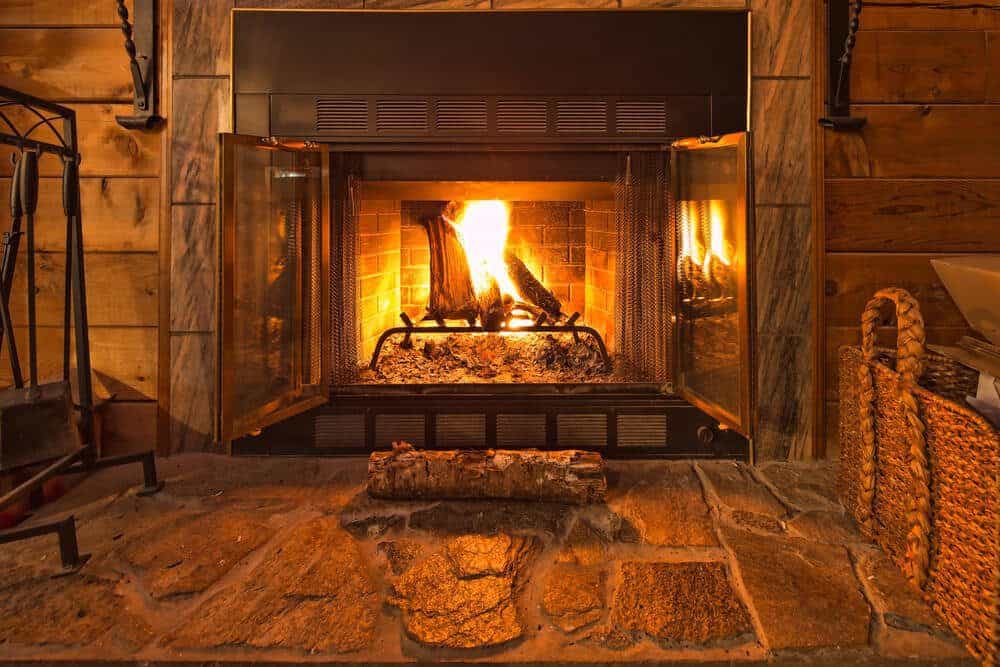 18. Wall technique is key
As you get to enjoy your insulated cabin throughout the year, you may want to spice up its interior a bit. Adding wall textures is a smart choice, such as mixing wood with concrete and finishing it with a faux-natural design.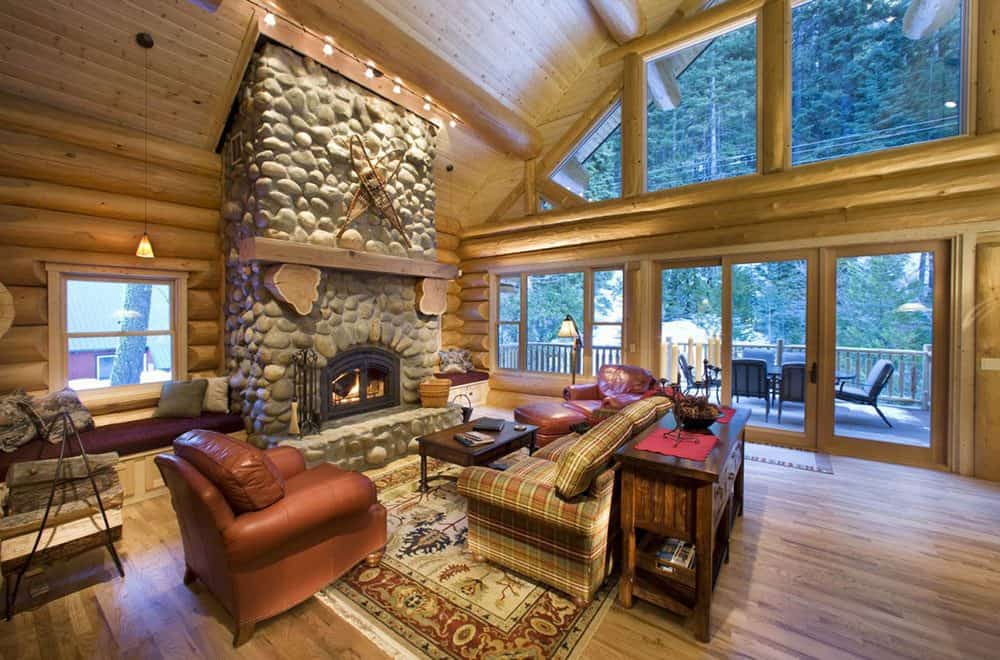 19. The 19th century style cabin
Giving off a charming and fresh interior, the 19th century themed cabin can never go wrong. It blends well with the unmatched rustic allure of a traditional cabin.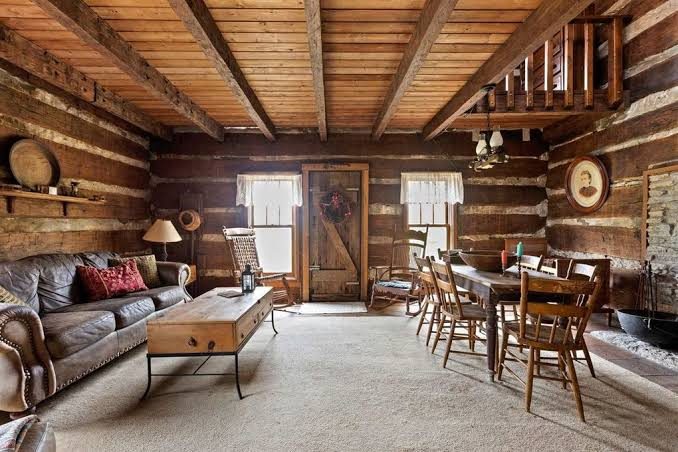 20. Add a touch of antler chandelier
Featuring the reproduction of a deer's antler, this chandelier is a must-have fixture in every cabin. It brings a touch of majestic look year-round, adding the perfect finishing touch to the space.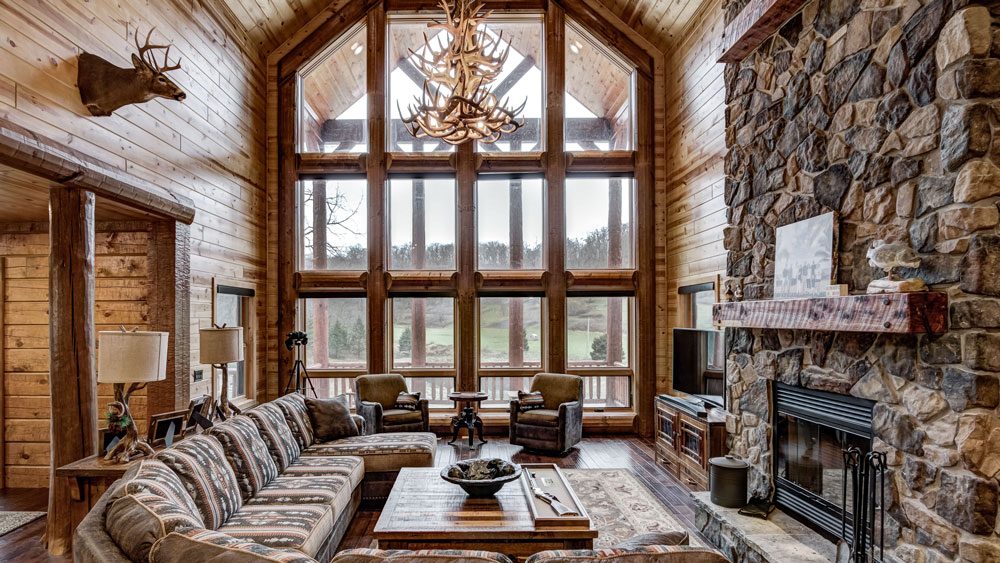 21. Keep it modern
A contemporary cabin interior is a favourite of many UK cabin owners. Warm woods paired with polished accessories and sleek furniture makes the living space sophisticated.
It's a great choice of theme or style for an all-season entertainment use.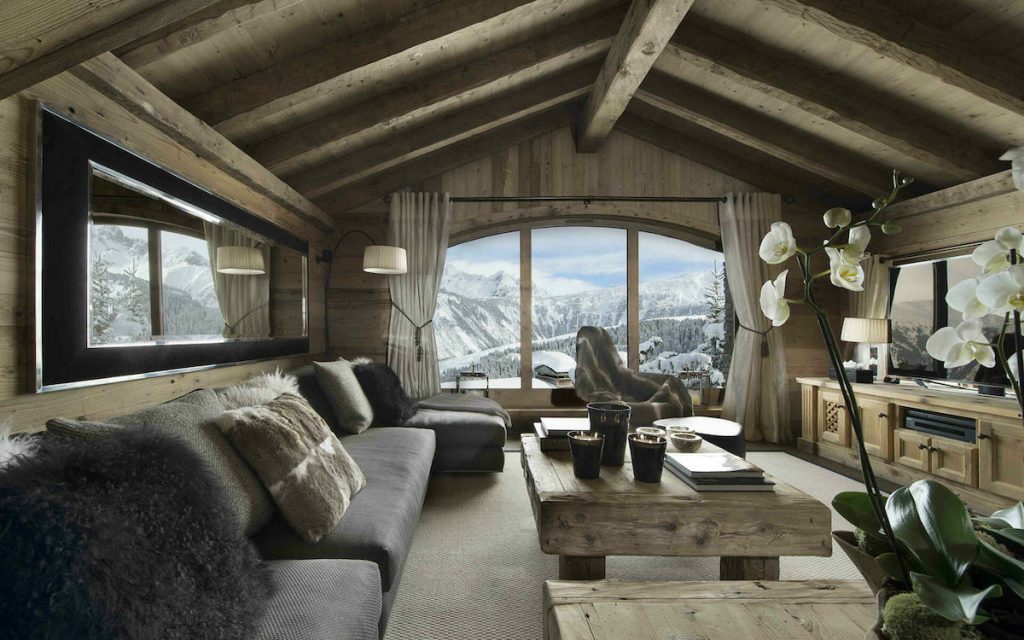 22. The Scandinavian-inspired concept
If you want a colour palette consisting of light monochromatic hues to brighten the interior of your cabin, go for a Scandinavian concept. The Scandinavian interior is also known for its natural materials, which is perfect for a cabin.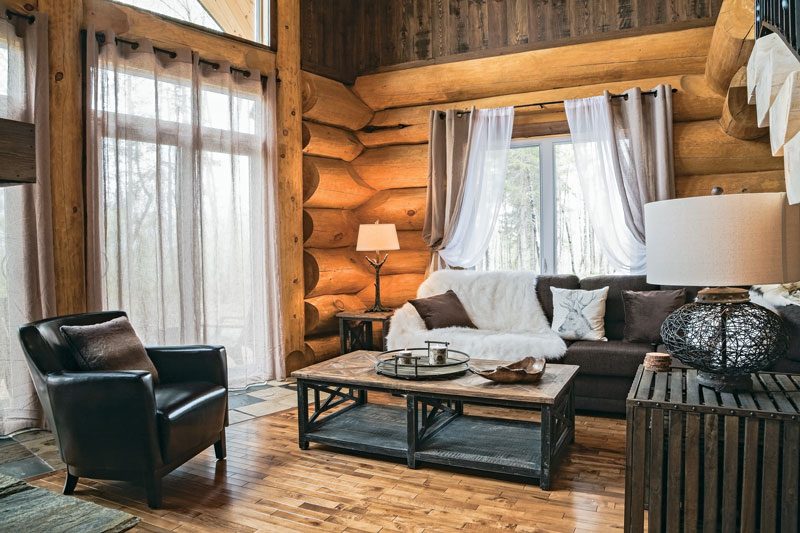 23. Go natural
Natural materials dominate a cabin interior, from the frame to furnishings and accents. Most are made from wood but can also include stone, pelts, and bone.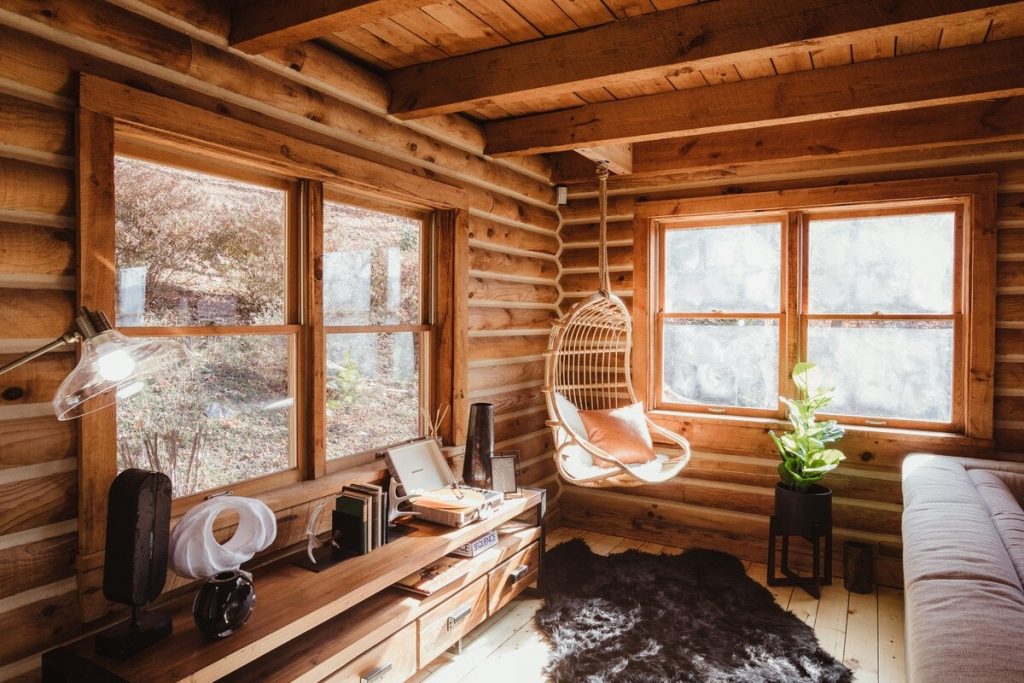 24. Welcome a few more antiques
An insulated cabin could be in a family for generations, hence antiques are likely to make their way into the interior. Vintage pieces are practical while adding finesse to a rustic garden building.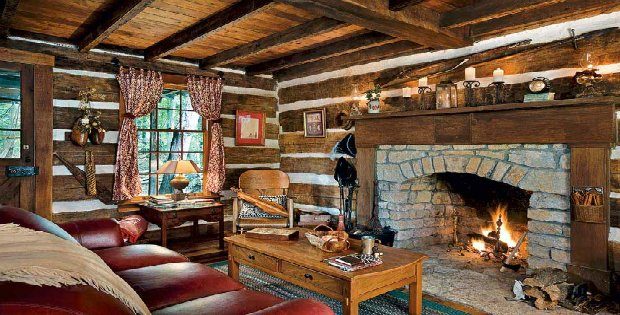 25. Stick to wood walls for warmth
Given that a cabin is already made of timber structure, one wall with a framed herringbone panel can help modernise the space. At the same time, it adds an elegant bespoke feature.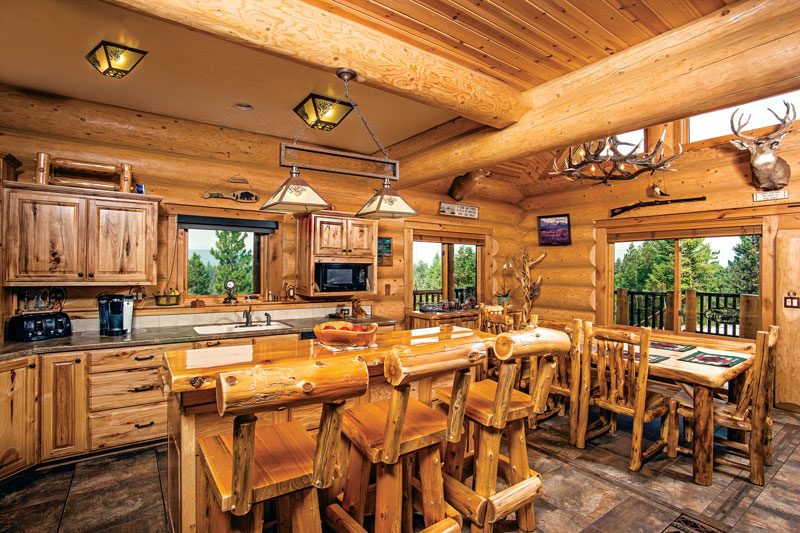 26. Decorate with light rugs
Your garden cabin is insulated? Good for you! But if the interior floor is dark and not-so-homely, you might end up retreating back to your house.
What can you do? Lighten it with a light-coloured rug to give cosiness underfoot, especially in the wintertime.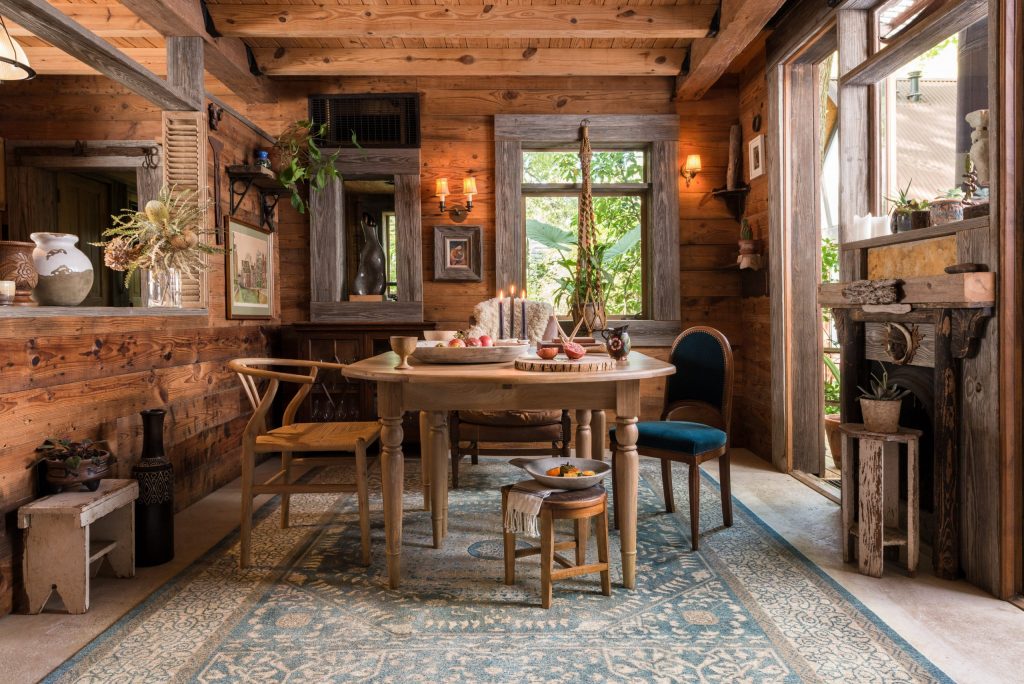 27. Go green with plants
Fresh greenery never fails to illuminate a room and liven up the mood. Lively greens also look great with browns, a.k.a. the charm of a cabin.
It's a beautiful natural contrast, perfect for an inspirational cabin interior.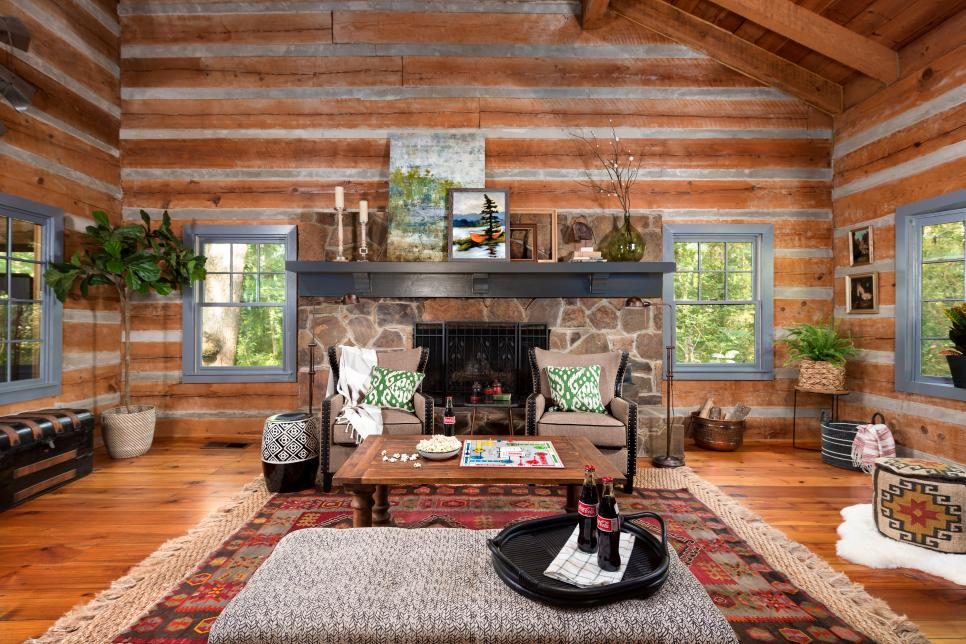 28. Introduce colourful touches
A pop of green or red can uplift your cabin interior design. But paint isn't the only way to inject a burst of colour into the space. You can also add wallpapers, colourful tiles and accessories.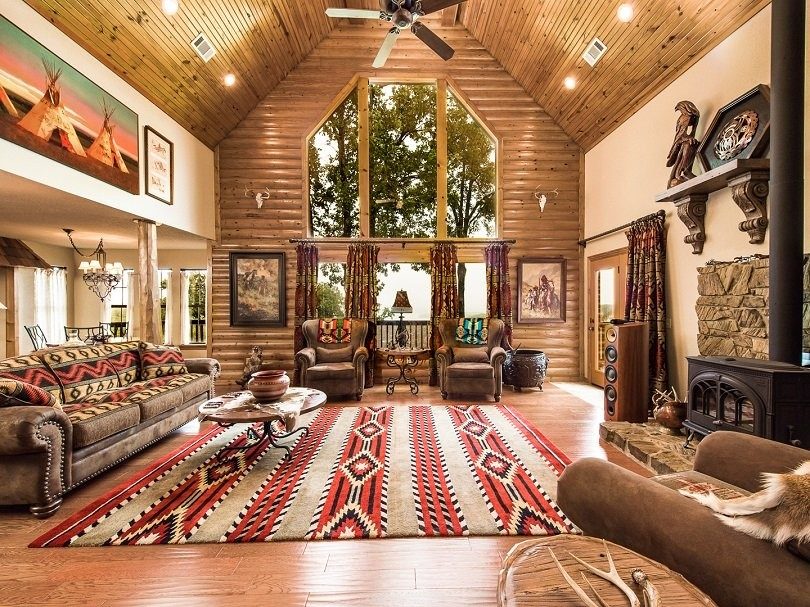 29. Invest in quality finishes
Walls, trim, and flooring are one of the most prominent features of a cabin interior. Choose timeless, high-quality materials to finish off the look of your space and appreciate it all season.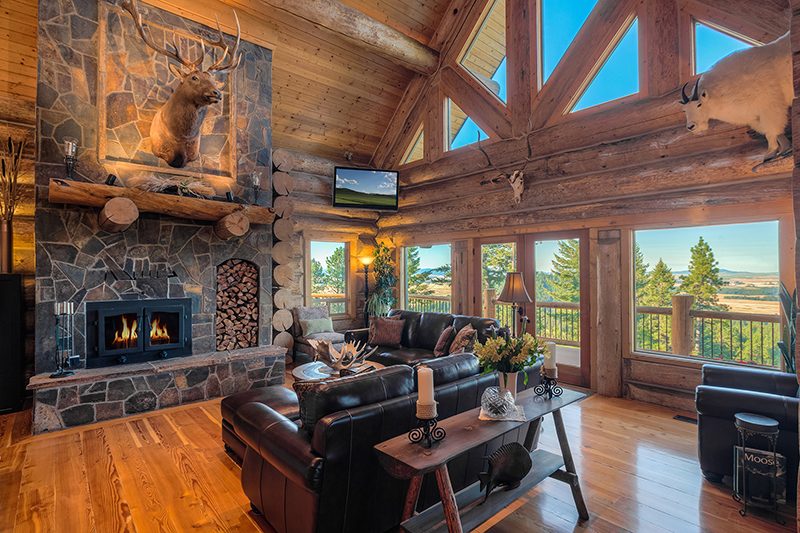 30. Chic, A-frame family room
Many cabins in the UK now feature an A-frame-style of construction. The wall of windows offers a great backdrop, giving off a cabin-chic style, and a fun, modern update.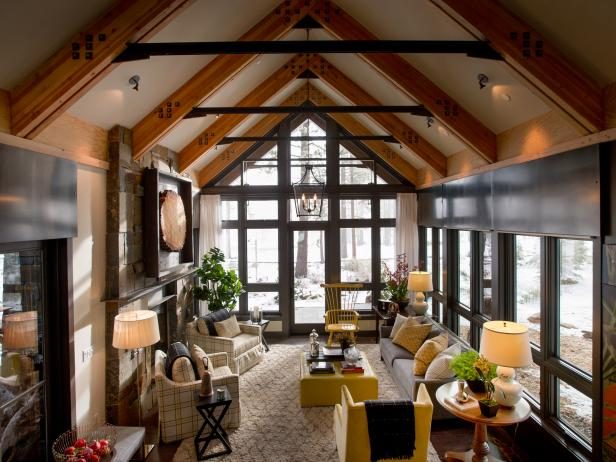 ---
Exterior cabin makeover
---
31. Outdoor hot tub experience
An outdoor hot tub setup is a great way to add instant luxury to your backyard. No matter how comfortable you are inside your insulated cabin, treat yourself with a hot steaming bath outside and admire nature.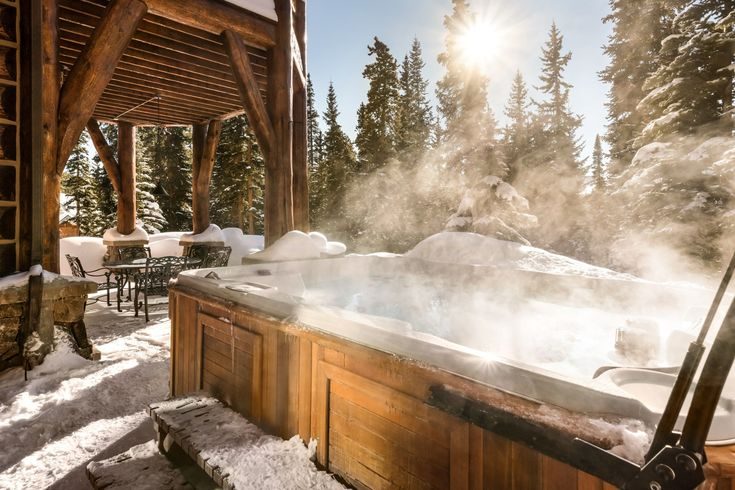 32. Get yourself an outdoor sunroom space
It's so simple yet so inviting! If the exterior of your cabin can afford you extra space, this is worth considering. You'll get to enjoy a gorgeous view of your garden while sunbathing.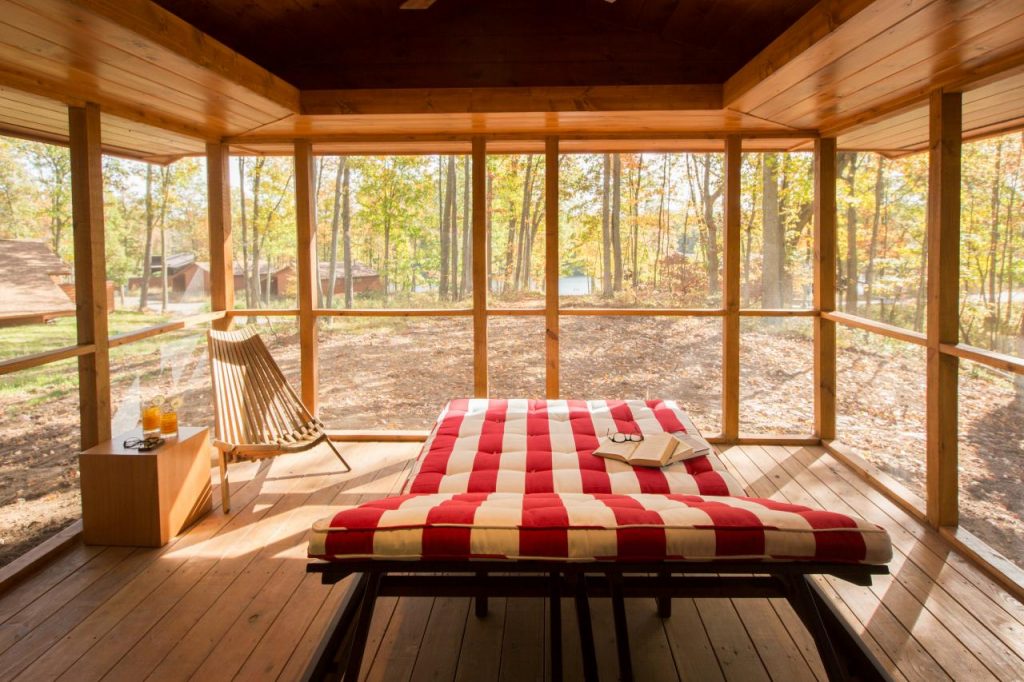 33. Set up a modern fire pit bench
Having an outdoor fire pit near your cabin is a plus when it comes to entertainment. Make the space around it feel cosy with throw pillows and cushions.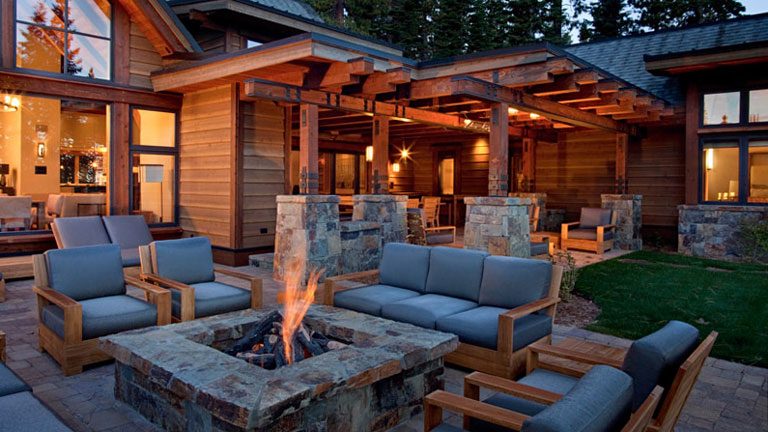 34. Create a charming outdoor dining deck
Again, if you're lucky enough to have the space, creating a beautiful outdoor dining room is the way to go! Utilise the entire deck by creating a hang-out area and a spot for everyone to dine together.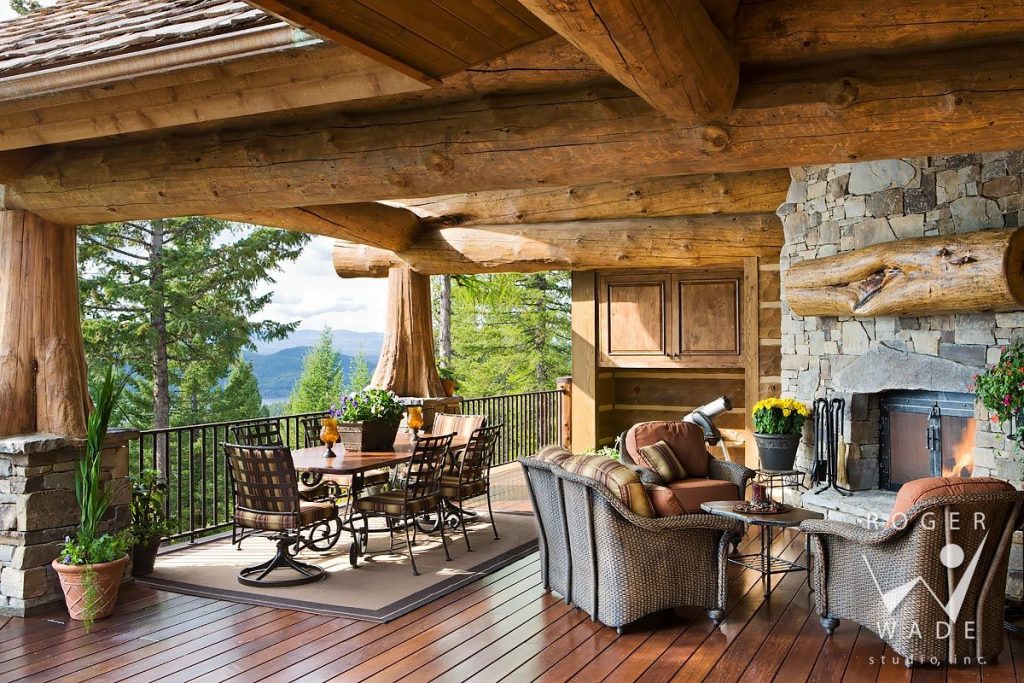 35. Rustic patio deck with a view of the pond
Combine rustic touches with natural aesthetics like a pond or a man-made lake. Use stone, wood and other natural materials to fashion the deck, and be sure the view on offer is left undisturbed!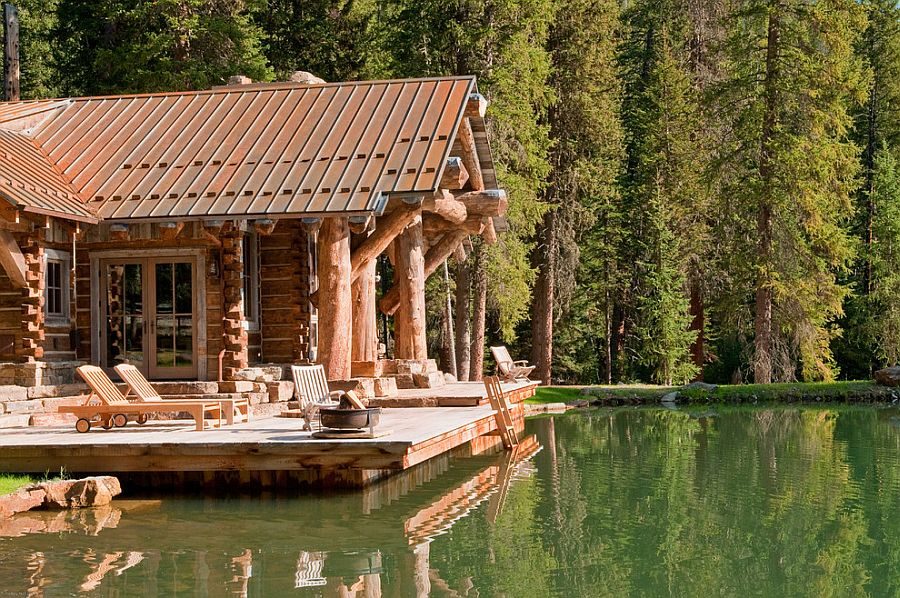 Round-up
Having a cosy, insulated cabin as a getaway is a dream come true. We hope this guide, together with our compiled design tips, has made you excited to get your own cabin and decorate it to the next level!
Shop Garden Offices