A well-equipped garden shed is essential for homeowners and shed owners alike. It makes tackling common household tasks, like repairs, much more convenient. Thus, having the right hardware on hand is crucial. This ensures you're prepared for any gardening or outdoor maintenance job. But what tools are we talking about?
The Must-Have Tools in Your Shed
These basic tools play a major role in maintaining your backyard. Be it measuring a raised garden bed, cutting branches from a tree, or even DIY creative endeavours.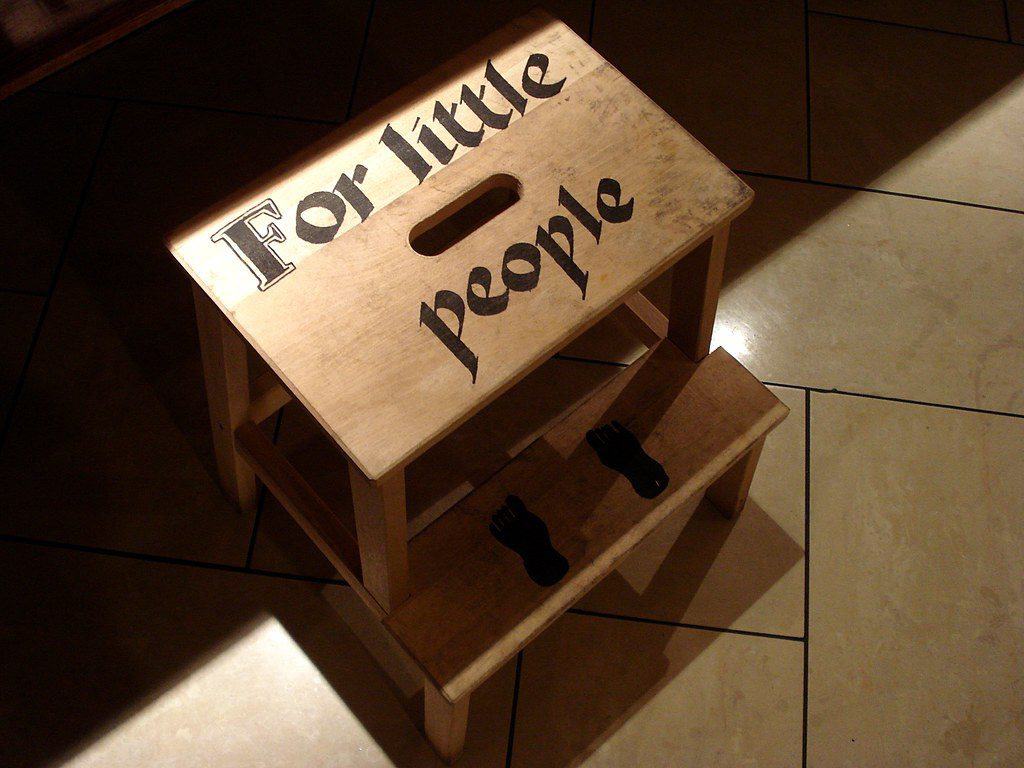 1. Stepping stool or ladder
We've all been there — using ordinary high back garden chairs to prune trees or clear cobwebs. But save your garden seating for relaxation and opt for a stepping stool instead. A sturdy ladder also comes in handy when your roof requires some repair due to leaking.
Fibreglass materials are durable but costly. Meanwhile, wooden types offer an affordable alternative. If you choose a metal one, ensure it doesn't come into contact with electrical cables to avoid accidents.
No matter the type, always inspect it for damage before use. If you notice any bends, cracks, or buckles, do not use it and inform others of its condition.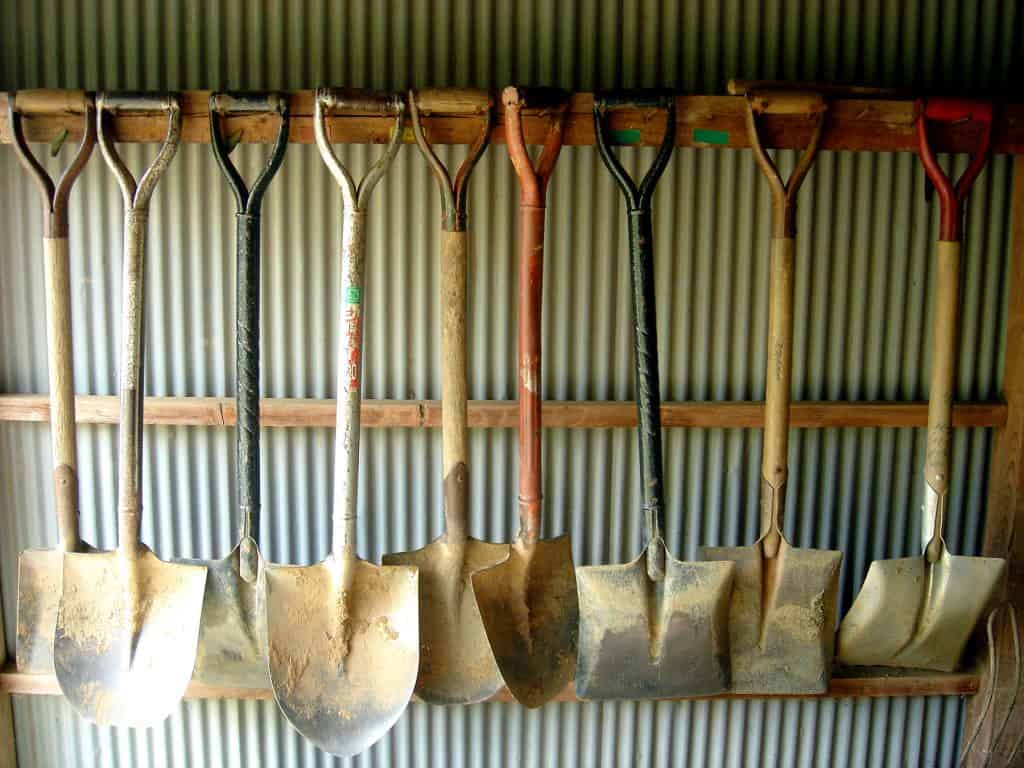 2. Shovel
Typically, a shovel features a concave, broad blade and a curved tip. It's commonly used in both gardening and construction, such as building a foundation.
A shovel comes with a grip, then the handle, which varies in length. The longer the handle is, the better the tool is suited for digging deeper holes. A shorter handle, on the other hand, is more suitable for precise tasks.
Then, there is the blade — usually made of metal or plastic. The blade and tip, also called the point, come in various shapes depending on the type of shovel. Lastly, the step or kick plate is where you use your body weight and foot to push the tool into the soil.
Understanding the parts of a shovel will help you find the right one for your needs.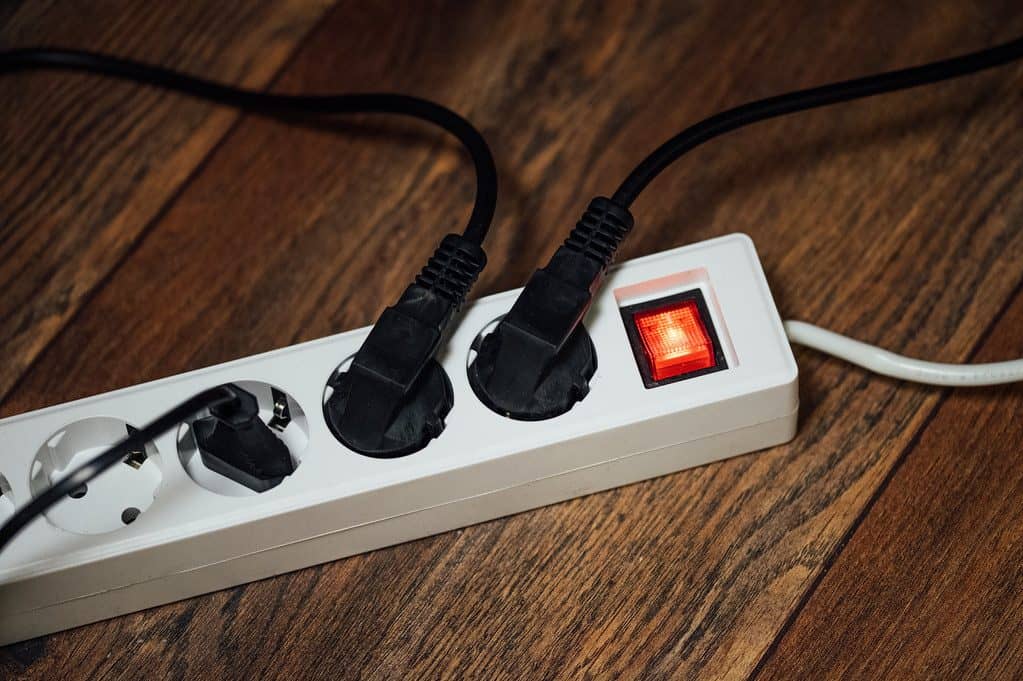 3. Extension cords
You just never know when you may need an extension cord. This electronic accessory provides power to distant devices. What's more, it allows you to use multiple items simultaneously in your workshop shed. This means you don't have to unplug one item to make room for another. It's also handy for outdoor lighting, illuminating the dark spaces in your property.
When it comes to clutter, you do not want to risk yourself or anyone tripping over excess cords. Keep cords out of the way so you can freely walk around your building and get access easily. Talk about convenience! 
Extension cords come in varying sizes and styles to meet your needs.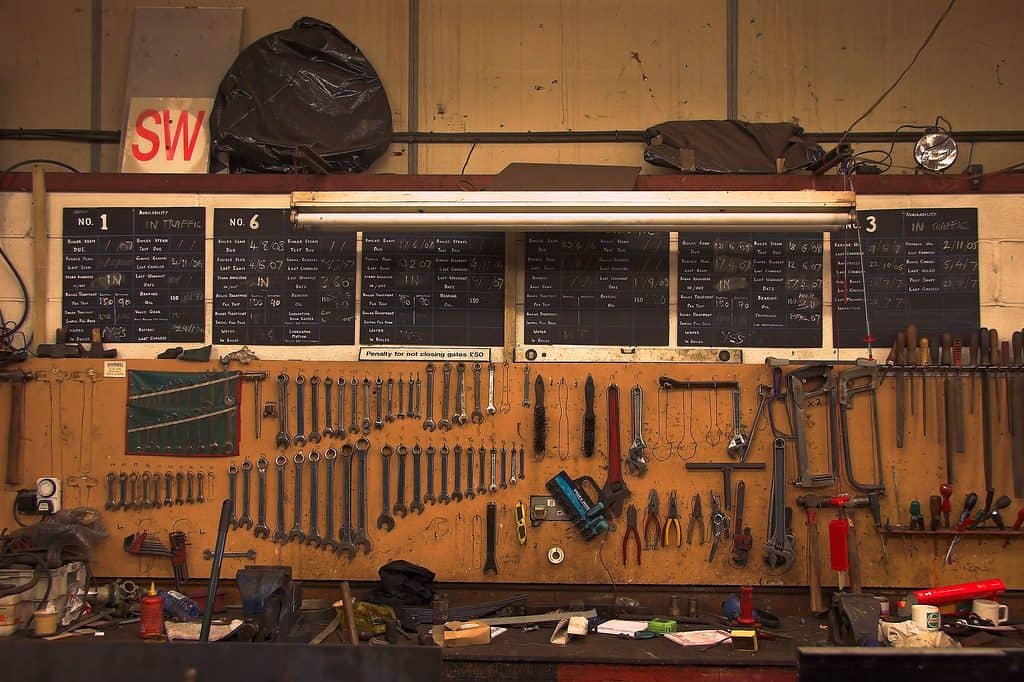 4. Workbench
A workbench can be central to most of your projects. This makes it an essential accessory or item in sheds, including potting sheds.
What we like about this essential tool is that you can build it yourself! It can be as simple as slapping a plank or an old solid-core door on top of two sawhorses. Just make sure it is solid enough to withstand even the most rigorous maintenance tasks. This includes holding heavy garden furniture or car parts.
Top tip: Greenhouses can also make use of this gardening and DIY essential.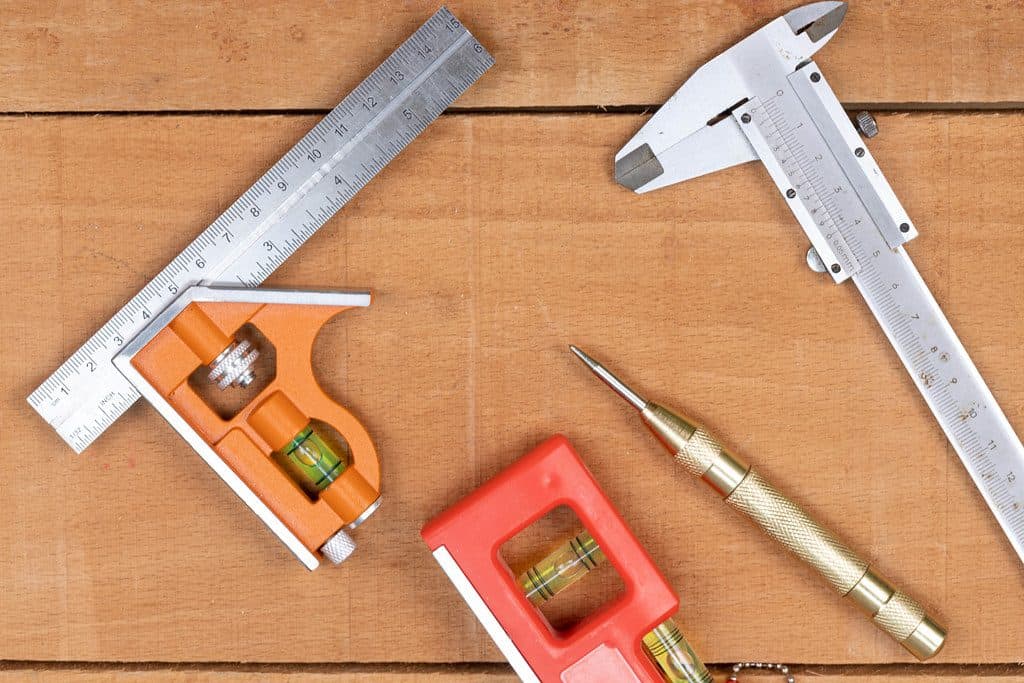 5. Measuring tools
Gone are the days when we use our thumb, elbow, or fingertips to measure things. All thanks to the wide range of measuring tools available today! So don't settle with a normal tape measure; owning a variety of types and sizes can eventually be of assistance.
Measurement is crucial in science, engineering, and the chemical industry. Moreover, it's essential in farming, gardening, construction, home projects, and other activities. Be it for measuring distances, dimensions, or water pressure, make sure to have these:
Calipers

Micrometer

Laser measure

Ruler

Compass

Square

Measuring tape

Angle gauge

Level

Angle locator

Bubble inclinometer

Pressure gauge
Suppose you plan on putting a garden plot. A tape measure can come in handy when taking the measurements of windows and other surface areas. The retractable one (25 ft. long) could serve your purposes.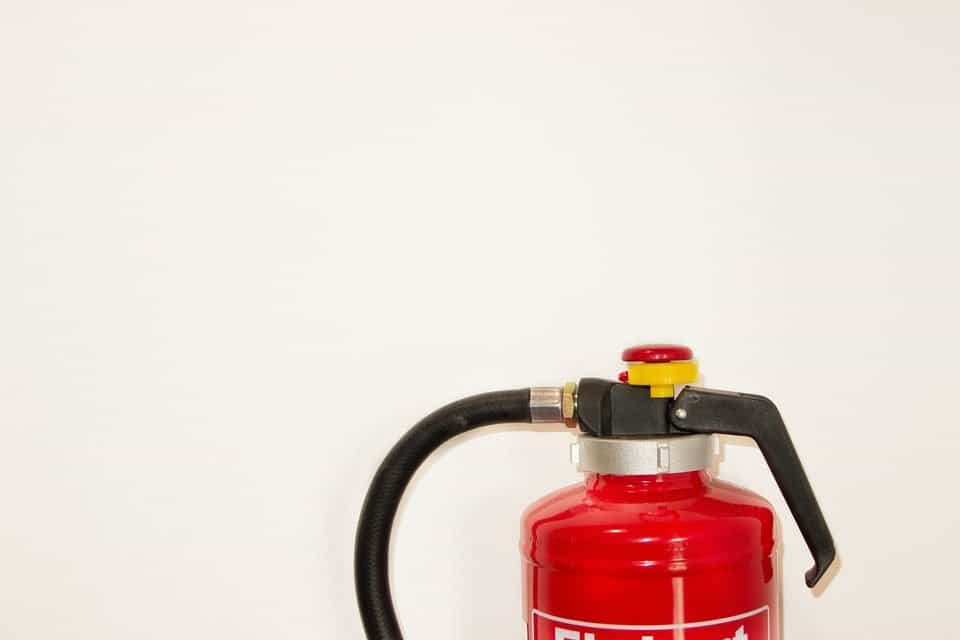 6. Fire extinguisher
Sometimes, smoke alarms won't suffice. You need something that can help you fight a fire before it spreads through your home or property. Enter the fire extinguishers.
A fire extinguisher is a must, whether it is for your home, garage, or garden building. This is especially true if you use any electrical equipment that may short-circuit. Or if you store combustible materials within the wooden shed.
Remember, prevention is better than cure. Invest in a fire extinguisher and keep it in your garden storage shed. And to help you find the right one for your needs, here are the different types available:
Class A –

Ideal for combustible solid materials: wood or paper.

Class B –

For flammable liquid or gas.

Class C –

Suitable use for energised electrical fire. Ignitor of a class A or B fire, for instance.

Class D –

Metallic fire, such as sodium, magnesium, titanium, etc.

Class K –

Cooking fires like vegetable or animal oils/fats.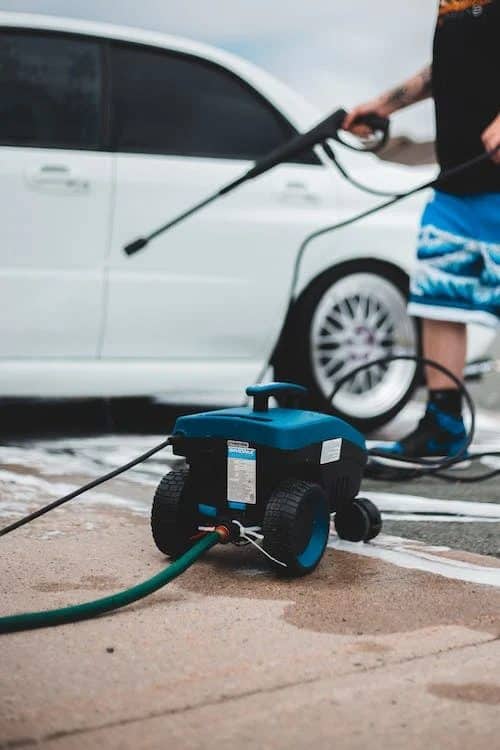 7. Pressure washer
Cleaning requires a lot of time, energy, and elbow grease, but not when you have a pressure washer. Say goodbye to scrub and strain, and have fun while saving your back and joints!
This wondrous gadget is perfect for a number of cleaning contexts. You can use it for cleaning and removing all manner of dirt in your patios and sidewalks. Including your home or garden room exteriors in a quick, easy, and efficient way.
The next time your shed needs some repainting or some parts of your car need cleaning, you know what to do. Go get that pressure washer!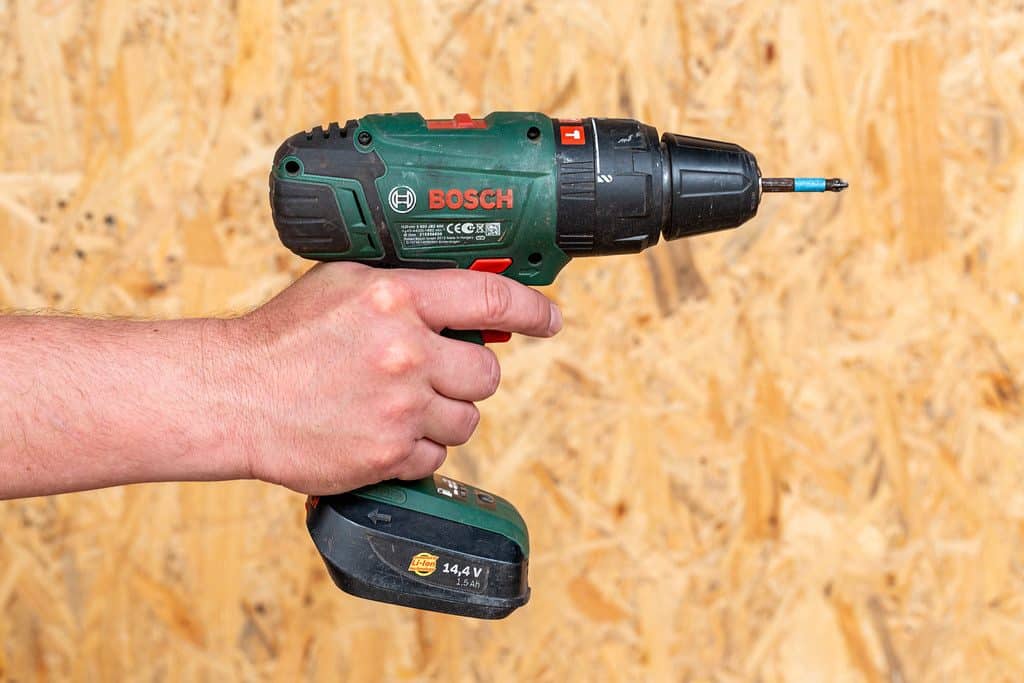 8. Electric drill
This device is probably one of the best inventions, and a shed workshop should have at least one. A drill is used for making round holes or driving fasteners in wood, concrete, plaster, or metal.
But keep in mind that there are different-sized bits. Each material would likely require a special kind of bit, and these are:
Flat sender, a rectangular-shaped disc that moves rapidly from left to right.

Circular sander, discs that move in a circular motion.

Mouse sander, shaped like a mini clothing iron, is ideal for reaching awkward or hard places.
Tip: For battery-operated drills, choose a reliable brand that features long battery life. Cheap battery brands, obviously, don't last long, and they drain fast.
9. Air compressor
An air compressor is capable of more than cleaning, spray-painting and tire-inflating tasks. It can undertake a vast array of domestic and industrial chores. From professional drilling, sanding, and polishing to domestic sawing, you name it.
Its versatility lets you finish complex tasks faster than using standard power tools. For instance, when sandling, nailing down and spray painting an area of garden decking. This chore alone already sounds daunting and time-consuming. But with an air compressor, your task can be done with maximum speed and efficiency!
10. Protective gears
When you spend most of your time working in your shed with your tools, safety is important. To ensure order, keep safety essentials and protective gear within reach.
Make sure you have safety goggles to protect your eyes from wood or glass splinters, and more. Don't forget to add heavy-duty gloves to shield your hands and make your grip firmer when holding an object.
Lastly, a first aid kit. Accidents happen, and when such unfortunate events occur, you will want to be prepared. Other than keeping one in your home, you should keep a first-aid kit in your tool shed as well for practical reasons.
What should you keep in your first aid kit:
Bandages

Antibiotic ointment pockets

Compress dressing

Adhesive cloth tape

Gauze rolls

Packets of aspirins

Non-latex gloves

Antiseptic wet wipes

Sterilised gauze pads

Thermometer

Tweezers

Emergency blanket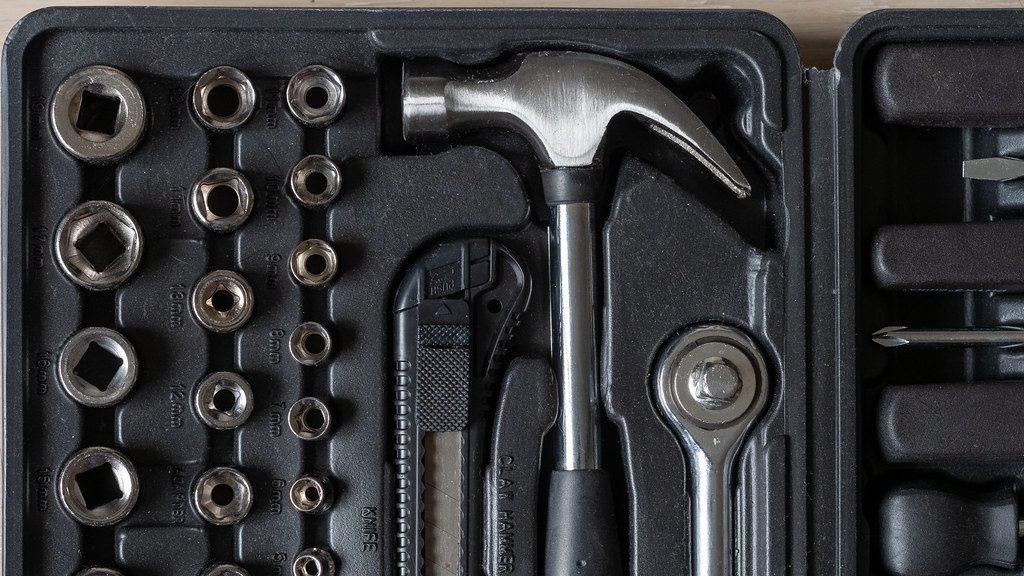 11. Handy toolbox
Oh, to have a toolbox and these items altogether in your BillyOh Keeper Overlap Apex Shed. A dream come true for both handymen and shed owners! 
Having the right-hand equipment for the job makes your task easier and lets you enjoy what you are doing. Plus, having a shed full of tools will be the talk of the neighbourhood. Here's a list for reference:
Allen keys

Electrical and duct tapes

A builder's pencil

Utility knife

Screwdrivers

Hammer

Sander

Pliers

Scraper

Chisel

Pliers

Wire cutters
12. Garden hose and nozzles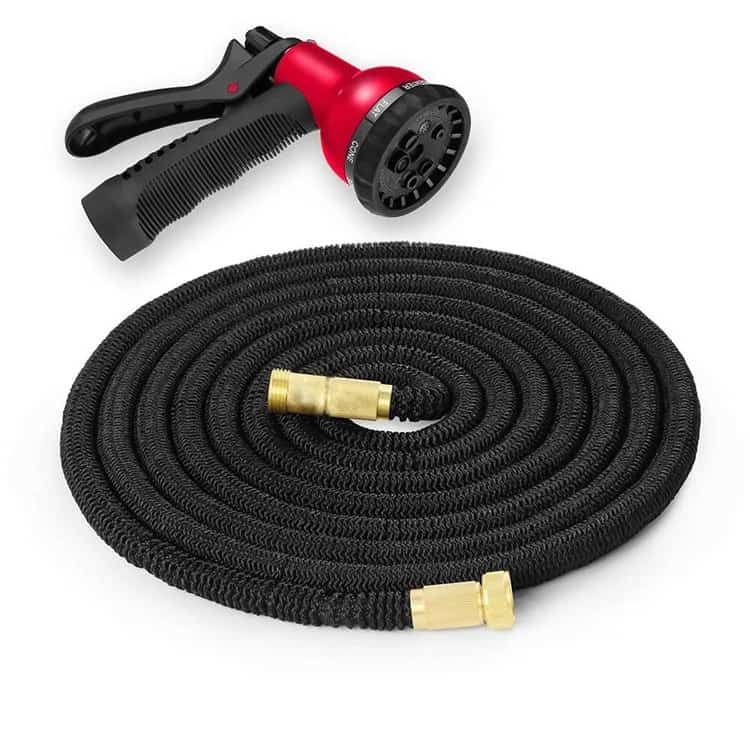 A garden hose is essential due to its versatility and role in various outdoor tasks. This flexible expanding garden hose pipe, for one, provides a convenient water source. Not only for watering plants but also for washing surfaces and outdoor cleaning.
Moreover, it enables efficient lawn maintenance, car washing, and garden irrigation. With the right nozzles and attachments, it can cater to a wide range of gardening and DIY needs. This makes hoses a fundamental tool for any shed. Having one ensures your garden remains lush and well-maintained.
Round-up
The best shed needs the right tools. And with these must-have items, even the most complicated task seems like a piece of cake! I mean, who needs to call a pro when you have them within reach, right?
Need a workshop to keep everything in place? Check out these large wood sheds! For double protection, consider our pressure treated sheds or log cabin workshops. Explore Garden Buildings Direct for more!
Shop The Storer Shed