Transforming your garden with a garden building is a brilliant way of adding extra space to your property. However, if you live in an area that often experiences unpredictable weather or becomes cold during the winter months, then you may want to consider an insulated wooden building or a fully-insulated garden room. To help you make this decision, we've provided a breakdown of garden building insulation benefits.
Reducing the effects of increasingly extreme weather conditions on your garden building is important. Hence, insulating your structure is key.
How Does Insulation Work?
Wood is known for being a natural insulator, exhibiting thermal properties. Depending on the thickness of logs used, timber creates natural warmth. 
But in some instances, even thick logs are not sufficient to fend off harsh weather conditions, especially during the winter. This is why insulation is crucial – whether it's in a shed, log cabin, or summerhouse.
An insulated garden building can provide a regulated internal temperature that further helps in protecting belongings from moisture and extreme weather conditions. 
Depending on what you intend to use your garden building for, insulation may be essential.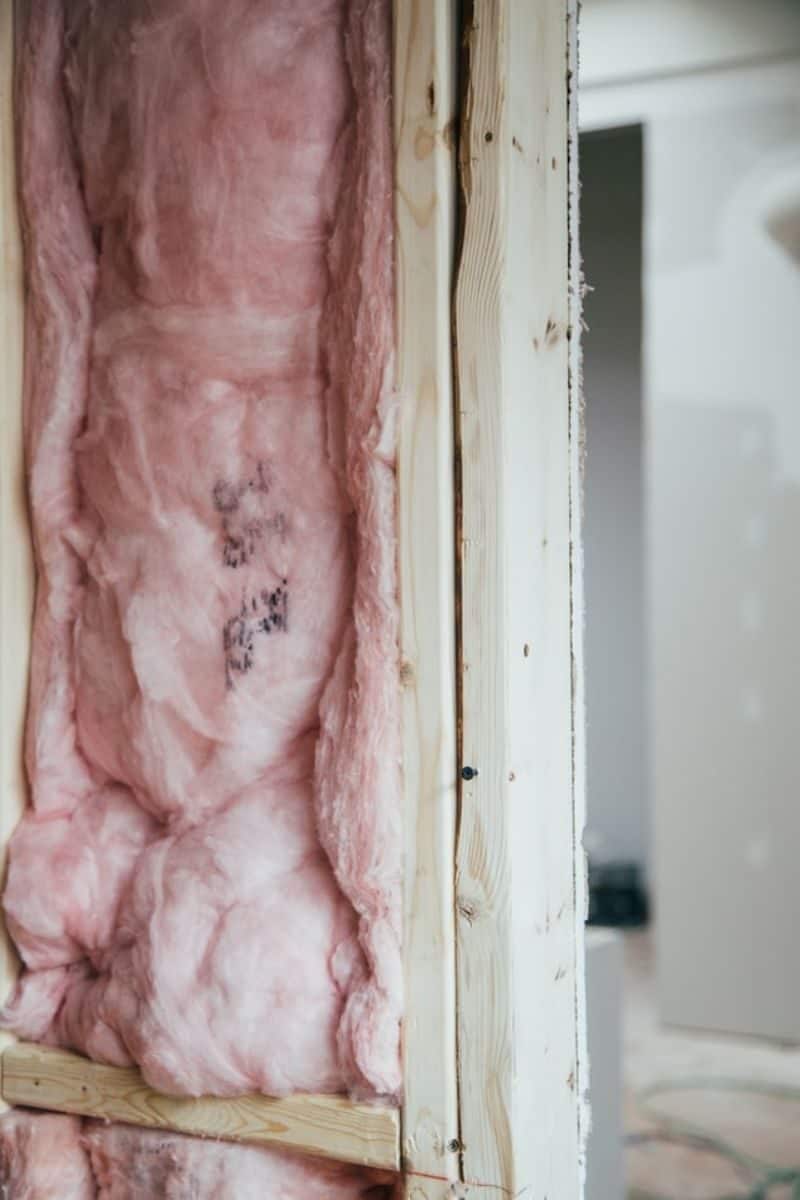 Insulation controls heat flow and noise while equally preventing condensation. It helps in slowing the movement of the heat and keeps it inside the building, which is a huge perk during winter. During the summer months, it does the opposite – keeping the heat outside.
Insulation can also increase the efficiency and effectiveness of lighting fixtures, depending on where they're installed. Insulation can even alleviate external noise by absorbing reverberations inside the garden structure!
It's true that insulated garden buildings, such as our own insulated log cabin, has far potential uses than its uninsulated counterpart. Read on to find out why an insulated garden building can make the crucial difference in your garden, and how insulation can ensure a structure which will last for years to come.
Let's get started!
Garden Building Insulation Benefits #1: Improved Thermal Regulation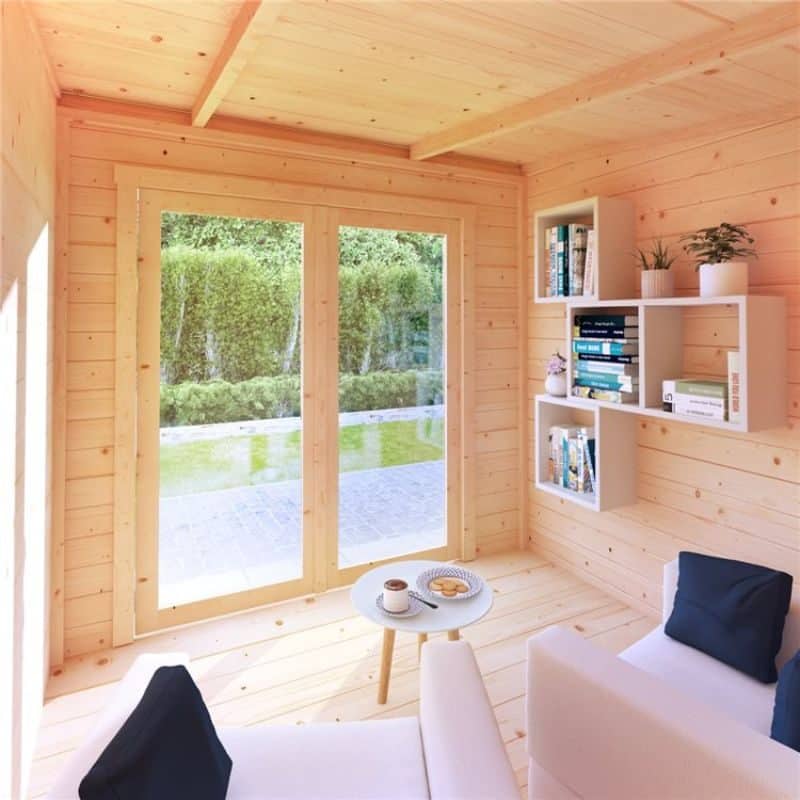 Changes in temperature can damage sensitive equipment stored in your garden building, such as electronics, paint and more. But with an insulated structure, the effects of these often harsh and unpredictable temperatures are minimised, protecting valuables and keeping any chemicals safe and sound.
The good thing about proper insulation is that it also helps with the regulation of humidity. Storing items in a climate-controlled space such as an insulated garden building is guaranteed to provide your belongings with the best possible protection. How amazing that is?
Garden Building Insulation Benefits #2: Longer-lasting Structure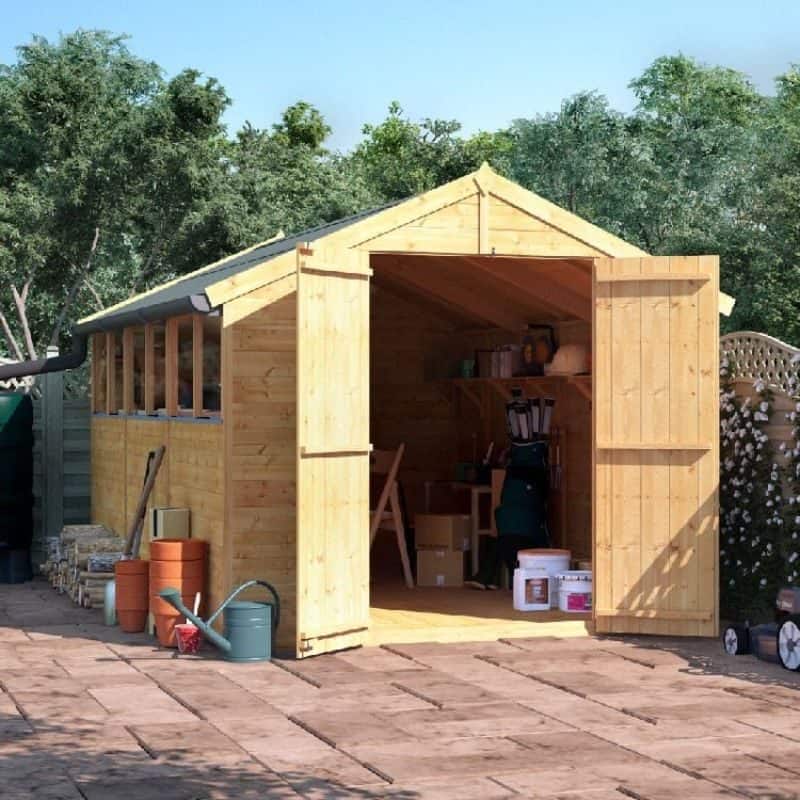 Wooden and metal sheds are highly durable storage solutions. Equally, you can expect an excellent log to have a very long life-span. But it's also true that severe weather conditions can have a major impact on this longevity. Not to mention that moisture and humidity attract insects and mould who can wreak havoc on garden buildings.
A poorly insulated structure can lead to deterioration, rotting, and rusting. But with an insulated building, heat transfer is reduced, which moderates the effect of the overall temperature across your building.
Allowing air to flow and regulate more efficiently through your shed or cabin with proper insulation can prevent the risk of compromising your building's structural integrity. 
Garden Building Insulation Benefits #3: A Great Defence For Metal Sheds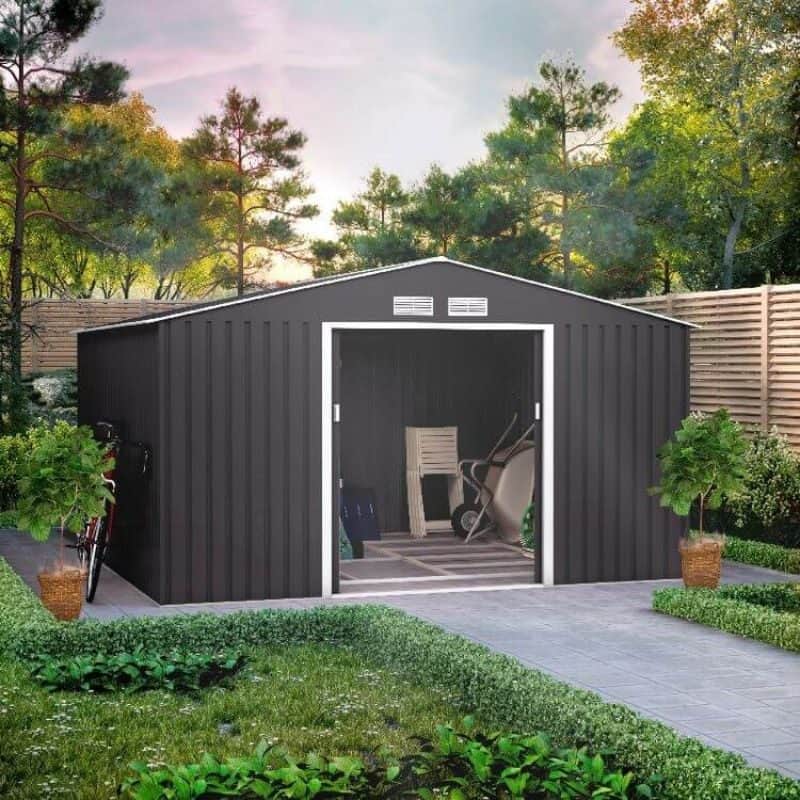 Condensation is something you need to keep an eye for, especially when you live in an area with high levels of humidity and volatile temperatures. Moisture can easily form and expose your metal building to rust and corrosion without proper maintenance. What's worse, damp and mildew can also damage any valuables stored inside.
You may be wondering whether or not your metal shed requires insulated. The truth is, insulating your metal building will undoubtedly help with preventing moisture from entering or collecting through condensation.
Insulation in metal buildings is normally installed over the framing of the building to provide continuous coverage. This method prevents any transfer of energy or moisture between the building framing and the exterior roof and wall panels.
Garden Building Insulation Benefits #4: Cost-Effective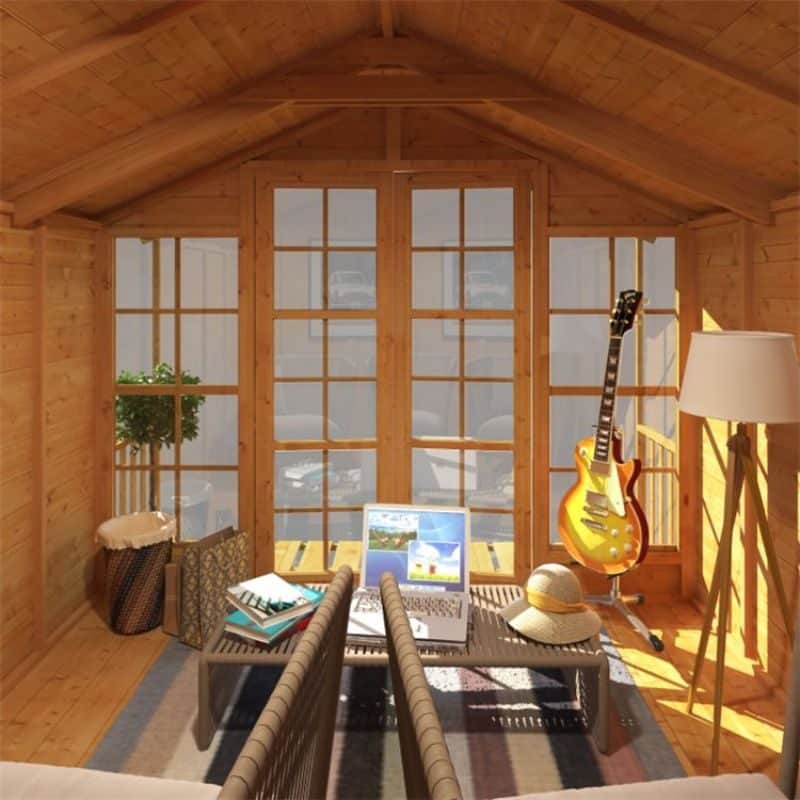 Another great benefit of owning an insulated garden building is that they're highly cost-efficient. Meaning, it's far cheaper to maintain in the long-run.
This is especially true if high-grade timber is used for the construction of your garden building – such as European sourced timber with Tongue & Groove construction. If you purchase our insulated garden building, then we can guarantee you that your insulated structure would last for years to come, while only requiring minimal upkeep.
Garden Building Insulation Benefits #5: Low Maintenance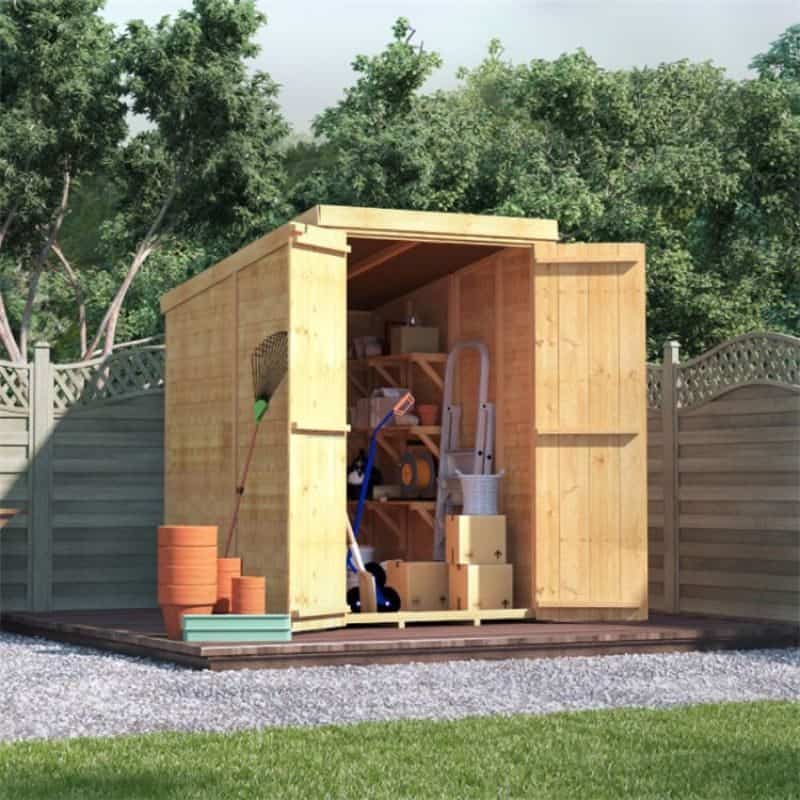 With an insulated garden building, you'll be free from maintenance costs which would otherwise be incurred by an uninsulated building. For example, a standard log cabin may require heating and cooling devices to properly regulate temperature throughout the year.
Thanks to the properties of insulation, the need for devices such as heaters is greatly reduced and as a result, energy bills are also significantly lessened. Furthermore, low energy consumption means that the impact of an insulated structure on the environment is far lower.
As a result, your insulated garden building will have a lower emission of pollutants and a reduced carbon footprint.
Garden Building Insulation Benefits #6: Floor Insulation Creates Better Ventilation
Insulated flooring for garden buildings such as sheds and log cabins come with heaps of benefits. The most important of these is that your outbuilding will be kept cool in the summer and warm in the winter.
Floor insulation for your garden building is an effective way to remove moisture while at the same time, preventing humidity from being trapped within your flooring.
When a build-up of moisture isn't given proper attention, it can eventually travel through your insulated garden room, causing mould. Moreover, insulated flooring can also create offer ventilation, improving air quality and reducing the amount of energy used in the process.
Garden Building Insulation Benefits #7: Health Benefits
This advantage isn't an immediately obvious one, but in terms of physical health and mental well-being, insulated garden buildings—including sheds, log cabins and summerhouses—have a lot of benefits to offer. Other than providing a naturally calming environment, they have the potential to keep your body temperature at a comfortable level.
Garden buildings are often perfect for creating an environment which is both peaceful and serene, thanks to being well away from crowds, air pollution and noise. This type of environment can act as an alleviation to health issues such as anxiety and stress. The garden which would surround your insulated building should supply clean and fresh air, further benefiting your health by providing an ailment to various respiratory issues.
Garden Building Insulation Benefits #8: Low Humidity Levels
When your garden building is insulated, it's guaranteed to be resistant against external climatic conditions. And when there is low humidity, your valuables and other objects inside will remain protected. As a result, you can rest easy in the knowledge that your stored possessions will be safe and sound while residing in an insulated garden building.
Tip: We suggest investing a little extra to add roof guttering. This will keep your building dry while extending its life span. 
When the roof is fully secured and there are no leakages, your garden building will retain more warmth throughout the winter, providing you with a cosy environment, even when it's chilly outdoors. You can install roof guttering yourself, as the process is generally straightforward.
Things to Consider When Purchasing an Insulated Garden Building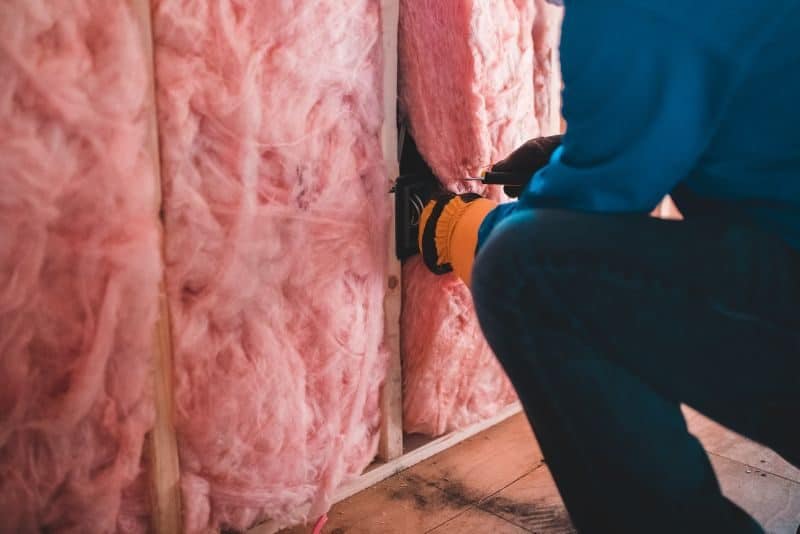 Before you opt for an insulated garden building, our experts recommend first figuring out how you're going to utilise the building, and plan/prepare accordingly. This way, you can ensure your structure is put to great use all year round.
If you're a remote worker and wish to use your existing shed or log cabin as a home office, then the building must be warm enough so that you can comfortably use it during the coldest months of the year. Look for the best types of insulation that can keep you cool in the summertime and warm in the winter.
Your chosen wall thickness will have a significant impact on the insulation value as well. We recommend considering insulation even if you have either 28mm or 44mm timber walls, in order to ensure maximum comfort and cosiness all year-round, while keeping energy costs low.
So, when purchasing a garden building such as a log cabin, be sure to keep an eye out for design specifications such as the type of cladding and wall thickness used!