This awards page is to honour all the awesome gardening bloggers out there who've taught us how to sow, grow, and generally get to know in our small greenhouse!
So whether you've got an allotment or a small greenhouse, we've cut down our long list of more than 150 awesome gardening blogs to bring you the 39 absolute best!
---
So we thought we'd start off away from home just to spice things up!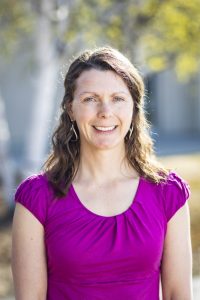 Edited by the super-knowledgeable Heidi Rader, who teaches online and in-person about local foods and agriculture, the Alaska Master Gardener blog offers a wealth of tips.
If you want to learn about anything from crop rotation in raised beds to vermiculture, check out this awesome educational blog.
And the reason it's kicking off our list of blogs for small greenhouses is because of the awesome post they just did on Building a Four Season Greenhouse.
Get growing like a master gardener today!
---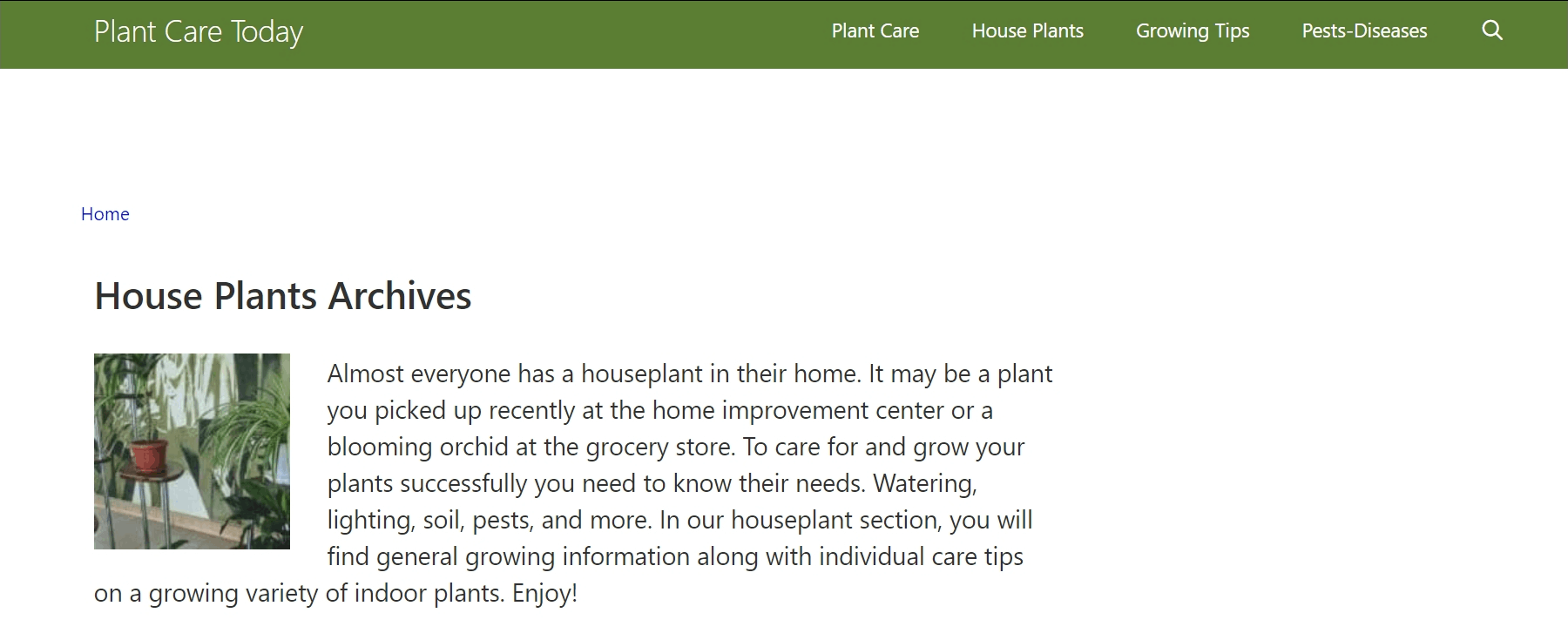 Speaking of getting growing today, Gary Antosh's blog at Plant Care Today is packed with growing and plant care tips. We love the awesome A-Z directory of house plants he's got set up – so it's no wonder that Plant Care Today has been growing strong for almost a decade!
Plant Care Today is all about the care factor, and you'll even find helpful sections on things like pests – something that can be a nightmare for growing in a small greenhouse. Because of their exhaustive archive and helpful posts like What Plants Benefit from Coffee Grounds, we just had to put Plant Care Today on our list.
Head over to Gary's blog to start caring for your plants today.
---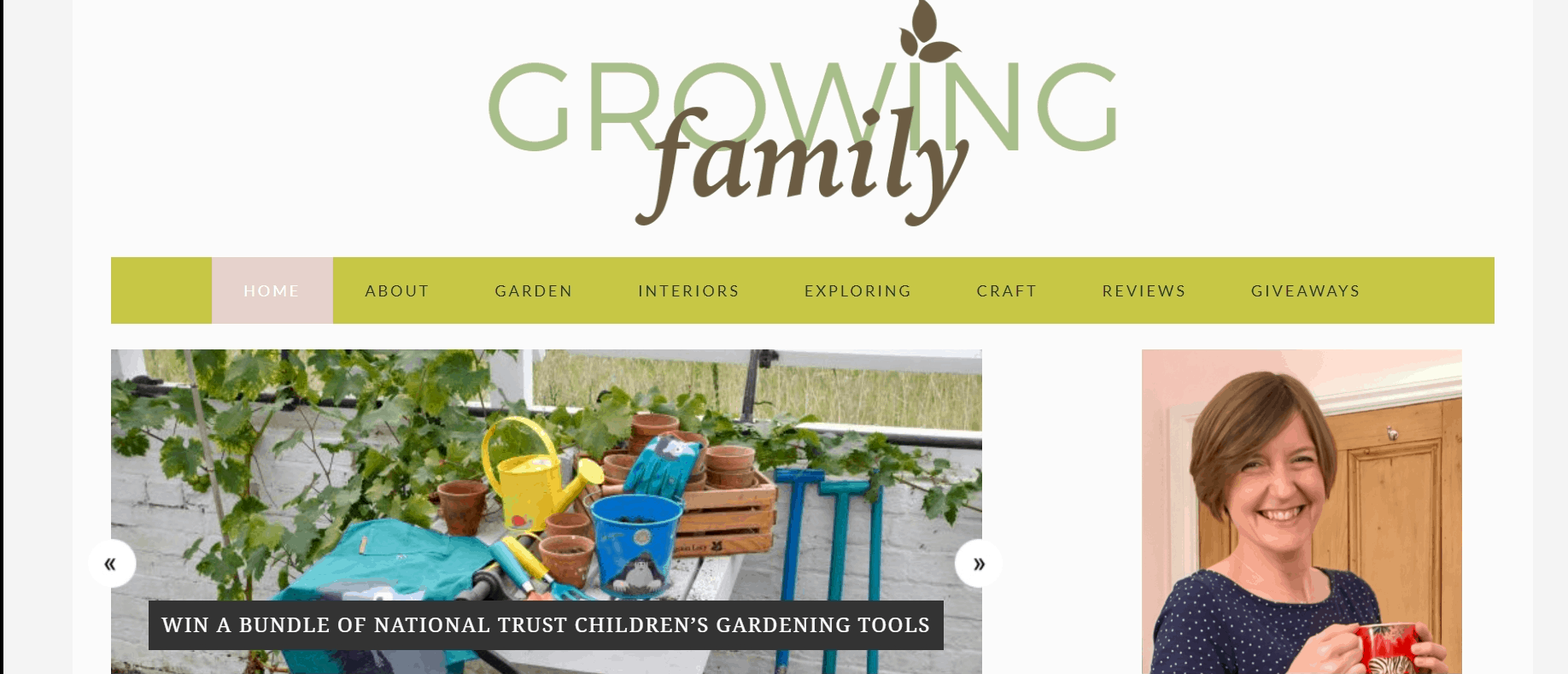 First of all, Catherine Hughes' blog over at Growing Family looks fantastic! It's bright and airy and it's only trumped by the awesome content you'll find there.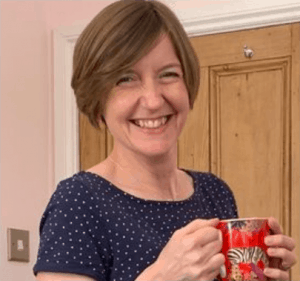 A self-proclaimed 'top UK home and garden blog' (and we'd be more than inclined to agree), Growing Family has it all, from interior design tips to craft projects.
But it's Catherine's fab ideas and tips for things like getting your kids gardening and monthly growing guides that we love.
And what could be more timely than learning What to Plant in June over at Growing Family?
You can also find Catherine and @growing_family on Instagram.
---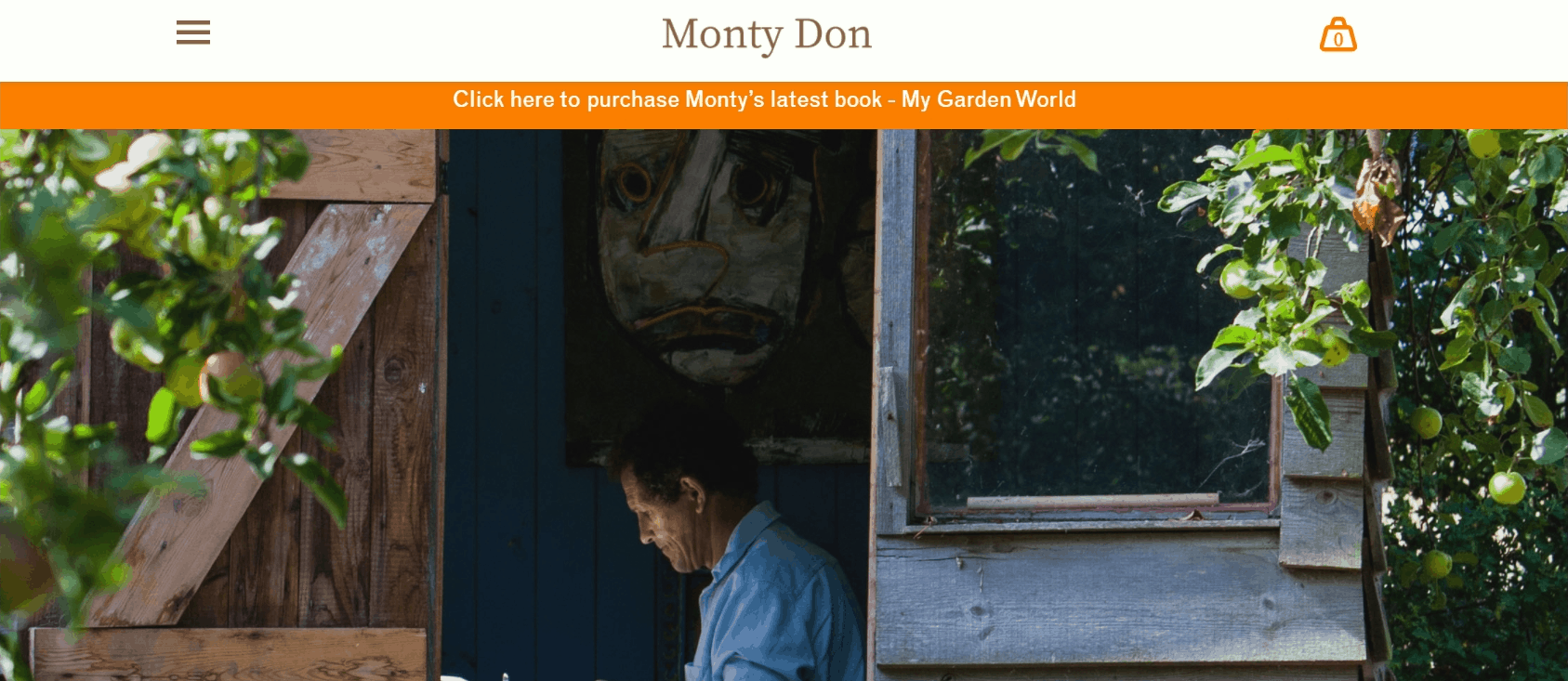 If you're an avid gardener then you probably already know who Montagu 'Monty' Don is – our beloved Gardeners' World presenter and all-around horticulture expert. What you may be surprised to hear, however, is that over at Monty Don dot com you can get monthly planting guides and tips for free!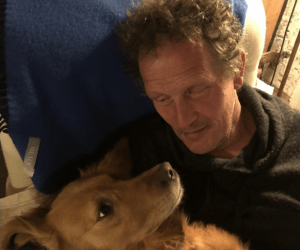 So if you want month-by-month tips you can follow for growing in your allotment or small greenhouse, and heaps of gorgeous photos of Longmeadow (Monty's countryside idyll), check out Monty's blog. 
He's earned a place on this list alone for his May 2021 guide which got us ready for the Chelsea chop!
You can follow him at @themontydon on Instagram.
---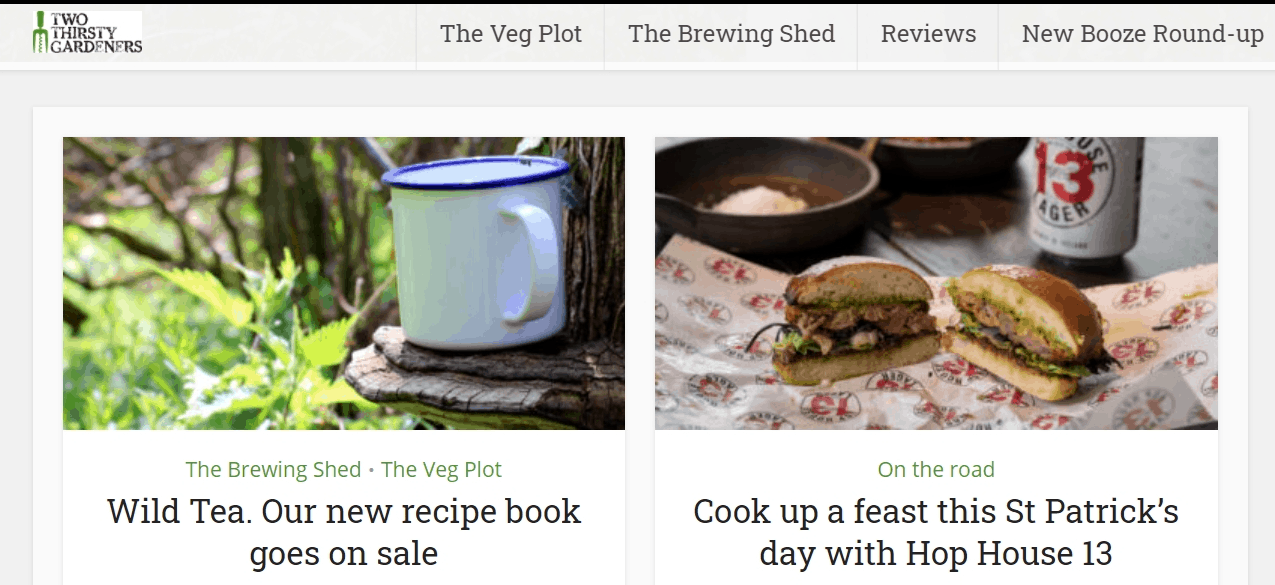 If there's a way to get to our hearts (other than gardening), then Nick Moyle and Richard Hood of Two Thirsty Gardeners have certainly found it – booze!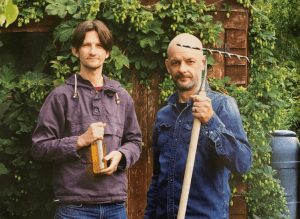 And as thirsty as we all get, there's still a lot of gardening going on over at their blog. Broken down into 'the brewing shed' and 'the vegetable plot', you can find everything from product reviews and interviews to growing tips.
And for those with a small greenhouse, you just have to check out their Greenhouse Gardening: Five Top Tomato Tips post. Or learn about Five Things to Do With Surplus Rhubarb – (one of which is turn it into booze of course – they're not called the thirsty gardeners for nothing!).
You can find @twothirstygardeners over on Instagram.
---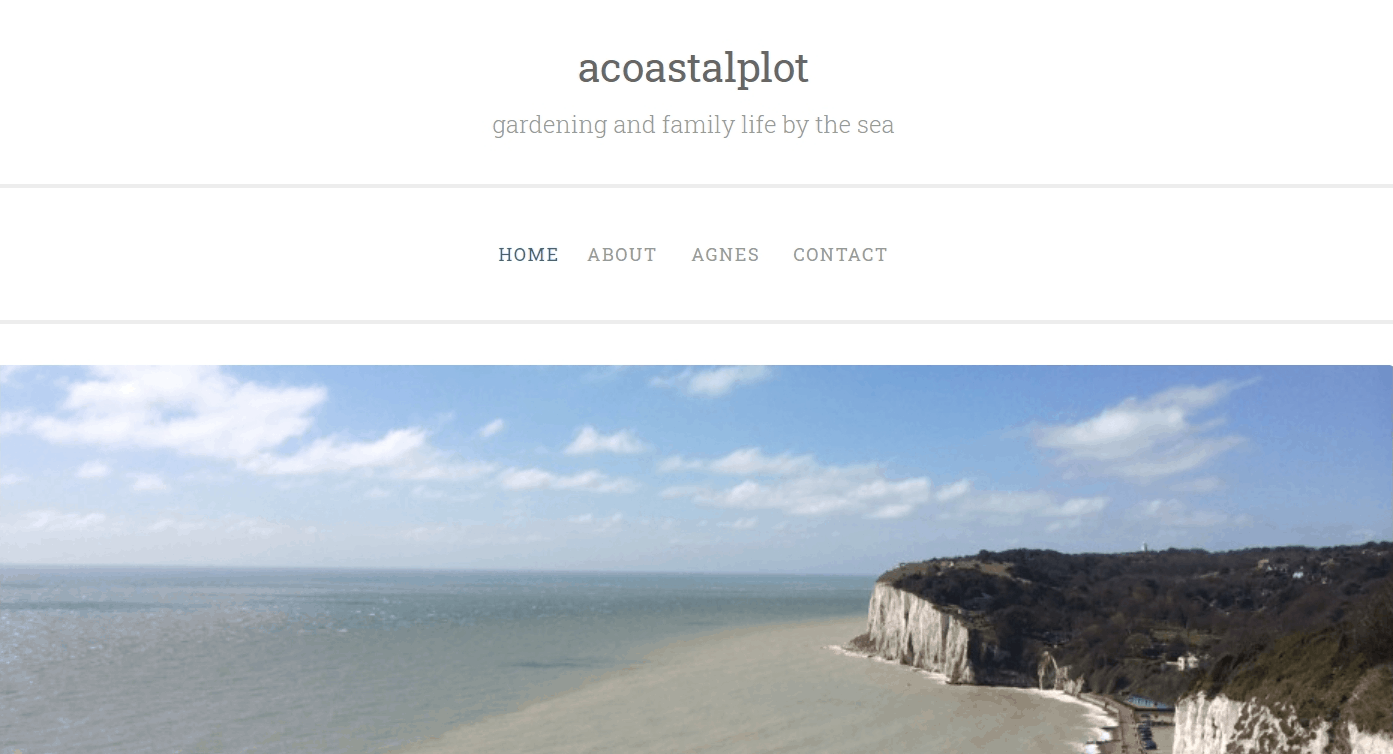 The first thing we noticed about multi-hyphenate Sam Stanley's blog was just how beautiful her coastal plot really is.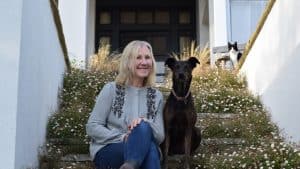 And when she's not juggling running Agnes (a life guide site for teenage girls); cooking, or book-editing, you'll find Sam in the garden. With gorgeous photos of her flower arrangements as well as baking and her pets, A Coastal Plot is a glorious snapshot of rural life.
We just love her In a Vase on Monday posts, especially 'gratitude' with the collection of grape hyacinths with twigs of flowering rosemary and snapdragon stem.

So if you want some serious inspo about what flowers to grow in a small greenhouse, check out @sam_acoastalplot on Instagram.
---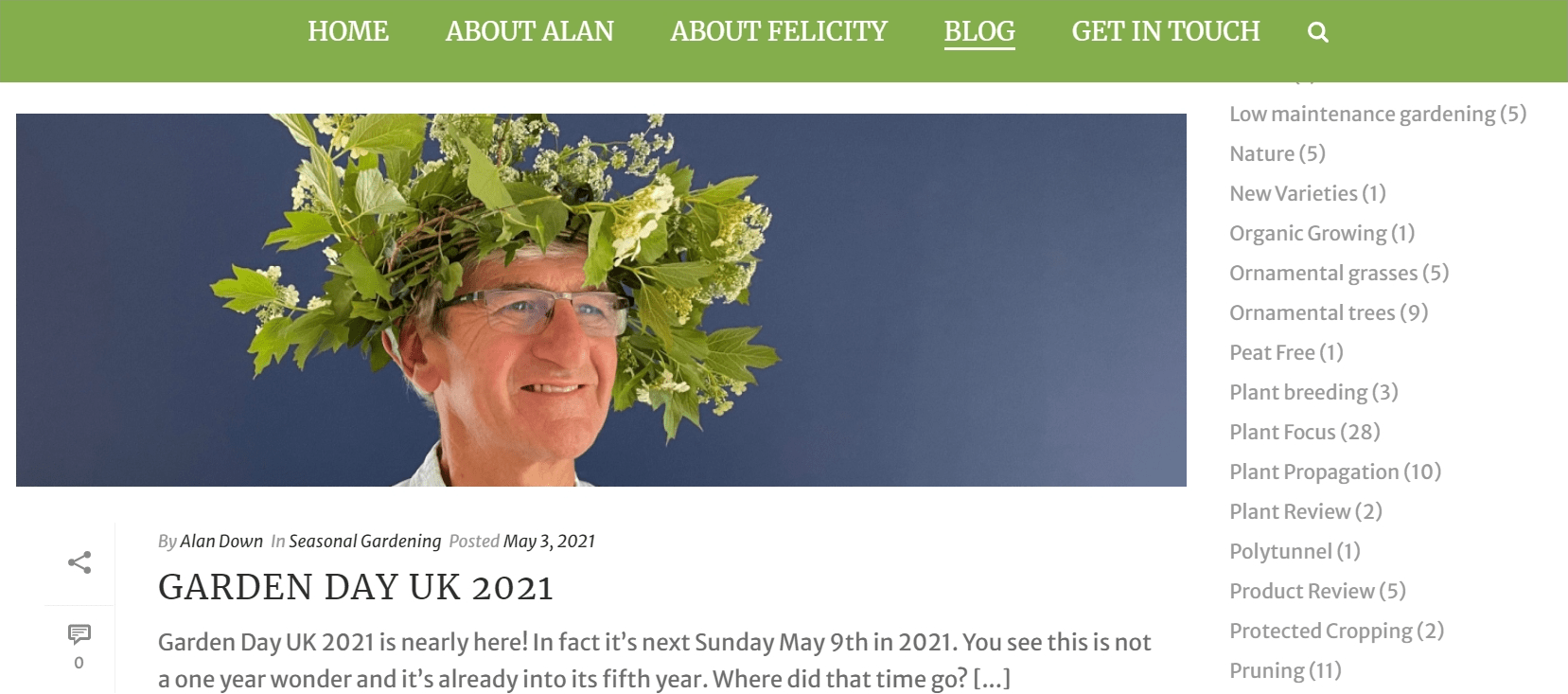 One of the first reasons Alan Down, of the aptly named Down to Earth, made our list is because of his lovely site. It's easy to navigate and the awesome photos instantly drew us in. The loading screen with the site logo in natural greens is also a lovely touch.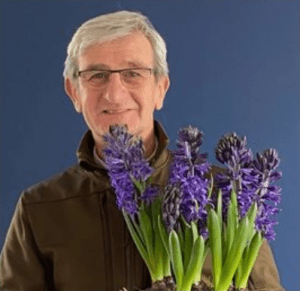 You'll find everything from posts on potato planting to how to tackle deer damage to gardens.
A lifelong horticulturalist, Alan writes knowledgeably and with passion whilst offering fantastic insights. Plus, we just had to put Down to Earth on our list for Alan's very dashing floral wreath hat in his  Garden Day UK 2021 post!
Check out @alanedown on Instagram.
---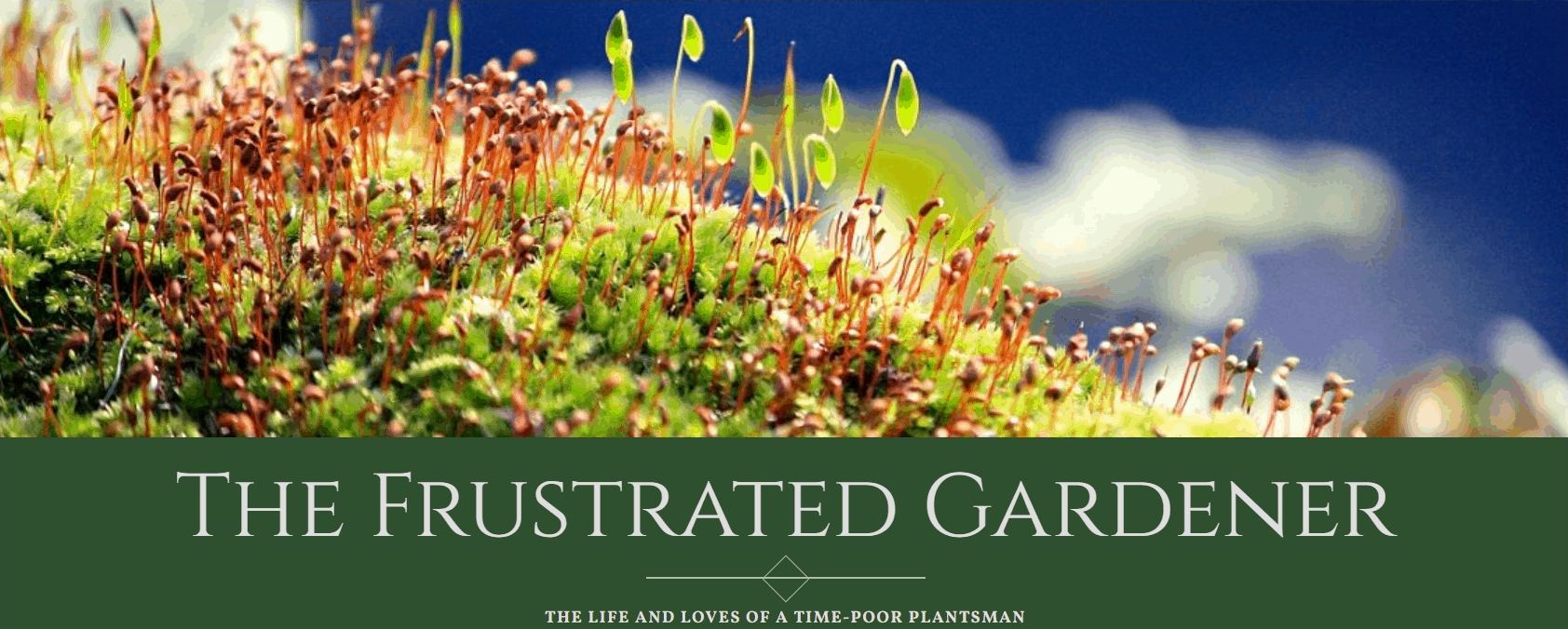 Frustrated he may be, but Dan Cooper (a landscape architect once-upon-a-time) sure knows how to cultivate a garden!
Dan's is a wonderful story, from the influence his grandparents had on his blossoming love of gardening to where he is today. On The Frustrated Gardener, you'll find sections dedicated to Dan's allotment, his dahlias, and his garden as well as reading recommendations.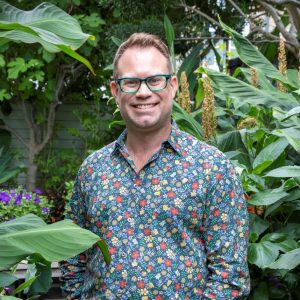 We love that Dan's also really active in the comments and genuinely tries to help the gardening community. His post on How to Prepare Your Garden for a Spring Cold Snap sure helped us get everything into our small greenhouse just in time!
So why not check out Dan at @thefrustratedgardener on Instagram today?
---

Here's a question – what's better than one gardening expert writing a blog? How about three!
That's exactly what you'll get over at Savvy Gardening, written by Jessica Walliser, Niki Jabbour, and Tara Nolan, a dream-team trio of gardeners and garden writers. So if you want to be a savvy gardener, head over to their fantastic blog to check out sections on everything from edible and ornamental plants to composting techniques.
We just love their section on tropical plants that's helped us pick what to grow in small greenhouses for years now. 
Find out more at @savvygardening on Instagram.
---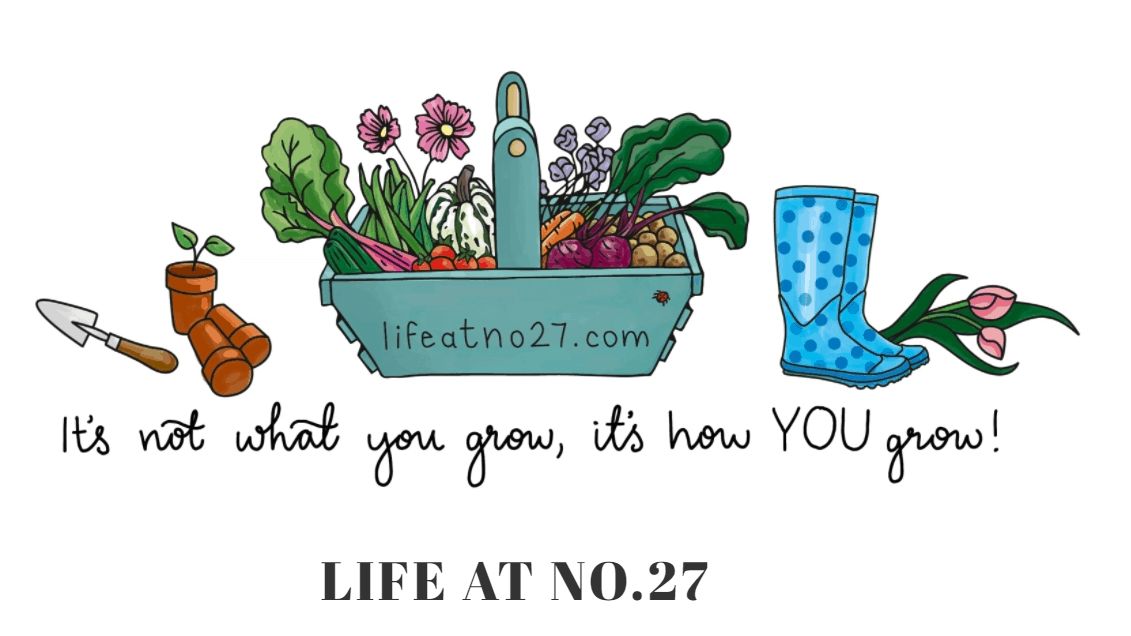 As soon as you click on Life at No.27, you might start to feel all warm and cosy inside. With a cartoon banner of brightly coloured wellies, trowels and pots, and a basket full of veg, it just reminds you of why you love gardening so much.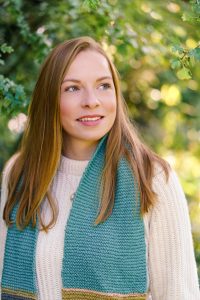 And once you get into the blog at Life at No.27, you start to understand all the amazing work that founder Annabelle Padwick is doing. With gardening workshops and school programmes for young people to promote mental health and wellbeing, Annabelle has brought her professional lives of gardening and wellbeing together.
Plus, there's something for everyone on the blog, including our favourite post: Growing Sprouting Seeds. We saw the pic and just knew we had to learn how to make our own germinator!
Follow @lifeatno27_org on Instagram.
---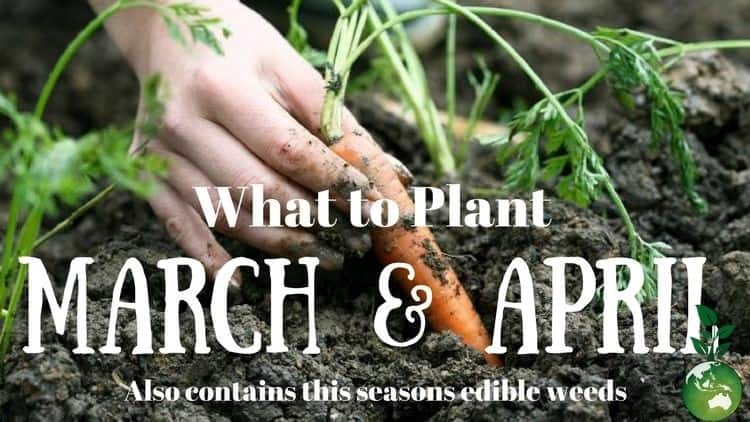 All the way down under, Gaia's Gardens founder Carla Weir is sharing her immense knowledge on her blog.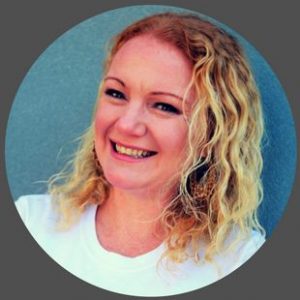 A qualified horticulturalist with a mission to educate the community about gardening, Carla puts out some great content about stuff like plant identification and the healing powers of Chickweed.
We'd never have known about bush tucker or read: Aloe Vera: Is It Edible? if we hadn't stumbled across her stellar blog.
You can find Carla at @gaiasorganicgardens on Instagram.
---

Specialising in future gardens and contemporary design, there's a lot you can learn from Jack Wallington over on his blog.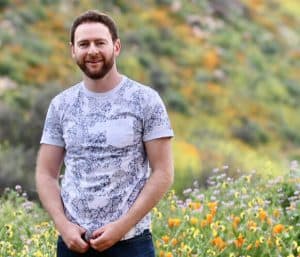 In the advice section of his blog, you'll find heaps of tips from Jack about planting and growing as well as a useful newsletter you can subscribe to. We personally love checking in to see his progress on his 250m2 allotment – it just gets you inspired to grow.
And we just had to feature Jack's blog thanks to his helpful product reviews and interesting walkthroughs for things like Biodegradable Paper Weed Matting. 
Check Jack out at @jackwallingtondesign on Instagram.
---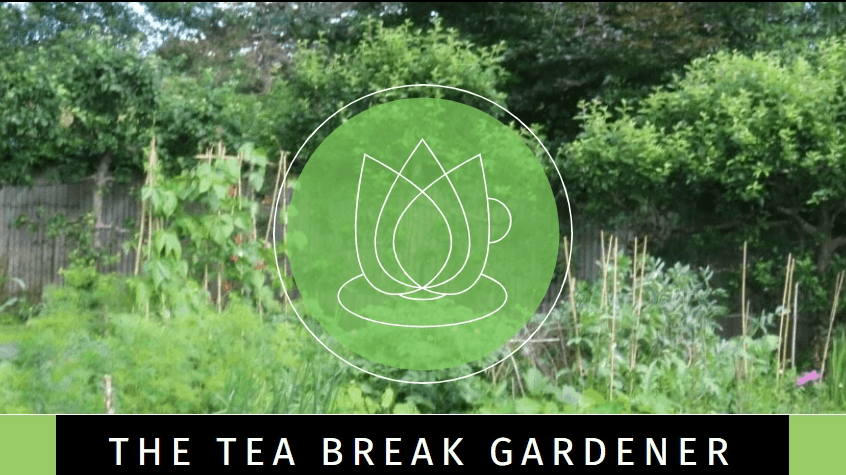 If the name alone doesn't sell you, then the wealth of knowledge over on Katharine Woods' blog sure will!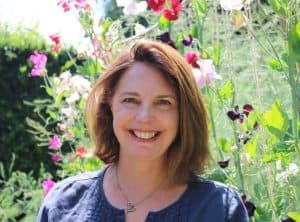 We love her fantastic posts like Six Superb Greenhouse Plants where Katharine gives you life-hacks, like growing melons in a 'hosiery hammock'! And with everything from garden visits for inspiration, to how-to-grow and where-to-buy guides, we had to put Katharine on our list.
For a humble tea break gardener, Katharine sure packs her posts full of useful insights and we always go away with new ideas.
So whether you're growing on a windowsill, at an allotment, or in a small greenhouse, check out the @teabreakgardener on Instagram.
---

'Event' vegetables are low-yield, high maintenance veg that provided just one or two 'events' in the gardener's life'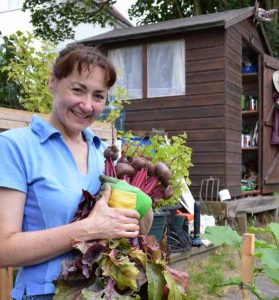 And it's for these reasons that Sandra Lawrence named her amazing blog The Event Gardener. Her blog is an absolute dream to navigate, with panels of content bursting with info. We particularly loved her 'Coronoveg' series which taught us to grow everything from spring onions to squash in our greenhouse.
And we'd never have known the effort that goes into The First Asparagus of Spring without help from The Event Gardener! With an ethos that looks forward to the event of producing something truly worthwhile and tasty, Sandra brings a fresh perspective to gardening.
You can follow her at @Missvolare on Twitter.
---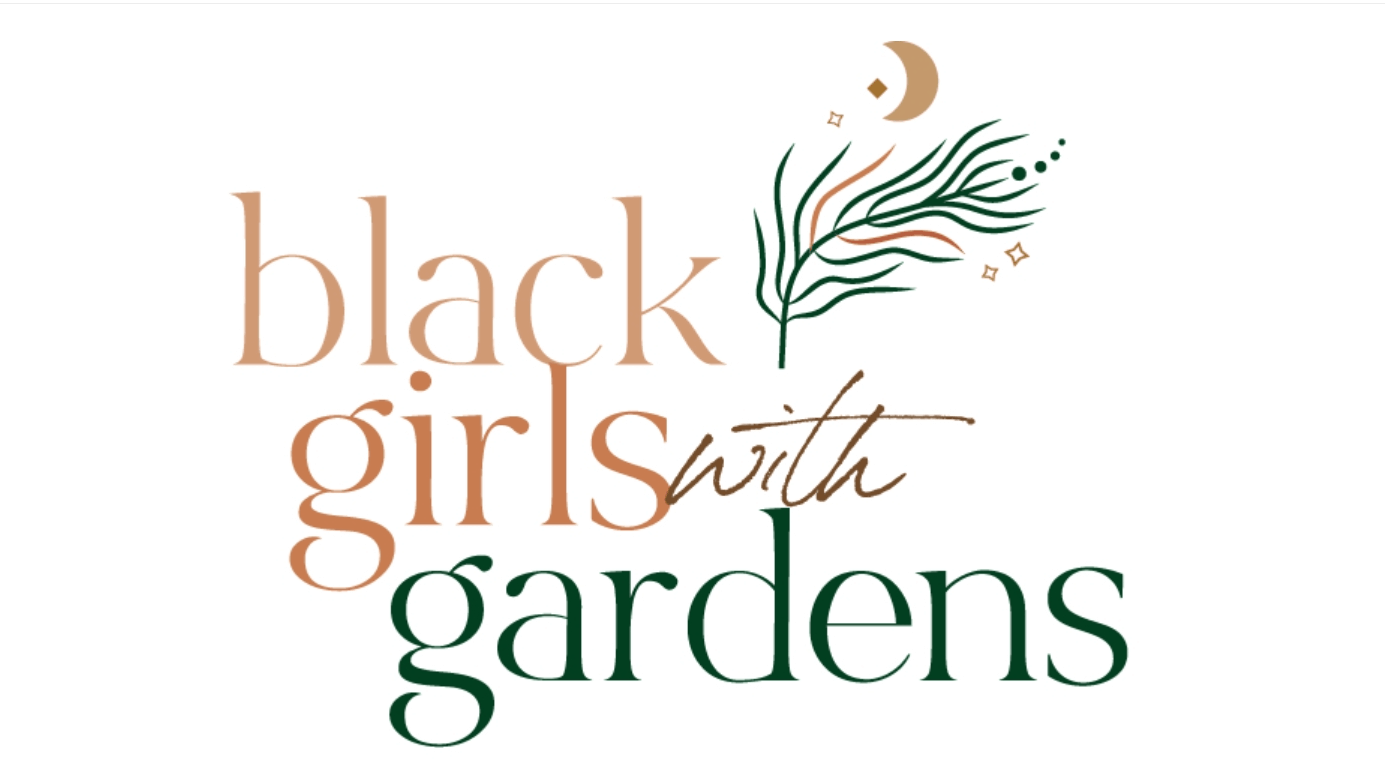 Jasmine Jefferson's Black Girls With Gardens is more like a movement than just a blog – one that strives to act as a media resource for women of colour at all stages of gardening to get inspired.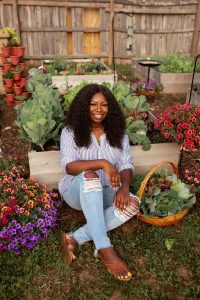 We love that there's such a community focus, with posts on things like how you can support black-owned businesses and become a plant mum (win-win!). 
With tips on greenhouse gardening and beginner's veg, there's something for all levels on Jasmine's blog. And our favourite post has to be the great story of How Quarantine Challenged a Plant Mom To Crossover to the real deal – inspiring and very relatable for anyone whose greenhouse is currently full of succulents!
You can find Black Girls With Gardens at @blackgirlswithgardens on Instagram.
---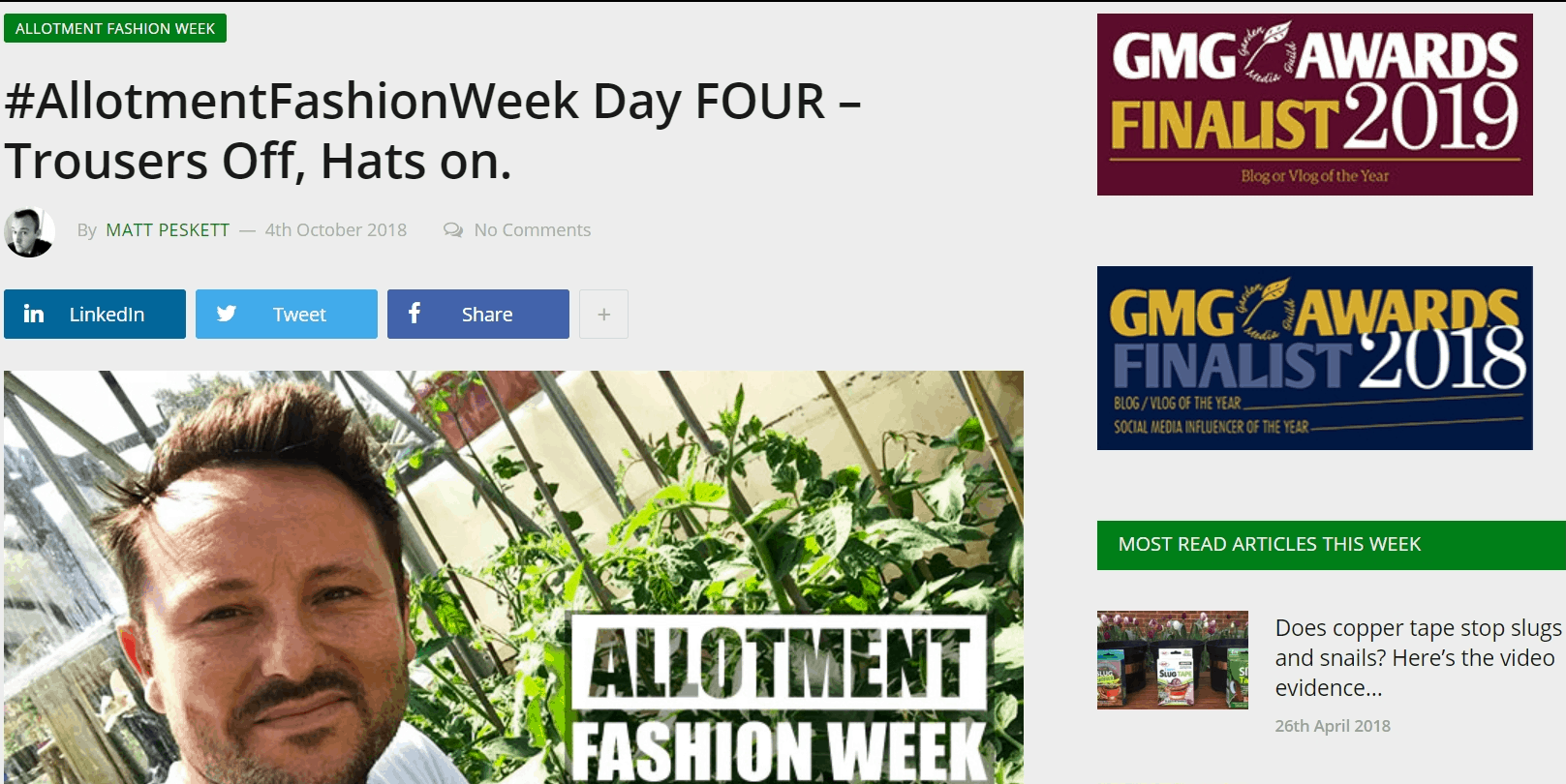 It's funny to think what originally got each of us into gardening – it could be the memories of playing in the dirt, or that our Mum loved white Lillies. For Matt Pesket, it was gardening with his grandad.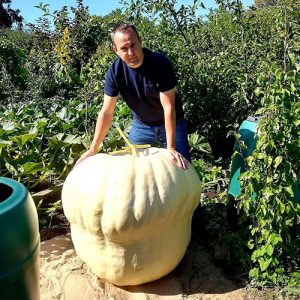 Now, full-grown and running a pretty amazing blog (among other things), Matt has given into that 'genetic pull towards horticulture' in his family and is helping all us novices out! With useful drop-down menus that split this blog between allotment and garden, you'll find hacks and money-saving tips on things like ethylene borrowing to money-saving vegetables. 
And if you want to learn more about crazy titles like Fertilizer From Lightning Bolts then you'll see why we put Grow Like Grandad on our awards list.
You can find Matt over at @growlikegrandad on Instagram.
---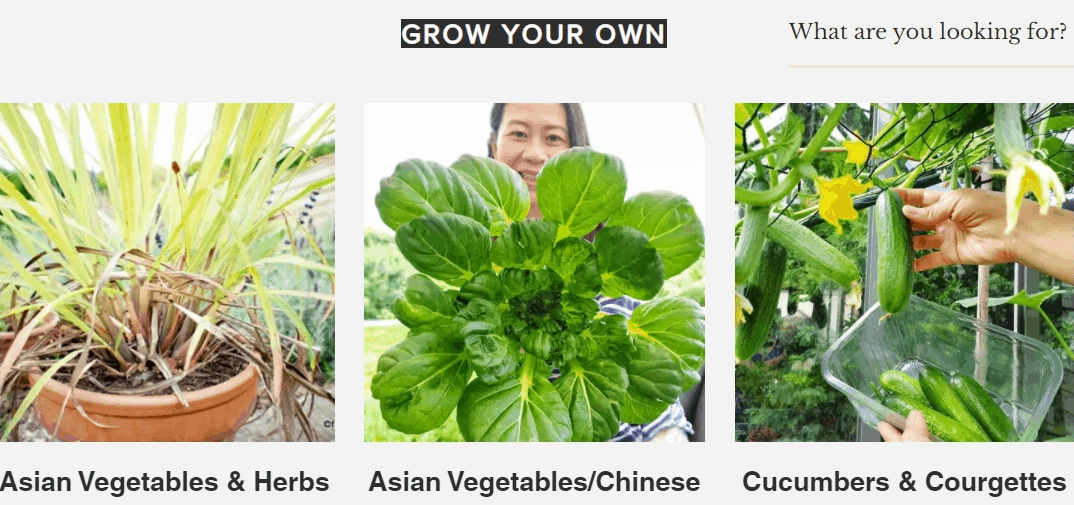 If you've been following gardening blogs for a while, you might recognise Jo Jo Yee from her time blogging over at Fusian Living.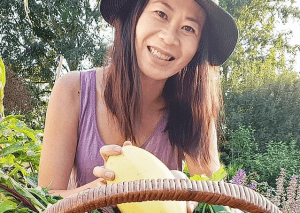 With a huge past few years that have seen Jo Jo producing an online series of garden and growing videos and becoming a finalist on the BBC's Big Allotment Challenge, you can see why her blog just had to be on our list!
On top of her blog updates, Jo Jo Garden Cook also has sections dedicated to growing and, of course, cooking. So if you want to know (as we did) how to Grow Choy Sum and cook it, you've got to check out Jo Jo's blog.
Either that or you can find her at @jojo.mygarden on Instagram.
---

Dan over at Allotment Diary might have gone a little quiet over on his blog, but only because he's gracefully transitioned to creating even more awesome content over on YouTube! It's for that reason that Allotment Diary deserves a solid space on our list.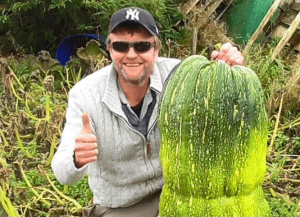 We love checking in on Dan's growing process and progress over on his YouTube Channel (which has almost 100K subscribers!). But we first came across Dan on his blog. And where else would we have gotten awesome tips like planting pea plants out of a cross-section of PVC pipe? 
Check out Dan's Vegetable Sowing Planner to get yourself geared up for small greenhouse growing, year-round. Or check out some of his fantastic content below:
You can find Dan at @allotment_diary on Instagram.
---

A freelance journalist and specialist gardening copywriter, it's safe to say that Mandy Watson of Mandy Can U Dig It knows more than a thing or two about gardening.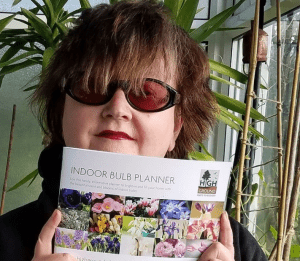 On her blog, you'll find a month-by-month planner for garden jobs as well as design ideas and sections with plants broken down into perennials and annuals – it couldn't be easier to find what you're looking for!
Mandy Can U Dig It also has sections on pests and plant diseases, garden design ideas and even a helpful link archive so you can exactly replicate the products and composts that Mandy uses. Seriously, go check out posts like Planting Out Sweet Peas After a Cold Spring if you want help with greenhouse growing today.
You can also find Mandy at @mandycanudigit on Instagram.
---

A story of self-reliant family living, An English Homestead (much like A Coastal Plot) is just a wonderful snapshot of country living.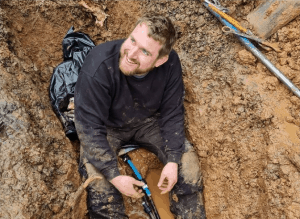 Stay-at-home Dad and avid gardener Kev and his family look like they have an absolute riot on their farm and there's everything from carpentry posts to recipes on their beautiful blog. 
Kevs tips on things like getting your small greenhouse or Polytunnel Planted Up have helped us out of a jam more than once. (Speaking of which, there's also recipes for jam on An English Homestead).
So to get inspired about what you can do with your greenhouse growing, go follow  @englishhomestead on Instagram.
---
We're going back across the world one more time to visit Elien Lewis over at her blog, Home Grown Happiness. Wellington-based Eilen may have a lot of recipes and baking tips on her blog, but it's only because of her awesome edible garden!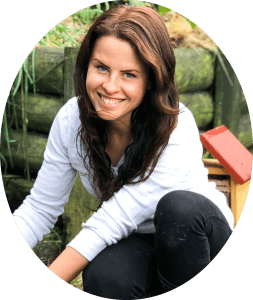 Making the most of her small suburban backyard, Elien grows with eating in mind. So if you want monthly gardening to-do lists as well as recipes to turn peaches, blackberries, blueberries and more into delicious treats – look no further.
Home Grown Happiness just had to be on our list for bringing our loves of gardening and sweet treats together. And with awesome hacks like her D.I.Y Doggy-Doo Composter, her spot is well-deserved. 
Go check out Elien and her garden at @home_grown_happinessnz on Instagram.
---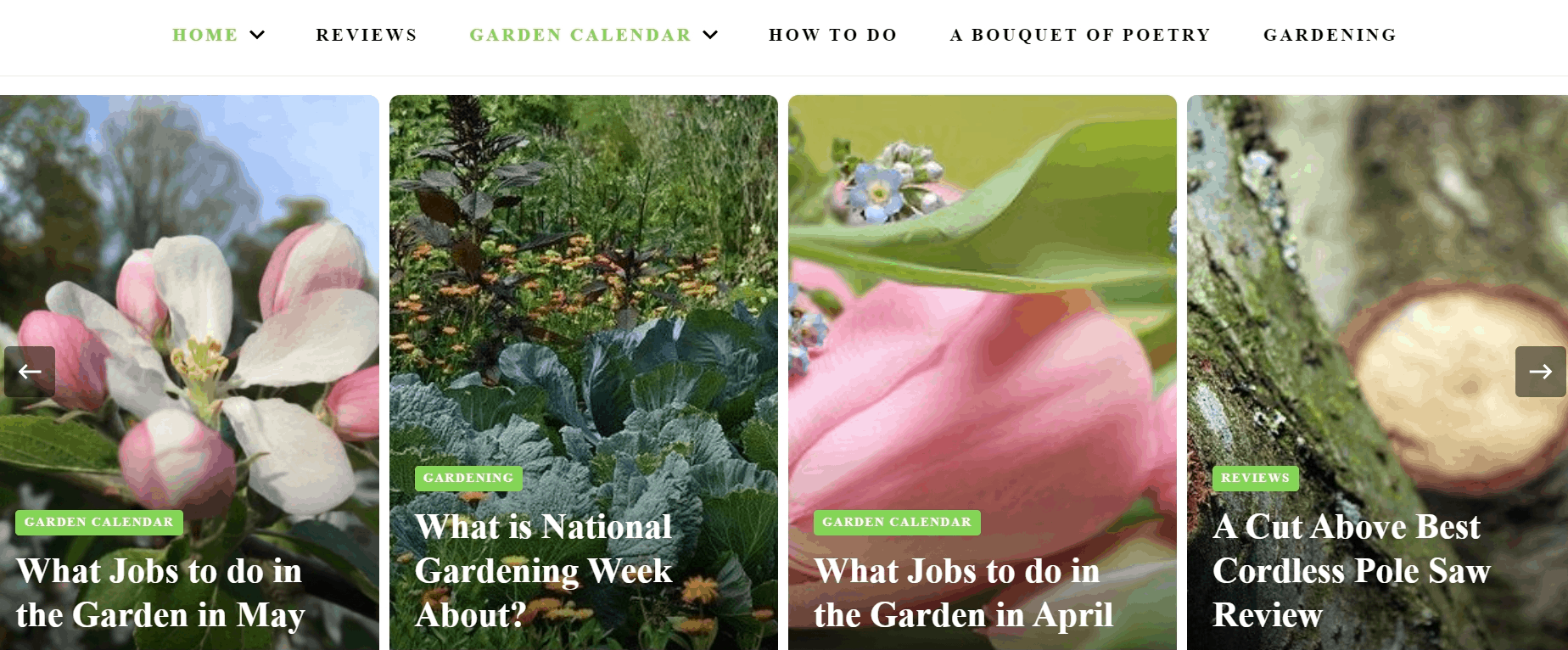 If you want tips on more than just greenhouse growing, then Louise over at Plants Bulbs Seeds has got you covered.
With heaps of how-to posts and helpful product reviews for everything from lawnmowers to secateurs, you can get not just your greenhouse but your whole garden in shipshape! There's even a lovely section called 'A Bouquet of Poetry' where you can get a little lyrical pick-me-up before heading out to the greenhouse.
And if you are headed that way, check out Louise's great guide on How to Make Compost for the Garden. Thanks for all the tips, Louise – we just knew we had to add your blog to our list.
You can find Louise at @plantsbulbsseed on Twitter.
---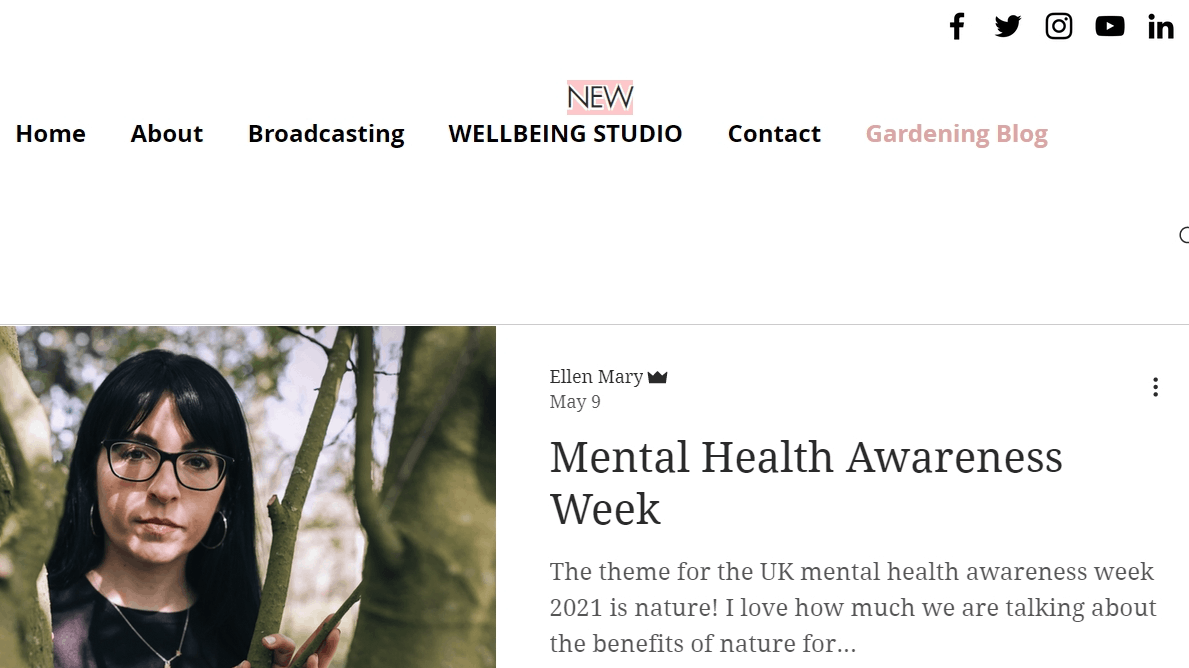 Ellen Mary is something more of a serious influencer in the horticultural space – host of The Plant-Based Podcast, ambassador, and author of The Joy of Gardening – is there anything she doesn't do?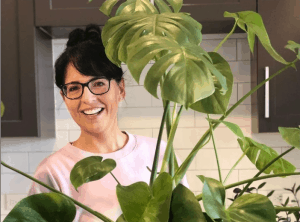 That's why we feel so thankful that we can head over to Ellen's awesome gardening slash health and wellness blog to pick up top tips on things like How to Upgrade Your Garden's Summerhouse.
Scroll down the beautifully laid-out blogs posts on Ellen Mary Gardening and immerse yourself in her wealth of knowledge on everything from balcony growing to water-saving hacks!
And if you want to see more photos of her plot then check out @ellenmarygardening on Instagram.
---

The Stopwatch Gardener
In her own words,
'professional copywriter, children's writer and passionate gardener'
pretty well sums up Sheila Averbuch of The Stopwatch Gardener. We'd like to add kick-ass gardening blogger to her title but we'll leave that up to her!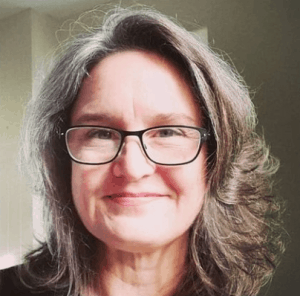 So if you want to have a giggle whilst getting greenhouse-ready, check out some of our favourite posts like Lettuce Rejoice and Be Glad. Come on – how could you not love that title?
You can find The Stopwatch Gardener at @sheilamaverbuch on Instagram.
---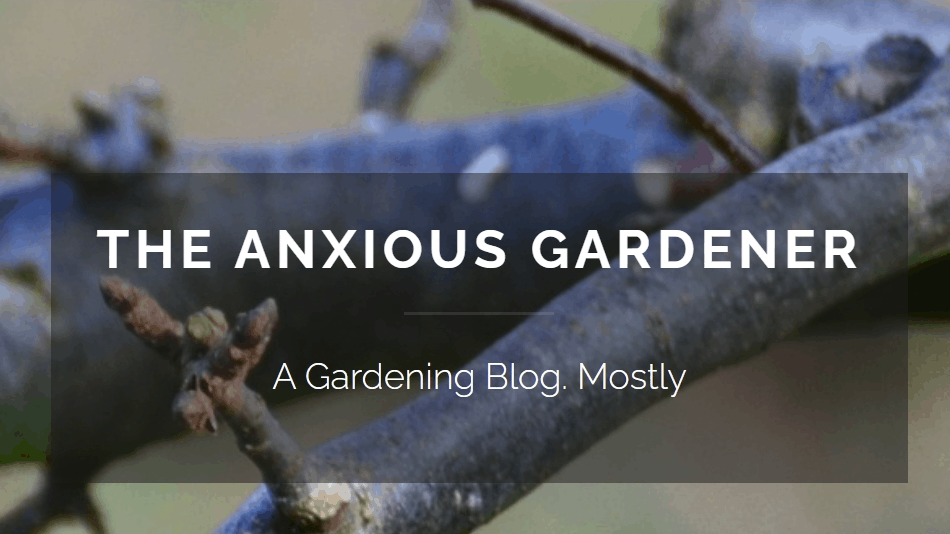 Anxious, Frustrated, Enduring, Bonnie – oh how our favourite horti bloggers love their adjectives!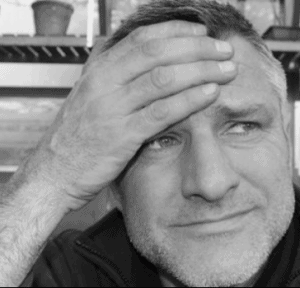 And, anxious though he may be, professional gardener David Marsden has long been on the shortlist of bloggers to watch. Writing with a wry, very human perspective, we've followed his gardening adventures with interest (and no little bit of envy).
But when it comes to writing about anything from Greenhouse Maintenance to grass cutting, there's always a sense of David attempting to share something with us and we're thankful for it. So read between the lines for nuggets of wisdom like sempervivum pots not minding the cold but rotting if they get too wet – and become a better gardener today!
You can find David at @theanxiousgardener on Instagram.
---

Across the pond, Marianne Willburn is making waves in the garden blogging sphere with Small Town Gardener.
You can read up not only about her gorgeous shade and sunny gardens but about homestead life surrounded by animals and woodlands. Marianne posts regularly about anything and everything, from her 'Weed Smart' series (which we love!) to gardening from her dog Mungo's perspective. 
Learn more about growing edibles and ornamentals in your small greenhouse with fantastic posts like Vegetable Gardening on a Smaller Scale. And be sure to check out her section called 'garden rants' which, personally, we're all here for!
You can see more from Marianne over at @smalltowngardener on Instagram.
---

It should be no surprise that master gardener, gardening book author, and herbalist Jeanne Grunert's Home Garden Joy is another shining blog example that we had to include.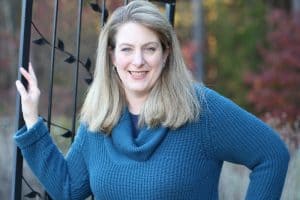 Over the course of her career, Jeanne has written acres-worth of content on her blog with posts on everything from vertical growing to grub identification. We also love her recipes section which, on top of all the usual home-grown salads, has a great set of posts dedicated to preserving and pickling.
Follow @homegardenjoy on Instagram for more.
---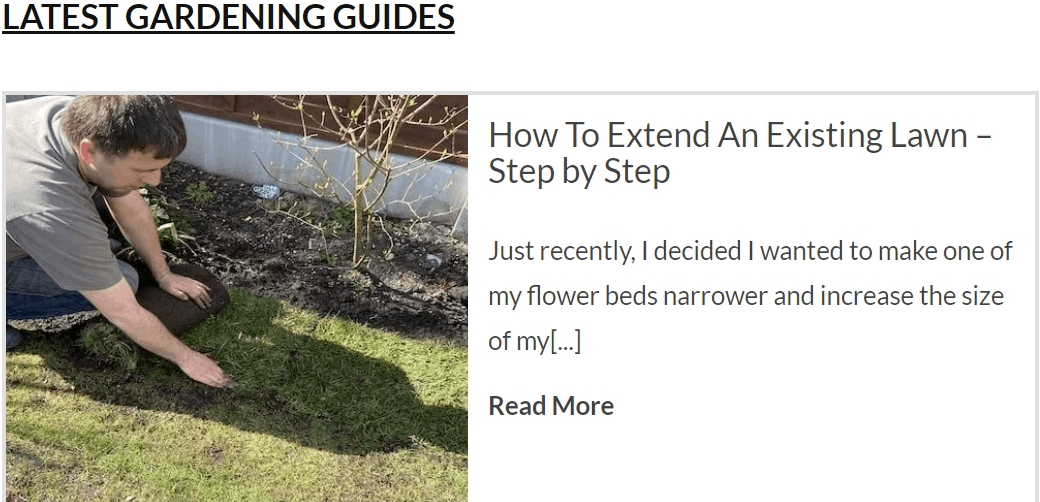 A lot of the blogs on this list edged out the competition because of the sheer wealth of knowledge they offer, and John Moore's Pyracantha is no exception!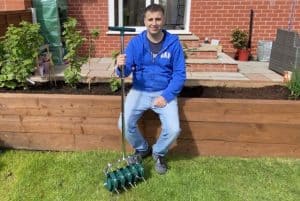 With over 20 years of experience as a professional gardener and nurseryman, he shares tips with the more than 1million people who visit his site every year. Pyracantha is helpfully broken down into product reviews and gardening articles with loads of sections to choose from.
For example, we never realised there was so much to know about Growing Vegetables and Fruit in Hanging Baskets until we came across John's awesome blog. So head over to Pyracantha to learn everything about Clematis and climbers one day, and citrus and roses the next!
You can find Pyracantha on Facebook.
---

Rajul Shah's garden is a wildlife-friendly place with natural play areas for the kids as well as a fruit and vegetable patch. And gardening with Rajul is all about space, relaxation, and, of course, eating all those home-grown goodies!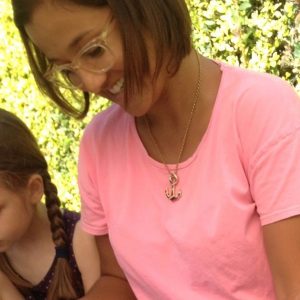 She's got a seriously awesome A to Z of gardening over on The Small Gardener as well as more personal blog posts which really help bring a balance to her content. And if that wasn't enough, Rajul peppers her posts with loads of jokes which make every read a joy.
Check out her great guide on How to Make Elderflower Cordial over at The Small Gardener.
Or, you can follow her at @smallgardener on Instagram.
---

Geoff Stebbings, aka The Biking Gardener himself, believes that 'you should only write or talk about what you know'. You can see why, then, we've chosen to feature his blog on our list as it's chock-full of things he's picked up during his years gardening.
From training at The Royal Botanic Gardens in Kew to writing Growing Your own Fruit and Veg for Dummies and Spring Bulbs, Geoff has had a shining career. And over at The Biking Gardener, he shares his self-proclaimed 'eclectic' teachings for us all to enjoy.
Geoff's also one of the most frequent posters on his blog on this whole list (maybe in the entire horti-blogging sphere!). So if you ever wanted to find out about The Trouble With Cell Trays, head over to The Biking Gardener today.
---
Alternative Eden follows the gardening and travelling trials and tribulations of partners Mark and Gaz as they create a tropical and exotic-themed garden.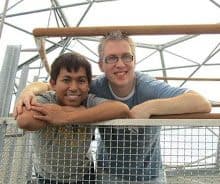 They've also got lists of plant profiles and a great directory of public gardens that they've visited along with posts on all of them. So if you want to take a more relaxed approach to get ideas for what to grow in your small greenhouse, Alternative Eden is the place to do it.
And if you want, check out one of our favourite posts from Mark and Gaz on Greening Your Workspace; you won't be disappointed.
Find Alternative Eden at @aegarden on Instagram.
---

Jill Anderson's mission statement over at Growing Nicely is to provide
'good, solid information about gardening, growing, and how to keep it all looking good'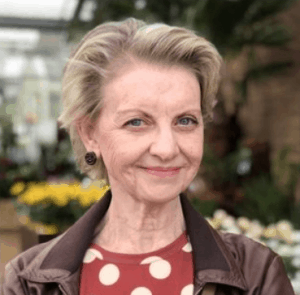 And we'd have to say that Growing Nicely passes that test with flying colours – hence, why we had to feature it on our list!
A full member of The Garden Media Guild, author, and gardening magazine contributor; you always feel safe following Jill's advice. And her wonderful blog has sections dedicated to sustainable gardening, garden visits, and even design and growing tips.
So if you've ever wondered (like we did) How to Grow Edible Flowers either outside or in a small greenhouse, check out Growing Nicely.
You can find Jill over at @growing_nicely on Instagram.
---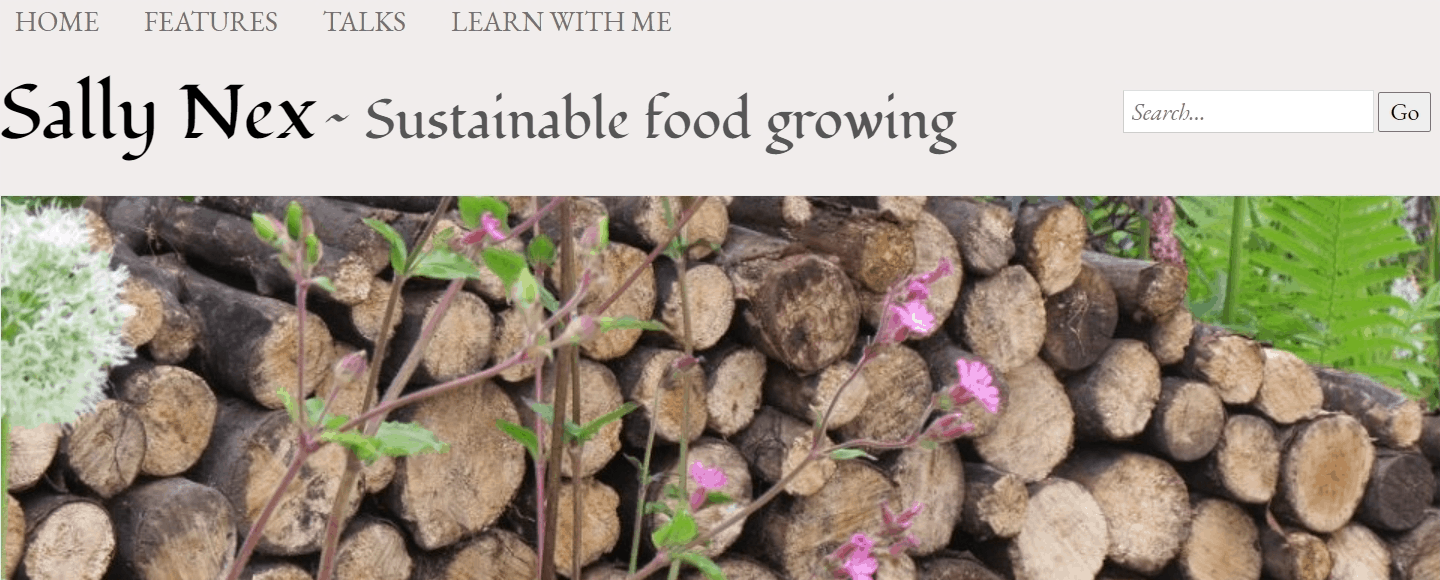 With categories dedicated to a whole host of topics like exotic edibles, permaculture, and unusual plants, Sally Nex has pretty much got all bases covered over on her blog.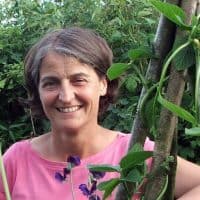 With an archive of insightful and actionable content going back fifteen years, it's crazy to think that Sally is still putting out interesting and engaging content – but that she is! An award-winning horticulture writer, Sally's been featured in everything from BBC Gardeners' World to the gardening section of The Guardian.
So if you want to learn, not just about growing to start a healthy diet but about How to Feed Your Plants a Healthy Diet check out our favourite post of hers.
And find more from Sally at @sally.nex on Instagram.
---

Over at Peonies and Posies, gardening guru Julie will share with you her passion for flowers as well as how to grow and style them.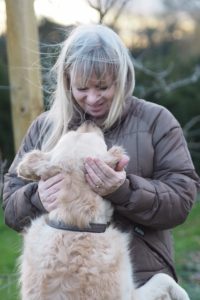 Expect (and be over-the-moon with) loads of fantastic flowery photos and top tips on styling flowers, either out in your garden, on the windowsill, or in a small greenhouse. We knew for certain Julie had to make our list as soon as we saw the delicate and dedicated photos she takes of all her wonderful Flower Favourites.
Find Julie at @peoniesandposies on Instagram.
---

You might have noticed by now on this list – if you want to learn how to grow in small greenhouses, seek inspiration everywhere! And that includes awesome allotments, just like the one Katie and David blog about over at Lavender and Leeks.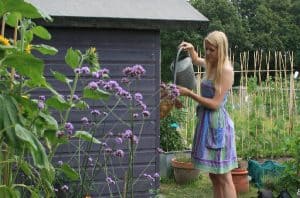 With a deep-seated love that grew from helping her Father garden, Katie tends to her self-proclaimed 'girls allotment' while David's allotment is the site of most of their vegetable growing. And nestled in between all the cool antique and vintage items they have for sale on their site, you'll find their world-class gardening blog.
In the journal section of Lavender and Leeks, you can get inspired with everything from detailed allotment plans to tips on how to 'Grow Your Own' in Containers. We love the sowing lists that Katie puts in some of her posts which might just help you decide what to grow in your greenhouse.
Find Katie and David at @lavenderandleeks on Facebook.
---

Would you believe it if we said that the interminable Gayla Trail has had You Grow Girl and running for over two decades now? And she's still offering so much about gardening, life, her partner and their travels – that's why You Grow Girl is one of our favourite blogs.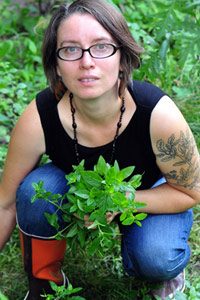 And Gayla's posts are often about so much more than gardening, although the writer, photographer, and former graphic designer has published a number of books on the subject. We love her fresh take on ideas for things like Living Room Plants and the story of what it means to garden. 
In her own words, You Grow Girl is a space not only for gardeners and plant lovers but also
'explorers, cooks and eaters, readers and writers, walkers, lookers, wonderers and wanderers', among others. 
You can find more over at @yougrowgirl on Instagram.
---

If you haven't already heard of her, then Tanya Anderson is an author (A Woman's Garden), 'organic gardener, soap maker, beekeeper, and green living enthusiast' who lives on the Isle of Man.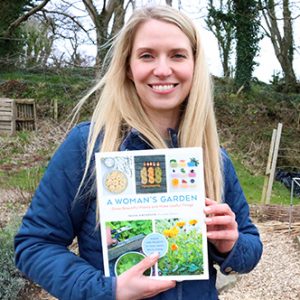 She also just happens to write one of our all-time favourite blogs over at Lovely Greens. There, you'll find tips and guides on growing organic herbs, vegetables, and fruit as well as creative ways to use them in the home; as beauty products, and, of course, in the kitchen.
And her blog is broken down into these useful sections for gardening outside and what to do with your produce inside. On top of recipes, helpful FAQs, and tips for gardeners of all abilities, we just love her video guides for things like How to Make a Better Strawberry Pallet Planter.
You can find more of Tanya and her brilliant creations over at @lovely.greens on Instagram.
---

In her own words, if:
You don't mind getting a little dirt under your nails

You think it's a shame to let good food go to waste

Nature is your happy place
Then Linda Ly's blog at Garden Betty may well be for you – it sure is for us, that's why it's on our list. And we're sure loads of other people around the globe feel the same. That's why Garden Betty has become a 'leading resource in the home and garden sphere' for millions around the globe.
If you want gardening tips and recipes from a bestselling author as well as cool hacks for things like how to Make Your Own Seed Tape, then Garden Betty is your one-stop shop for top-quality blog content.
And you can find more from Linda Ly over at @gardenbetty on Instagram.
---

If you haven't got much actual garden space to utilise, then Mark Ridsdill Smith of Vertical Veg is here to solve all your problems.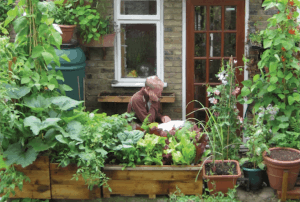 If you live in a city or only have access to a balcony, patio, front yard or rooftop, there's no reason why you can't still grow beautiful flowers or delicious and nutritious crops.
You just need a few tips from a pro like Mark. And that's why Vertical Veg has become such a phenomenon and we thought it only right to close out our list with it. You can have a field day with the free, downloadable guides on topics like How to Grow Microgreens as well as tips on container, shelving, and even in-the-bag growing.
If you want to make the most of a small garden, check out Vertical Veg today, or find them at @verticalveg on Facebook.
---
Gardening Blog Awards 2021
So there you have it – our list of the 39 Best Gardening Blogs to get you inspired to start growing in small greenhouses around the country, today!
We started with a whopping list of more than 150 awesome gardening blogs, but we had to whittle it down to our 39 favourites for growing tips and inspiration. So well done to all the winners and honourable mentions to all those that made our longlist.
And if any of the wonderful bloggers here today have inspired you to pull your green thumbs out, why not check out our range of wooden and polycarbonate greenhouses via the button below?
Shop Greenhouses