There's a sense of pride and satisfaction that comes from eating vegetables cultivated in your own garden. What's more, harvesting and eating fresh produce all-year-round – particularly during the winter months – is surely an absolute dream, Speaking of the fast-approaching colder months, it may seem incredibly tricky to continue your growing season throughout the wintertime, especially if you're a gardening novice. In truth, winter gardening is actually quite simple. What is absolutely crucial though, is – depending on its internal temperature during the coldest months – knowing how to grow in an unheated greenhouse.
It can be straightforward and fun when you know where, what and when to plant, especially when you own a greenhouse!
The Essential Benefits of Greenhouse Gardening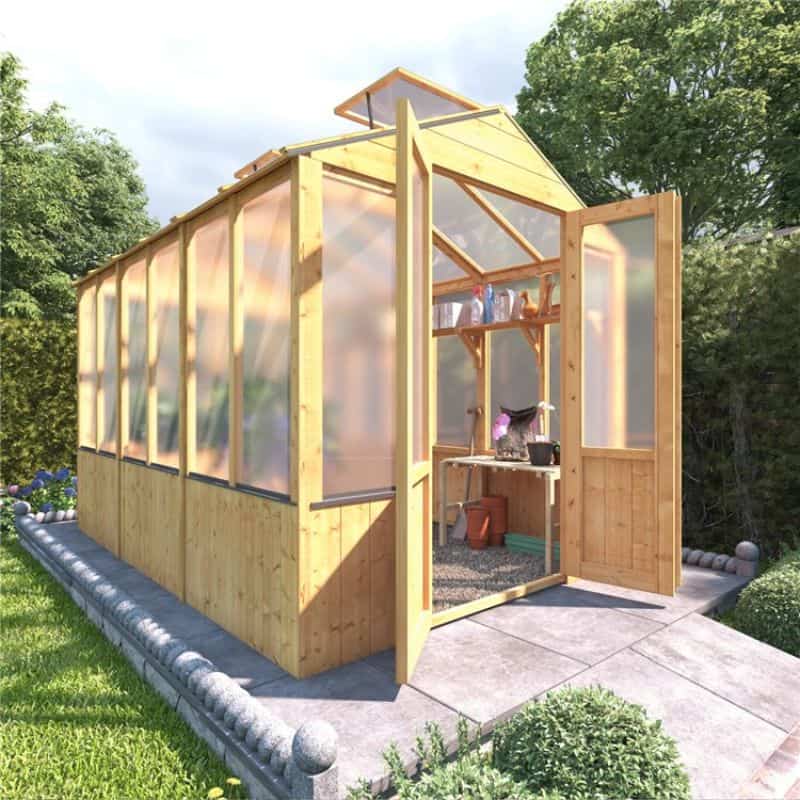 First things first – the amazing benefits of greenhouse gardening! Apart from allowing for all-season gardening, having access to a greenhouse – especially during the winter – boasts multiple advantages.
1. Ultimate Weather Protection
With a greenhouse, not only will your plants will be protected against the UK's climate, including seasonal temperature and weather swings (e.g. snow and frost), but also it will guard your produce from fast winds and strong sun rays.
2. All-in-one Gardening Place
Owning a greenhouse means having a designated area for plant cultivation. With this in mind, you can grow anything you wish; from flowers to vegetables and plants. Even better, if your greenhouse offers enough space, it can also act as a storage solution for you to keep your gardening tools and equipment alongside your plants.
3. Pest Prevention
Pests are one of the common enemies of gardeners. The good thing about greenhouses are that they offer your plants a sanctuary in which they can grow and eventually thrive.
Thanks to its enclosed building structure, this type of garden building is guaranteed to be exceptionally beneficial when it comes to protecting your plants against insects and birds.
4. The Freedom of Growing Whatever Plants You Want
The plants you grow in a greenhouse aren't simply limited to fresh, organic vegetables. With the warmer and more humid environment that a greenhouse provides, it also allows you to house a variety of flowers and bulbs, including houseplants and exotic plants.
As long as you understand the conditions that your plants or seedlings require to survive, you can grow various plants at the same time, or change what you sow every year. You can adjust accordingly for your ideal harvest.
Unheated Greenhouse
During the chilly days and cold nights of autumn and winter, unheated greenhouses will come in handy. Not only will an unheated greenhouse in the winter allow you grow hardy vegetables, but it also allows you to start off your growing season with annual tasks in mind, including:
Propagating perennials

Planting overwinters cold-sensitive plants.
Also known as a 'cold greenhouse', the unheated greenhouse is generally constructed in a cold frame or hoop type of garden building that absorbs the sun while at the same time, protecting the produce inside against harsh weather conditions.
But what makes an unheated greenhouse essential and especially beneficial to your winter gardening?
While owning a temperature-controlled greenhouse will give you the freedom to grow almost anything throughout the winter, if your greenhouse lacks heat, your options may be curtailed.
And while typical greenhouse can trap heat from the sun, keeping the plants warm inside at night – when winter nights start getting colder, frost damage can occur without added protection.
Cold frames do a remarkable job of keeping your soil and plants in an environment which is roughly 5-10 degrees warmer than the typical outdoor temperature. This naturally allows you to extend the growing season for these plants by a number of weeks. Extending your harvest also means getting to enjoy and take advantage of your homegrown fresh produce for an extended duration of time!
A Few Tips on How to Use Unheated Greenhouse
1. Starting Seeds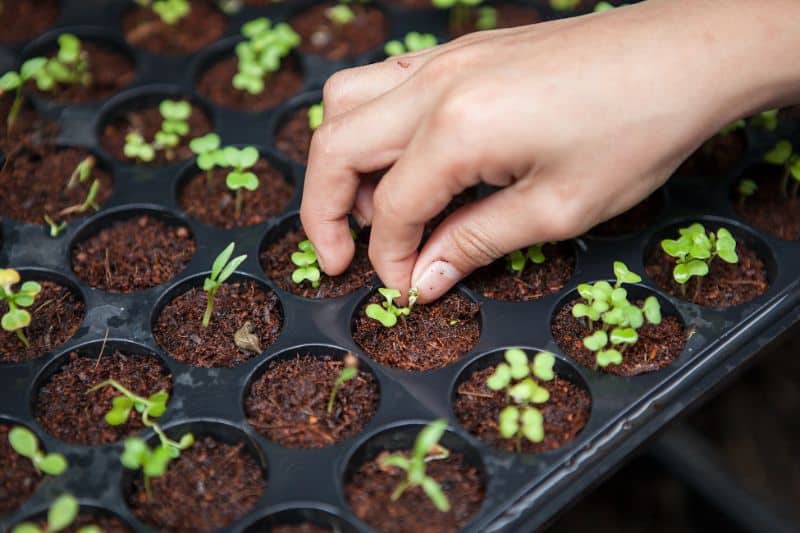 If you're planning to start growing in early spring, the experts advise opting for cool-season plants, as these germinate in colder climates. You may plant the seeds in trays, or directly into the ground – assuming you own a portable cold frame.
If you wish to sow directly into the ground, it'd be best to position your cold frame in the ideal location (south-facing sunlight for early morning sun) a week or so before you begin cultivating. This will prep the soil to optimum condition before being ready for planting.
Moreover, if you're growing warm-season plants such as pumpkin, winter squash, sweet potato or any other veggies, you should start sowing seeds a week or two prior to the average last frost date in your area.
2. Hardening Off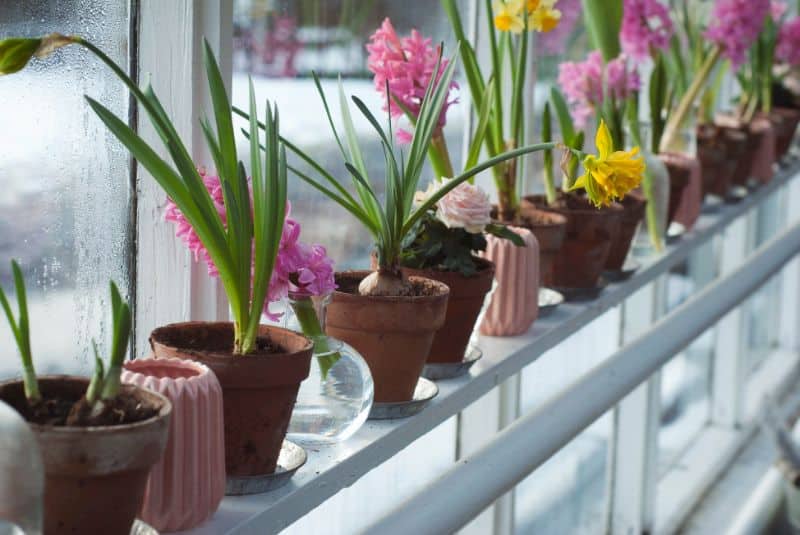 Acclimating plants must be done correctly. By this, we mean that any your houseplants or greens sown in your back garden need to be gradually acclimated to their new environment – AKA your winter greenhouse.
Why is this important? Acclimating will help in lessening the amount of difficulty your plants have in adapting to a new, reduced temperature. Moreover, acclimation will thicken the cuticle of a plant – this being the waxy protective covering of a leaf's surface.
When it comes to seedlings, cool-season plants such as lettuce and broccoli can be started earlier, while warm-season plants can begin the acclimation process around two weeks before the average last frost date.
On the other hand, plants which began growing indoors, or those directly purchased at a nursery, can be placed straight into the cold frame for acclimation.
Unheated Greenhouse Gardening: What You Can Grow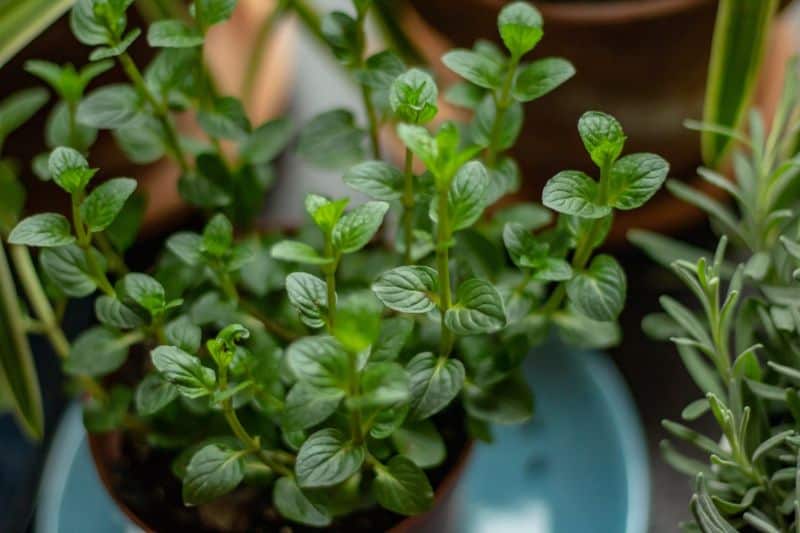 There are many types of leafy, green vegetables that can thrive in a winter greenhouse. If you crave fresh salads during the colder months, or herbs to be added into a rich tomato sauce, then here are the leafy greens you can consider growing:
Endive

Radicchio

Kale

Swiss chard

Spinach

Arugula

Cabbage

Collard

Mustard greens
As for vegetables, other than spinach and lettuce, you can grow cold-tolerant veggies such as:
Cabbage

Brocolli

Celery

Peas

Brussels sprouts

Carrots

Asparagus

Snow peas

Radishes

Garlic

Cauliflower

Beetroot

Silverbeet

Onions

Coriander

Warrigal greens
Perennial herbs are also terrific options! You may start growing winter hardy perennial herbs, such as:
Chives

Parsley

Thyme

Fennel

Oregano

Mint

Tarragon

Lavender

Chervil 

Chicory

Coriander 

Garlic bulbs

Marjoram 

Rocket

Sage 

Sorrel 

Rosemary

Yarrow
For cool and stylish yet hardy flowers, you may consider planting:
Chrysanthemum

Calendula

Snowdrop

Pansies

Mahonia

Daphne

Winter aconites

Cyclamen

Winter clematis

Winter heather
What to Expect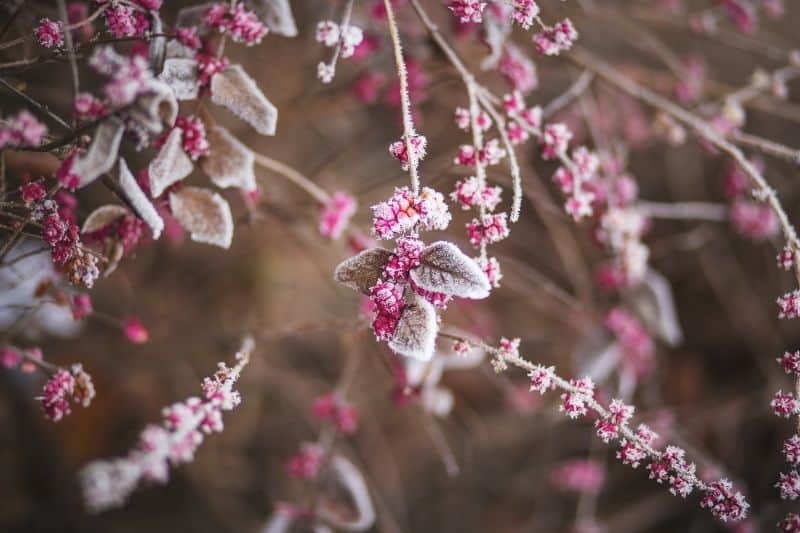 Be mindful that during the wintertime, plants will not thrive and grow as fast as they do in the summer. While some plants may not reach their full potential or maturity, they'll still be good to harvest.
You may also happen to find yourself in a situation where some plants don't make any progress for a number of weeks – particularly in December and January. But if this occurs, then there's no need to worry! As long as they don't die, we can guarantee you that these plants will thrive and continue to grow, as soon as the temperature is warm enough for them to grow again.
A Few Tips for Successful Winter Gardening in Your Unheated Greenhouse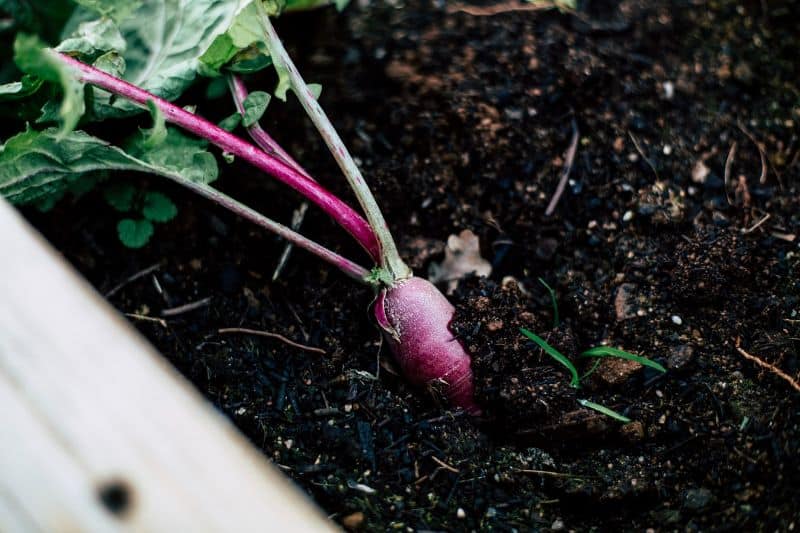 Just like when you're planting vegetables in your back garden, space is also crucial for your plants to maximise their growth inside the unheated greenhouse. But if you prefer containers, make sure to space your winter veggies far enough apart so that their leaves don't touch. Moreover, if you fancy raised garden beds, you'll want to make sure to thin out the weak plants as they grow, so that the hardier plants will have enough room to thrive.
Now, if you notice any signs of disease in your winter vegetables, remove them right away to stop the disease/problem from spreading. When it comes to keeping pests under control, you may  want to consider planting some naturally-repellent plants such as marigolds. Another option is to purchase ladybugs and praying mantis egg cases – both of which are considered beneficial to greenhouse gardening at any time of the year.