Having a greenhouse means all-weather gardening and an extended growing season. Once you've invested in one there's much to consider if you want to reap all these promising benefits.
You have to put in the research and thought as well as have careful planning. The unit you choose will come down to main factors, including:
How you want to use it.

Space and location.

Types and materials.

Style and shapes.

Flooring and foundations.

Extra features.

Alternatives.
With a plethora of options to sort through, you'll want to ensure you get the best model to suit your needs. This post highlights the considerations to take during your quest for a greenhouse.
Let's take a look at the steps in brief:
Consider what you need from your greenhouse: how you want to use it, the materials it's made from, the style of the building, and features.
Browse models that fit the brief you're looking for. Compare prices and sizes, look for one that ticks all your boxes.
Choose the one that works for you. Double-check the dimensions to make sure it fits in the place you'll be putting it!
Now let's dive in and explore each of these steps in detail!
Greenhouses
Greenhouses open the world of conventional gardening. Gardeners at all levels take advantage of and benefit from them. They have become commonplace in residential gardens. One suitable unit promises an efficient growing and longer harvest season.
Specifically designed to cultivate plant life, greenhouses make a good return on investment. Besides acting as a shield between nature and your harvest, they offer a haven for plants.
All in all, a greenhouse ensures your greens are risk-free no matter the weather.
One can be small enough to fit on your porch or rather large to fill your backyard. Different materials are used for the structure and mechanisms for temperature control. The price also varies from budget-friendly tags to big-ticket ones. Depending on your cultivating needs, you can weigh the pros and cons for each cost.
Things to Consider
1. How you want to use your greenhouse
A large, glass-constructed unit may be tempting, but it may not be worth it if you only plan to start a few seeds. In this case, a small, portable greenhouse may be best, especially for housing only a couple of plants.
In contrast, if you're to supply your garden with plenty of seedlings, then a larger unit is a better option. This also applies if you hope to harvest well into the fall. Thinking about how you wish to use it will help simplify the decision-making process. Also, plan the kinds of plants you want to grow and the growing time frame, e.g. year-round.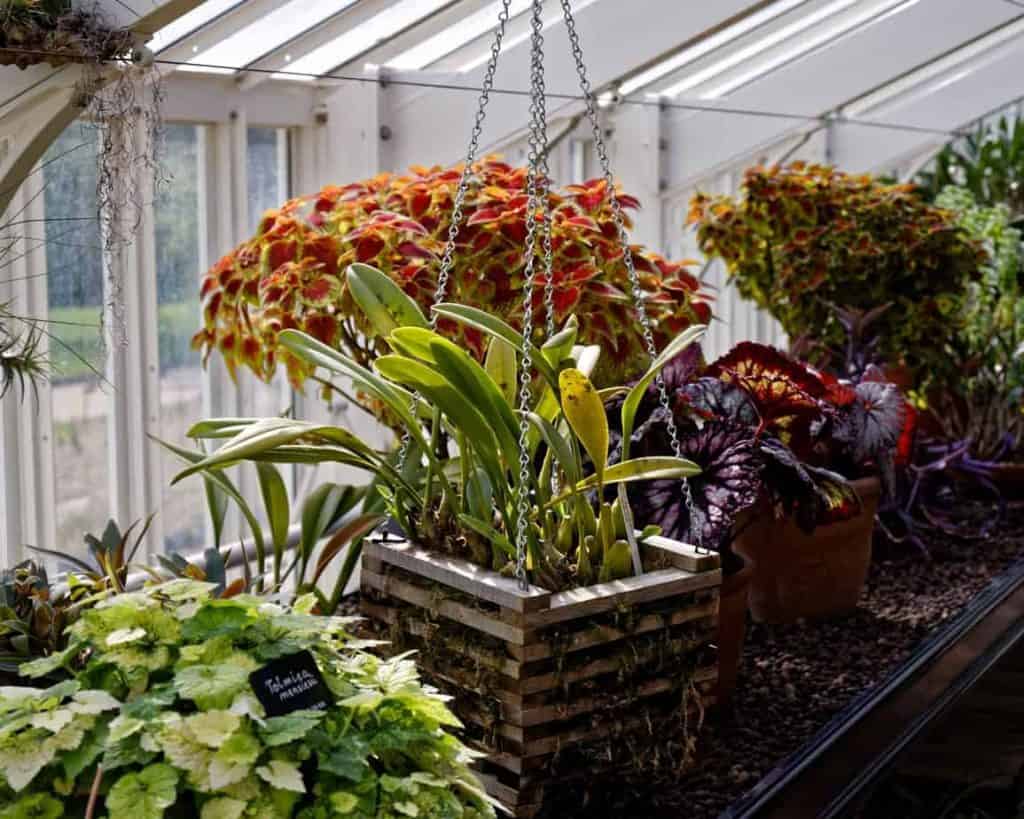 (Image Credit: Wikimedia Commons)
2. Space and location
As mentioned, greenhouses come in various sizes. Small units can fit on porches or even indoors, while large, sprawling models can take up a big share of your backyard.
The size you choose will depend on how many plants you want to fit in. Besides that, consider your available space as well. How much room do you have on your property to accommodate the garden building?
Top tip: As for the location, install it flush against the house to make connecting water, gas and electricity easier.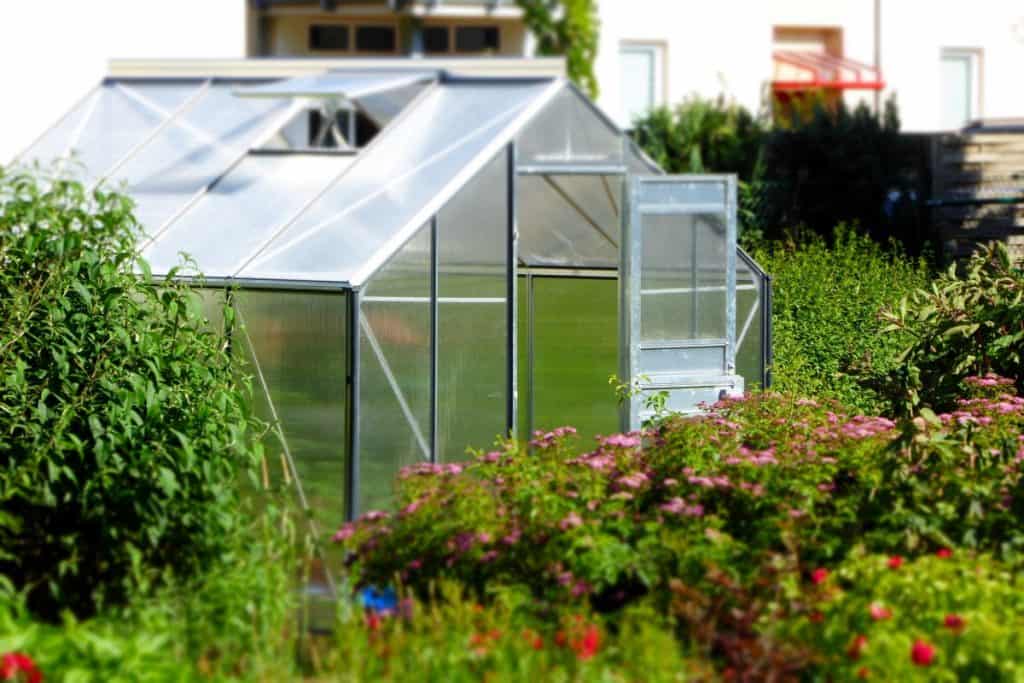 3. Types and materials
Both the structure and the siding are available in various materials. But greenhouses are generally made of wood, metal and aluminium (polycarbonate) or PVC.
The siding, in contrast, is usually plastic, glass, fibreglass, polycarbonate, or polyethene. Overall, the material chosen for one aspect affects the other. For instance, PVC greenhouses often support plastic or polyethene sides. While steel or wood structure supports glass or polycarbonate panes.
Listed below are the different types of UK greenhouses so you can have options:
Wooden greenhouses.

Timber is known for its incredible insulating properties. Wooden greenhouses are no exception. The material helps absorb the rays during the day and contains heat during the night. One makes an environmentally controlled garden building, in turn. If you wish to extend your growing season in winter, go for a wooden greenhouse.
Metal greenhouses.

This type of greenhouse provides a solid construction base, making it more load-bearing. Another key advantage is it's lightweight and almost maintenance-free. And thanks to the aluminium material it features, it can last longer. If you're looking for a portable unit for your gardening needs, this is your best bet.
Polycarbonate greenhouses.

Polycarbonate is the most durable of all greenhouse plastic on the market. What's more, this type of plastic is thicker than glass.

This means it offers more efficient light diffusion as compared to standard glass. Not to mention that polycarbonate is a natural ultraviolet filter.

You can never go wrong with this type if you want to save money while giving the best protection for your plants.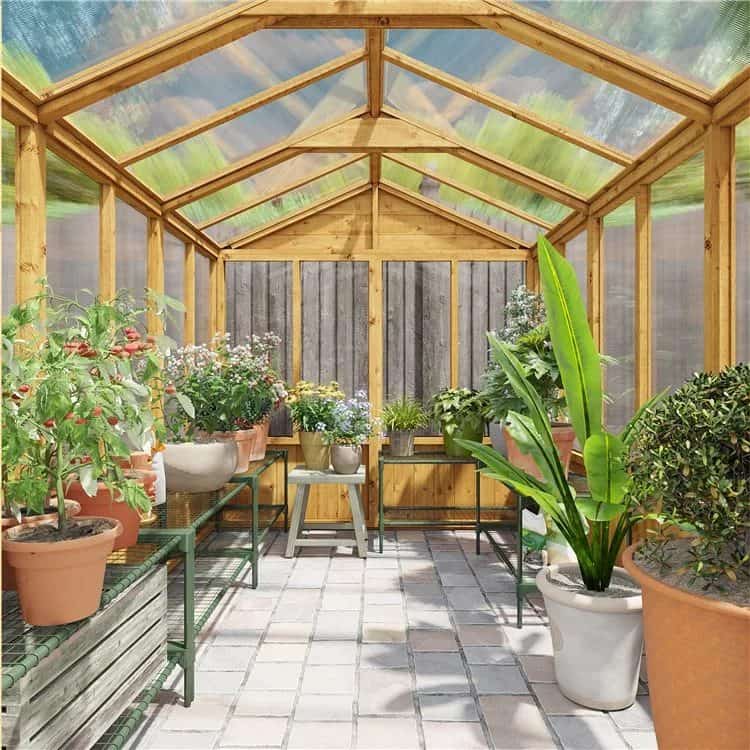 4. Style and shapes
There are three main greenhouse shapes: traditional, lean-to and round. The shape you choose comes back again to the intended use. A compact shelf-style unit is great for your small area or a limited number of plants. Meanwhile, a lean-to can take advantage of your south-facing house or garage wall.
Lean-tos are better for tight spaces or the convenience of having a greenhouse close to the house. A large, round structure, on the contrary, is perfect if you have a bigger plot.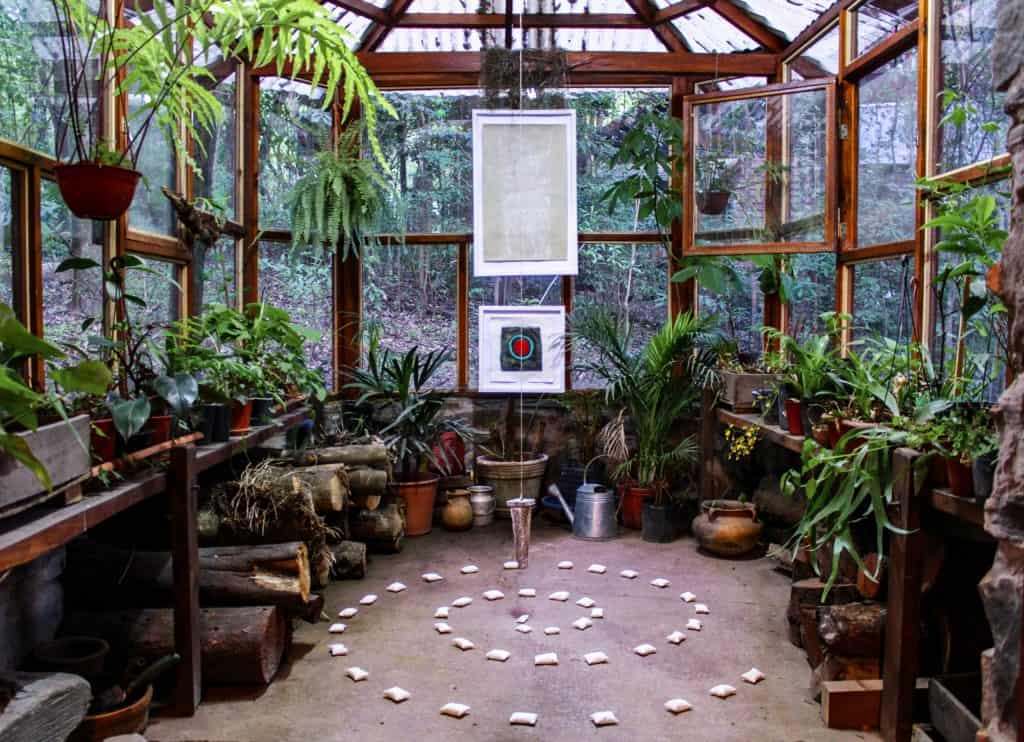 5. Flooring and foundations
Some greenhouse structures don't need a full cement foundation, but yours might. And even if the unit doesn't need one, flooring is often advisable. Options include pavers, pea gravel, or wood chip pathways. 
The greenhouse floor is also worth noting. A firm, level floor allows for easy access and drainage. A great example is paving slabs or gravel on top of hardcore and sand. Any of the two can be damped down with a hose or watering can in summer to keep the air humid.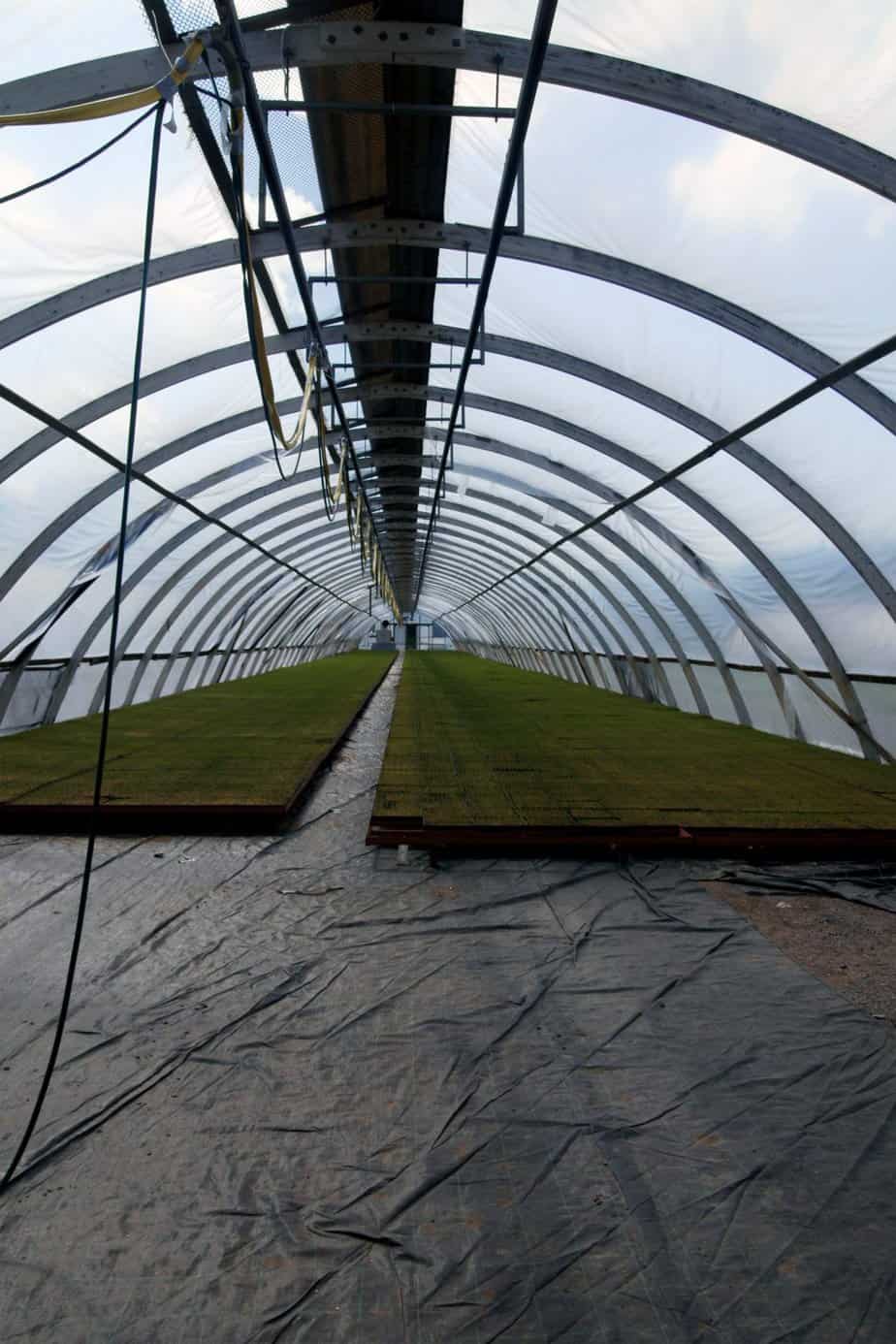 (Image Credit: Wikimedia Commons)
6. Extra features
If your greenhouse only comes with the bare bones, e.g. the framing and siding, it might need extra features. For one, shelving units and a potting shed table must be purchased separately. Additional costs, such as ventilation, are also crucial to factor in when deciding on a unit. A lack of ventilation is like keeping your plants in a sealed plastic bag, suffocating them to death.
But with a proper system, your plants will get the right temperature, moisture and airflow. You can fit an automatic vent opener yourself, but you're lucky if you find a greenhouse that has one already.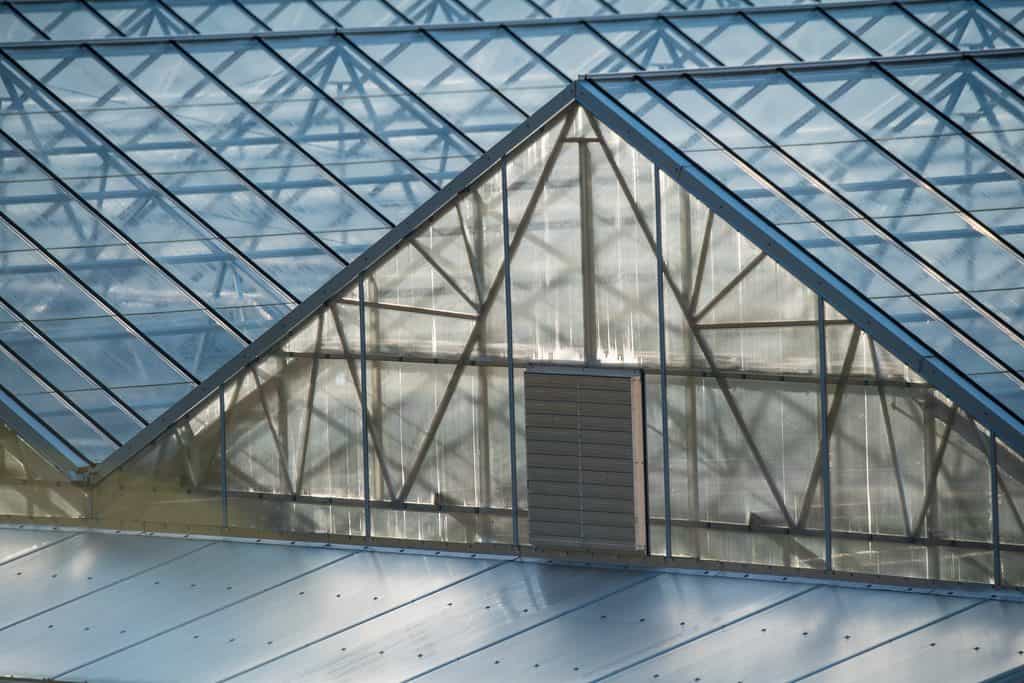 7. Alternatives
As well as the three main types of greenhouse, other designs can be just as useful:
Polytunnel.

A cheap alternative to glass greenhouses. You can grow summer crops such as tomatoes and winter crops like lettuce in one. 
But keep in mind it can't hold heat well in winter, so it can't promise you enough plant protection.
Combi shed.

This idea combines the light and heat of a timber-frame greenhouse and the storage of a shed. It usually features a section with windows for cultivating and another for storing

garden tools

. 
It's a great-value option that will save you paying twice for a greenhouse and a shed.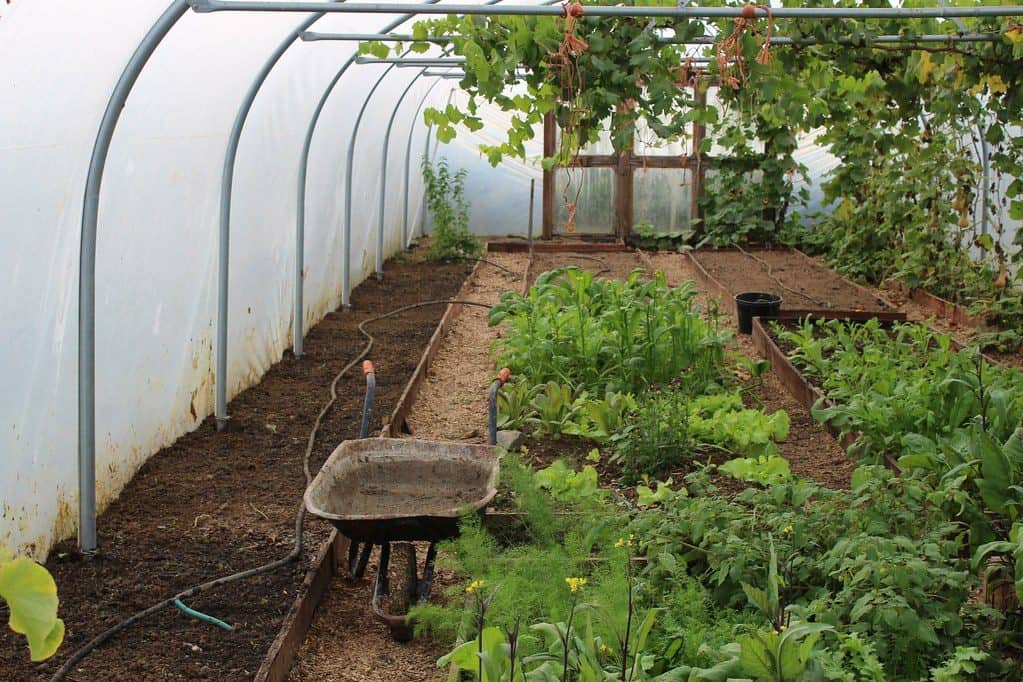 How much are you willing to spend?
Your budget plays a significant role in finding a suitable greenhouse for you. Also, think about your growing needs. Can they make-do with a simple structure at a small cost? Or does it need a bigger investment?
A greenhouse made from wood, metal and glass is more expensive than plastic- or PVC-made. The heavier the material, the more likely it will increase the cost, e.g. extra footings or foundations.
Where to Buy a Greenhouse?
Greenhouses can be bought from garden centres or online, like Garden Buildings Direct. Here, we offer a range of greenhouses in different sizes and styles to suit every budget, space, and taste.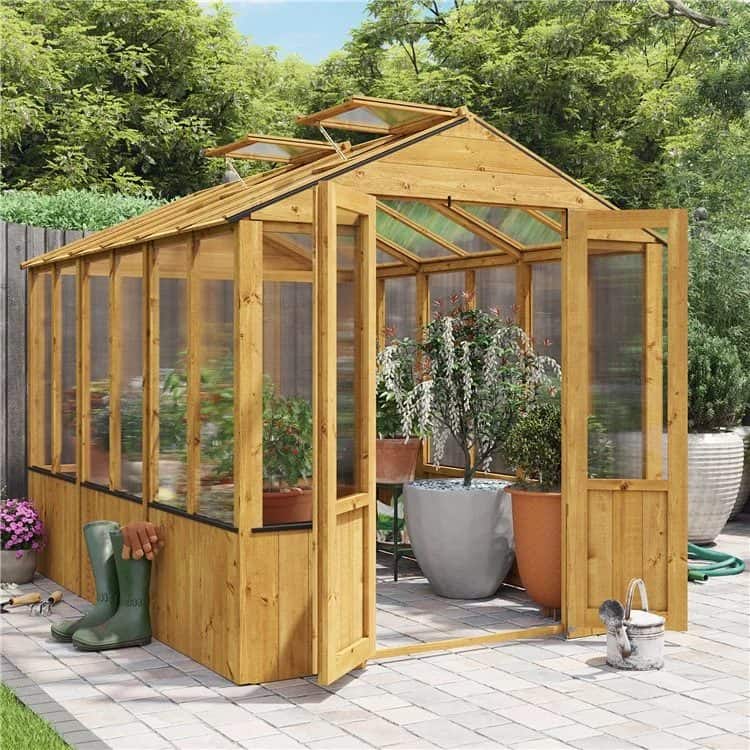 Price: £437
Built with a strong timber frame, the Lincoln is bright, traditional and stylish. Ideal for growing plants, flowers, and veggies year-round, as well as storing equipment.
The vent offers amazing control over the heat and moisture while letting in more light. Even better, the double polycarbonate glazing gives all your plants enough natural light.
Available pressure treated for longevity.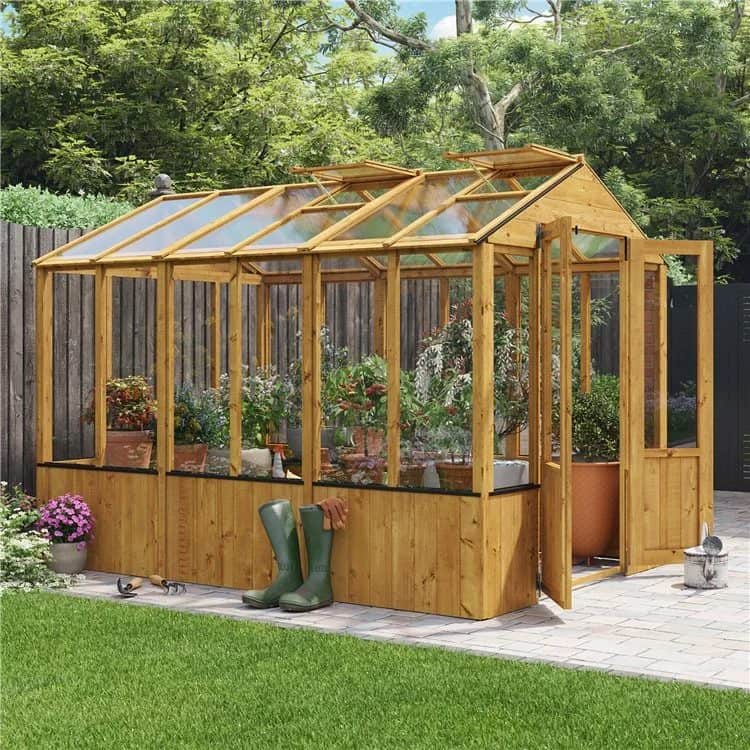 Price: £572
The upgraded version of the first Lincoln polycarbonate greenhouse but with clearer walls. The roof vent features high-quality transparent styrene glazing, a safer alternative to glass.
There is also a very spacious interior, providing lots of space to grow. And the wide-opening double doors make it easy to transport things in and out hassle-free.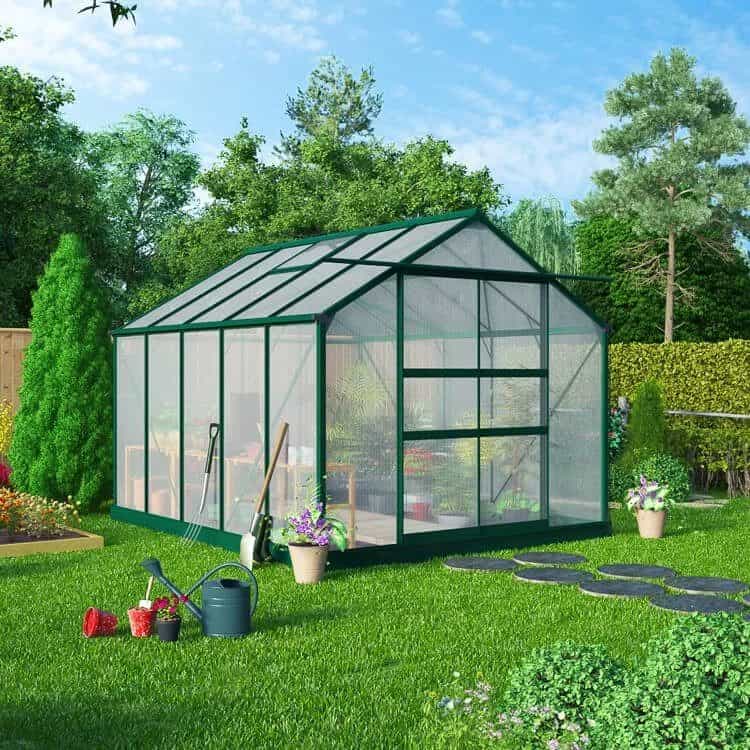 Price: £949
Easy to access with its sliding double doors, the Harvester might suit your garden best. Keeping the inside at the best temperature is simple, thanks to the large windows and roof vents.
The shatterproof glazing helps improve the structural durability and strength of the building. What's more, it also includes a galvanised steel base for a stronger foundation.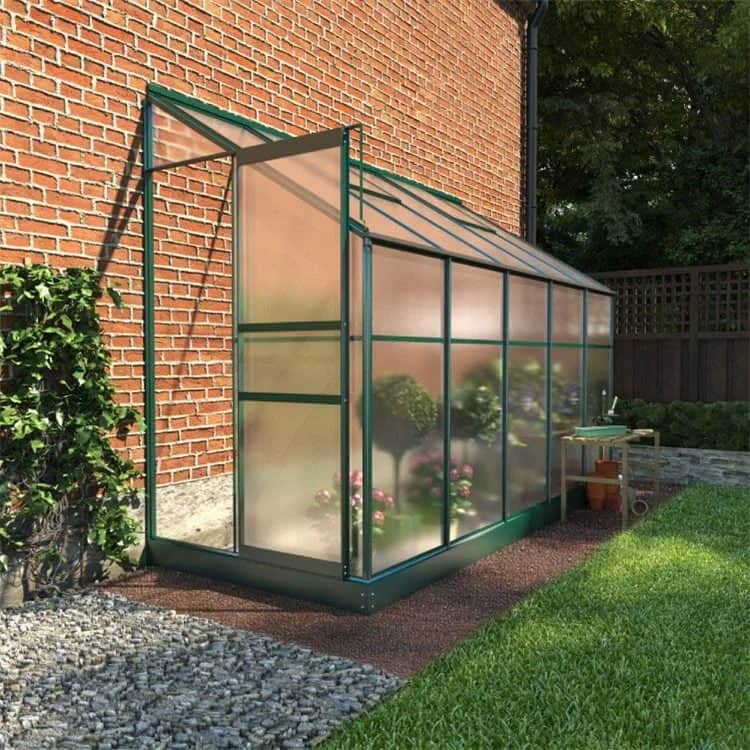 Price: £245
A stylish and compact solution for all-year-round use. It features a sliding door for easy access and a strong galvanised steel base.
It takes pride in being an extremely weatherproof design -guaranteed built to last. Made with aluminium frames and brackets with a convenient sliding door.
The glazing diffuses sunlight and spreads it around the interior. This feature helps protect your plants from excessive heat.
And thanks to its hard-wearing UV-resistant materials, it requires very little maintenance.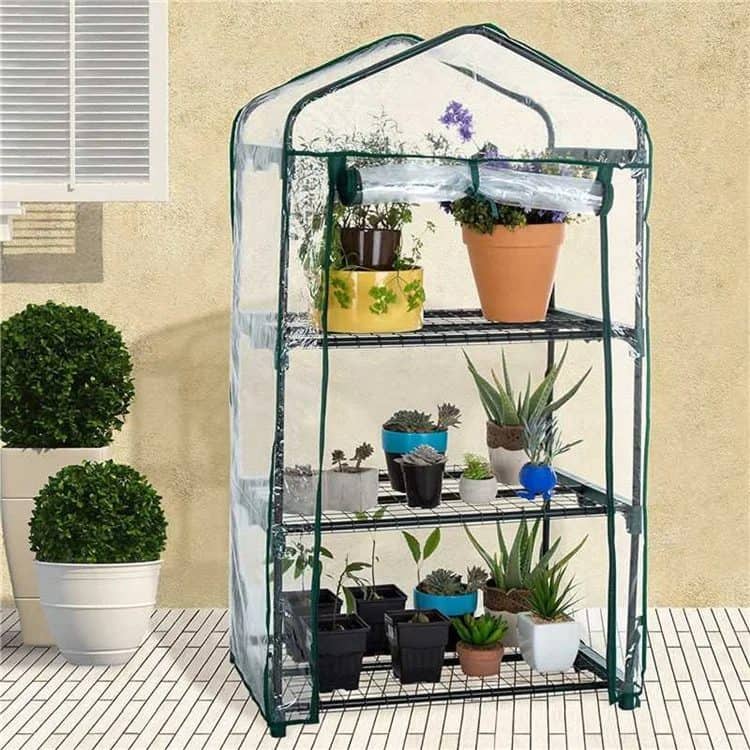 Price: £19
Ideal for compact gardens. With one, you can take care of your seedlings and young plants without compromising on space.
It's easy to assemble and to move around while always remaining secure. The durable, painted steel frames each have a loading capacity of 10kg.
Plus, the strong PVC cover that wraps around the unit ensures the plants receive enough light. At the same time, keeping them shielded from the harsher elements.
Simply unzip, roll-up and tie the cover whenever you want to access your mini greenhouse.
How to Choose A Greenhouse: Round-up
There's a wide range of selection when it comes to choosing a greenhouse, and a proper plan will pay it off. Whatever the goal, think through your needs before investing in one.
And whatever your needs, there's a greenhouse out there for you. As long as you have this guide, it'll help you find it. Now that you have the perfect unit in your hands, it's time to learn how to manage and grow effectively inside. 
Now that you have the perfect unit in your hands, it's time to learn how to manage and grow effectively inside. Read these greenhouse gardening tips next! Or click the button below to browse our entire greenhouse range!
Shop Greenhouses