When you are planning to place a bar in your garden, there are some things you might want to consider in order to create the ultimate garden pub.
While there's tons of decor inspiration out there, we've found the best ideas for you to consider. From interior ideas to drinking accessories, we've got you covered!
Whether you've built your bar or are merely getting started, our simple decor ideas guideline for your garden bar will surely come in handy.
1. Garden Bar Signs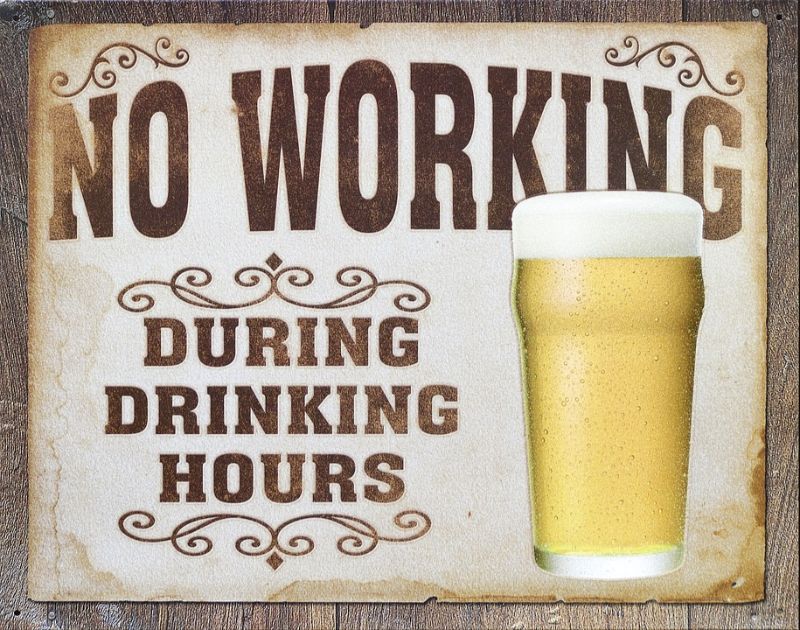 Bare walls are the enemy of fun, and we don't want that for your outdoor pub. 
Bar signs are a great piece of wall decor to add in your garden bar. Some are made from wood, while some are constructed from tins.
Typically, they have amusing phrases and old slogans which will undoubtedly add much character to your house bar. You can hang a wooden sign (just like in the photo attached above) to add some humour and personality into your garden bar. 
2. Outdoor Bar Foot Rest
A proper footrest is more than just a fanciful luxury and surely an absolute necessity.
With the help of bar footsteps, your guests have the perfect place to put their feet up after a long day. In addition, having a footstool will help you and your company to savour the drinks and the atmosphere, while reclining in comfort.
3. Beer Mirrors
Don't settle for bare walls in your home bar. Give your bar some authentic decoration with a bar mirror.
Bar mirrors have long been a favourite choice of advertising for beer and liquor companies. These are the same commercial grade bar mirrors hanging at your favourite pub — and the time has come to add one on your own bar too!
4. Drinks on Tap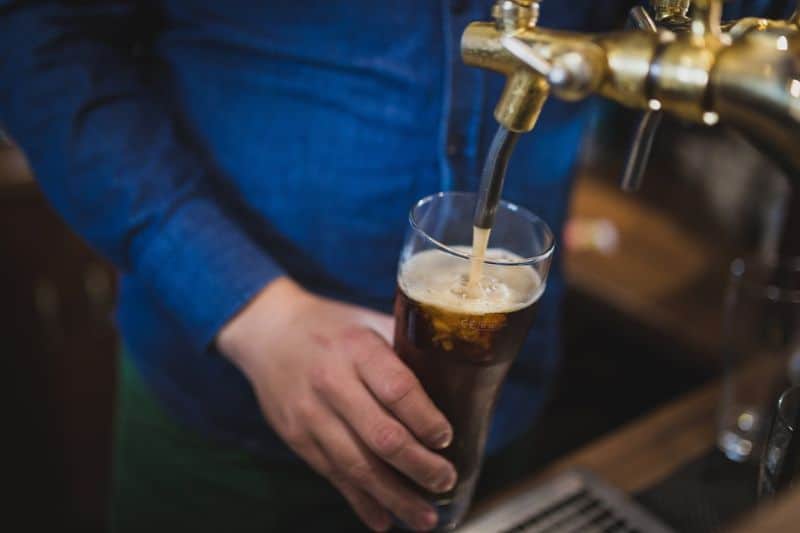 A garden bar wouldn't be complete without drafts, so make sure yours has one!
Gone are the days of drinks in a can or a lager straight from the bottle and serving drinks from the kitchen or bar can really be time-consuming.
But by adding an at-home beer tap or keg, you'll be able to save time and money, without giving up quality.
5. Drinking Vessels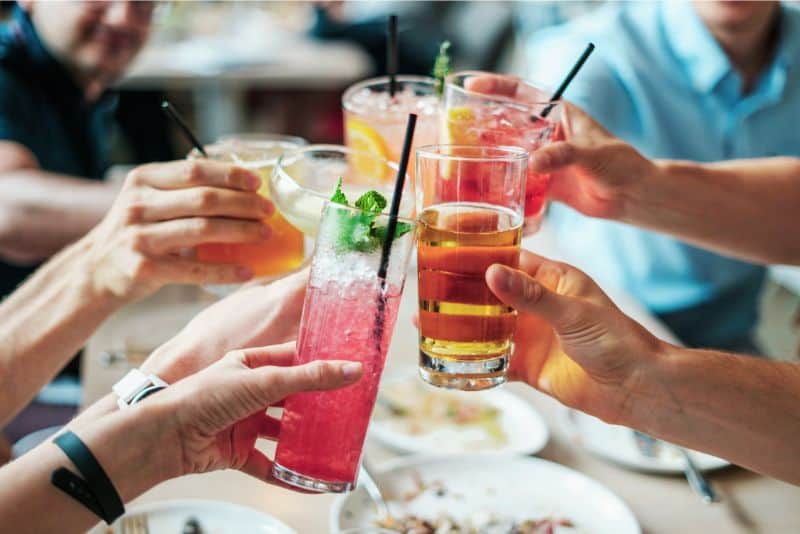 When it comes to setting up a perfect garden bar, it is crucial to pick barware or glassware with features that match your bar's style. This way, you can serve your drinks in style.
Whether it's for serving cocktails, wine, beer, or juice, there's a wide variety of glassware available on the market that can be used for every drink. Here are some ideas the basic shapes for each style of glass, courtesy of The Spruce Eats' Must-have glasses for the well-stocked bar.
Cocktail or Martini Glass

The Highball and Collins Glasses

The Old-fashioned Glass

Shot Glass

Margarita Glass
6. Dart Board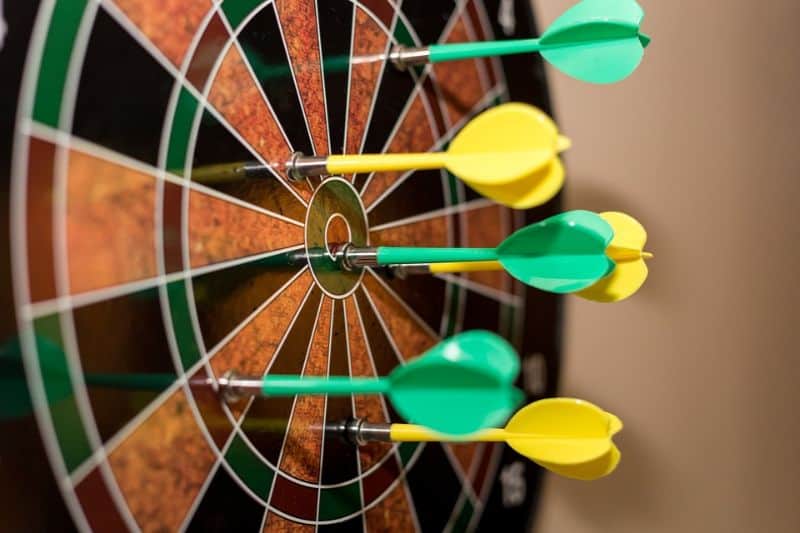 When drinking gets a little boring, it's good to have a side activity available to engage one another in.
Adding a dartboard to your outdoor bar is a great means of adding entertainment for you and your guests without taking up much space. Also, be sure to get a cabinet with a built-in chalkboard so you and your buddies can keep score and things more interesting!
7. Keg Bar Stools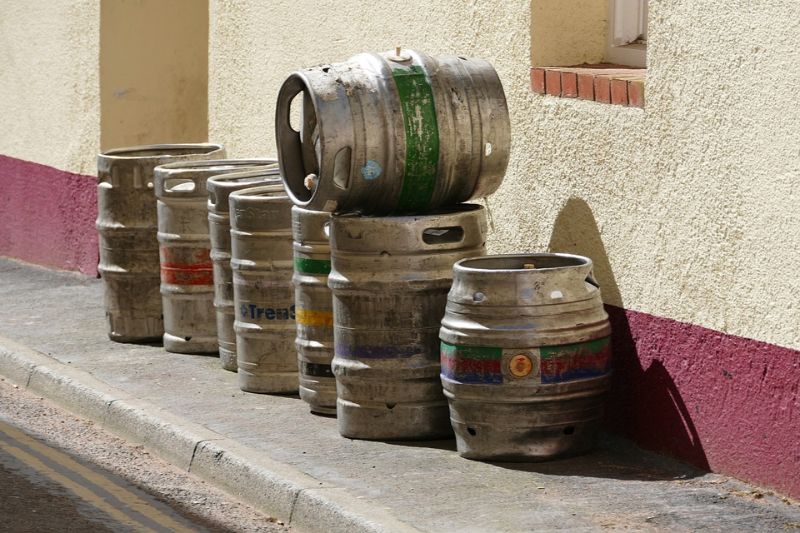 If you happen to have an empty keg shell laying around your house, why don't you make that cleaned out barrel into something useful?
Yes, we are talking about keg bar stools! With all the necessary hardware needed, you can create your own keg bar stool.
8. Ice Bucket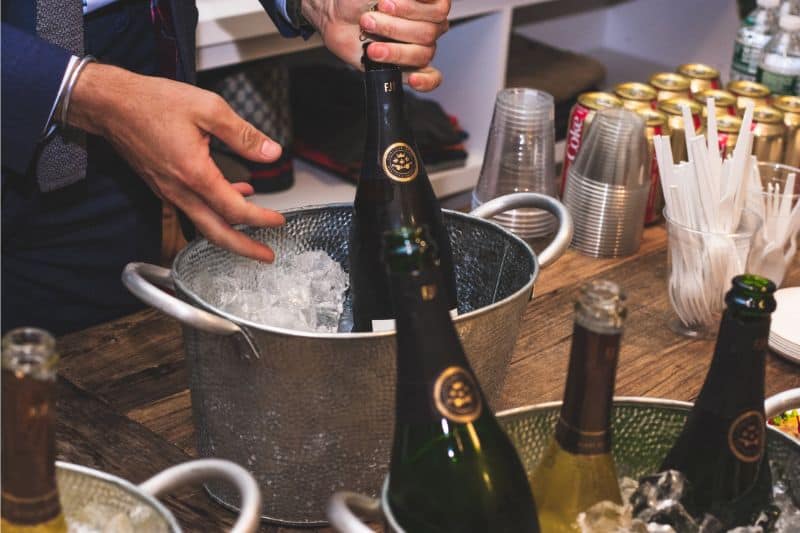 Having ice on hand is absolutely essential for a garden bar. Ice buckets make the perfect bar accessory by keeping the ice ready for drink-making during an outdoor party, event, or dinner, as well as keeping bottles of champagne, wine, or other drinks chilled.
Make to sure to get one so you can cater your guests' needs by adding a refreshing top up on their drinks.
Sure, there are many great deals of bar supplies that you can add to your home pub. But remember, it's your residence bar, and you can add different designs and ideas, and incorporate your own taste.
We hope this article will help you to put together the cool stuff you want for your garden bar.
If you're looking for somewhere to house your garden bar, then take a look at our extensive range of garden buildings. From garden sheds to summer houses to log cabins, the sky is the limit for your garden bar!