If a natural-looking garden is your thing, or you've got a passion for wildlife and want to attract more to your garden, we've got just the list for you!
Whether it's small changes to bring butterflies to your garden, a greenhouse full of plants, or ponds full of insects and toads, we've got you covered.
Let's jump in!
1 – Flowers and Pond
A natural-looking pond like this one is sure to attract all sorts of insects and larger animals. Adding plants and flowers in and around your pond will add to its beauty and also its attractiveness to wildlife.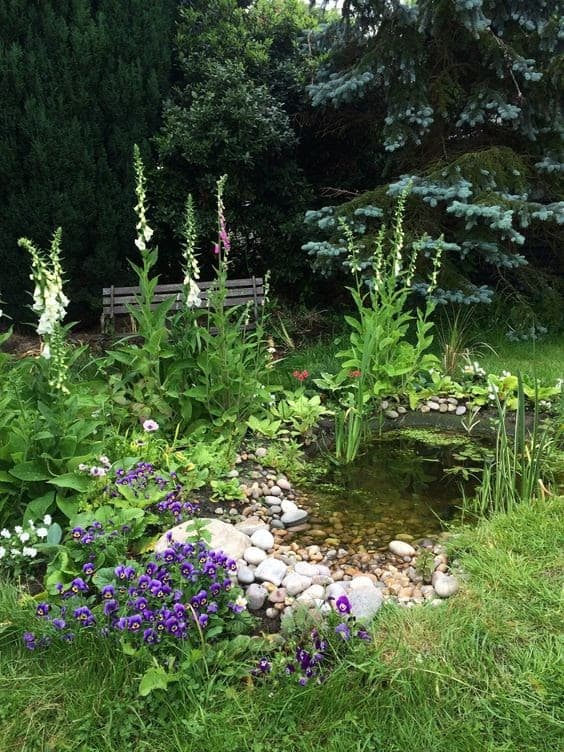 2 – Bug Hotel
Attract butterflies, birds and some crawly little friends with this cute bug hotel. You can even paint it to match your fence!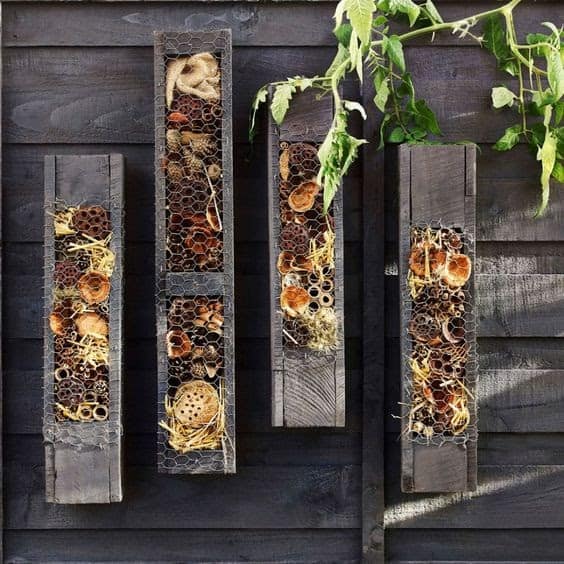 3 – Stumpery Garden
If you've had to cut trees back or down, save the stumps or logs to create a 'stumpery' garden. Arrange your stumps into a natural but artistic pile. Fill in the gaps with soil, then add plants and flowers to your arrangement.
These work best in the shade and make the perfect habitat for all kinds of insects, toads and fungi.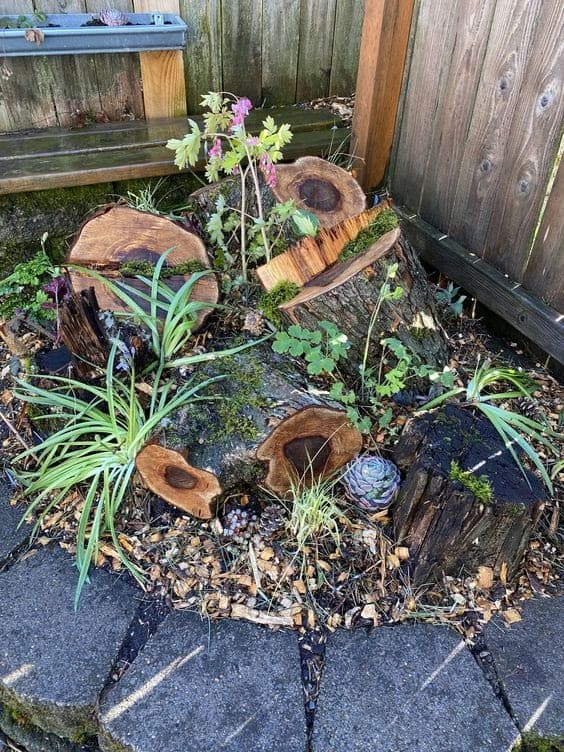 4 – Wildlife Pond
You can create a natural wildlife pond in your backyard and you will feel like you're deep in the woods. The pebbles around one edge provide a shallow slope into the pond, giving wildlife easy access.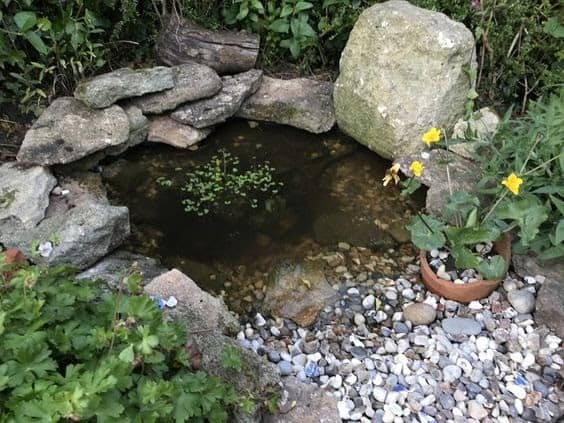 (Image Credit)
5 – Pond in Middle of the Garden
You could place your pond in the middle of the garden to make it more of a feature and give you easy access to sit nearby and watch the wildlife.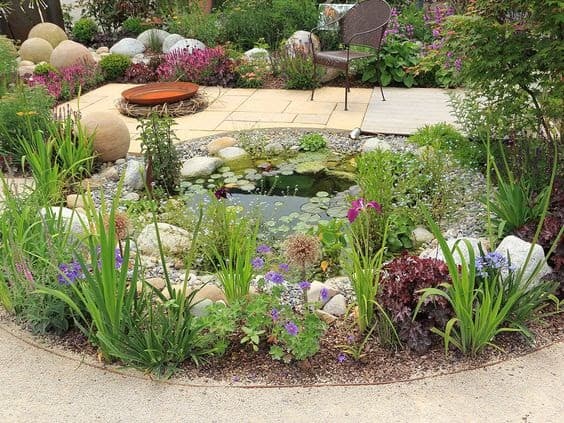 6 – Bench and Pebble Path
Wildflower planting like this gives your garden a more natural feel, allowing the wildlife to roam free. Choose the best spot amongst the greenery to add your bench.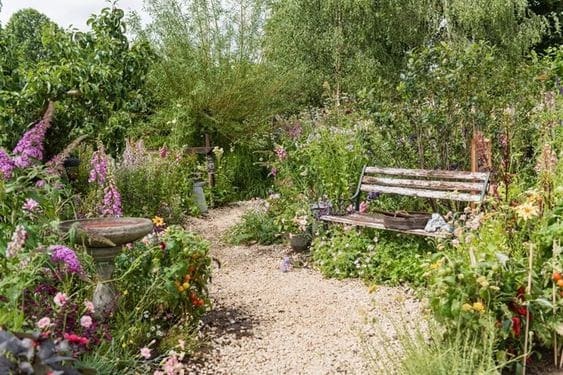 (Image Credit)
7 – Bird Seed Cup
Recycle those old cups and saucers to create a unique bird feeder to hang from your trees or fencing. This will attract birds and other small animals to your garden.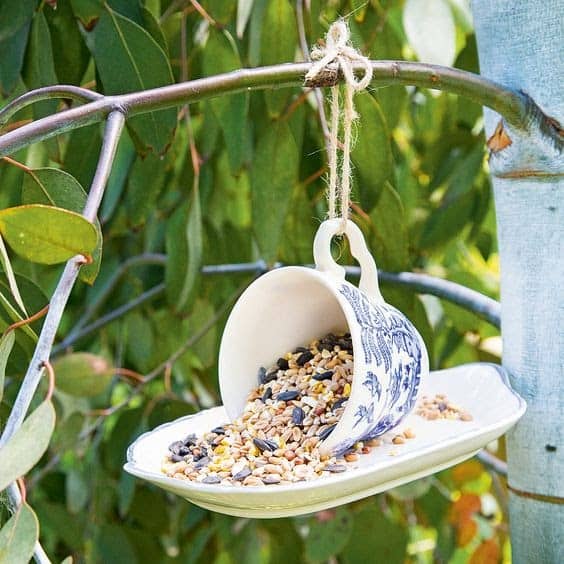 8 – Bird Attracting Plate
Or for an even simpler bird feeder, just add some birdseed to an old plate or bowl to attract small animals.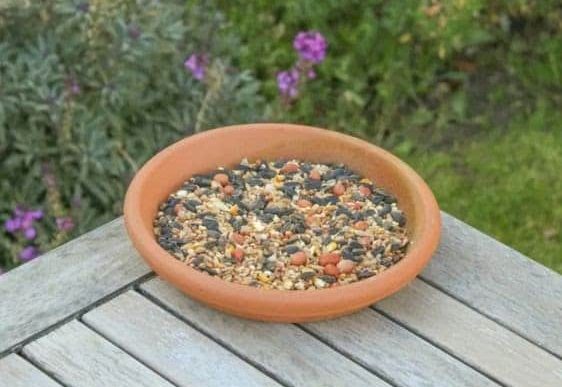 9 – Bamboo Bumblebee Hotel
A DIY craft to attract some little buzzing friends to your garden and, with any luck, the females will lay their eggs inside the stems of your bee hotel.
(
Image Credit
)
10 – Mini Meadow Garden
If your garden gets full sun and you prefer a natural rather than formal garden, you could plant wildflowers to give it the feel of a miniature meadow and attract all kinds of butterflies and bees.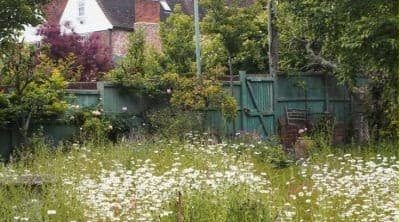 11 – Hedgehog House
A hedgehog house provides a safe space for our night-time visitors to shelter from cold weather, garden tools, predators and cars. They can also use them to hibernate over winter.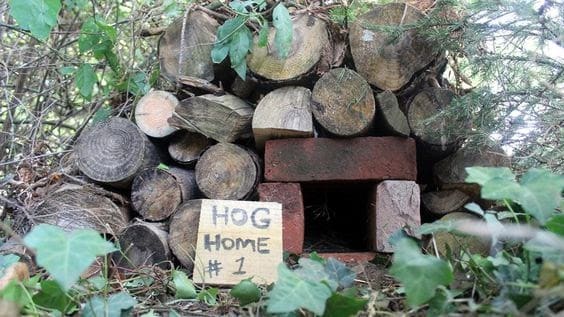 12 – Log Pile for Insects
This is maybe the simplest garden decoration to set up! Log piles are the perfect hiding place for insects, and will in turn attract birds, frogs and hedgehogs looking for a snack.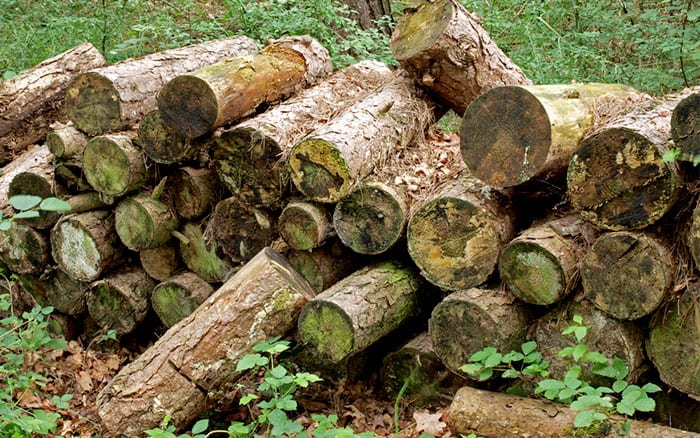 13 – Big Garden, Big Pond
If you have a big garden, you can go big with your pond as well. Ponds can be a haven for wildlife, so a larger pond can support waterfowl, such as mallard ducks and moorhens.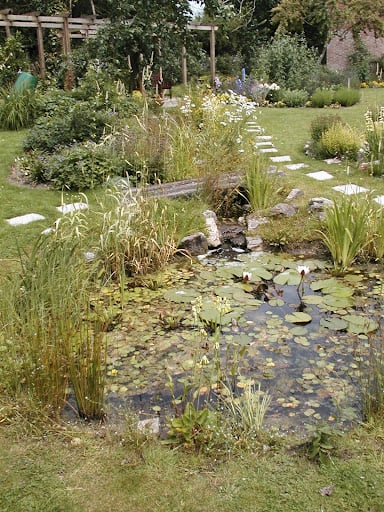 14 – Native Meadow Garden
Add some asymmetrical stepping stones amongst your informal, wild planting to avoid slipping when you're enjoying your garden. The purple coneflowers seen here are meadow flowers and attract butterflies, bees and birds in the winter.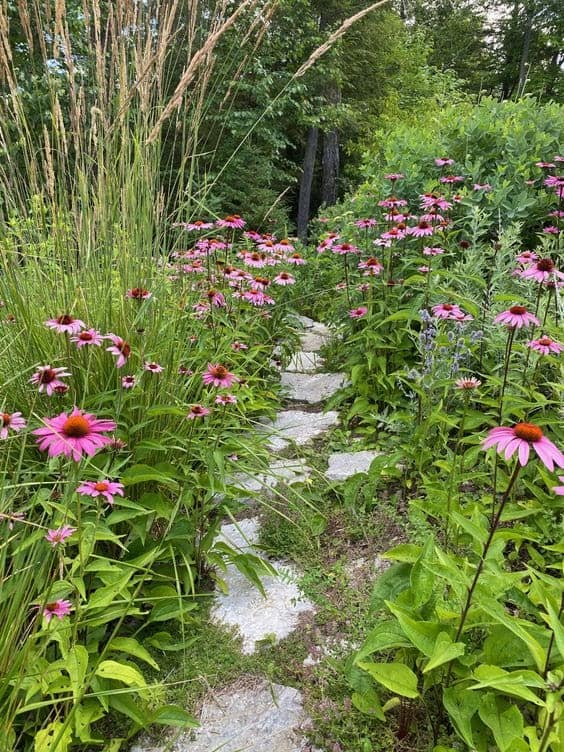 15 – Birdhouses on the Wall
Summer is the perfect time to put up a bird box. Make sure it's sheltered and out of reach of predators. Maybe add a little plate with some seeds or other feeders to attract different species of birds.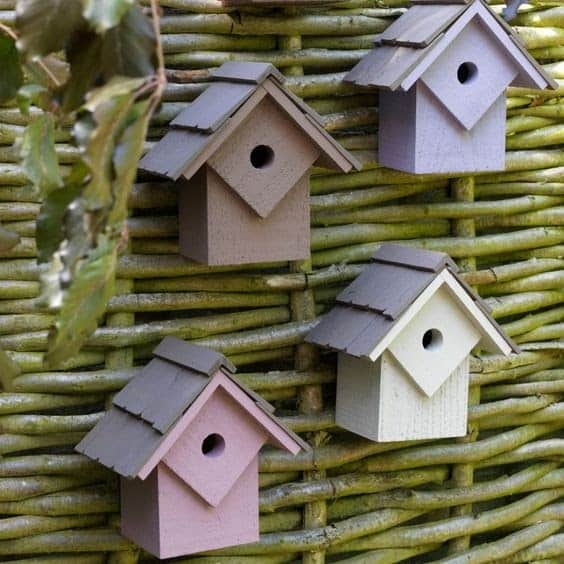 16 – Garden Toad Habitat
Make them feel like part of the family by building them a nice house and they will return year after year. Add plenty of vegetation nearby for them to forage in.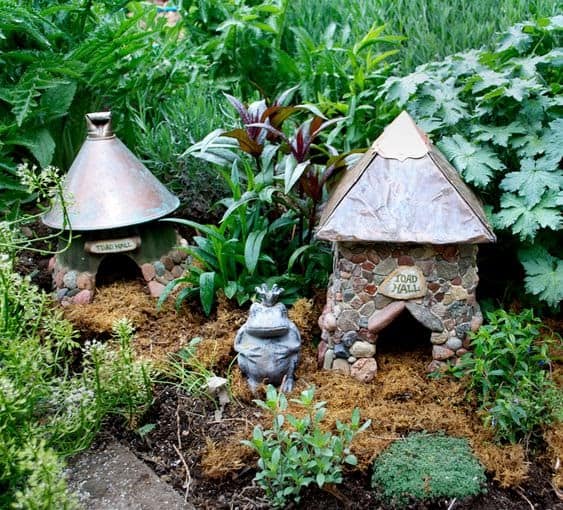 17 – Simple Bee Water Station
Bees drink water just like any living thing, but they also gather it to take back to their hives and nests. It's simple to set up, just be sure to add some marbles, stones or twigs for the bees to land on.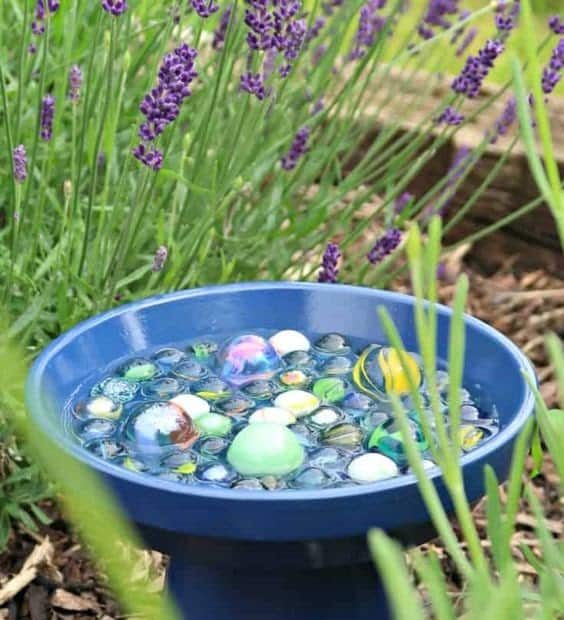 (Image Credit)
18 – Wildlife Border
Wildflower beds are becoming more popular as we strive to attract more wildlife into our gardens. You can even buy it 'on a roll' these days to save you having to choose the best plants for bees and butterflies.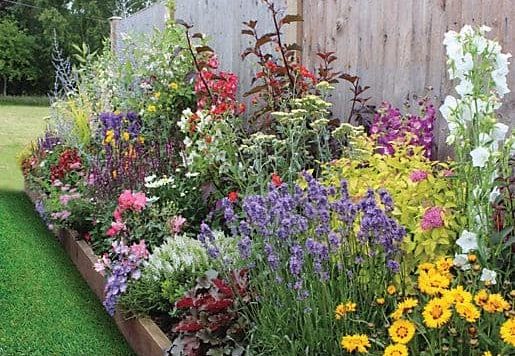 19 – Wildlife-Friendly Meadow in a Small Garden
You don't need a large space for a meadow, just plant some wildflowers in your flower bed to enhance your landscape and provide important habitats for wildlife.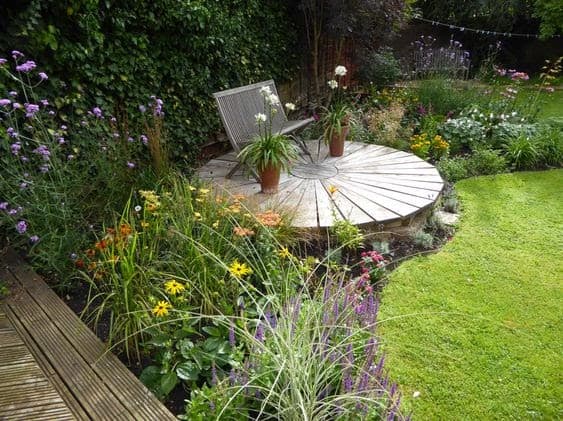 (Image Credit)
20 – Attractive Birdhouse
Paint the outside of your bird box at the end of summer to give time for the paint to cure before the birds are back in the spring.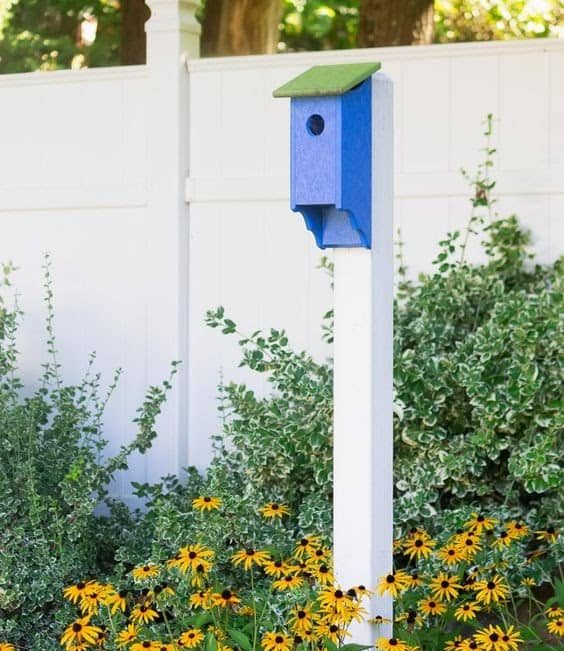 21 – Deck in Wildlife
Enjoy your wildlife garden from a comfortable seat by adding a small decking area in the corner. It's the perfect spot to enjoy a bit of bird watching.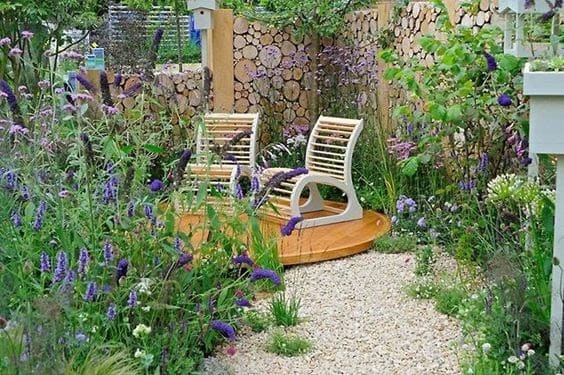 22 – Barrel Pond
A great way to give an old barrel a second life is to turn it into a small pond for your backyard. It will attract wildlife but it's still easy to maintain and clean.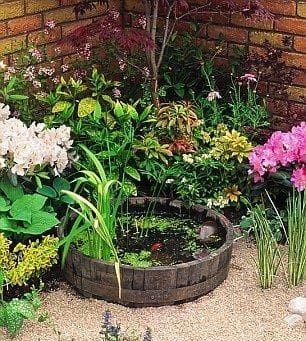 23 – Wildlife Island
Create a wildlife island in the centre of your garden to attract all different kinds of wildlife. Hanging bird boxes, small animal feeders and an array of flowers and plants will have them flocking to your garden.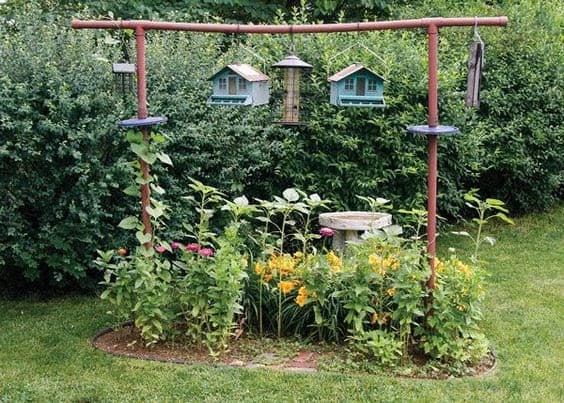 24 – Bucket Small Pond
If you don't have an old barrel, an old tin bath works just fine for an attractive mini pond.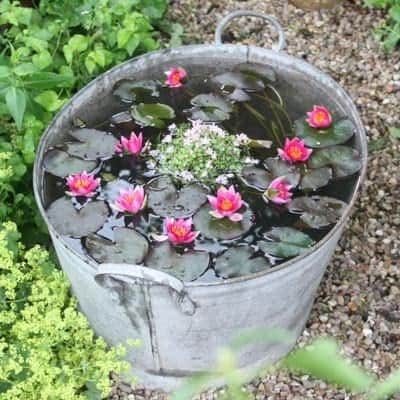 (Image Credit)
25 – Wooden Path
A wooden path is a great way to walk through your garden without worrying about slipping. Add rocky beds and simple planting to attract wildlife nearby.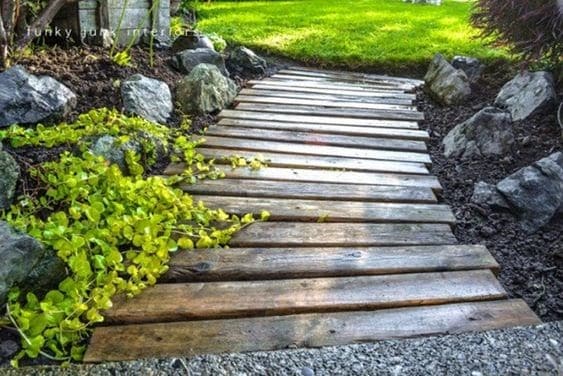 26 – Hedgehog Garden Access
Install a hedgehog hole in your fence to offer our little nocturnal friends a helping hand in the search for food and mates when they come to visit your garden. With a diet of slugs, snails, and insects, hedgehogs are extremely useful for helping to control pests.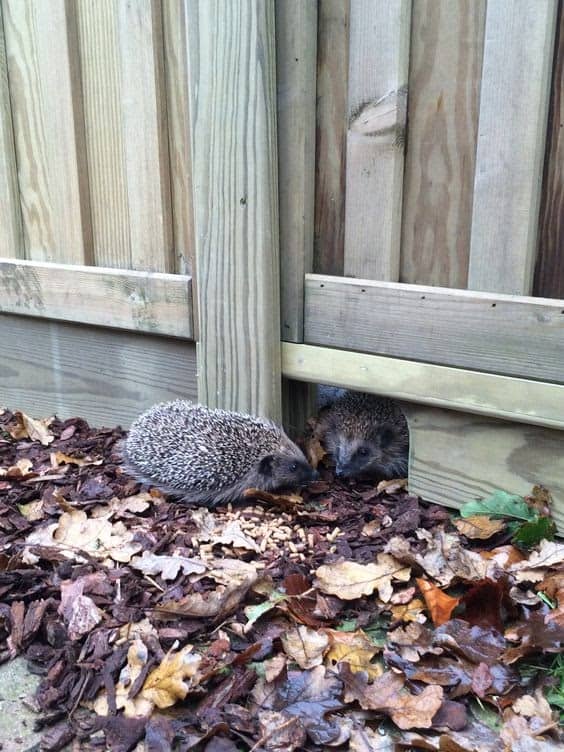 (Image Credit)
27 – Small Pond next to Garden Deck
You can create a small pond in your garden and place it next to your patio so you can watch the wildlife at work.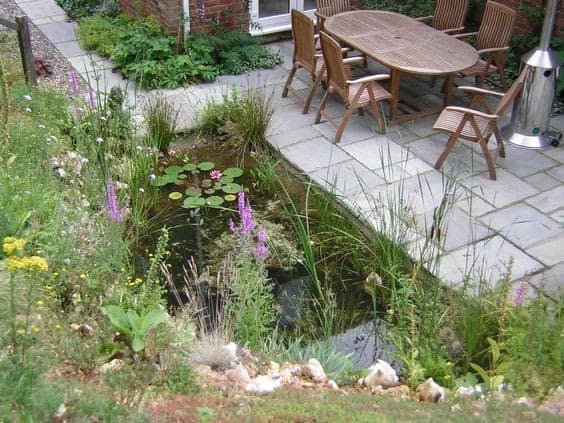 28 – Classy Bug Hotel
Get creative with your insect hotel; you could even turn it into a feature wall! Fill it with a variety of materials to offer a home to wildlife.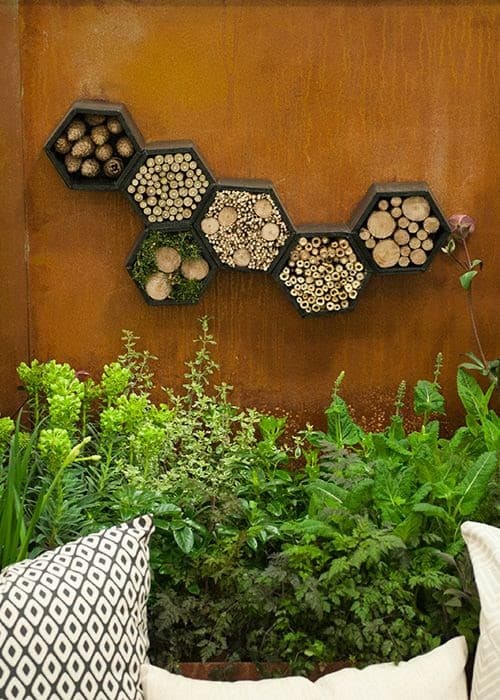 29 – Wildflowers and Birdhouses
You could have a section of your garden fully dedicated to wildlife. Just add birdhouses, bird tables and plenty of wildflowers.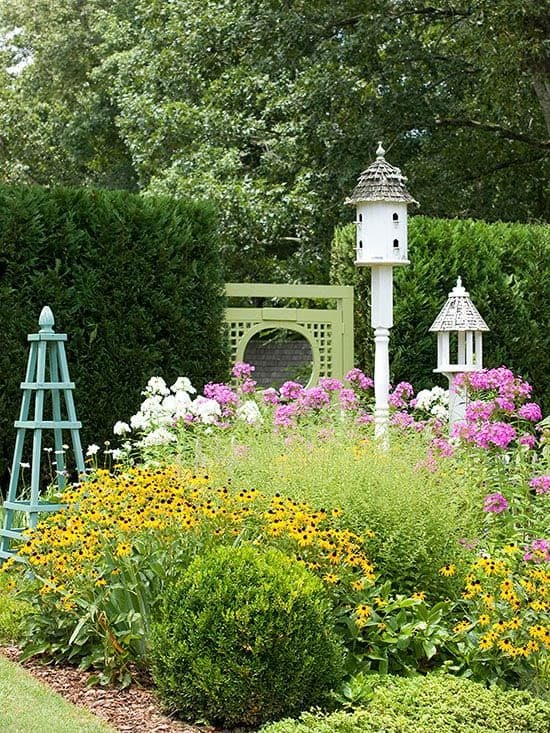 30 – Butterfly House
Have you heard of butterfly houses? Butterflies like protection from the wind and a warm place to sun themselves, so you could build them a little house to do just that. This one just needs finishing off with some bright colours!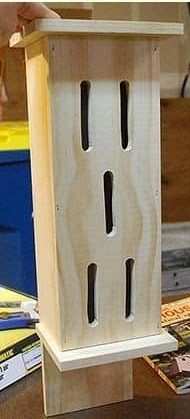 31 – Bug-Attractive Lantern
If you don't want insects flying around you when you're out in the garden, build this bug lantern to draw them in.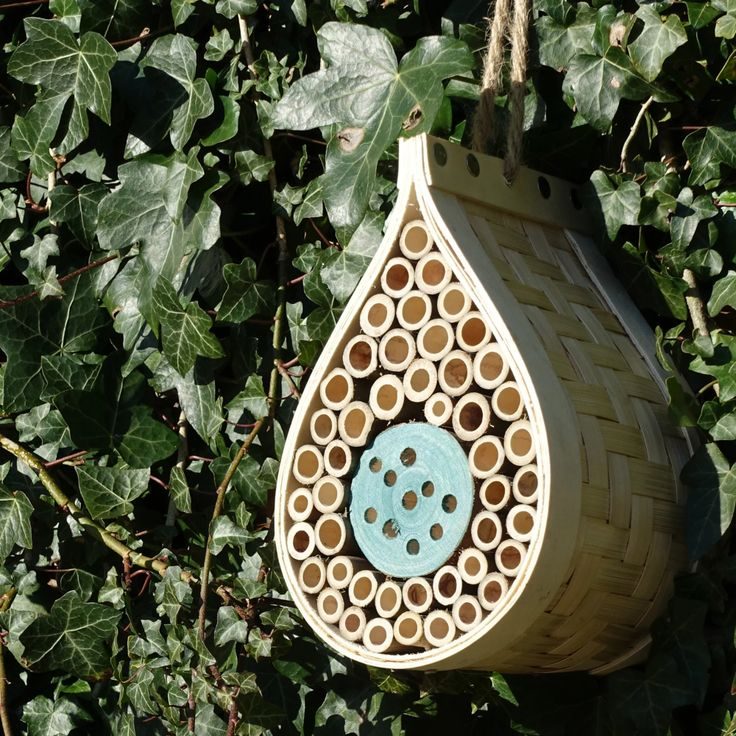 32 – Big Wildlife Backyard
There are so many amazing ways to entice wildlife into this garden. Birdbaths, trees, hanging feeders, bird boxes, wildflowers… the list goes on!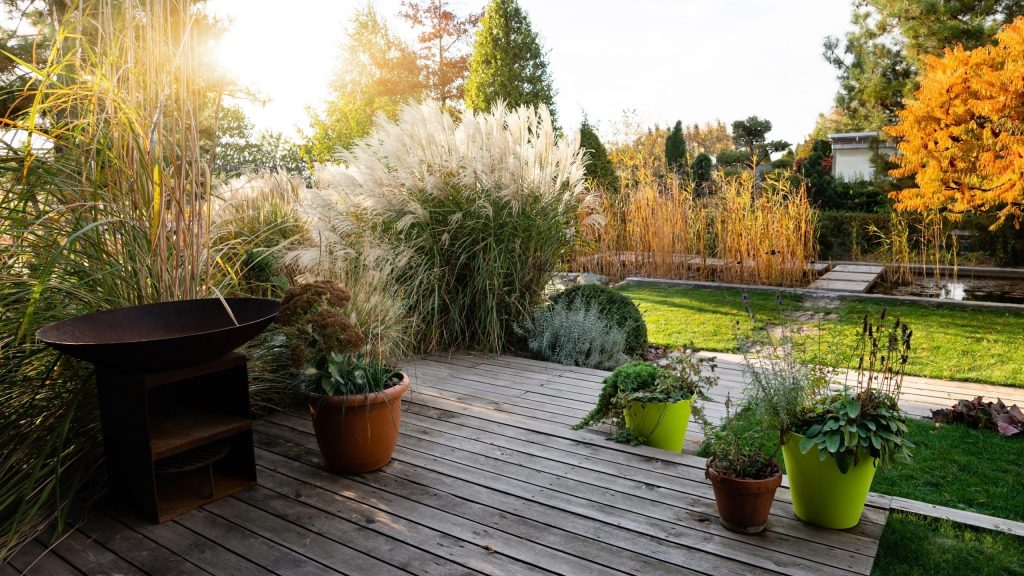 33 – Corner Pond
You don't need much space to add a small pond to your garden, just dig a small area out and use rocks and pebbles around the edges so it's easy for animals to get in and out.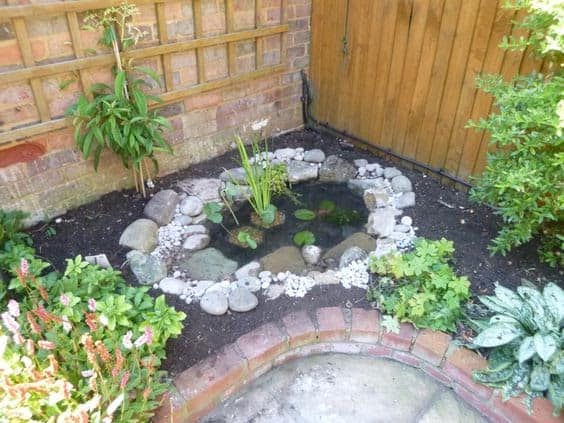 34 – Wheelbarrow Fairy Garden
A lovely way to give an old wheelbarrow a second life and make your garden look great while you're at it. Add toadstool decorations, miniature plants and a tiny stairway up to a fairy door to transform the space into a cute fairy garden the insects will love.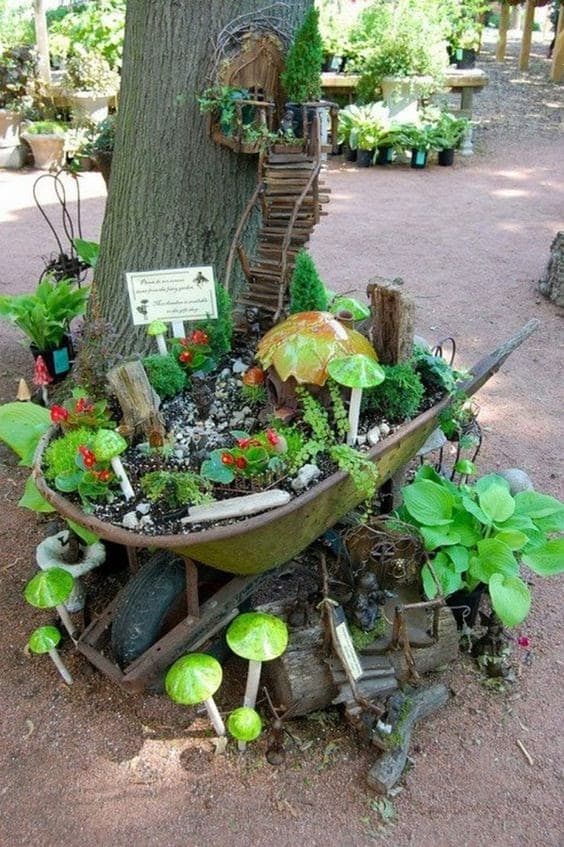 35 – Wildlife Porch
Add climbing plants and trees around your doorway to make your entrance more welcoming for both visitors and wildlife.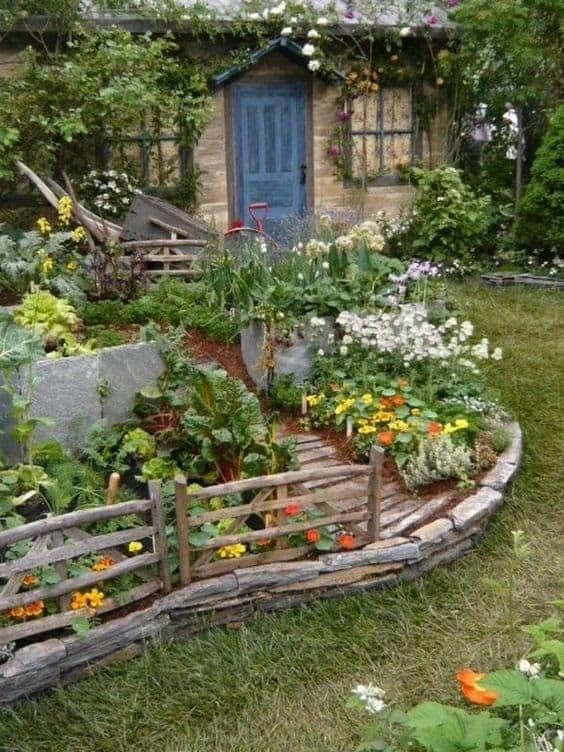 (Image Credit)
36 – Wildlife Small Garden with Path
A small garden means a cosy garden. If you fill it up with lots of wildflowers, it will feel even cosier and attract all kinds of butterflies, bees and birds.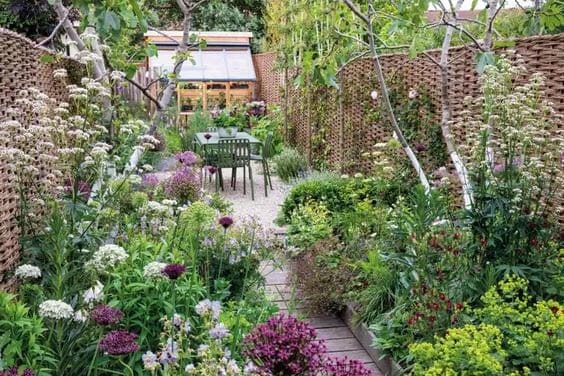 37 – Toad Village
Toads are great for keeping your garden bugless. They also eat those naughty slugs that chomp on your vegetables! So build them a little village to show your appreciation.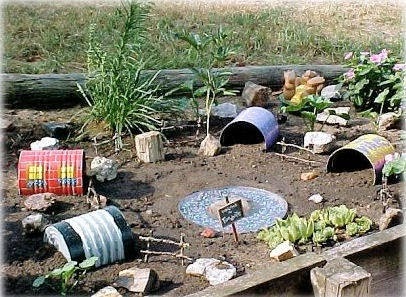 38 – Wildlife Corner
Create a relaxing corner in your backyard to get in touch with nature. A pond is the perfect way to bring wildlife into your garden, so add plenty of plants and rocks to attract different species.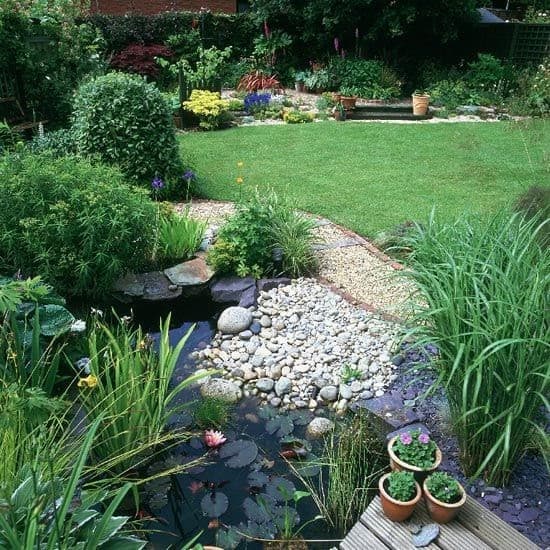 39 – Big Side Yard with Path
Let the plants and flowers grow but keep your path clear so you can roam freely.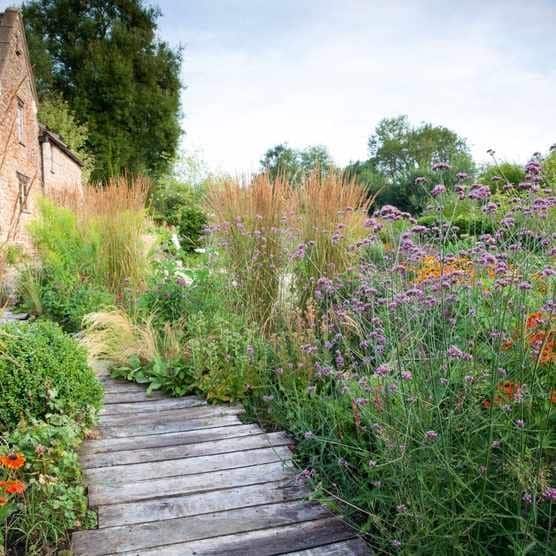 (Image Credit)
40 – Wildlife Vine
If you have a small garden, climbing vines are perfect as they only take up minimal space but add a beautiful feature to what was once a boring corner or wall! They also attract all sorts of wildlife, from insects to bees, birds to butterflies.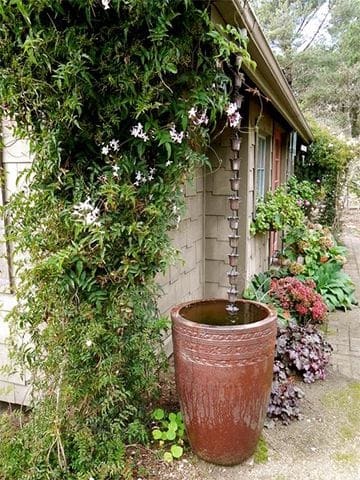 41 – Flowers and Fountain
Attract all kinds of birds to your garden by installing a birdbath. Plant plenty of flowers around it to attract insects for the birds to feed on.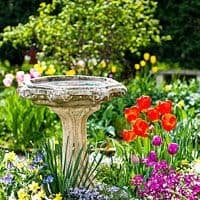 42 – Colourful Wildlife
If you're going for a wildlife garden, make it a colourful one! Add some flowers to make it more appealing for insects and bees.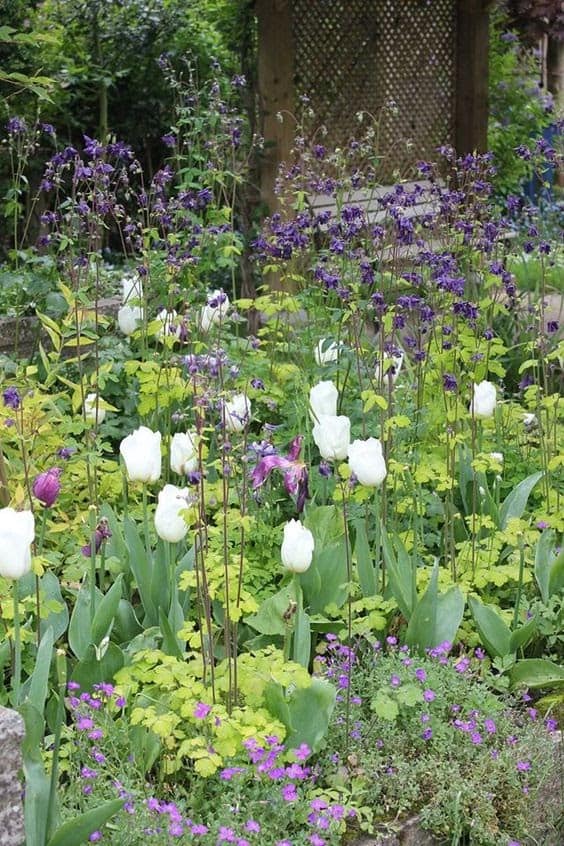 43 – Rock Edge Pond
A great way to make your pond more appealing is to add some natural rocks around the edges. Add plenty of plants to make it more inviting for insects.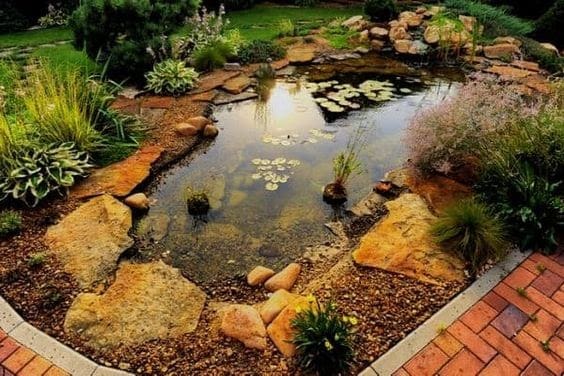 44 – Natural Log Birdhouse
Add a bird table to your garden with some hanging feeders so you can pop some food out for birds and squirrels to enjoy.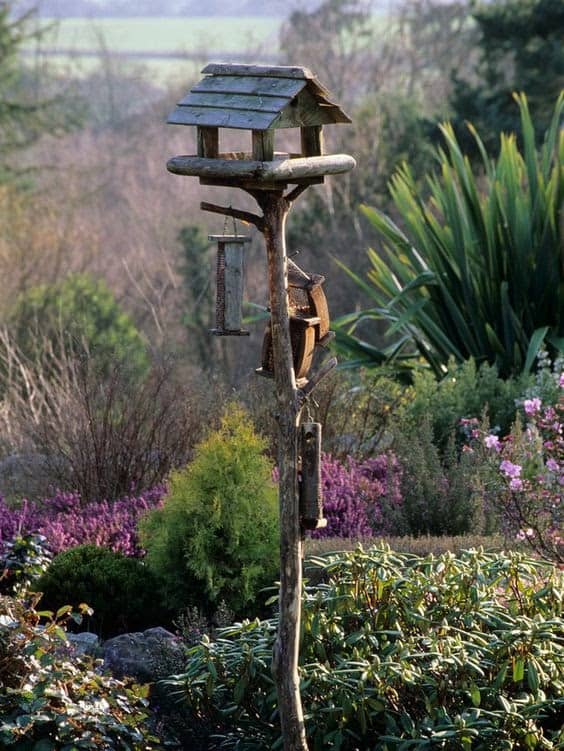 (Image Credit)
45 – Modern Wildlife Patio
A beautiful patio and a little pond, surrounded by lots of wildflowers and plants, will help you relax in your garden the moment you step outside.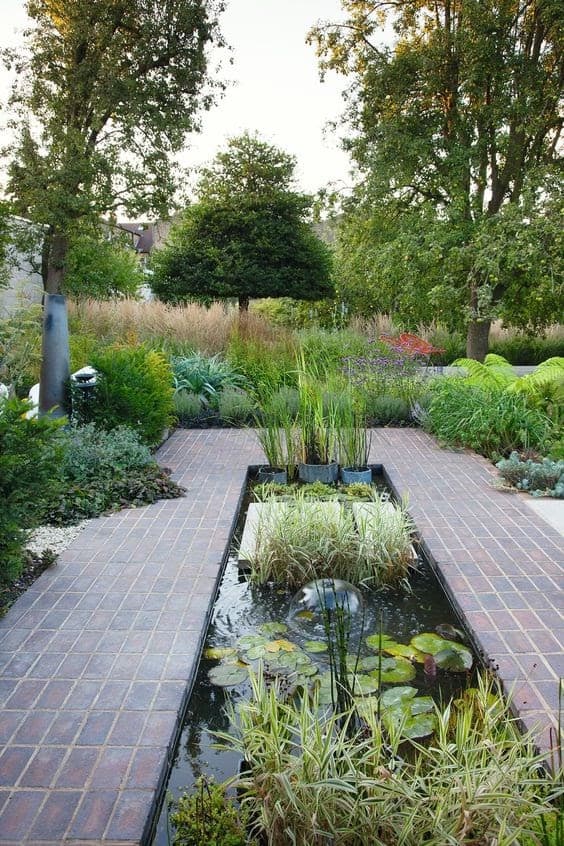 46 – Garden Trellis
Trellis huts make a great project for all the family to work on together. If you think it looks great now, wait until it's fully covered in plants and flowers!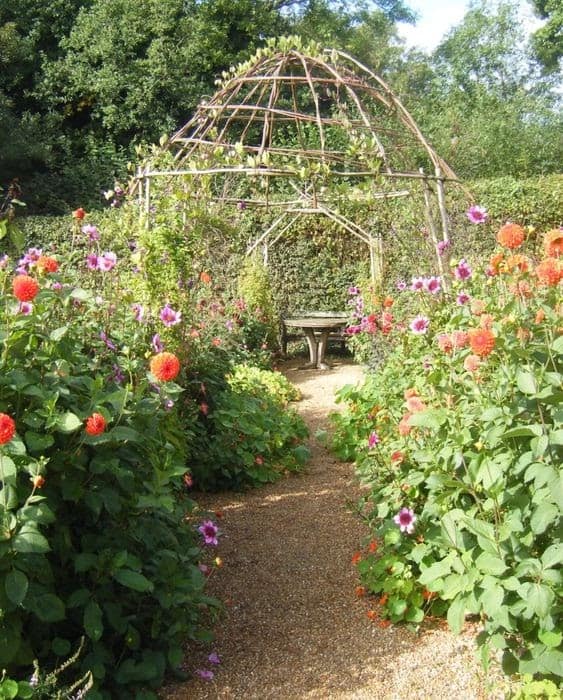 47 – Broken Pot Toad House
If you haven't got time to build a toad house yourself, a broken pot will do the trick pretty well! Just grab some paints to add a few homely touches.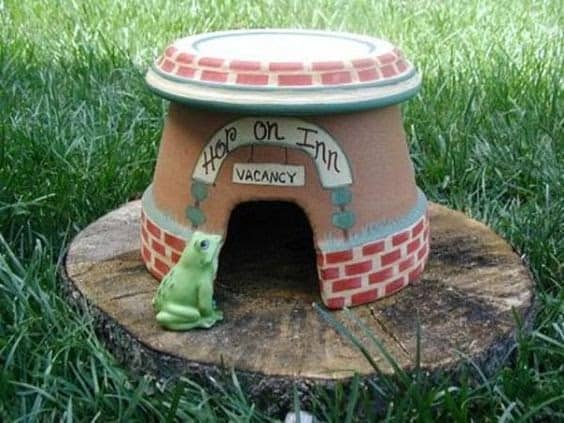 48 – Meadow Plant Pot
If you haven't got space for flower beds or a meadow, you could plant some wildflowers in a plant pot instead. It will still attract plenty of wildlife with the bright colours and mixture of plants.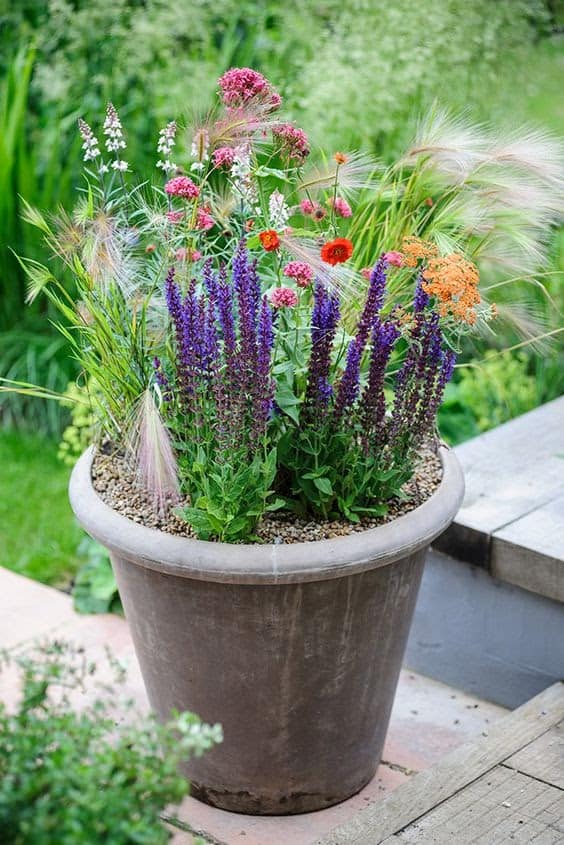 49 – Corner Pergola with Table
A stylish pergola and bistro set will help you relax in the corner of your garden while protecting you from the sun. Add climbing vines and pot plants to entice bees and birds into your garden.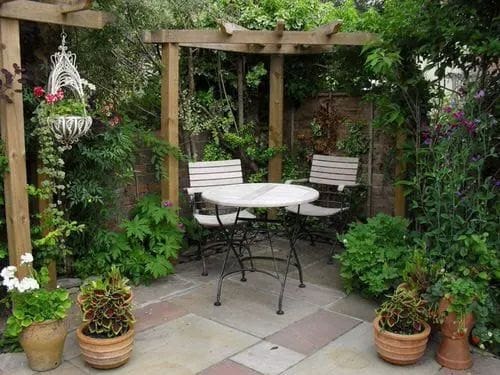 50 – Wildlife Garden Bed
Spruce up the edges of your garden by planting some wildflowers in your flower beds. Plus the bees and butterflies will love it!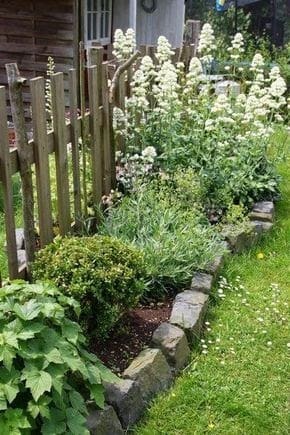 Round-Up
We hope we've given you some inspiration for enticing wildlife into your garden. 
Whether you try just one or a few of these ideas, you can enjoy the sights and sounds of nature, knowing that you're making a difference to the local wildlife in your area. 
And if you want a spot to relax and watch all your newfound friends – why not check out our range of garden buildings via the button below?
Shop Garden Buildings