Preparing your shed for strong winds is paramount to making sure that you get good value for money and longevity and usage out of your shed. Nasty gales, as you might imagine, are the most common cause of damage and disruption to sheds in the UK. In order to keep your shed secure, you need to make sure you've already prepared for the storm before it batters your garden. Here are five handy steps to help you keep the wind out and the warmth in.
1. Protect Your Shed Belongings From Bad Weather
Garden tools and equipment may get damaged and can be seriously dangerous if picked up by a gale. Ensure all your belongings are put away and are safely secure in your garden shed.
2. Plan In Advance
Making sure your garden shed is in a strong condition and you have kept on top of repair work is essential for preparing against strong winds.
3. Shed Roofing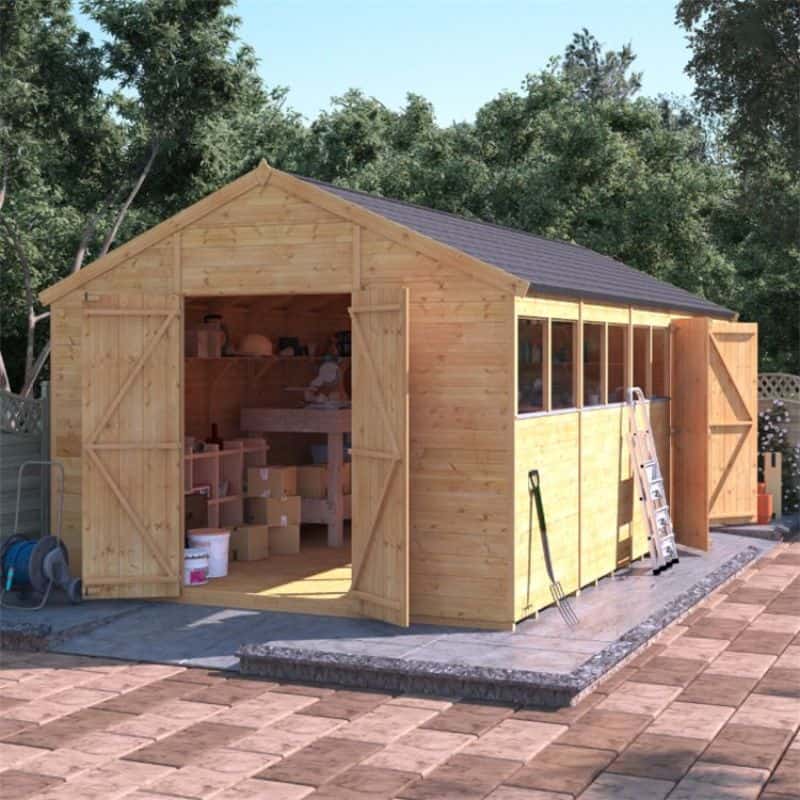 The roof of your shed is one of the most susceptible components to harsh weather, meaning that maintenance of your shed roof is essential. Strong winds can put a great deal of pressure on your shed roof with their high speeds and quick changes of direction. Your roof must be secure to prevent any type of damage. You must always check the status of the roof, both from the inside and the outside. The following issues may need to be resolved or repaired:
Rusting nails

Black mould

Sagging of the materials

Light penetration

Water or moisture ingress.
If your roof encounters any of the issues listed above, make sure you contact a roofing specialist as soon as possible, or attempt to solve the problems yourself. If left for too long they may lead to even bigger problems.
Make sure to be safe when checking the roof from outside. Ensure your ladder is secured and fit for purpose. If you are uncomfortable climbing to the roof, you may observe through binoculars or by walking around the house. Take notes of any damage through your inspection.
4. Sheds
With the shed itself, make sure it is in good condition to hold up against harsh weather conditions. After making sure the roofing felt is secure, you should replace any split or worn wood around the shed. This is very important for keeping your garden tools and equipment safe from moisture outside. Don't forget to make sure your shed base has a solid foundation that raises the building off the ground too, as sneaking up through the ground is one of moisture's favourite access routes to most sheds.
5. Doors and Windows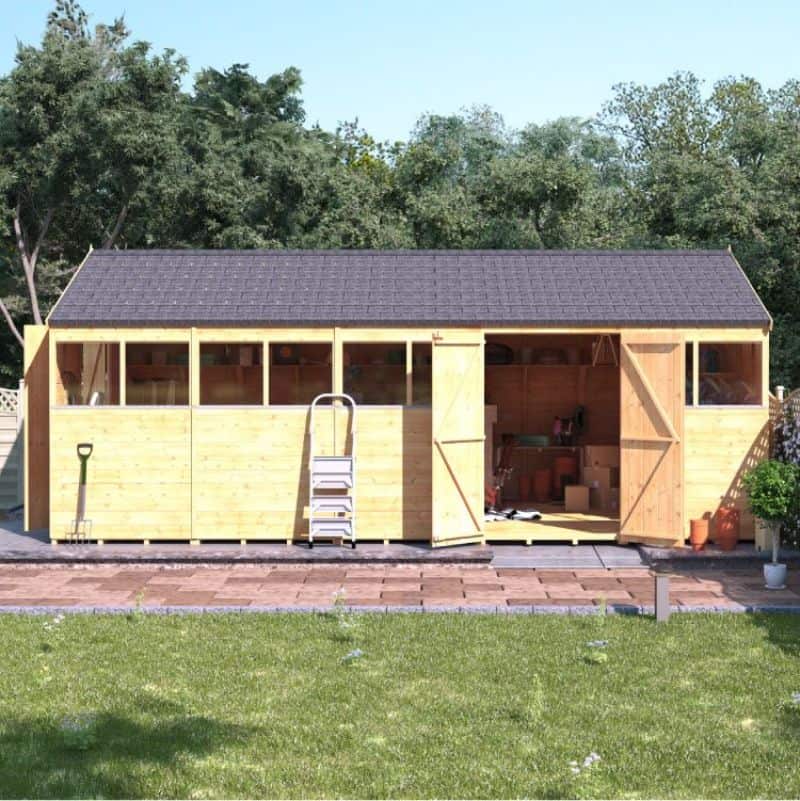 Inspect your shed's doors and windows from the inside first, as cold air may be entering through either. Make sure to seal them both inside and out. To draft proof your shed, you can install foam weather stripping insulating tape. This will prevent any drafts and will keep moisture outside the shed.
Following these simple steps will help ensure you have a more secure and protected shed for the inevitable strong winds we face in the UK. It is better to be prepared than have to face severe repair work after the storm has destroyed your garden shed. Take some time to follow these precautions so you don't have to worry!
Disclaimer: Please note that this guide is intended to present general information regarding the subject. All information indicated are representative and not exhaustive, which means that the results may vary depending on your item, its size, complexity and other circumstances. This is only advice and we do not accept responsibility for any problems you may have whilst following this guide, it is only a representation and not a definitive guide. When in doubt, please ask your manufacturer before proceeding.