A busy summer of planting, pruning, potting and picking can leave any greenhouse in a bit of a mess. 
The excitement of seeing your plants grow, along with all the work required to help them, often leads to clutter. Buildups of rubbish, misplaced tools and watering cans, plants sitting in everywhere you can see – this image is one some greenhouse owners see daily.
If a dirty greenhouse is a problem you've found yourself trying to fix, there's no need to get worried. We've come up with some great tips to help you clean and organise your greenhouse. 
It's best to do them in the order you'll read below, as this step-by-step guide is designed to comfortably get your greenhouse looking back to its best.
Ready? Let's get started!
A Cleanout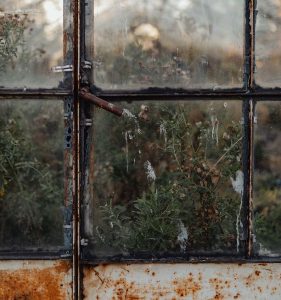 The most important stage of any organising is a big cleanout. This will help clear out the space, let you see what can be moved, and show you how much room you have to work in.
Rubbish and waste often obscures and blocks off places you could otherwise use. To start organising your greenhouse, you need to have a blank canvas. A full greenhouse clean is the best way to do this.
Start by finding all the rubbish you can and accumulating it in bin bags. The key is to only keep what you need. If you find something unimportant that you're not sure you will need, it's best to get rid of it. 
Focus on making as much room as you possibly can. If you leave too much lying around, the greenhouse won't be clean enough to properly organise. Dead leaves, empty seed or fertiliser packets, unused watering cans or broken tools, or even dead plants – don't save anything just for the sake of it.
You'll already start to feel better about your greenhouse once your full clean is complete. Studies show that cleaning out a place you know can help improve your focus and concentration. Just doing this step can help you feel refreshed and happier about your garden space.
Walkways and Rows
The first part of organising your greenhouse isn't deciding where all your tools and plants will go – but where they won't. 
Walking around the inside of your garden greenhouse might be something you overlook. However, it's vital that you concentrate on giving yourself proper floor space to stand and walk. This is why you should begin by organising your greenhouse to include designated walkways.
Walkways will be the centre of all your activity in the greenhouse. They'll be how you access all your plants, gardening tools, where you stand when you do gardening at a potting bench, or a place to sit if you have enough room for chairs. Walkways are the heart of any greenhouse, which is why it's so important to get them right.
They should extend down the length of your greenhouse, with benches, boxes, or shelves on either side – you want your potted plants or flowers to be as close to the windows and natural light as possible. Walkways should be easily accessible from the door and let you reach everything without struggling.
One wide, central walkway that runs from the door is usually preferred. But, if you have the space, you could always opt for two walkways divided by a bench in the middle. This second option gives you an extra bit of storage or planting space. If you do opt for this, you could even create a gap in the central bench to connect the two walkways.
These walkways are the backbone of an organised greenhouse, so spend some time thinking about where you want to place them.
Separate Spaces
Next up is organising your non-walkway spaces. Because you have lots of equipment and items with different purposes in a greenhouse, it's very easy for things to get lost or just misplaced. Tools and plants become very easy to lose if they've not got a specific place to go.
The best way to solve this kind of problem is to do something called "zoning". The practice of zoning is to organise your space into different zones. Each zone has a different purpose, either for storing the same kind of objects or doing a certain activity.
You could have one zone along the side of your greenhouse, where sunlight is best, for storing plants. You could have another zone where you store all your potting supplies or another with spare pots or bags of compost.
Zoning is a great way to efficiently and effectively organise your greenhouse. It divides it up so you can easily take things from a zone and know where to replace them. 
If you want to go even further, organise the location of your zones to complement each other. For example, store your seeds next to your empty pots or seed trays. This way, when you want to use them together, you won't have to dance from one end of your greenhouse to the other!
Storage Solutions
Take your organisation up a notch by using as much storage as you can. Items lying around can quickly lead to mess and disorganisation. Stop that from happening by using some handy storage solutions!
A robust box can be perfect for storing your tools, but so can shelving or even an old plant pot! Storage is important, but you can also be creative about what you use and how you store things.
Let's run through a few storage ideas and solutions that you can use to tidy up your greenhouse.
Boxes and containers
The backbone of any storage effort, boxes are versatile, reliable, and easy to store things in. Clear plastic containers are the most common, and most come with lids to seal away your possessions. But they can also get dirty and stained easily, especially in a greenhouse where soil and water could be flying around. 
If you want something that looks more at home in your planting haven, a wooden box or crate could be what you need. The material will look right at home next to your seed trays and plant pots, and there's no need to worry about any mess – a bit of dirt can look good on it!
Plant Pots
Plant pots will already be abundant in your greenhouse already…so why not make use of them? Ceramic pots come in a huge variety of sizes and look completely natural there. They don't just have to be used for plant storage.
Their size is also perfect for many of the smaller things you might want to keep in there. Use a large one for all your tools, or throw all your plant food or seed packets into a small pot. Just remember not to store any liquids or soil in there or they'll seep through the hole in the base!
If you use plant pots for storage and then realise that you don't have any for your plants, then don't panic. We've got a handy little guide for finding plant pot alternatives!
Shelving
Storage space doesn't just have to be on the floor, or on one of your benches – it can be up high too! Shelving is a great way to make use of the vertical space that usually wouldn't be used for anything. 
By moving your supplies and storage up high, you'll be reducing clutter down around your feet while putting tools and pots at an easy-to-reach height. Shelves are the ideal way to do this.
Putting up shelving in a shed can be difficult, though. Metal shelving that is not fixed against the wall is your best bet. You may be able to buy specific greenhouse shelving. But, if the support beams in your greenhouse are wide and strong enough to support nails, you could simply put up conventional shelving. If you're not sure how, here's a quick guide.
Outdoor Storage
There is a chance that you simply have too much stuff to keep in your greenhouse. If this is the case, then don't try to pack it all in. Doing this will just make your greenhouse even more disorganised. Instead, opt for some external storage.
From large waterproof trunks, to small sentry sheds, there's a range of options you can use for some extra outdoor storage. Place it nearby in your garden, and put items that you don't use that often inside.
Outdoor storage will let you keep everything you need without the hassle of clogging up your well-organised greenhouse space.
All Tidied Up
If you've followed these tips and steps, you should be looking at a greenhouse that is clean, easy to walk through, and – most importantly – organised.
It's no easy feat to reorganise an entire greenhouse, and you will have to devote time to getting it right. But when it's done you'll find it an easier, safer, and happier place to grow and plant in.
Once your greenhouse is up to shape, you won't be able to leave!
If you don't have a greenhouse, or want to replace an old one, shop our selection of quality greenhouses using the button below!
Shop Greenhouses