As much as you want to soak up the fall scenery, remember that the winter weather won't be far behind. Your garden has done its part during autumn, and now it's time for your log cabin to shine this cold season!
With the seasons changing, this can bring a lot of precipitation. The freezing conditions can be harsh on cabin buildings, particularly those that are fully log-made.
You'll want to ensure your garden room is winter-ready before the first snow. Here's a list of winterising tips and ideas you can't afford to miss! To learn all about How to Make your Log Cabin Winter-ready, keep reading!
1. Prioritise insulation
Insulation doesn't only come in handy during the cold season but also in the warm weather. It keeps your building's thermal density, keeping it warmer in winter and cooler in summer.
Inspect your windows and doors, including the siding, and search for any signs of gaps. Refill breaks in caulk and replace your weather stripping if needed.
Here, wall insulation is installed to keep the mould at bay as well as retain the heat.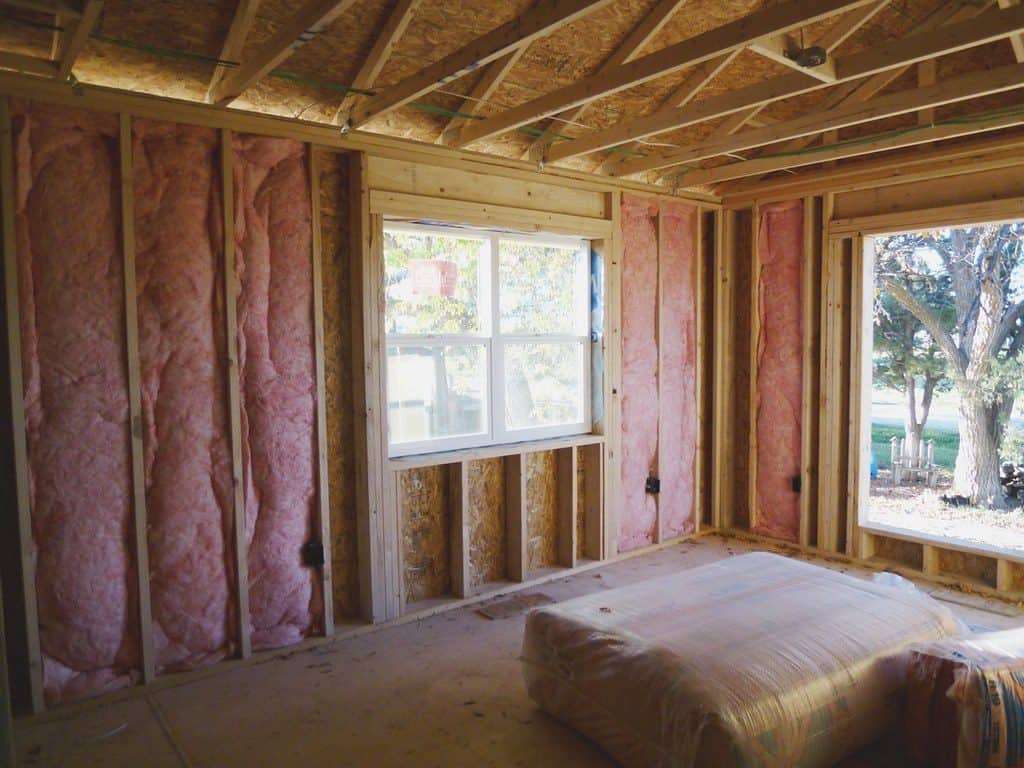 2. Consider heating
Although insulation help garden rooms to stay warm, electric heating can double the heat. An electric convection heater, for one, should be enough to heat your outbuilding.
Alternatively, opt for a wood burner to keep the rustic vibe going. Hire a qualified installer for the process to guarantee it's a non-fire hazard.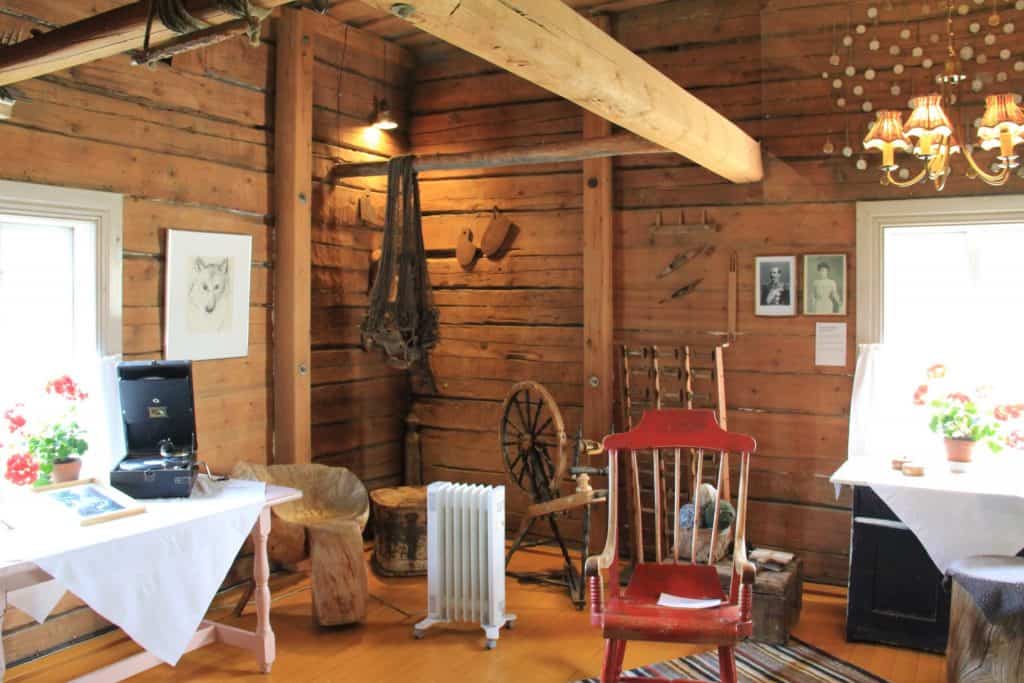 (Image Credit: Wikimedia Commons)
3. Or prepare the fireplace
Now onto a more classic mood; there's nothing quite like cosying up to your fireplace in winter. But before you fire it up, check the chimney for cracked mortar, debris, mould, and mildew.
Avoid storing the firewood on the deck or next to your log cabin unless you wish to invite more insects in. Instead, keep them at least two feet away and off the ground.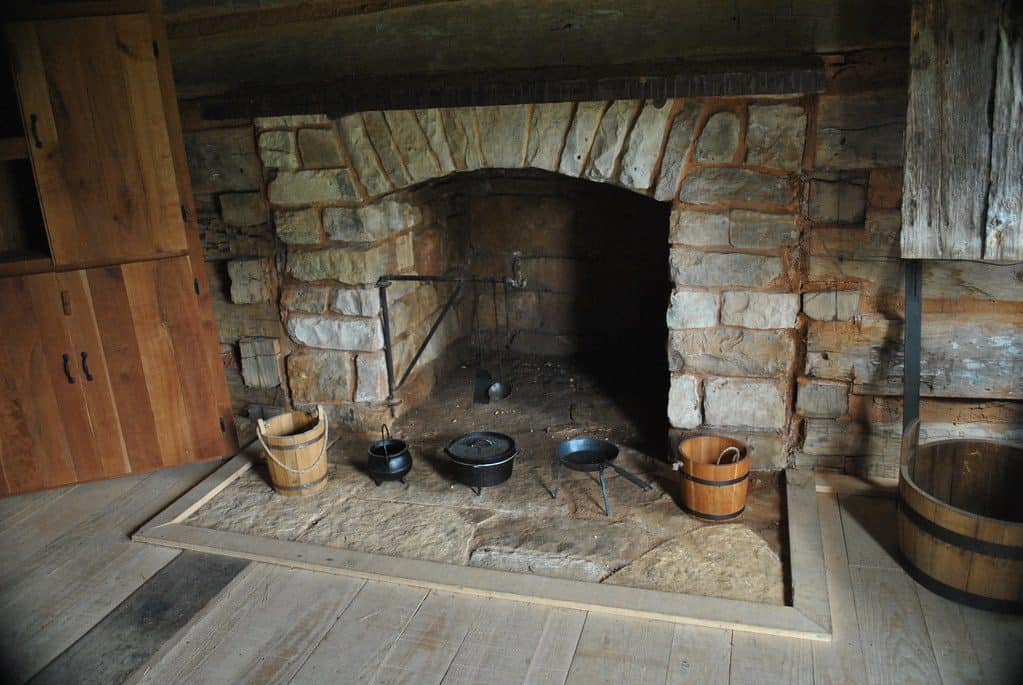 4. Get it  treated
For your existing cabin, if it hasn't been treated yet, take this opportunity to do so. But if you're thinking of investing in a new unit, consider one that has gone through a pressure-treatment process.
It'll protect the wood from the elements and fend off rot, decay, or termite infestation. Most importantly, longer life and year-round use for your log building.
Note: A discolouration of the wood from light straw to dark green means the lumber is treated.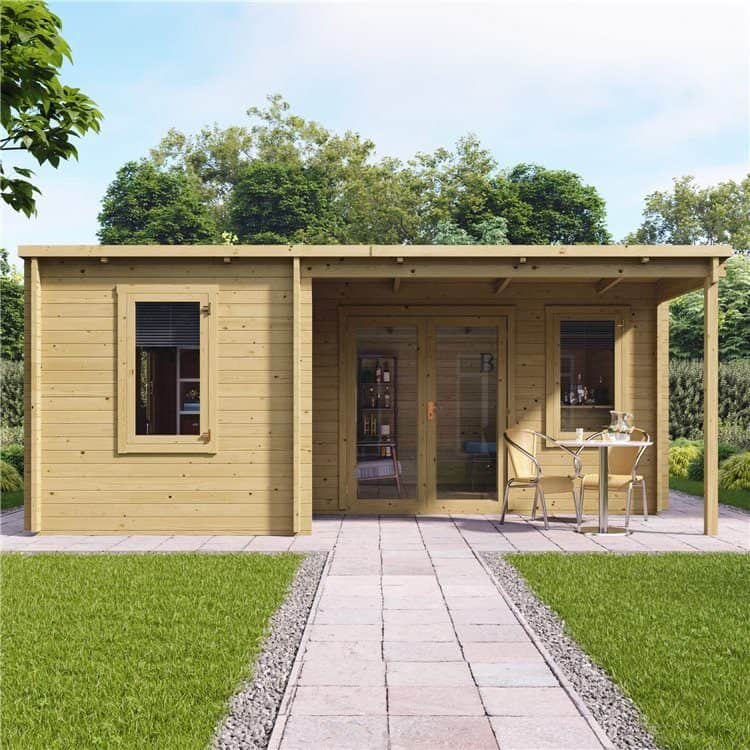 5. Clean the gutters
If nestled in the woods or surrounded by trees, your cabin gutters will clog up with leaves more often. Clean them up, including the downspouts, for a fully-functioning drainage system.
This will help prevent potentially disastrous ice dams. Top tip: Spray water through the downspouts to clear out debris.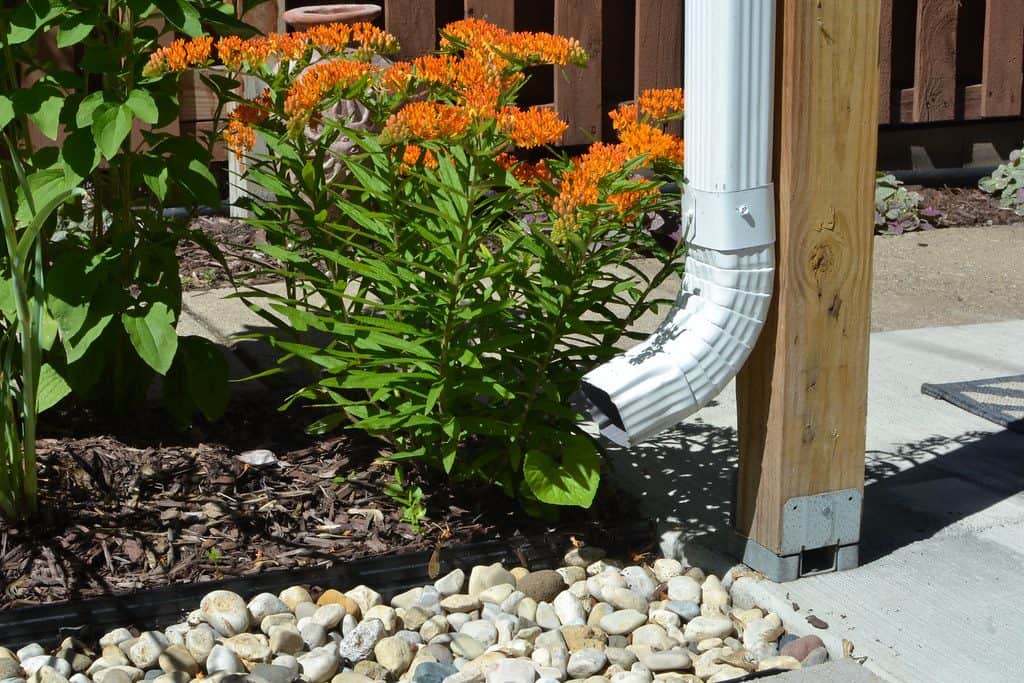 6. Inspect the exterior
Conduct a thorough inspection so you can make repairs before winter weather hits. Look for any damage that could leave the cabin vulnerable to the elements.
Examine the roof, walls, windows, and door – ensure the thresholds are snug. Walk around and inspect its finishing, the siding and the trim close to the ground.
Trim the bushes from the siding, and re-apply stains on the timber surface if needed. The latter is particularly important if your log cabin isn't pressure-treated.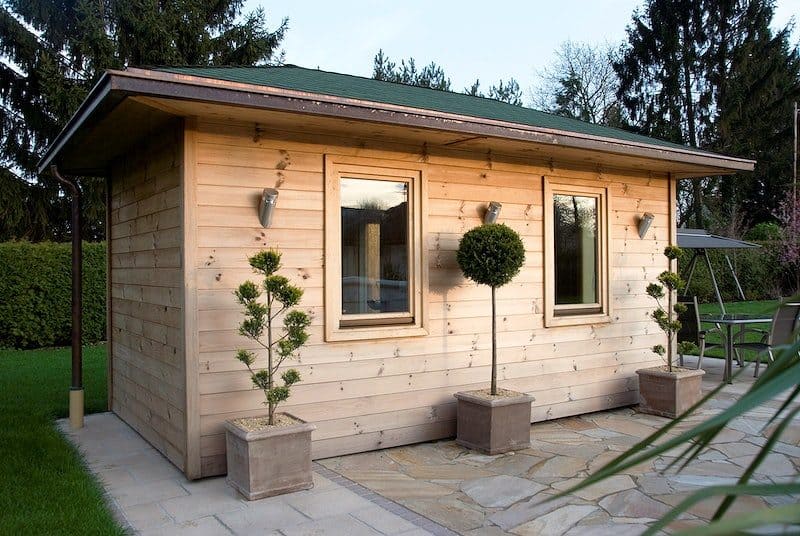 7. Winterise the plumbing
Any water left in your plumbing has the potential to freeze, expand, and cause serious damage. Drain your garden hose and insulate exposed plumbing pipes to prevent plumbing freezes.
You can also attach a hose to the lowest point of the plumbing and use an air compressor to blow out the water. And if you don't plan on using your cabin until spring, shut off the water and drain the pipes and water heater lines.
These will help protect your cabin's water system over the winter.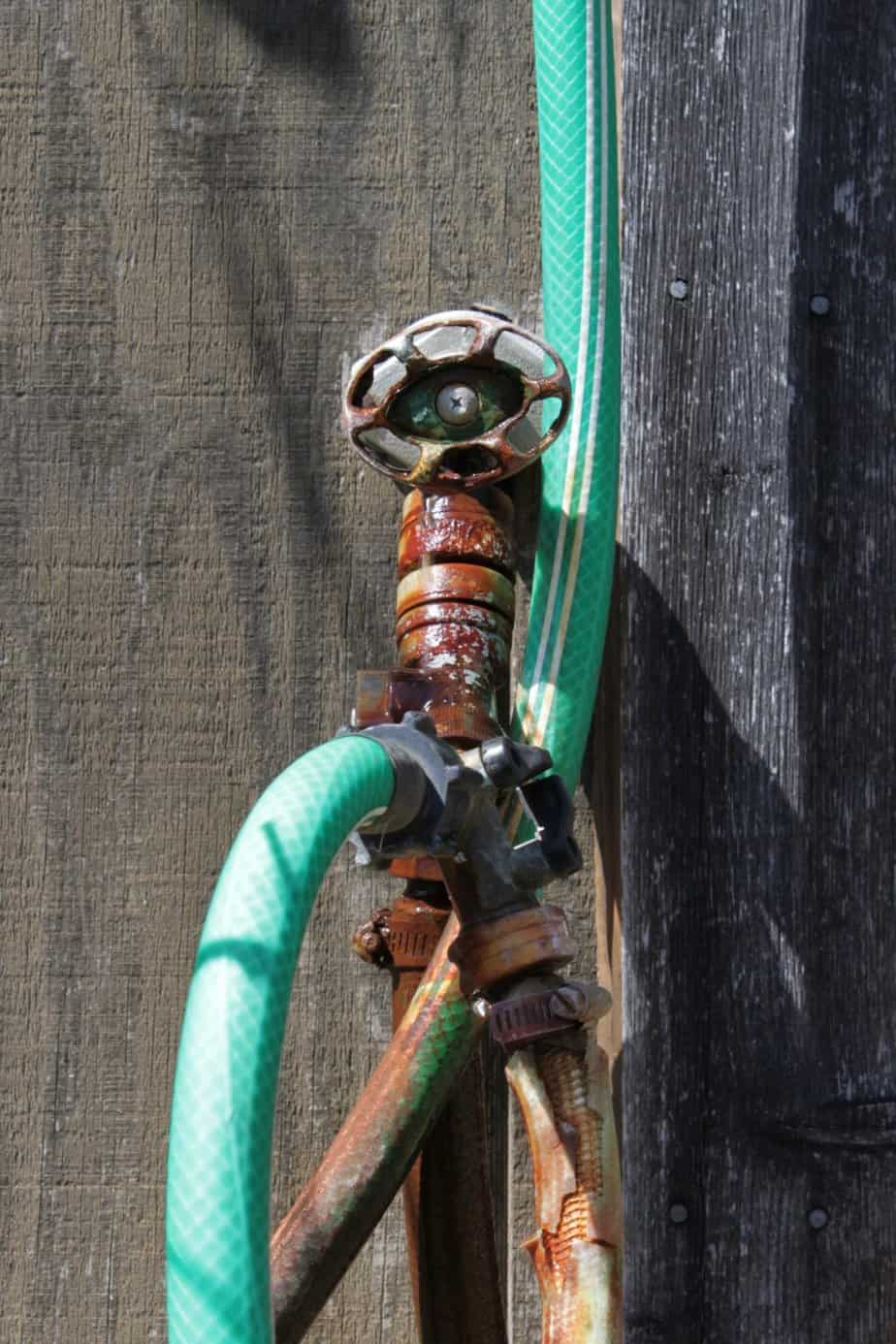 8. Keep rodents at bay
Mice and squirrels can fit through tiny openings and will seek food and shelter indoors. Chances are that your cabin building might be their target for a place to stay during winter.
If they manage to get in, they can cause lasting damage. What you can do is clear away all debris (such as woodpiles) from around the foundation to ward them off.
Doing so will let you closely inspect your base for cracks and chinks – and lessen the chance of insect infestation.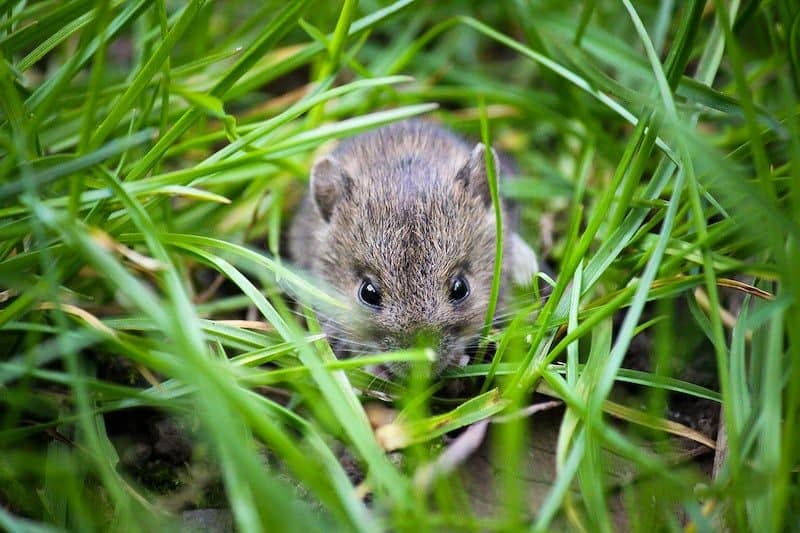 9. Clean the chimney
When was the last time your chimney was inspected and cleaned? Creosote can build up whether you have a fireplace or a wood burner in your garden cabin.
Scrape off any loose creosote using a stiff wire cleaning brush. The cleaner your smokestack is, the smaller the risk of a chimney fire. This can also mean a warmer cabin retreat experience this colder season!
Note: Ensure your fireplace damper opens and closes well. Otherwise, the heat will travel up the chimney instead of heating your log cabin.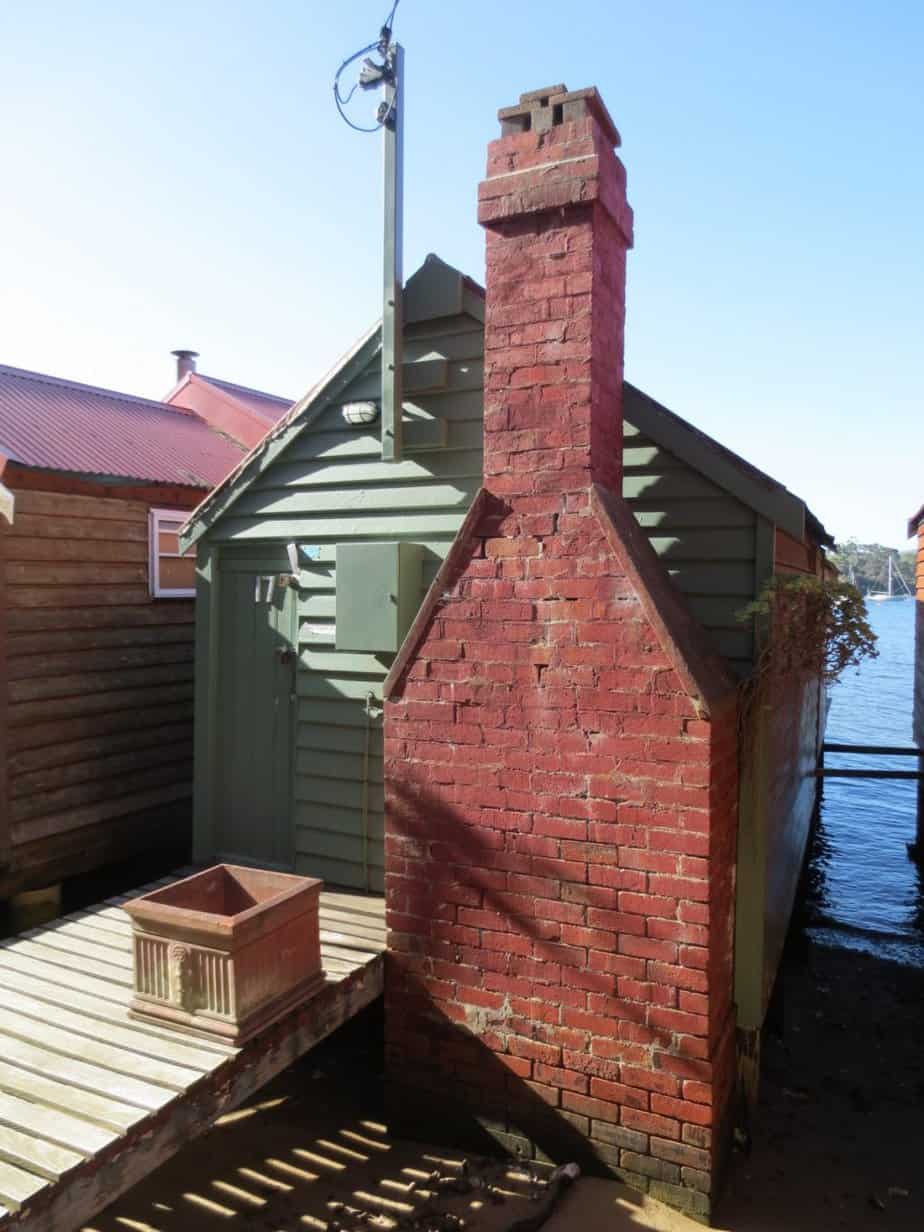 10. Utilise the space
Owning a multi-room log cabin like the BillyOh Cove is a luxury. The size is enough for you to create two separate and unique spaces.
Once the needed upkeep and repairs are made, you can feature a bedroom and living room to maximise the space. Create an inviting and cosy seating area, such as with a corner sofa, near the fireplace.
For more inspiration, you're going to love these log cabin interior ideas.
11. Install interior lighting
The days are short, with the sky a lot darker than usual, so aim to let in as much light as possible. Inviting daylight can be challenging, though, unless you have big windows facing North or East.
Even so, the sunlight wouldn't be the same as what you'd get in summer, spring, or even fall. With the right lighting, however, it can help you live through the gloomier months.
The best indoor lighting ideas for this matter are electrical and solar-powered.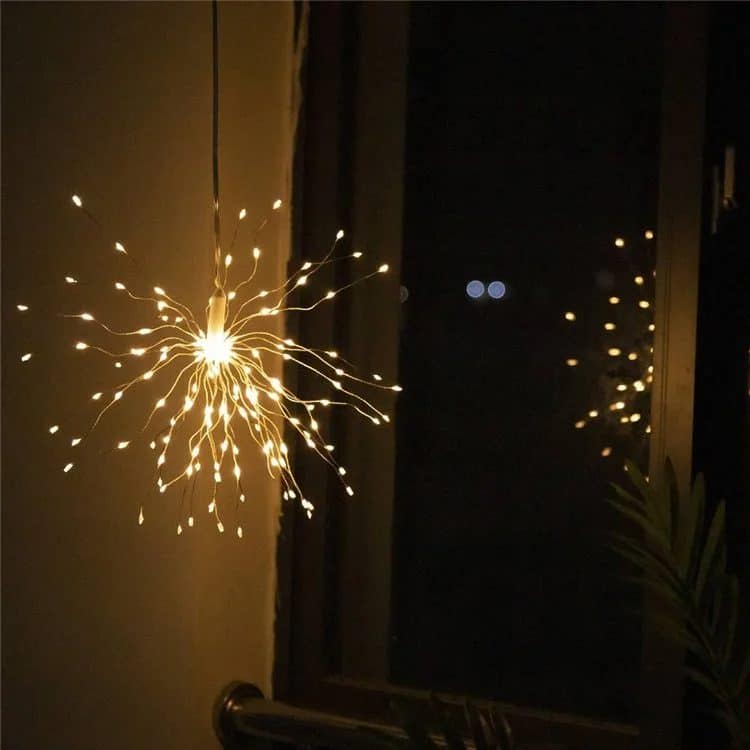 12. Light up the exterior
Outdoor lighting can give your cabin an extra layer of safety. The lights will help you see where you're going as you walk outside without tripping and slipping.
Another benefit is it deters potential intruders as well as extends the days. This allows more time to enjoy the outdoors, like with winter garden parties.
Top tip: Go for motion detector lights for added lighting security.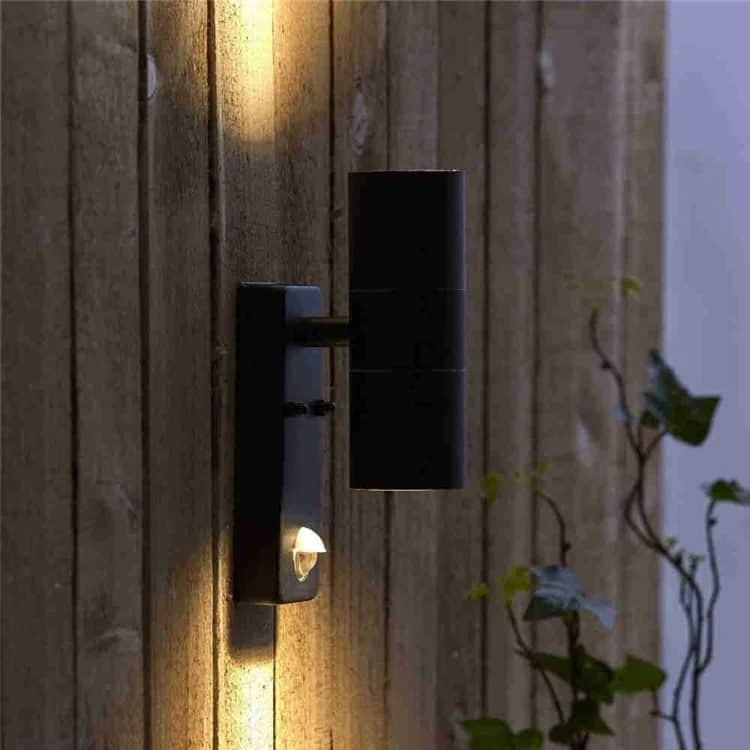 13. Make it festive holiday-ready
Is it too early to mention Christmas? The living area will be the centre of your log cabin this cheery season.
It's where you should put extra effort into putting most of your themed decorations. Think of what kind of atmosphere you and your family will enjoy.
You can't go wrong with a Christmas tree and a mantel display with pine cones, stockings and candles.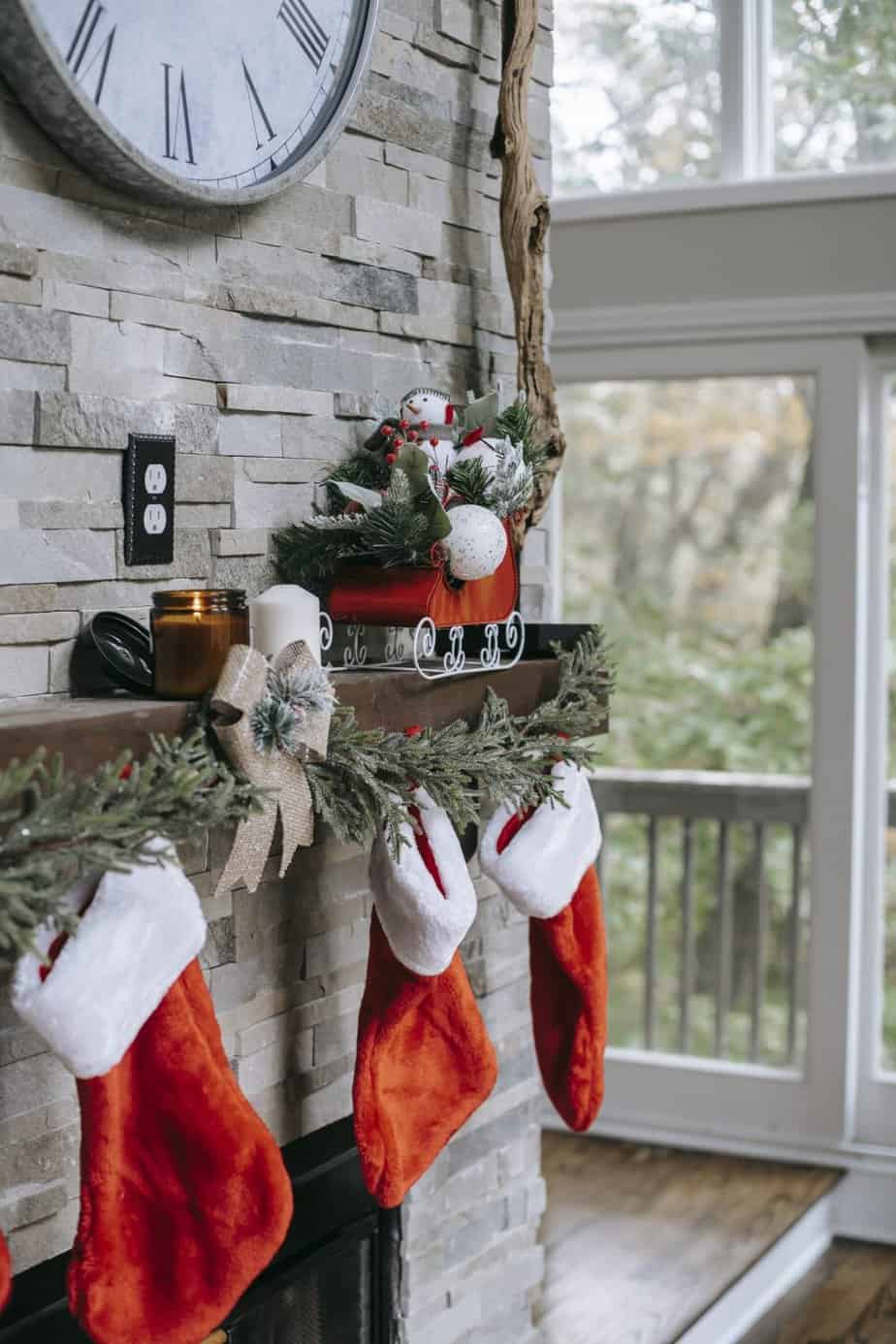 14. Window treatments
Cabin windows play a crucial role. They keep the winter chill at bay and maximise the little sun they can get.
When the temperature is paramount, there are a few treatments you can rely on for insulation. Blinds are one of the popular options, particularly honeycomb types.
They're practical enough to insulate windows without sacrificing privacy or light. Custom drapes are also a great choice for insulation, adding style and substance to the room.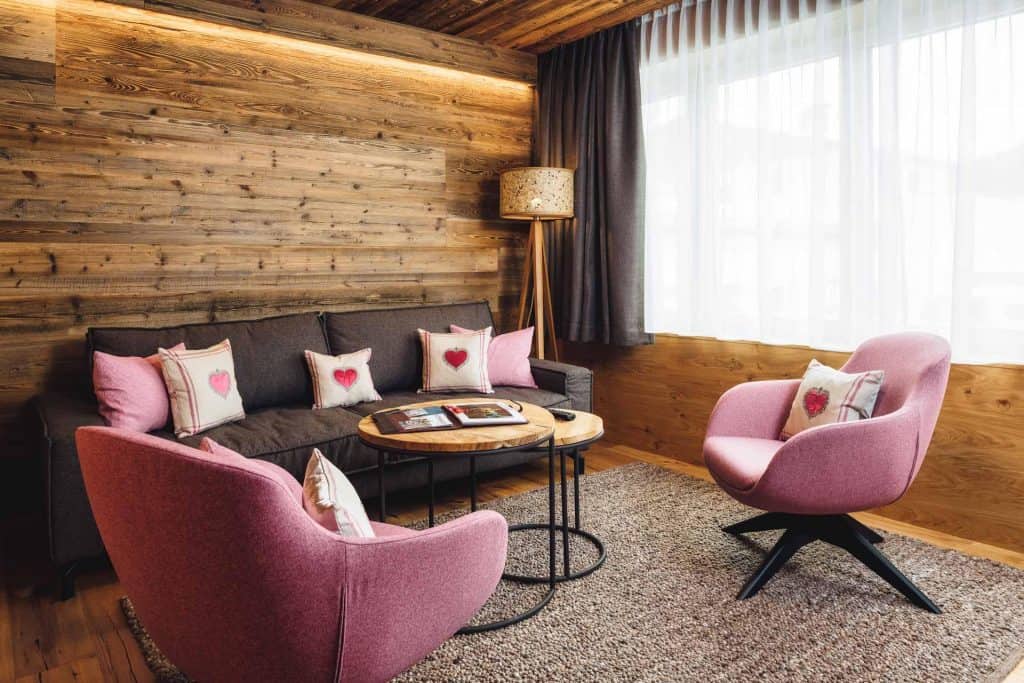 (Image Credit: Schneeweiss Apartments)
15. Landscaping maintenance
A winter storm can ransack the outdoors, and you could face harsh effects while in your cabin. For one, ensure there are no nearby hanging branches that could fall on the roof.
To avoid costly repairs, trim them away from your cabin and electrical wires. Other tasks include simple leaf raking and stacking firewood at a safe distance.
Once your pre-winter landscaping is done, clean and store all your garden tools in a shed.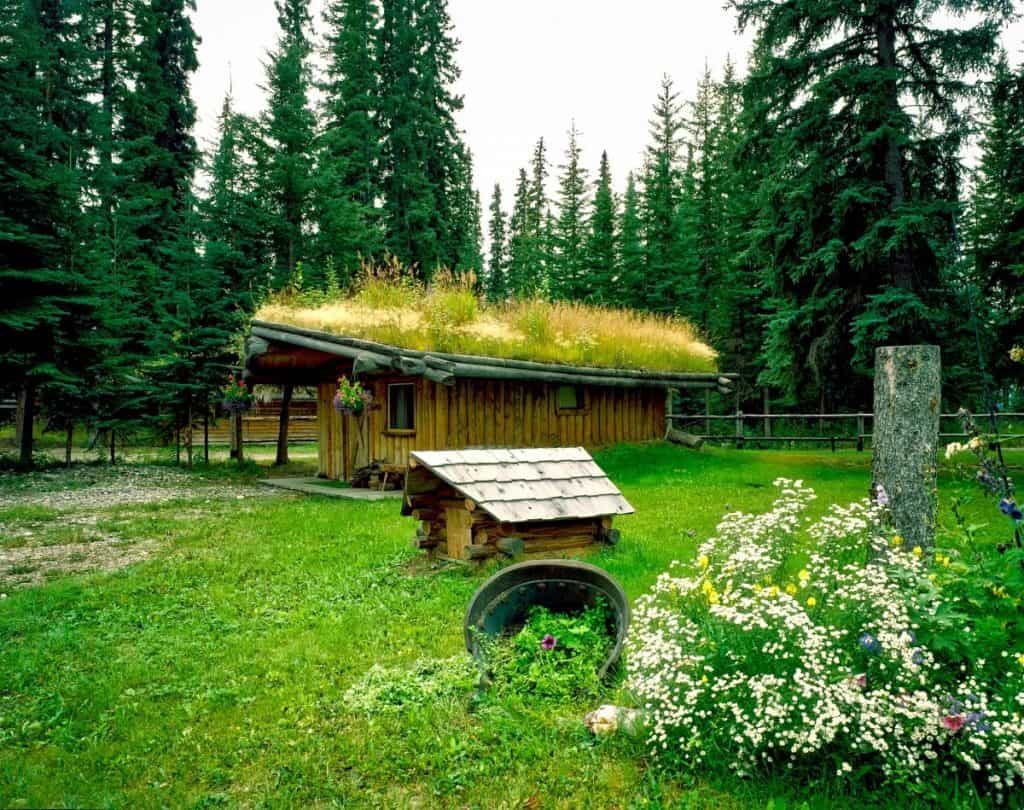 Round-up
Winter is coming to the UK, which means cold morning spells, rain and some snow. Staying at home in a cost room all day is priceless, almost like you're hibernating.
But another way you can add a rustic touch to the season and, of course, warmth is within a log cabin for garden. And the ideas above will ensure it will weather the winter better.
The right cabin thickness will also make a huge difference! If you don't have a cabin of your own yet, why not check out our amazing range using the button below!
Shop Log Cabins
FAQs
Whether you plan to use your garden cabin as a retreat in winter or leave and use it in spring, winterising is a must. The tips and ideas above show exactly what you can do to make your outbuilding winter-ready.
As a general rule, at least a week before the first freeze is expected - even better, a month before for more prep time.
Yes, but in as little as six to eight hours. Suppose the outside temperature is below 32 below 0°C, and your pipes are unprotected.
Expect the chances of them freezing to increase more than a night. See #7 on how you can winterise your cabin plumbing system.