A potting shed usually represents a significant investment for amateur gardeners. Your first small potting shed is a big deal, and it might be something you've dreamed about for years. Its cost should, therefore, be justified by what it provides. Whether you're a first time buyer or upgrading on your old potting shed, there are a few things to keep in mind when making your selection.
At Garden Buildings Direct, we stock dozens of garden sheds in a range of shapes and sizes. Each one has its own features and benefits. Our newest shed is our first purpose-built potting shed, the Planthouse, which combines the features of a classic garden shed and a greenhouse into one handy building. You can find out more about it here.
Things to Consider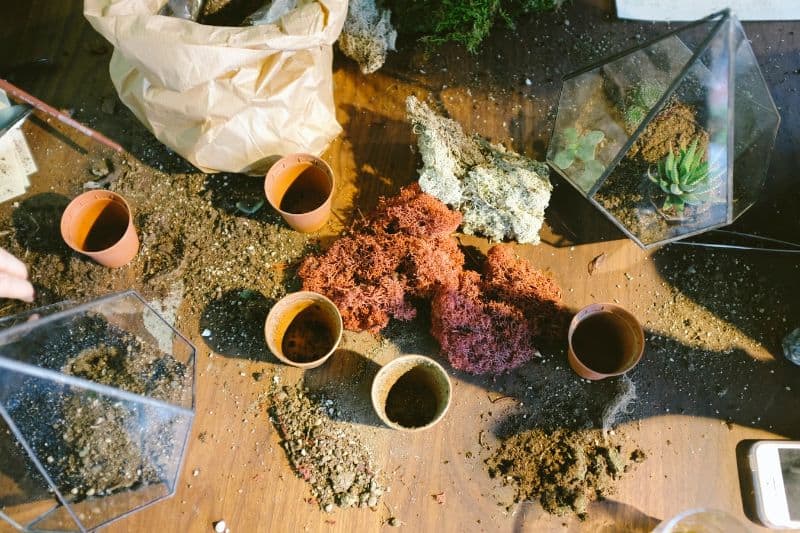 The first thing you should decide on is whether you want a metal or a wooden shed. It's a question of maintenance: wooden sheds will require more looking after than metal ones.
The trade-off is between heat and costs. Generally speaking, a wooden potting shed will be warmer than a metal one, as timber is a natural insulator.
On the other hand, metal needs less upkeep over time than wood does. This doesn't mean you should neglect your metal shed though! It just means that you won't need to treat it annually, nor pay for any felt for the roof.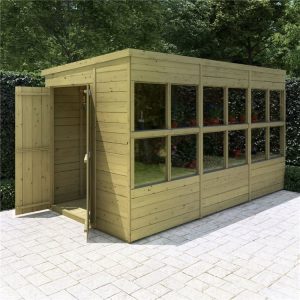 After you've chosen which material will best suit your needs, you'll need to consider how much light you might need. If you're growing plants in there, you'll need a windowed shed. Windowless ones are cheaper, so it's better to opt for one of these if you're just going to be using it for storage. But if you think there's a chance that you might embark on a DIY project in the future, windows are a safer bet. It'll be very dark in there otherwise and not very welcoming!
The Planthouse Potting Shed is emblazoned with windows as standard. It's our only shed that features two-tiered windows – for optimal sunlight coverage.
Insulation
Insulation is also important to consider. If you're going to be tending to your seedlings regularly, you don't want the shed to be freezing cold. Some potting sheds aren't well insulated, but all of our sheds at Garden Buildings Direct make use of 11mm tongue and groove panelling, where the boards lock together to keep the heat in.
If you want more heat retention, quality silicone is an option, as is insulating foil. We've got a great guide on insulating a shed which you can find here.
Pressure Treatment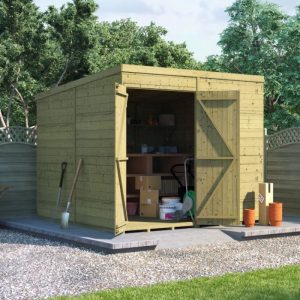 If you decide that wood is the best material, we offer the option of a pressure treated shed for longevity. Pressure treatment is an industrial process which involves soaking the wood in liquid preservatives. The chemicals soak deep into the wood, providing the building with long-lasting protection against rot and decay. The Planthouse Potting Shed is pressure treated as standard, as is another of our new buildings, the Switch. We've included the treatment while still keeping managing to keep the price low.
It will endure for several years without the need for maintenance. If you have to opt for a non-pressure-treated shed, you'll have to treat it annually. Make sure you purchase some wood preservative from a hardware store.
You'll need to apply it to all exposed wooden surfaces, both inside and out, every year. If you take good care of your shed, it'll last for a very long time.
Windows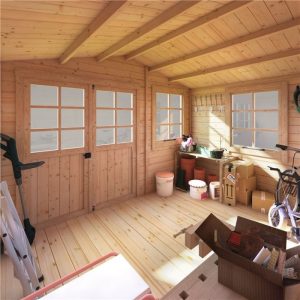 At Garden Buildings Direct, we offer two window options on some buildings. Most of our sheds are equipped with single glazing, but you can opt for toughened, double glazed glass on our log cabin sheds and workshops. Toughened glass is thicker and provides insulating properties. It's also great for protecting the shed and it's contents from harsh weather.
Shelving
We offer most of our garden sheds with the option of internal shelving. This ensures you have an area to store your plant pots and tools when you're not using them. You can stack any other small bits and bobs neatly on the shelves too.
The Planthouse comes with shelving as standard. We did say it was purpose-built! Alternatively, our other sheds, such as the Expert and the Master sheds, give you the choice of either.
Ventilation
Making sure you have easy access to fresh air is always great. In the scenario that you'll be spending a lot of time in the shed yourself, it's imperative. Some of our sheds come with the option of opening windows, whereas some are provided with the doors as the main source of ventilation.
Every variable aspect of your potting shed should be determined on exactly what you'll be doing with it. Potting sheds are a great option for any garden enthusiast, but while some will visit once a week, others might leave it six months before they venture back in to look for the pliers!
At Garden Buildings Direct, our variety of garden sheds is bound to mean we have the right one for you. Shop today, from prices as low as £190!