Keeping a garden tidy and providing useful gardening storage, garden sheds are considered one of the most important aspects of any backyard. If you're planning to purchase one and thinking about what size do you need, we've got you covered!
With so many factors involved, from cost, materials, planning permission and garden space—truth to be told—it's not always easy to know which size shed you should go for. We've cut out the hard work for you and created a helpful guide which will steer you towards choosing the right shed size and the best type of shed for your garden.
How Will You Use the Shed?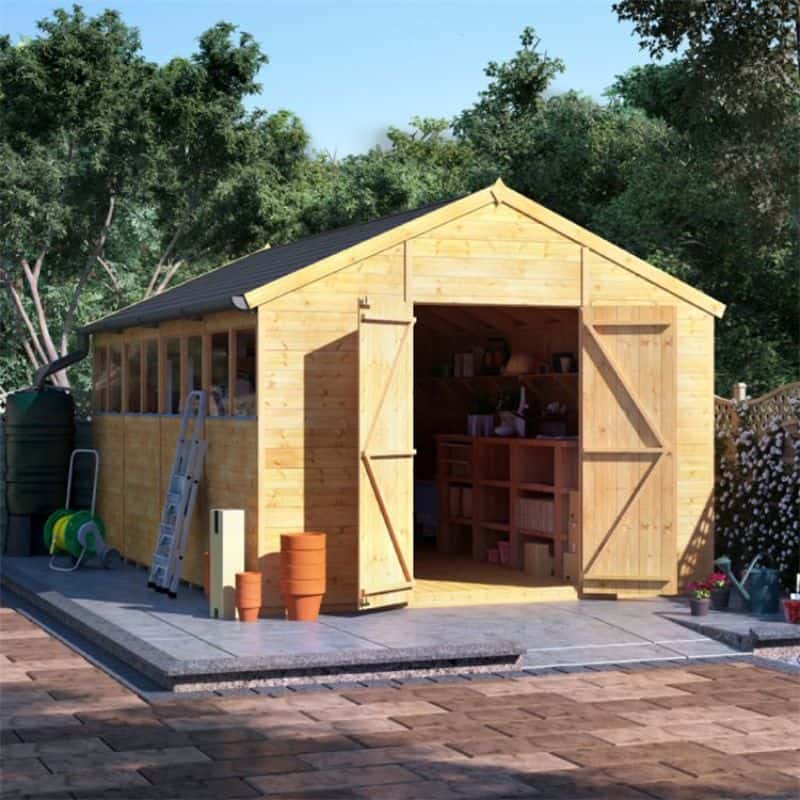 Firstly, decide how you'll be using the shed and what you'll be storing in it. If you're storing garden essentials such as your lawnmower, rakes and small garden tools, then a small shed is well equipped for your storage needs. Even if a space is minimal, a bike store is ideal. Small garden sheds range in size, starting from 4×6.
If you will need enough room to store a BBQ, tools, and small garden furniture, your garden would be more suited to a medium-sized shed. For multi-uses, a large shed is an ideal choice. You can keep garden furniture, gardening tools, and equipment, as well as a workbench in a large shed.
With our larger buildings, you'll also have enough room create a workshop for your own business, DIY tasks or hobbies. Our shed's vary in sizes up to 20×10 so you are guaranteed enough space for multi-purpose with a larger garden building.
How Big Is Your Garden?
The size of your garden will limit the size of the shed you can fit into space. If you only have a small garden or patio area to spare, then a small shed which is size 4×6, 4×8 or 10×8 metal shed will offer your garden valuable storage space. 
A medium-sized garden can make great use as a shed which contains medium furniture and gardening tools and equipment. If you have a more extensive garden, a larger shed or workshop is ideal. 
We offer sheds with dual entrances which would be suited to a large garden and maximise the accessibility. If you're looking for a building on a budget, then our cheap garden sheds are available in a range of designs to suit your garden size.
The Right Style Can Save Space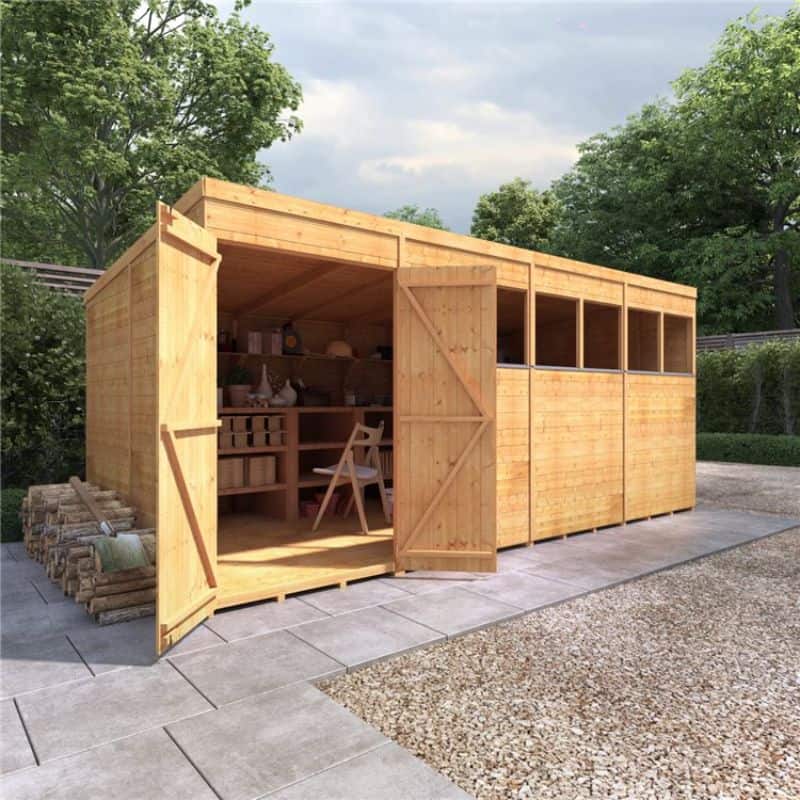 Consider the style of the shed you are buying as well as size. If your garden doesn't have much space to offer, don't worry. With a range of shed styles available, you can always find one to suit your garden. 
Pent or lean-to sheds are designed to be positioned on the side of a property, which means you don't have to compromise on garden space. Corner sheds such as the Expert Corner Workshop, on the other hand, make an excellent choice for small gardens. 
Fitting perfectly into a corner of your garden, this corner style utilizes the garden space you do have. This is when style and size become important. Some metal sheds feature sliding doors which keep the units compact and tidy while maximising the space they are situated in.
Look out for reverse apex and apex styles which can offer your garden more room depending on the shape of your garden. A reverse apex roof has the slope of the roof coming down towards the door, whereas an apex roof has a door at the end of the building.
Choosing the Right Shed Finish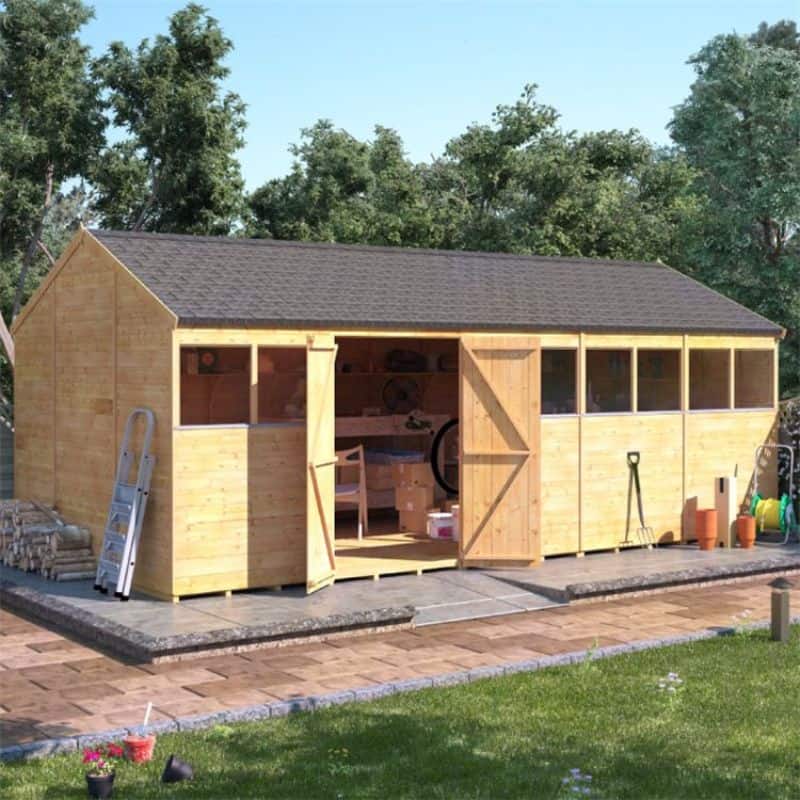 One thing to remember is that you can find a range of shed styles in wood, plastic, and metal. Each material comes with its own advantages, so consider the options carefully.
Wooden sheds don't come with sliding doors, so if you need a space-saving solution, make sure you go for a metal shed instead. Plastic sheds also come in smaller sizes, so this is a choice you could also go for.
Browse our great range of garden sheds to find a size which suits your garden!
Take a look at a few of our customer stories to find out how much they are enjoying their new sheds:
BillyOh Master T&G Pent Shed Stories
BillyOh Master Apex Shed Stories
BO Combo Pent Metal Shed Stories