When it comes to adding a shed to your garden, one of the most common questions is, "what size do I need?" Choosing the wrong size could result in wasted space or insufficient storage. And with so many factors to consider, it's easy to become overwhelmed.
Lucky for you, this blog takes the guesswork out of selecting the perfect size and type for your garden! So sit back, relax, and let us guide you towards making the right choice for your outdoor space.
How Will You Use the Shed?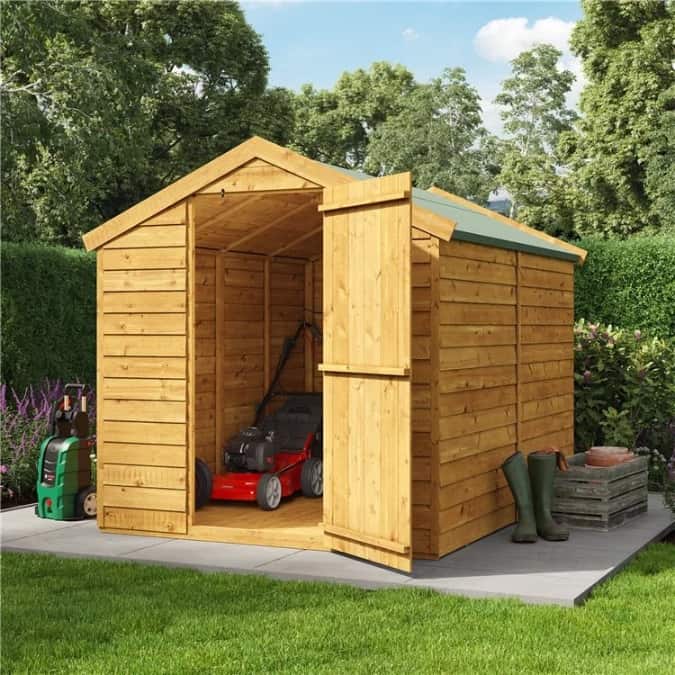 Before you decide on the size of your garden shed, consider what you'll be using it for and what items you'll need to store. For those with minimal storage needs, a small shed will do. With one, you can keep a lawnmower, rakes, and a few garden tools. Even if your space is limited, a bike store can also fit comfortably in, with sizes starting from 4×6.
If you need a bit more room to store larger items, a medium-sized unit may be more suitable for your needs. It can offer ample space for a BBQ and a small set of garden furniture.
And for those seeking a multi-use shed, investing in a larger shed model is the ideal choice. Depending on the brand, the size options can come in up to 20×10. This should be enough to store bigger outdoor sets, even a workbench, or use the unit as a workshop or for hobbies.
How Big Is Your Garden?
Another important factor to consider is the available space you have. Say you have a petite garden or patio area, a shed unit with a size of 3×2, 4×6, or 6×3 is your best bet. For reference, check out our top-selling shed units below: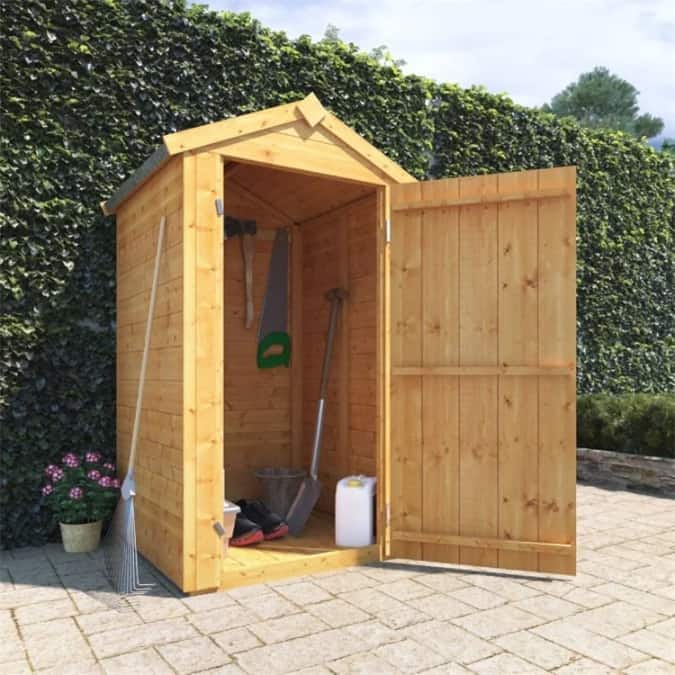 Vertical storage designed to give you plenty of storage and fit in a compact footprint of 3×2 or 3×3. The Master Tall Store is ideal as a general storeroom for small gardens.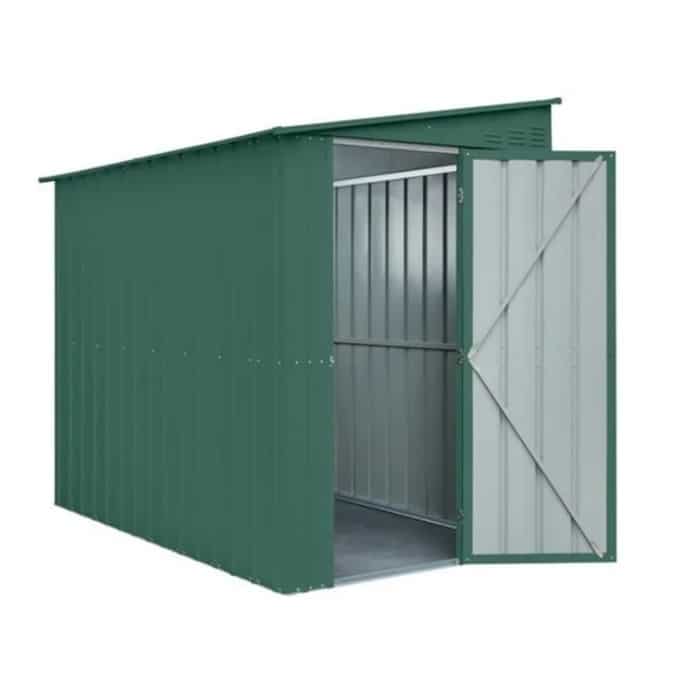 Manufactured from high-tensile, hot-dipped galvanised steel. The Globel is the result of two years of research and development, resulting in a strong and durable unit. Perfect for small, low-maintenance storage in small garden spaces.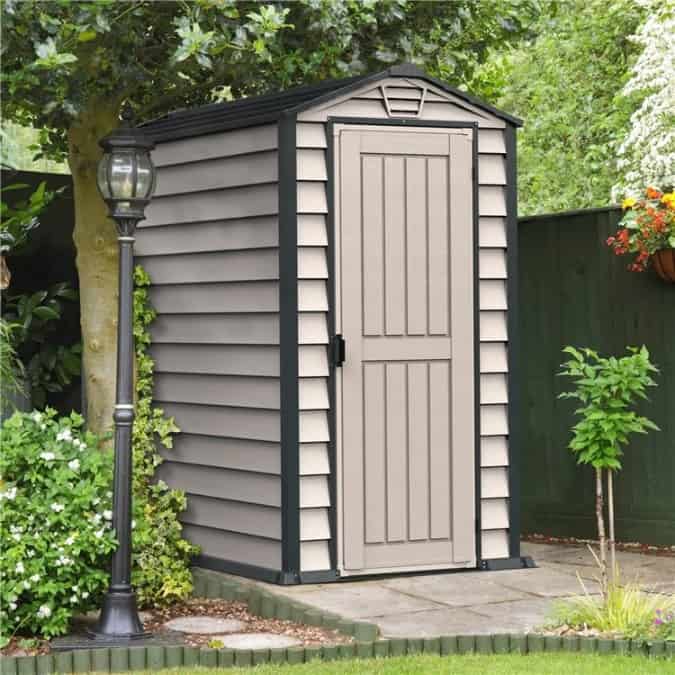 The EverMore is an all-weather durable vinyl storage shed. It's also fire retardant and wind and snow resistant, keeping all your belongings clean, dry and safe.
Medium-sized sheds for medium-sized gardens. Take the BillyOh Master Tongue and Groove Apex Shed, for example. Available in a wide range of sizes to fit medium to large backyards, it makes a fantastic storage option!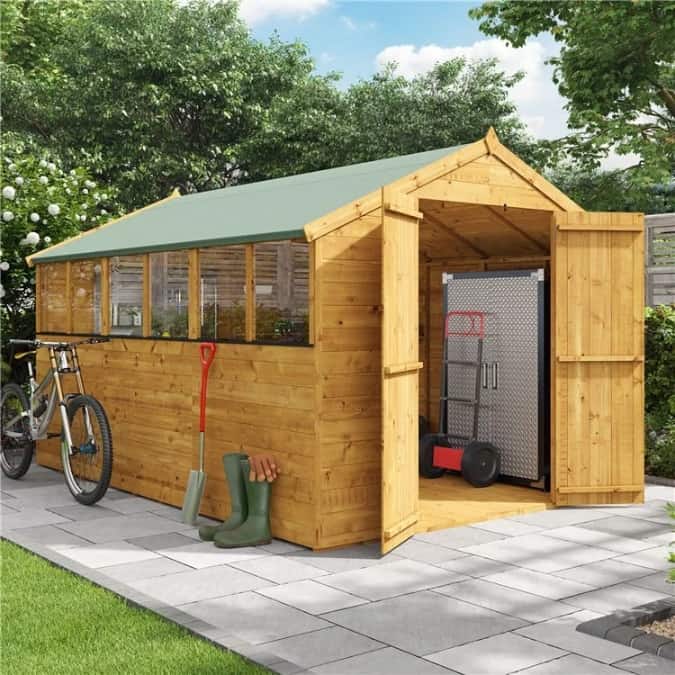 And for those with a larger space, a larger shed would be ideal for storing larger items or setting up a workspace. Our sheds with dual entrances are a great option, providing easy accessibility. Have a look at the BillyOh Globel 10ft Metal Utility Workshop.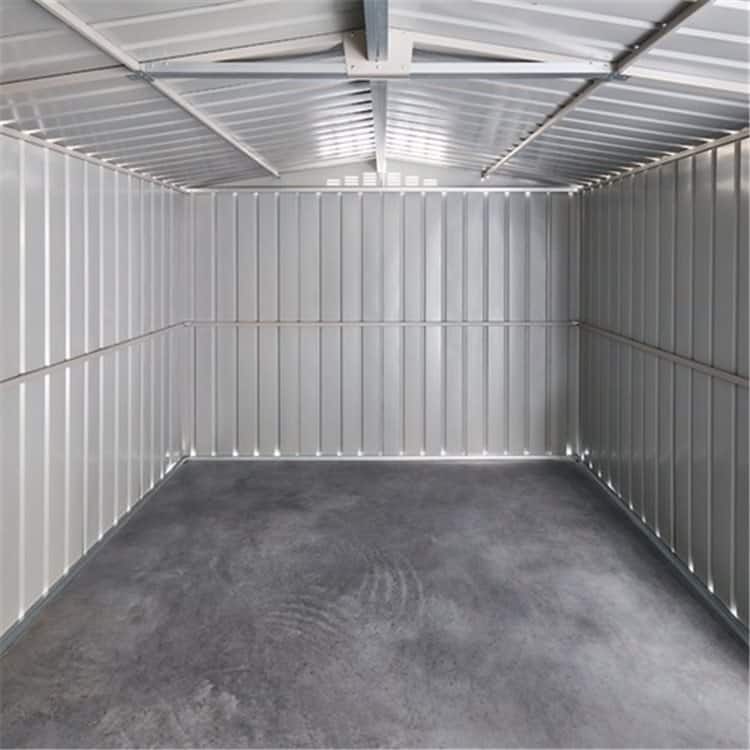 It's a low-maintenance, spacious metal shed that can be used as a workshop or garage for cars, boats, or machinery. With a galvanised steel framework in anthracite grey, it's robust and attractive.
The Right Style Can Save Space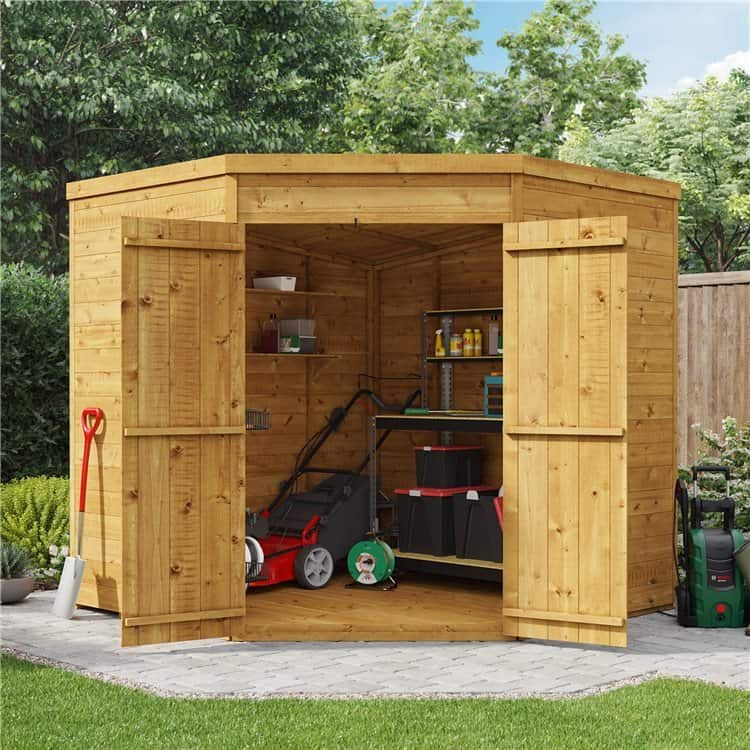 The style of the shed can also make a big difference. With a range of shed styles available, you're sure to find one that suits your garden.
For those with limited room to fit in a unit, pent or lean-to sheds are a great choice. These sheds are designed to be positioned on the side of a property, meaning they don't take up too much garden space. They also have a low profile, which can help them blend in with the surroundings.
Another option for small gardens is corner sheds, such as our Expert Corner Workshop Shed. The compact and unique design fits perfectly into the awkward nooks.
Look out for reverse apex and apex styles, which can offer more room depending on the shape of your garden. A reverse apex roof has the slope of the roof coming down towards the door. An apex roof, in contrast, has a door at the end of the building.
Some units also feature sliding doors to make the most of the available floor space. That way, you don't have to leave clearance room for a swinging door.
Planning Permission
In the UK, planning permission rules for garden sheds depend on their size and location. Here are the general rules:
Small garden sheds.

Planning permission is usually not required if the shed is less than 2.5m tall. Also, if it doesn't cover more than half of the garden area. However, it's always best to check with your local planning authority to be sure.

Medium garden sheds.

Sheds between 2.5m and 4m tall may require planning permission. This is especially true if they're positioned less than 2m from the property boundary.

Large garden sheds.

Sheds over 4m tall usually require one, as well as those positioned within 2m of the boundary.
It's worth noting that these rules may vary depending on your local authority.
Round-up
Choosing the right shed size depends on several factors, as this post outlines. For those with smaller gardens, a small shed may be the best choice. Medium-sized gardens can make great use of medium-sized models. Larger gardens can accommodate larger units or even workshops.
Also, carefully measure your garden space before making a purchase. It's always better to go for a shed that's slightly larger than you think to avoid running out of storage space quickly.
Ultimately, the right shed size depends on your needs and preferences. With the right research and consideration of these factors, you'll find what you're looking for.
Shop Garden Sheds