If you want to get the most time out of your log cabin, it's vital that you maintain the building properly. The correct maintenance will prolong your log cabin's life and means you won't have to deal with any potential issues such as rot or UV damage.
Maintaining Your Log Cabin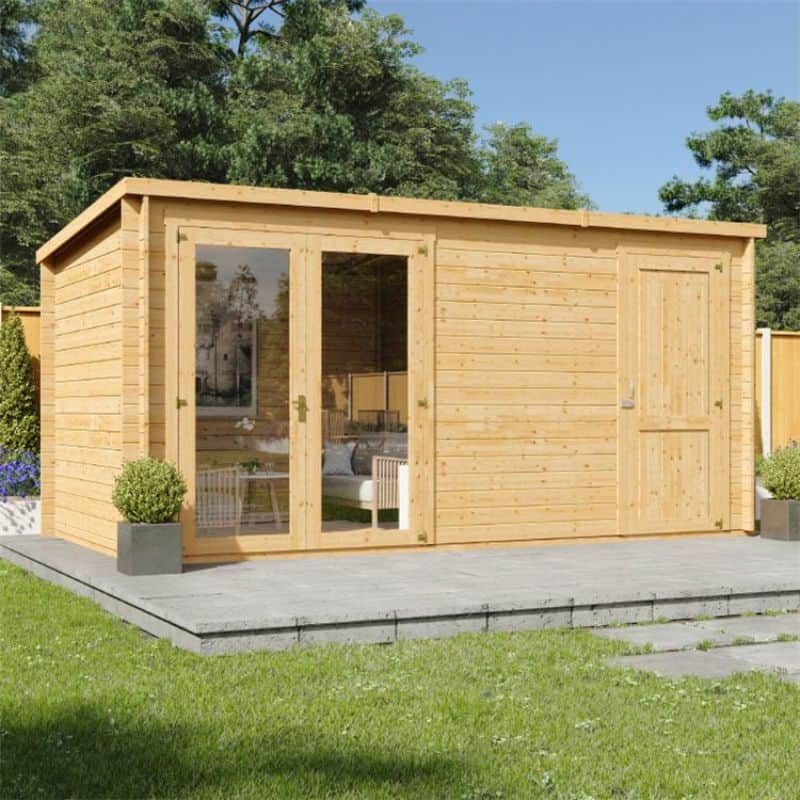 Treatment is the first step in keeping a log cabin looking great all year round. Our log cabins are untreated for you to decorate to suit your own style and taste. We always recommend that you treat your log cabin as soon as it is constructed so that it is completely protected from harsh weather conditions.
How to Prepare the Log Cabin for Treatment
Start by using masking tape to protect the windows and hinges from getting covered with wood preserver or paint. When applying the treatment, start at the top of the building and work your way down.
What Treatment Do I Choose for My Log Cabin?
A log cabin can be treated in a number of ways, depending on your preference and budget. Here are the best ways to treat a log cabin:
1. Oil-based Treatments
Oil-based treatments soak into the timber and provide thorough weather protection for a log cabin. Most oil-based treatments also have long-lasting UV protection. It is a durable enough option which will only need to be retouched every five years.
2. Solvent and Spirit-based Treatments
Providing more protection for the log cabin than water-based solutions, solvent and spirit-based treatments are easy to apply. The treatment needs to be stirred before use and applied gently with a brush, ensuring a smooth and even coating. Apply every three years for ultimate protection.
3. Water-based Treatment
This doesn't require a primer and can be applied directly onto the wood. Make sure there is no grease, dirt, rot or wax on the exterior of the log cabin before treating it. Maintain the treatment every year to protect the log cabin from harsh weather.
4. Pressure-treating
Pressuring wood preservatives deep into the pre-cut timber, this has a more thorough coverage than painting or spraying it. It also protects the wood from insects and fungus. Use a water repellent solution on top to protect against any wood rot.
Essential Tips for Good Maintenance
In order to keep your cabin in tip-top shape, you should follow some simple but essential rules, which include draining and gutters, as well as looking out for leaks and rain damage.
1. Drainage is Important
You should place your log cabin at the highest point in your garden or if it is flat, use bricks or a platform to elevate it at least two inches off the ground. Also, use a gutter to direct any water away from the log cabin.
2. Positioning the Cabin Roof
By not positioning the log cabin under trees, you will avoid leaves falling on the roof of the log cabin which could also block the guttering and the drainage system.
Our Best Selling Pressured-Treated Log Cabins:
BillyOh Winchester Log Cabin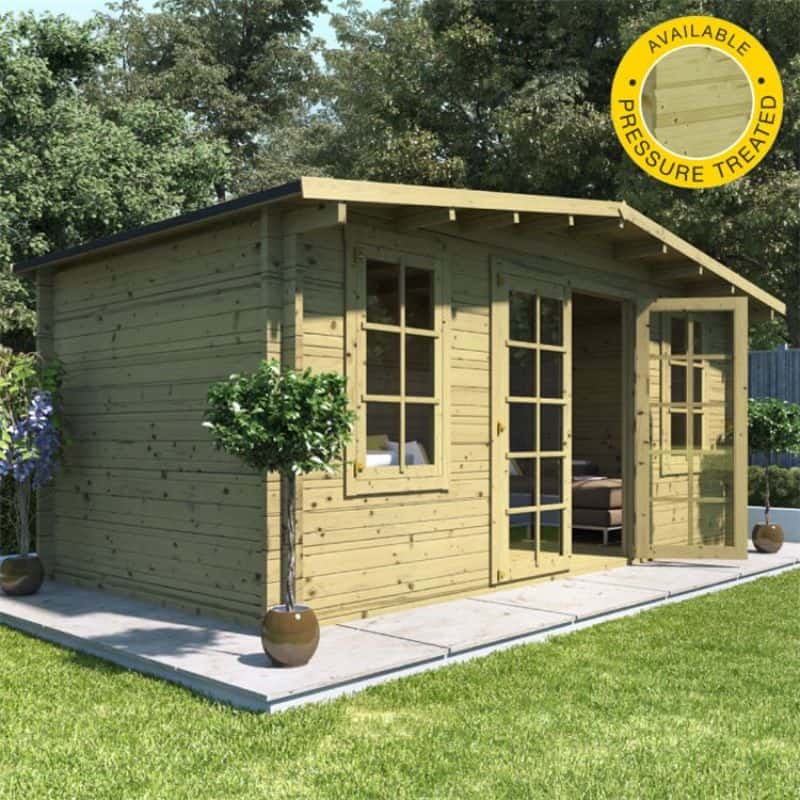 BillyOh Canton Log Cabin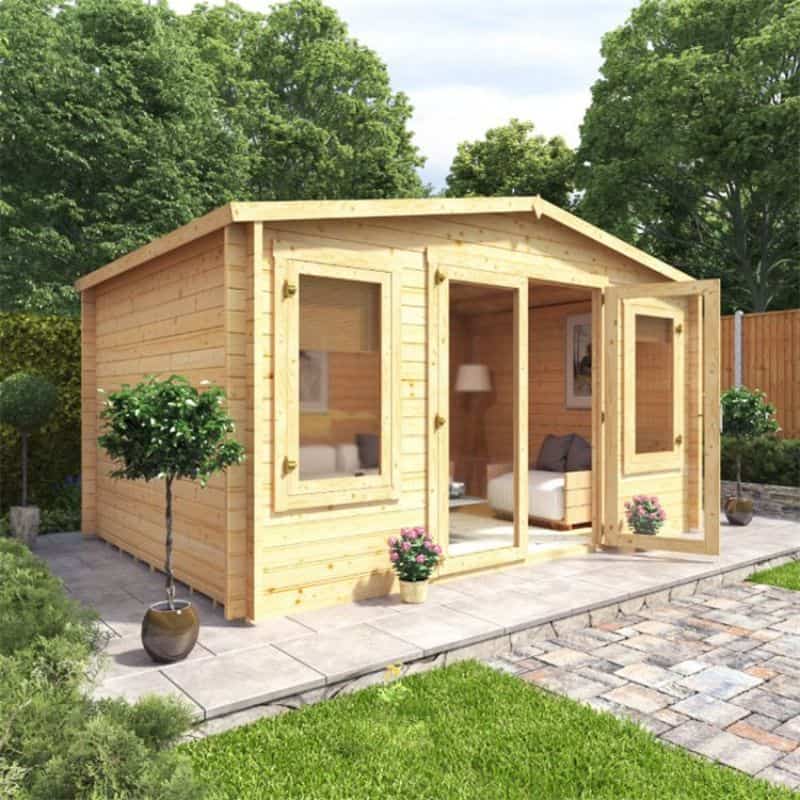 BillyOh Fraya Pent Log Cabin