Staying in can just as fun as going out, especially when you have your very own garden bar! Phil has transformed the Miller Log Cabin Summerhouse into a social hub that is nestled at the bottom of his garden, creating the ultimate weekend hang-out spot. Imagine having your local pub right on your doorstep.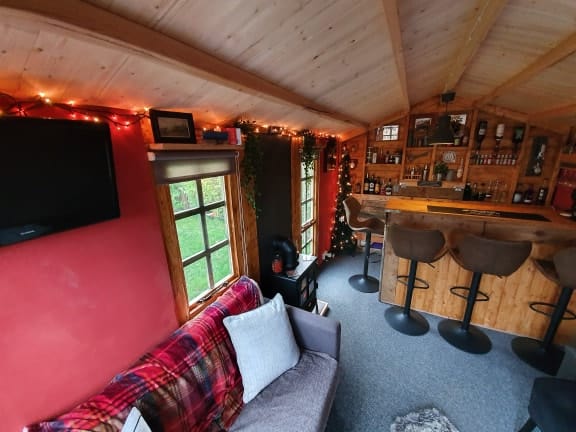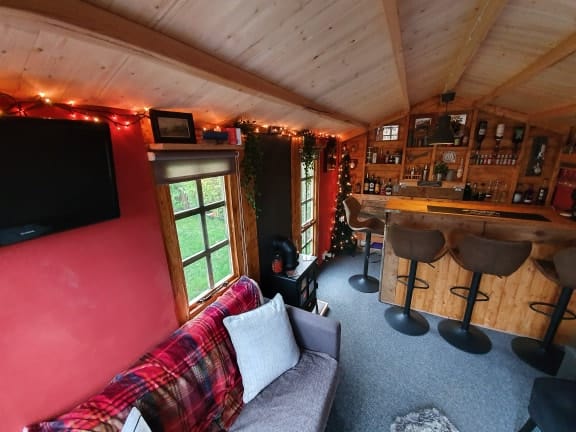 Phil's log cabin has been split up into two areas, not only to make the most out of the space but to get the best out of both worlds – relaxation and entertainment! One side of the log cabin has been transformed into a quirky social area that is kitted out with bar stools, a bar-style worktop, and an even an impressive built-in drinks cabinet. The drinks are certainly not in short supply here!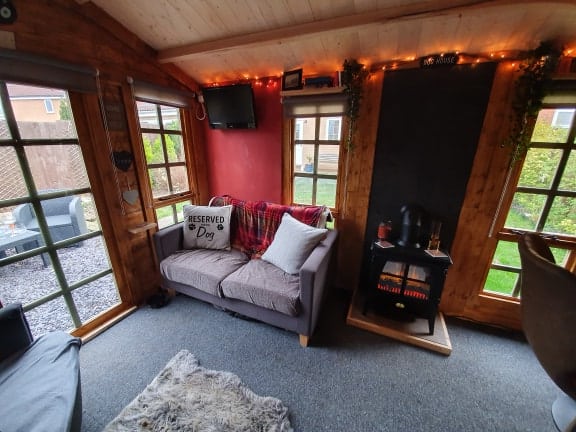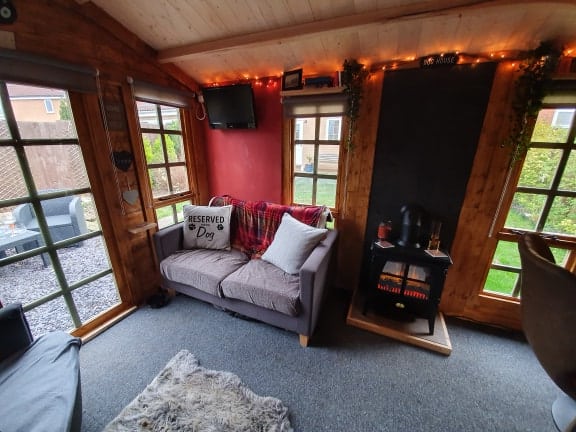 The other half consists of a comfy, casual seating area that is complete with armchairs, blankets and even a log fire for true country pub vibes. Phil has created the perfect place to unwind and relax where he can sit with his feet up and enjoy a good book and a cup of tea.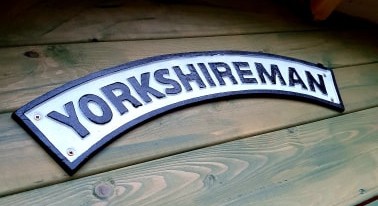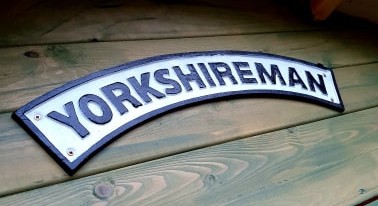 The painted walls in a deep red hue, contrast beautifully with the natural exposed wood and bring an added warmth to Phil's cabin. Finishing touches include retro signs, quirky artwork and a sign that reads "The Yorkshireman" hanging proudly above the entrance –  Phil's garden bar is nothing short of impressive. 
When speaking to Phil about why he chose the right log cabin for him we established that he chose the Miller Log Cabin as this was the best option to fit his garden. With the doors on the shorter side, it allowed him easy access in. 
When we asked him about the inspiration for decorating his garden bar, he told us he wanted to create a rustic looking bar with a country pub vibe. He told us he used a lot of scrap wood and pallets to make the internal walls thicker with insulation between them.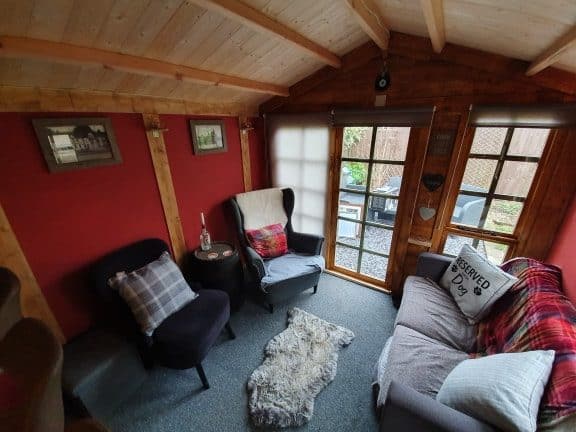 When we asked Phil what made him choose a log cabin from Garden Buildings Direct, he told us that he had previously bought a shed from us a number of years ago, rating the overall experience 8/10. 
Fancy your own garden bar? Take a look at our extensive range of log cabins and summer houses. Just think of all the parties and get-togethers you could have in there…