Regardless of space, everyone should be able to enjoy the beauty of the outdoors. However, when you're restricted, it can be tricky to know how to make the most of what you have, especially when you are on a budget.
Here are six clever and affordable ways you can transform a small garden into a perfect retreat. Whether you're limited to a narrow garden or a small balcony, you can still maximise your space without spending a fortune — or anything at that!
1. Take Advantage of Pots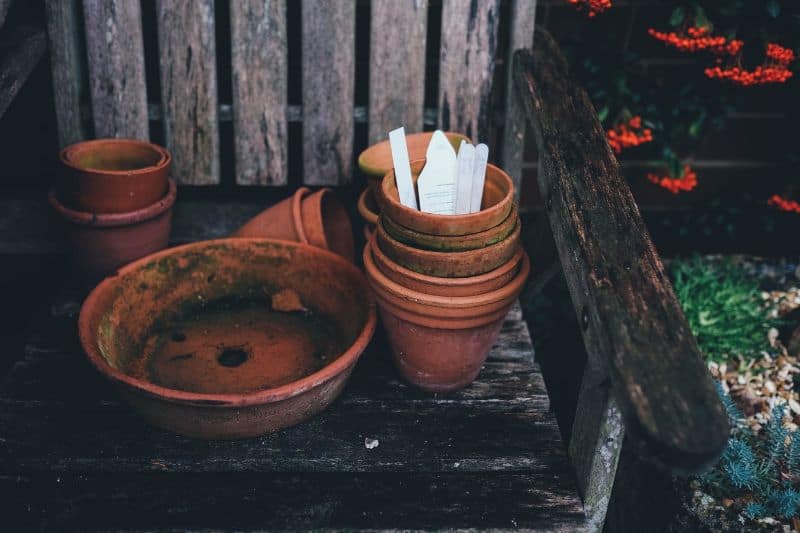 Changing plants according to season and re-arranging the garden can be expensive if the plants are grown directly on the ground. To make small spaces more functional, opt for pots instead.
They can give you more flexibility in repositioning the plants whenever you wish, making it a low-maintenance idea for small gardens as well since you will not need to re-plant more often. Pots are also a one-time investment, so you do not need to spend on them several times.
2. Use the Walls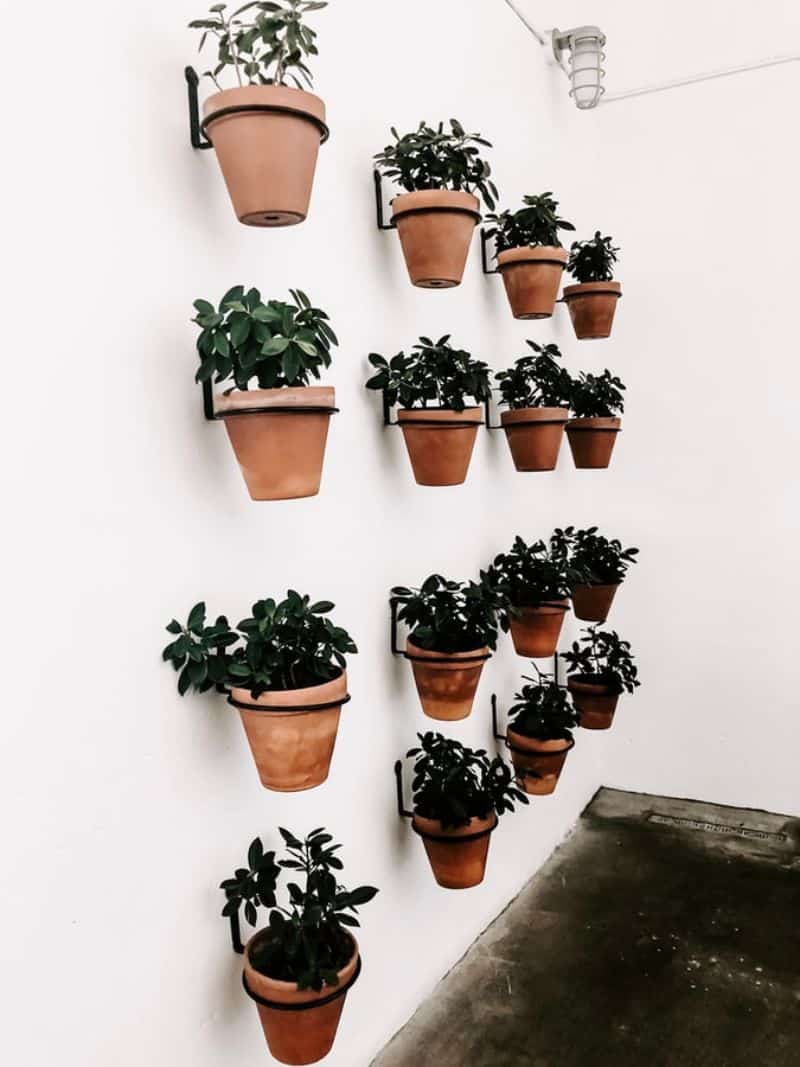 Maintaining garden beds can be costly. It is also not an ideal approach if you have limited space.
So, think upwards by growing ivy, clematis and other climbers in your fences and walls. You can also recycle pots and hang or fix them on the wall to create a vertical garden.
3. Cut Back Plant Expenses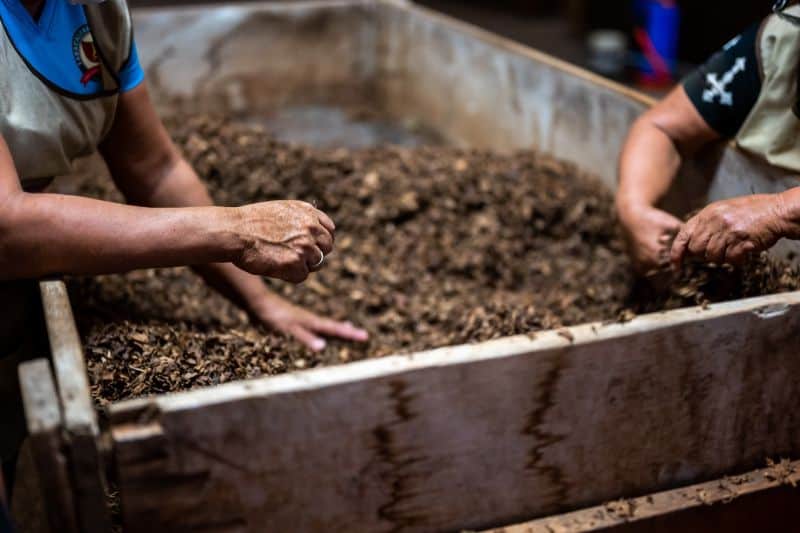 Growing plants should not always be expensive. You can simply plant your own seedlings or cuttings, and swap plants with friends and neighbours.
Be smart with your purchasing too — bulbs can be highly inexpensive in the autumn. Bare root trees or hedging plants in the dormant season are also much less expensive than container-grown.
To ensure their health, meanwhile, you can build your own compost heap and use a perfect recipe instead of buying from the stores.
4. Recycle Indoor Furniture
Until you can afford more robust, weatherproof garden furniture, recycling indoor chairs and tables and painting them to make them last longer can be a great option. So, start repurposing benches and other wooden furniture to be placed in your garden. You can use them to place your plant pots or simply add seating in the garden.
5. Use Layered Planters
Layered frames can add more texture to a small garden as well as maximise the space. For this idea, you can simply recycle wooden ladders and indoor shelves instead of buying new sets. Wooden pallets can serve the same purpose too.
6. Be Wildlife-Friendly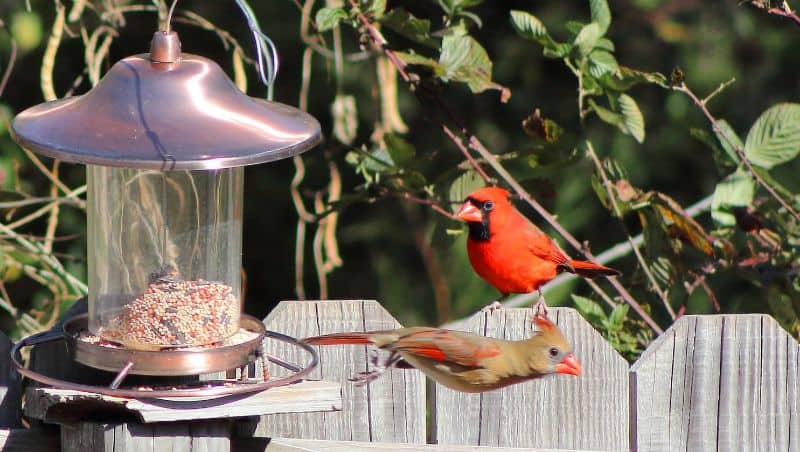 One of the most inexpensive ways to spruce up a garden is to attract wildlife into it. Bird feeders, for example, are cheap and don't take up to much space. You can create some DIY feeders as well as mini ponds, bat boxes, and butterfly houses to attract wild animals into your garden.
Leaving a dish of leftover dog or cat food outside can also attract hedgehogs into your space and help them survive.
7. Paint Your Fences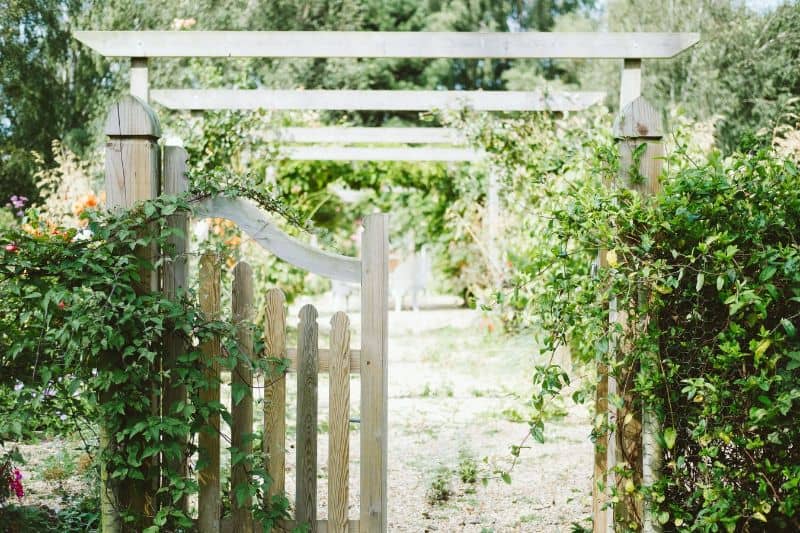 Instead of using other expensive means to expand a small space, you can simply re-paint your garden fence. Light and cool shades make a tiny space look larger while darker shades and hot colours create a dwarfing effect.
The same idea applies if you have wooden garden buildings in your garden. If you are planning to install one, however, make sure to opt for some space-saving outdoor buildings for a small garden, such as a shed.