Homeowners tend to get discouraged from planting when they've only got a small green space. Even more so when they have little time on their hands.
But nothing should stop anyone from enjoying their outdoor space, no matter the size. This is where low maintenance gardening comes into play.
Keeping your garden design ideas in their pristine condition can feel daunting. So come and take a look at these low maintenance garden ideas for a fuss-free backyard.
From bedding plants, beds with shrubs and lawn edges to garden paths and landscape, we've got you!
1. Plant evergreen shrubs instead of beds
Standard flower beds and borders can be challenging to maintain. Instead, we encourage opting for maintenance shrubs and hedges.
By doing this, hedging will be done every once in a while. And you'll no longer worry about seasonal display maintenance.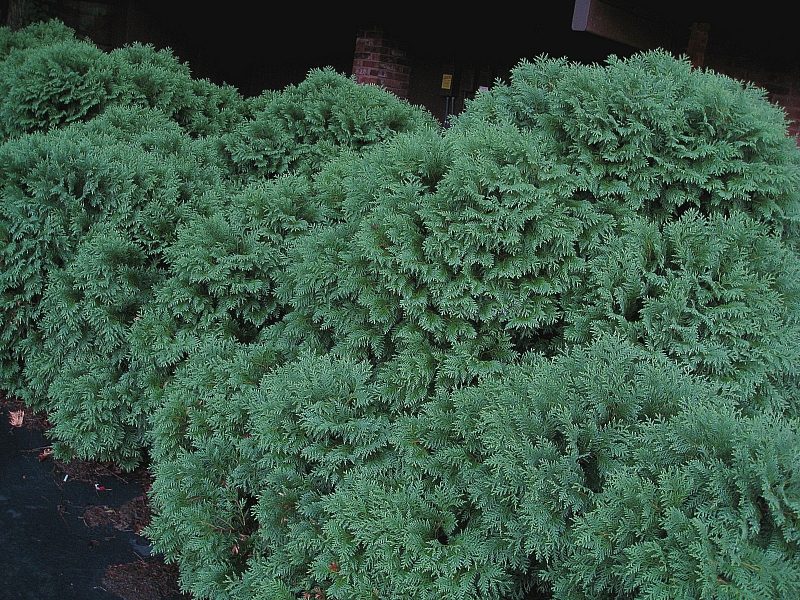 2. Break up planting spaces
Most green plants need constant pruning, so go for the 'low maintenance plants' route. Contain hardy plants in boxed spaces to lessen their need for regular upkeep.
Divide them diagonally or level up your garden design project with a tiered effect! This scheme also helps make your small backyard look bigger.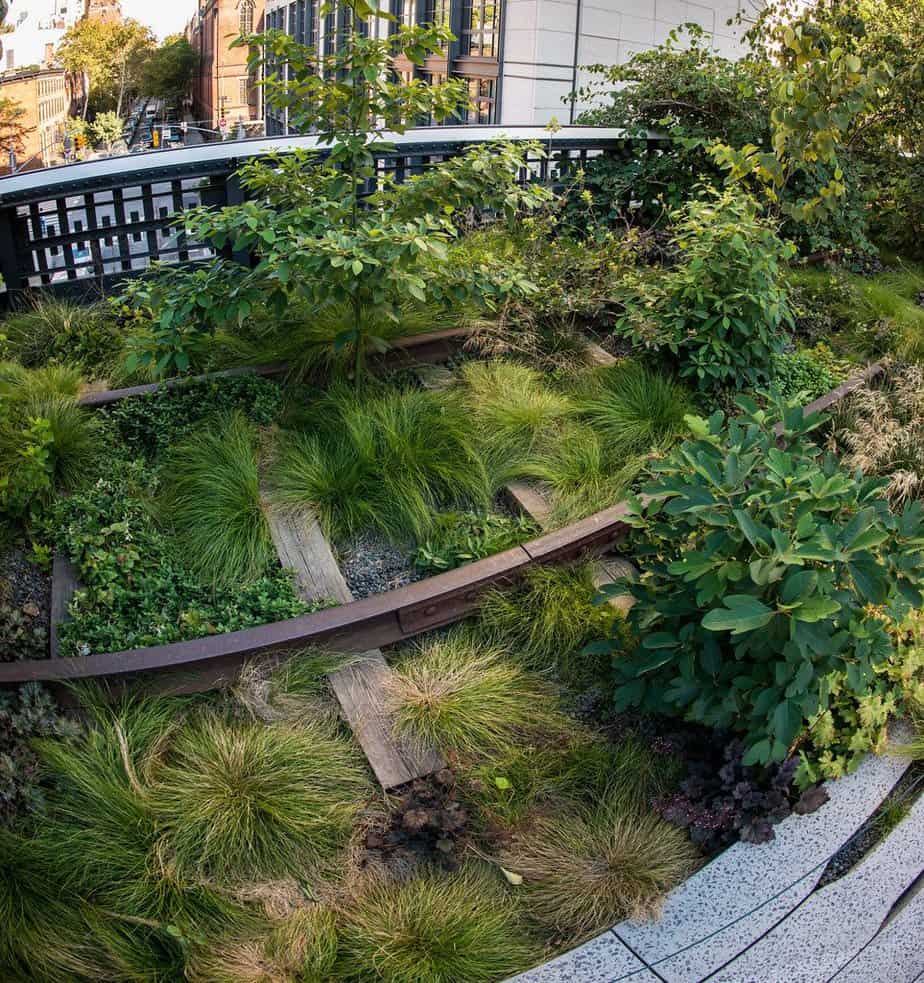 3. Scale back the lawn
Gone are the days when a  luscious and perfect lawn defines a gorgeous garden. Scaling back your lawn means you'll have a few to contend with, and your small yard will benefit from it!
Less feeding, feeding and mowing, helping you save a lot of time and effort. Plus, it allows you to maximise your yard even better.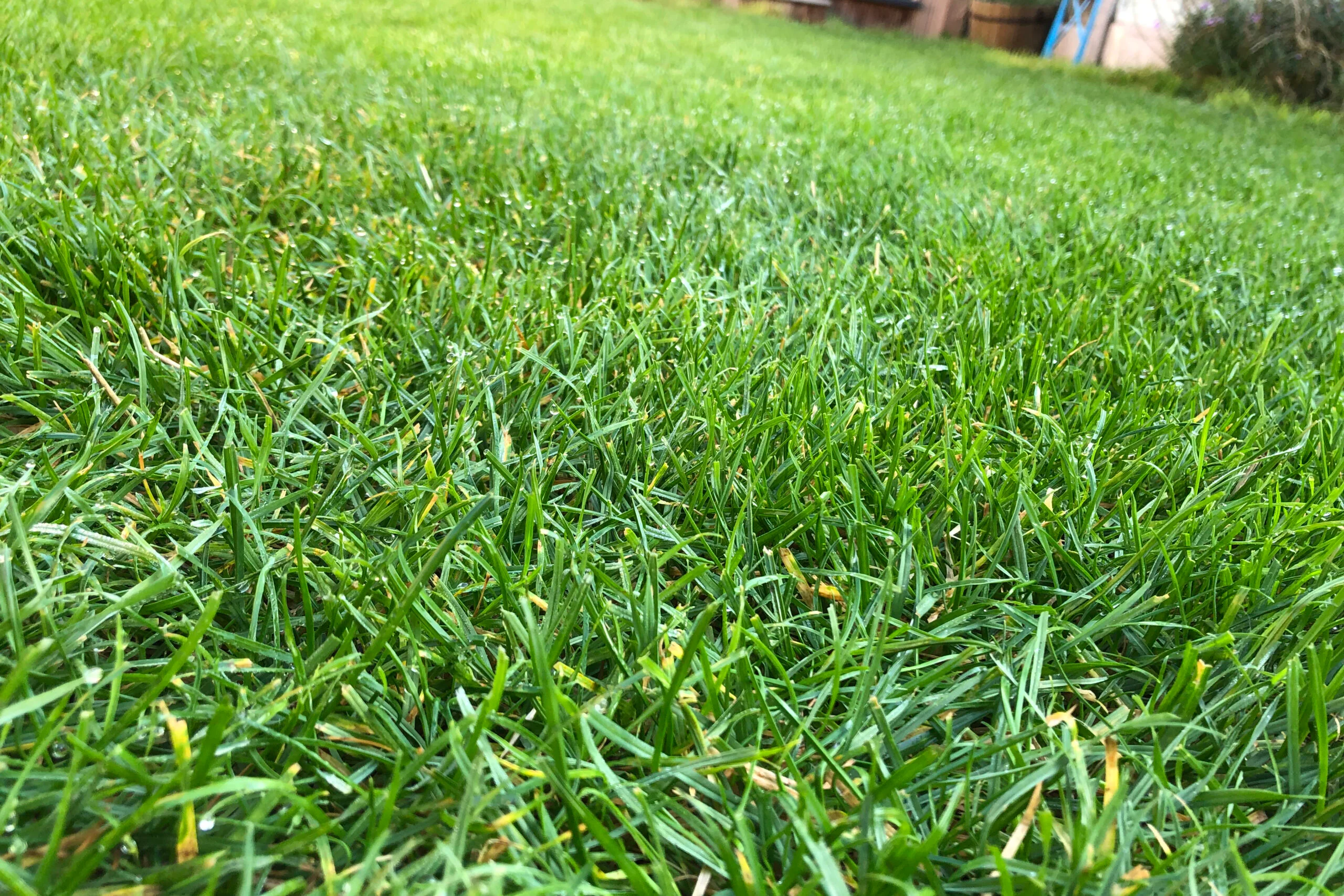 4. Container gardening
Oversized terracotta or plastic planters can contain anything from tomatoes to wildflowers. This lessens the need to transform your entire garden for every season.
Opt for potted plants and move them out once they have done their thing.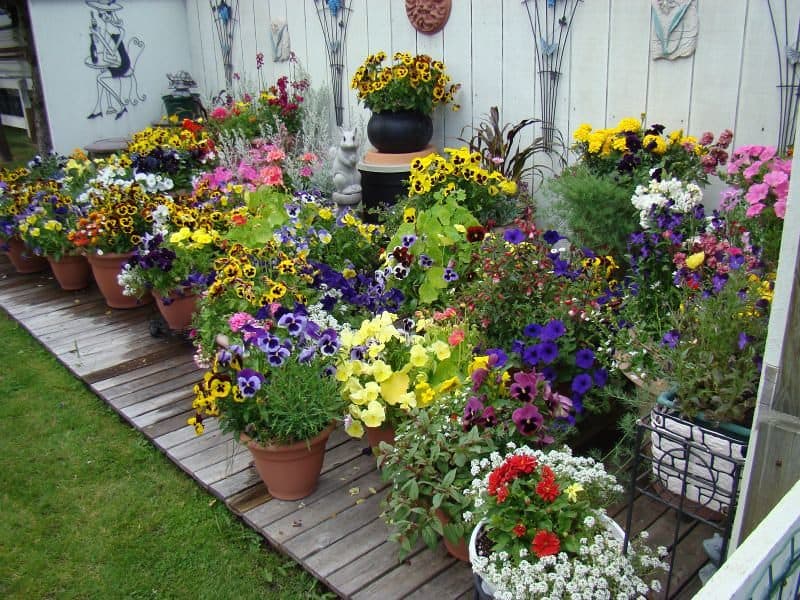 5. Window boxes
You don't need a garden space to wake up to a view of blooming flowers every morning. Flowering annuals like geraniums, marigolds, and scarlet sage grow well in window boxes.
Plant one or two of them in your window box and allow them to grow wild without much pruning involved.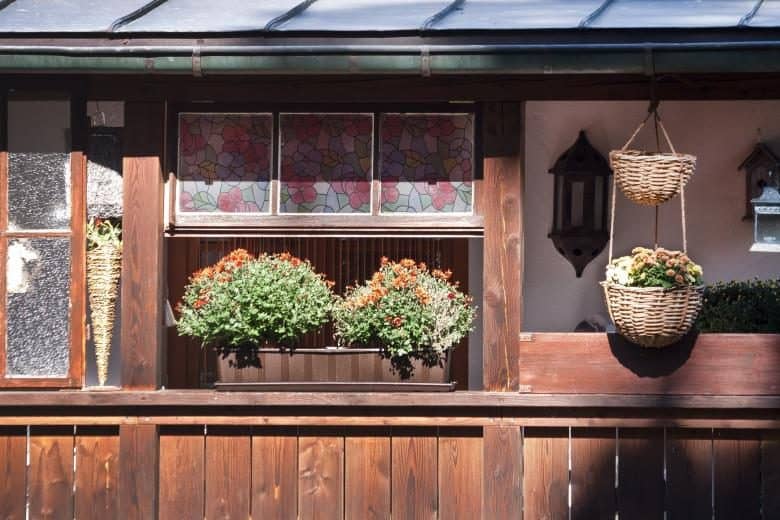 6. Grow shade-loving plants
You don't always need a lawn to achieve nice ground cover plants. For one, grass even becomes patchy in shaded areas.
For a lush flower garden, plant hostas, sedges, and ferns that thrive with minimal sun. These care garden plants will also reduce your gardening work!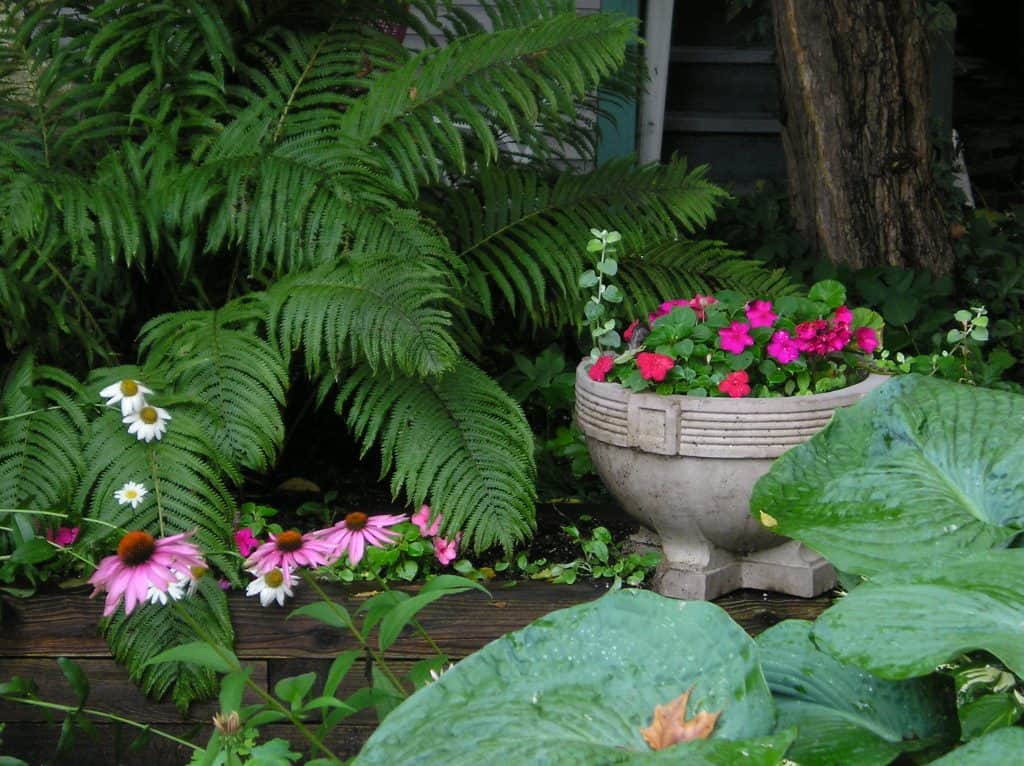 7. Maintenance-free perennials
For colour, contrast and ground cover, a low maintenance perennial is a great choice of plant. For this, you can't beat hardy Geraniums.
They bloom for ages, need very little attention and offer a wide range of varieties to choose from! Primroses, hydrangea, begonias, lavender, and dahlias are also great options.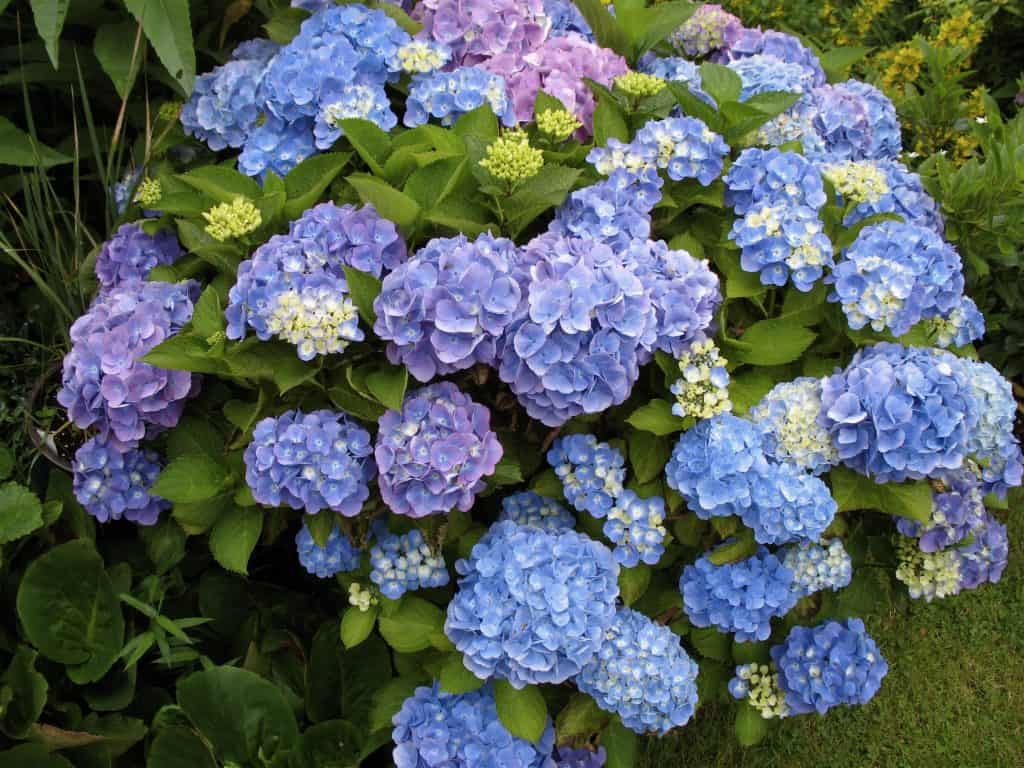 8. Go minimal
Opting for less doesn't mean a lack of style. A clean and minimalist style is one of the secrets of low maintenance and budget garden ideas.
White walls and simple garden furniture will look just as great as endless greenery!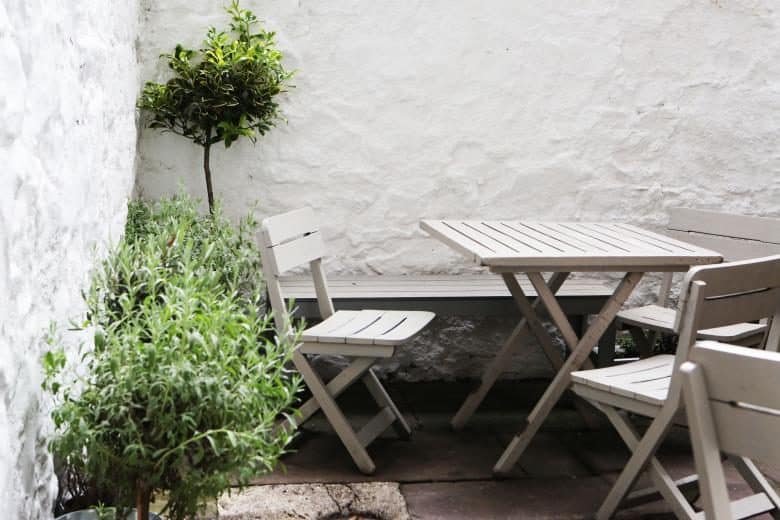 9. Invest in a water feature
Once installed, a simple and small water feature will be pretty much self-regulating. This means you can enjoy a striking focal point in your garden but not have to worry about maintaining it too much.
The perfect water feature idea will also transform your space into a tranquil haven.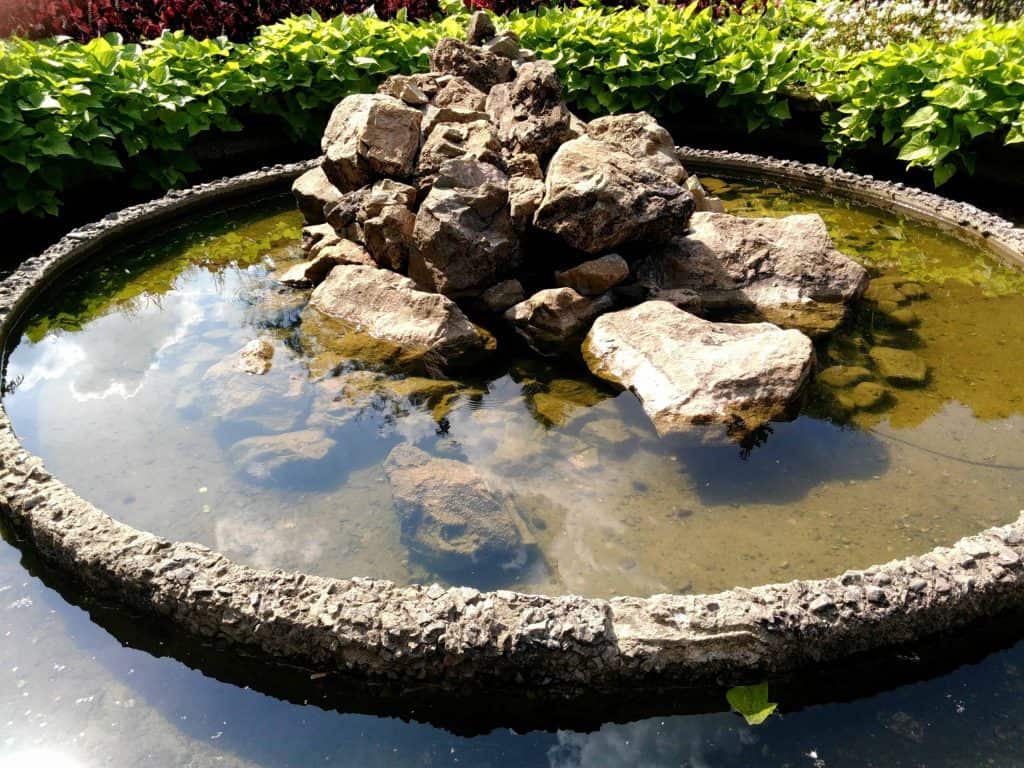 10. Consider a garden shed
A maintenance-free garden needs to be neat and tidy. Investing in a quality garden shed is a great starting point.
Sheds make a practical addition to garden landscaping ideas. Besides keeping your garden tools out of sight, a shed also adds year-round interest.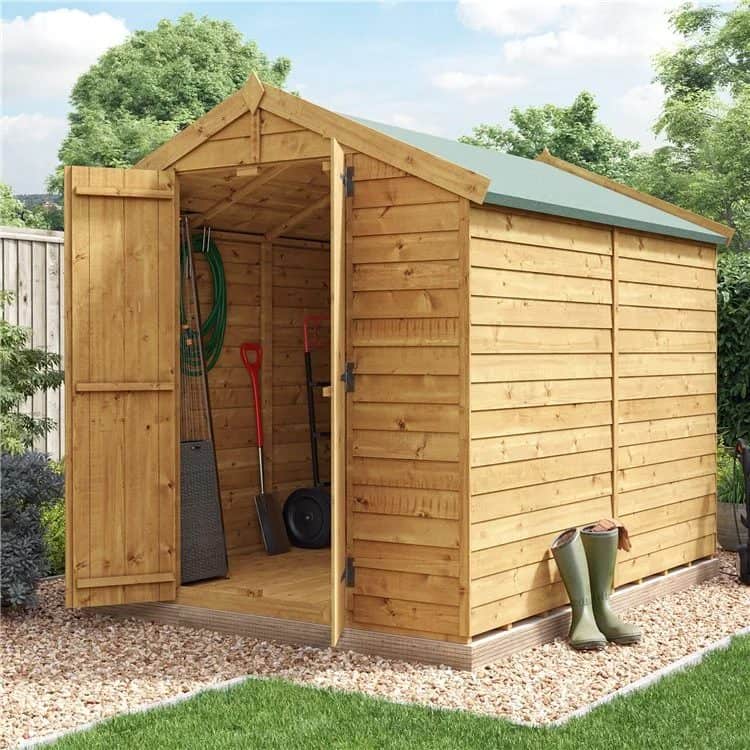 11. Add a layer of mulch
Keep your backyard weed-free by adding a good layer of mulch to your garden bed. This effectively helps stop persistent weeds from sprouting up.
At the same time, mulch will nourish your beds with shrubs. Two for the price of one!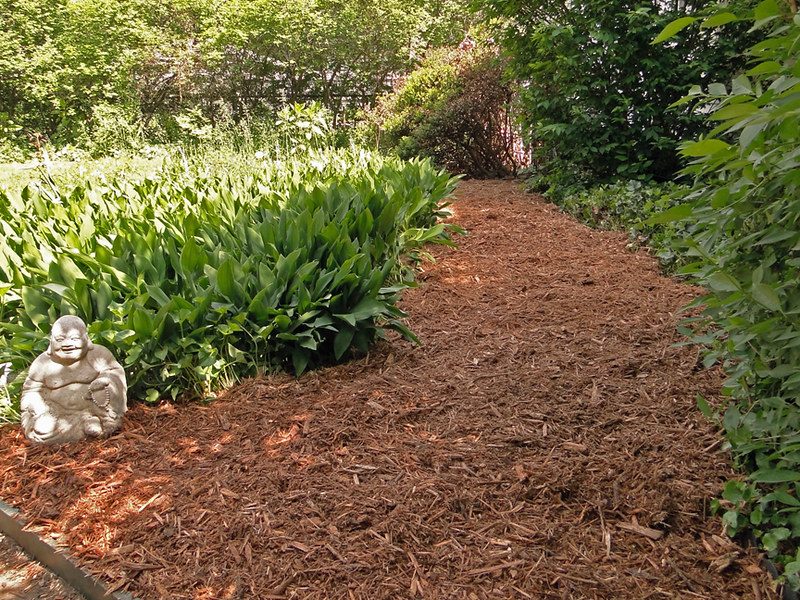 12. Create an easy-care oasis
Looking for a new garden seating idea that's easy to care for? This hard landscaping offers function and structure. The wall doubles up as a fuss-free bench.
The neutral colour palette also makes the space feel light and bright. While the foliage offers a burst of greenery to the scene.
13. Natural look garden border
For low maintenance garden border ideas, opt for a wilder touch. Billowing borders filled with hardy meadow blooms and grasses can look beautiful. And the pollinators will love it!
Scatter handfuls of meadow-mix annuals into a wilder patch for a colourful display.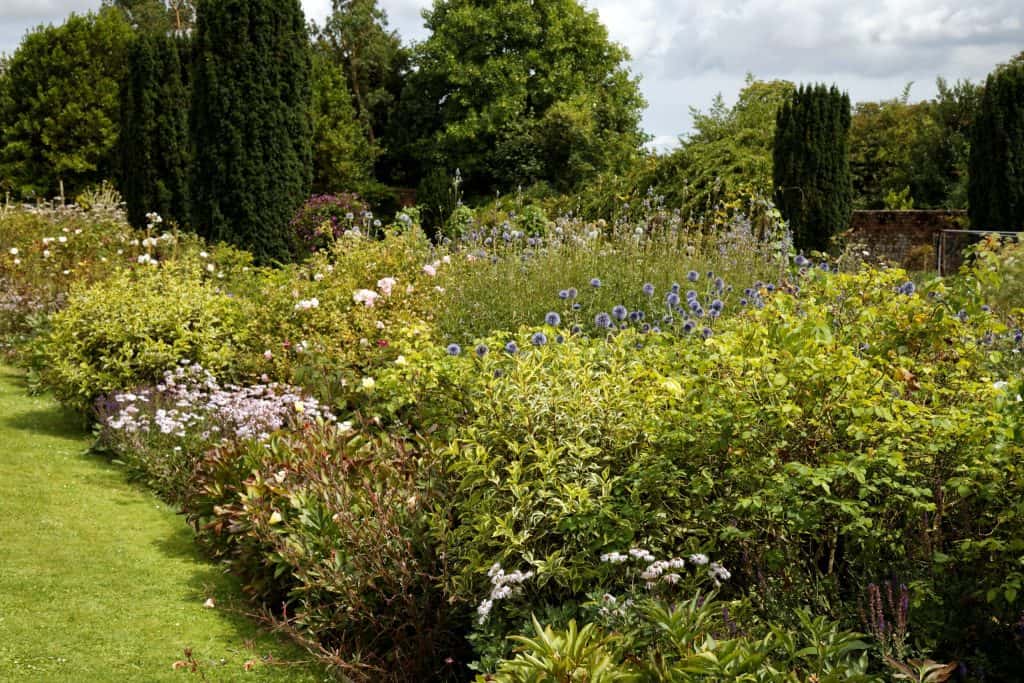 14. Pared-back paving
Paving adds a stylish touch to gardens and patios, but also it's easy to look after! Here, the modern paving creates a contemporary base and clean lines for this patio.
Take a look at these garden paving ideas for more inspiration!
15. Raise your beds
Raised beds are a favourite of many when it comes to garden bed ideas. Switching from ground-level beds and lawn borders makes gardening a lot easier.
From planting and growing to weeding and watering! Raised beds make a superb sloping garden idea, too.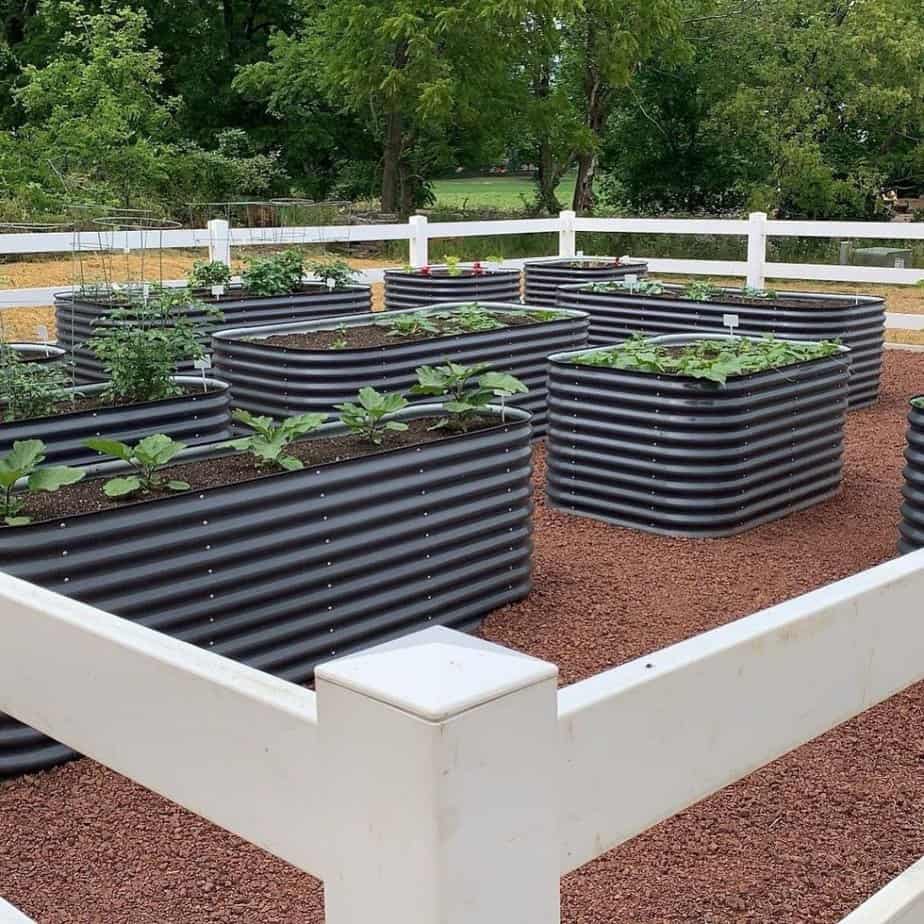 16. Give self-watering plant pots a go
There's an easy-peasy solution for those who don't have much time watering the plants: self-watering pots! Sustainable containers help the greens thrive without reaching for the watering can.
This trick will also worry less about overwatering your care garden plants.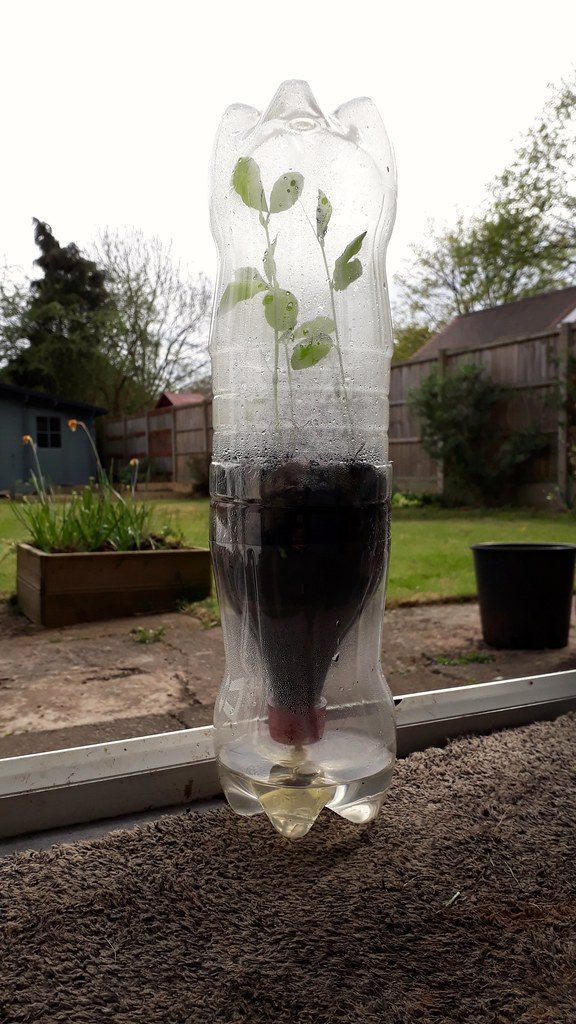 17. Invest in weatherproof furniture
Garden furniture made from a durable material like synthetic rattan can be left outdoors year-round. There are design varieties available, such as a beautiful pared-back or grey finish.
Take a cue from this weatherproof BillyOh Sienna rattan dining set!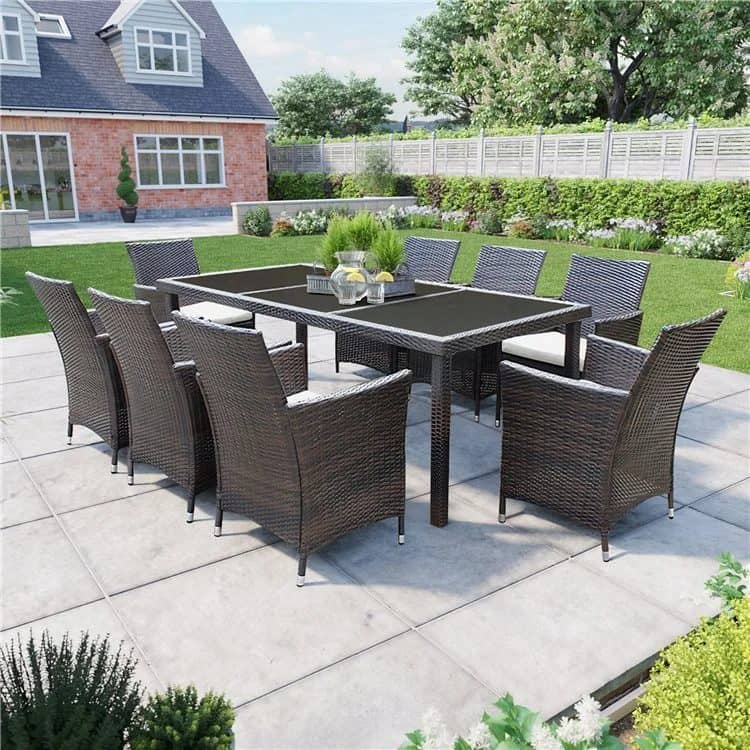 18. Go for solar-powered lighting
When it comes to garden lighting ideas, you can't go with solar-powered ones. They make a fantastic option for a low maintenance yard when you want to illuminate garden paths.
They're energy-friendly and help you save money over time.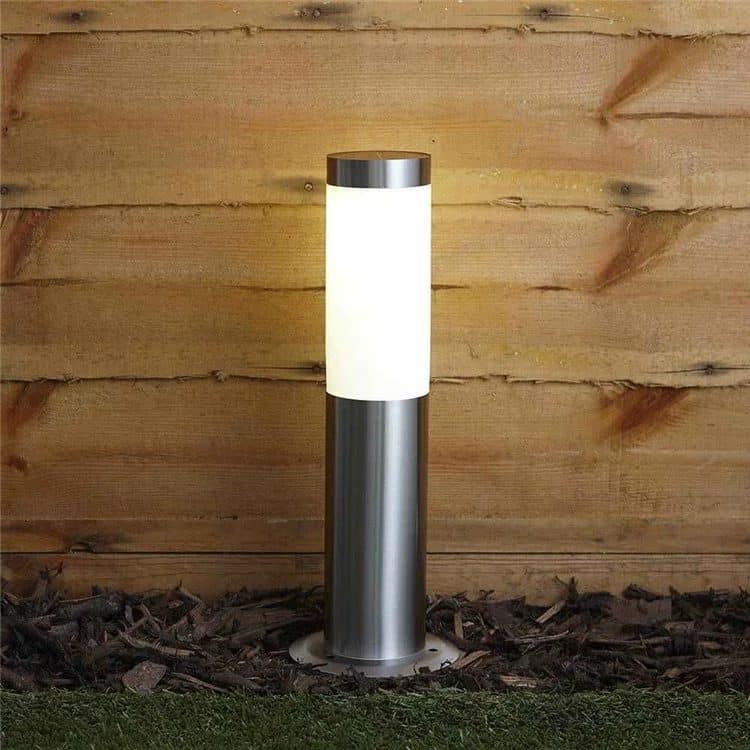 19. Low maintenance lawn
Consider having a small area of short grass in the most formal area of your garden. Then, leave the rest to become wilder and more natural.
Opt for lawn mixes labelled as 'amenity', 'multi-purpose' or 'hard wearing' as they are easier to look out for.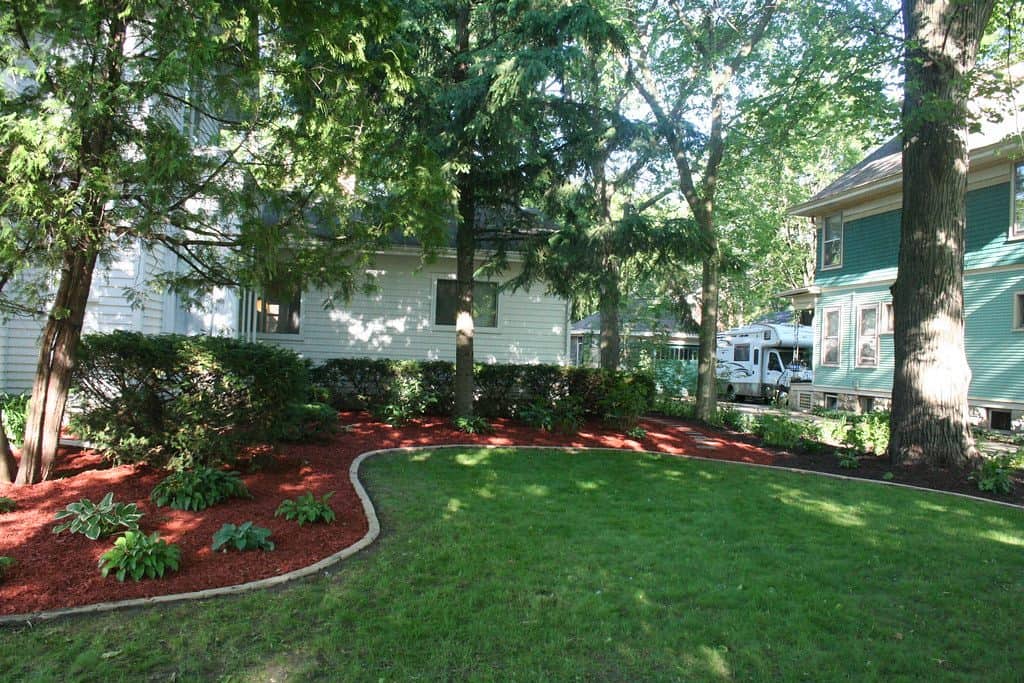 20. Make it a gravel garden
A gravel garden is an effective alternative to a lawn when it comes to hard landscaping. It's a good, low-maintenance option and can look wonderful with drought-tolerant plants.
Use a weed-suppressing membrane underneath it to ensure upkeep is minimal. Check our rock garden ideas for more stone edging tips!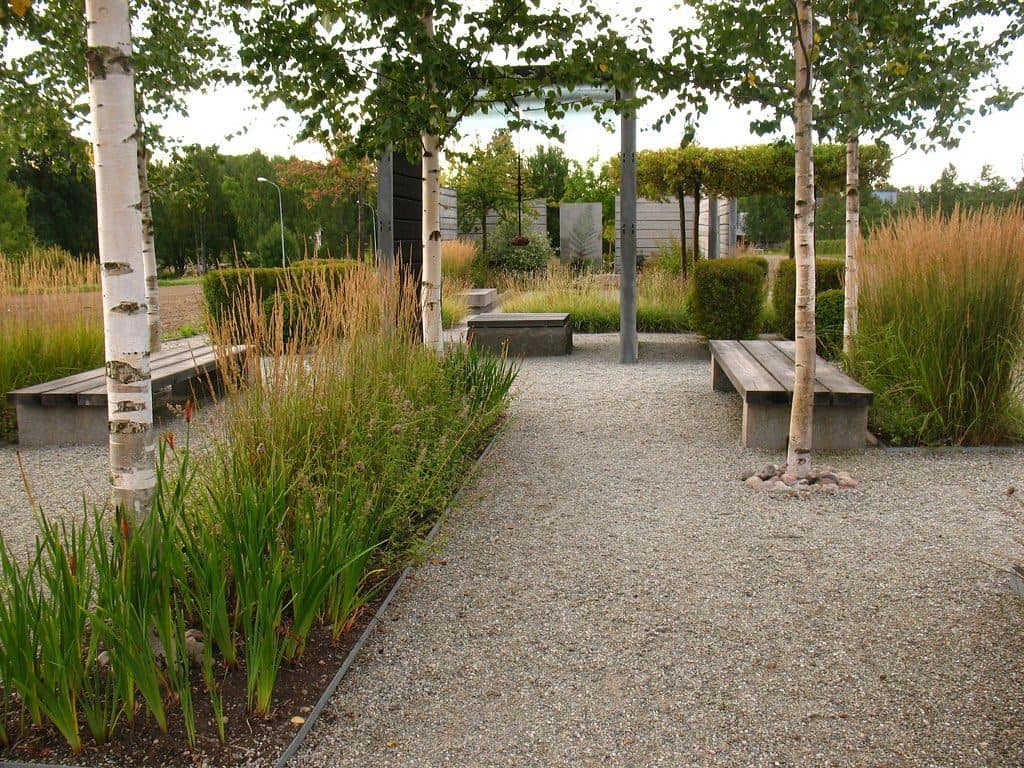 21. Pick drought-tolerant plants
Watering once or twice a day at the height of summer can sometimes become very tedious. Instead of keeping the soil moist, fill it with sun-loving plants that'll thrive without extra watering.
Take eryngiums and lavender, for example.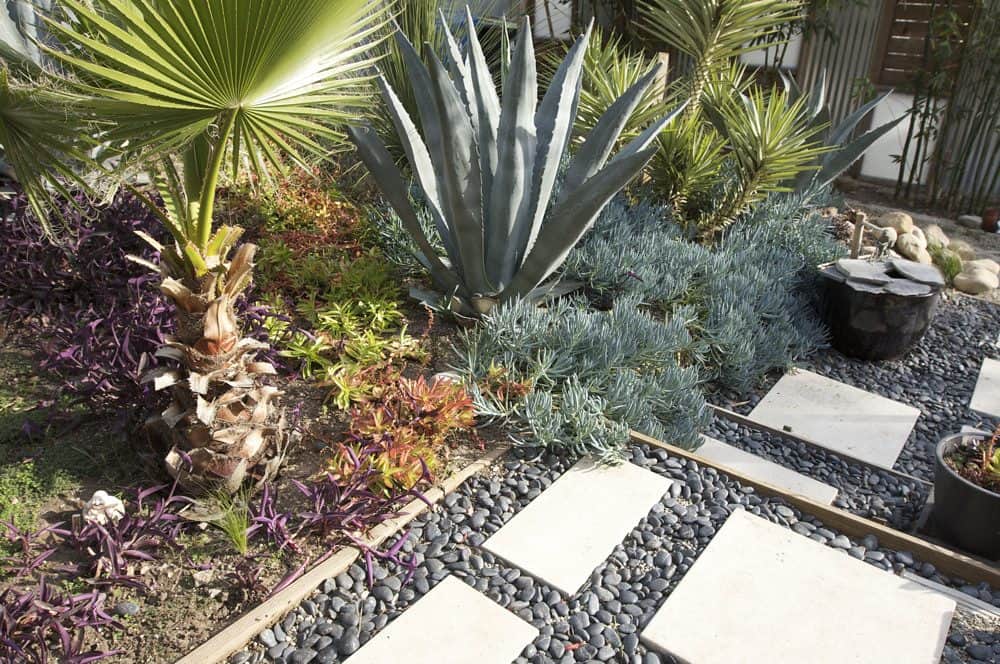 22. Install a sprinkler
For plants that need regular watering, an automatic sprinkler can do the job for you! The system could even save you hours a week and cut down the amount of water that gets wasted.
Invest in a sprinkler with a good range of auto-watering features. It's ideal for installing it in the middle or in lawn edgings.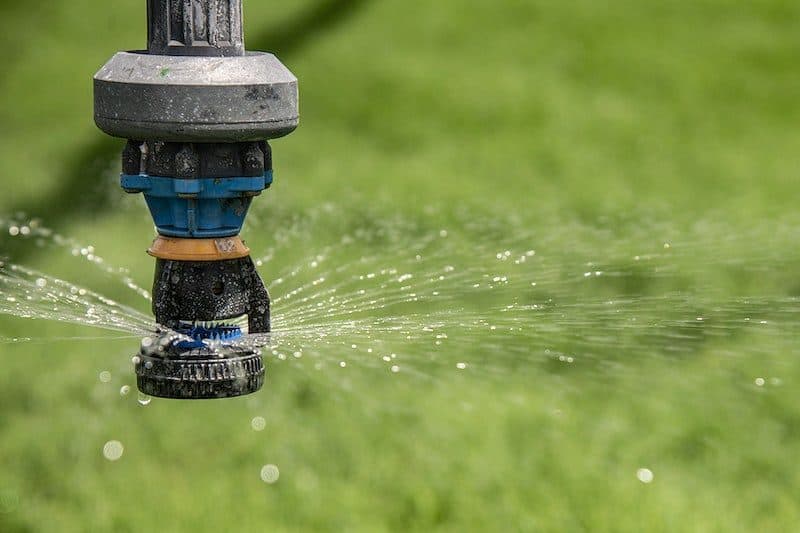 23. Keep it green
Keep your small backyard lush with evergreens! Use contrasting textures and leaf shapes to create a perfect low-maintenance backdrop.
Create a garden fence to achieve that 'living gardens' vibes with evergreens, too.
24. Switch to recycled materials
Take a recycled plastic garden fence, for example. Unlike wooden material, it won't need treatment or replacement every few years.
They're virtually maintenance-free. Take inspiration from these fences in bright colours to inject some flush into your yard.
25. Simplify your planting palette
Planting a wide range of plants on every border means labour intensive. So go for a muted planting palette with the same variety repeated through the border.
They'll look fantastic while allowing you to deal with all the plants in one swoop.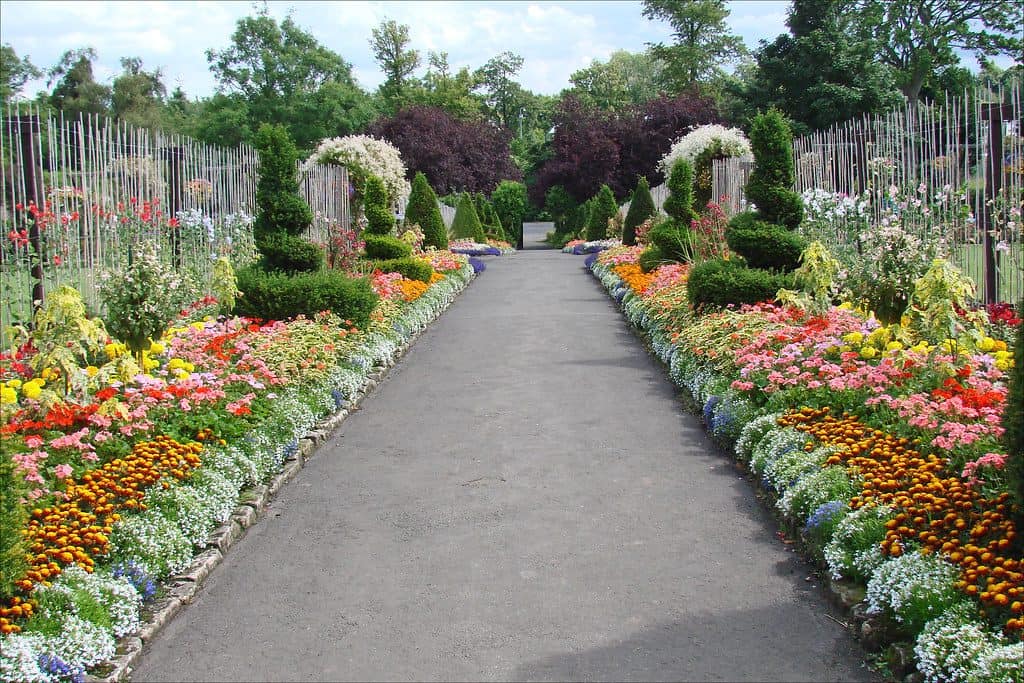 26. Deck your patio
Garden decking ideas make a good replacement for labour-intensive patches of lawn. Opt for wood-lookalike composite varieties for less maintenance on your hand.
Consider composite decking as it's made of recycled material. At the same time, it resists fading, staining, scratching and mould.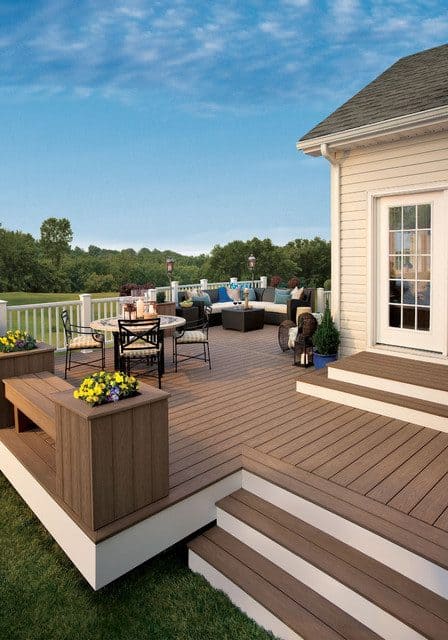 27. Edge your borders
Nothing makes a garden look tidier than neat edges! As long as the edges are neatly trimmed, you can get away with 'untidiness' in the borders.
There are lots of styles and materials to choose from. This one is made of concrete brick that blends well with the natural stone.
28. Skip tender plants
Avoid anything tender in your planting scheme. Most tender plants can't stay outside over winter and will need wrapping up.
Instead, look for plants that are labelled as fully hardy. Hardy plants to cut down on your gardening time.
29. Practice the 'no dig' method
Put down the spade and let your soil breathe for the plants to grow in it. By doing so, you're also doing your back a favour.
Add a thick layer of garden compost straight on top of the soil to suppress weeds. No digging, less weeding and super-healthy plants!
30. Stay on top of 'little' tasks
Doing one task at a time helps you get more done in less time. Keep on top of weeding whenever you stroll around the garden, for instance.
That way, it becomes a much less demanding chore than if you leave the weeds until they take over the yard. Leave a small bucket near your lawn borders to drop the weeds as you pull them simply.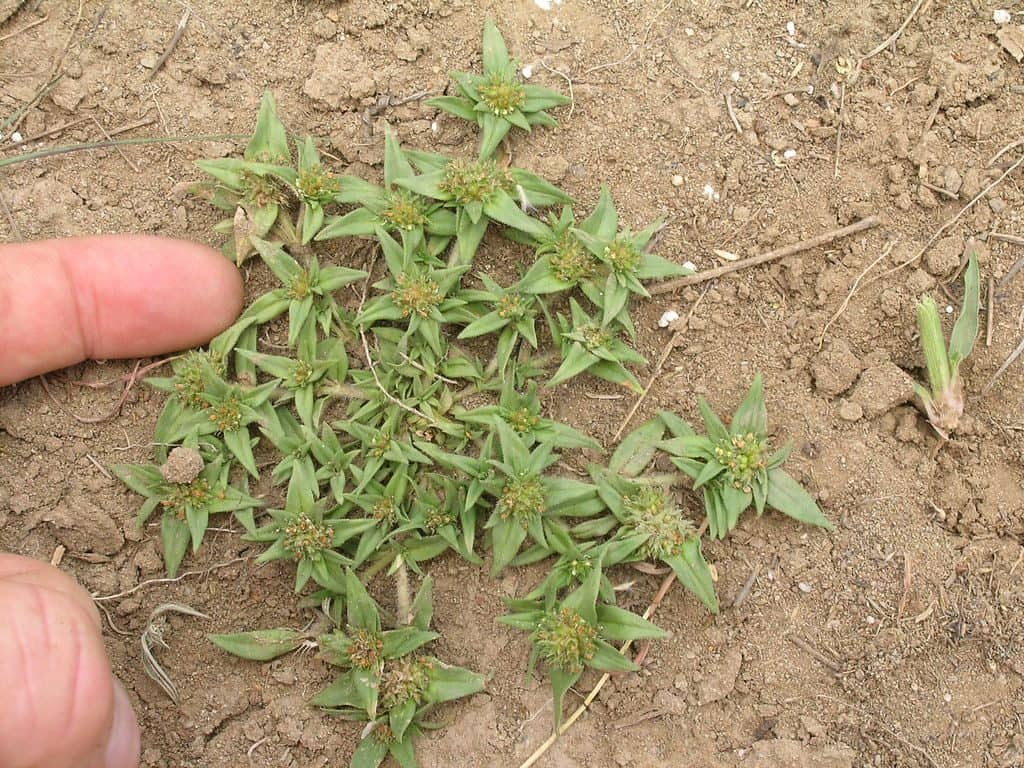 31. Use crushed stone in beds
An excellent alternative to mulch! Crushed stones in beds is a really good xeriscaping technique. Stones in your garden bed (or even patio) also mean you don't have to replace them.
Stones in the soil also help it drain well. They protect it from erosion and evaporation of moisture.
32. Consider artificial grass
Not only is artificial grass low-maintenance, but it's also pet-friendly, long-lasting, and cost-effective. It offers flexible design options while giving you a green, vibrant outdoor space.
If you have dogs, give them an artificial grass area to play on, and they won't wreak havoc on the rest of your yard.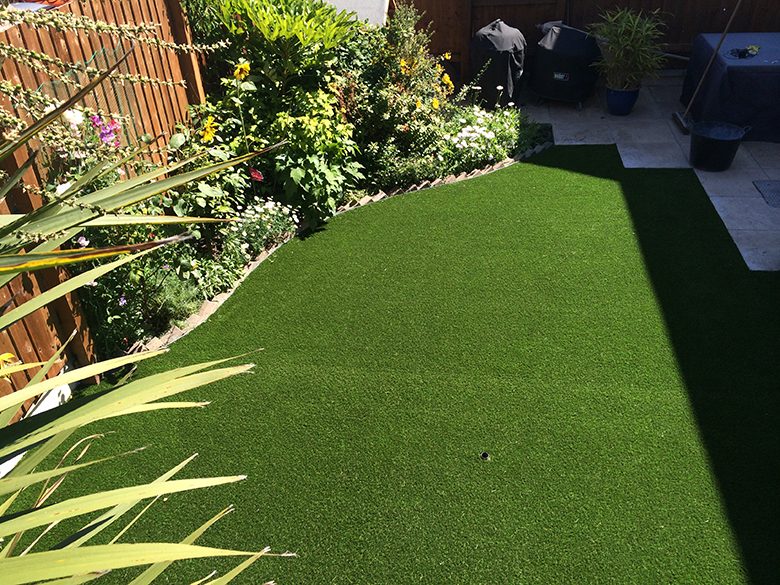 Round-up
Any gardening expert will agree that the key to a stunning garden is the right balance between aesthetics and effort. Sure, a beautiful garden is one thing. But the underlying cause is maintenance gardening.
For a simpler approach, we recommend embracing functional yet low garden maintenance. And with our little maintenance garden ideas, you'll be blown away by how simple it can be!
FAQs