Gardens — big or small — should serve as a delight to every homeowner and the entire family. They are the perfect place in your house to relax and enjoy a part of nature.
However, people with small garden spaces can sometimes be discouraged to make the most out of them since the area can be limited. Despite this, various small garden ideas can be employed to make it more functional, ensuring that you can make the most out of your small garden.
One of these ideas is the use of proper garden furniture — those which will allow you to enjoy the garden without making it too crowded. Six-seater dining tables and garden sofa sets, for example, can take up too much space and be uncomfortable to guests. Another alternative is purchasing a shed which will be able to fit into a snug section of your garden.
To solve this problem, check out our list of of the best garden furniture for small gardens!
1. Garden Bench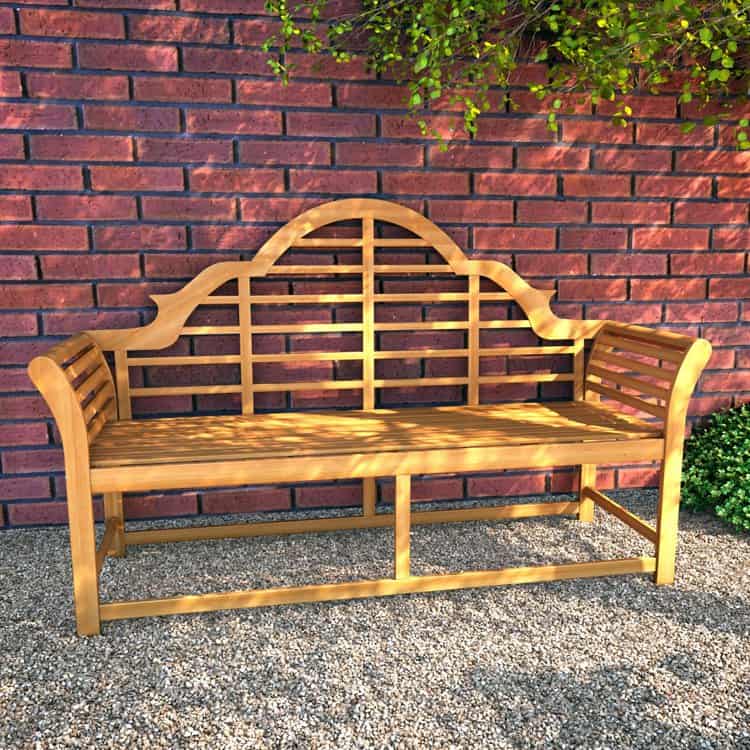 Classy and neat, benches are perfect as small garden furniture since you can simply place them against walls. They will allow you to relax in the garden without taking up its central area, making you move around freely.
While traditional wooden benches are one of the best options, some designs also come with a small middle table that allows you to enjoy a drink or two, just like our durable BillyOh Windsor Pop Up Bench with Table.
2. Sun Loungers
Perfect for a relaxing space, you can place sun loungers in the quiet corner of your garden, allowing you to lie back and enjoy the warmth of the summer months. Since most designs are foldable, you can easily store them away to free up more space when needed.
In choosing a garden lounger, you should also prioritise comfort. Aside from trying one out to suit your posture, you can also purchase deep cushions for better support.
Garden Building Direct's classic BillyOh Windsor Sun Lounger comes with four reclining positions and a complete set of cushions for ultimate comfort.
3. Bistro Sets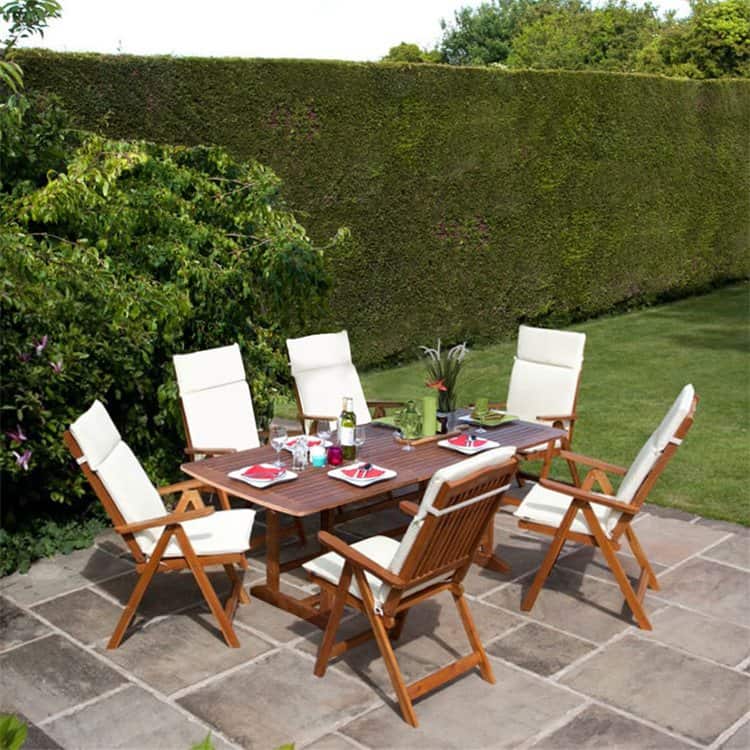 Bistro sets, which consist of two chairs and a table, are perfect for small spaces. Their materials can range from metal to wood and rattan, and they mostly come in slimline designs to fit into even the tiniest patio or balcony.
To even maximise your small garden, you can opt for a bistro set with fold-up chairs and table. You can easily store them inside the house or a space-saving garden building during the colder months or against a wall when not in use.
Our BillyOh Hampton 0.6m Round Bistro Set has a lightweight chair design constructed from rich eucalyptus wood. It also comes with a stylish round table that is just the right size for a classy, small garden.
4. Fold-up Chairs
If your space is not big enough to contain bistro sets, loungers, and benches, you can simply add a couple of fold-up chairs that go on their own whenever you want to spend some time on your garden. They are also a great small garden idea on a budget and are perfect for an evening drink in the warmer seasons.
For a long-lasting option, try Garden Buildings Direct's BillyOh Windsor Folding Chairs made up of Acacia hardwood that is portable, lightweight, and easy to assemble and store away.
5. Space-saving Rattan Furniture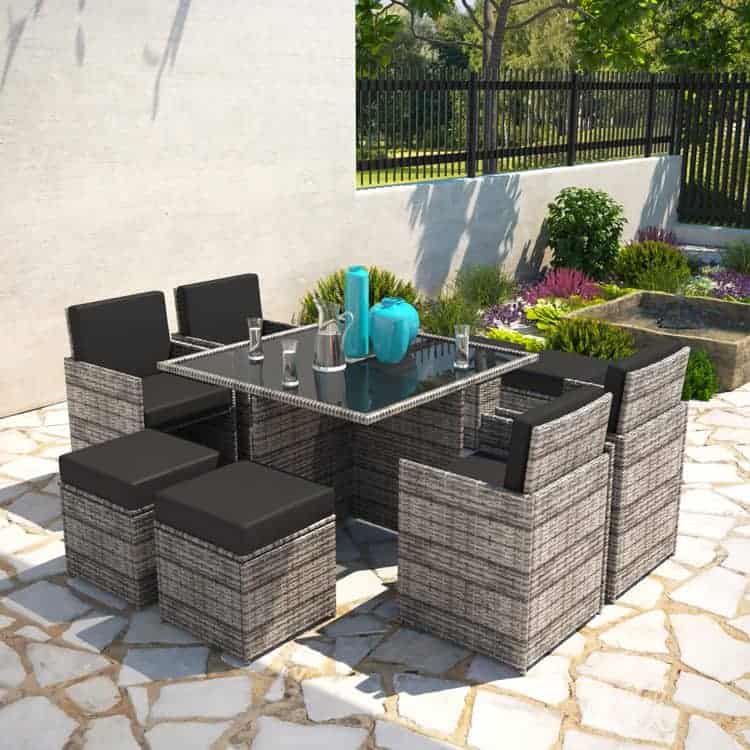 Currently one of the most popular outdoor furniture for being durable, weather-resistant, lightweight, and low-maintenance, rattan sets can also save space. They come in cube sets which allows you to tuck everything under the table when not in use. It takes up minimal space in a garden but is able to accommodate more people.
Most pieces of rattan garden furniture are also created in corner designs. They are compact and easy to set up at any small garden. Our BillyOh Modica 8 Seater Cube Outdoor Rattan Dining Set Mixed Grey is a weather-resistant model that comes with the luxury of back and seat cushions.