A playhouse is a perfect place for children to express themselves in a safe and controlled outdoor environment. It keeps them entertained for hours, providing a perfect space for exercise, creativity and imagination. But just like your home, a playhouse requires regular maintenance to keep it in top condition all-year-round. If you're looking for some aftercare for playhouse tips, then look no further; we've got you covered! Find out here how you can keep your playhouse in tip-top shape.
1. Treat Your Building Annually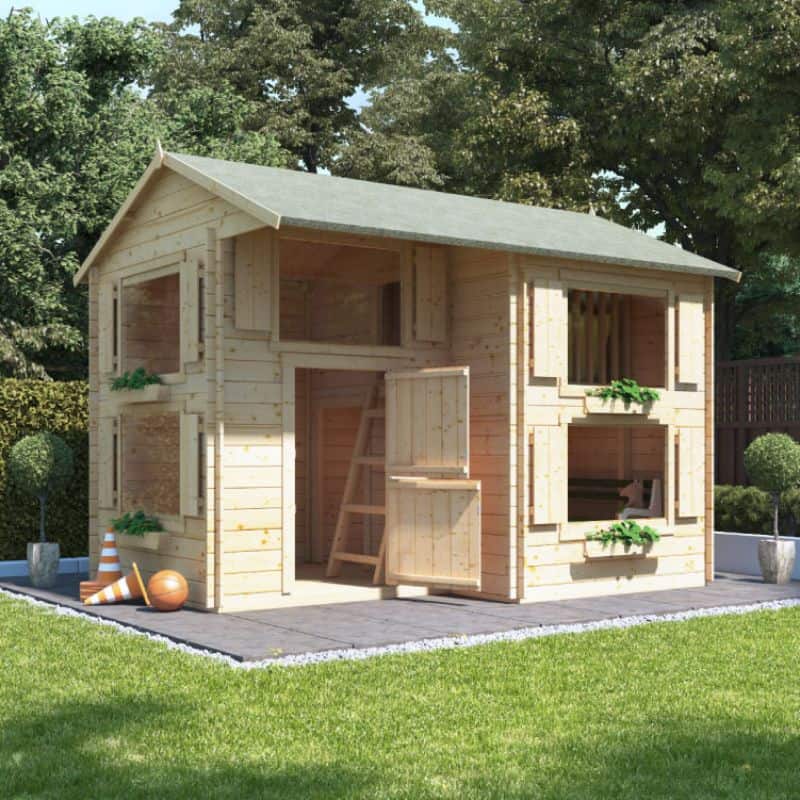 If you own a playhouse, proper maintenance is vital to keep the building structure secured against the unpredictable UK weather, especially rain and wind — which can cause the wood to split and crack if untreated. Let alone the damaging UV rays that can cause timber to grey over time.
The best way to guarantee that your playhouse will look better and last longer is to treat it with wood preservative yearly. By doing so, it will secure your garden building against wood rot, insects, and the harsh elements.
Garden Buildings Direct has talked about the different kinds of treatments you can do for your garden building — from staining, wood preservatives to pressure treatment and finish coatings.

2. General Maintenance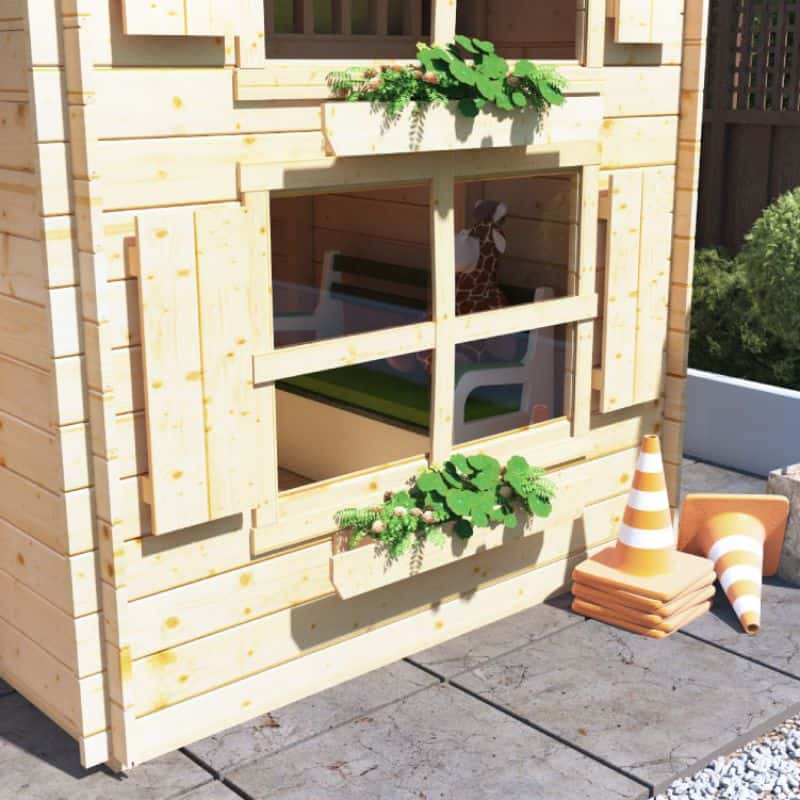 As we've mentioned earlier, proper building maintenance can guarantee your playhouse and the environment remain a clean and safe place for your little ones.
Look around your playhouse structure and see if there's any collected debris at the bottom of the building. If there are any piles of leaves, soil, or plants, it's best to clear them away as soon as possible. 
Otherwise, they could encourage wood rot and fungi. Make sure to check if there's any gathered moss. If so, clear it right away to protect the roof-felt from damage.
It's a good idea to check the building structure, including the roof felting regularly for any wear and tear it might incur over time. That way, you can fix the issues before they become a bigger problem.
3. Ventilation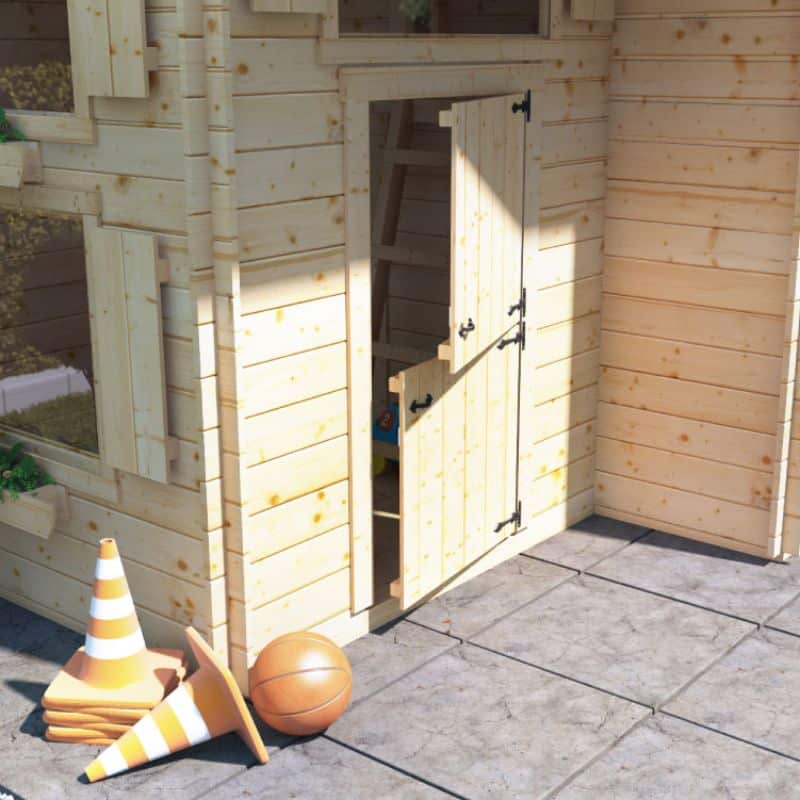 Even if your child's playhouse isn't in use, make sure to look after it, especially throughout the colder months. Ventilation is vital to prevent and remove excess moisture from the air inside the playhouse.
When the building isn't in use during the winter months, ensure that the building is ventilated to keep the air flowing inside. So when the summertime starts rolling around, your children's outdoor play area is ready for use.
Our experts also recommend not to store any soft toys, e.g. stuffed animals, inside the playhouse during wintertime as they will be exposed to moisture and could be affected by the damp air. 
4. Avoid Any Contact in Your Playhouse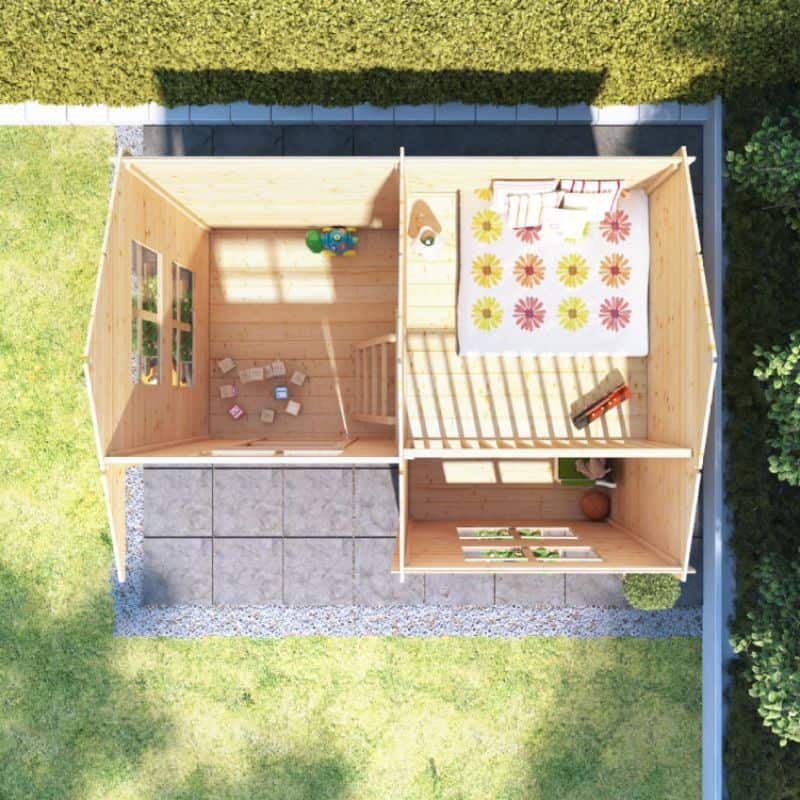 Once your playhouse has been erected in its rightful spot, ensure nothing will be in contact with your outbuilding. This could be wild plants or shrubs, or even trees with massive branches.
5. Decorate It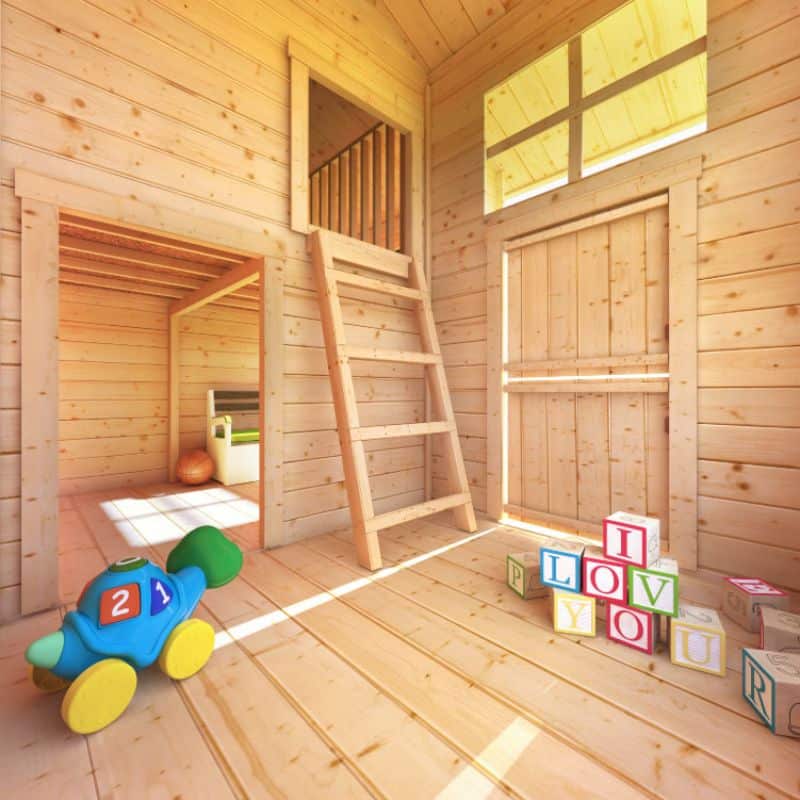 There are so many ways to make your children's playhouse more homely and colourful looking, and one of them is decorating and accessorising it with the things they love. How you wish to decorate your playhouse is ultimately determined by your own preferences, as well as the type of playhouse you have. A tower playhouse, such as the Bunny Max Tower Playhouse, offers huge scope for unique design.
With a bit of care and attention, you can provide your children with a place where their imaginations can grow throughout the years! Make sure to keep these helpful aftercare for playhouse tips in mind, so that your little ones can make the most out of it!