In the world of wooden and plastic garden rooms, metal garden rooms have also risen to fame. Their durability, affordability, and customisable design options make up for their popularity.
There's so much to learn about these steel garden buildings, and this guide is a great starting point. Keep reading to explore the benefits, the different types available, and how to choose one.
Exploring Metal Garden Rooms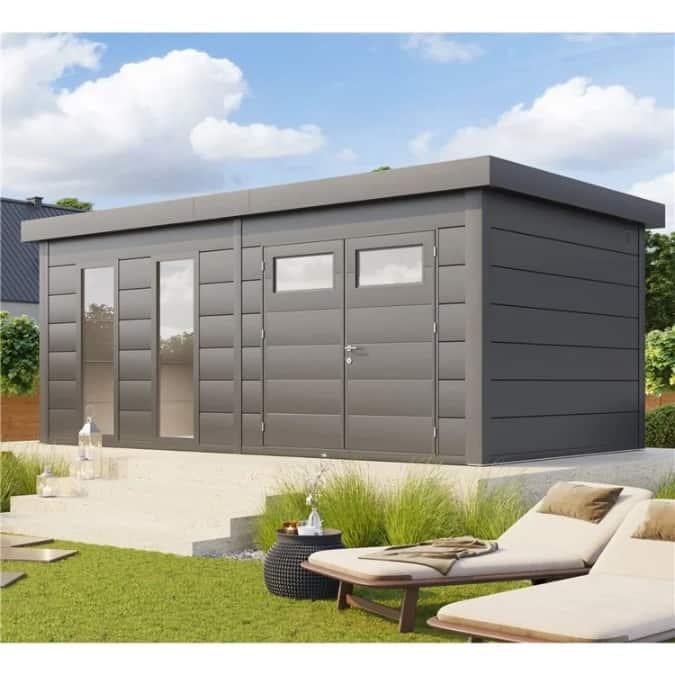 A metal garden room is a versatile and durable structure made from steel frames. The sturdy galvanised steel frame provides a solid foundation and structural support. Like its wooden and plastic counterparts, it can be used as a home extension or as a standalone outdoor room.
The design structure typically includes insulated panels. These panels help regulate the temperature and make it energy-efficient. They can be made from various materials, such as aluminium, steel or zinc.
Steel frame garden rooms are available in a wide range of sizes, shapes, and sizes. Modern units can also be finished with different colours to match your home's aesthetic.
Metal vs wooden vs plastic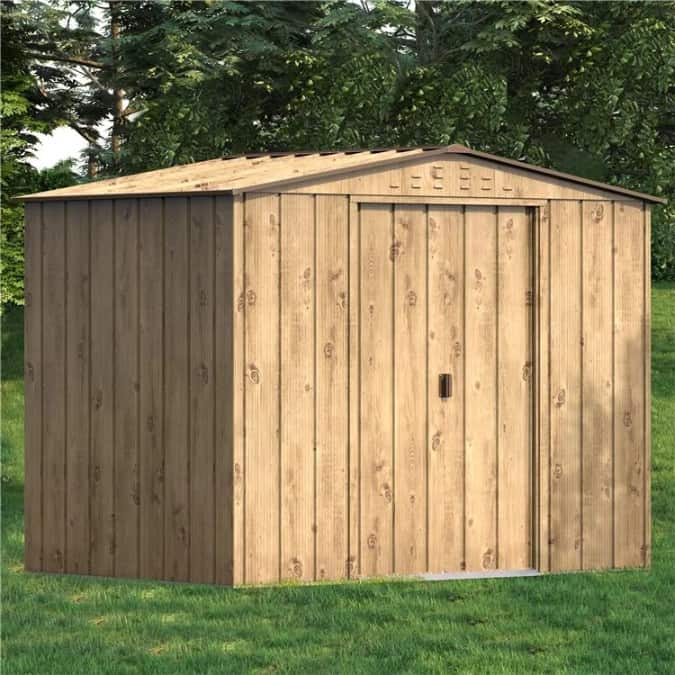 The key difference between metal and plastic lies in their strength and durability. Plastic garden rooms are lightweight and may not hold up well in severe weather. The metal types, in contrast, are much stronger. They can withstand heavy snowfall, strong winds, and other environmental factors.
Moreover, metal garden rooms don't rot, warp, or attract pests like wood. They're low maintenance and energy efficient, to add. The customisable option allows you to design it to fit your style. This makes them a flexible and practical addition to any garden.
Finding Your Perfect Match: The Different Types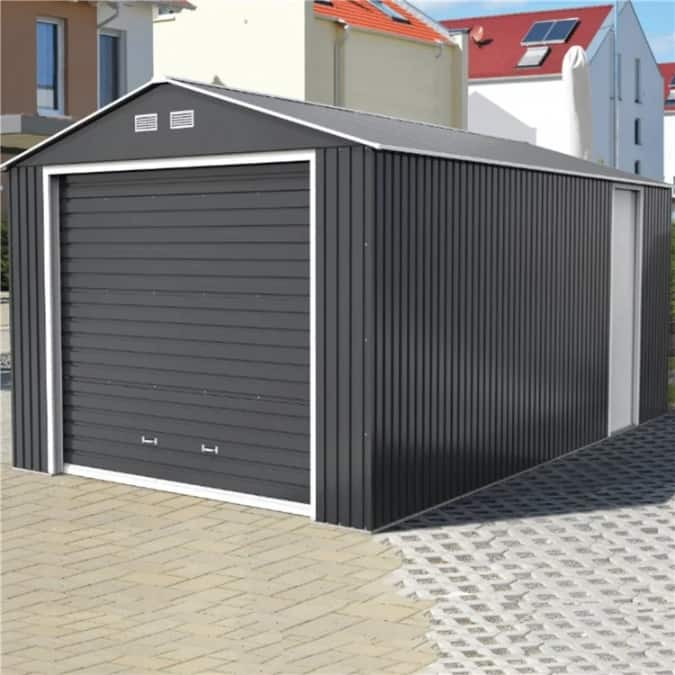 Here's an overview of the common types of metal garden rooms available on the market:
1. Steel frame garden rooms
Steel is known for its strong, durable, and requires minimal maintenance. Metal garden rooms are fire-resistant, making them a safer option for outdoor spaces.
They can be customised to fit any size or shape. What's more, they can be finished in a range of colours and textures.
2. Aluminium garden rooms
Aluminium is a lightweight and flexible material that is easy to work with. This type of garden room is resistant to rust and corrosion. Like steel, they can also be painted or powder-coated to match the exterior of your home.
3. Corten steel garden rooms
Corten is a type of steel that has a rusted appearance, creating a unique and striking visual effect. This type of garden room is a popular choice for modern and industrial outdoor living spaces.
4. Modular garden rooms
Modular garden rooms are pre-manufactured units that can be assembled on-site. They are easy to install and can be customised to fit any size or shape. Their portability also makes them a great option if you move or change your garden style often.
The right type of metal garden room for you will depend on your taste, budget, and the style of your home.
Making the Right Choice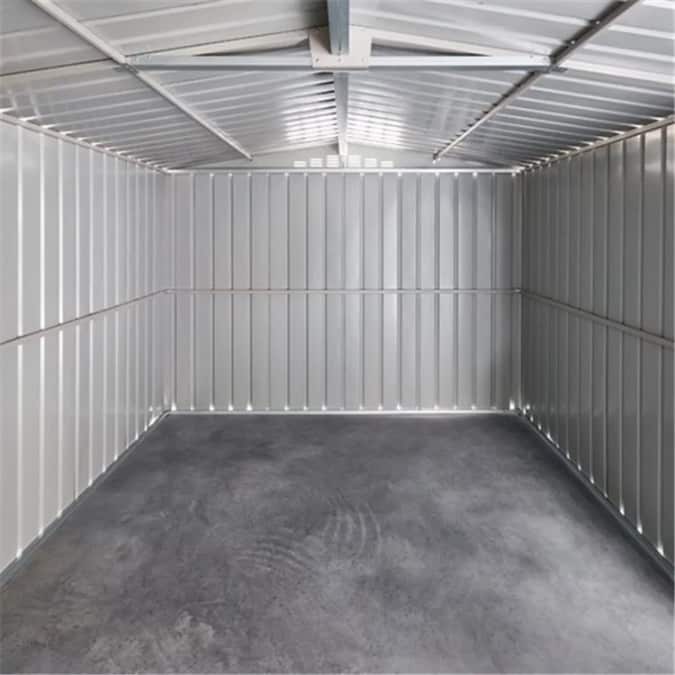 Here are some tips on how to choose the right metal garden room for your needs:
Tip 1: Determine your needs
Before shopping for a metal garden room, consider what you will be using it for. Will it be a home office, a gym, or a relaxing space to enjoy the outdoors? Knowing your intended use will help you narrow down your options.
Tip 2: Consider the size
The size of your metal garden room will depend on your available space and intended use. Measure your garden and consider the size of the unit to accommodate your activities.
Tip 3: Think about the design
Metal garden rooms come in a variety of designs, from contemporary to traditional. Weigh in the style of your home and choose a design that complements it.
Tip 4: Look at the materials
Different types of metal garden rooms are made of different materials. Consider factors such as durability, maintenance requirements, and resistance to the elements.
Tip 5: Consider insulation
Insulation is important if you plan to use your metal garden room year-round. Make sure the model you choose has enough insulation to keep you comfortable in all seasons.
Tip 6: Think about windows and doors
Windows and doors can add natural light and ventilation to your metal garden room. Think of the number and placement of windows and doors when choosing a design.
Tip 7: Check for building regulations
Ensure you meet all the building regulations and zoning laws in your area. Check with your local authorities before purchasing.
By keeping these factors in mind, you can ensure your investment is worthwhile.
The Many Ways to Use a Metal Garden Room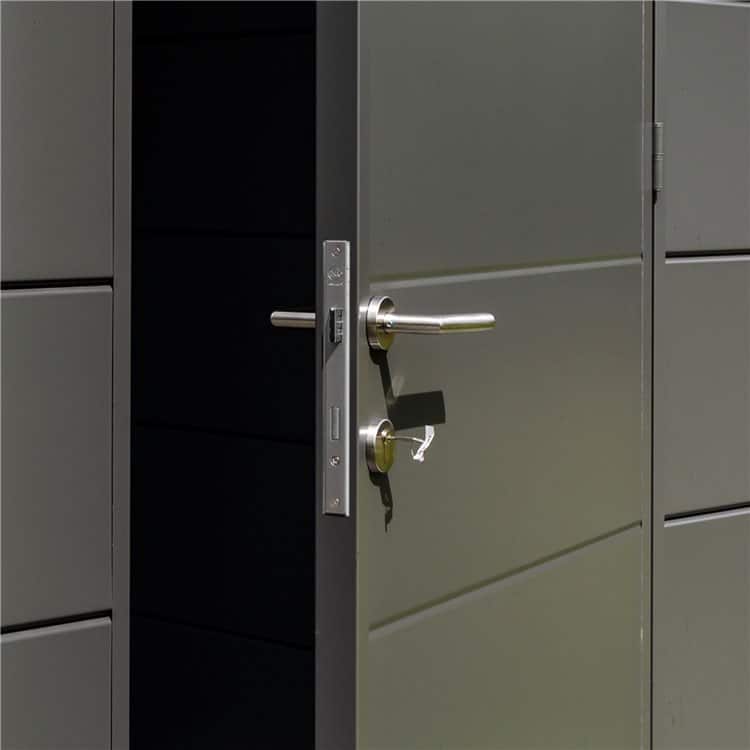 Metal garden rooms and metal summer houses are versatile and can be used in a variety of ways to enhance your home's living space. Here are some ideas to inspire you:
Garden office
If you work from home but need a quiet and separate workspace, a metal garden room can be a great solution. As long as it's well-insulated, it can provide the right environment to focus on work.
Home gym
A metal garden gym can give you a private room to stay fit without having to leave the house. You can have the space to yourself and not worry about disturbing others or feeling awkward.
Playroom
Take this opportunity to spoil the kids and give them their own place to play and have fun! Equip the garden room with kid-friendly furniture and toys, making it a safe nature for them to spend time.
Guest room
A metal garden room can serve as a cosy guest room for visitors who come to stay. It can provide privacy and comfort with the perks of an outdoor experience.
Entertainment room
Alternatively, transform it into a place for entertaining guests and hosting parties. Install a sound system, TV, and other entertainment systems. This can make an excellent place for socialising and relaxing. Even better, with a garden pub shed on the side.
We hope this guide has helped you choose a metal garden room that meets your needs. Most importantly, a unit that can enhance your outdoor living space for years to come!
Metal Garden Rooms