The nature of the workplace has changed hugely in the past couple of years. The transition from working in a physical office environment to working from home has been a rapid one. As a result, many people are now taking their working from home experience to the next level with a fully insulated garden office or a premium insulated garden room.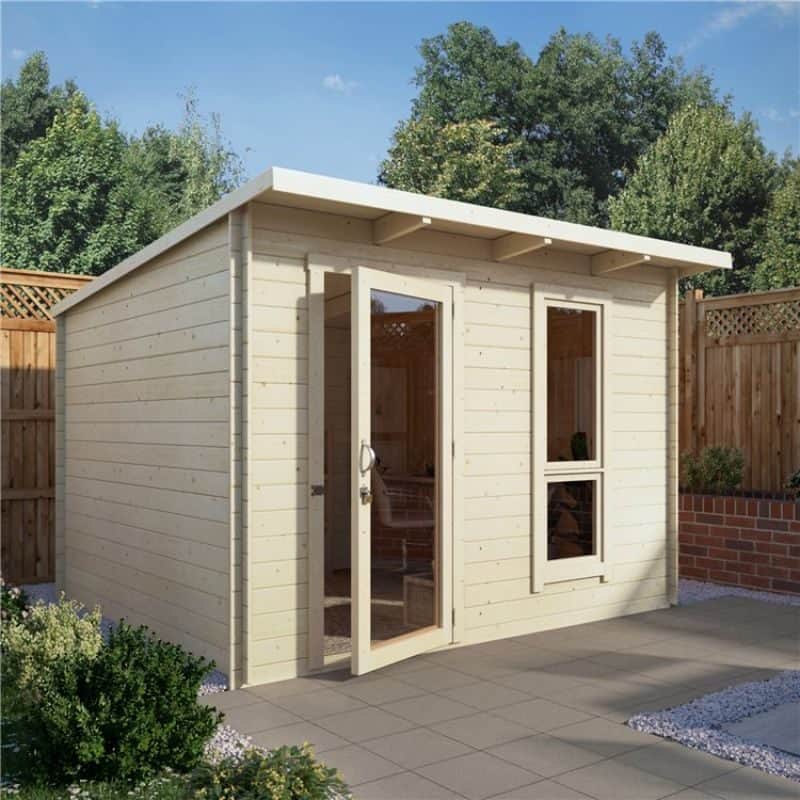 There's little better than having a peaceful and comfortable working environment—away from busy family and home life. But what if you don't have a spare room that can double as your home office?
While working at the kitchen table represents a temporary solution, you'll likely find yourself quickly yearning for a workspace that's altogether more comfortable and practical.
This is where garden offices can be of service. Reduced start-up costs, no travel time, and greater work-flexibility are just a few of the benefits that you can take advantage of when working from home in a garden office.
But what makes an insulated wooden building even more effective and efficient when it comes to productivity?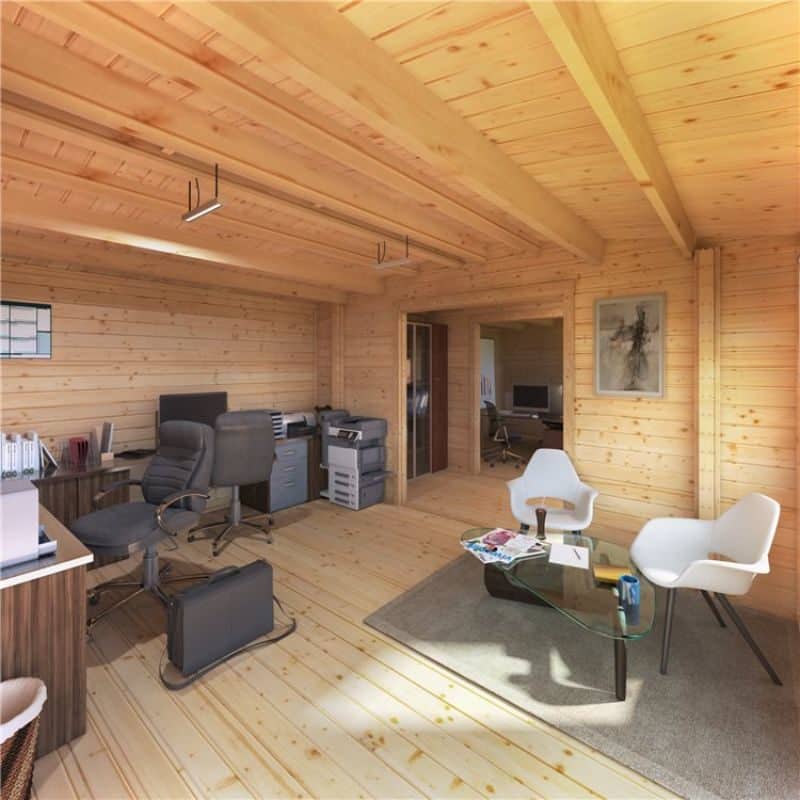 Working from home will afford you flexibility, but you need to keep in mind that it also can demand a lot from you in return. 
Staying focused can be difficult, and so can maintaining a healthy distance between your personal and professional lives.
Having a dedicated working space will provide you with a healthy separation from your home life. What's more, working in an insulated garden room lets you be productive in peace and comfort all year round, no matter the season or weather.
Here at Garden Buildings Direct, our garden offices are carefully designed to provide an ideal solution for working from home. Most of our garden office units feature thick and durable tongue and groove boards throughout, which contributes to keeping the structure cool in the summer and warm in the winter.
---

---
With full-length double doors and shatterproof single glazed windows that offer a light and airy feeling, they create an environment that's perfect for productivity, without compromising on comfort.
Listed below are the benefits that come with working from home in an insulated garden office.
1: Work in Comfort with Thermal Insulation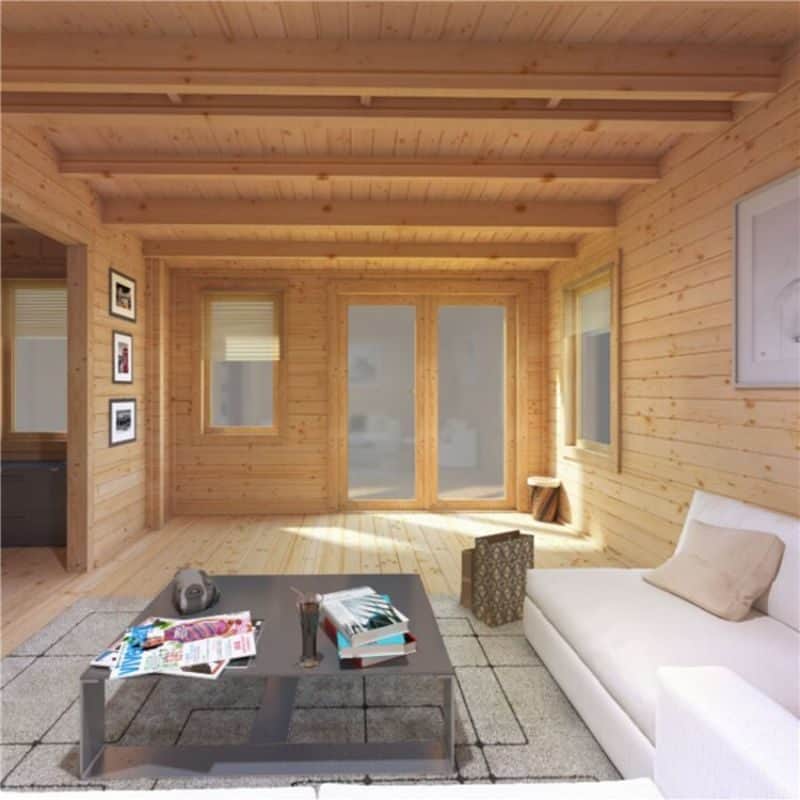 Your garden office will likely be filled with electronics, such as desktops, monitors and printers, to name just a few items. 
It's important to be mindful of volatile temperatures which could potentially damage the valuable belongings stored in your garden office. Storing your items in a climate-controlled environment can guarantee the protection of your valuables and belongings.
Proper insulation also helps in regulating not only extreme cold and heat, but also humidity. Reducing the risk of moisture will make your garden room a much safer place for installing electricity. This allows you to install lighting, along with power points for using electrical appliances such as those listed above.
2: Cost-Effective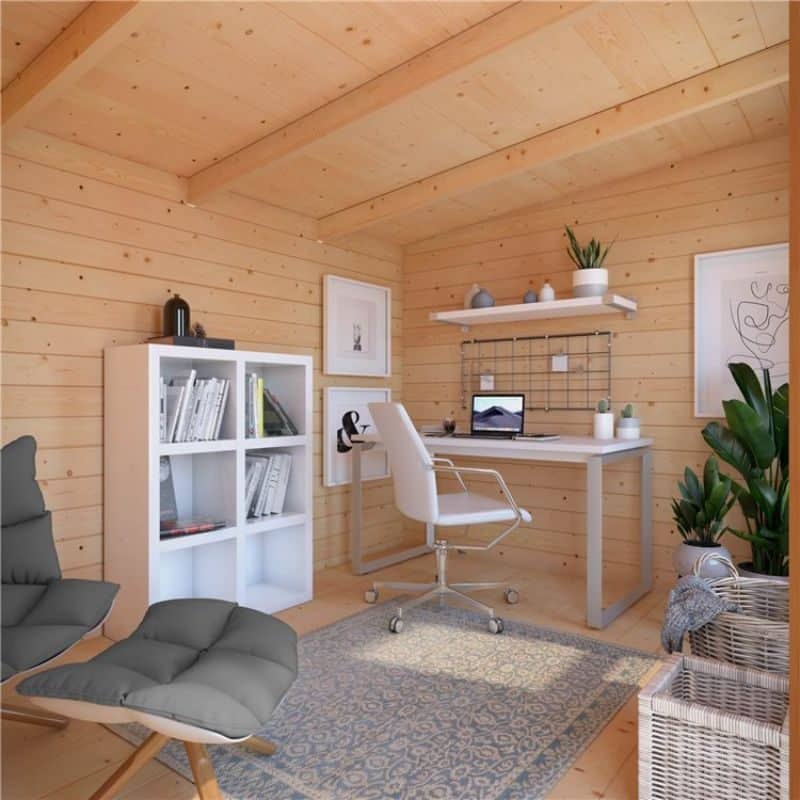 If you're working from home, chances are you'll save money. Apart from lower commuting costs, investing in an insulated garden office can financially benefit you in the long run. 
Not only are they highly cost-effective, but they also require a minimal degree of maintenance. This makes insulated garden rooms perfect for those who have little time to spend in ensuring their building remains in tip-top shape.
Moreover, an insulated garden office can make your daily work routine easier. Plus, you don't have to worry about long journeys in often arduous weather. All you need to do is to take a few steps from your home to your office, and you'll be welcomed by a climate-controlled working environment.
3: Low Maintenance
The convenience and reduced costs that come with a maintenance-free garden building are undeniable, and insulated garden offices are no different! Whereas, an uninsulated garden building may incur additional energy costs in the future, due to requiring heating and cooling devices in order to properly regulate temperature.
Insulating properties alone can lessen the need for heaters, significantly reducing your electricity bill as a result. Not only that, but low energy consumption results in lower emission of pollutants in the air, meaning a reduced carbon footprint.
---
4: Good For Your Body, Mind and Soul
Imagine being surrounded with the natural setting of your very own garden during your working day. Having no daily commute means travelling isn't required (with the exception of the 30 second walk to reach your office). Moreover, crowds can be avoided, as can the often distracting sights and sounds of everyday urban life.
With an insulated garden office, you'll not only be working in a natural living environment that helps in calming your mind but one which has the potential to keep your body temperature at a comfortable level.
Reduced noise also results in a calm mind and can act as a form of alleviation to health issues such as stress and anxiety. Plus, a clean supply of air will help in reducing various respiratory ailments.
5: Floor Insulation = Better Ventilation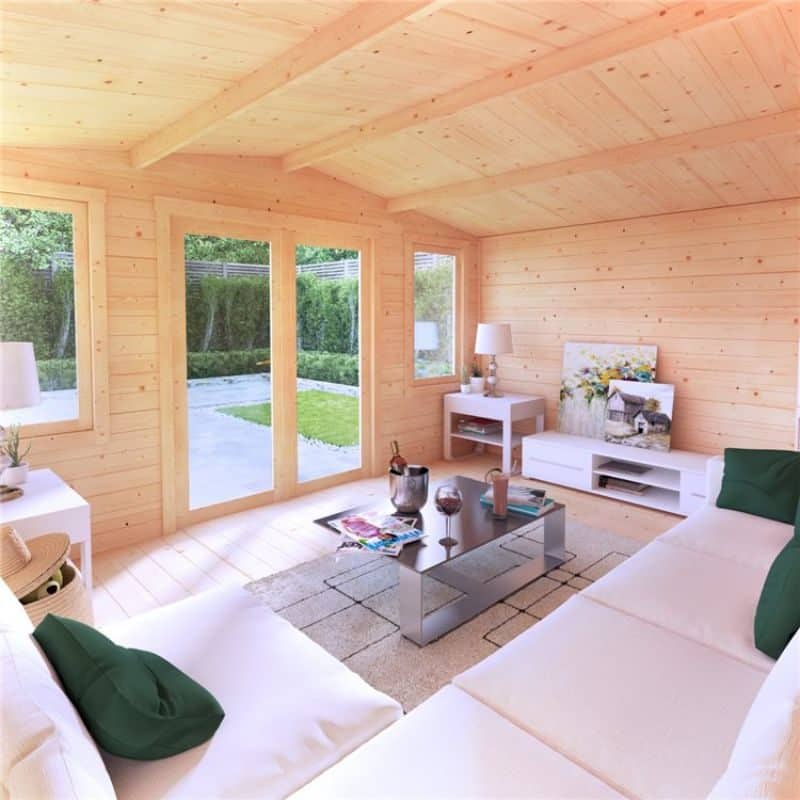 The most important and satisfactory of these benefits is that your garden office will be kept cool in the summer and warm in the winter. With this, nothing can stop you from fulfilling your work duties and responsibilities throughout the year, irrespective of often temperamental weather.
Insulating your building structure is an effective way to remove the moisture and prevent humidity from being trapped, especially within the flooring. Otherwise, moisture will become present throughout the building, causing mould.
To prevent a situation that involves working whilst surrounded by damp and mould, an insulated garden office is key! When choosing insulation for your garden room, make sure to include the flooring for better ventilation, improved air circulation, and a reduced amount of energy.
Working From Home: Things to Keep in Mind
If you're using your pre-existing garden building as a home office, then you'll want to make sure that your building is well ventilated so you can take full advantage of it throughout the seasons. Look for the best type of insulation that can keep you cool in the summertime and warm in the wintertime.
When purchasing your chosen garden office or log cabin, be sure to keep an eye out for the design insights. Your chosen wall thickness will have a significant impact on the insulation value.
Our experts recommend considering insulation if you have either 44mm or 70mm timber walls. This will surely guarantee you comfort and cosiness while using your building in the winter. Essentially, you'll feel the benefit year-round and only have small energy costs to pay as a result.
Lastly, you'll need to carefully consider the position of your garden office. For instance, having your building door and windows facing south will help in maximising the amount of daylight and warmth that the room receives. 
But due to the risk of overheating during the summer months, you may need some shade to keep your structure comfortable on hot days. For example, large greenery that stoops over your garden office.
Garden buildings must be built on a flat surface, so some groundwork preparation is needed unless you already have an even platform. When it comes to your insulated garden room or log cabin, the ideal base is a solid, concrete slab. You can lay this yourself or ask for professional help with installation.
You'll also want to make sure that your garden building doesn't overwhelm the space you have available. If you wish to work peacefully and without having someone come to your property and further inspect your garden office, check with your local planning office first to see if you need permission – particularly if more than half of your garden will be taken up.
Shop Insulated Cabins