We understand how storing your favourite bike can sometimes prove to be tough and challenging, especially when it comes to finding the perfect bike sheds. That is why we have decided to round up some brilliant ideas for storing bikes in the comfort and safety of your own home.
If you're looking for some smart ways to make storage space for your wheels, then why not take some inspiration from these excellent cycle storage solutions? They really do take bike storage to the next level!
Don't worry; we know that keeping your dirty wheels in the house isn't everybody's cup of tea, so if an outdoor bicycle storage shed is more your kind of thing, then check out some of the more conventional bike storage solutions we've included at the bottom of this post.
Don't have an outside bike storage shed? Take a look through some of the various options below and see which bicycle storage solutions, suits you best!
1.  Bookshelf Style Bike Storage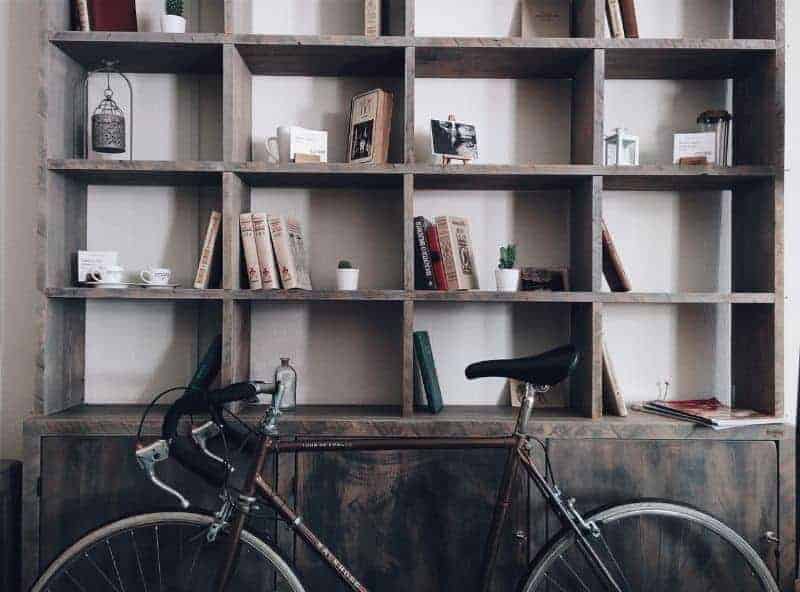 2. A Stairway Space-Saving Bike Storage
3. The Storage Unit (Trendy Cycle Storage)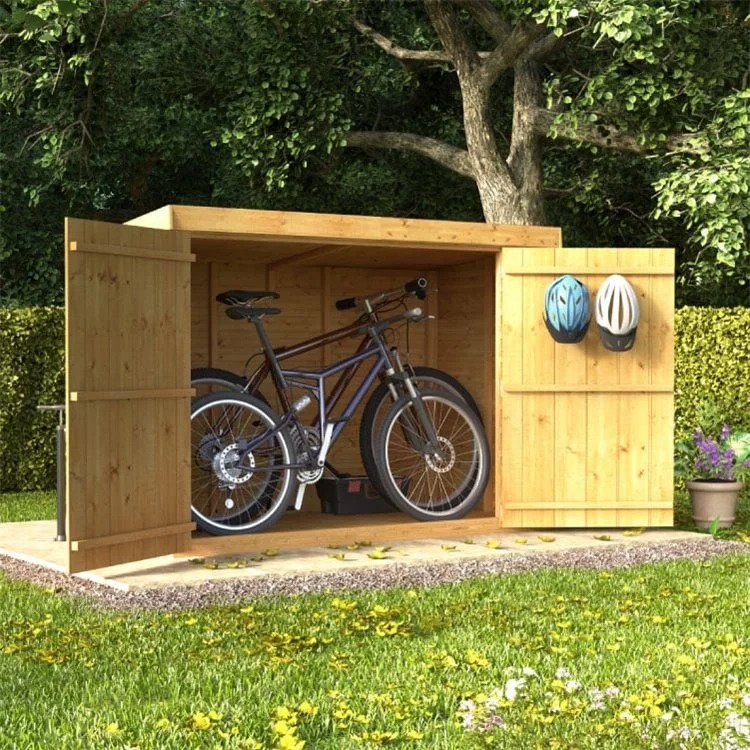 Check out the Mini Master Pent Bike Store.
4. Suspended Ceiling Bike Storage Solution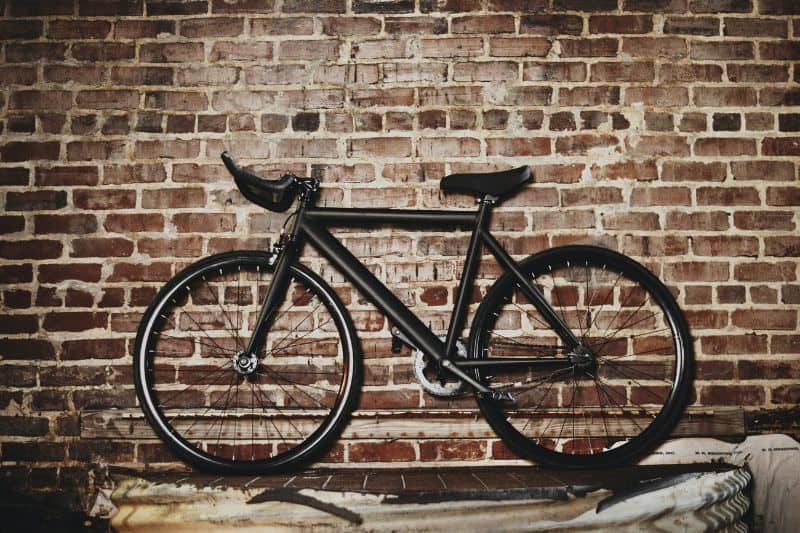 5. Classy Indoor Bike Storage Stand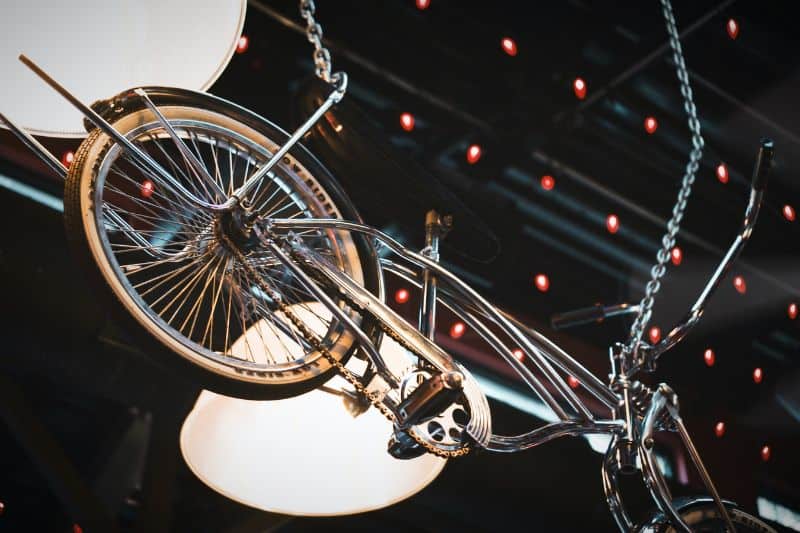 From Our Customers
Not interested in wheeling your bike in the house and hanging it from the ceiling or plonking it on the wall like modern art? Well, you're in luck, because here we have some more traditional outdoor bike storage solutions (and what our customers said about them). Enjoy!
The BillyOh Hyper Store Tongue & Groove Pent Garden Storage Unit With Floor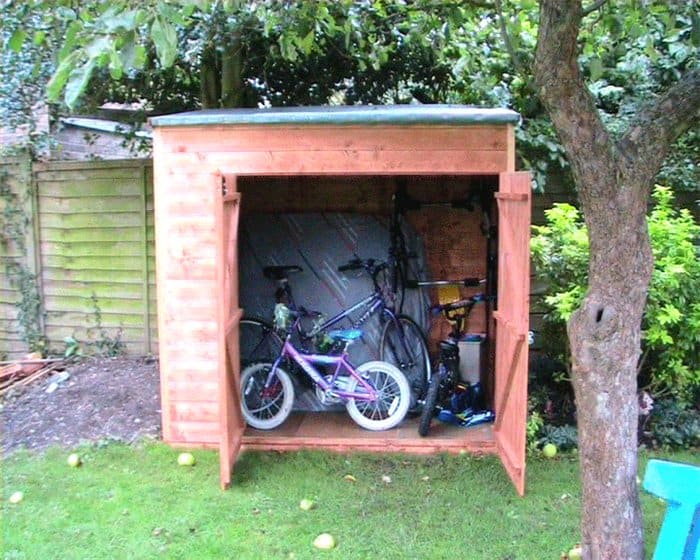 The BillyOh Keep it Tidy XL Overlap Storage Unit With Floor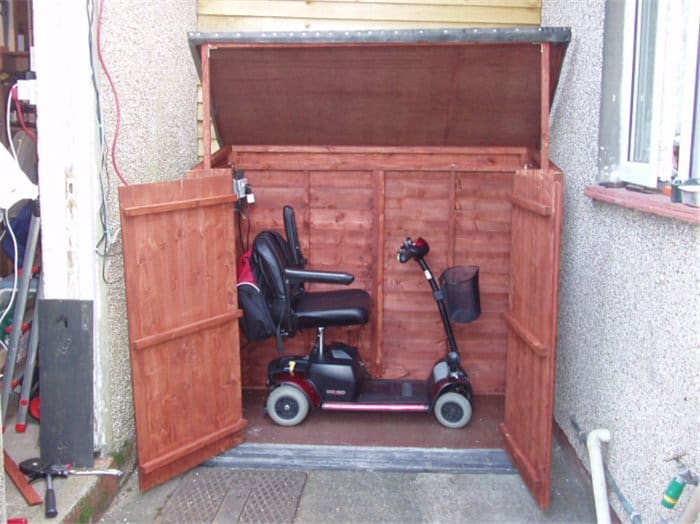 Ernest Howells – 'This does the perfect job.'
BillyOh 28mm Premium Motorbike Store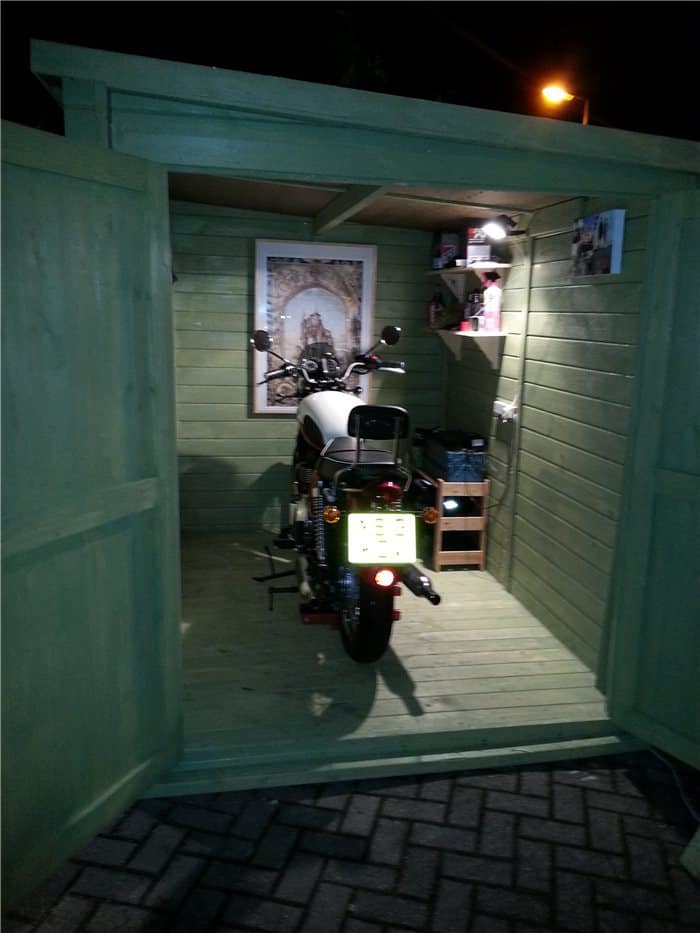 Philip Disney-Spiers – 'My BillyOh motorbike shed!'
The BillyOh Super Store Tongue and Groove Pent Garden Storage Unit With Floor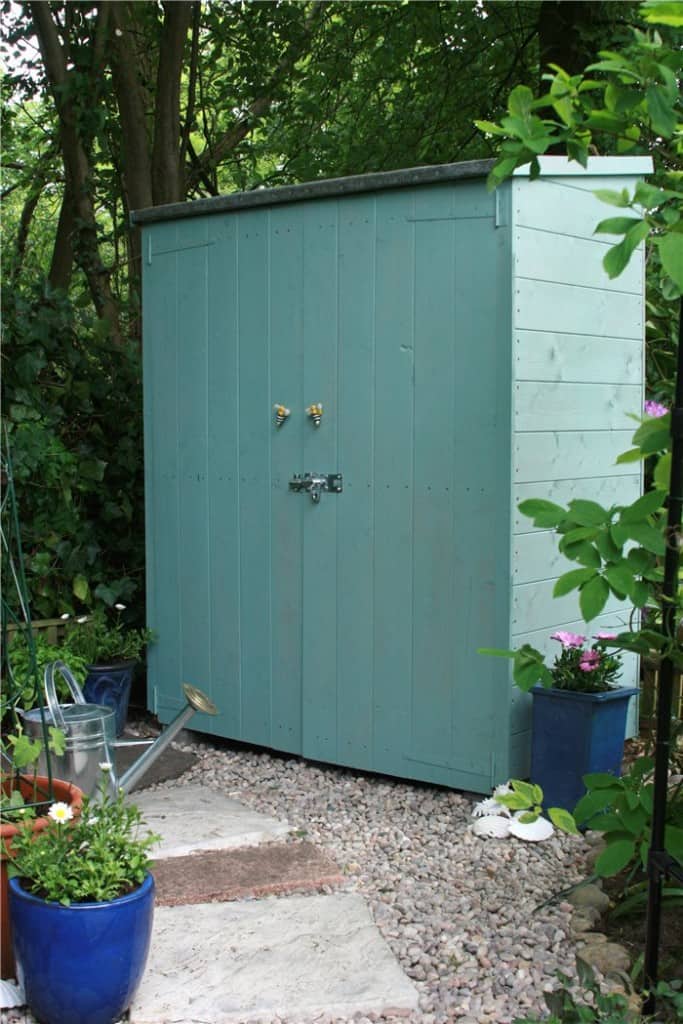 Pam – 'We're really pleased with our little shed, which is a real feature of our garden!'
The BillyOh Pent Outdoor Bike Storage Range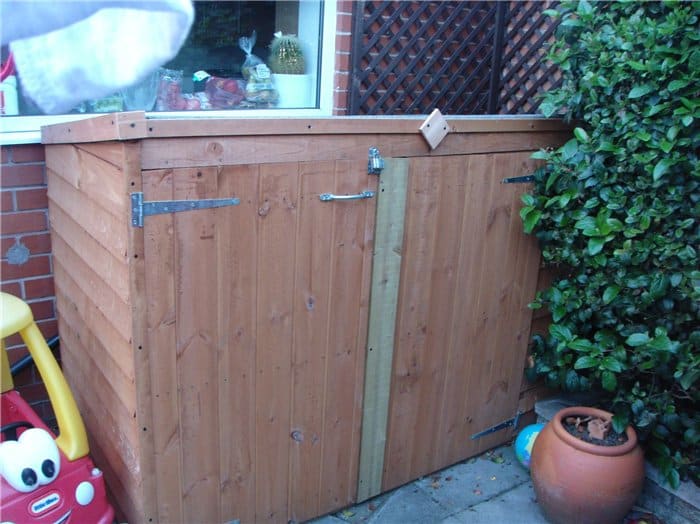 Andrew Parkin – "Great storage solution when space is at a premium."
Can't see any outdoor bike storage solutions that appeal to you here? There are many more options to choose from on our website, so get the best in a bicycle storage shed by checking out our wide range.
Choosing the Ideal Bike Shed for You From Us!
If you're fortunate enough to have the required space to store your bike, whether on the floor or hanging on-wall-mounted bike racks, then no need to worry! Otherwise, you'll need to resort to some clever storage solutions, so let's begin with choosing the right bike storage for you from one of our collections!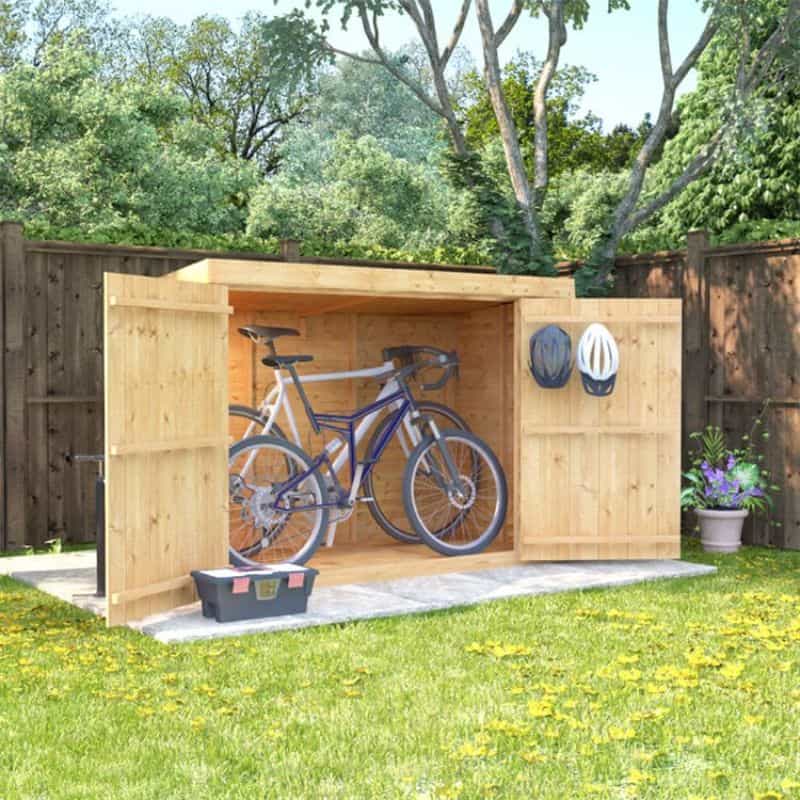 Where to store your children's bikes is a question that this storage unit answers. Available in a 6×3 size, our Mini Keeper Pent bike shed is compact and great value for money, combining traditional overlap cladding with a modern pent design.
It shelters and protects the bikes from being left outside in the cold and wet. Plus, it's spacious enough to house a variety of adults and children's bicycles, including accessories, all under the same roof.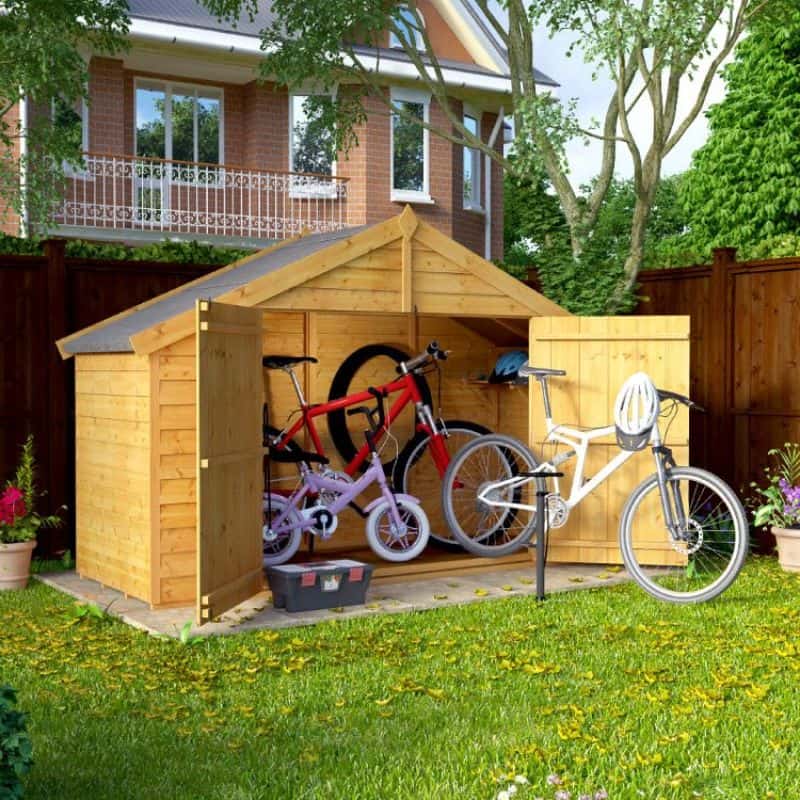 Store your bikes and accessories with ease in this excellent value apex bike storage unit! Our Mini Keeper Apex shed is designed with a value overlap construction, offering ultimate weather protection to keep most of the weather out. It gives your bikes the needed protection against the elements, avoiding metal parts from rusting or seizing in wet weather.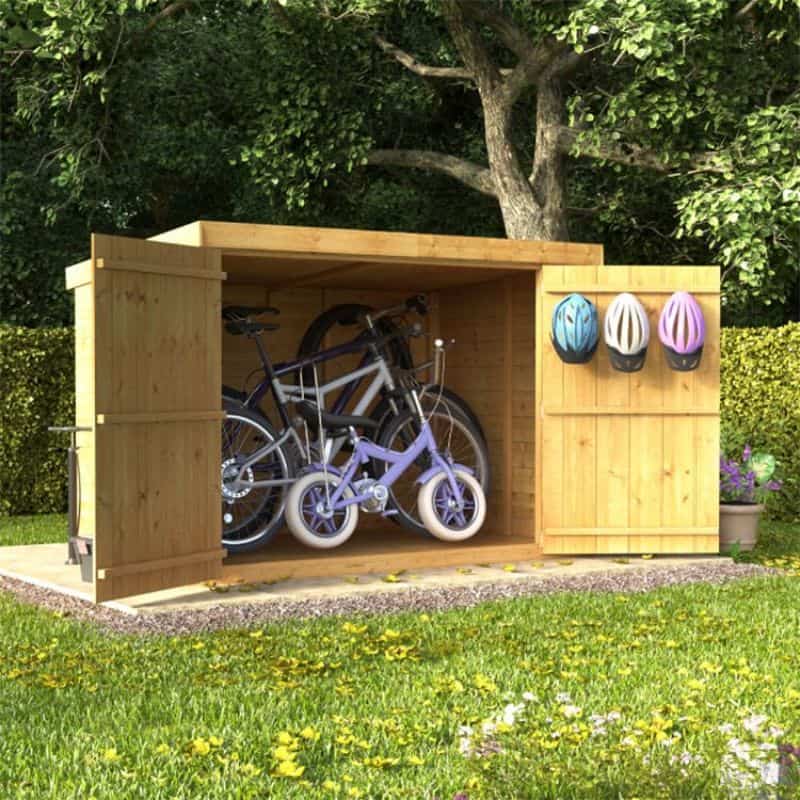 Whether you cycle to work or school, or when on family day trips, our Mini Master T&G Pent bike store ensures that your bikes are always ready to go! It also provides quick and easy access, thanks to its extra-wide door opening. 
What heightens this above our overlap wooden sheds is that the doors and panels are designed with an 11mm tongue and groove cladding. 
The T&G cladding uses interlocking boards that slot together to give the outbuilding a sturdier construction. Meaning, this provides much better weather protection and a premium finish, keeping your bikes and other items out of the weather.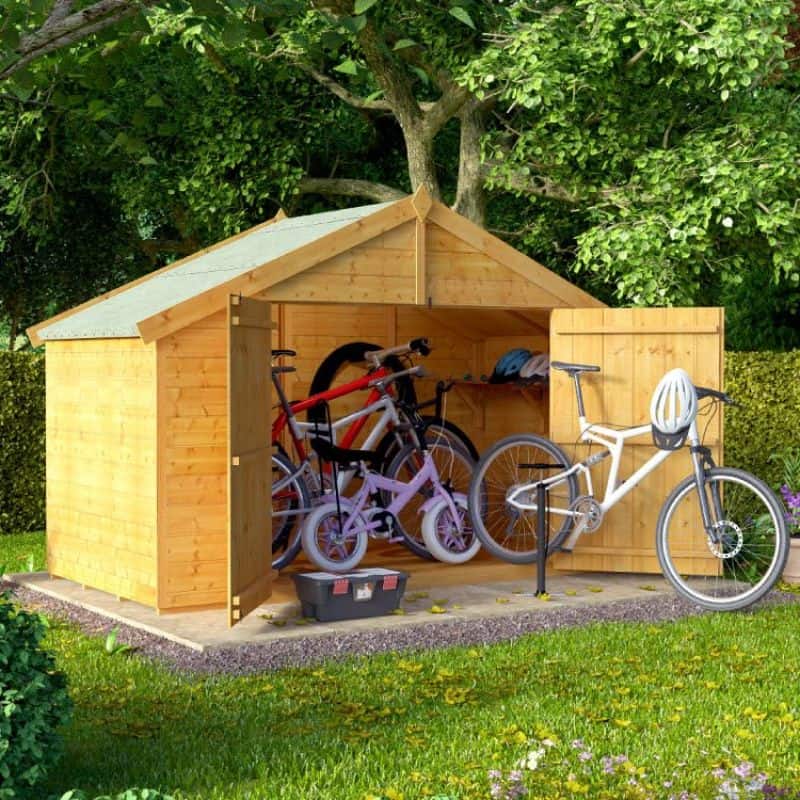 You can now keep your treasured bikes and accessories safe and sound with this premium quality bike storage solution! Available in 3×6, 4×6, 3×8, and 4×8 floor spaces, with the additional height provided by an apex roof, our Mini Master T&G Apex bike store is compact with solid construction and weather-resistant cladding.
Moreover, this storage gives your bikes and equipment extra protection from the harsh elements with its solid T&G construction, with the overall appearance of these boards also providing a modern touch to your outdoor space.
Whether it's wooden sheds, metal storage, or plastic storage, as long as it keeps your bikes organized and safe from the elements, go for it! Garden Buildings Direct offers purpose-built bike stores, designed to house whatever form of bike transport you require with consummate ease.
Our bike storage units are guaranteed to protect your bike against the colder months and harsh weather conditions. Bonus: not only will they fit your bikes and your kid's bikes, but they may also be big enough to operate as a workspace in the event that you need to perform tasks such as changing tires and other forms of bike maintenance. 
Shop Bike Storage