The warm weather has arrived and what better way to celebrate the sun than throwing the best backyard bash? With summer parties and outdoor activities in full swing, the perfect time has come to fire up your grill once again and have the best BBQ summer party ever!
And sure, there are tons of tips and tricks available online, but it can be overwhelming to try and find them all. Lucky for you, our team has curated 80 BBQ ideas in one article to help you save time.
From unique themes and ideal grilling equipment to mouth-watering menus, cool and tasty refreshments, and fun outdoor activities – we've got you covered!
80 BBQ Ideas For the Ultimate Summer Party
1. Pick a BBQ Summer Party Theme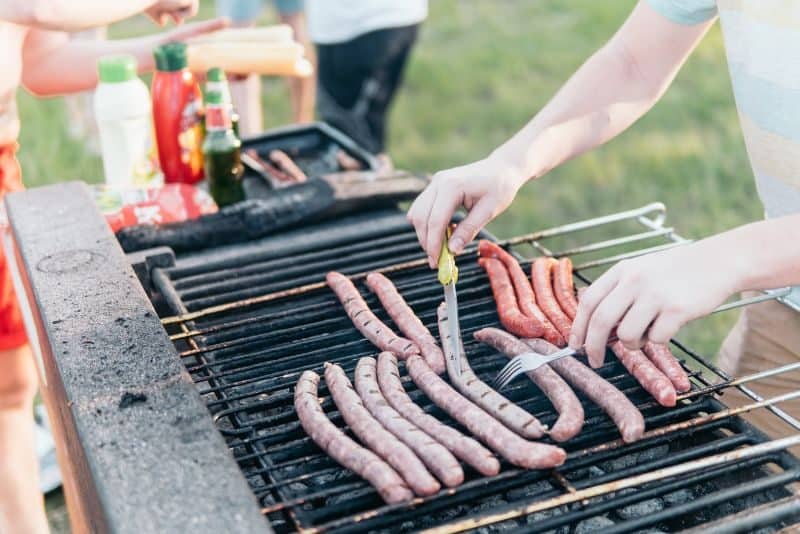 One of the first steps you could consider when hosting a summer BBQ party is a theme. Picking the perfect BBQ theme sets your party in motion, helping you decide what kind of decorations to put out and the overall food choices.
A few of the most common summer BBQ party themes are the following:
Traditional Country BBQ Party

. Sticking to a classic theme that you can put your own twist on.

By The Sea Party

. Looking for a unique summer BBQ party theme? Then tap into your seafood side with a 'By The Sea' grill party. Instead of the usual red meat and chicken, you can feature some of your favourites like grilled shrimp, scallops, salmon, seafood skewers, and more.

S'mores Camping Party

. Summer BBQ parties are the perfect opportunity to enjoy other summertime favourites too, like 

s'mores

and

campfires. 

Between fireside chats and tasty treats, no one will want to leave the party.
Other great themes include:
Garden tea party

Tropical; think floral shirts & flower garlands

Decades: 70s, 80s, and 90s are crowd-pleasers

A fiesta

A favourite film
2. Don't Forget About Making the Guest List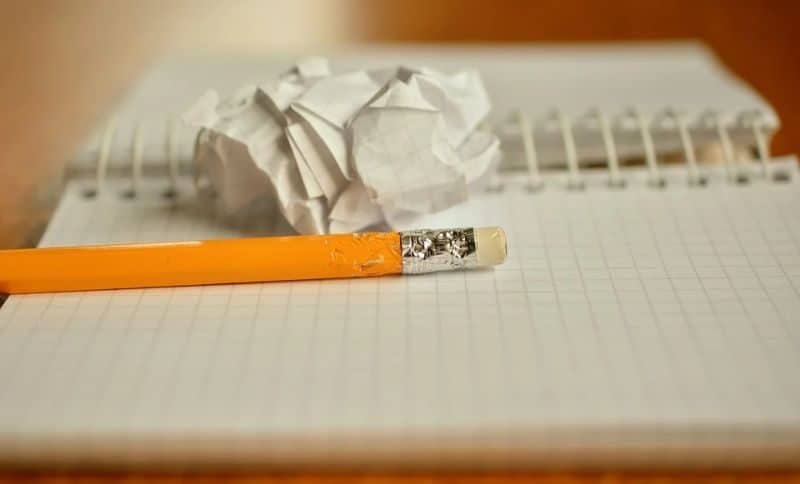 Creating a checklist when hosting a BBQ summer party is essential, and making the guest list is no exception. If your chosen theme is a backyard BBQ dinner party, for instance, you'd likely invite friends but not kids!
Once you've completed your family and friends list, make sure you send out the invitations in a timely manner. Don't leave invitations until a day before the party!
3. Layer Your Tablecloths for Decorations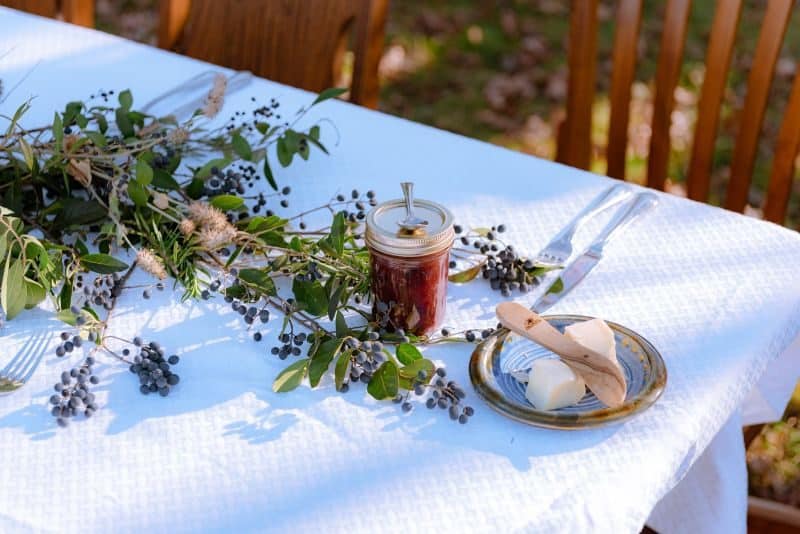 Table linens help to convey the theme of your BBQ party. One of the most common tablecloths for decoration when it comes to outdoor parties is gingham fabric.
This type of tablecloth is usually made with white and another colour, creating a check or plaid design. Layering gingham linen with a whimsical floral tablecloth on top will add an unexpected twist.
If you want to go for a rustic, country chic theme, you can even re-purpose some old cans and put something floral in them for a centrepiece.
4. Set-up a Fire Pit to Keep the Party Going All Night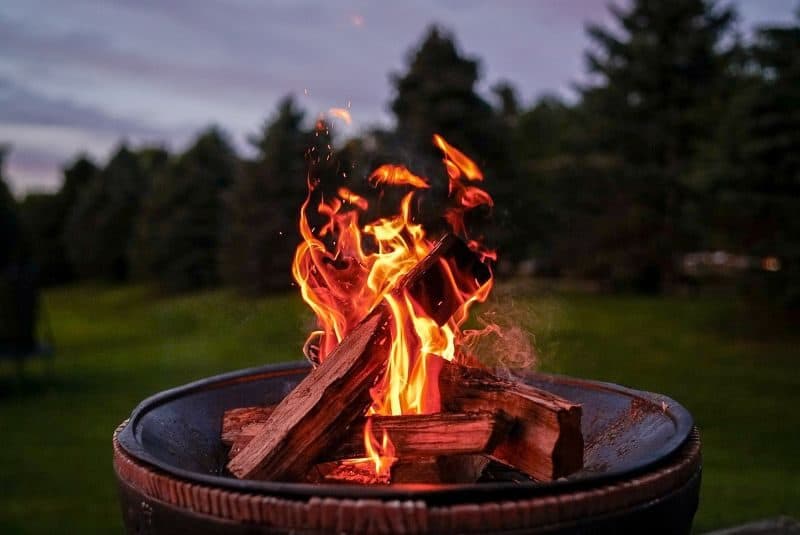 If you want to keep your BBQ party going after the sun goes down, a fire pit is an ideal place to gather, especially on a chilly summer evening. What's more, you now have that excuse to make everyone's favourite – s'mores!
Here at BillyOh, we have one-of-a-kind, multifunctional BBQ fire pits that are sure to be family favourites.  It can help warm up your evenings and even double as an ice bucket and BBQ grill too!
And who doesn't love a little bit of a vintage vibe in their garden?
5. Hang Some String Lights
If dining alfresco in the evening is something you have in mind for your BBQ party, string lights are an essential piece you don't want to miss. Hang string lights around your garden on the fence or even trees to set a romantic mood.
To create a cosy, inviting environment, you can put sheepskin throws over benches. Add some candles on the tables as well and your alfresco is set.
6. Deck Out the Bar Cart
Drinks and barbecues go hand in hand, so you might want to consider adding a bar at the corner of your alfresco area, and stock your outdoor bar with a variety of beverages. For adults, make sure to add an amazing selection of beer and wine.
If you're serving a summer cocktail, you can also use a bar cart as a simple storage for your signature cocktail recipe. In addition, soda with a variety of colours will make super fun additions to the bar and will be enjoyed by all!
7. Use a Wheelbarrow to Store the Beers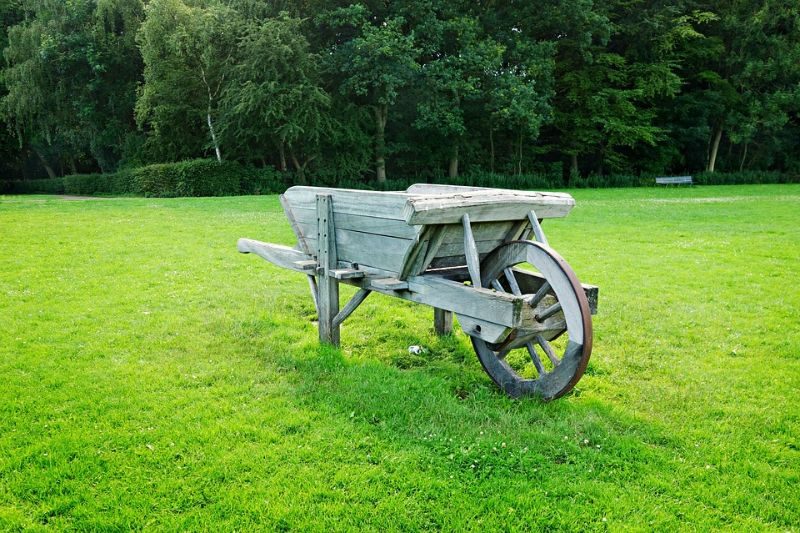 Do you want to add an extra touch to your decorations? Check your garden shed and see if you can find a wheelbarrow. If you can, you can fill it with ice and beer for a rustic style of serving drinks.
This is an excellent alternative to a travel cooler, plus it fits the theme of a country BBQ party. So if this is the theme you plan to go for, you know what to do!
8. Serve Some Popsicles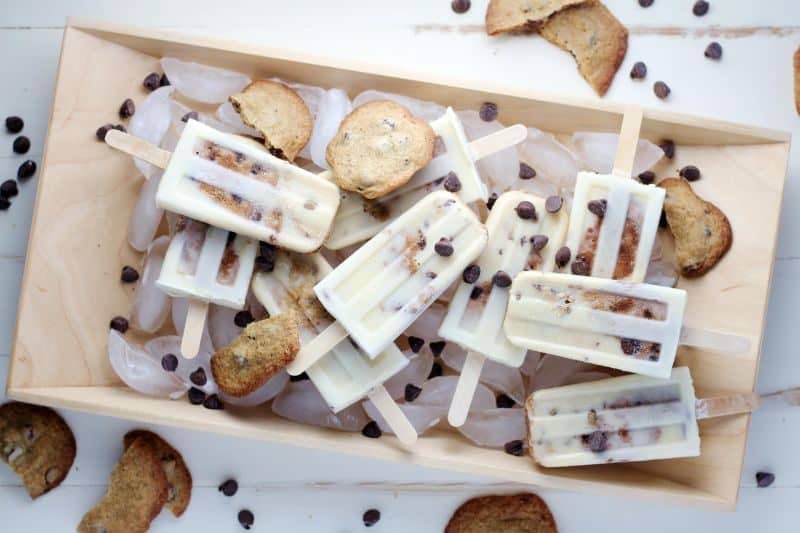 Nothing beats homemade popsicle sticks in the summer. Whether it's apple juice or orange flavoured ice pops, both kids and adults will be hooked with some popsicles for dessert.
Top tip: Consider adding keto-friendly popsicles on the dessert menu for your guests who are on a diet.
9. If You Own a Pool, Pull Out the Floats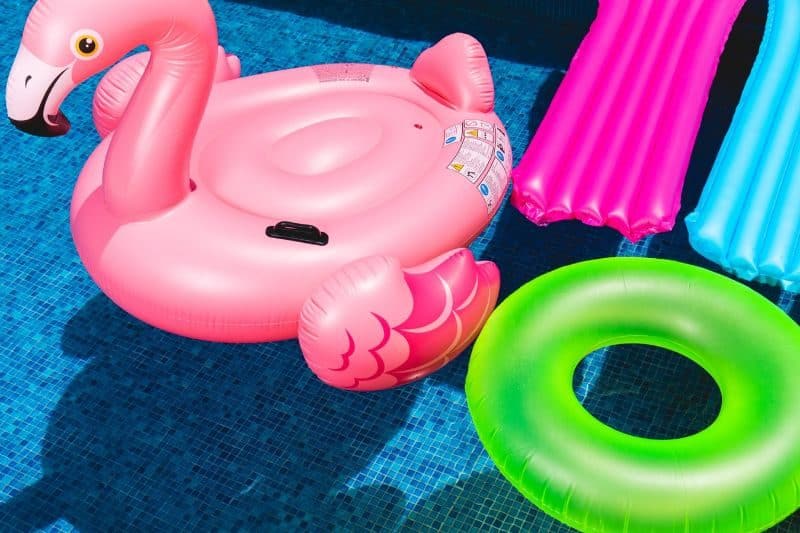 In most cases, a BBQ summer party wouldn't be complete without a pool party. So, if you own a pool, pull out the floats for some additional fun under the sun!
Not only can pool floats can provide your guests, including the children, a way to relax and unwind while enjoying cold drinks, but floats also can double as decorations. Make sure to prepare inflatable floats for both children and adults.
10. Prepare the Food Before Your Guests Arrive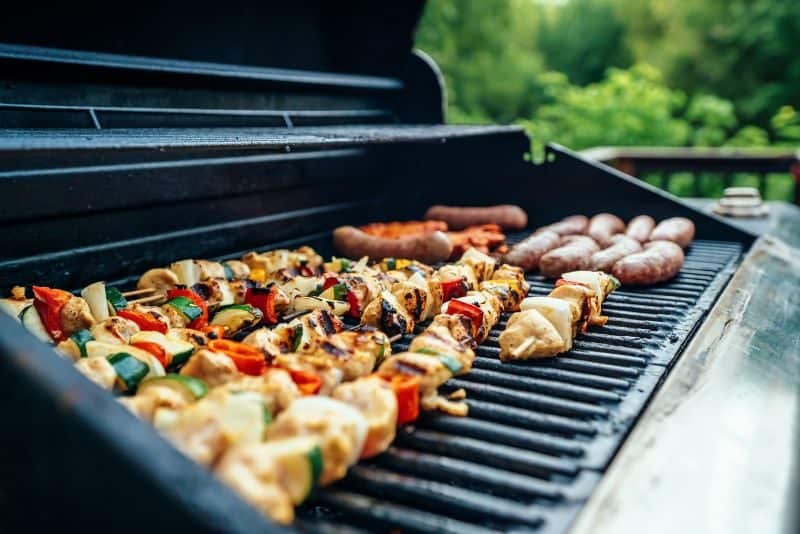 One of the important things you need to keep in mind when hosting a BBQ party is to prep up the food before your guests arrive. Prepare as much as possible beforehand so you can enjoy the cookout with your family and friends.
With this, you'll want to make sure the menu is ready to go and on the grill even before the guests come in. Any side dishes should be cooked as needed and assembled out on display.
You don't want your guests to see you scrambling to chop lettuce and tomatoes, do you?
11. The More the Merrier: Ask Your Guests to Bring Side Dishes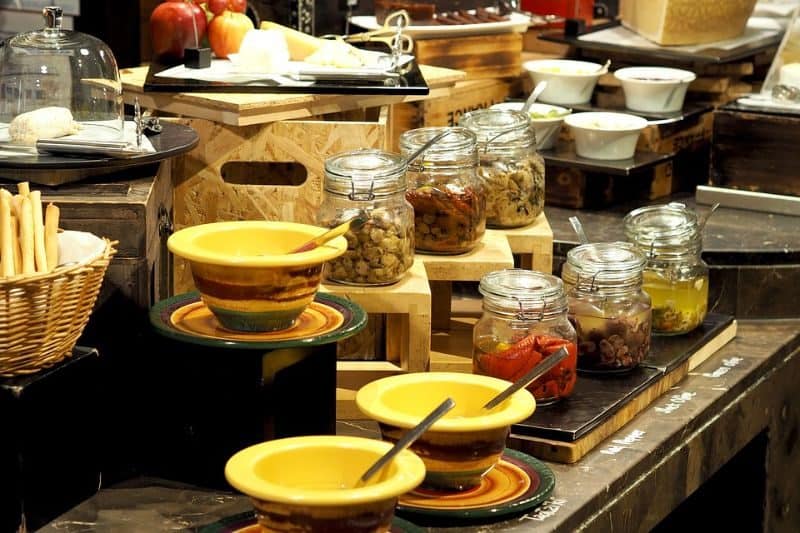 If you plan to host a large barbecue party for the whole family, then the more the merrier. You can ask your family members to bring side dishes, desserts, snacks, or appetisers so they can show off their prize dish as well.
This tip also comes in handy if you're too busy with getting the house and backyard ready and don't have enough time to whip up tons of potato salad.
12. Make Sure You Have Enough Charcoal or Propane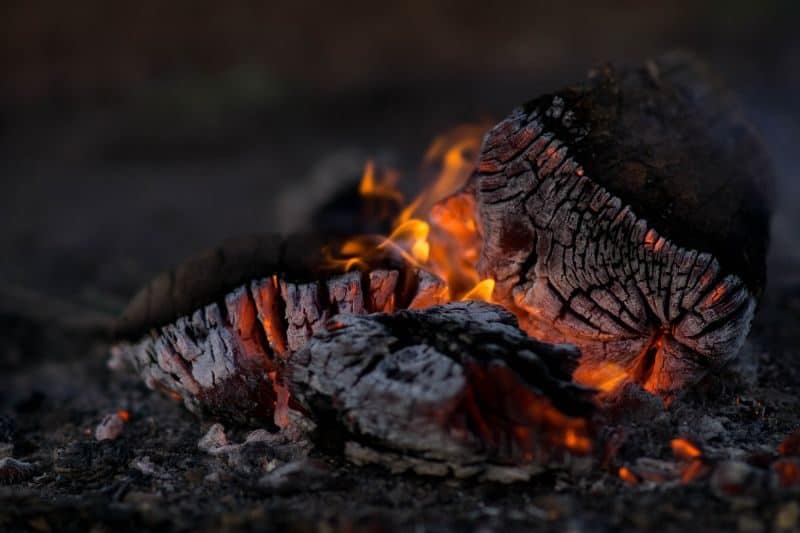 Whether you're using a BBQ charcoal grill or gas grill, it's important that you have spare charcoal or propane in case you run out in the middle of your grilling session. 
If you don't want to end up serving half-cooked burgers, triple check your essential tools to make sure you have enough charcoal for your charcoal grill or gas in the propane tank.
13. Step up Your Outdoor Movie Night BBQ
Hosting a BBQ is always a fun time, and it's a perfect excuse to throw an outdoor party! To make the most of your BBQ summer party, why not extend it until night and have an outdoor movie night barbecue sesh?
With popcorn, s'mores and cold drinks, you and your guests can cosy up on the lawn in front of a big screen while showing off your all-time favourite movies. Don't forget to grab your burgers and dogs, and create some gourmet popcorn!
14. Soda Float Buffet Sounds Fun!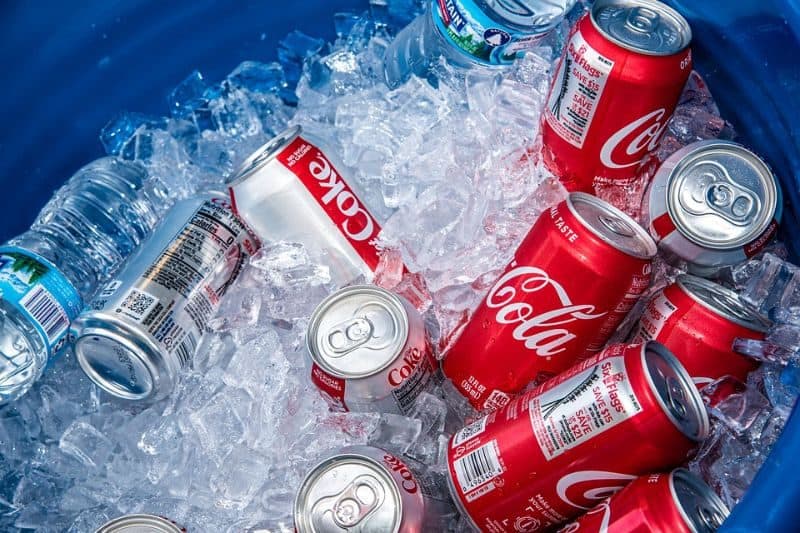 Sodas are an essential part of outdoor parties. Go the extra mile by setting up an outdoor sofa float station for your guests to serve themselves!
You can fill the station with colourful water balloons and freeze them for a festive way to keep the ice cream and other beverages cold. Decorate the scene with a DIY garland from paper straws and oversized pinwheels from red, white, and blue fabric.
15. Ready Your Grilling Equipment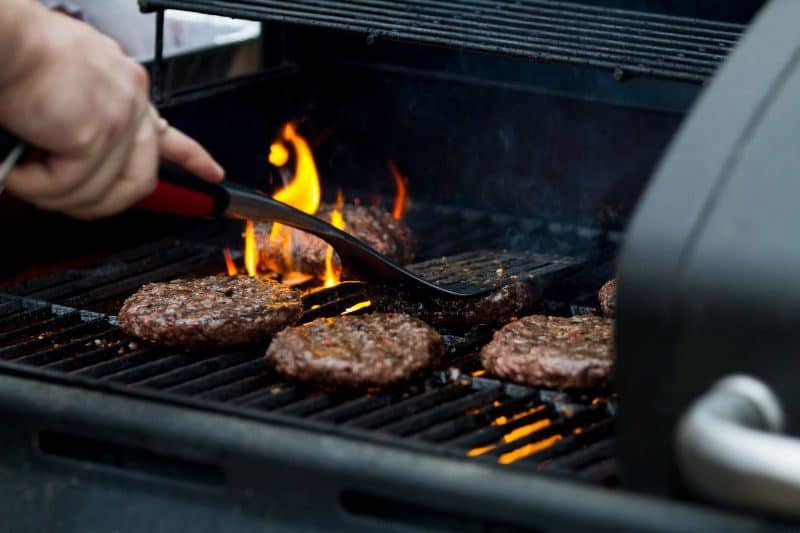 They say the grill is the heart of a great barbecue, but without the right equipment, it would be pointless. Whether you're a novice or an experienced barbecue griller, a good set of BBQ tools is a worthwhile investment.
Grilling equipment includes stainless steel spatula, tongs and grilling fork, basting brush and some handy flame-resistant glove and apron.
16. Serve Ice-Cold Drinks for Everyone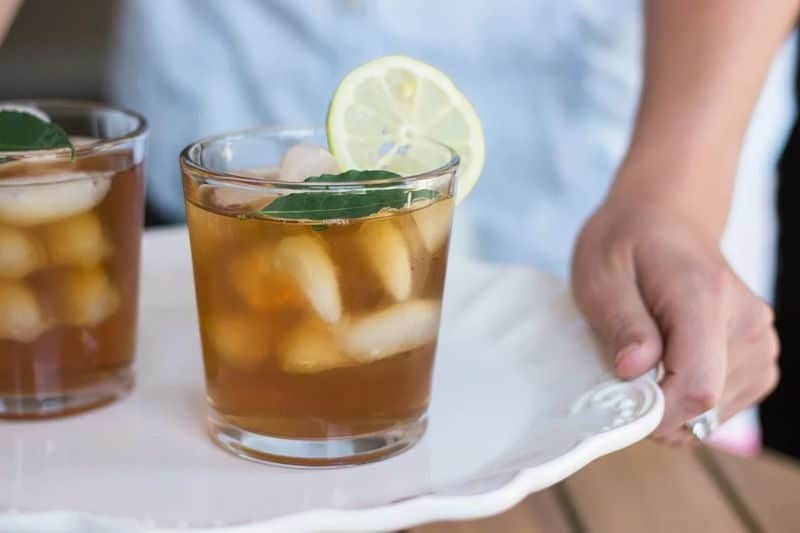 When it comes to beverages, make sure to find something for everyone. To keep all of your guests cool and refreshed, you can offer a variety of non-alcoholic drinks for kids and those who don't drink alcohol.
Homemade lemonade and fruit punches are always a hit! As for the adults, pair your barbecues with ice-cold drinks, beers, or a glass of wine. This is also the perfect time to show off your bartending skills with cocktails.
And don't forget to serve water as it's the most important drink, especially if it's a hot day.
17. Don't Forget the Condiments and Sauces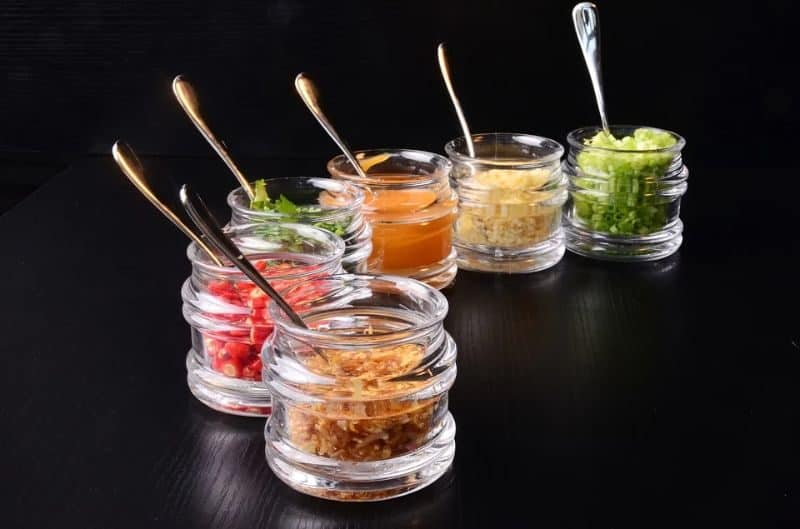 Condiments, spices, and sauces can add extra flavour to your barbecue. You can create a designated area for the condiments and sauces so your guests can experiment with their own sauces and touch up their BBQ.
While there are lots of BBQ sauce choices available on the market, you can make your own and give your grilled meat a custom touch. It could be a fruit-based BBQ sauce or chicken barbecue sauce, just to name a couple.
As for the BBQ condiments, you can add salsa, French onion or ranch dip, hummus, or simply salt and pepper to the table. You may want to add sauce or condiments for burgers and hot dogs, too, such as ketchup, mayonnaise, mustard, lettuce, tomatoes, and more!
18. Add a Simple BBQ Centrepiece on the Table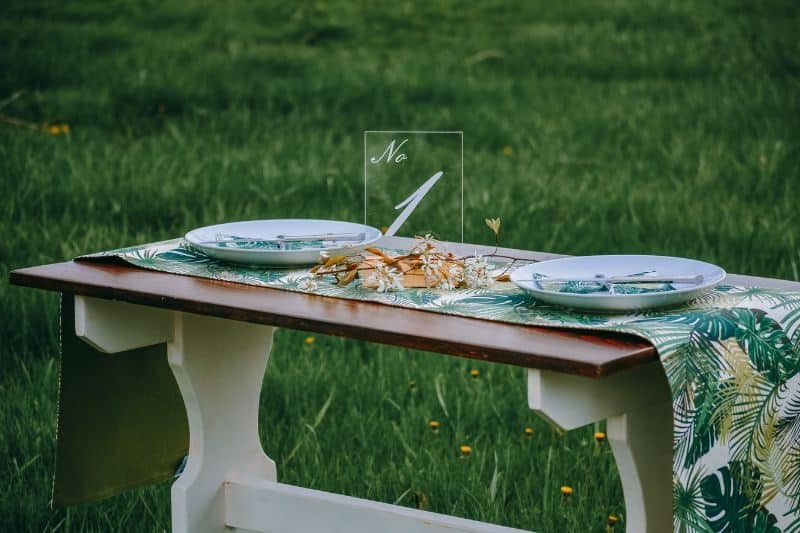 If you've set up a couple of outdoor tables, spruce up the look of each one with a centrepiece. Other than placing a gingham tablecloth and layering it with vintage or flowery linen, a sunflower or two placed in a clear vase can make a lovely table centrepiece.
Of course, you can put whatever flowers you want as long as it matches your theme and makes your heart happy!
19. Embrace Summer Lawn Party Games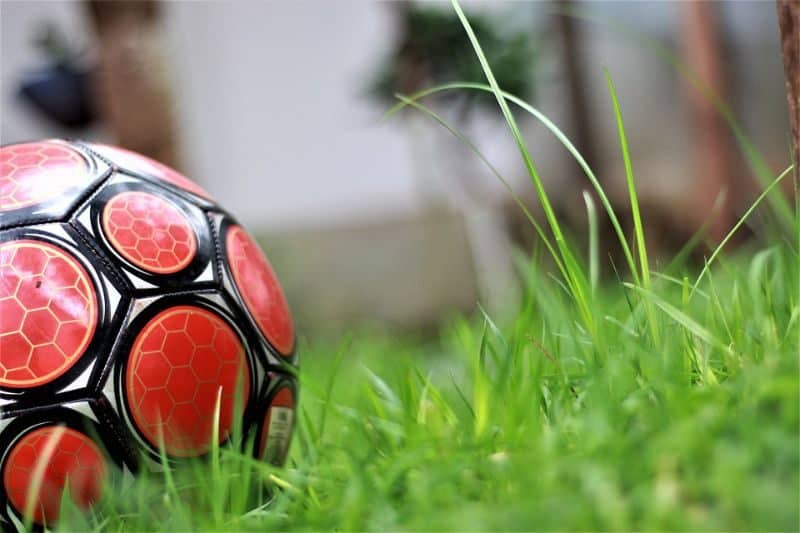 If you don't own a pool, no problem! There are lots of alternatives to keep the kids occupied, and lawn party games are a great plan!
Here are a few classic, fun DIY outdoor game ideas that will surely keep the BBQ summer party fun going.
Corn hole Boards

–

No lazy summer days, barbecue party, or casual gathering outdoors would be complete without this classic yard game. If you want to spice up your family get together during self-isolation, then a corn hole board is a must-have. 

Don't worry; this one is fairly easy to build. All you need to do is follow a guide like this one:

How to Build a Regulation Cornhole Set

, courtesy of

DIY Network

.

Giant Jenga – Do you remember how you used to hold your breath whilst playing Jenga? If you thought this game was fun, then wait until you play giant Jenga! It's time to make it bigger and better, and more serious.  

Although creating a giant version of this yard game will take you some time, the end result will be worth it. You can use this

How to Make a DIY Giant Game Jenga Game

guide, courtesy of

The Idea Room

.

Slide and Toss

– What's summertime fun without making your own version of the slide and toss in your backyard? Plus, it's easy to make – no need for a store-bought slip and slides, you can

make this DIY version

as big as you want!
20. Keep the Bugs Away
Bugs are something that can't be prevented at every outdoor party. To protect your guests against the enemy, you can use citronella candles and food nets to keep pests at bay and away from food.
If you plan to extend the party until night, provide your guests with bug spray, and have citronella candles on hand. It's always a smart move to be prepared and have something within reach to keep the bugs away.
21. Don't Forget the Summer Goodies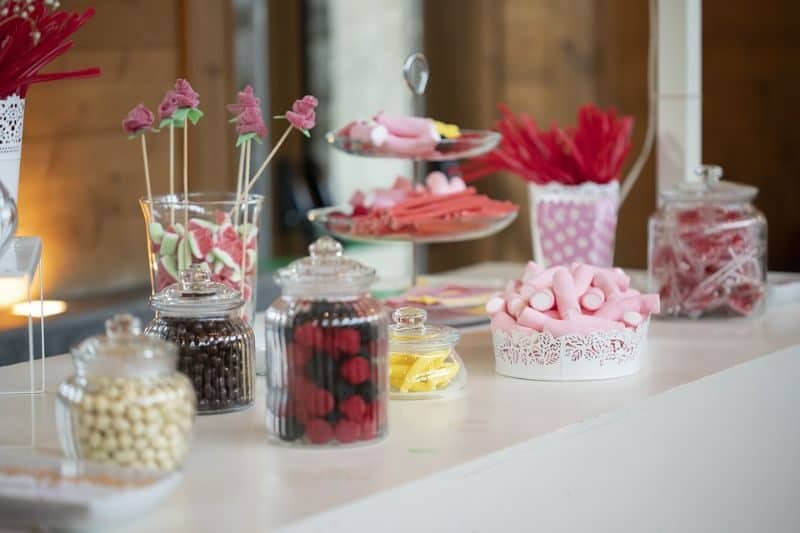 Preparing a small token of appreciation for the guests attending your party will be highly appreciated by them, that's for sure! The gifts don't have to be big or expensive, though.
You can simply offer them take-home desserts like caramel popcorn, chocolate-covered strawberries, or chocolate pretzels. You may also want to give the kids a small bucket full of candy, or beach towels for the adults, particularly if you have a beach themed BBQ summer party.
It's totally up to you what you decide to give out. But make sure you pick something that will be memorable for your guests.
22. Put Safety First
As much as we wanted to make fun our top priority, you should never overlook the importance of safety for both your family and guests. Keep in mind, for example, that burgers and other grilled foods have a lot of fats and can spit – so keep kids away from the grill.
Also, make sure you have a spray bottle or fire extinguisher ready just in case. Prevention is better than cure, remember?
23. Add a Popcorn Machine Bar
Popcorn is a tasty and versatile snack. In fact, who doesn't love popcorn? So why not consider adding a popcorn bar to add a nostalgic touch to your BBQ party?
If you're expecting a large crowd, make sure to shop for big bags of popcorn. You can even rent a popcorn machine (if you don't own one) from your local party store to bring a festive country fair atmosphere.
Alternatively, you can use a large bucket for the popcorn and small ones for a variety of fun sprinkle-ins, such as nuts, candies, tropical fruits, and more.
Top tip: Fill the popcorn sack half full, add toppings, then more popcorn, and a last sprinkle of good stuff.
24. Set the Location and Time
Location and time are the other important things you need to consider when hosting a BBQ party, regardless of the season. Location options include your backyard, apartment terrace, compound, or outdoor spaces where grills are available.
When it comes to time, weekends usually work best for everyone, either late afternoon/evening (5-9 pm) or during the day around 12 pm – 4 pm. Plan to have a four-hour window of time so your guests won't end up stressing over arriving.
25. Utensils, Plates, and Cups
Don't forget the rest of the BBQ essentials like utensils, plates, and cups on your checklist! When buying utensils and plates, opt for heavy-duty party packs that come with large and small plates, forks, spoons, knives, and even tablecloths.
As for the cups, have a couple of packs on hand. If you're not in a hurry, try to look online and you might find even find themed ones, perfect for your party.
26. Stock the Bar
Stock up your bar by keeping the cooler full of ice-cold drinks, and don't forget to replenish it throughout the evening. Unless you want to leave your guests high and dry. We'd bet you don't!
Make sure to provide non-alcoholic guests with alternative options like iced tea, lemonade, and water. Above all, don't forget the ice!
27. How About a Sundae Bar?
Desserts are a must for every party, so why not wow your family and friends (especially the kids) with the ultimate sundae bar? Nothing's better than eating an ice cream at the end of a sweltering BBQ summer party.
Set up a topping bar and let the guests customise their sundae with scrumptious toppings. And don't have an ice cream melt-down – keep everything in the freezer and save it until dessert time.
28. Show off Your Barista Skills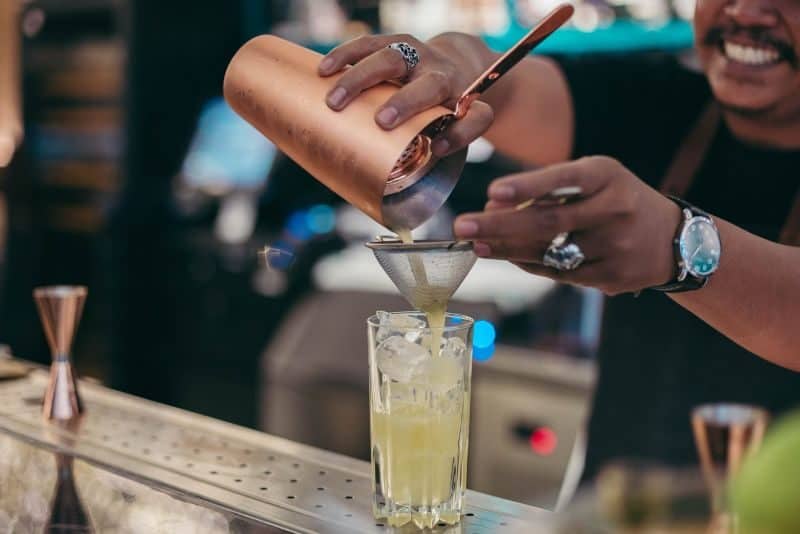 Try showing off your bar and barista skills with a signature drink and get everyone in the party spirit! Summer cocktails along with refreshing mocktails sound brilliant! Or a nice coffee at the end of the night for those who're driving home.
Think about concoctions that use fruits, seasonal herbs, or even sangria – whatever you prefer on the menu. Make sure to stock the bar as well!
29. Set Up a Killer Playlist
Unleash your inner DJ by playing tunes that'll keep guests going all night long. Set up your playlist with upbeat background music that is loud enough to set the mood, but not so loud that your guests have to shout to talk to each other.
30. Consider Your BBQ Apparel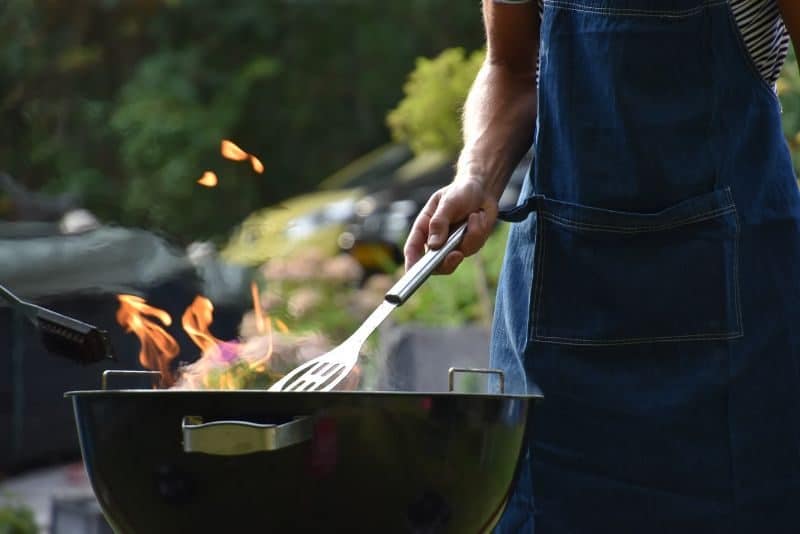 If you're the assigned chef, you'll want to make sure you're wearing the proper clothing that's suitable for grilling. Wear mitts, especially if you're going to handle anything hot. 
You could also use disposable gloves when raw meat as well. You can change your gloves more easily than you can wash your hands all the way out at the grill.
Avoid wearing clothing with long sleeves as well, as it can be a fire hazard. Plus, then you've got an excuse to bust out that Hawaiian shirt.
31. Pre-BBQ Food Prep Tips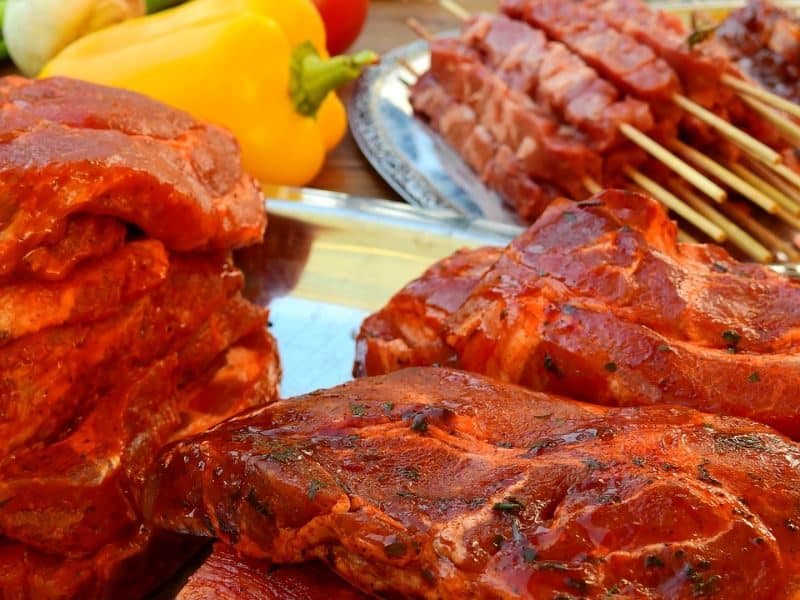 Preparing the BBQ menu in the morning can give you more time to sit back and relax in the evening. Feel free to follow these few prep ideas that will save you loads of time:
Make and toss salads in advance. You can add the dressing just before serving.

Prepare the meats and fruits, including onions and peppers for kebabs ahead of time by chopping them and getting them all ready in bowls.

Make sure to glaze and marinate breasts, joints, fillets, and any other meat and fish the night before.

Don't forget to pre-cut the buns for burgers and hot dogs.

Get your skewers ready for the grill.
32. Set Up a Tent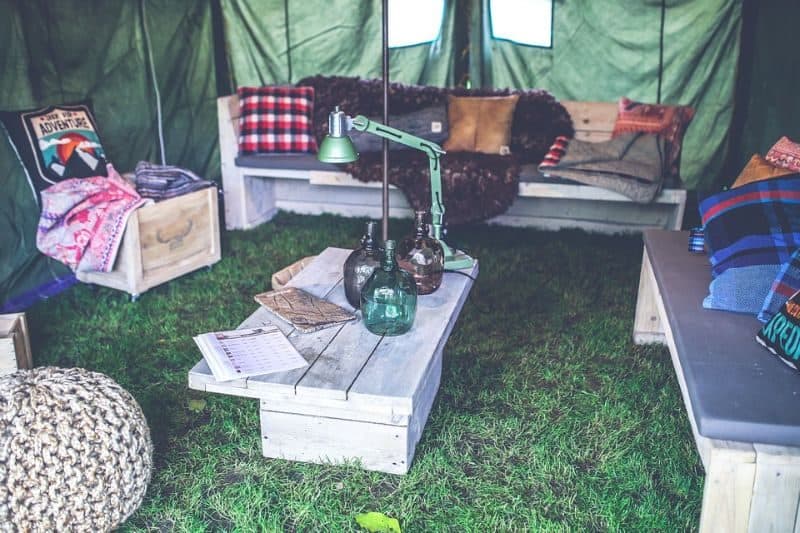 Summertime is a lovely season, but it can get hot. Setting up a tent is a brilliant way to make your BBQ party a more enjoyable event for everyone.
Tents provide shade from the harsh summer sun and at the same time they offer plenty of space, say, for a dedicated grilling station or a comfortable area for everyone to sit, eat, and hang out.
You can either rent one or purchase your own. Make sure to pick the one that can be adjusted to suit your needs the best.
33. Let Party Rentals Be Part of the Planning Process
When planning a BBQ party, we tend to focus more on the food and forget about the other essential details, such as extra chairs or tables. As a result, we end up scrambling around trying to borrow chairs from family members and friends at the last minute.
This particularly likely to happen when you host a large party. In addition to chairs and tables, decorations and cutlery are also important. If you don't have much time to prepare or need some help for your BBQ party, party rentals can save you time, money, and headaches.
34. Avoid a Condiment Catastrophe
If you plan to set up a condiments bar at your BBQ party, you can expect a huge mess and some missing lids afterwards. While this is a common thing, why not skip the fuss and portion out condiments into empty cups on a cupcake/muffin tin instead.
If you're serving a veggie platter, try using a hollowed out pepper instead of ramekins to serve the dip. This tip can add an extra touch to the platter while cutting down on clean up.
35. Have a Memorable Menu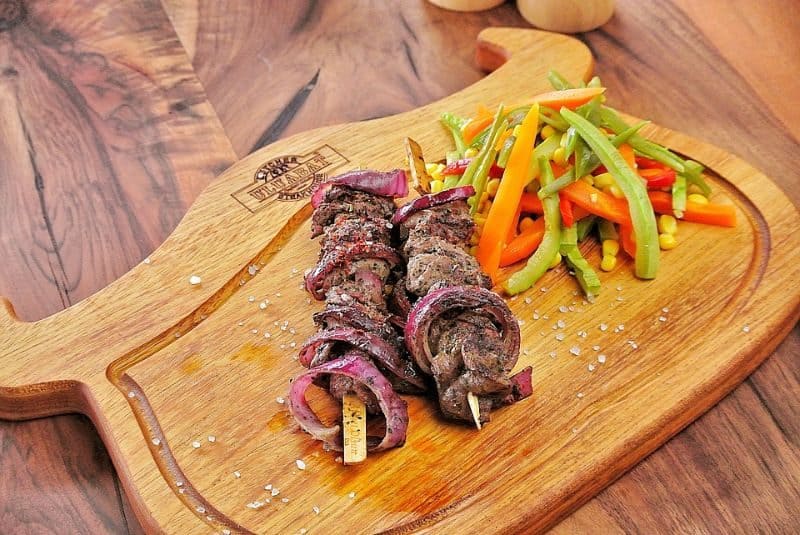 A memorable BBQ summer party must come with a memorable menu that will satisfy everyone's taste buds. Burgers and hot dogs are common, so how about some unique menu items for an unforgettable BBQ party?
Here's an example of an standard menu, courtesy of Liberty Harbor. Think about where you can add some flair.
Appetizer/snack

Main protein

Veggie-based side

Starchy side

Dessert

Special drink
For the main BBQ dishes, why not try something like apple butter BBQ roasted chicken or Kansas city-style ribs. These mouthwatering dishes are a surefire hit. You may also want to experiment with DIY herb rubs and blends to spice up your meat.
36. Set up the Perfect Outdoor Space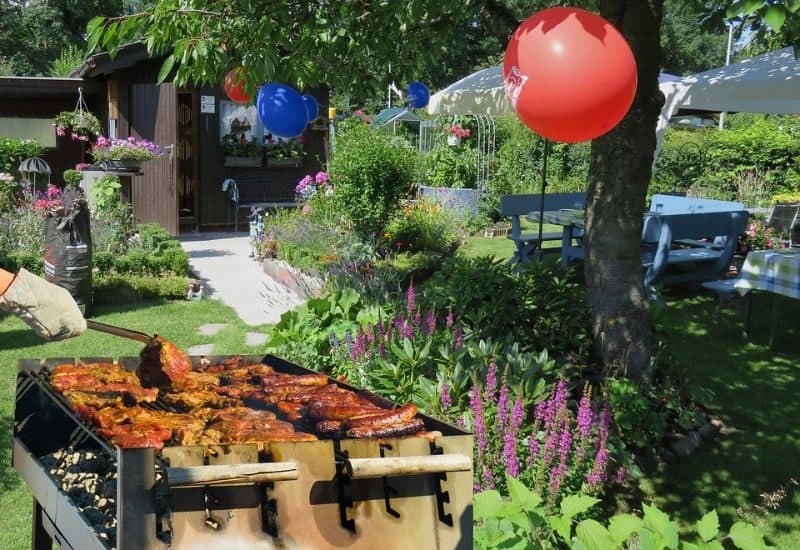 Whether you have a small patio or a large deck, you still might find yourself wondering how to set things up or arrange chairs for the party. First off, are you thinking about doing a sit-down dinner or perhaps a buffet?
Gone are the days of simple plastic-covered cushions. Instead, weatherproof outdoor furniture is always a great choice. Not only is it stylish but it's also light, making it perfect for backyard events, such as BBQs, birthdays, and even alfresco dining.
For homeowners with limited garden space for entertainment, outdoor furniture that's designed for small places, like space-saving outdoor cube sets best bet.
37. You Can Keep It Simple
The key to a great BBQ summer party is to keep it casual. As much as we want to serve our guests a huge amount of food, don't go overboard on the menu. Think quality, not quantity.
You can always go for the basics, such as one or two meat-oriented options like burgers, steaks, or sausages and an easy veggie option like roasted veggie skewers. Provide fixings or a salad, or just go with classic corn-on-the-cob. Sorted.
38. Schedule Cleaning Time a Couple of Days Before the Party
If this is your first grill-out of the season, you'll need to do some homework beforehand. Your 'homework' should include taking out your grill and cleaning it thoroughly to make it ready for cooking on. 
Then, cross-check if you have enough propane for your gas grill or charcoal for your charcoal grill. To create a neat and hygienic ambience for your guests, you'll also want to make sure the deck and other surfaces are well-scrubbed and clean.
39. Play It Cool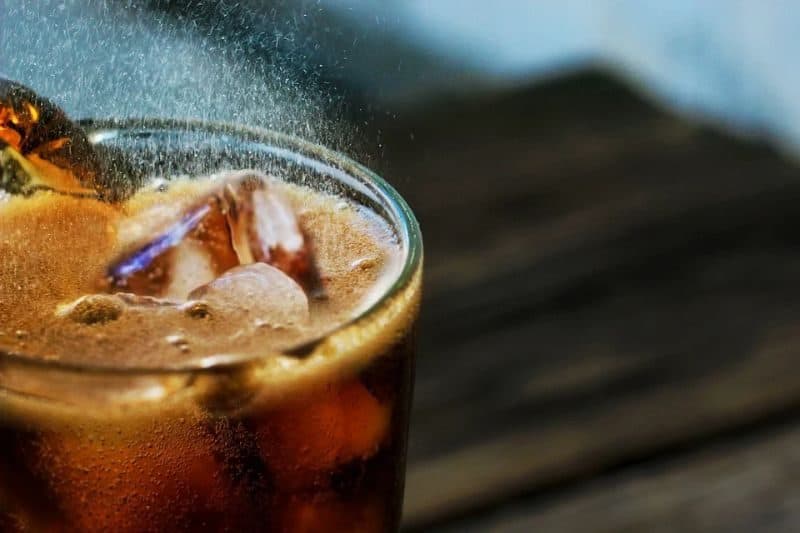 How do you survive the sweltering heat? Other than serving cold refreshments, if possible, consider buying handheld fans and ice-cold compresses for your family and friends.
Look for cheap handheld fans and place them in large baskets where your guest can get at them. As for the ice-cold compresses, you can create your own version for a cheaper alternative.
Buy a pack of inexpensive washcloths, then roll each up and secure them with a rubber band. Toss them into a cooler of ice water and let your guest grab one.
40. Hey, Pre-made Burgers Taste Good Too!
Look, you don't have to spend the whole day in the kitchen or in front of the BBQ grill. Be kind to yourself and buy some premade foods like burgers, chips, buns, drinks, and desserts. No one's going to say no to some oven chips or microwaved party platters while they wait on a burger.
There you go – part 1 of our 80 BBQ ideas for summer completed! We're absolutely sizzling just waiting to tell you another 40 ideas in part 2! But until then, why not get the jump on summer and check out our selection of  BBQs for your garden or patio space?
Shop Barbecues