Do you feel like your garden needs a facelift, but your wallet tells you otherwise?
The truth is, improving your garden should not cost you an arm and a leg. In fact, to achieve your ultimate garden transformation dreams, you're going to need patience and creativity in just as much abundance as you'll need money. If you don't have a lot to spend, then a greenhouse is an excellent option, especially if you're someone with a real interest in cultivating plants, fruit, vegetables and herbs.
With these useful tips, you'll be surprised at what you can do with the things you already have at home! Give your garden a revamp, without breaking the bank.
1. Start Small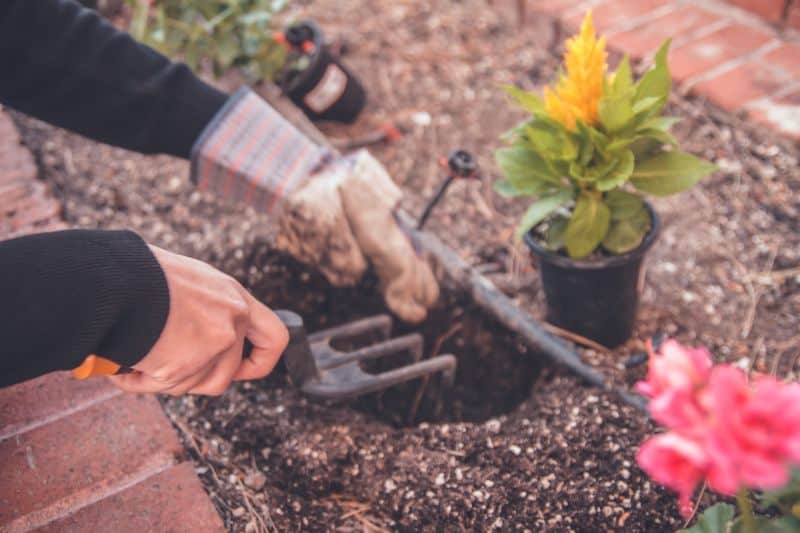 It's all too easy to get bogged down over the idea that it's nearly impossible to renovate your garden on a budget. But that notion is false. Take a step back, calm down, and focus on small, actionable steps. This'll provide you with a concrete foundation and have you moving quickly in no time.
Can't afford heavy equipment? Then stick to small gardening tools or your own bare hands. Besides, you'll reap the calming benefits of gardening even more if you get your own hands dirty.
If your garden itself is small, then similarly, don't worry. There are several tricks to make it appear bigger than it really is.
At the end of the day, it's all about making the garden your own.
2. Make Your Own Compost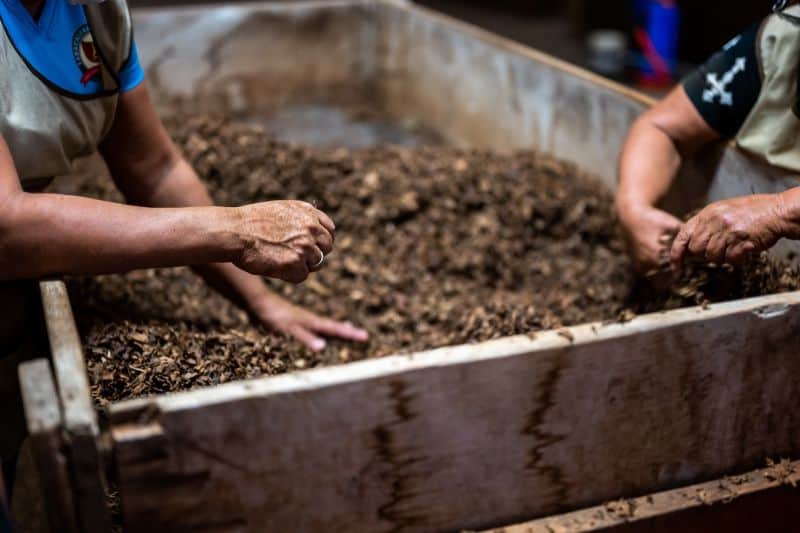 Why buy bags of compost when you can make your own?
Though it requires more effort, building your own compost heap does not need to cost you a pretty penny. The best items to include in a compost recipe can be found sitting around your kitchen.
You could also try vermicomposting (using worms to convert old waste into compost) or using decomposing food waste.
Just be sure to seal up your compost heap properly; otherwise, you'll stink up the place!
3. Learn to Repurpose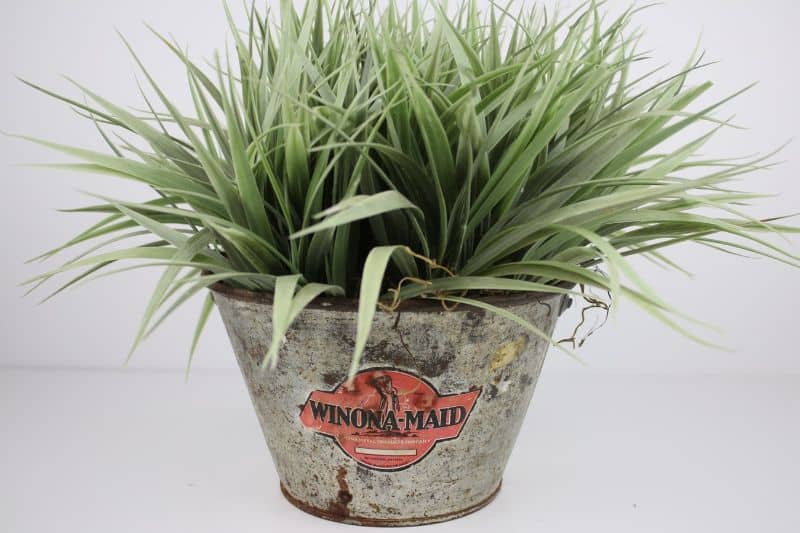 There are many ways you can repurpose or upcycle old household items for garden use.
When it comes to plants pots, you can get creative by recycling pots and tins you have at home instead of buying new ones.
In situations like this, it's about being efficient with what you have at your disposal. If you happen to break an ornament, using the shards, especially of clay pots, can make for great plant markers. That old wooden chair or dressing table stored away in your shed would make a unique planter too.
4. Start Your Seeds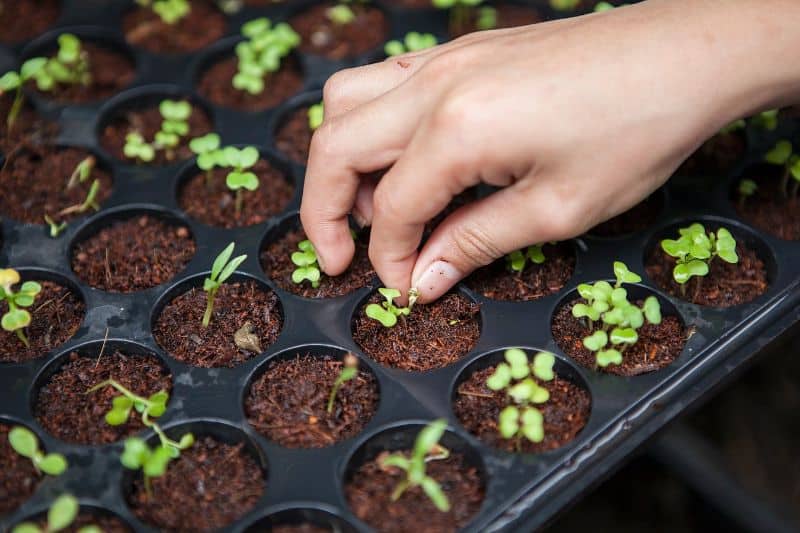 Find your own seeds to plant. You can purchase them inexpensively, or harvest them from the fruit and vegetables you eat every day. If you want to get your garden blooming garden ASAP, on the other hand, the fastest growing flower seeds will be your best bet.
If you love cooking, you can also harvest your own crops by starting a sustainable garden in your yard.
Another great idea is to swap seeds with friends and other gardeners in your neighbourhood. It'll also act as an excellent opportunity to exchange gardening tips with them!
5. Harvest Water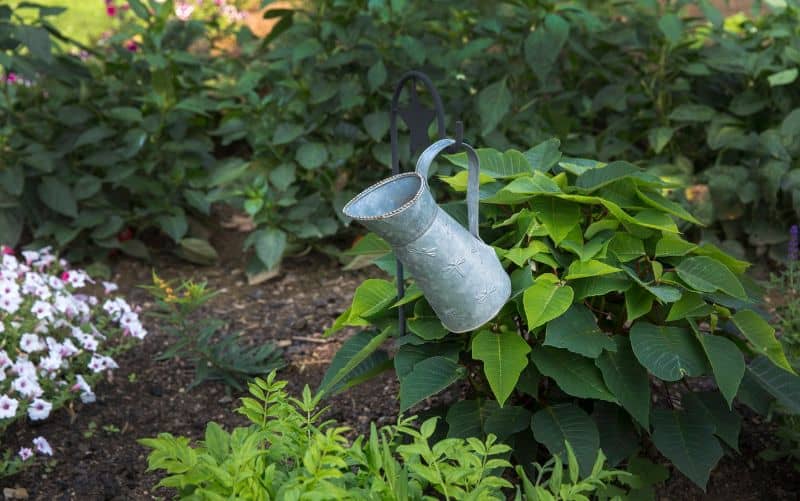 Save on your household bills by collecting and reusing water. You can use old cooking water, dishwater, or even rainwater to sprinkle on your plants.
This way, you won't be wasting any clean water that you would instead use for bathing, drinking, or washing. Be sure to properly filter and store the water you harvest to avoid discolouration or algal growth.
6. Paint Your Fences & Tiles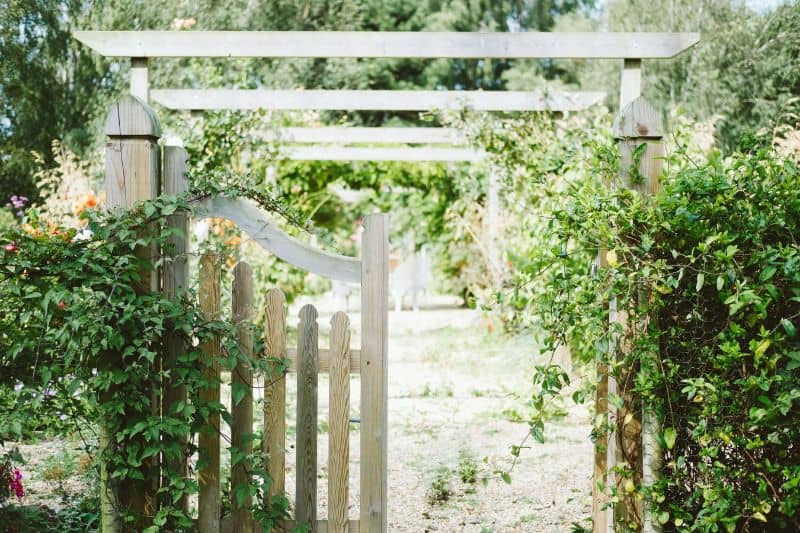 Give your garden a whole new look by painting your fences and patio tiles. You can find paint in most hardware shops specifically designed for the outdoors, so you can be sure that it won't fade.
Be sure to check the weather forecast and choose the best time of the day as you would not want the paint to dry out too quickly under the heat of the sun, or get drenched by the rain.
7. Hang Some String Lights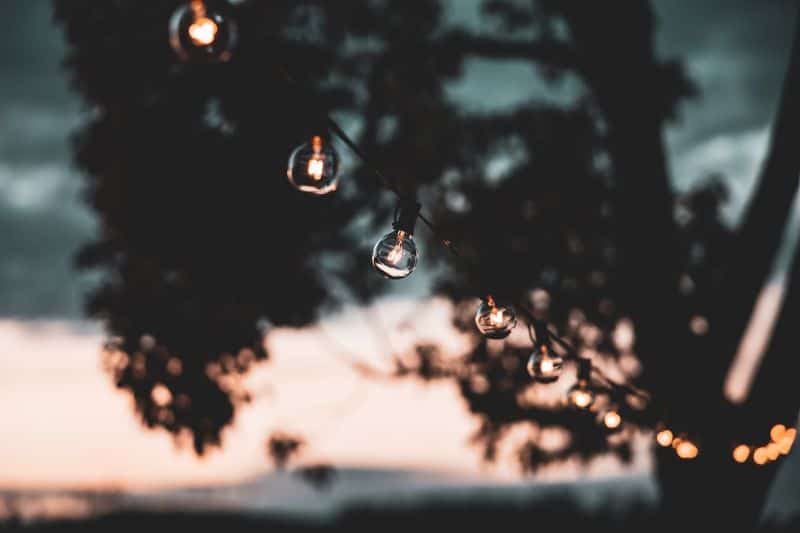 String lights: small, inexpensive, modern and fashionable. Lighting is a cheap and easy way to liven up your lawn. Pick out solar-powered fairy lights if you can, so you won't have to worry about sky-rocketing your electricity bill, and hang them between trees or fences.
If you fancy spending even less, recycle old tin cans by piercing holes in them using a hammer and a nail and placing tea lights inside to create beautiful night-time lanterns.
CONCLUSION
There are many ways to transform your garden from drab to fab without getting your wallet out. Just let your creative juices flow, and you can give your garden the makeover it deserves!