Sheds come in different sizes; with small, medium, and large sheds available on the market. If you're wondering how big your shed needs to be, our experts recommend checking the availability of space you have in your garden area when considering the size.
While all of these sizes have their own unique advantages, in this article, we're going to talk about large sheds, including useful information about all things shed based. Let's get started!
Large Garden Sheds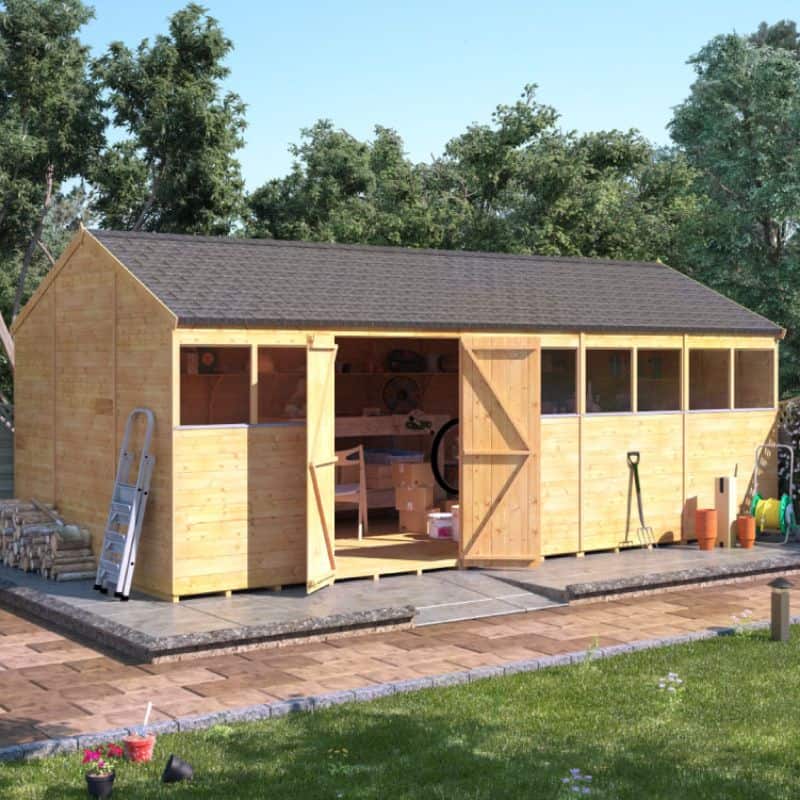 Large sheds offer a vast amount of internal space, making them ideal for those who plan to use it as a means of garden storage for bulky equipment and tools. The same goes for homeowners who wish to create an area for DIY pursuits and hobbies – hence, the shed workshop.
Having a large garden shed also means that you'll have enough space to store seasonal items you don't frequently use, such as holiday decor, beach supplies, and bike equipment. In general, you can free up your garage space and store away your household clutter.
Just like our very own Expert Tongue and Groove Reverse Apex Workshop, this is a perfect choice if you're planning to spend most of your time working in the garden. It's a high-grade, large garden building that provides you with the ideal space to store all of your bulky garden tools and other essentials.
Here at Garden Buildings Direct, we offer a fantastic range of large sheds, available in wooden, metal, and plastic types, as well as in multiple designs, such as Overlap and Tongue & Groove constructions.
Expert Tip: You can opt for a slightly bigger shed than the size you think you need. It's always better to have that extra space than not enough.
How Can I Use My Large Shed?
We all know that garden sheds offer an excellent solution for outdoor storage. But they can be much more than a mere storage area, especially if you own a large one!
Other than being the perfect solution for clearing out space within your home, the possibilities are endless when it comes to transforming your outdoor shed into something new. We've compiled some incredible ideas as to how you can make the most of your large shed!
1. Hobby Room
Do you love to paint? How about drawing? Do you enjoy building things? 
If you or one of your children are artistically inclined, a garden shed can be an excellent alternative for hosting your personal pursuits: a hobby room!
Having a dedicated space to pursue all your different hobbies will not only be beneficial in keeping the mess out of your home, but it can also help you get those creative juices flowing, thanks to the level of space afforded to you.
To achieve this, look for an outbuilding that has large windows, so you can benefit from natural light as much as possible. Speaking of garden buildings, BillyOh provides a great range of sheds that you can depend upon all year round.
Available in different styles, sizes, and materials, there is likely to be a BillyOh outdoor building to suit you. 
2. Shed Gym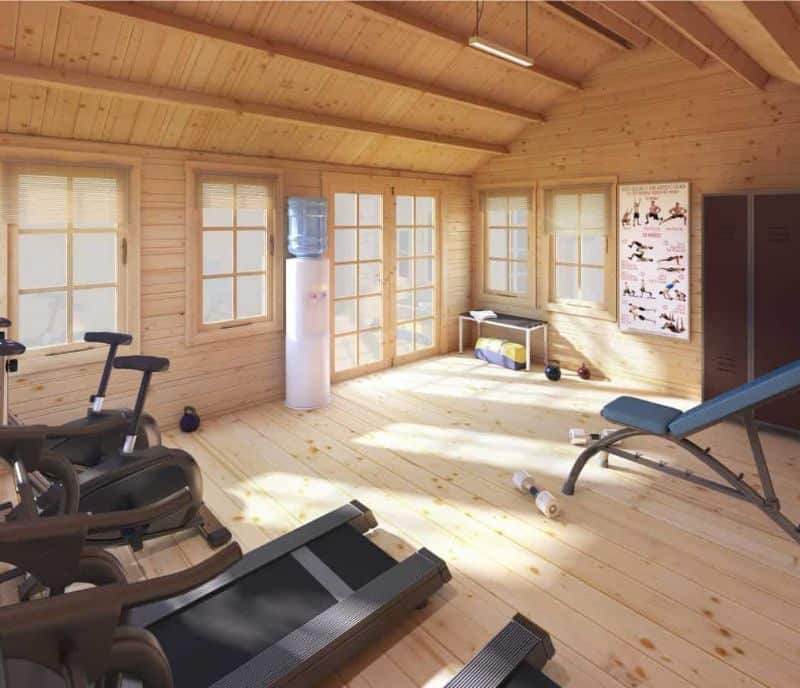 Sheds are considered to be one of the most versatile garden buildings that can be turned into almost anything, with one of these applications being a home gym.
If you're planning to sweat more and generally get fitter this year, but you're worried about the inevitable membership fees that come with a public gym subscription, here's a great solution – transform your shed into a home fitness facility! Imagine having a place where you can do your workout routines without any disturbance and with an adequate amount of space. 
3. Shed Office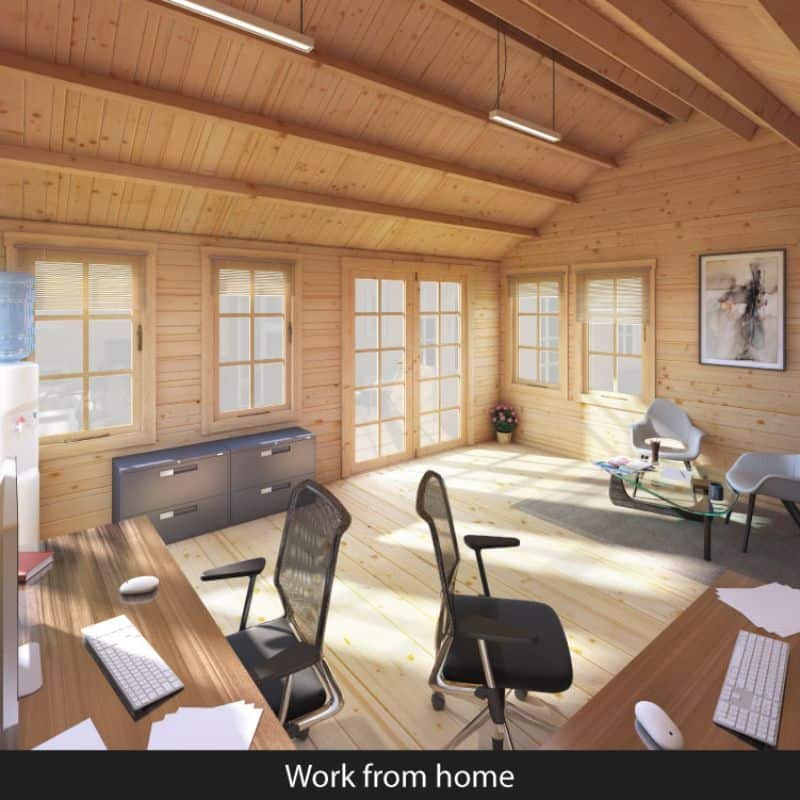 Working from home has its benefits:
Fewer distractions,

A quieter and more comfortable work environment,

No travel costs.
But, what if you don't have the extra room for an office? If that's the case, then converting your large shed into your dream garden office is the ideal solution!
Garden offices are becoming increasingly popular for people who are starting up their own business or don't have the budget for office rental, especially in these rapidly changing times.
4. Garden Workshop
High-quality large garden sheds can serve a variety of purposes — and one of them is being the perfect structure for an outdoor workshop! It's because most of the time, woodwork and other forms of crafts which are done at home can cause a real mess in our chosen place of work.
Whether you're looking for the perfect shed workshop or already have a garden building which is ready for transformation, you can transform your large shed into a garden workshop – a place to follow your DIY ventures and other hobbies which may have otherwise been unfeasible, due to a lack of space.
5. Bike Storage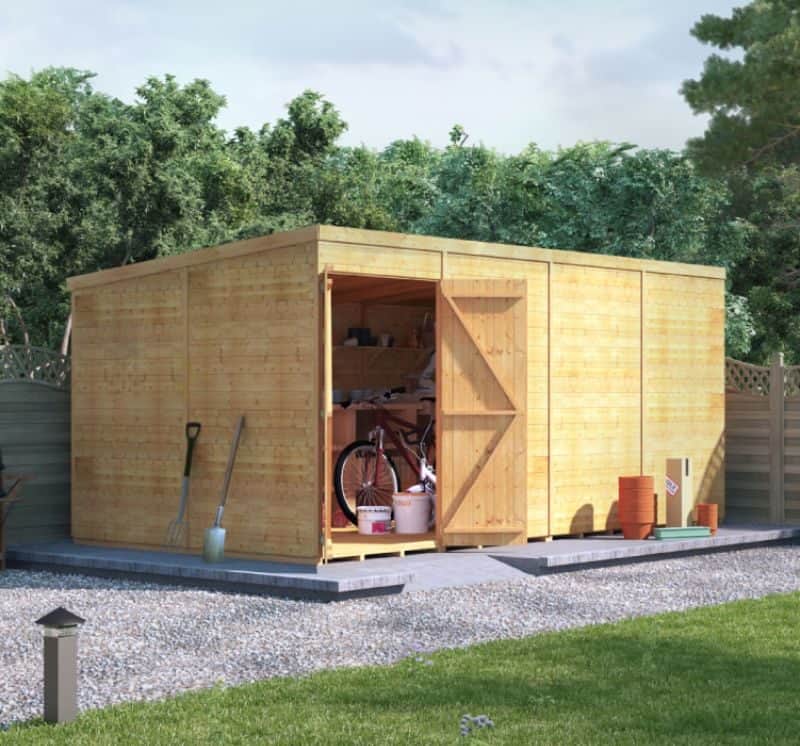 If your little ones own bikes, you'll want to be sure their bicycles won't end up cluttering your garage or outdoor space. For bike storage solutions, a large garden shed is your best bet!
Our bike storage units are made with quality wooden materials which ensure your children's pedals are protected against the harsh weather.
We also offer a variety of shed sizes to suit the number of bikes you own, as well as design, such as our traditional apex bike storage, which is ideal if you own a traditional garden setting, and our pent store for modern ones.
Where Shall I Install My Large Shed?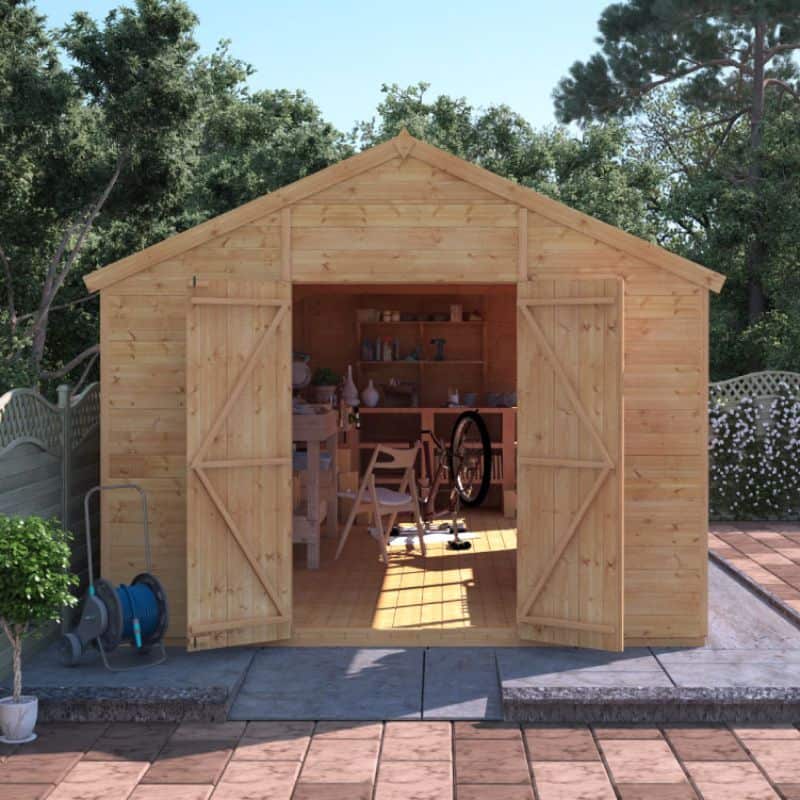 Whether it's being used as storage for your gardening essentials, or a place to grow plants and vegetables, it's important to position your outdoor building wisely, so as to not risk inconvenience at a later date.
Choosing an accessible spot in the garden is vital, especially if the shed will contain heavier or larger items. Make sure to take note of the following:
Closeness to boundaries

Exposure to the elements

Proximity to the house

Ground reliability

The direction of the sun

Accessibility
Large Shed Maintenance
To ensure your garden shed will look good for as long as possible, thorough and immediate care is a must, especially if you own an unfurnished large wooden shed. You may apply an exterior wood paint, stain, or treatment to protect your shed against the harsh elements.
If you don't have enough time and resources to treat your large wooden shed, we offer a pressure-treated option to most designs.
Pressure-treated

– This kind of treatment involves blasting timber with protective treatment before the wood is stacked and left to dry. This process not only offers maximum penetration, but it also provides longer-lasting protection than the dip-treating alternative.
Here at Garden Buildings Direct, we're proud to say that our shed collections are highly-versatile buildings which are easy to assemble. Available in a range of styles, sizes, and materials, there is almost certainly a Garden Buildings Direct garden shed to suit you. Shop now and take advantage of our outdoor garden sheds which are available at extremely reasonable prices!