Among the popular shed types on the market are metal sheds. But when talking about the 'aesthetics', metal often falls behind its wood and plastic counterparts. At least that's what many think so.
Regardless of the material, the appeal won't be an issue if regular upkeep is maintained. But you can turn the table and make a metal shed as aesthetically pleasing as its equivalents.
How? Use these tips to transform your metal shed (from inside and out) into a statement of your outdoor space!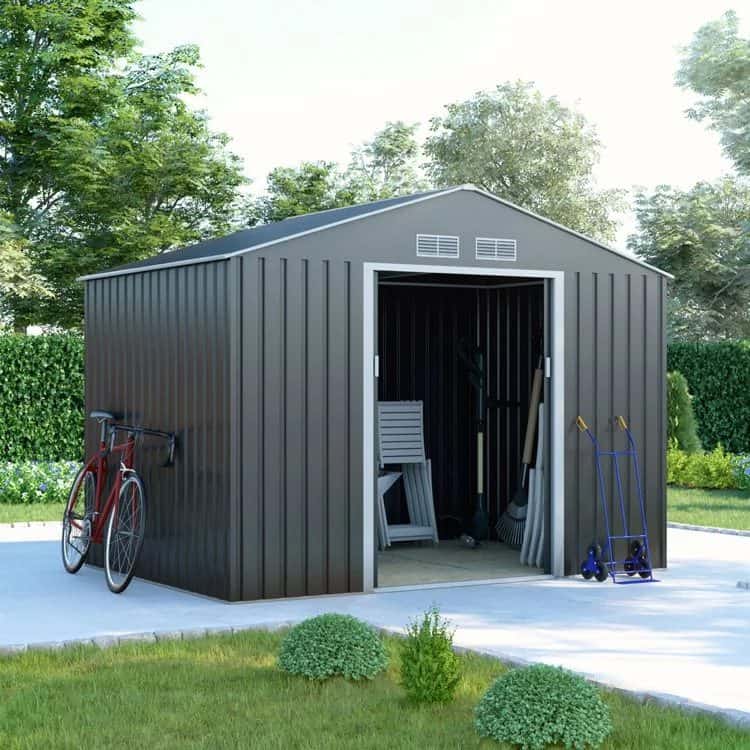 Design Ideas for Creatives
Like wooden sheds, metal sheds can be more than just empty spaces for power tools or random junk. You can utilise the space for your creative endeavours as long as you have the following:
1. Get a clear view
If you're an artist or want to hone your skills, working with the view of nature sparks creativity. With your metal shed acting as an artist's studio, you'll want to make sure it offers a pleasant view.
Buying a new model means you get to add windows to your options. But if you already own one, you can install window frames yourself or with a professional's help.
Nothing beats a workspace with a view of the sky and trees!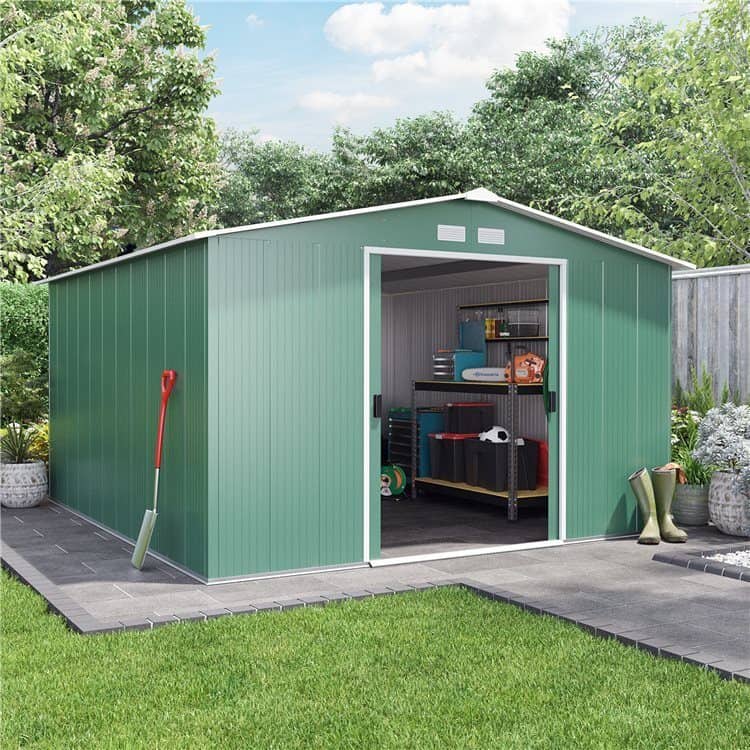 2. Install storage units
Garden workshops usually get really messy – in most cases, the space is cluttered by DIY garden tools. This is where storage units come to the rescue!
Keep the content of your workshop organised by ensuring every tool and gadget has its place. Floating shelves help save space; the same goes for pegboards.
For metal potting sheds, storage units can house a lawn mower, potting plants, garden tools or power tools nice and tidy.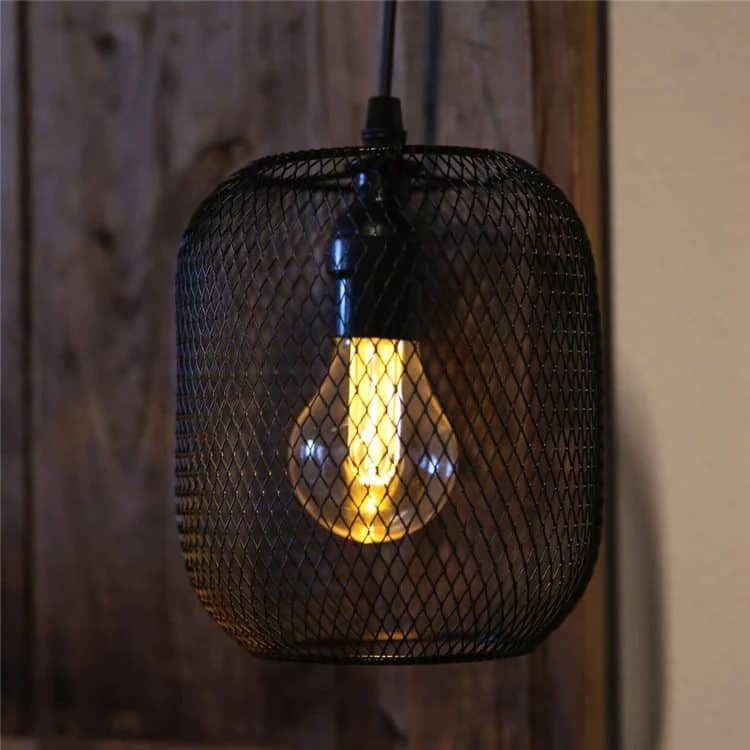 3. Add more lighting
Regardless of what you do in your metal workspace, visibility can influence your work. If the room doesn't receive enough light, this may affect your productivity.
Install pendant lights under the cabinet or add a task light to your desk to brighten the dark areas. We have more indoor lighting ideas here that you might want to check out.
Best Ways to Customise a Metal Shed
Now for the main point – customising a metal shed so it won't look plain and boxy. Here are a few ideas and options you can use to boost the look of your steel outbuilding.
1. Dress up the exterior with paint
The easiest way to level up the look of a metal shed is through an exterior painting project. Pick a range of beautiful colours and choose the best one that'll complement the vibe in your backyard space.
If your shed is old, paint may also cover up the rusty metal and enhance its appearance. If so, use rust metal paint. You can do this yourself to save money or hire a professional painter.
If you plan to do it yourself, there are a few things you need to consider:
Prepare your metal shed prior to painting. Thoroughly clean the surface from grease, dirt and any impurities. We recommend using a degreaser.
If your shed has existing paint, scrape off and sandblast the exterior to achieve a smooth surface.
Repair any dents with an auto-body filler to have a flawless-looking finish.
Apply rust neutralisers to prevent any rusty metal surface or corrosion formation.
Use a metal primer, such as red-oxide zinc chromate or zinc chromate, before painting.
Use only oil-based or lacquer-based paint to help seal the rust neutraliser you applied on the surface.
By keeping these in mind, no imperfections will show up when and after painting your metal shed.
2. Insulation is key
You may or may not see things coming, but insulation is excellent for anti-condensation. But what does moisture have to do with steel building customisation?
Rust and corrosion. Without proper maintenance, moisture will form. This could expose your building to rust and corrosion, including mould and mildew that could damage your stored valuables.
Insulation is also an excellent way to establish the interior temperature. It helps to hinder moisture from entering or collecting through condensation.
There are types of insulation designed for metal outbuildings, and these are:
Loose-fill. This type of insulation is made up of loose fibres or pellets blown into the wall cavities.
Spray foam. This insulation is made from a polymer material. It can be sprayed into steel wall and ceiling cavities, paired with a foaming agent.
Rigid board. Made from fibreglass, polystyrene, or polyurethane. It's an excellent choice for dampening noise and resisting heat and moisture.
Batt. Composed of mineral fibres of rock wool or processed fibreglass. Also known as blanket insulation, it's an expensive yet economical and practical choice.
Vapour barrier. This acts as a condensation retardant. It offers extra benefits in the fight against moisture.
Insulating your metal shed can help the structure to be in good shape for many years to come.
3. Custom windows and shutters
Windows, in general, are one of the overlooked aspects when it comes to metal shed building plans. Paired with shutters, they actually make good customisation items to add to the shed.
Moreover, most metal sheds have a bland appearance due to a lack of colour. With windows, natural light will shine through and brighten up the space.
And if your steel building already has windows installed, set up shutters to the side of the windows. Shutters provide a Victorian or French Country vibe, adding up to the aesthetic.
Other than shutters, awnings or canopies also make a great addition to soften the look of your shed. Adding curtains can also upgrade the look and make the space more homely.
Top tip: Pick a shutter design that will match the structure and appearance of your home and backyard.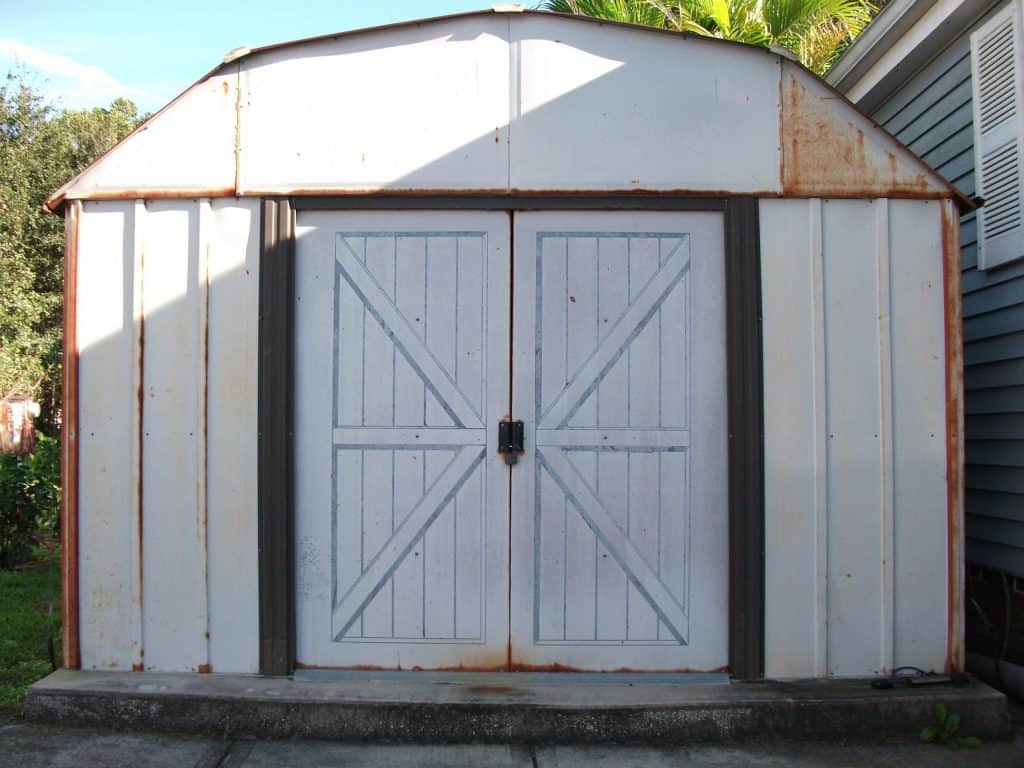 4. Door customisation
A custom door can boost the curb appeal of your shed; most importantly, it can give you much easier access inside. And the great thing about this is you can create a door that fits your metal building perfectly.
You have a range of colours and styles to choose from, but the most popular ones are as follows:
Barn doors
Glass patio doors
Overhead doors
Embellished doors
Double front doors
Metal walk doors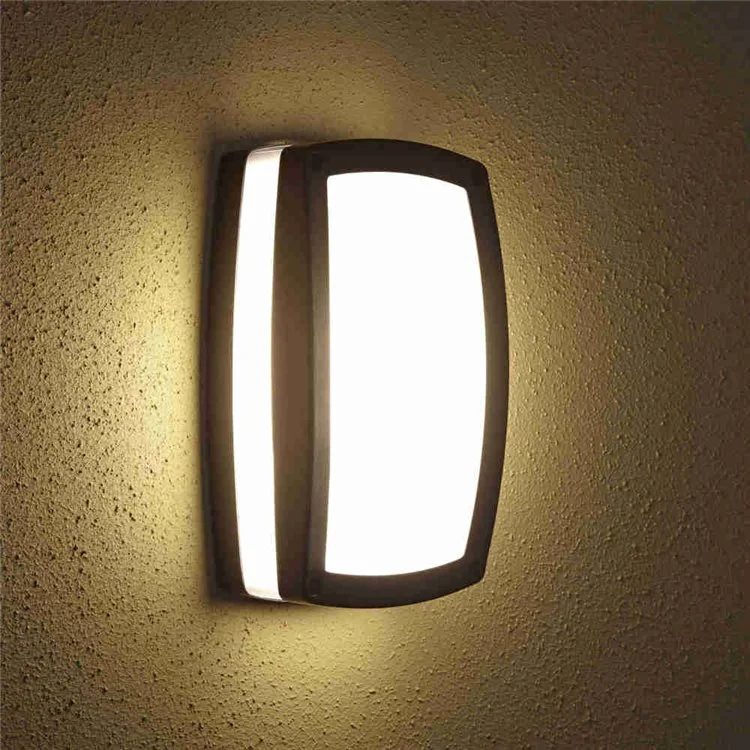 5. Light up the exterior
Consider investing in outdoor light fitting to add more character to your metal shed. This will help add more visibility, ambience, and security.
Install path lights to illuminate the pathway to your shed. Or string lights around the shed's windows, doors or posts to add a whimsical touch. Floodlights are also a smart way to brighten up your backyard while keeping potential threats like burglars off your property.
Top tip: If you don't have electricity running to your shed, solar-powered lights can do the magic.
6. Tear down one part of the wall
Create an open space by tearing down one of your shed's walls. This will make the structure look more inviting; at the same time, it opens more customisation possibilities.
Metal sheds are made up of panels fastened with steel screws. To get started, unfasten the screws carefully. Once a part of the wall has been removed, your metal structure now has an open space!
Next, put timber, fibre or PVC frames around not to compromise the supporting structure. You may also add a bigger door or glass window as a garden privacy idea.
This process requires a lot of handiwork, though, so it's best to ask for professional help. But if you can manage a DIY project yourself, you're good to go!
7. Change the roofline
Metal sheds are famous for their flexibility. Steel may be the strongest construction material,  but it can be bent, folded, and customised to any shape or form.
For this reason, take advantage of changing the roof pitch or roofline. The following design ensures a dramatic change in the look of your shed:
Increase the pitch or the slope of the roofline
Choose a hip roof instead of a gable roof
Add eave extensions from 2′ to 10′ deep
Include a self-supporting end wall canopy from 3′ to 10′ deep
Select a sloped or vertical fascia
There are shed suppliers that offer options for customising shed steel roofing. Choose the one you can depend on and trust to give you a quality structure, like GBD.
Top tip: Consider how you can make better use of your shed's roof. If you plan on building a roof garden or adding solar panels, a flat roof is more ideal. But if you use the roof as shelf space, a steeper pitch is perfect as you can add customised shelves.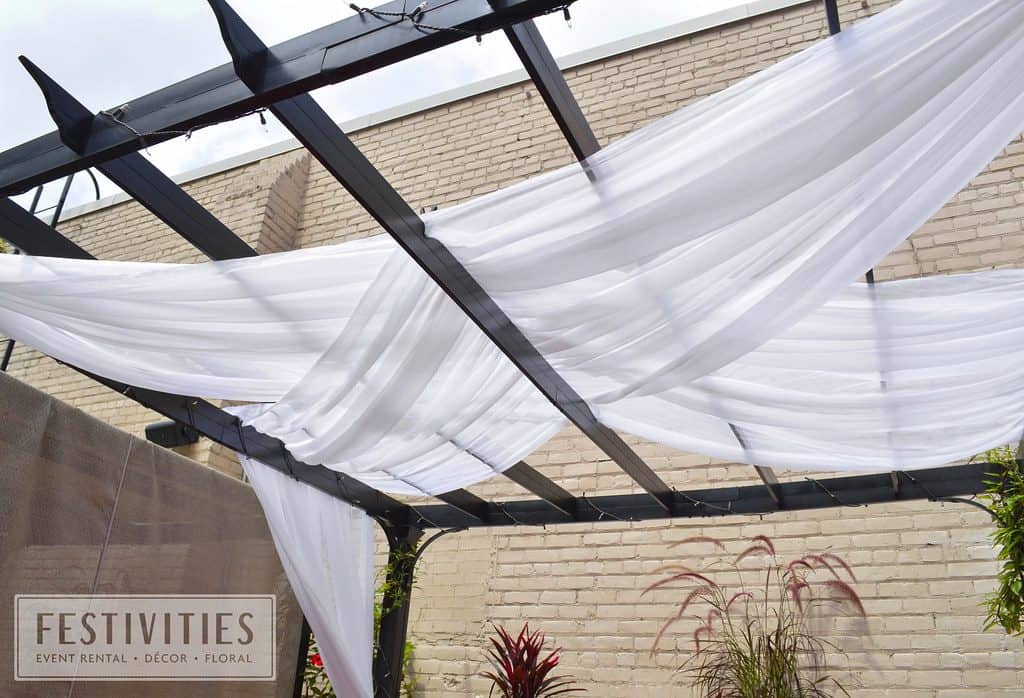 8. Add a source of shade
Awnings are a great garden shade idea, both for patios and garden buildings. If you don't have the time to plant trees, awnings and canopies are your best bets.
An awning attached to your metal shed's exterior wall can go off a retractable source of shade. If you plan on using an awning as a permanent structure, attach it to posts. Some styles have posts integrated into the design.
Sunshade sails are also great as they can be stretched between posts or structures to cover outdoor spaces.
9. Pathway and landscaping
A basic-look steel shed will seem a lot more inviting with a landscape and pathway that leads up to its doors. Not only will this enhance the look of your outbuilding, but it will also increase the curb appeal of your property.
Build a path to the shed, winding through the garden. Line the path with annuals, perennials and shrubbery in popular colours. Adding these elements will transform your backyard into a haven sanctuary!
Customising Metal Shed: Round-up
A metal shed doesn't have to look plain and unadorned. Thanks to these ideas, you can turn yours into an interesting one with a few improvements.
Don't limit your creativity and put a personal connection with every design you put into. A metal shed may be too plain looking, but with the right style, you can utilise it as more than just a storage unit.
It could be your dream garden bar or extra living area for entertainment, and more! We hope our guide to customising metal sheds will give you a great start in transforming your shed into a statement of your backyard space.
We highly recommend this step mainly if your shed itself has been improved or fixed. Otherwise, an unmaintained one will stand out against its beautiful surroundings.
Shop from our range of heavy-duty metal sheds.
Shop Metal Sheds
FAQs