When it comes to metal garden buildings, the word metal itself may leave you wondering if there is a way to spruce it up so it won't look boxy and barn-like. The answer is yes—there are endless possibilities to customise metal sheds.
A metal shed is a practical outdoor structure that grants you storage spaces for your gardening tools and exterior bulky items. Sure, it is a plain-looking one, but it does not always have to look basic and boring.
If you own a steel garden shed and you wish to smarten it up into a more attractive building or you are facing a common metal outbuilding dilemma: the signs of rust and disrepair, you just have to find effective ways to make it less bland.
Are you ready to transform your metal shed into a statement of your garden space?
Customising Your Metal Shed: Our Top 6 Tips
#1: Blend It Into Your Yard With Painting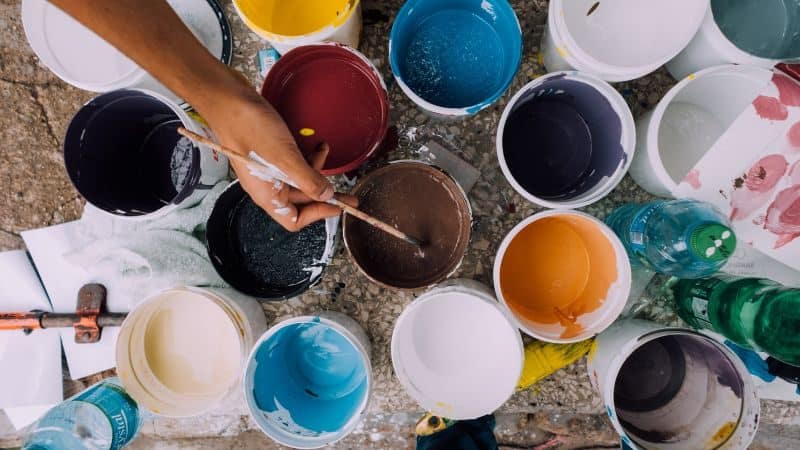 The easiest way to refurbish a metal shed is painting it. This process won't require creative skills. All you have to do is to pick the best colour that will compliment the vibe in your garden as well as your home's exterior.
If your shed is old, a paint may also cover up the rust and enhance its appearance. You can do this yourself to save money or hire a professional painter if the overall process is not something you can handle alone. 
But if you plan to do it yourself, there are a few things you need to consider before painting the metal building:
Prepping up your metal shed is important prior to painting. Thoroughly clean the surface from grease, dirt and any impurities using a degreasing detergent.

If your shed has existing paint on, you need to scrape off and sandblast the exterior to achieve a smooth finish.

Repair any dents with an auto-body filler to have a flawless-looking surface.

Apply rust neutralisers to prevent any rust or corrosion formation.

Use a metal primer: red-oxide zinc chromate or zinc chromate before painting.

Use only oil-based or lacquer-based paint to help seal the rust neutraliser you applied on the surface.
By keeping these in mind, no imperfections will show up when and after painting your metal shed.
#2: Don't Forget to Insulate
You may or may not see things coming but insulating your metal shed is actually an effective way to prevent condensation. What does moisture have to do with steel building customisation?
Remember rust and corrosion? Without proper metal shed maintenance, moisture will form which eventually could expose your building to rust and corrosion, including some damage to your stored valuables stored due to mould and mildew.
If this happens, not only will you have to revive your steel building but also the items you have stored inside. The reason why we suggest insulating your metal building is to hinder moisture from entering or collecting through condensation. Plus, this is a good way to establish the interior temperature.
There are types of insulation that are designed for metal buildings, including:
Loose Fill.

This type of insulation is made up of loose fibres or pellets that are blown into the wall cavities.
Spray Foam.

This insulation is made from a polymer material that can be sprayed into a steel wall and ceiling cavities, paired with a foaming agent.
Rigid Board.

Made from fibreglass, polystyrene, or polyurethane, this type insulation is an excellent choice for dampening noise and resisting heat and moisture.
Batt.

Also known as the

blanket

insulation, a batt is composed of mineral fibres of rock wool or processed fibreglass, making it an expensive yet economical and practical choice.

Vapor Barrier.

This acts as a condensation retardant, providing additional benefits in the fight against moisture.
By insulating your metal shed, this will help the structure to be in good shape in the long run.
#3: Consider Adding Shutters to the Side of Your Windows
Most metal sheds generate a bland appearance due to lack of colours and something that helps brighten up the space, aka windows. If your steel building already has windows installed, then you may want to set up shutters to the side of the windows.
However, if your shed is windowless, you already know the solution. Add windows and install those shutters! The good thing about window shutters is that it can provide a Victorian or French Country vibe, enhancing the aesthetic of your metal shed. Making your outdoor building instantly more valuable is a plus, of course.
Available in various styles, pick a design that will match the structure and appearance of your home and backyard. Also, they are designed using different materials, such as faux wood, PVC, or vinyl. 
But some of these materials might not be able to withstand weather changes or maintenance over a long period of time, so make sure to do some research before you pick out your desired design and material. It is also best to seek some ideas or advice from professionals if possible.
Other than shutters, awnings or canopies also make a great addition to soften the look of your metal shed. Adding curtains can also upgrade the look so be sure to keep that in mind!
#4: Upgrade the Metal Door
Cut down the metal materials by changing the steel doors into a simple framed ledged and braced door, for instance. The boards act as the face of the door, while the ledges are the horizontal boards. The braces, on the other hand, are the diagonal boards. This type of shed door is more secure, preventing warping of the whole door and the overall structure.
To make a good framed, ledged and braced door for your shed, replacing the metal one, you will need to construct mortise and tenon joints for the frame and braces. Here's a quick guide on how to build a shed door:
Cut the boards to width;

Decide on the width and height of your door;

Arrange the battens and braces on the back;

Fix the door together;

Fix the hinges;

Fit the cover strips;

Finish the door.
For a thorough guide, feel free to visit this guide, courtesy of Secrets of Shed Building.
#5: Light It Up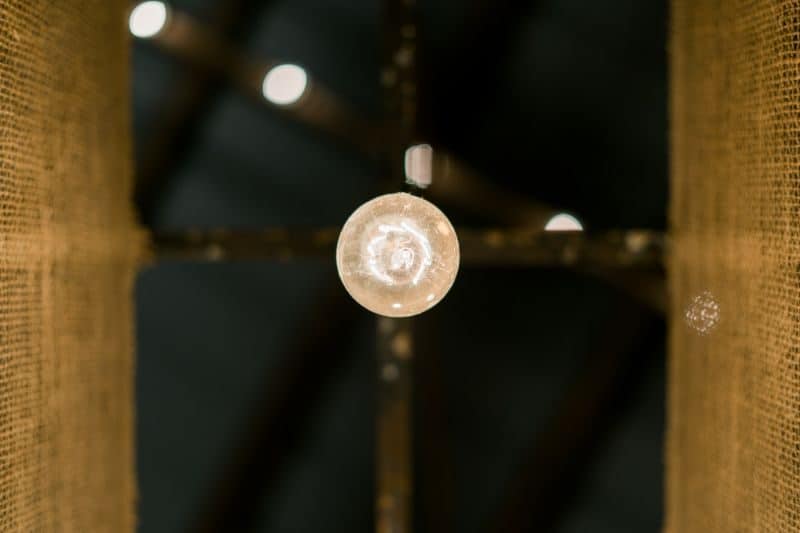 Adding windows is an effective way to invite natural light into your shed, but you may also want to consider investing in lighting fixtures to add character to your outdoor building. Installing electrical lights will help you find your tools, avoiding the chances of stumbling on items on the floor, when it is dark outside.
Lights can also serve a lot of purposes for your shed, including visibility, ambiance, and security. Halogen lights are good for providing overhead light, whereas an LED is cheap to run and can be used in certain areas of your metal shed you want to be brighter. If you do not have electricity running to your outdoor building, solar powered lights can do the magic.
Additionally, you may install path lights to illuminate the pathway to your shed or string up some lights around the shed's windows, doors or posts to add a whimsical touch. Installing floodlights is also an excellent idea to brighten up your backyard while keeping potential threats like burglars off your property.
#6: A Total Makeover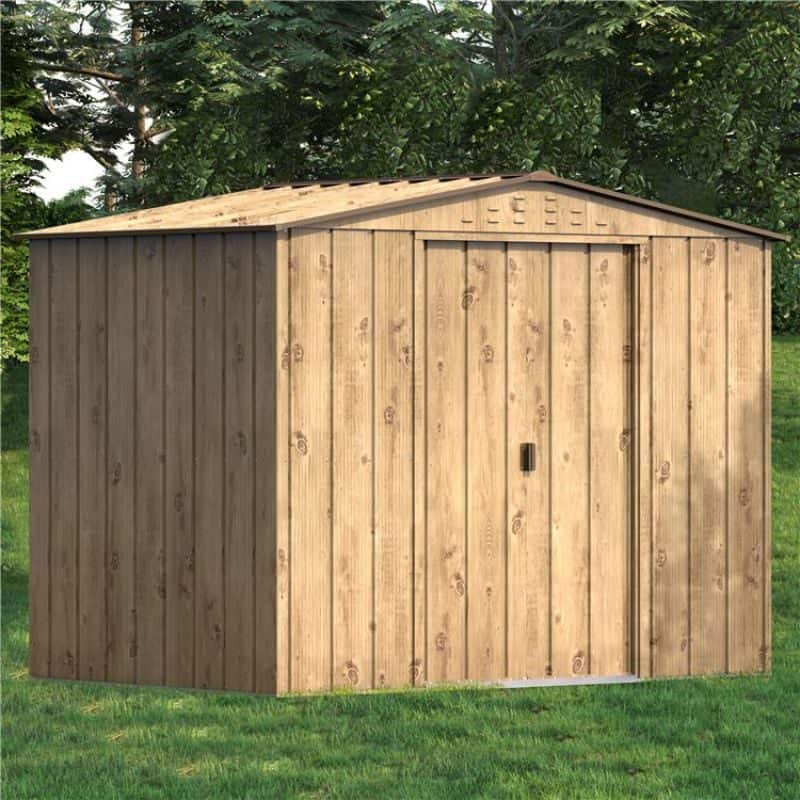 Regardless of the type of shed, from wooden to metal, a garden shed can be utilised as an entirely different space on your property other than as storage area. There are endless possibilities when it comes to converting your metal shed into a new functional room, especially if you have the budget to do so.
Many shed owners in the UK have revamped their garden sheds into:
Garden gym

Workshop

Bar shed

Chicken coop

Farmhouse

Garage

Smoke house

Bin storage

Warehouse

Firewood storage
Articles you might want to check out after reading our Customising Metal Shed guide: