Log cabins are popular garden buildings due to their rustic appearance and versatile uses they offer. This is evident from the number of log cabins we offer at Garden Buildings Direct. 
Whether you need a garden office or a space to relax and put your feet up, log cabins are a great addition to any garden. Regardless of how they're used, it's important to keep the wood protected as this will extend the lifespan of the building and prepare it for harsh weather conditions. 
Take a look at the best ways to treat your log cabin.
Top Log Cabin Treatments
 Staining 

 Wood Preservatives

 Pressure Treatment  

 Finish Coatings
Four Types of Treatment For Your Log Cabin
The best way to make sure the log cabin is protected from the weather is to apply treatment before the building is constructed. This way it will not suffer any damage before treatment takes place. Here are the most common techniques.
1. Staining
 Staining the log cabin will keep it protected in hot weather. Typically, dark stains provide better protection from the weather due to their additional pigmentation. 
Lighter tone stains can be prone to sunburn! Remember to stain the interior of the log cabin as moisture can build up inside.
2. Wood Preservatives
Wood preservatives are used to keep the log cabin water repellent. The enemy to any log cabin is water as this can cause mould and mildew, as well as encouraging fungi and insects! You should apply wood preservatives to a log cabin every couple of years to keep it protected.
3. Pressure Treatment 
If you're looking for ultimate protection for a log cabin, pressure treatment is a great option. We offer a range of pressure treated log cabins which require no treatment at home. 
The pressure treating works by dipping the logs into tanks full of chemical preservatives which penetrating the timber. This is carried out by professionals and not something you can do yourself.
4. Finish Coating
Unless you opt for pressure treatment, you might have to add a final finish coat after applying the wood preservative or stain. This finish coat will keep the building protected from heavy rain, making it more water-resistant. It will also add a layer of protection from ultraviolet rays.
Pros and Cons
The log cabin treatments featured above, all have different pros and cons attached. The wood preservative and staining is a cheaper treatment option which will offer a standard level of protection for the building.
 Adding a finish coat will offer another level of protection to ensure the building is water-resistant. However, these will need reapplying every couple of years to stay topped up.
The advantages of pressure treatment over all other forms of treating log cabins are that they will completely protect the building and ensure that it is weatherproof without any effort from you at home. The pressure treatment is applied by professionals and mean that the log cabin requires no treatment at home.
 It will also work effectively to extend the lifespan of a log cabin, which is important as you want to get the most amount of years out of the cabin as you can. This is a more expensive form of log cabin treatment but has a number of benefits attached.
Conclusion
It's recommended that a log cabin is treated before use as this will prolong its lifespan and make it more durable and hardy against the elements. The type of treatment you choose depends on your budget and cabin needs. 
For ultimate protection, pressure treatment is an effective treatment for the building However, wood stains and preservatives can offer a good level of protection also.
Take a Look at Our Newest Log Cabins
BillyOh Metro Log Cabin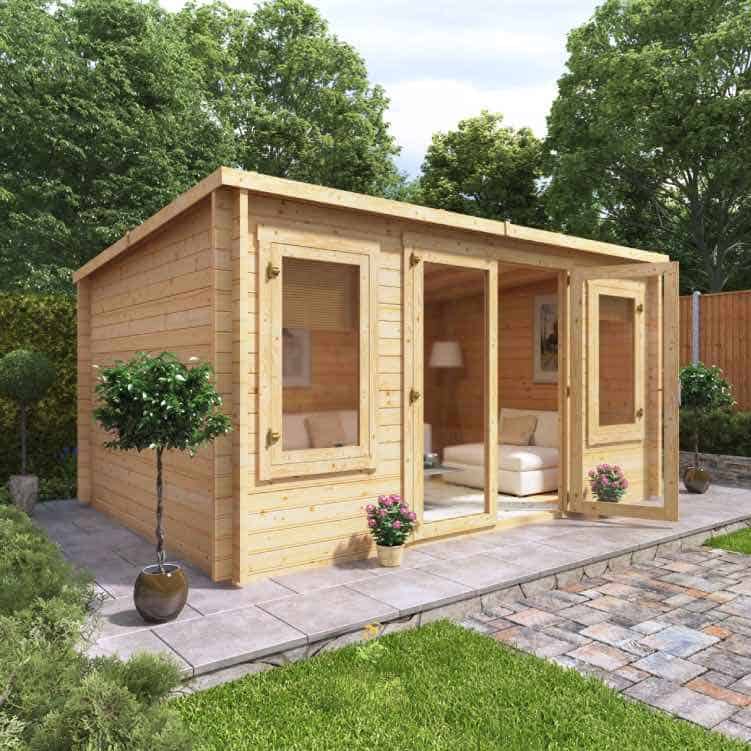 The BillyOh Highfield Log Cabin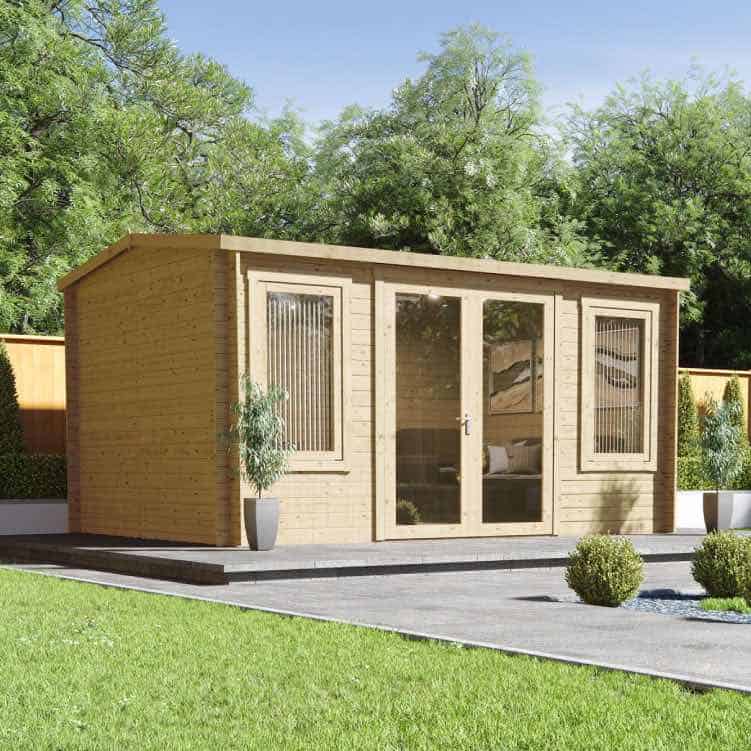 BillyOh Canton Log Cabin