We're here for another round of garden design ideas that gazebo enthusiasts will love!
Many see gazebos as time-honoured outdoor hideaways. Their quaint charm is a canon when it comes to adding a character to a backyard space.
Although their nostalgic appeal is irresistible, considering new options to update the style won't hurt. Here, we've put together the best and most diverse designs to inspire you to build your dream gazebo!
1. Cooling sun shelter
A functional yet straightforward gazebo area that offers a shaded spot for afternoon lounge and late-night hangouts. Simply mix up the space with a furniture set and hang outdoor lighting to finish the look.
Ideal for free-standing wooden gazebos.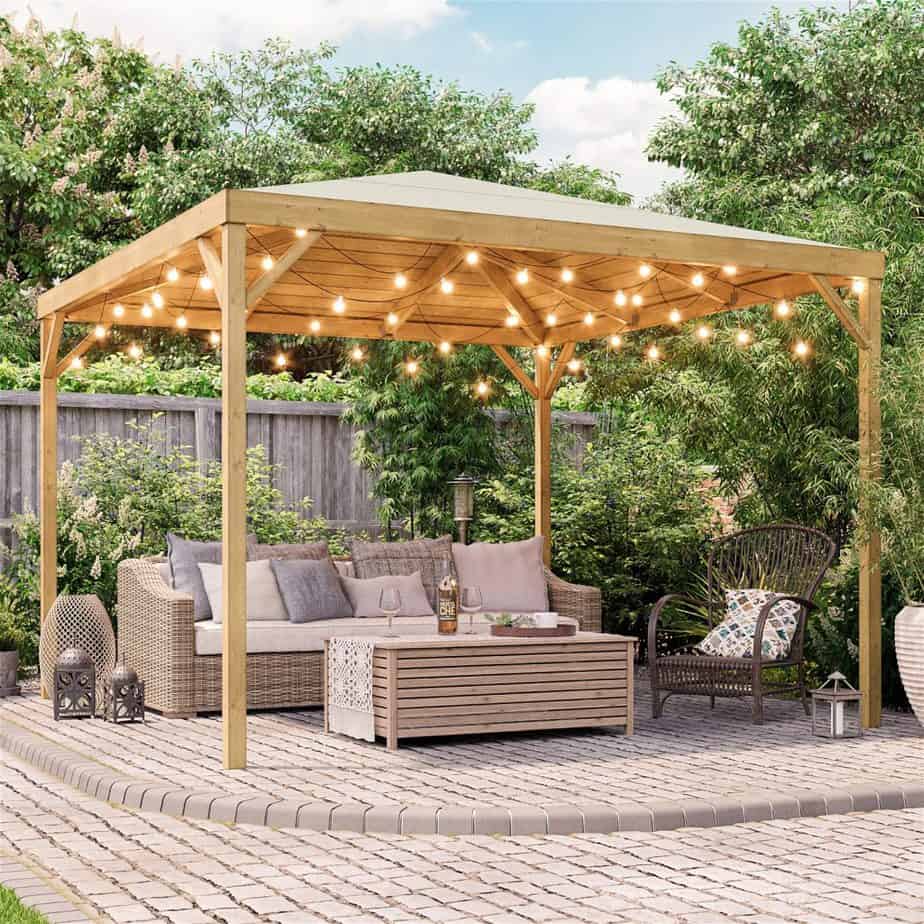 2. Grill and gazebo in one
To achieve this concept, a traditional gazebo will do. And with a bit of DIY, add shelves, customised countertops on both sides, and stools – you're ready to host a mini BBQ party!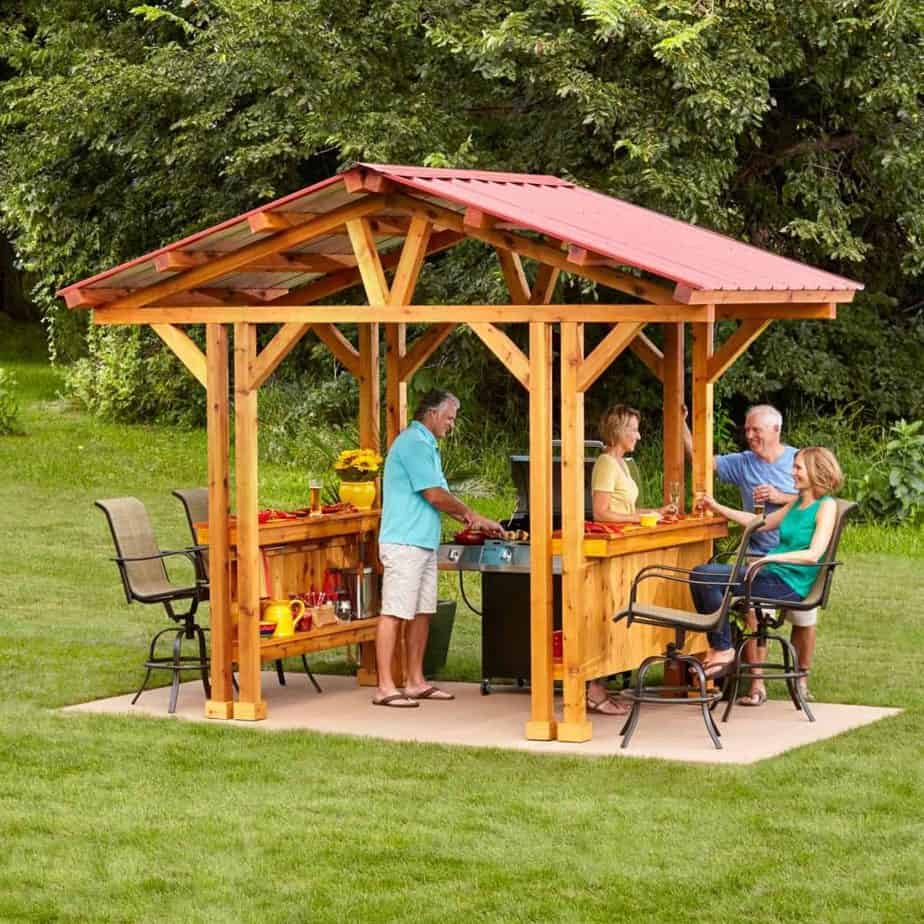 3. Freestanding but with elegance
A freestanding gazebo doesn't have to be plain. Get it in action by adding a simple wooden furniture set, curtains for shade, and bright potted flowers for a pop of colour.
Recreate this look with your BillyOh Hexagonal Pop Up Gazebo.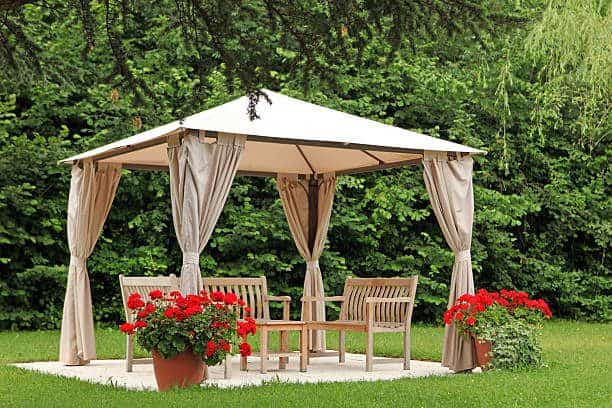 4. Stained glass for drama
Adding drama and uniqueness to the space, a stained glass gazebo is worth considering. Besides the eye-catching aesthetic of the structure, the design invites more sunlight in. No more unpleasant glares and yes to more vitamin D!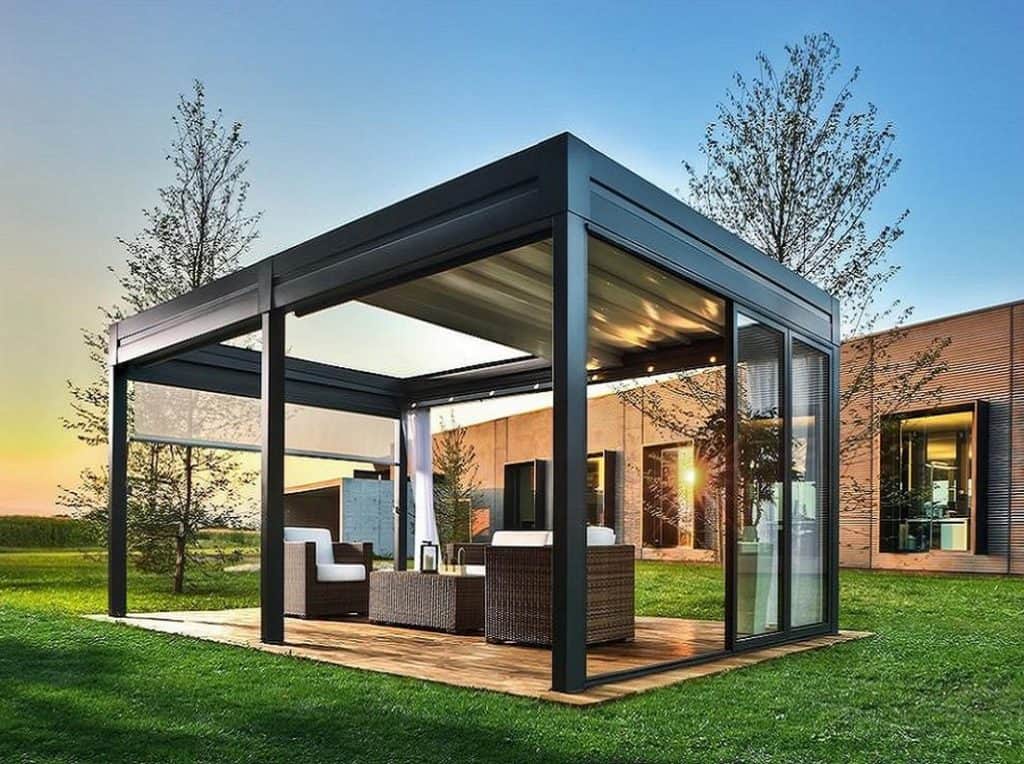 5. Tropical hideaway in the garden
The addition of thatch on the roof is enough to make your gazebo tropical-looking. Add amenities like a TV, fire pit, and garden seating. For shade and privacy, consider installing flowy drapes.
This theme will look fabulous if you have a tropical-themed garden.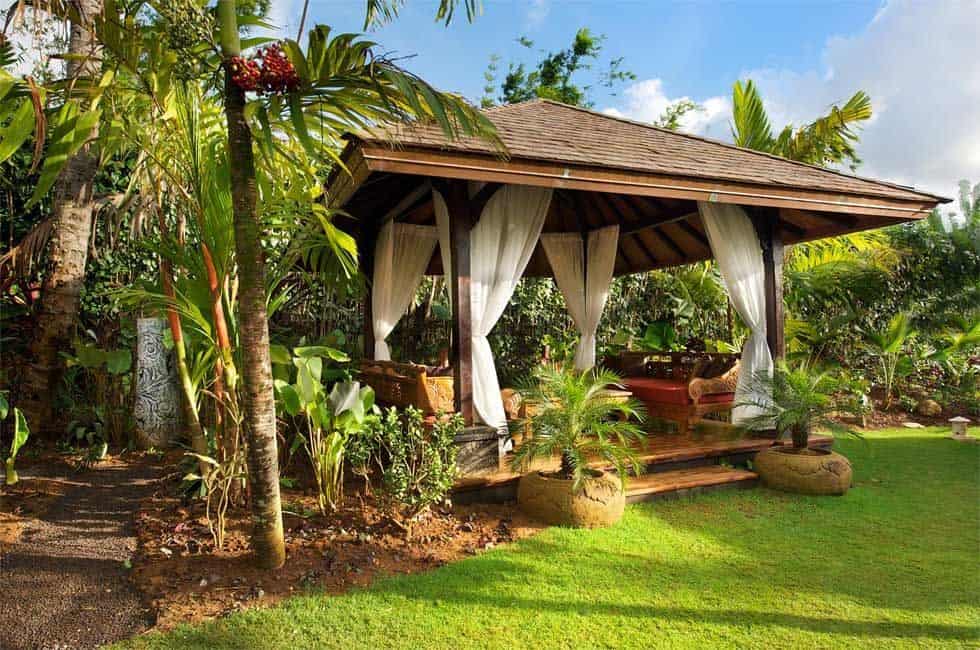 6. Luxury outdoor hot tub
Garden hot tubs have become increasingly popular in the UK. And wooden gazebos are a great way to blend the tubs within a natural environment. This also adds the benefit of extra privacy and protection from the elements.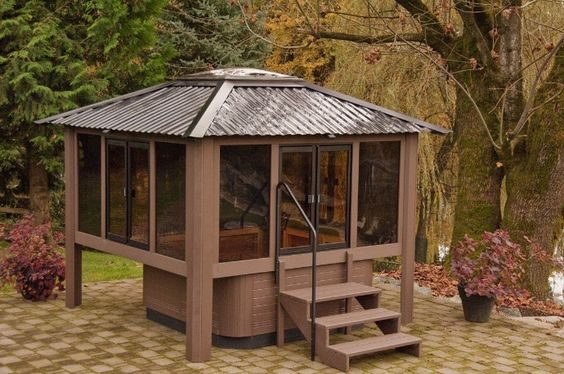 7. Get it heated
When talking about outdoor spaces, heating options are essential. For gazebos, infrared ceiling heaters do the job well, especially during wintertime. Here, the heaters are fixed at the corners of the ceiling.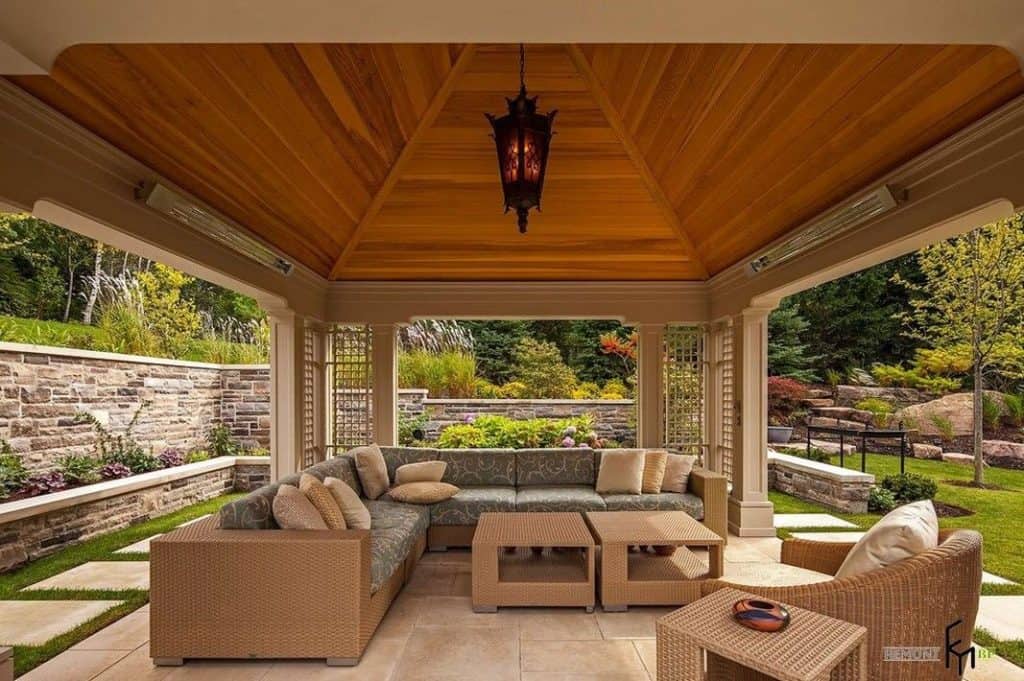 8. Go pop up
Not only does a pop gazebo is budget-friendly, but it also can come in handy for surprise events. This includes outdoor cookouts, graduations, birthdays – it's always best to have a portable gazebo to celebrate in your yard.
The BillyOh Pop up Gazebo is also perfect for bringing in campgrounds or to the beach.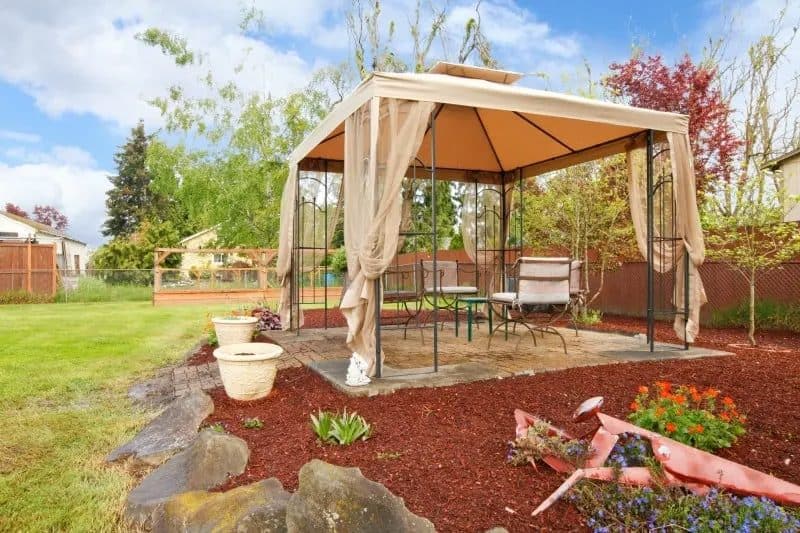 9. Patio kitchen and living room
Spend summer nights in this glorious gazebo kitchen and living room area! The gazebo defines the space, offering a real outdoor living experience. In addition to the kitchen part, add a couch and coffee table and a fireplace for beauty and comfort.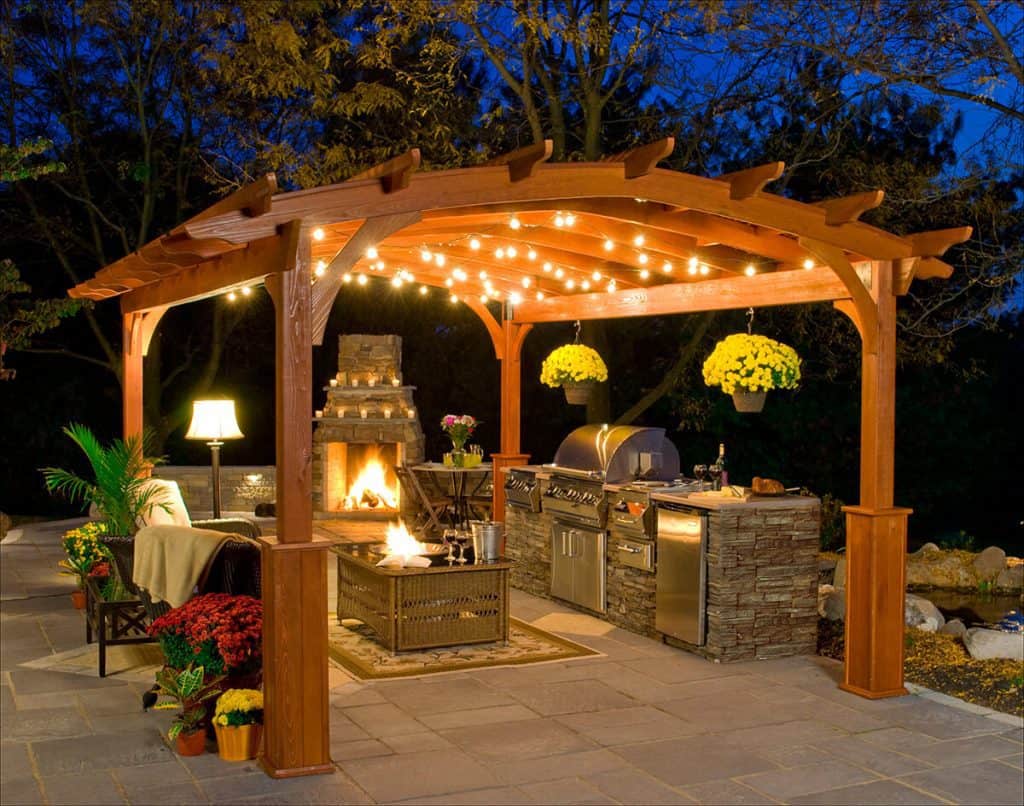 10. Kids playhouse
Take this chance to create something for your kids in your own backyard. Have a look at this garden gazebo transformed into a playhouse. Add a swing and slide to complete the look.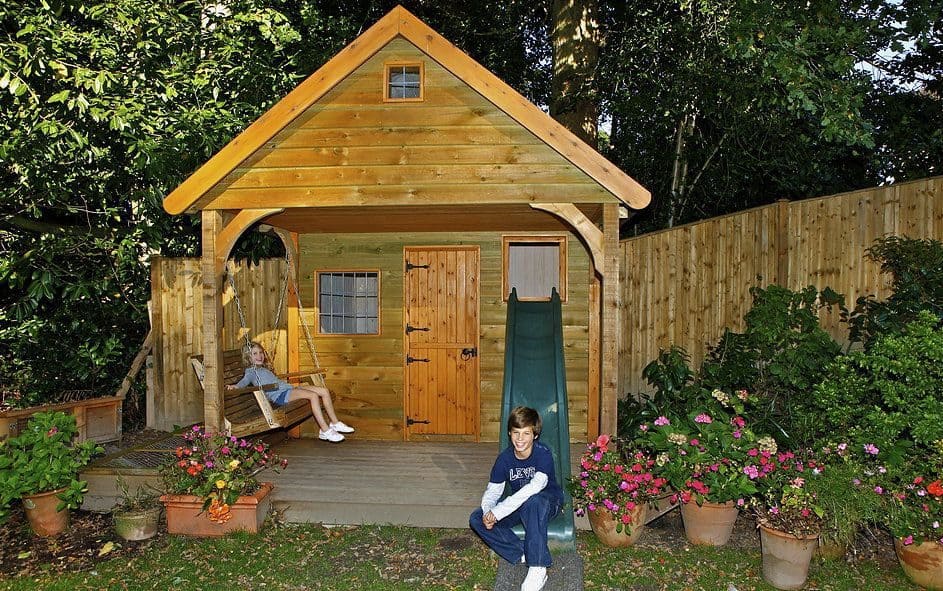 11. Trendy black space
The concept is black with white curtains and slip-covered furniture. To achieve a Cabana style gazebo, opt for a striped pattern in black and white for the drapes. A bit of pop colour can also help boost the getaway mood in your own backyard.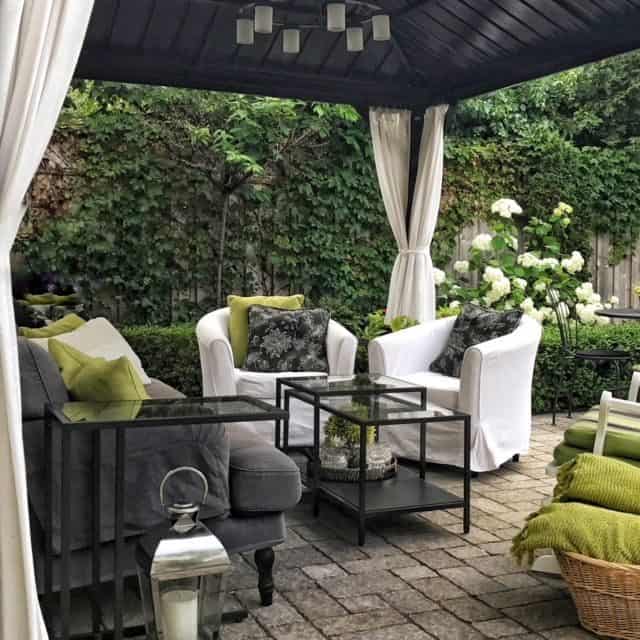 12. The classic farmhouse approach
A classic style gazebo that matches a traditional garden setting. The farmhouse design is simple yet attractive enough, thanks to its vintage charm. This look is especially ideal for octagonal gazebos.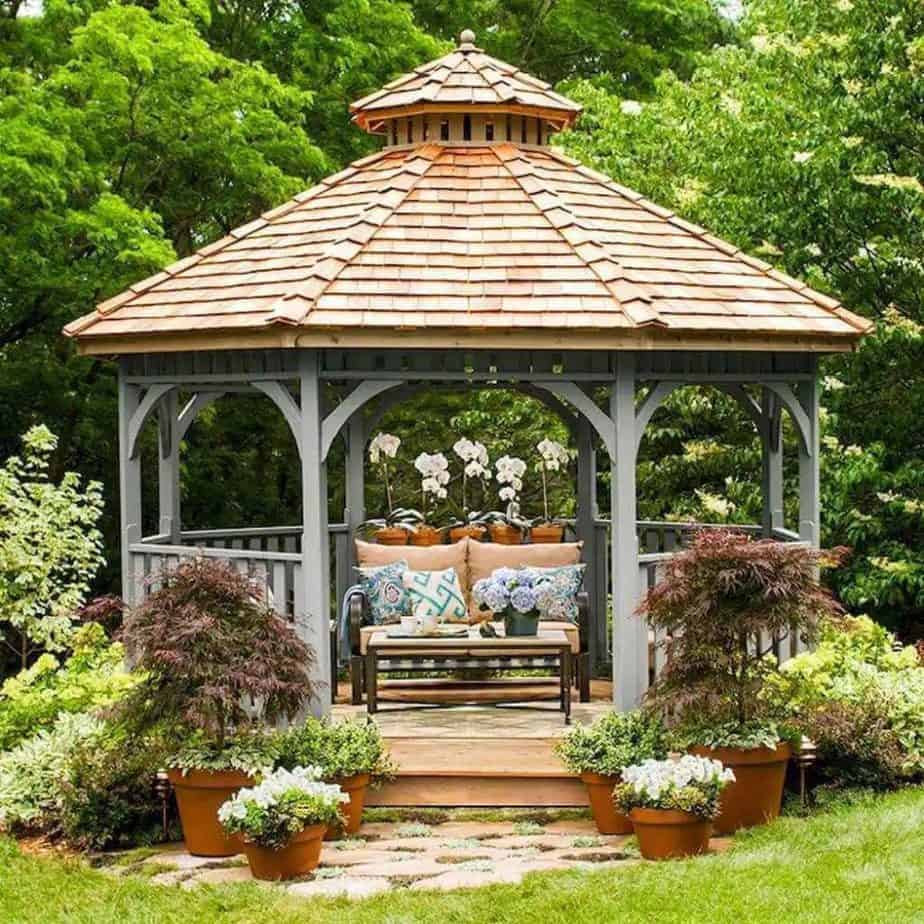 13. Asian fusion
If you love the intrigue and architecture of all things Asian, bring it home to your backyard. Take a cue from this minimalist Japanese garden gazebo.
Small design elements like pebbles and greenery can add a lot of character and pzazz to the space.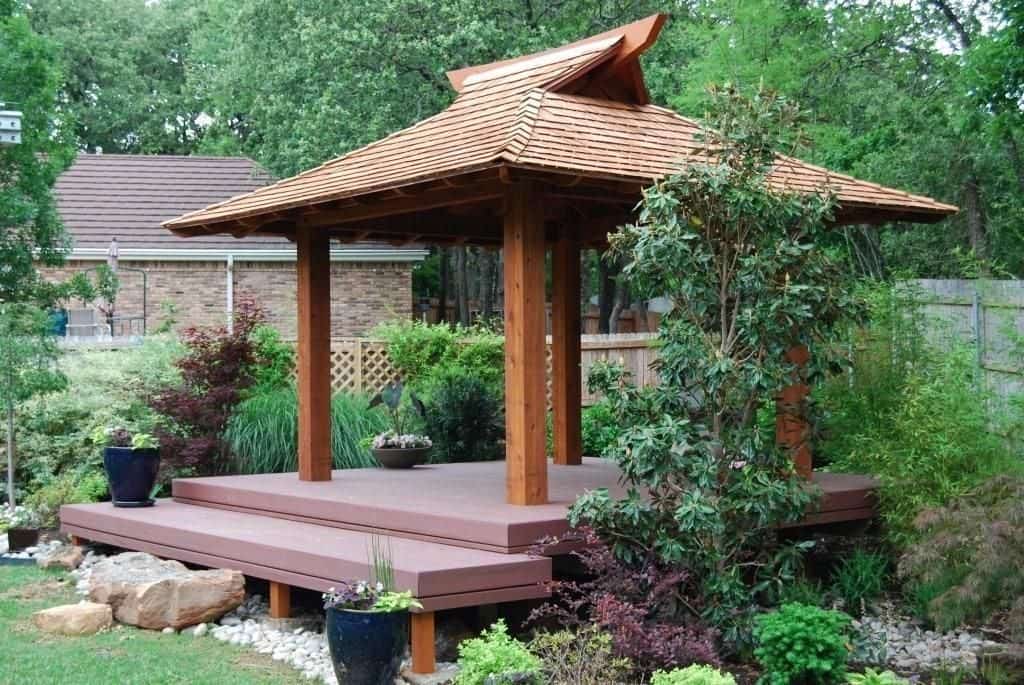 14. Camouflage outdoor structure
Your gazebo doesn't always have to stand out, but it can still look interesting by incorporating the design with nature. Make the trees part of the look by extending the vines across to create the canopy of your gazebo. 
Let nature continue to rule while nesting into your haven to relax.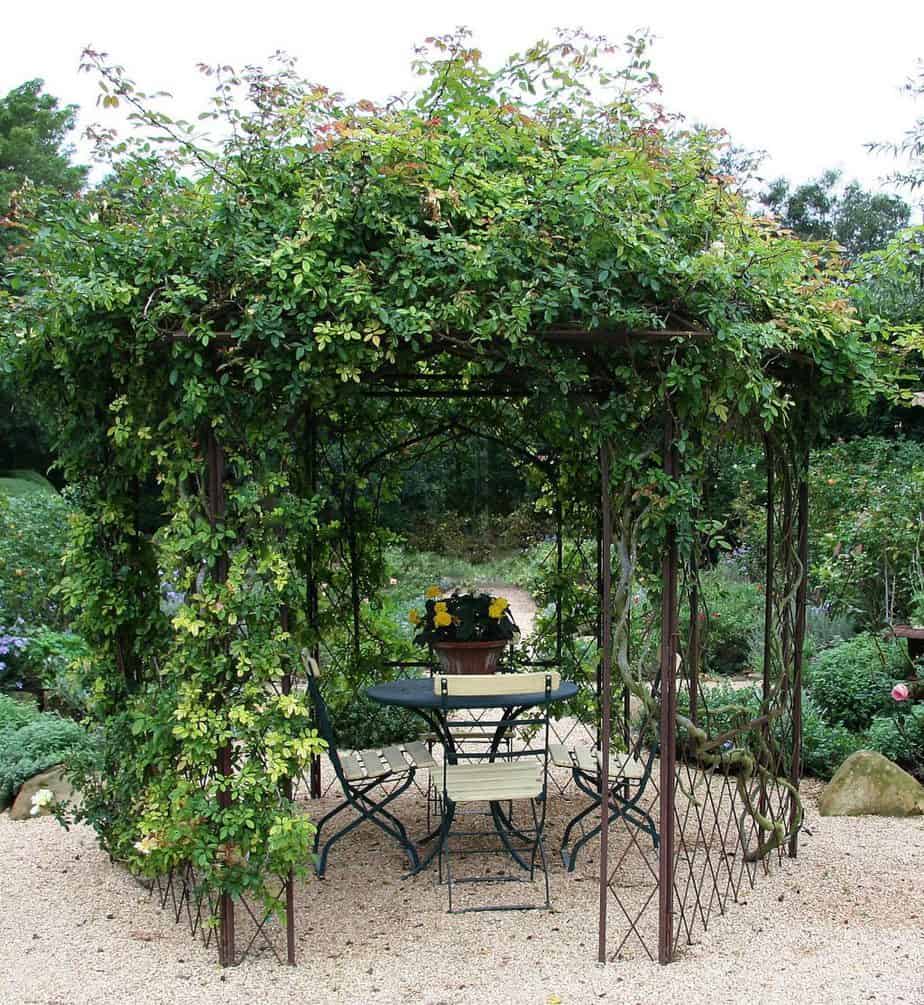 15. Modern rectangular shape
This modern gazebo perfectly matches the home's architectural design. The rectangular shape structure features a high ceiling and wood cedar columns. The ceiling details use horizontal teak wood slats, while the floors are PVC wood decks.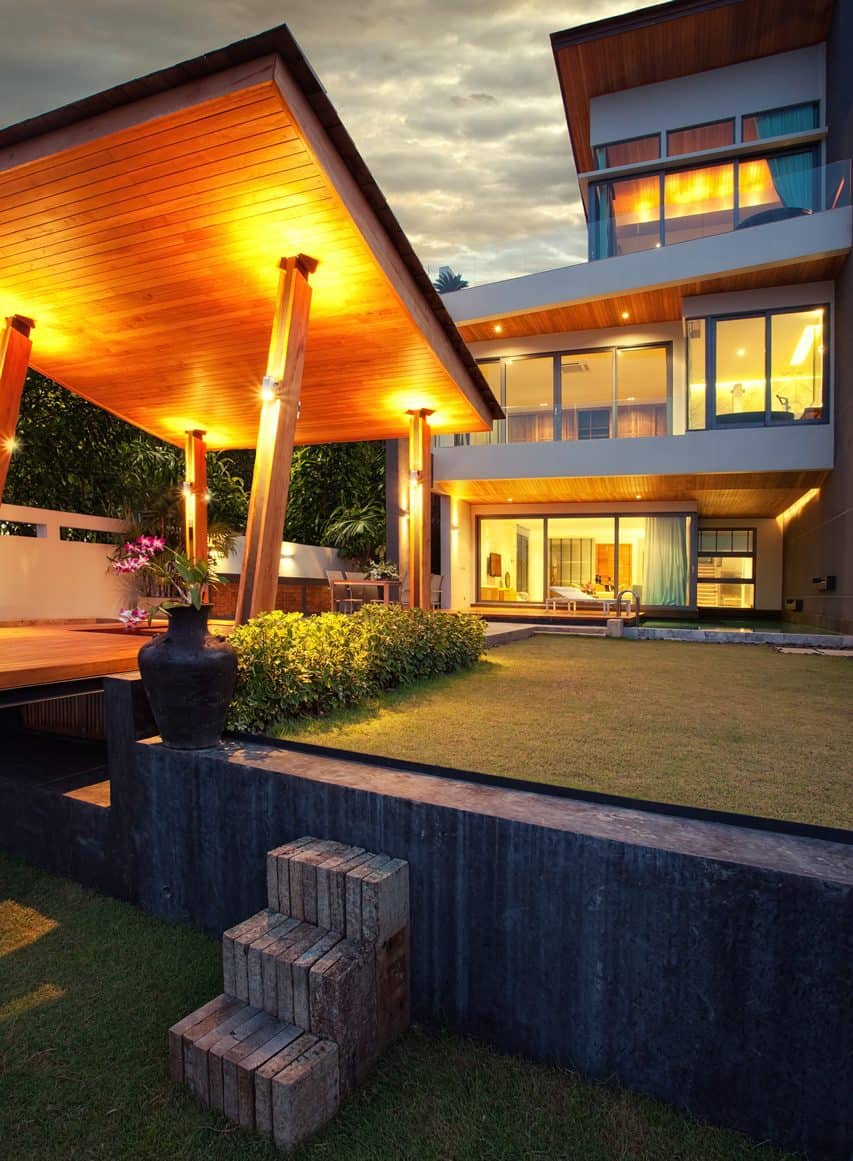 16. Rustic stone
The heritage and attractive finish design can help increase the beauty of your yard. Stone gazebos like this are popular in countryside homes and classic backyard settings.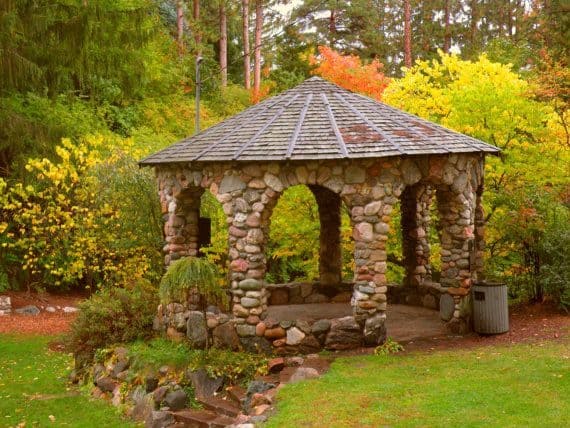 17. With a water feature design
A gazebo that serves as a gorgeous central accent of the pond area, where you can relax, lounge, and even sunbathe. Fill the pond with Koi, a variety of water plants, stones, and voila – you have a water feature centrepiece!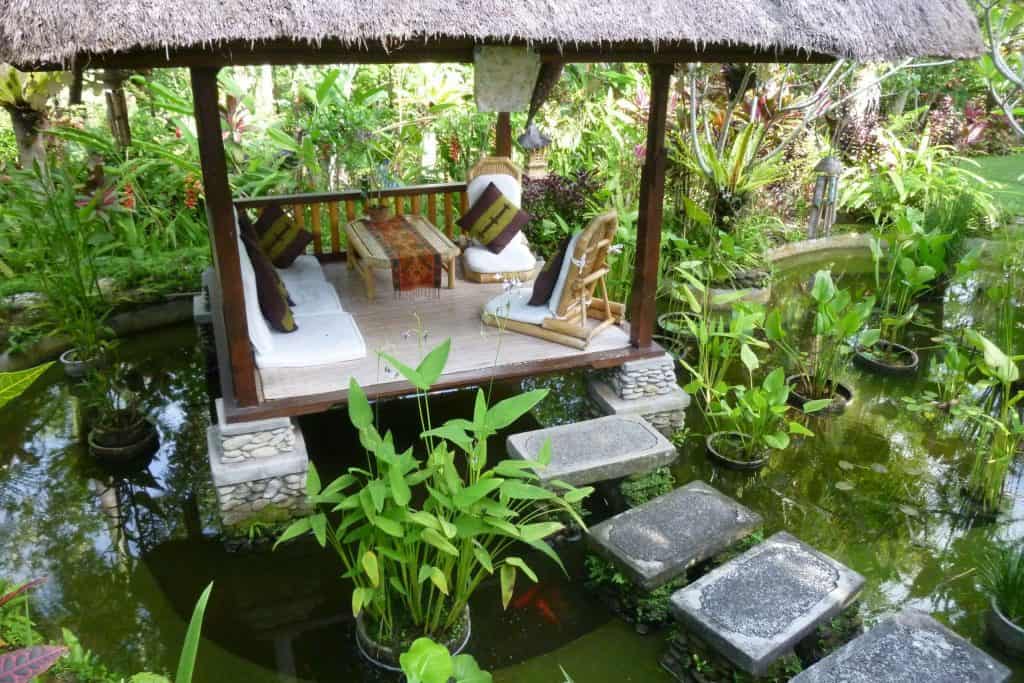 18. Brick and castle-like
A gazebo style that uses stone masonry floors and columns, creating a castle-like structure. Sturdiness and weather resistance will never be an issue in this one. Add stone stairs with iron hand railings.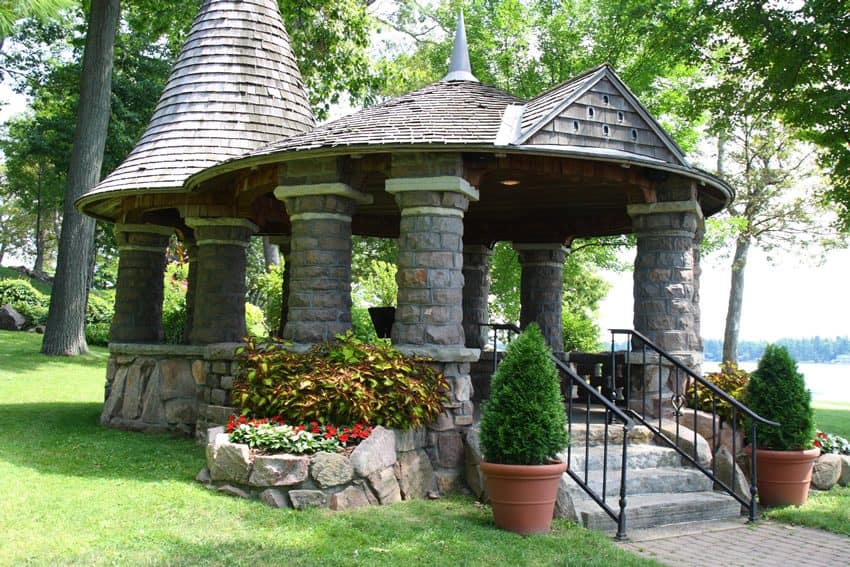 19. Simply folly
Unlike most designs we've mentioned, folly gazebos are more like decorative pieces. As they don't provide shelter, it's often placed in a flowerbed or area that needs to improve aesthetics.
But it can benefit from climbing vines and flowering plants to create a cottage garden.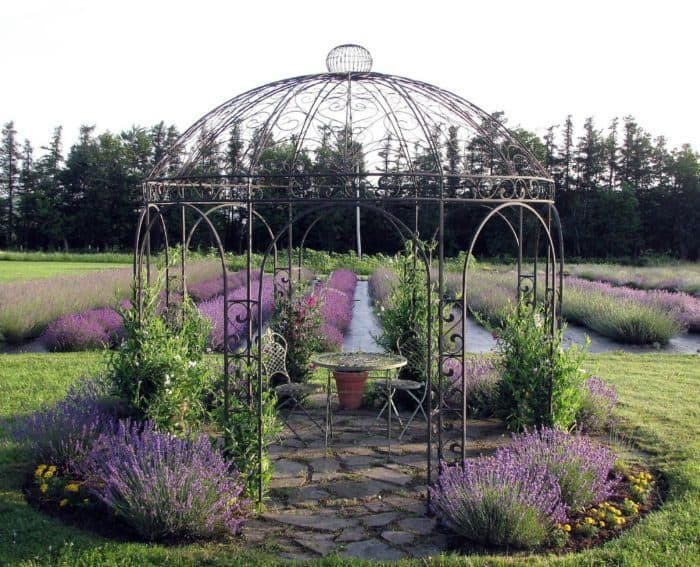 20. Pergola gazebo
A pergola design is a functional type of gazebo that forms a shaded walkway or sitting area. Made up of a series of vertical posts or pillars supporting cross-beams and a sturdy open lattice. Attach a swing bench in the middle to recreate this look!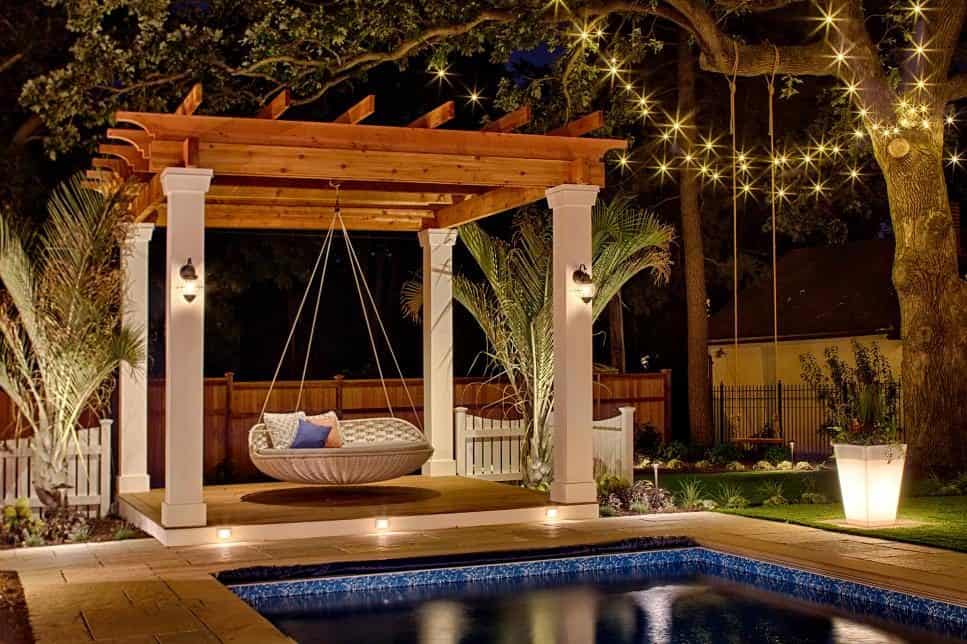 Round-up
Gazebos can be used for a variety of purposes, making them a great addition to gardens. If you love hosting gatherings, dinner parties, or BBQs, a gazebo can offer you the space you need.
This outdoor structure works well as a shelter for a hot tub or grill. What's more, the right design and decor can elevate not only your yard's look but also add more value to your home.
Take at least two designs from our list to create a versatile haven that'll keep you coming back outdoors time after time. Might as well check our latest wooden gazebo collection while you're here!
Shop The Quadra Gazebo
FAQs