Garden gazebos UK are enchanting sanctuaries amidst nature. These timeless structures hold a cherished place in the hearts of many homeowners.
If you already own one in your outdoor space, it's worth exploring fresh options to renew its character. In this post, we've put together the finest and most diverse gazebo designs to inspire you to create your own haven.
1. Cooling sun shelter
A simple wooden gazebo that offers a cosy spot for afternoon and late-night hangouts. Simply mix up the space with a furniture set and hang board lighting to finish the look.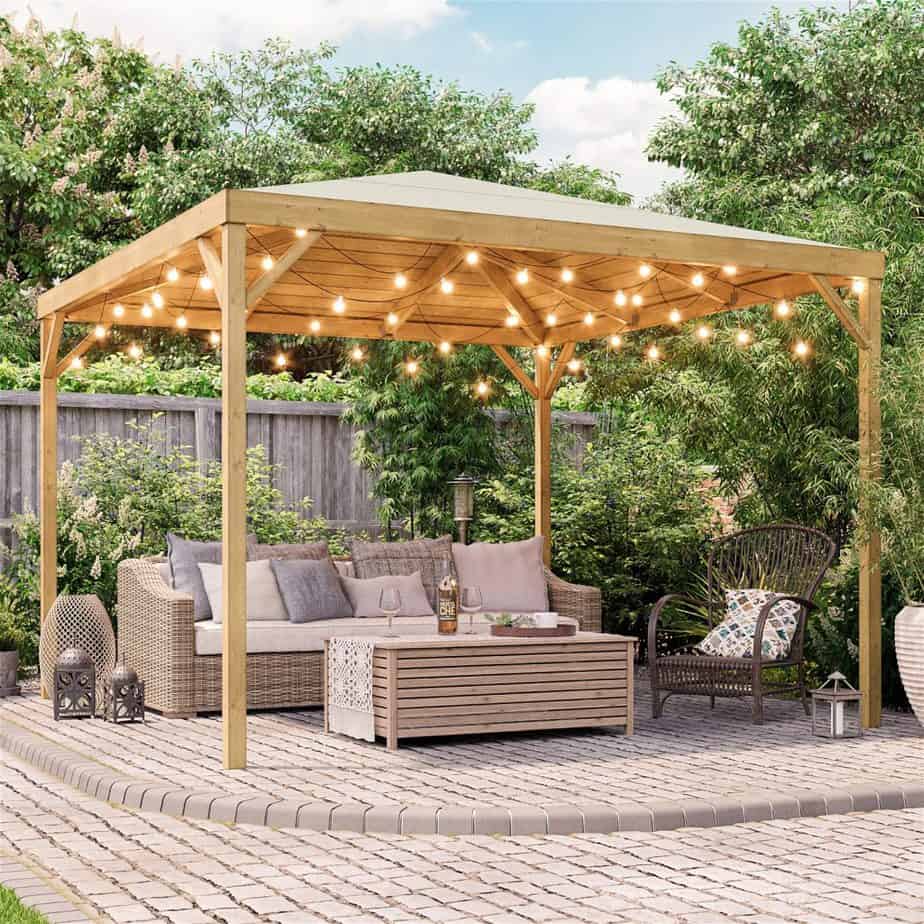 2. Grill and gazebo in one
To achieve this concept, a traditional hardtop gazebo UK will do. Decorate with a bit of DIY, and add shelves and customised countertops on both sides and stools. And voila! You're ready to fire up your Tennessee dual fuel BBQ.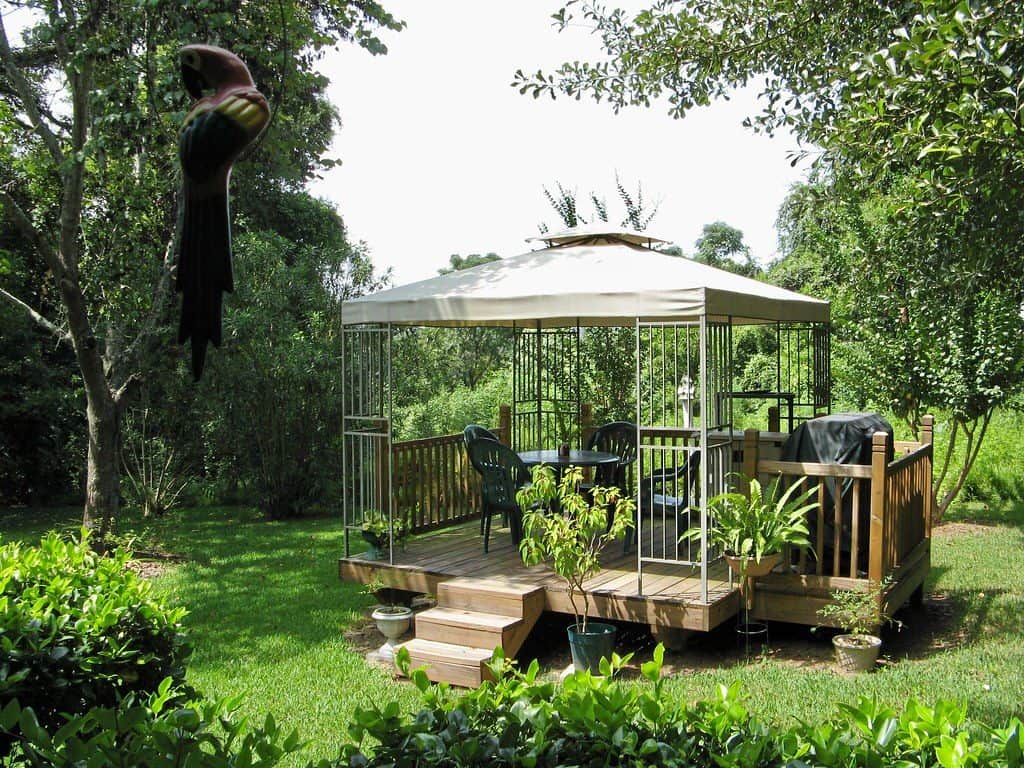 3. Freestanding but with elegance
A freestanding gazebo doesn't have to be plain. Get it in action by adding simple traditional wooden garden furniture. Hang curtains for shades for garden and display bright potted flowers for a pop of colour.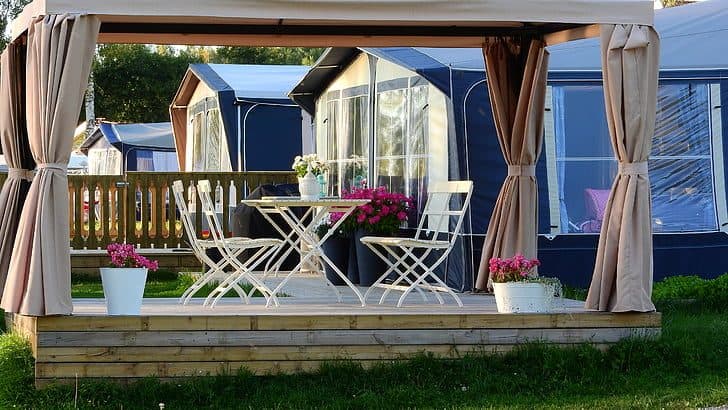 4. Stained glass for drama
Adding drama and uniqueness to the space, a stained glass gazebo is worth considering. Besides the eye-catching aesthetic of the structure, the design invites more sunlight in. No more unpleasant glares, and yes to more vitamin D!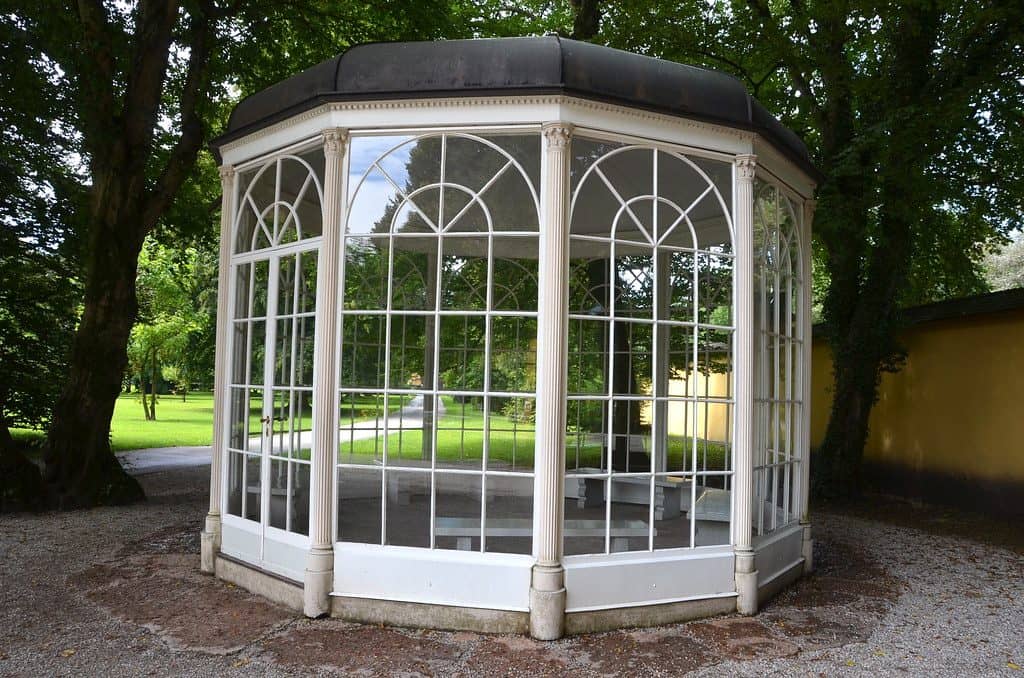 5. Tropical hideaway in the garden
The addition of thatch on the roof is enough to make your gazebo tropical-looking. Add amenities like a TV, a cheap fire pit, and garden seating. For shade and privacy, consider installing flowy drapes.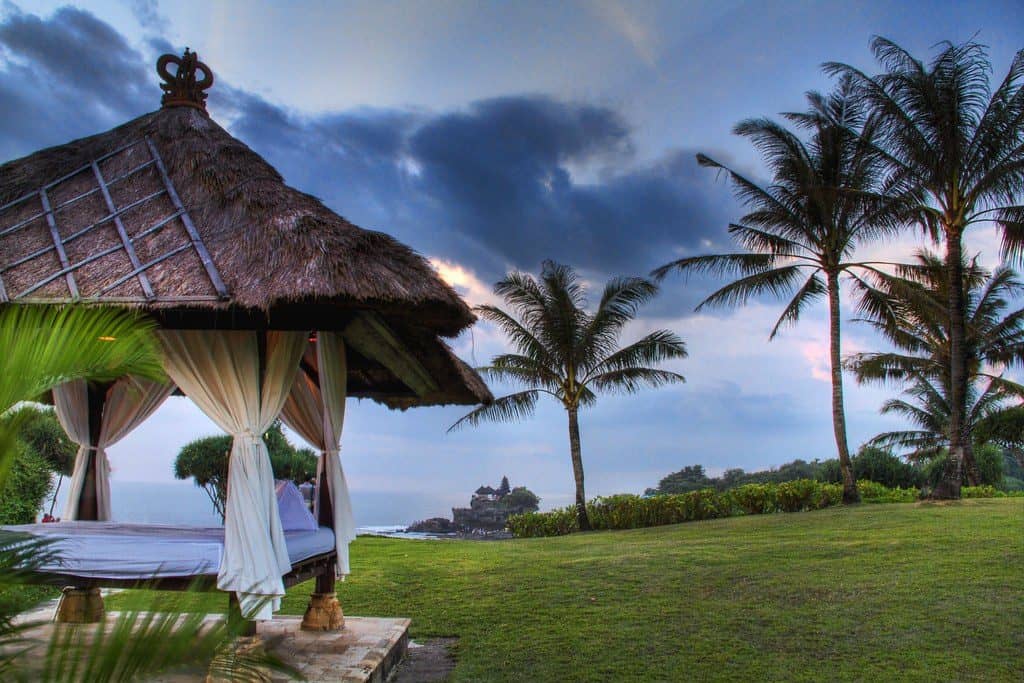 Hot tubs, such as the 6 person inflatable hot tub, have become increasingly popular in the UK. Wooden garden gazebos are a great way to blend the tubs within a natural environment. This also adds the benefit of extra privacy and protection from the elements.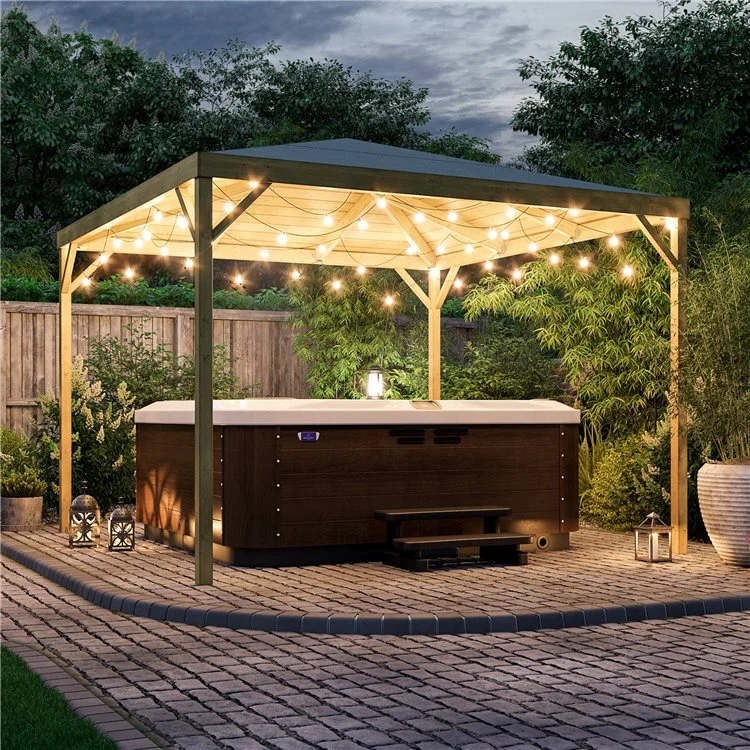 7. Get it heated
When talking about outdoor spaces, heating options like gazebo heaters electric are essential. For gazebos, wall mounted infrared heaters do the job well, especially during wintertime. Here, the heaters are fixed at the corners of the ceiling.
8. Go pop up
Not only is a pop gazebo budget-friendly, but it also can come in handy for surprise events. This includes outdoor cookouts, graduations, and birthdays. Thus it's always best to have a portable gazebo to celebrate in your yard. Enter the BillyOh Pop up Gazebo – the perfect solution even on campgrounds or to the beach!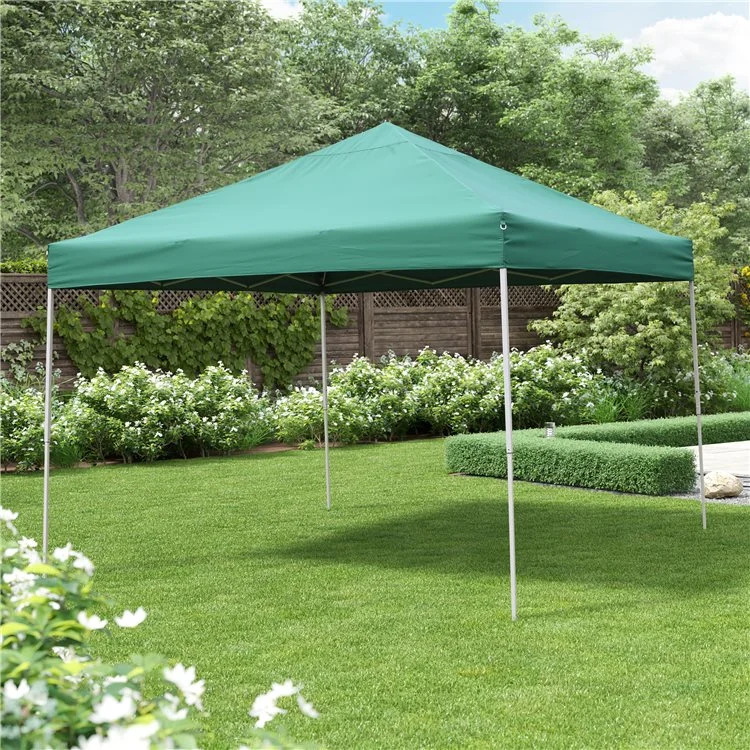 9. Patio kitchen and living room
Spend summer nights in this glorious gazebo kitchen and living room area! The gazebo defines the space, offering a real outdoor living experience. In addition to the kitchen part, add a couch and coffee table and a fireplace for beauty and comfort.
Take this chance to create something for your kids in your own backyard. Have a look at this garden gazebo transformed into a playhouse for kids. Add a swing and slide to complete the look.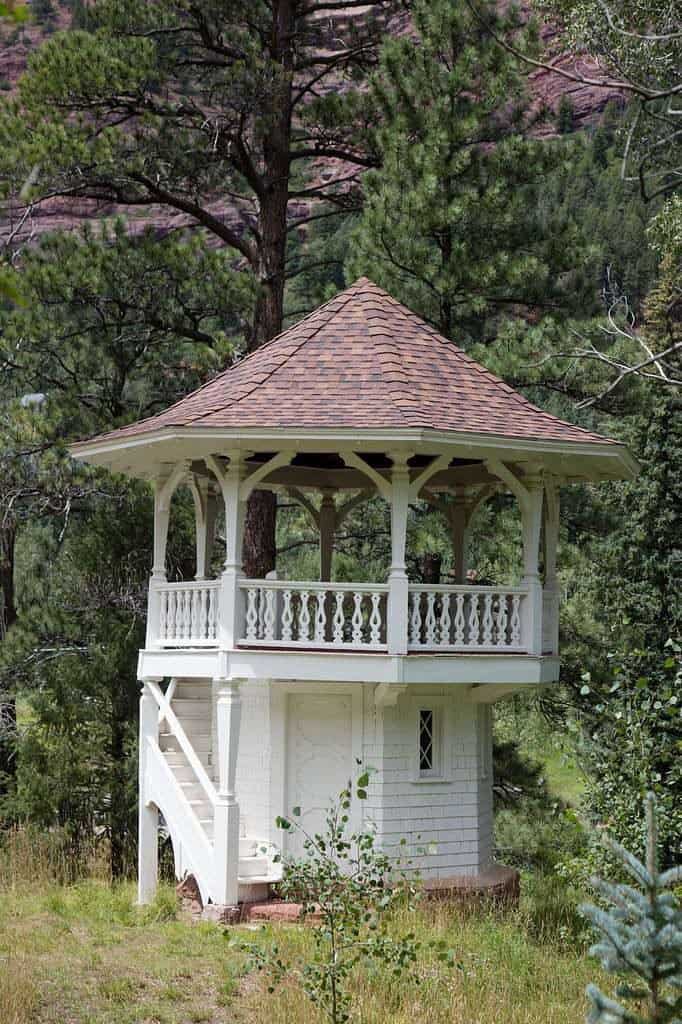 11. Trendy black space
The concept is black with white curtains and slip-covered furniture. To achieve a Cabana-style gazebo, opt for a striped pattern in black and white for the drapes. A bit of pop colour can also help boost the getaway mood in your own backyard.
12. The classic farmhouse approach
A classic-style gazebo that matches a traditional garden setting. The farmhouse design is simple yet attractive enough, thanks to its vintage charm. This look is especially ideal for octagonal gazebos.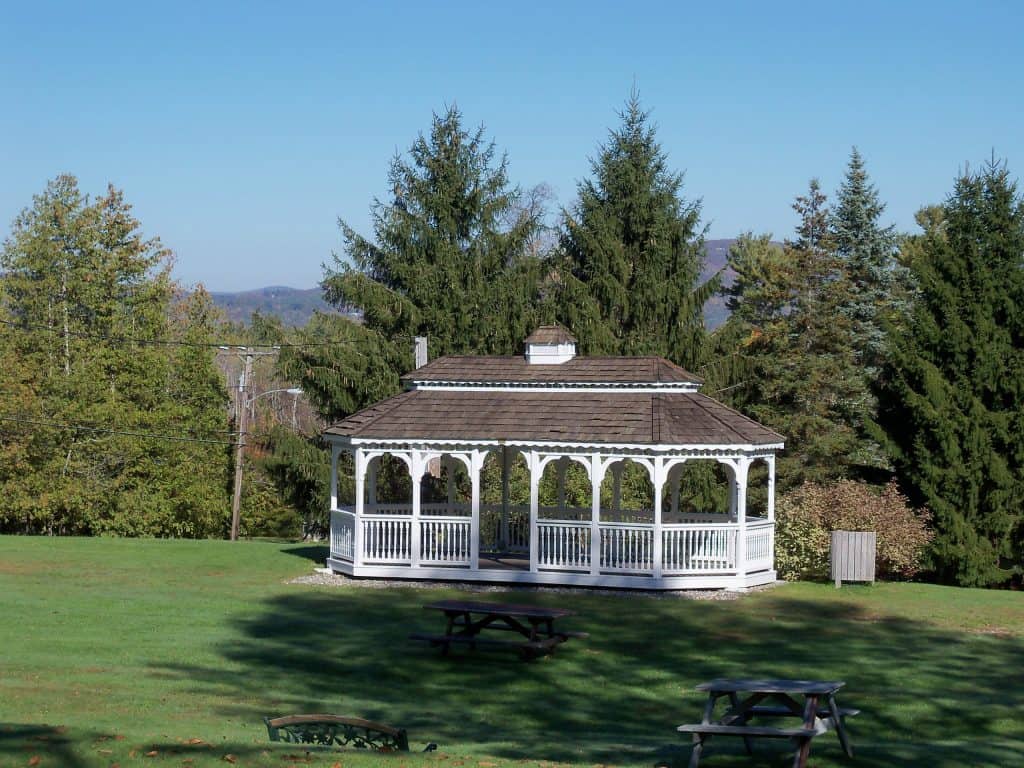 13. Asian fusion
If you love the intrigue and architecture of all things Asian, bring it home to your backyard. Take a cue from this minimalist Japanese garden gazebo.
Small design elements like pebbles and greenery can add a lot of character and pizazz to the space.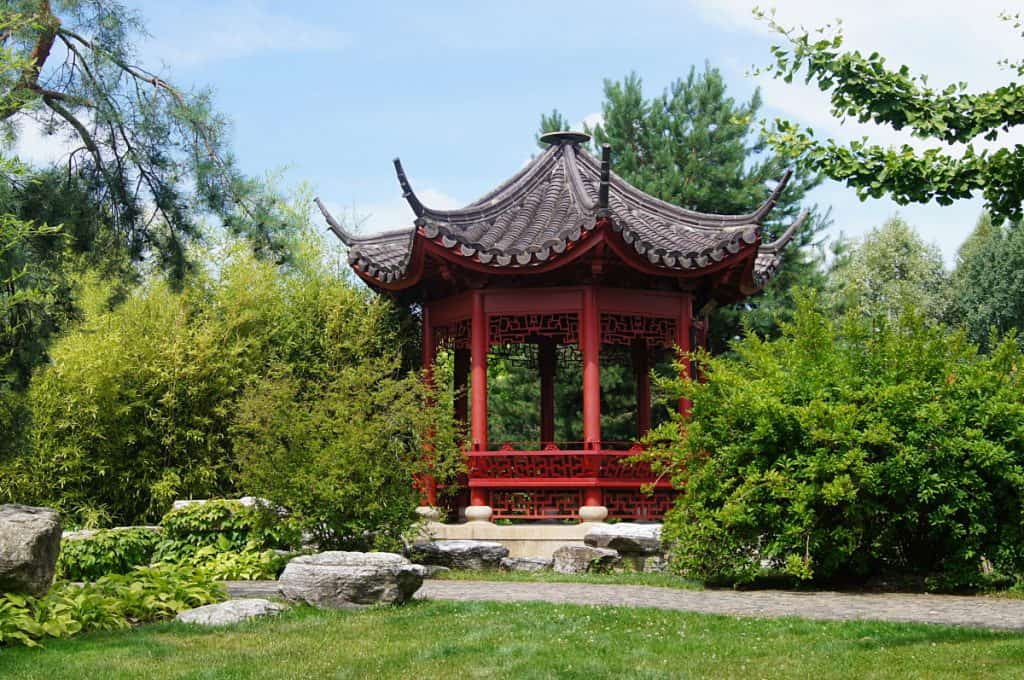 14. Rustic stone
The heritage and attractive finish design can help increase the beauty of your yard. Stone gazebos like this are popular in countryside homes and classic backyard settings.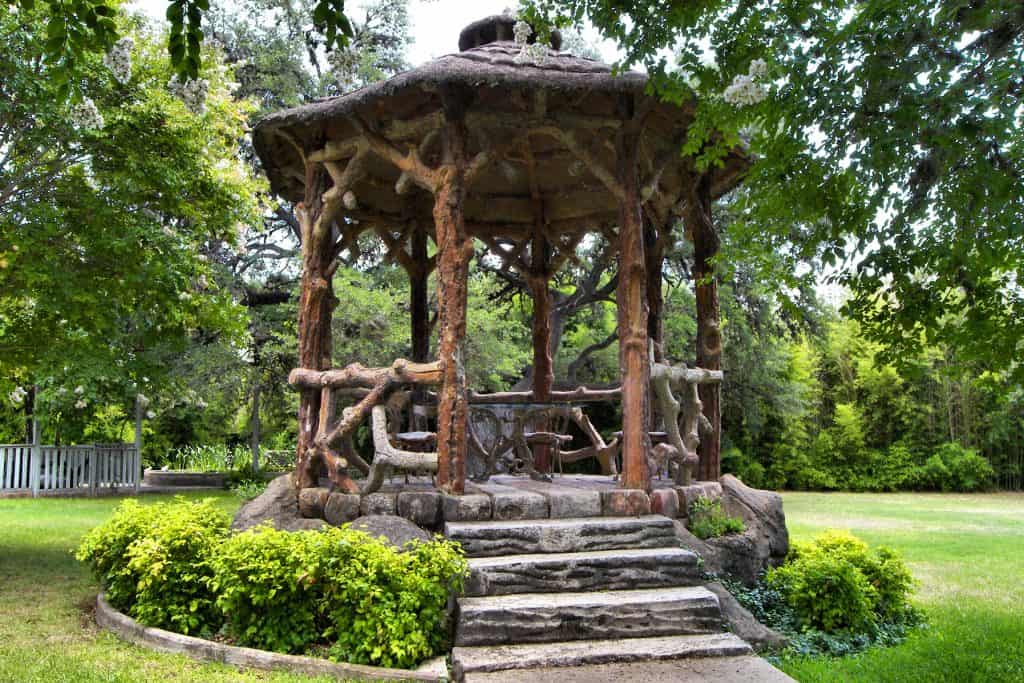 15. With a water feature design
A gazebo that serves as a gorgeous central accent of the pond area, where you can relax, lounge, and even sunbathes. Fill the pond with Koi, a variety of water plants, stones, and voila – you have a water feature centrepiece!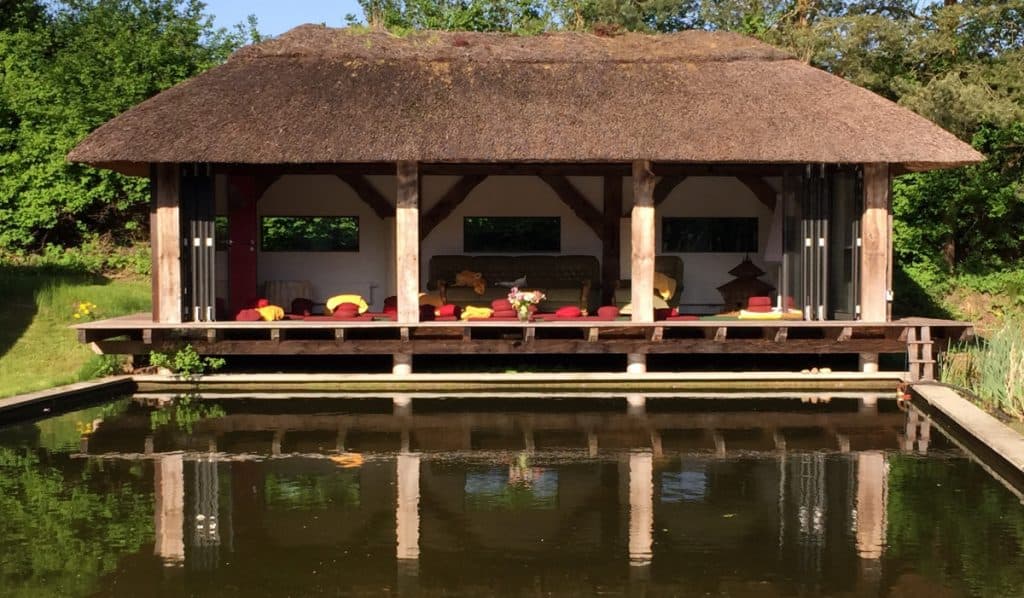 16. Brick and castle-like
A gazebo style that uses stone masonry floors and columns, creating a castle-like structure. Sturdiness and weather resistance will never be an issue in this one. Add stone stairs with iron hand railings.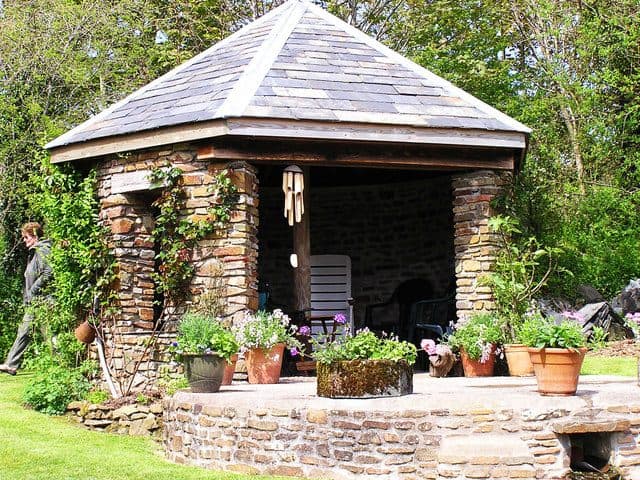 17. Simply folly
Unlike most designs we've mentioned, folly gazebos are more like decorative pieces. As they don't provide shelter, it's often placed in a flowerbed or area that needs to improve aesthetics. But it can benefit from climbing vines and flowering plants to create a cottage garden.
18. Pergola gazebo
A pergola design is a functional type of gazebo that forms a shaded walkway or sitting area. Made up of a series of vertical posts or pillars supporting cross-beams and a sturdy open lattice. Attach a swing bench in the middle to recreate this look!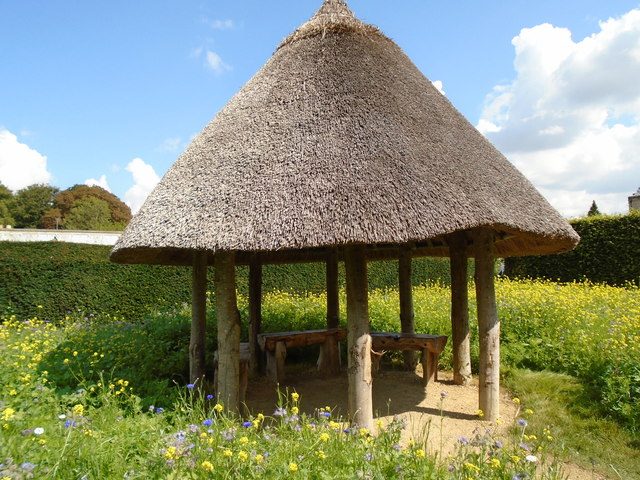 19. Thatched roofing
A simpler approach to the tropical design, thatched roofing provides an exotic feel. It also ensures that your outdoor area will remain much cooler than other roof types.
You don't have to go all out. A pair of cheap sun loungers will be enough for your afternoon lounging this summer.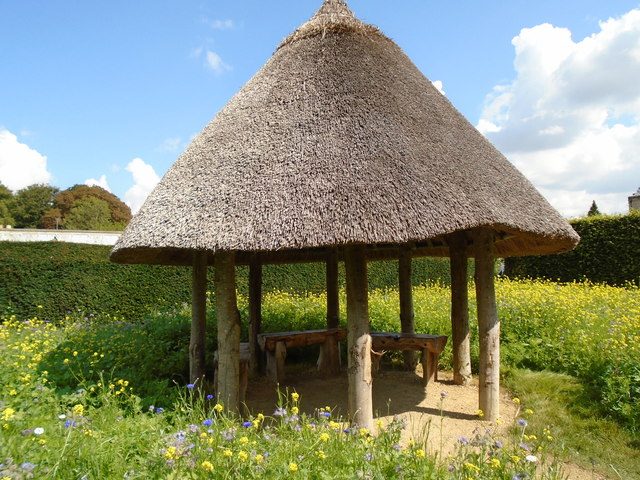 20. Mainly for outdoor cooking
This gazebo kitchen layout is similar to a kitchenette, except it's outdoors. It's ideal for smaller spaces where only one cook will work at a time. Upgrade the look with a mini portable BBQ pizza oven for a more fun alfresco cooking experience.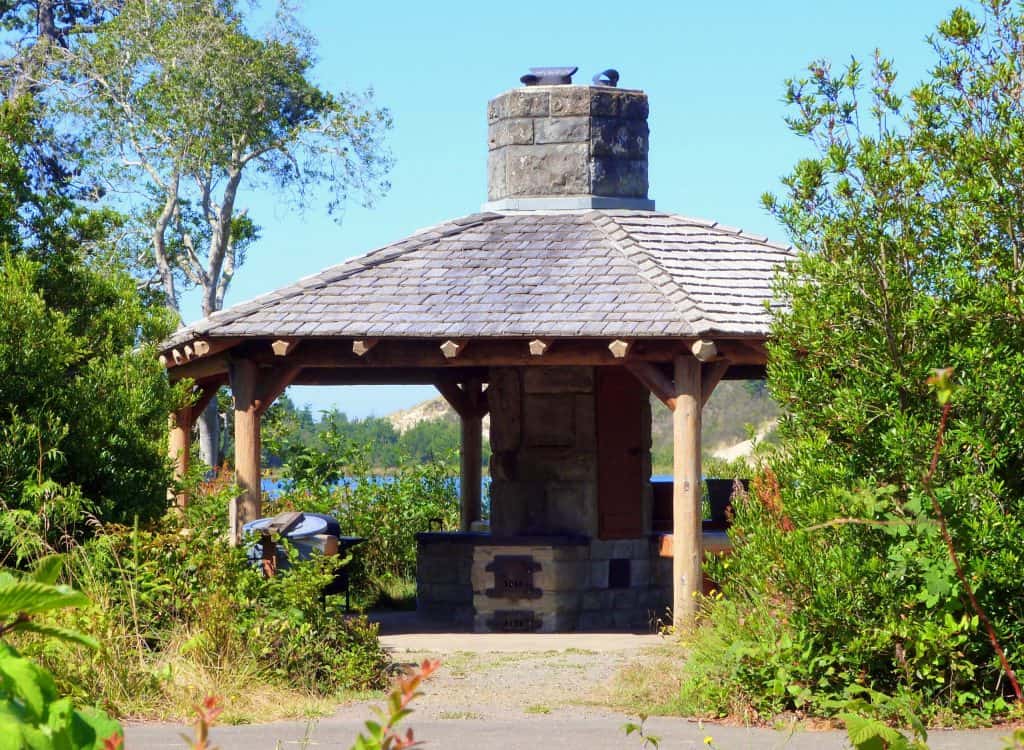 21. Tete-a-tete corner
A small gazebo can accommodate two to four or even eight, depending on the model. But this size is enough if you only wish to have a shaded area for conversations. And the BillyOh Tete a Tete makes the perfect furniture to recreate this setup (but modern)!
22. A medium-sized
A medium-sized luxury gazebo can accommodate more than eight people. Unlike smaller ones, you can add space for lounging, entertainment or even cooking. A hexagon-shaped, for one, is suitable for most garden sizes.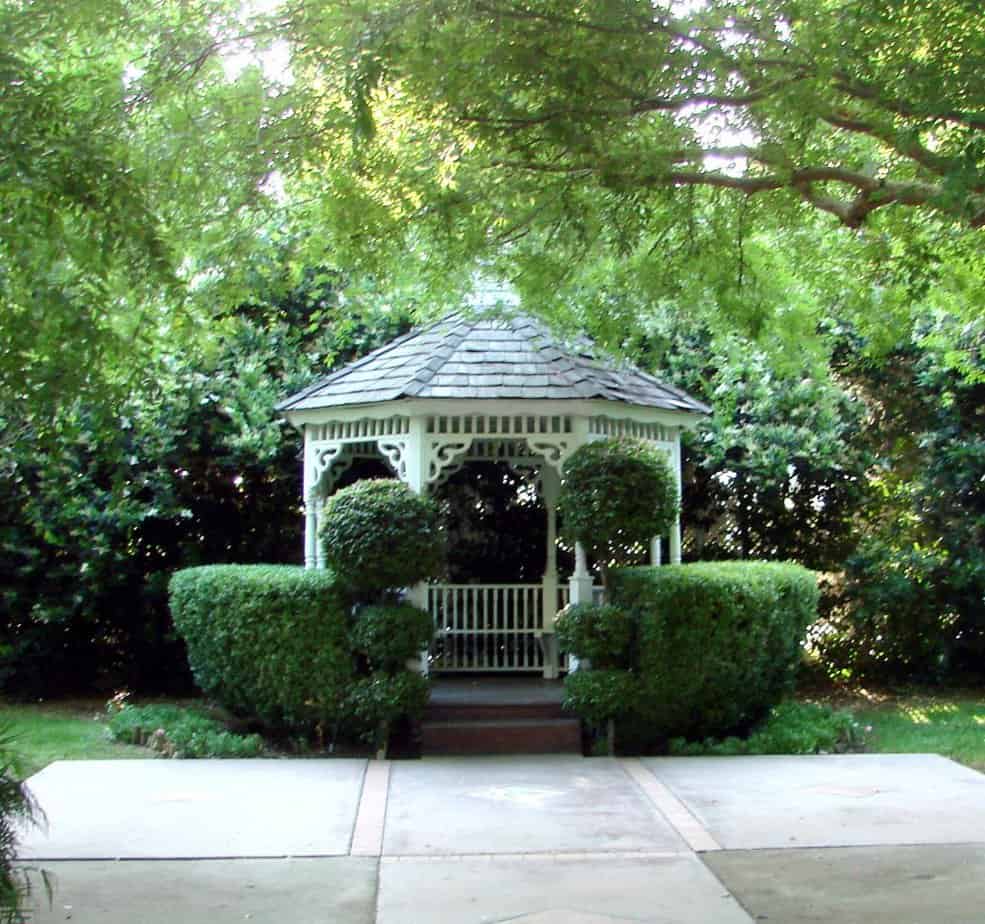 23. Pavilion-sized gazebo
The pinnacle of luxury outdoor living – designed for medium and large-sized gardens. Large gazebos are designed with alfresco entertaining in mind.
If you have the budget, one makes a perfect addition to your courtyard, where guests will all be seated, for sure.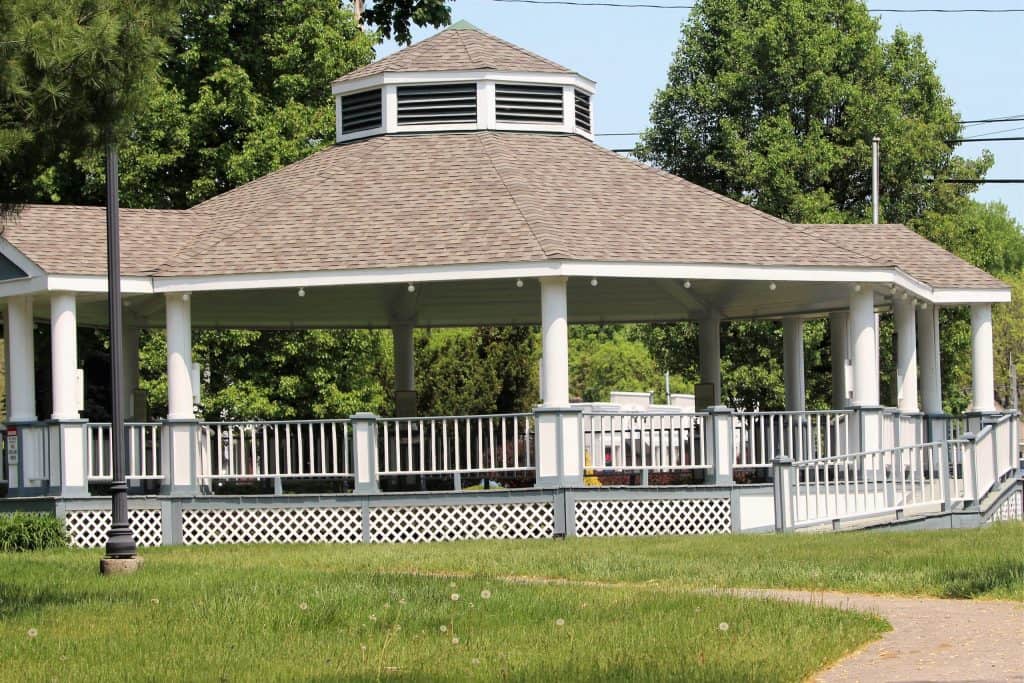 24. On the poolside
The decked gazebo in this backyard houses a seating/dining area right off the pool. There's also a fire pit that will help to keep you warm after a swim and dry off even.
The perfect spot for swimmers to grab a snack or take a break from the sun and water, indeed!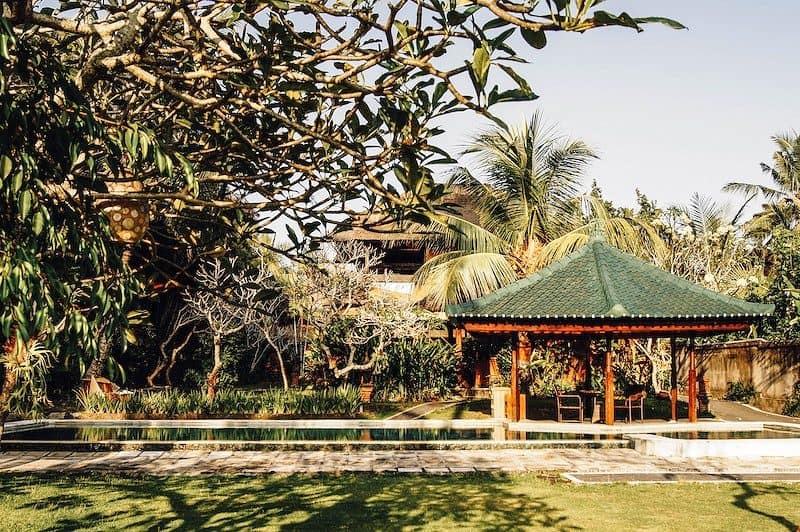 25. Decorated with curtains
Transform your gazebo into a luxurious, relaxing place with flowy curtains and a royal bed. A perfect addition to the poolside, it adds elegance to your backyard. The curtains help elevate its beauty and protect you from sunlight during the daytime.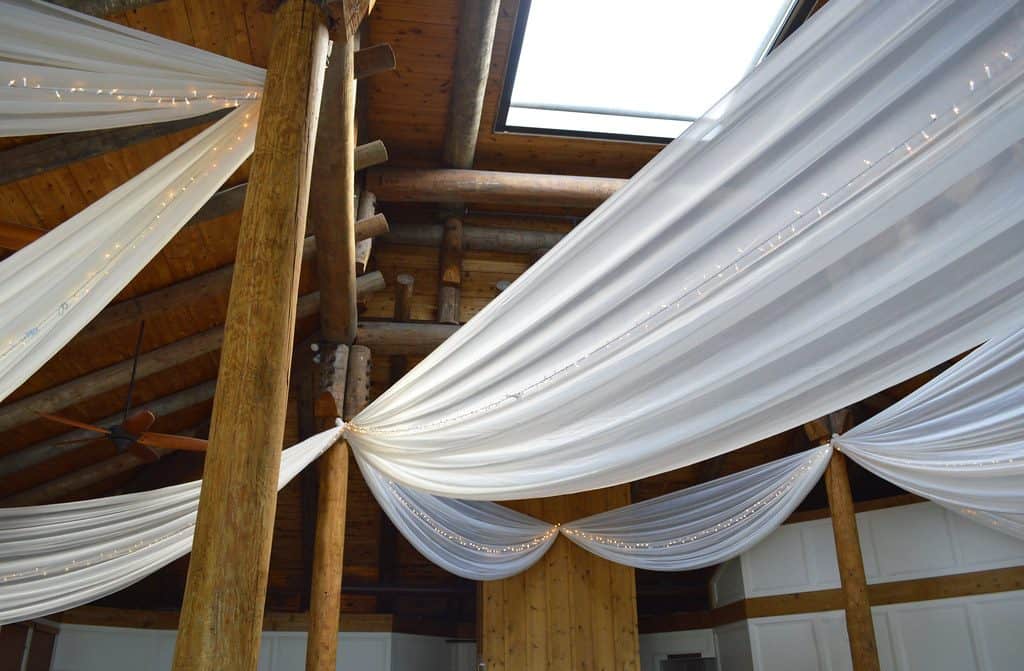 26. Completely enclosed
An enclosed gazebo provides privacy and protection from wind and sun. This style approach is especially perfect if you have a 360-degree view of nature in your yard.
The glass walls give you the benefits of being indoors while enjoying the garden. Place your BillyOh Siena dining set for family dinners or friends' get-togethers.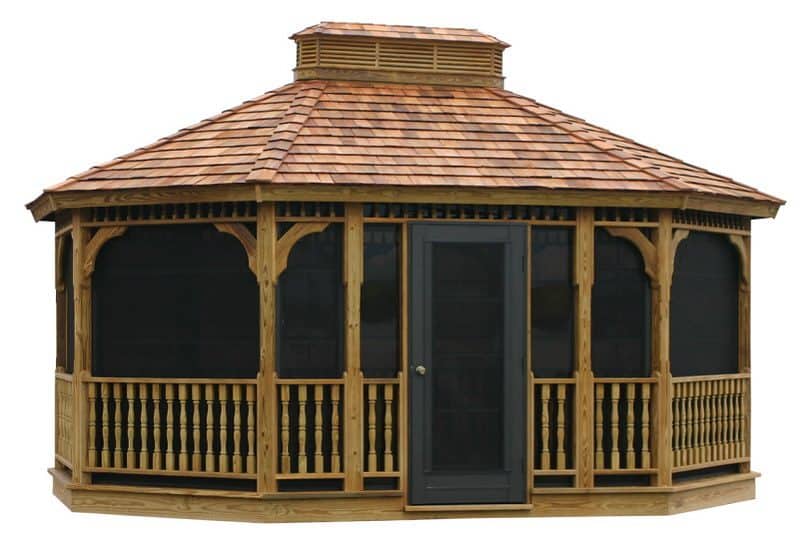 27. Octagonal and freestanding
Octagonal gazebos are great for those looking to entertain during the warmer months. Take this structure, for example.
Its vented dome roof draws the eye up while providing shade and comfort. Drape curtains add up for privacy and aesthetics, while a rug and plastic bistro set finish off the look.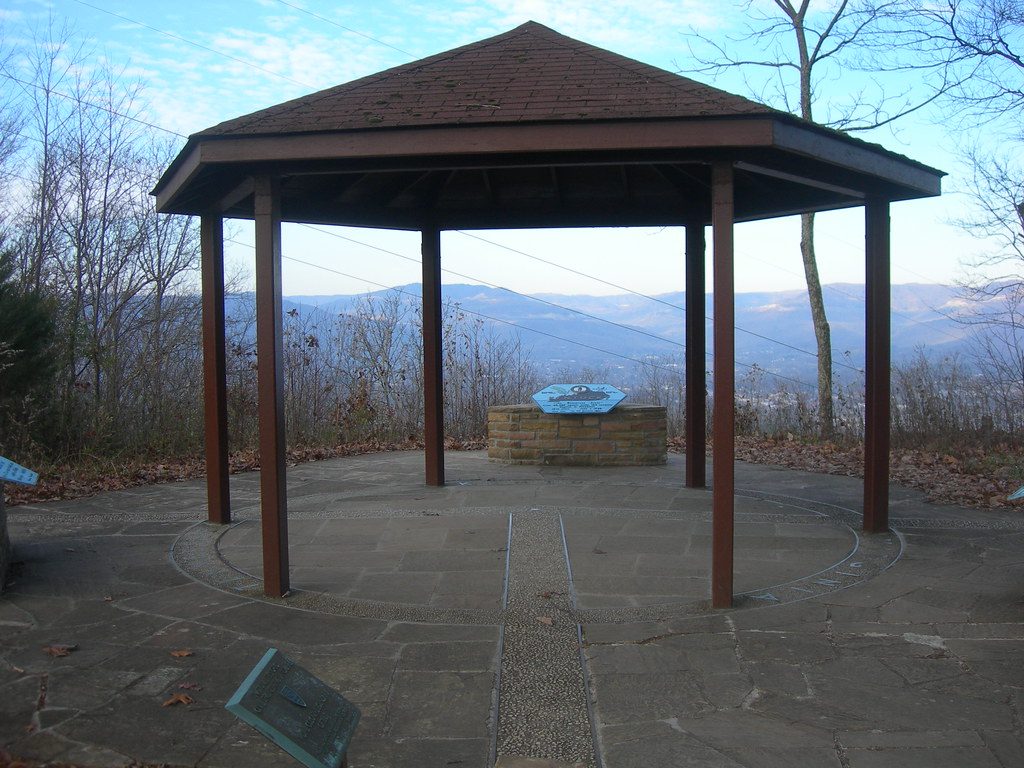 28. One with a gable roof
Gable roofs provide excellent drainage and are more weather resistant than flat roofs. In a gazebo, this type of roofing will offer a classic look – ideal for farmhouse settings. A big structure can even be used as a carport idea.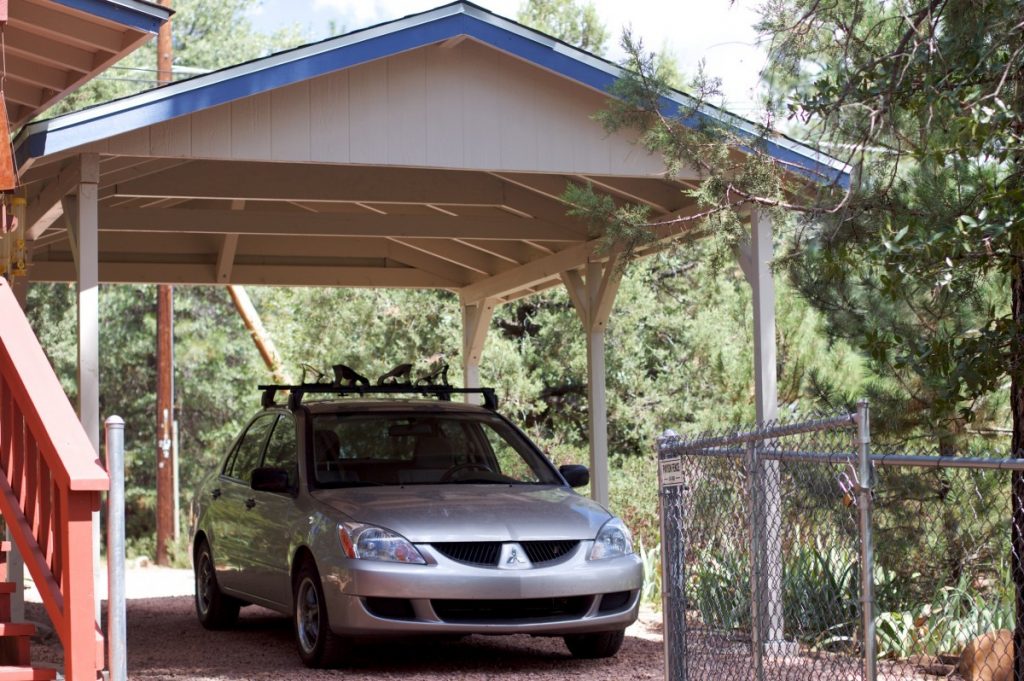 29. A gazebo paired with a pergola
Looking for garden shade ideas? Why not consider combining it with a wooden gazebo? There's no need to debate over which one is better when you can have both! This entertaining outdoor area sets a prime example.
30. For creating zones
Every area of this humble yard serves a purpose. From the mini pool, and lounge area to the gazebo that adds extra functionality to the space. The mini gazebo features small dining set perfect for alfresco dining.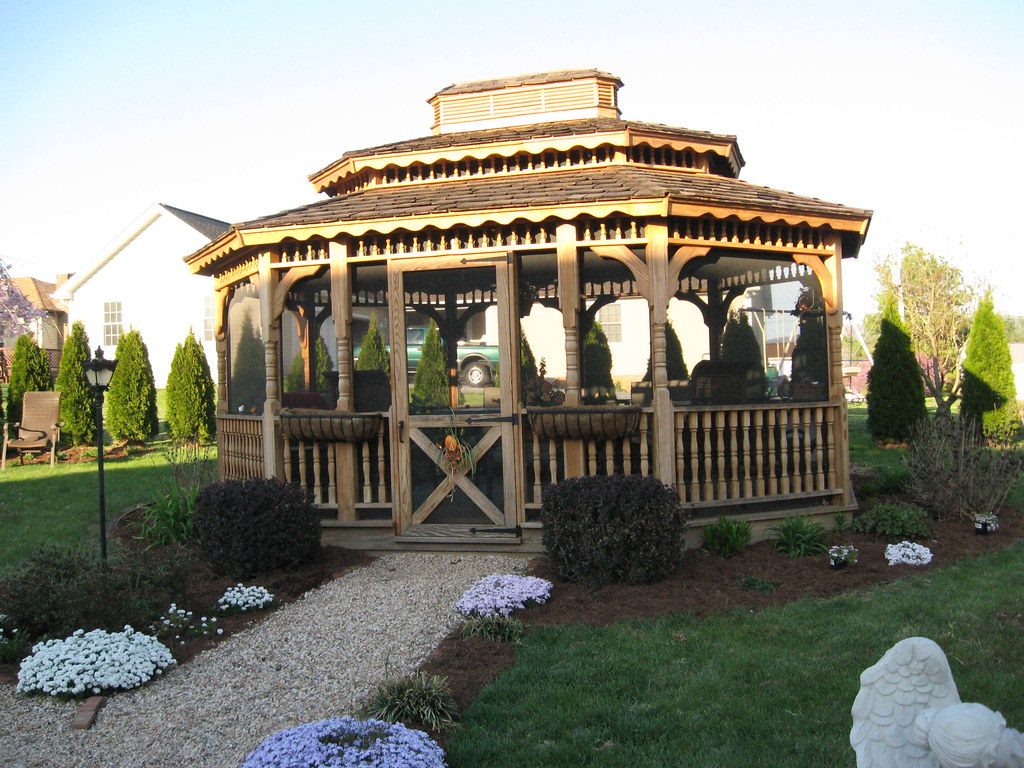 31. With grand columns
With the pillars that resemble Grecian architecture, this gazebo will be the statement piece to your yard. It provides enough shade and floor space for dancing for summer gatherings. The ceiling fan is both practical and space-saver.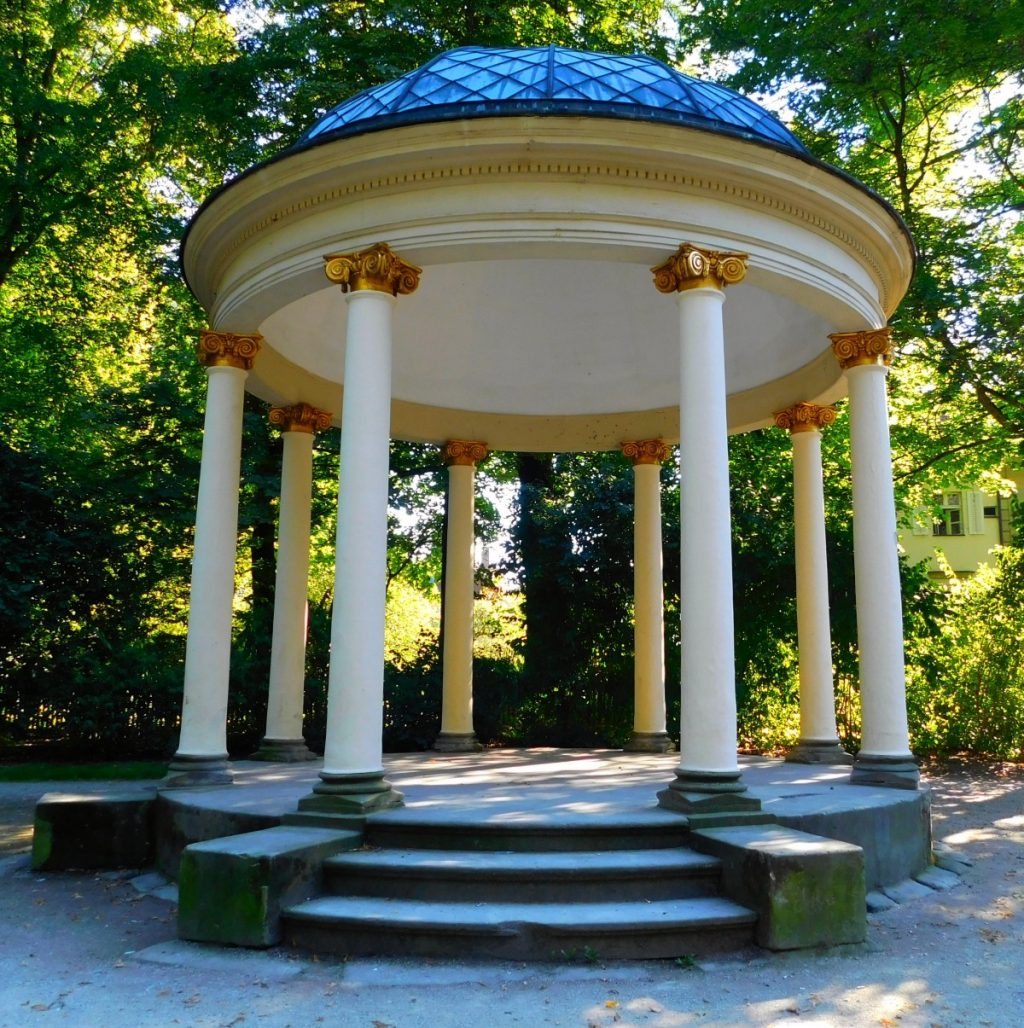 32. Canopy gazebo
A canopy-style gazebo typically consists of a metal structure. There's a canvas or other fabric material that you attach to the top for roofing. Most have curtains that can enclose the entire space.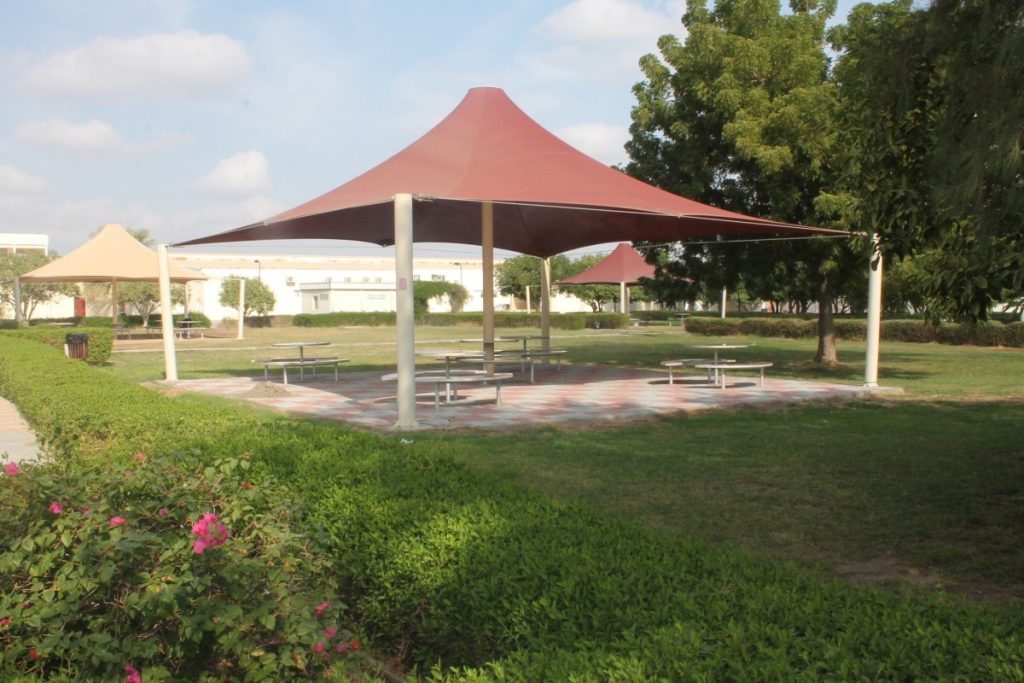 33. Stone columns
This gazebo with stone columns screams luxurious with a rustic charm. It provides shade during the summer, but the attached fireplace with a chimney is a bonus! It makes it the perfect hangout spot year-round, especially in winter.
34. With a lattice wall
The half-wall of this gazebo gives you the best privacy for outdoor lounging. And the lattice wall brings interest while allowing you to enjoy the view beyond still. You can deck it with a few steps to elevate the setting.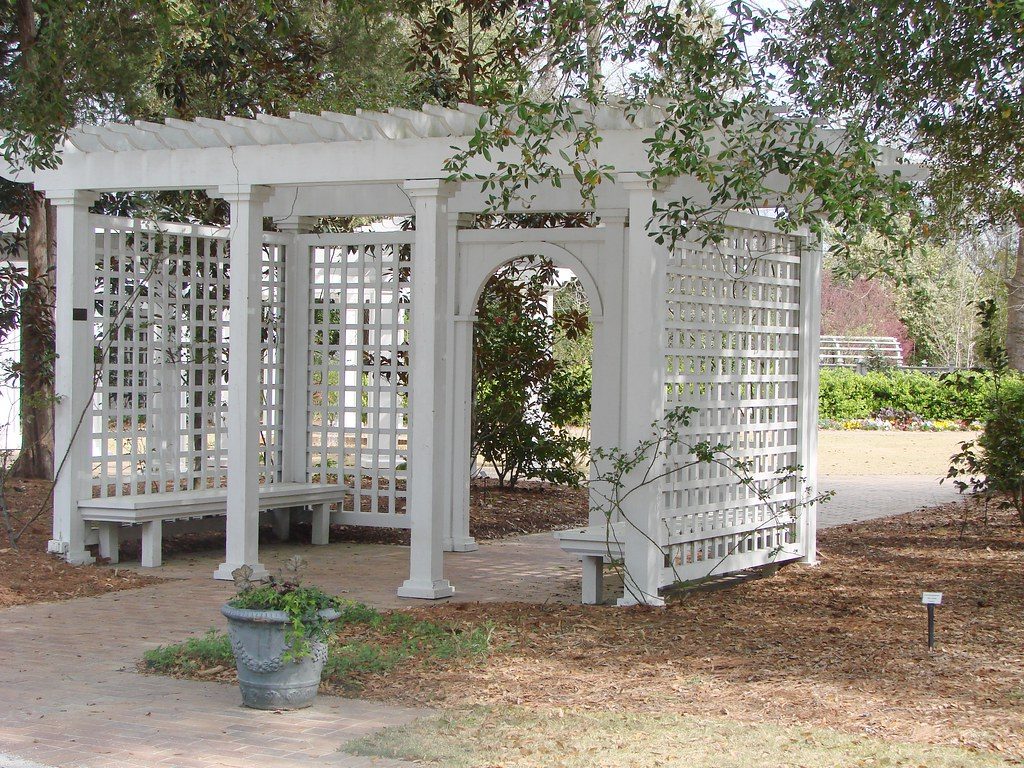 35. Under the trees
This gazebo takes dining al fresco to a new level. The environment just feels fresh and inviting, thanks to the greenery surrounding the structure. And considering it's placed under a tree, this means more shade and breezy air.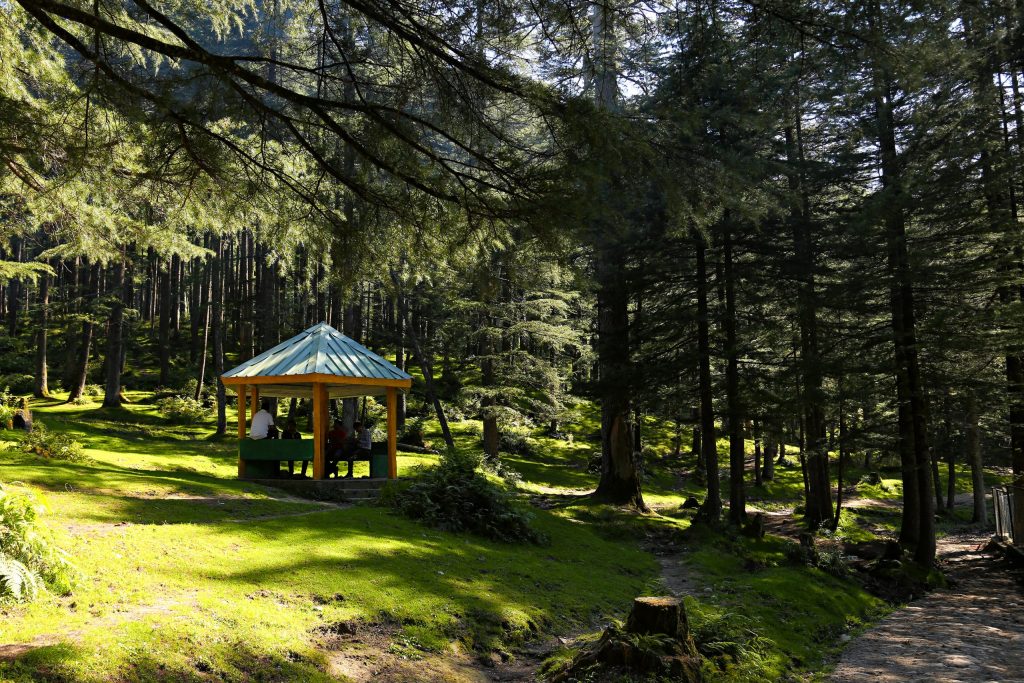 Round-up
Gazebos can be used for a variety of purposes, making them a great addition to gardens. If you love hosting gatherings or outdoor cookouts, a Sunjoy gazebo can make a difference.
They also work well as a shelter for your inflatable jacuzzi or charcoal BBQ UK. What's more, the right design and decor can elevate not only your yard's look but also add more value to your home.
Ready to create a versatile haven that'll keep you coming back outdoors time after time? For more ideas, here's your next read: BBQ Party Ideas for The Ultimate Summer Bash
Shop The Quadra Gazebo
FAQs